Mugler, Fashionshow in Paris,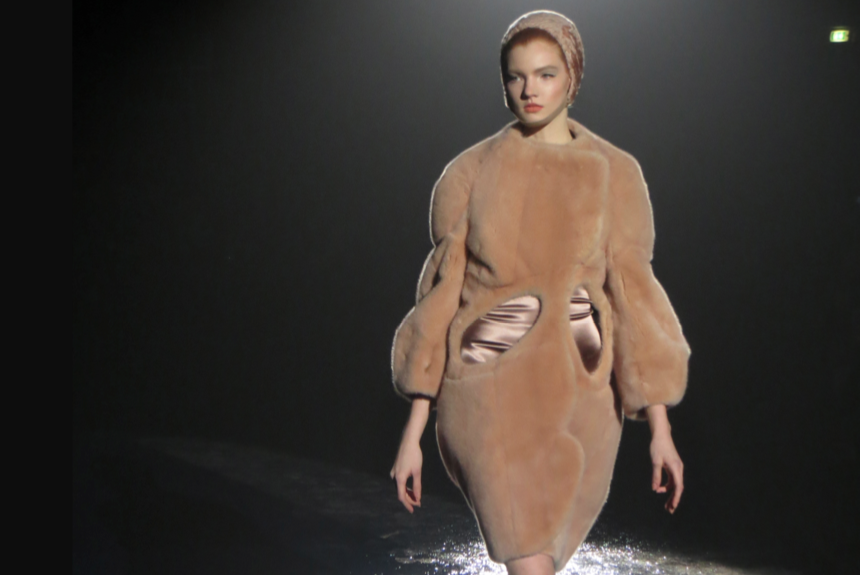 The MUGLER show was fantastic!!! It took place in Halle Freyssinet. MUGLER´s creative director Nicola Formichetti and designer Sebastian Peigné had created a collection with the theme: The glamour of air travel…and showed it in amazing cinematic surroundings. It was theatrical.  See videos and pictures here… and grab the atmosphere backstage after the show, where I met the owner of Purple magazine…
Article and pictures by Julie Johansen
Mugler show 2013-14
"We wanted to explore the idea of travel through time, in style. It led us to the structures of the airport, its empty spaces entwined with the elegance of a woman"! Creative Cirector: Nicola Formichetti explained.
See the show here and remark the industrial sounds that lead your thoughts toward the air-port…
With this first-class traveller in mind, the MUGLER woman was cocooned in sleek tailleur – a sensual uniform with arching shoulders in textures both opulent and industrial.
Plastic tones of coral, sea foam and pale yellow.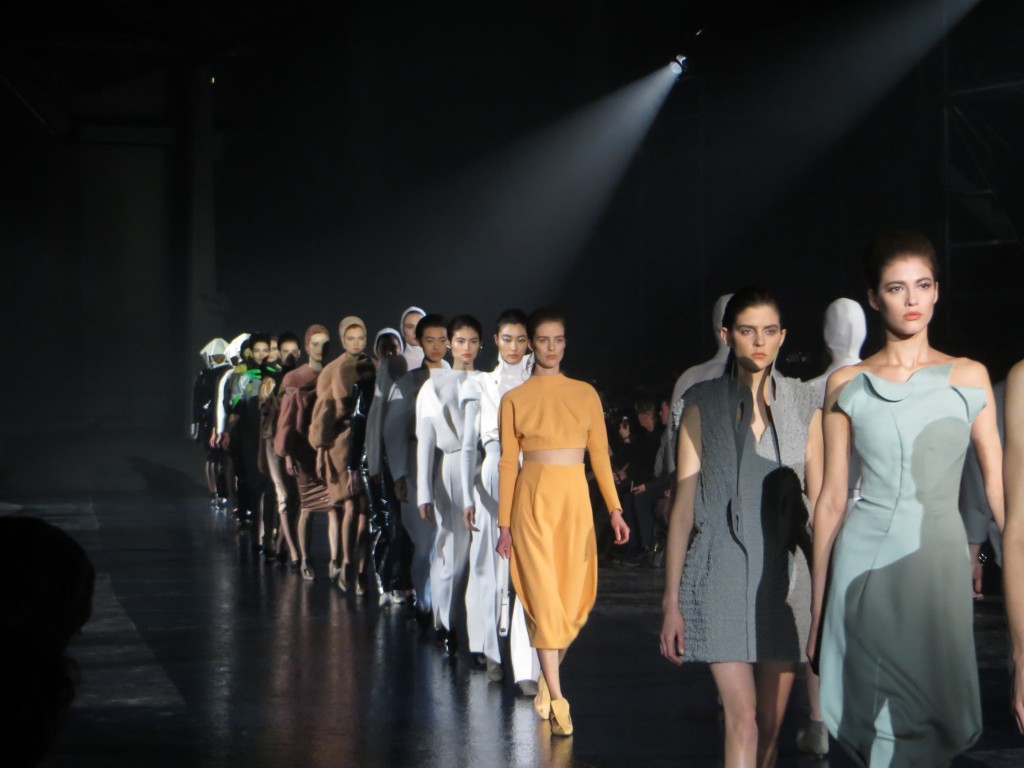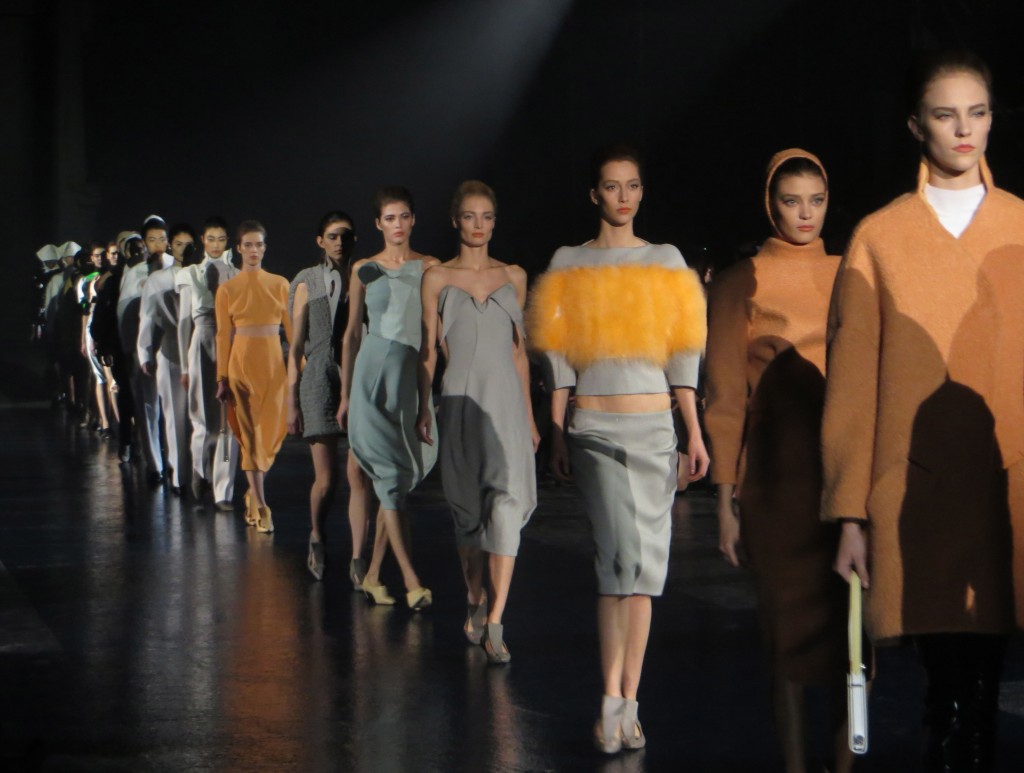 The lost art of dressing returns here in an ultra-feminine architectural way, with elements of the airport appearing throughout the collection.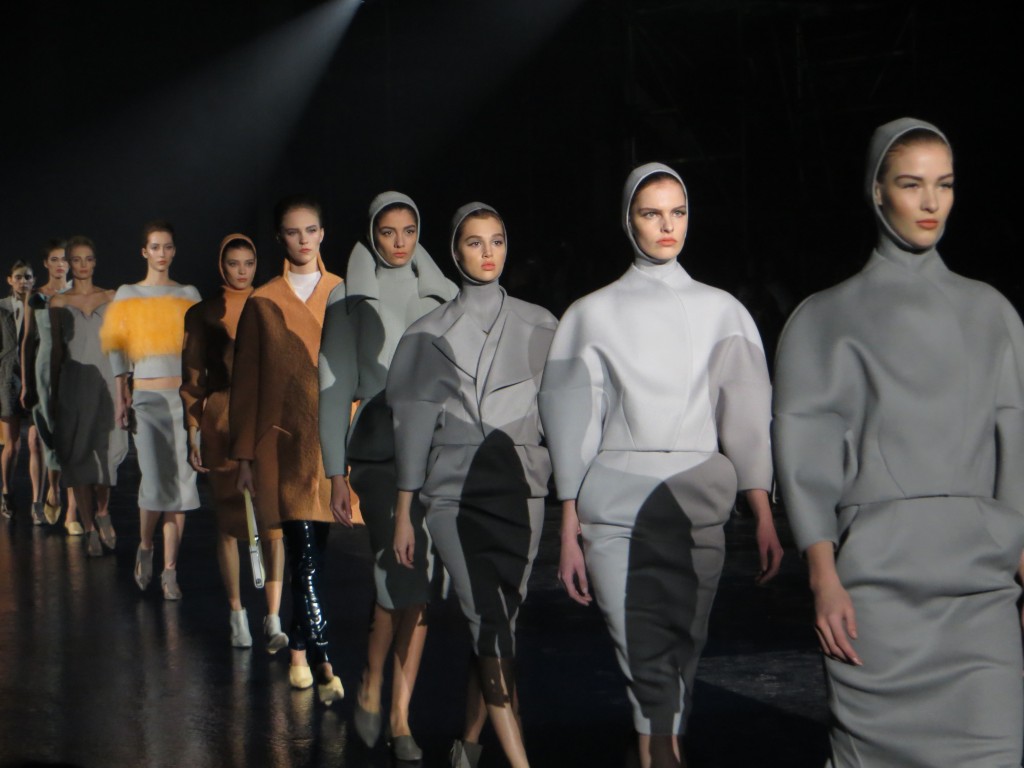 Remark the fantastic music that underlines the collection…
Backstage after the Mugler show
Laduree and champagne…
Where I met founder, owner, and editor-in-chief of Purple Magazine: Olivier Zahm