1 night at the Hyatt Paris Madeleine hotel *****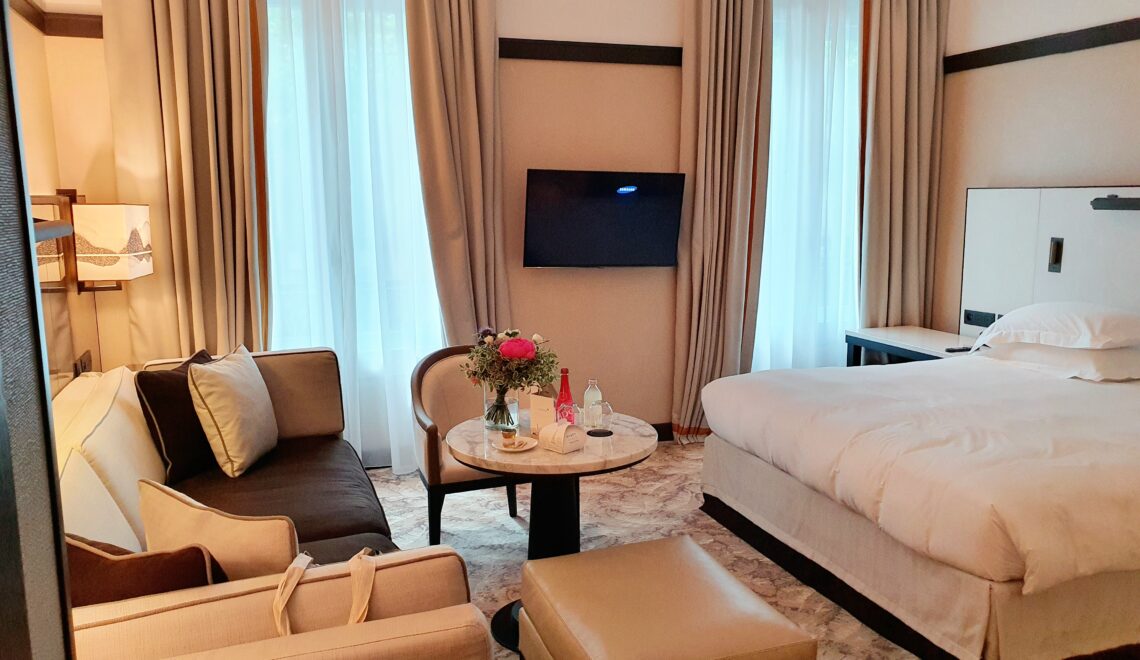 In the 8th arrondissement, in the center of Paris, you'll find the luxurious 5-starred hotel Hyatt Paris Madeleine. I stayed there for a night just before my wedding-day and had an amazing experience. I'll tell you about it here.
The Hyatt Paris Madeleine is situated at 24 Bd Malesherbes, only a few steps away from the Opera Garnier, the Champs-Elysées and the Gallery La Fayette just to name a few.
The hotels lobby was shining of royalty and luxury…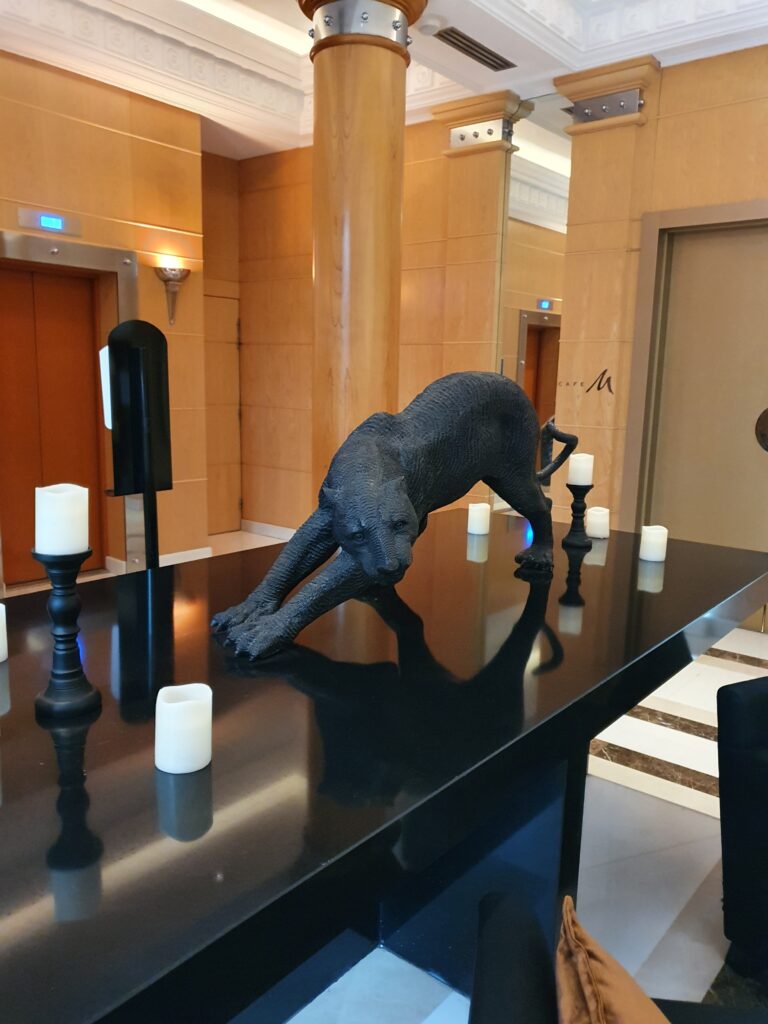 And as I entered my room I was met by a huge comfortable Kingsize bed, a big couch, a television and Madeleine cakes on the table! What more could I wish for?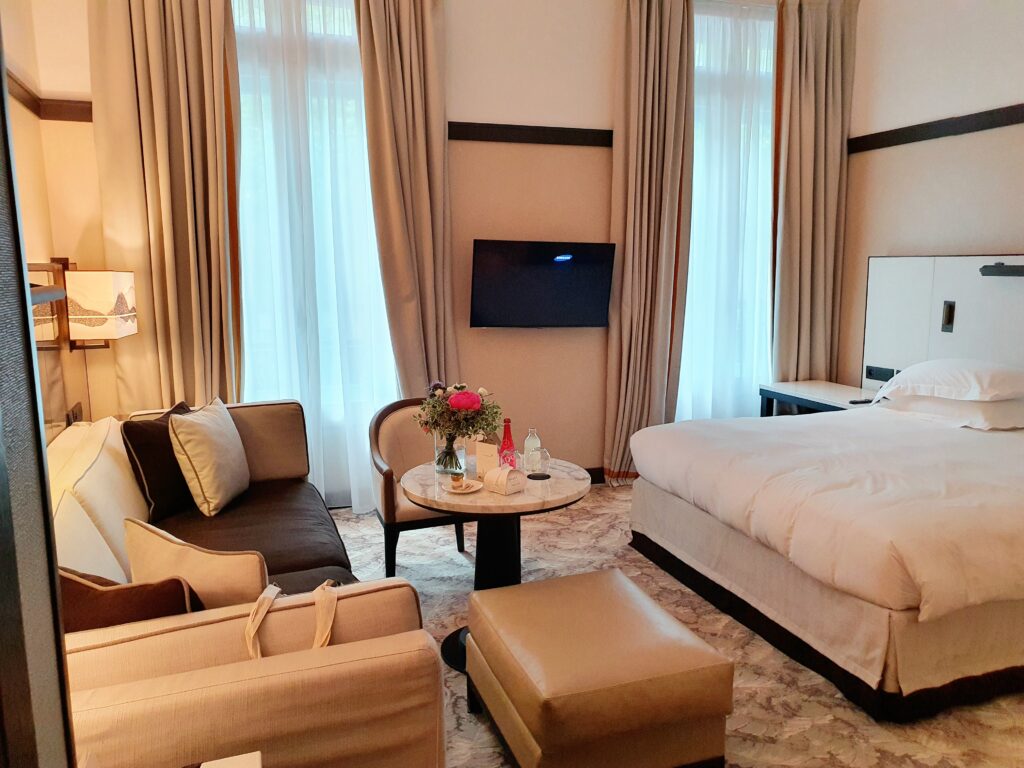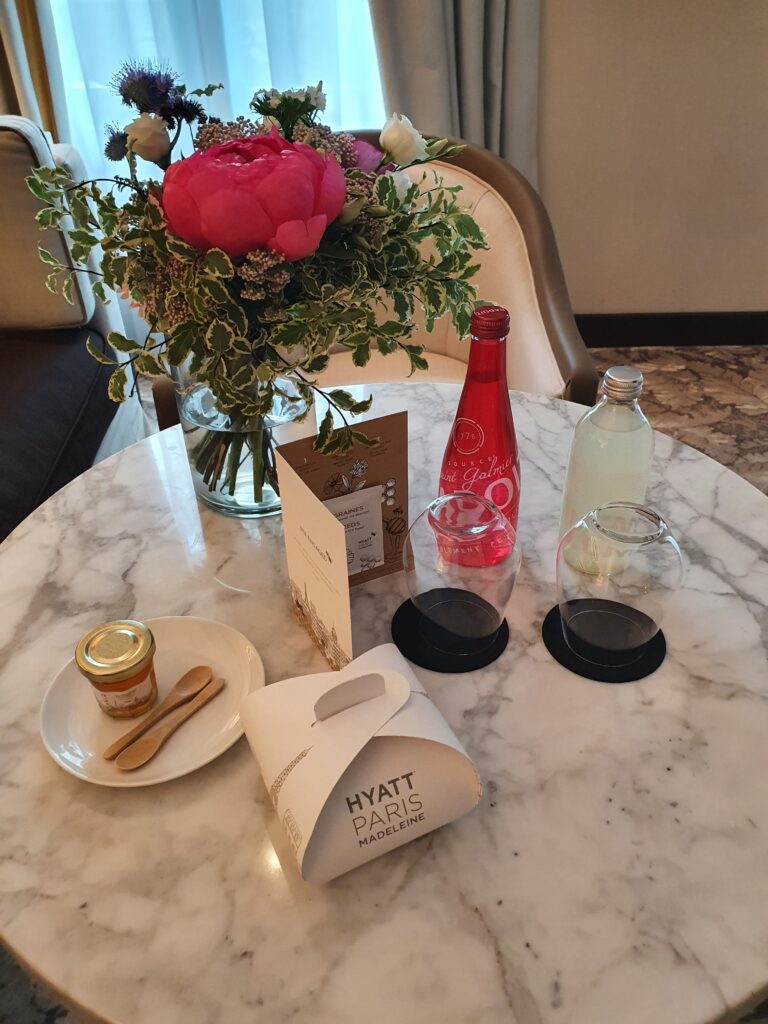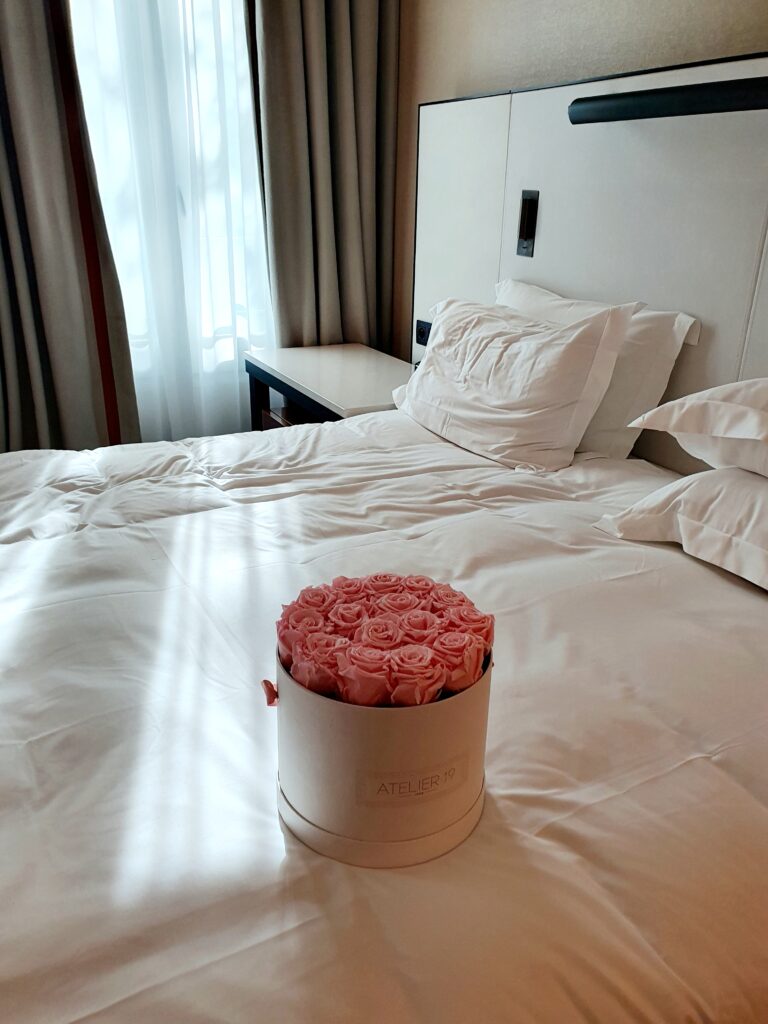 I continued into the bathroom which was absolutely splendid! If that wasn't luxury then I dont know what is.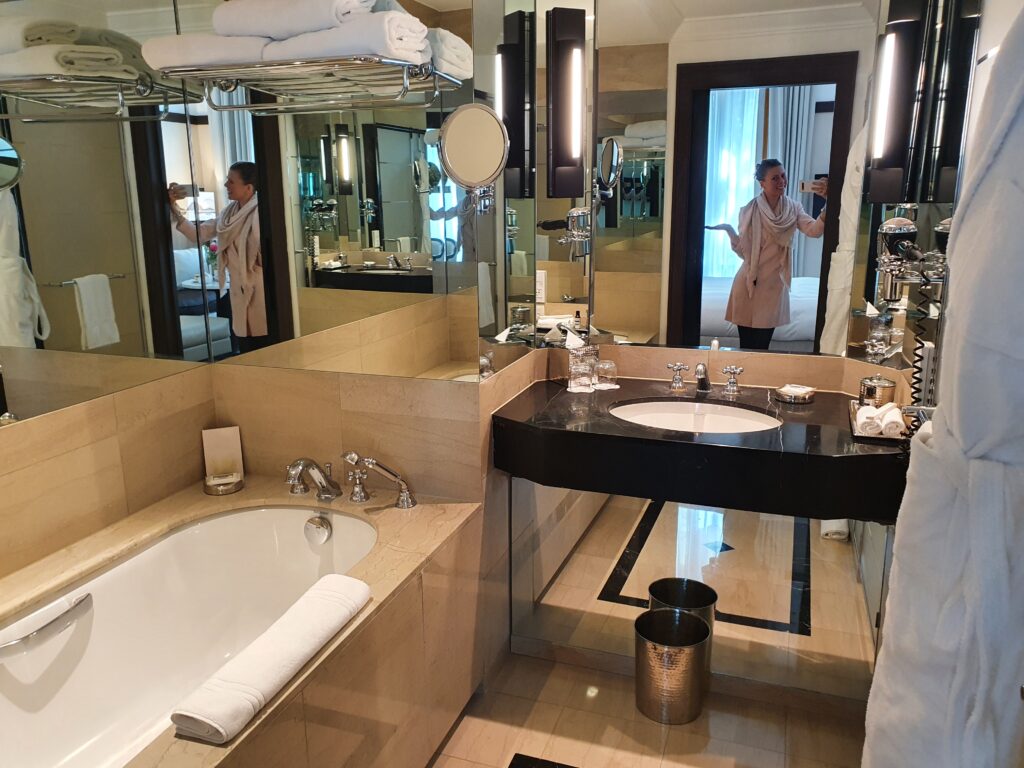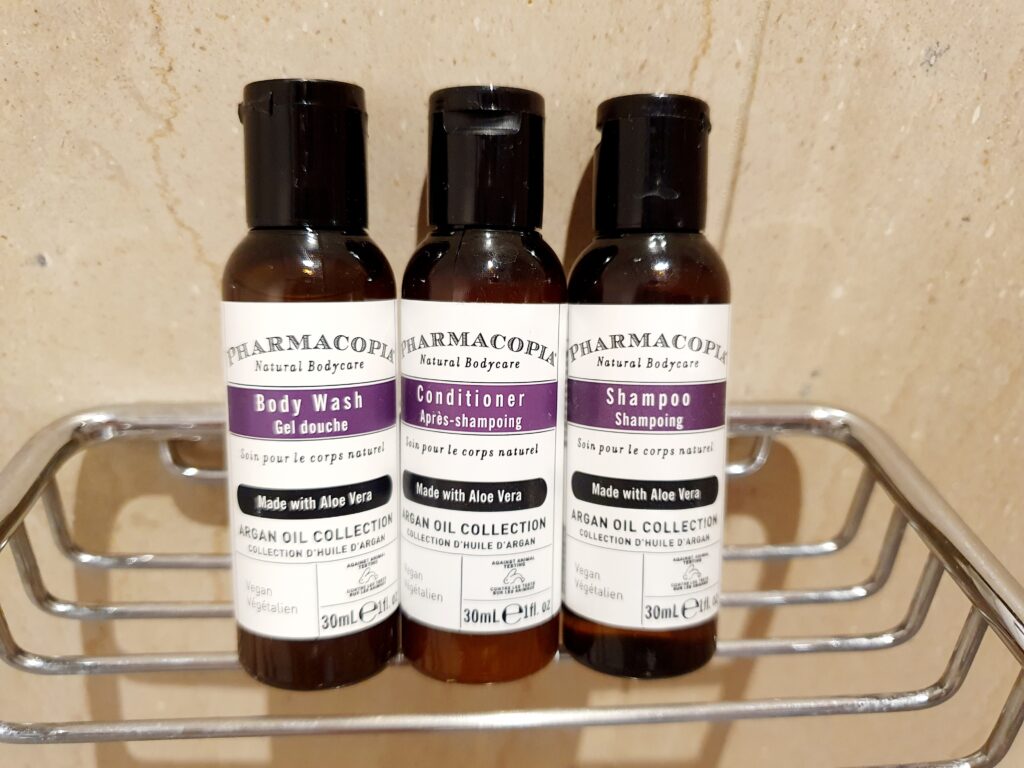 So parisian and chic…and the perfect place to relax and enjoy a cup of coffee before going to the spa downstairs!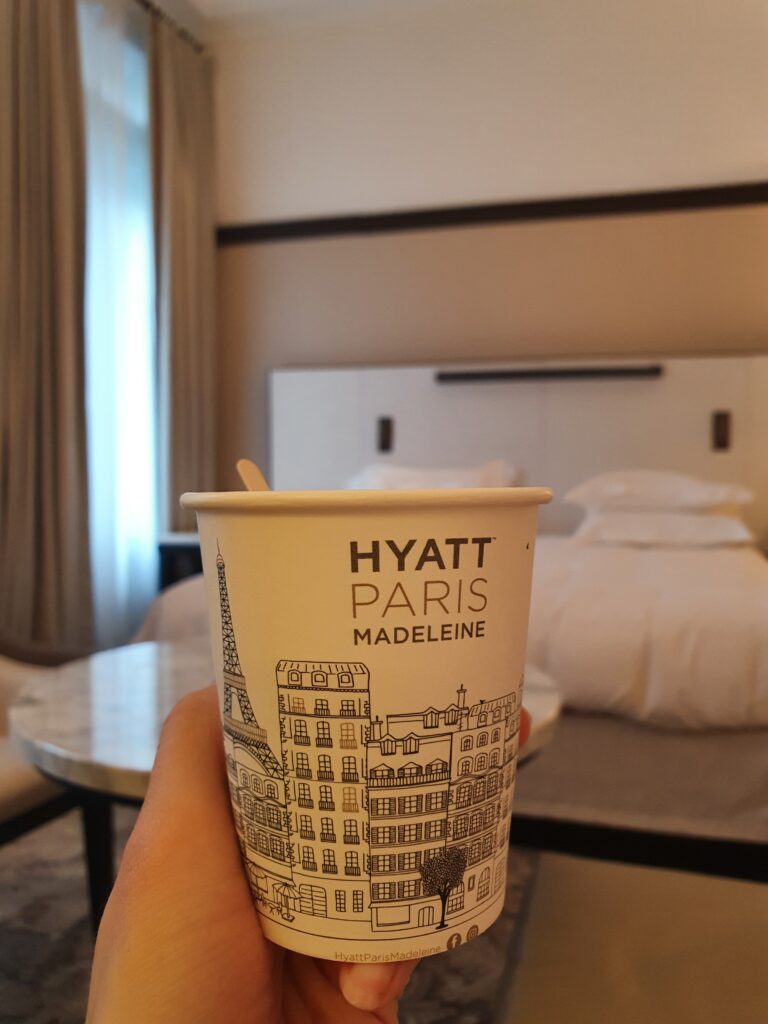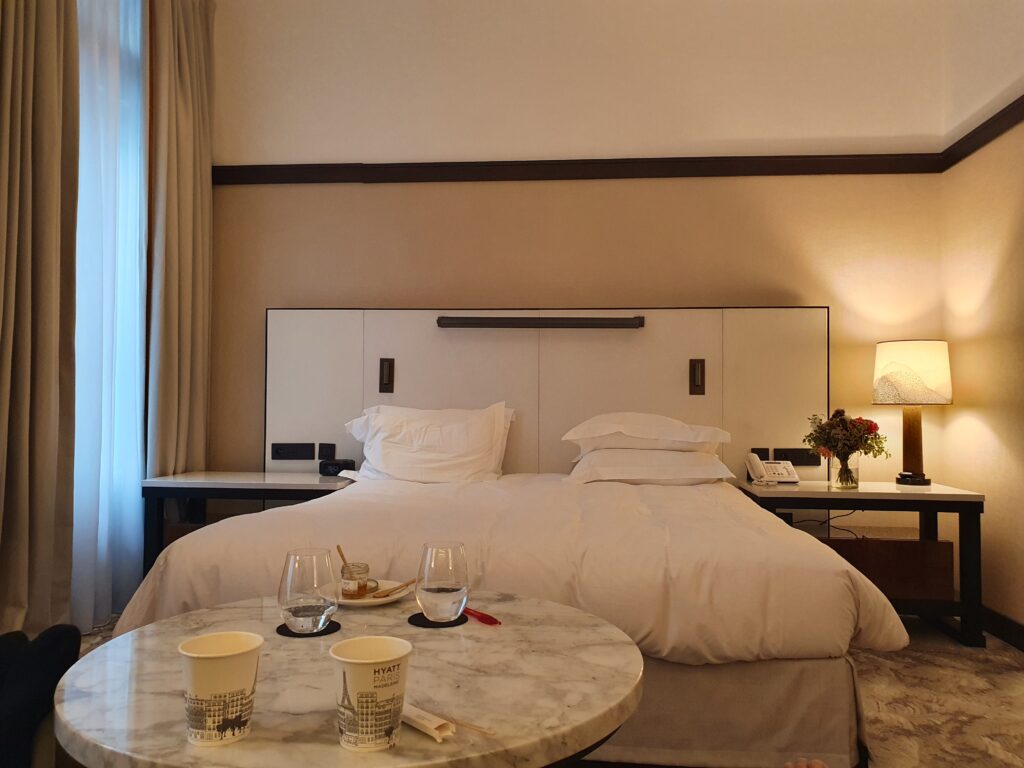 In the evening we tried the Hyatt Paris Madeleine room service, which was just like a movie scene… with handsome waiters bringing the dishes to our room on a rolling table with a white nankin on it…serving it to us on the table.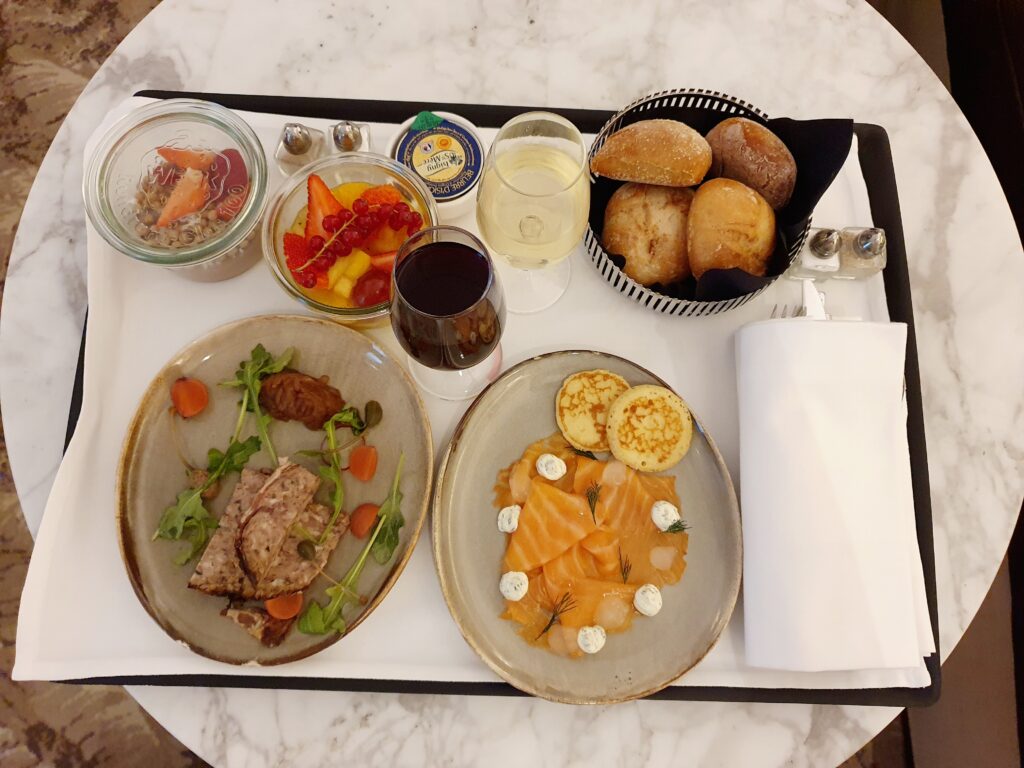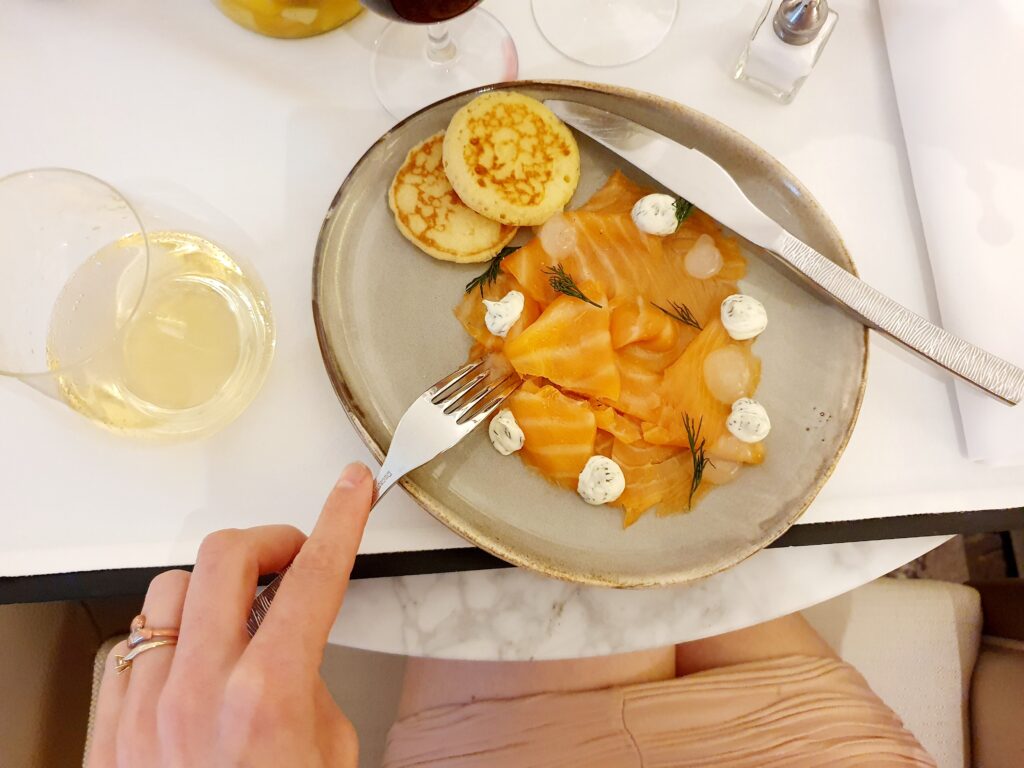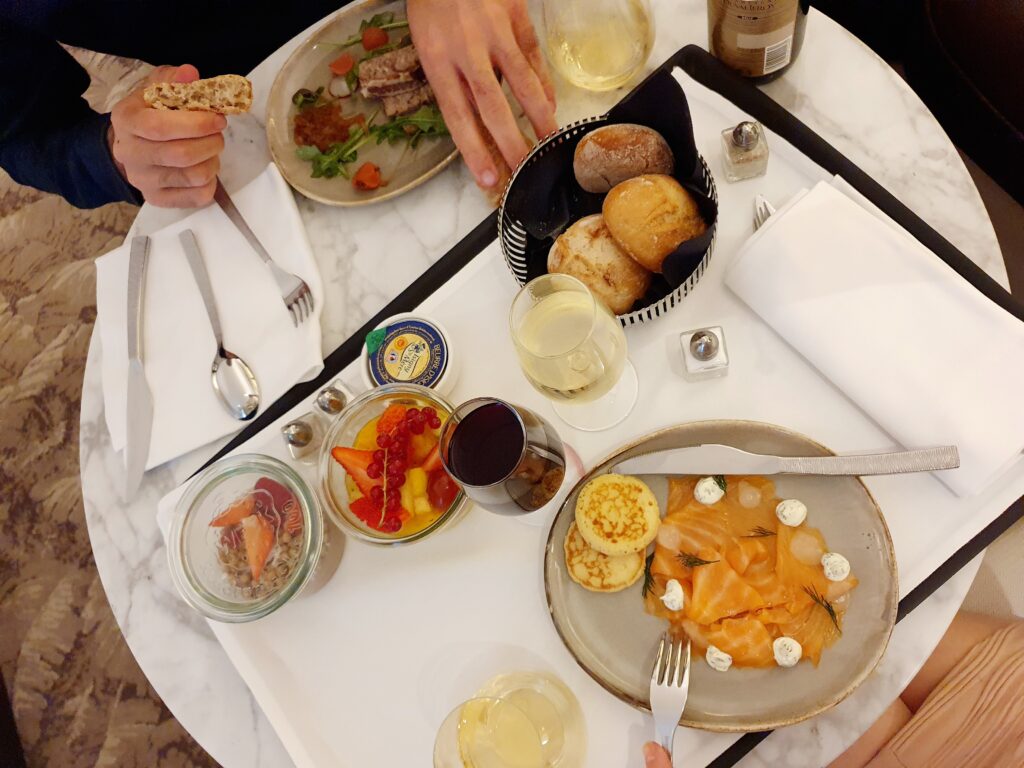 It was extremely delicious… and I loved the way the dishes were kept warm…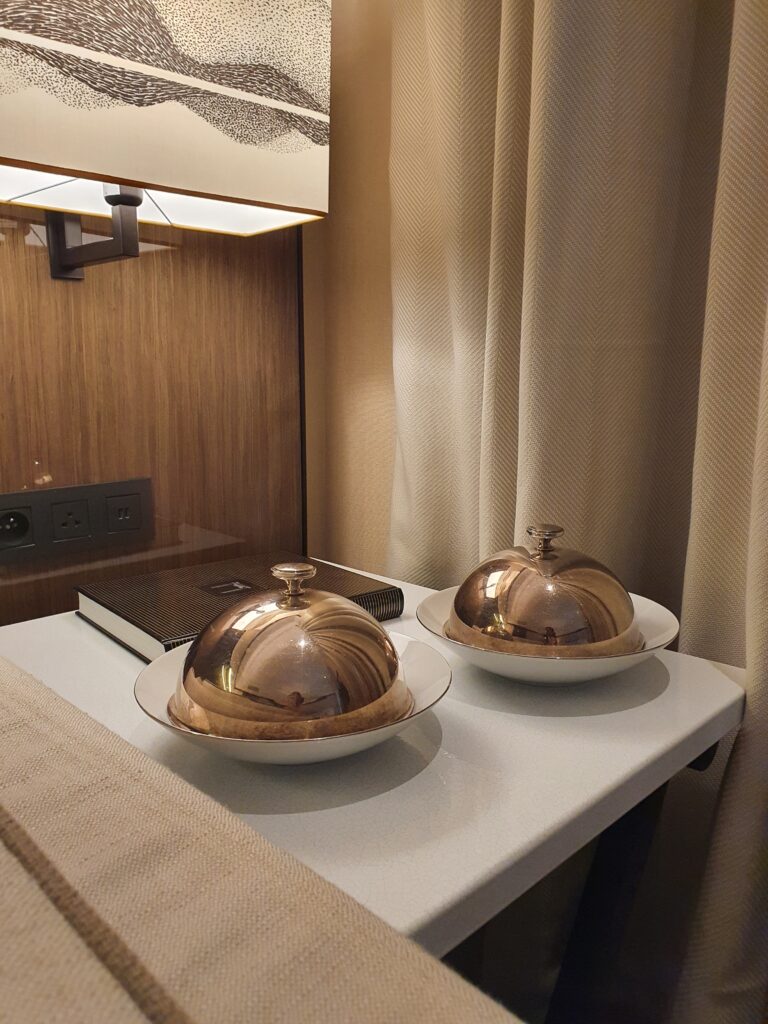 Also the dessert was amazing.. a true moment of joy…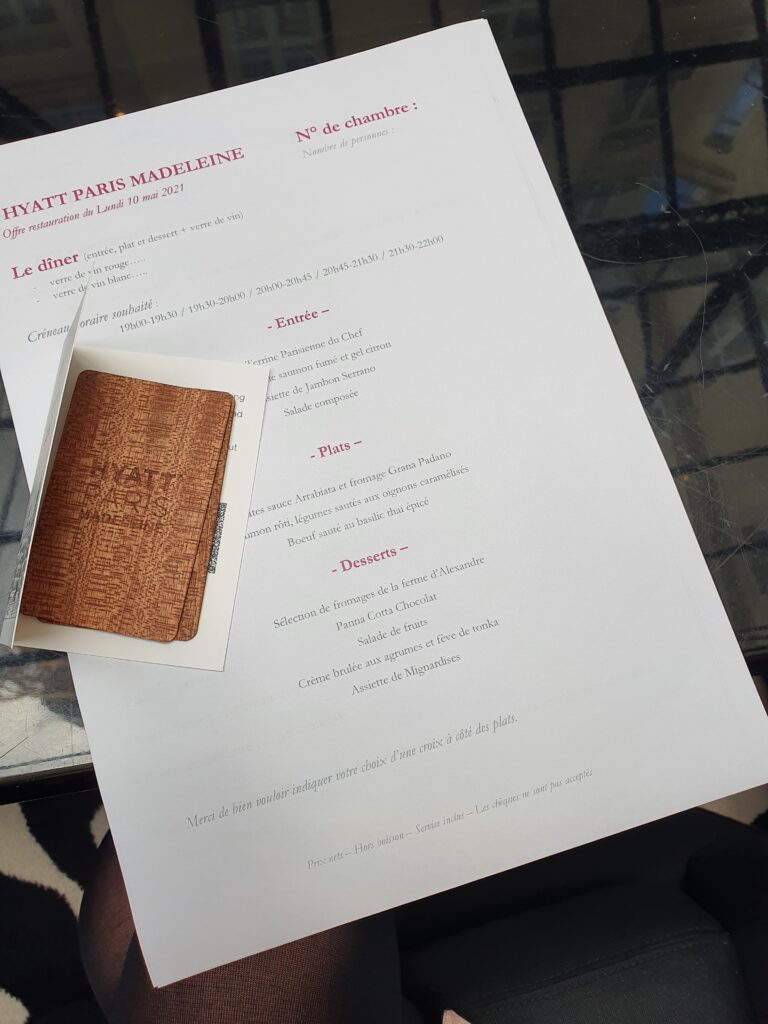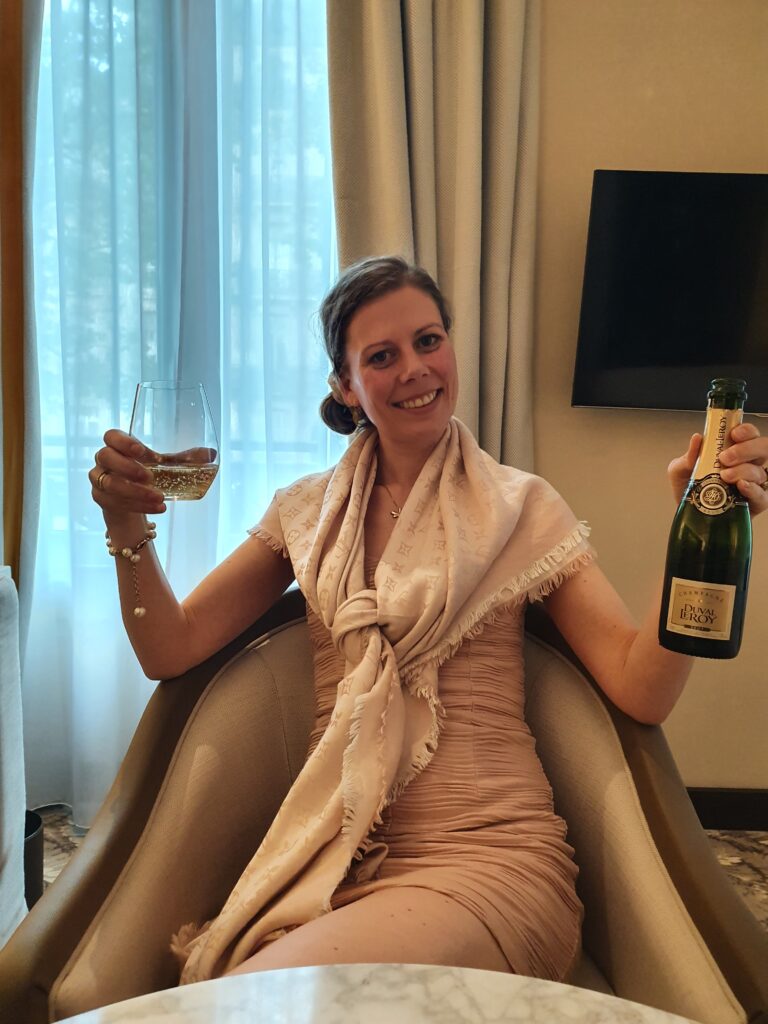 Next morning, on my wedding day, breakfast was served. Everything I could possibly dream of…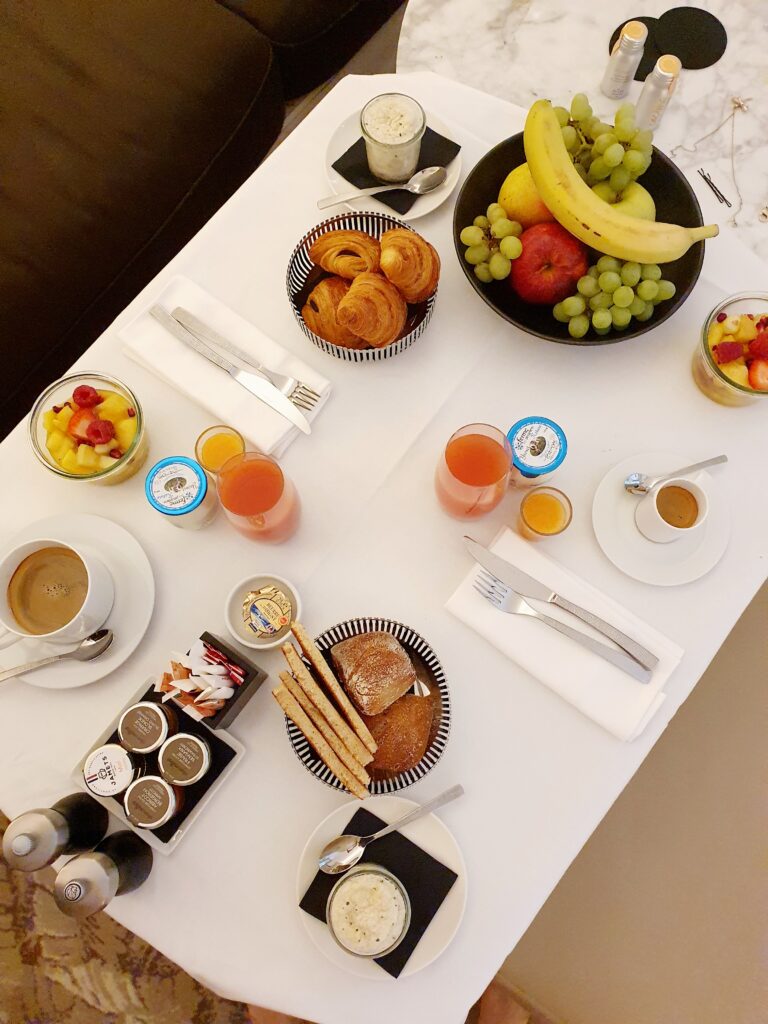 And then it was time to get into my wedding dress and head to the penthouse appartement on the last floor for a photoshoot…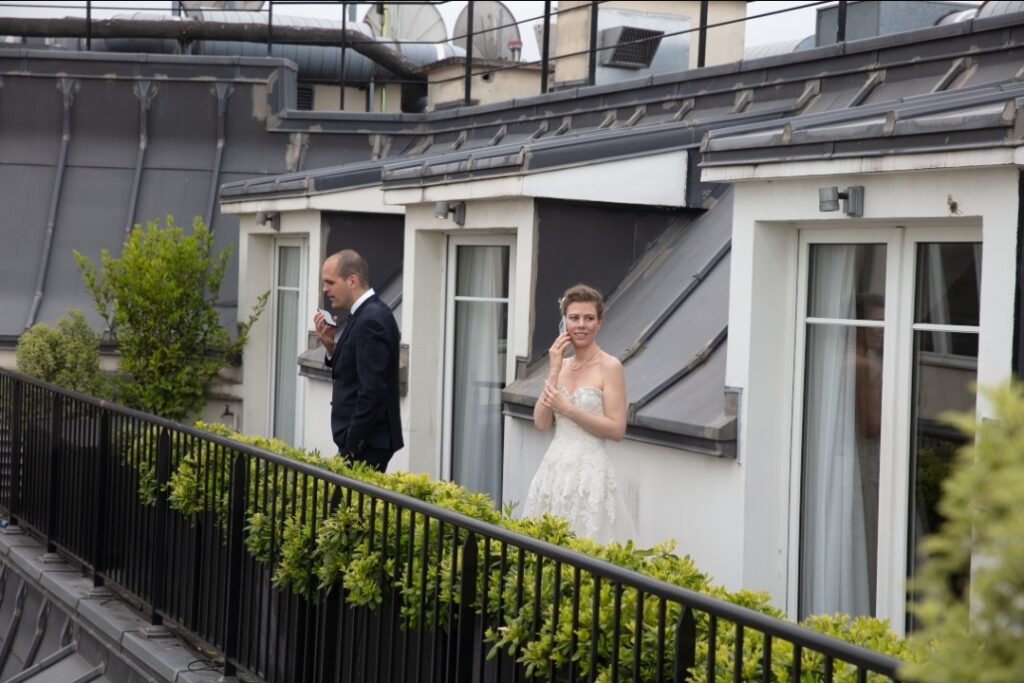 I will never forget this moment, this view, this atmosphere… a 100% luxurious, romantic and Parisien experience that will last in my memory forever. A dream coming true!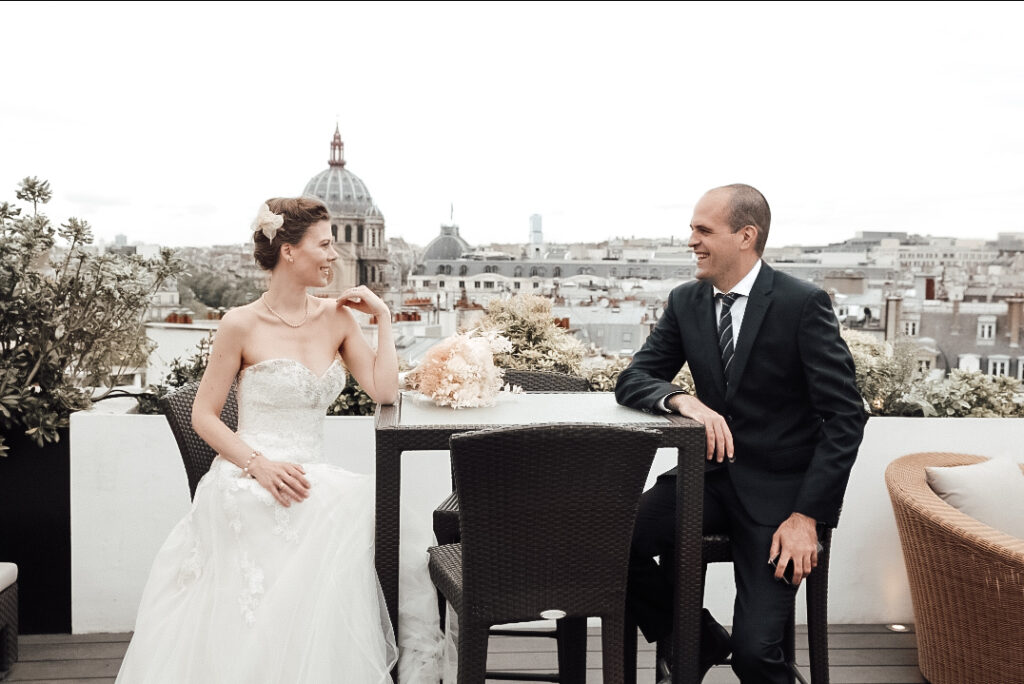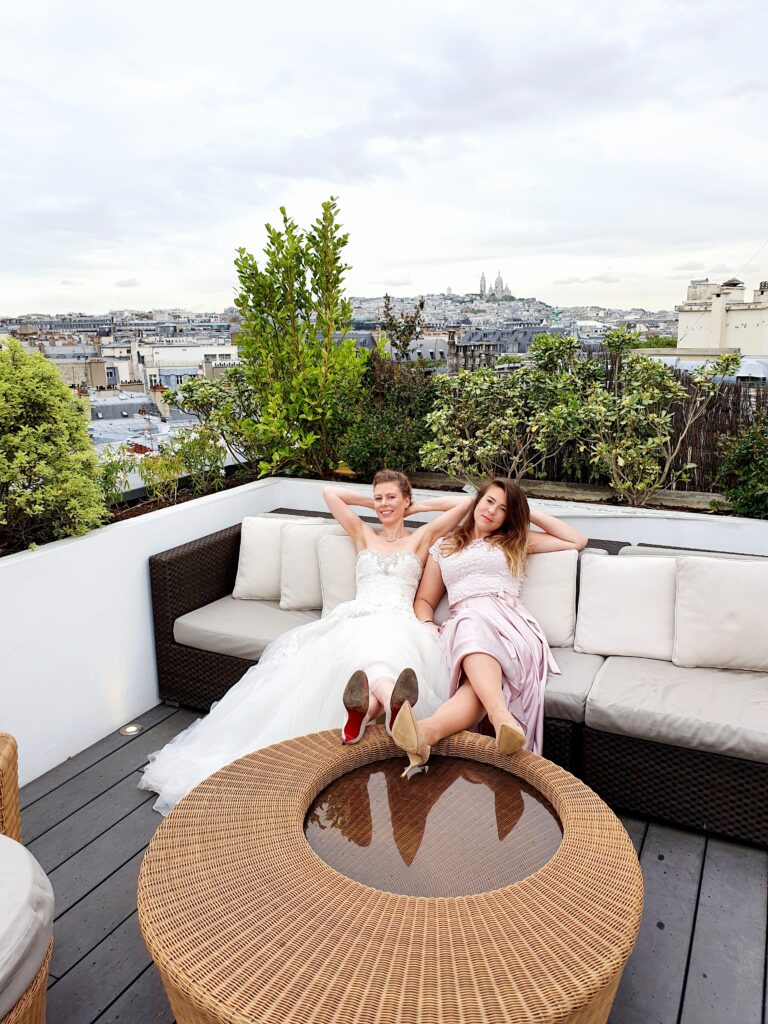 I can 100% recommend the Hyatt Paris Madeleine 5 starred hotel in Paris… I felt like a queen at this hotel.