l´Hotel – a magical 5 starred hotel in Paris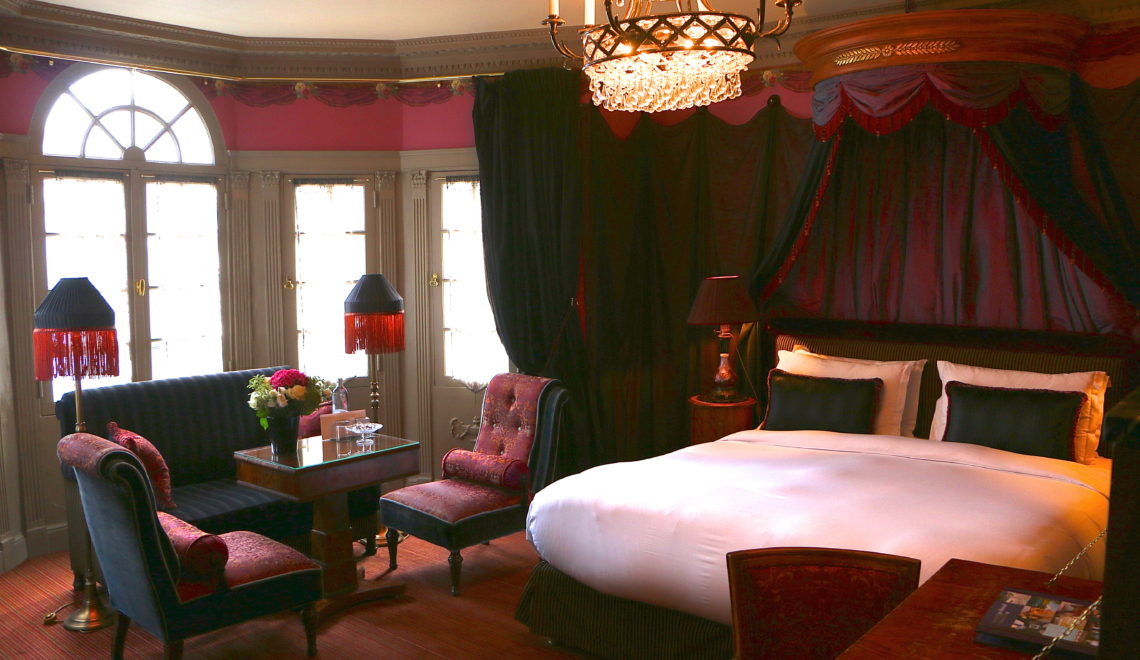 After having tried the magnificent Michelin starred restaurant of the five-starred l´Hotel in Paris, I became so fond of this place that I could´t wait to come back and try the glamourous and charming hotel in itself. Well-hidden but blooming with secrets, fame and royal style, it´s the perfect hideaway for famous people. I was so glad to spend a night there…read about my impressions here. 
Can you imagine charming Paris, the 6th arrondisement and its luxurious art galleries, fashion stores and historical narrow streets? Then that´s what you´ll find just outside l´Hotel.
When you step inside l´Hotel you are met by a beautiful interior design by Jacques Garcia…a real pearl.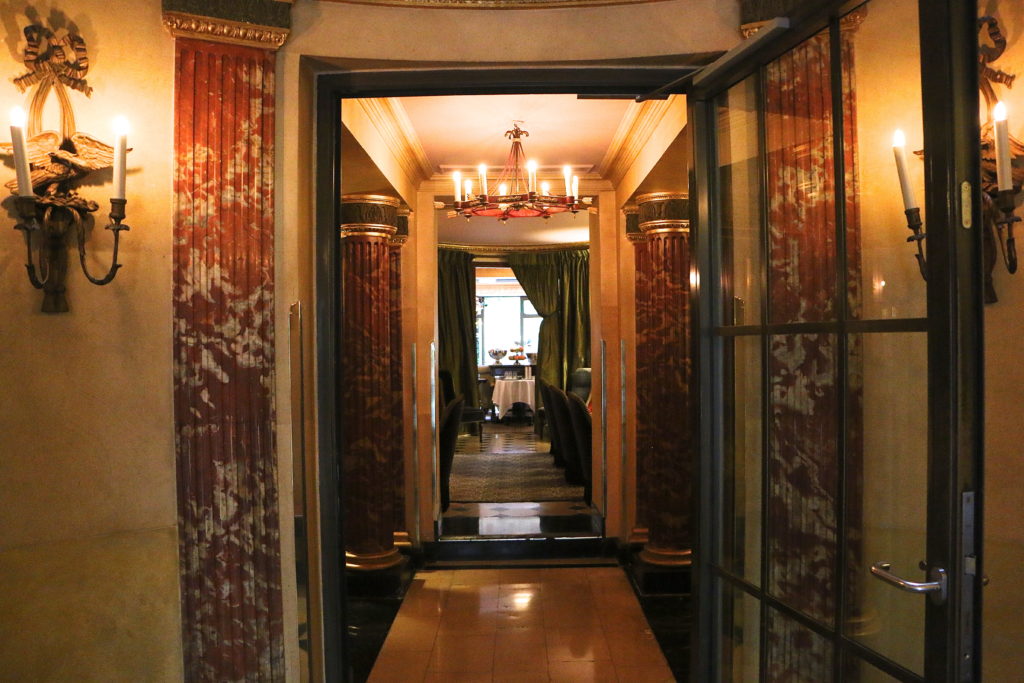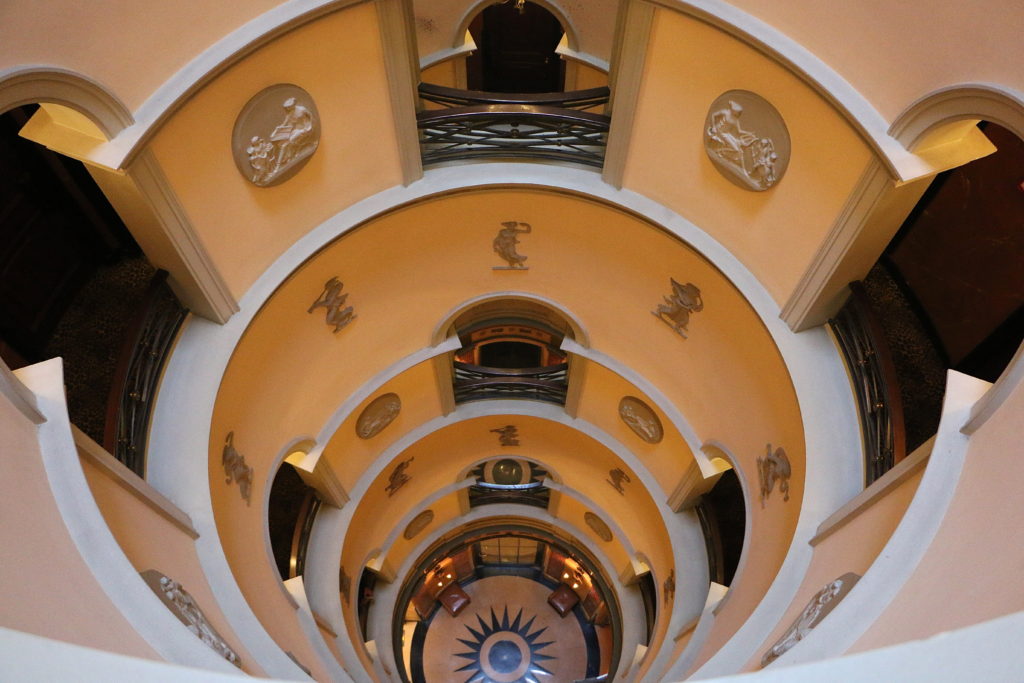 I was accompanied up to the fabulous bedroom where I was going to spend the night. An unique and royal room where only dreams could come true!
No wonder that Oscar Wilde took up residence at the end of the 19th century and lived here until his death! And that Salvador Dali, princess Grace, Franck Sinatra, Elisabeth Taylor and Richard Burton have been some of the other visitors who have been attracted to this hotel over the last two centuries. It is definitely a place to see in Paris.
I loved the exquisite materials, the kingsize bed and the pleasant ambience..I couldn´t help feeling like a real princess…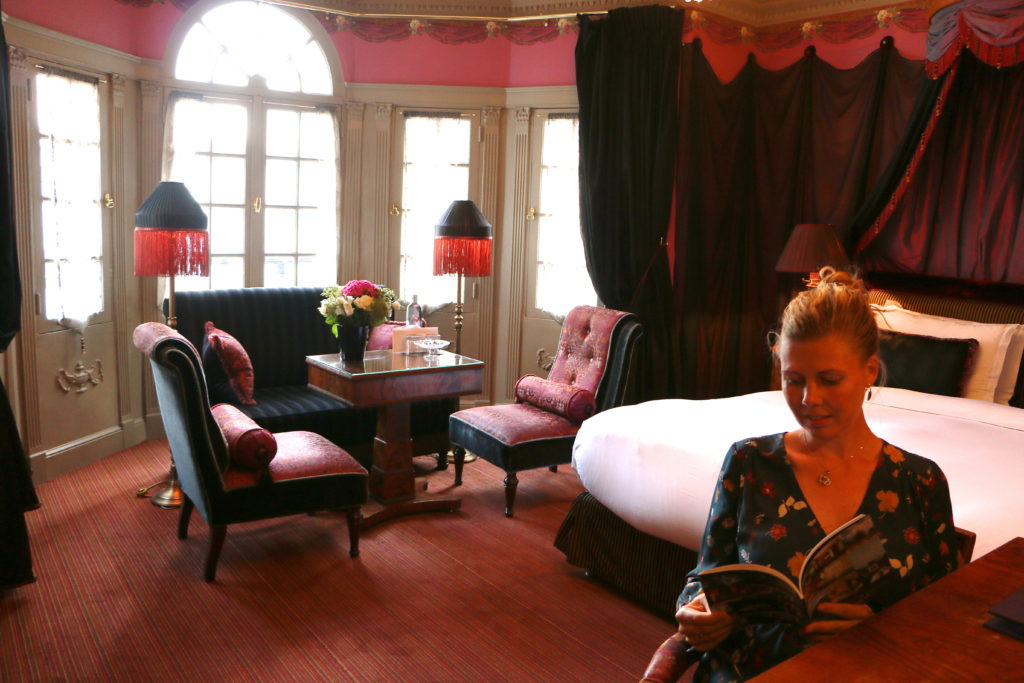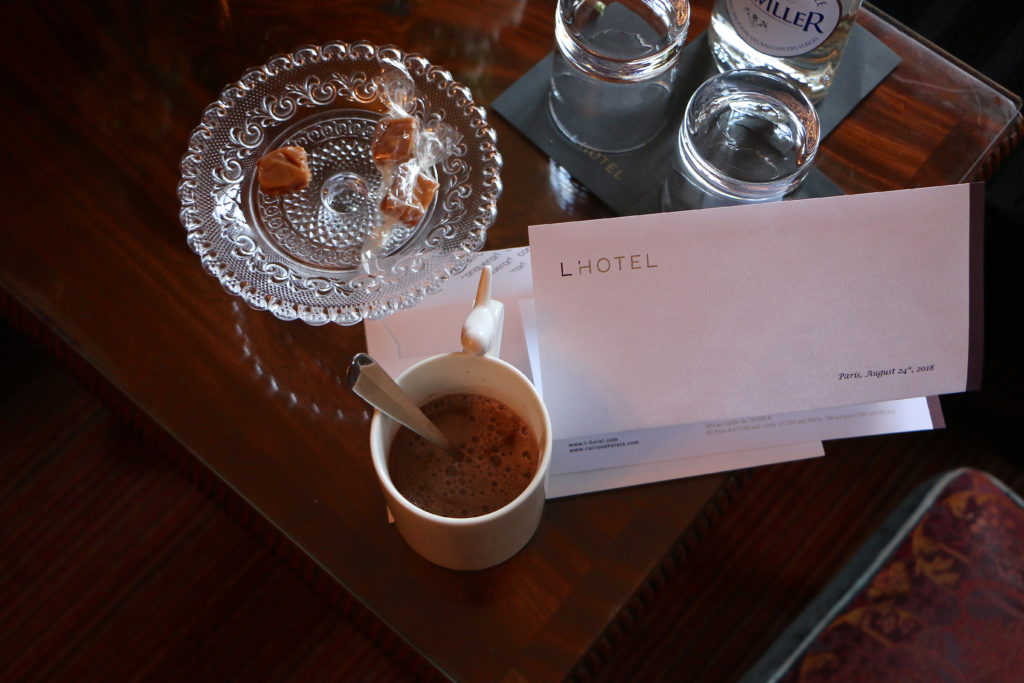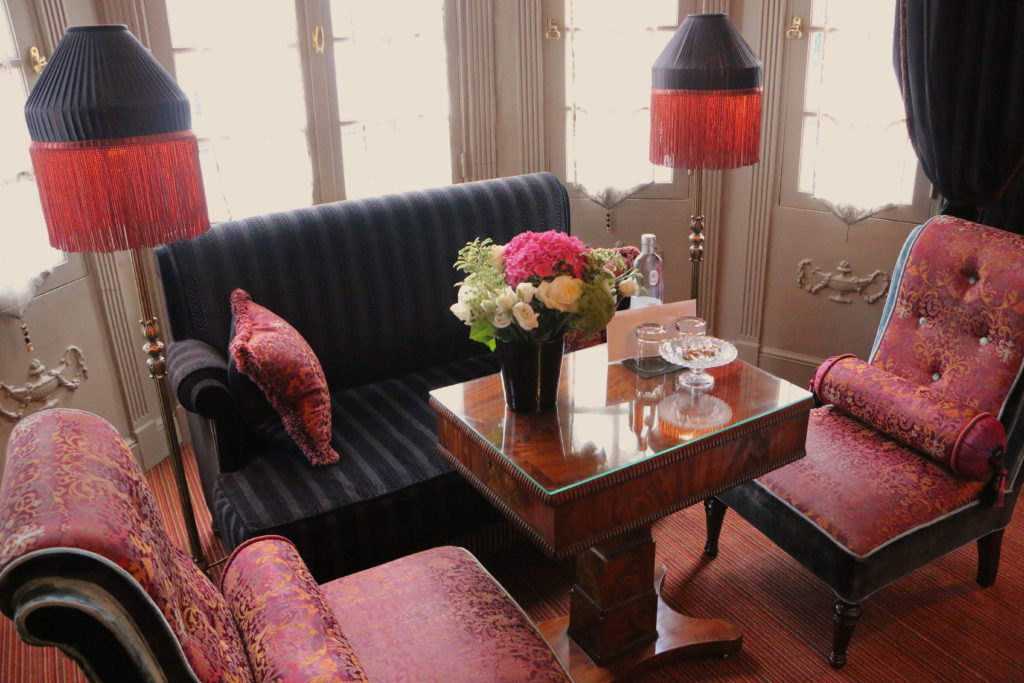 Just to say that I could have stayed in bed forever just enjoying the room.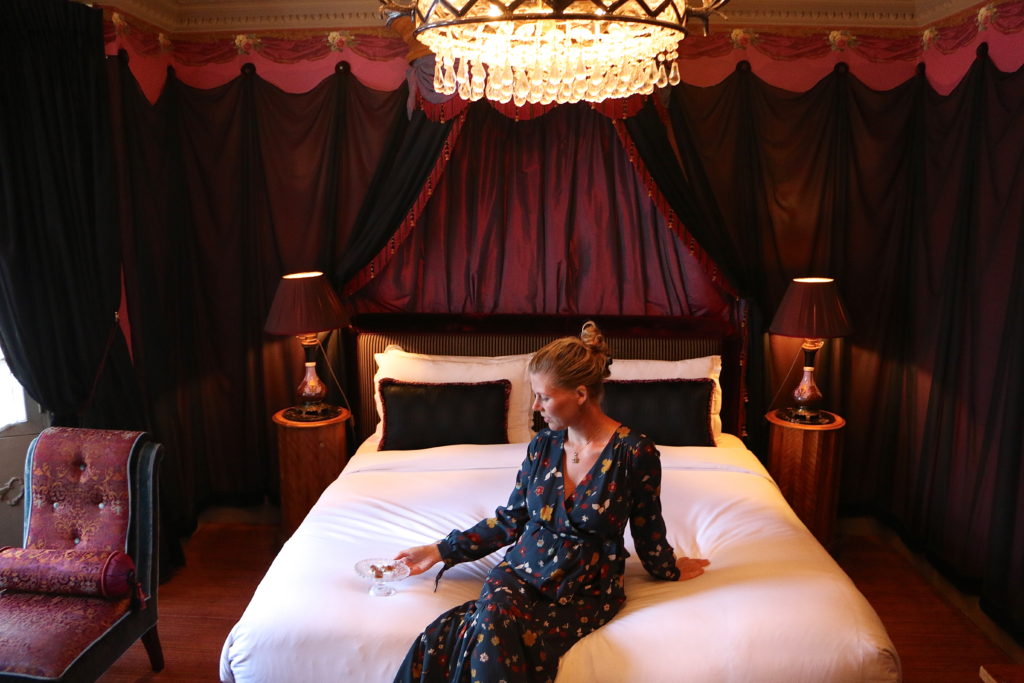 Even the bath was a pleasure…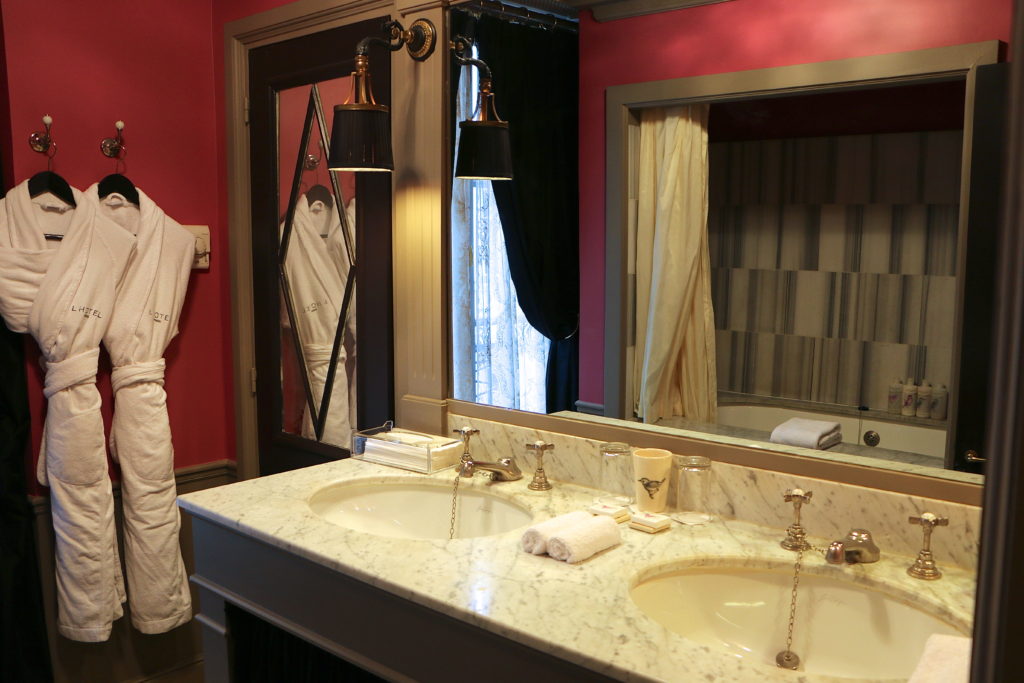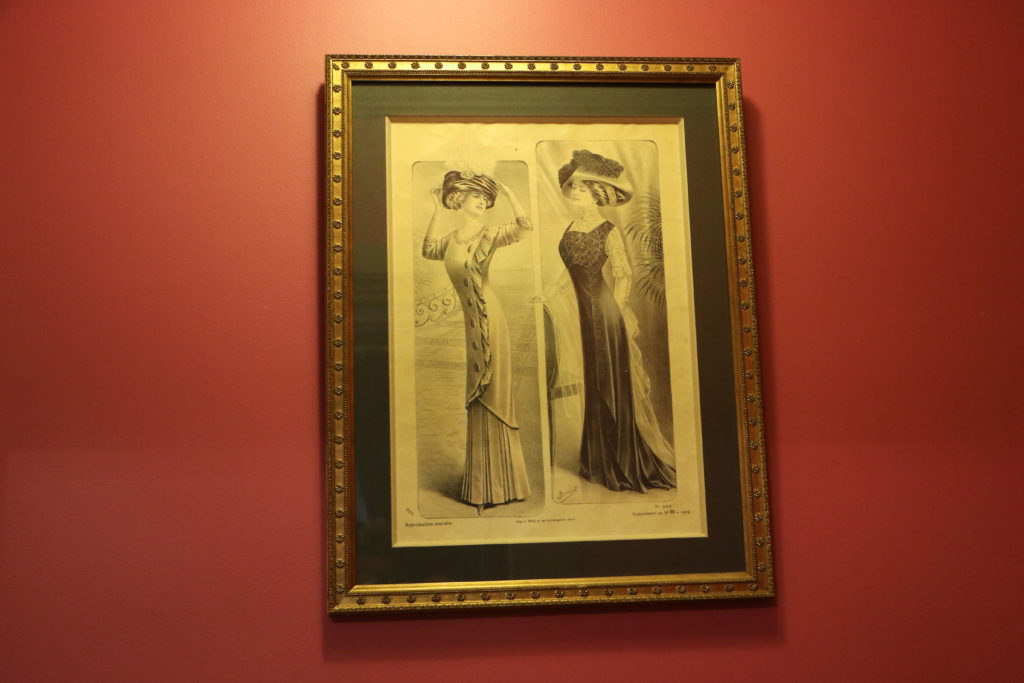 …with luxury products inspired by the idyllic English countryside, hand blended and made from 100% natural botanicals. They contained extracts from plants that are known for their therapeutic qualities: lavender, chamomile etc. and left my skin soft and shiny.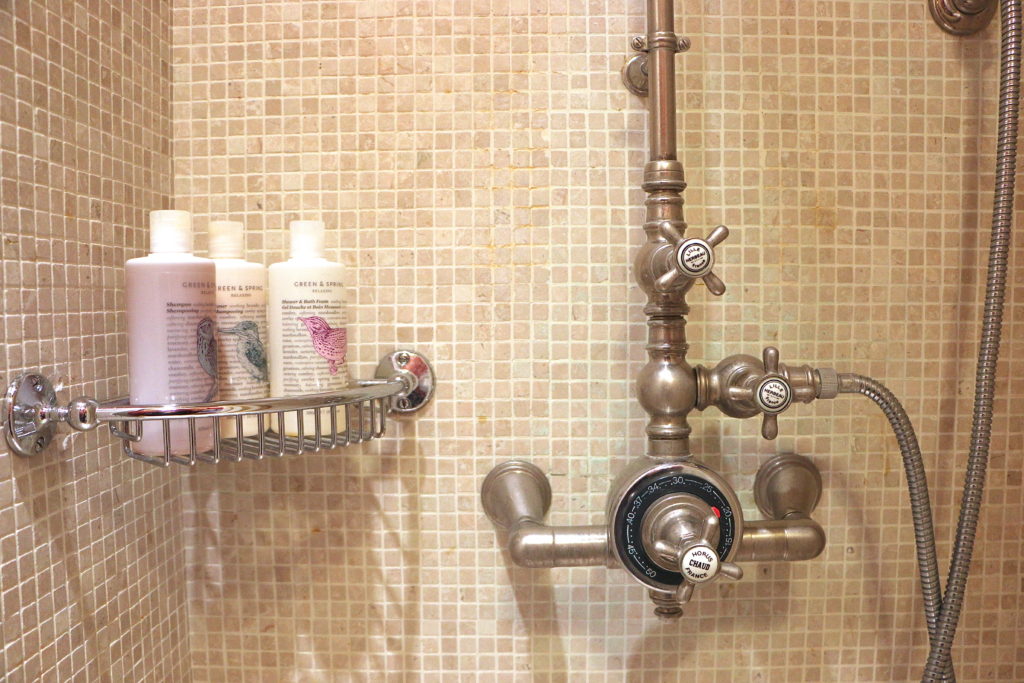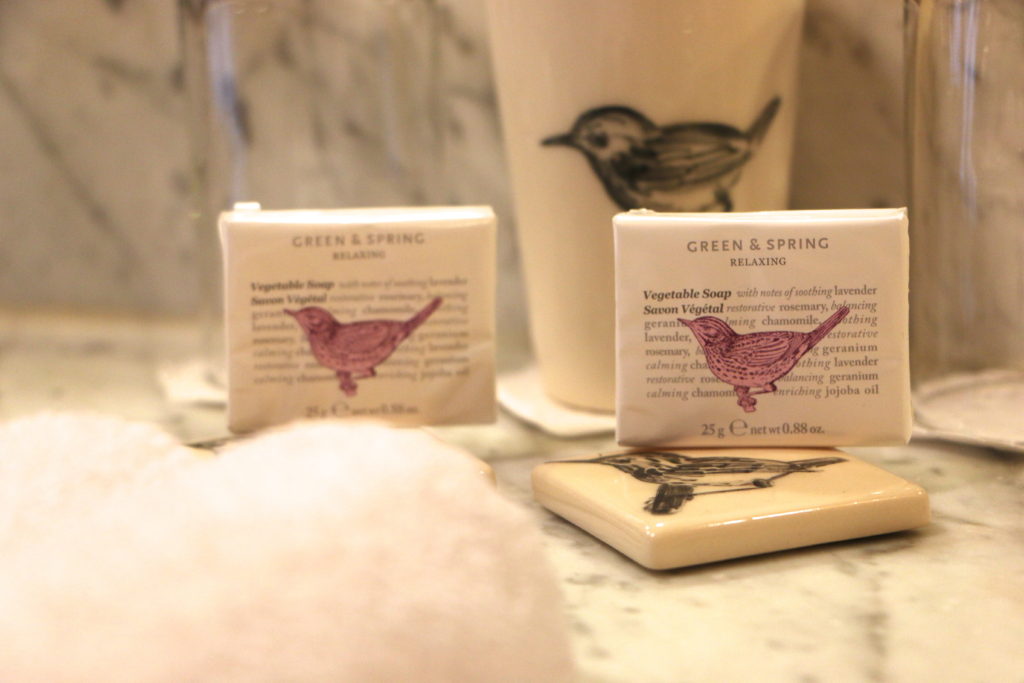 Downstairs I found ´Le Bar', L'Hotel's fancy bar with a great cocktail menu. One of the best cocktail bars in Paris. Cozy and intimate.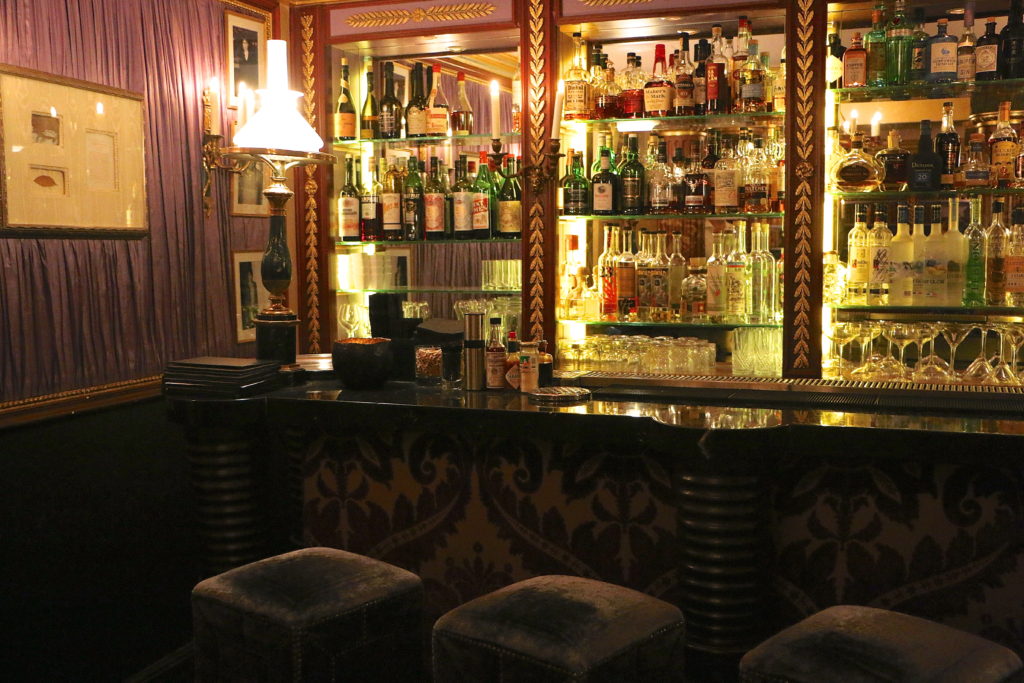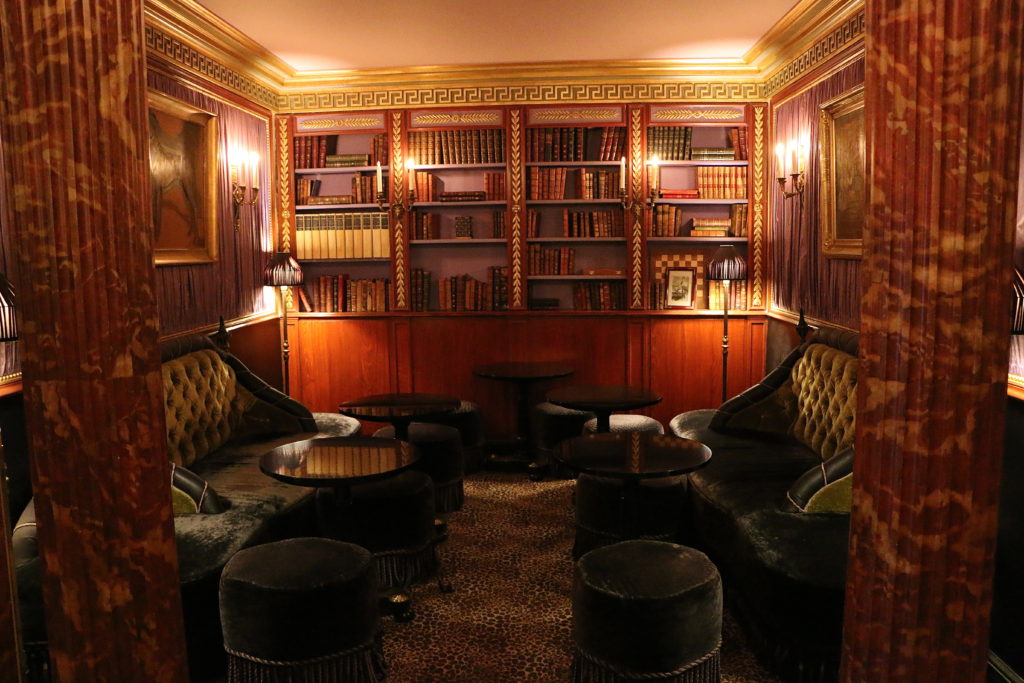 As I said in the beginning the Michelin-starred Restaurant is definitely a place to try. Next morning I had breakfast here, to the sound of the running water from the fountain just outside the room. It was creating a fabulous calm ambience, a real delight.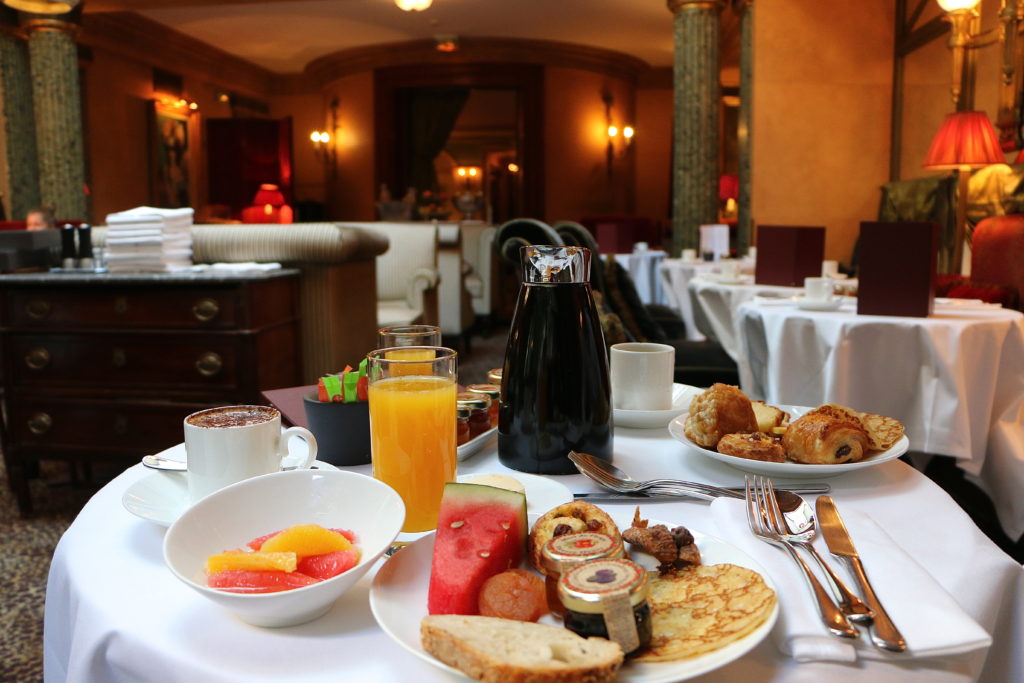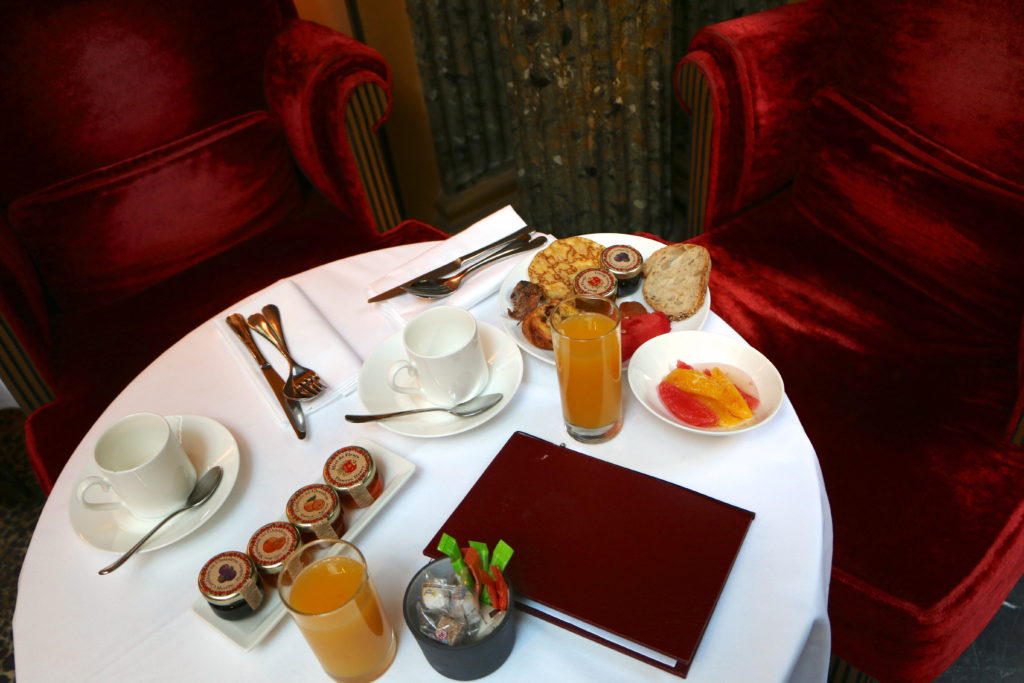 After breakfast I went downstairs to try L'Hotel's subterranean hammam pool and steam room, which is included in the stay, and completely yours privately during your appointment.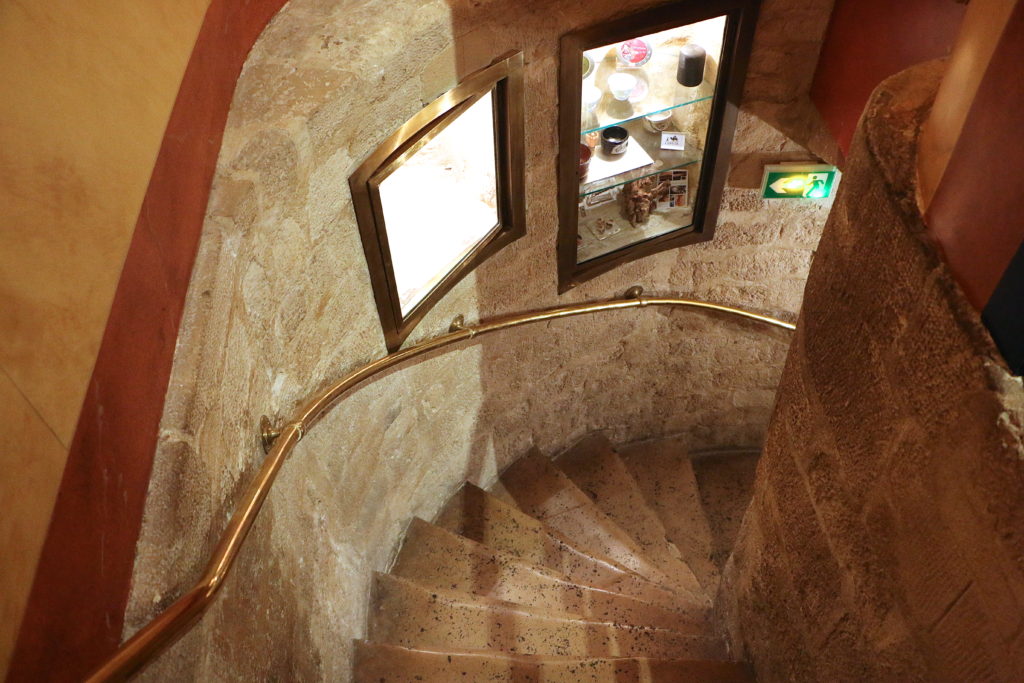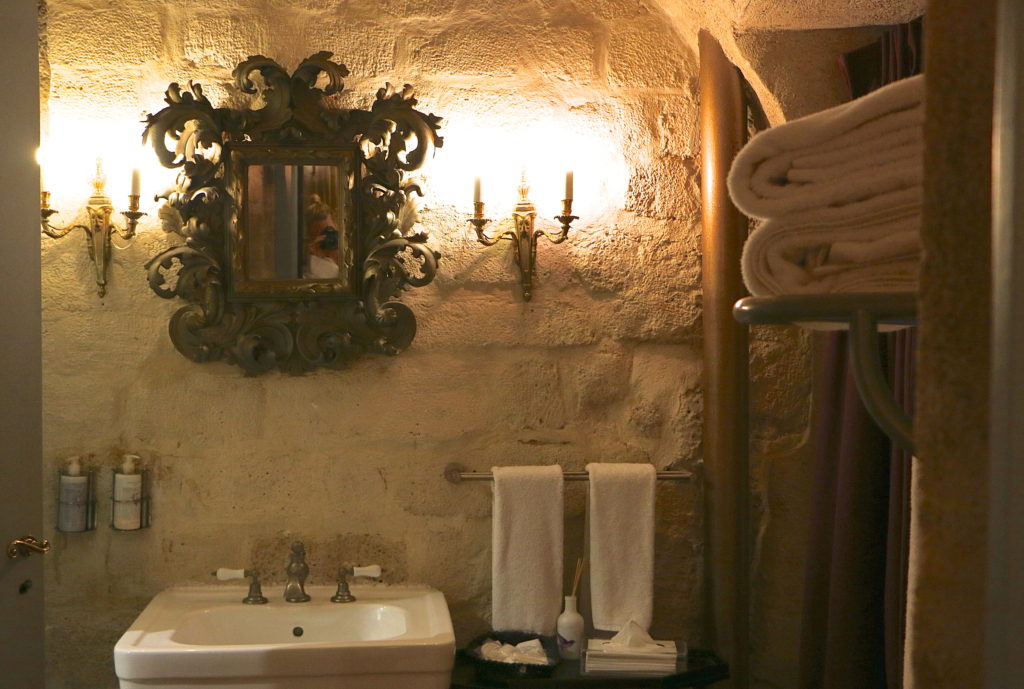 The pool was surrounded by old stone walls in a typically Parisian style which gave me the impression of bathing inside a chapel. It was magical.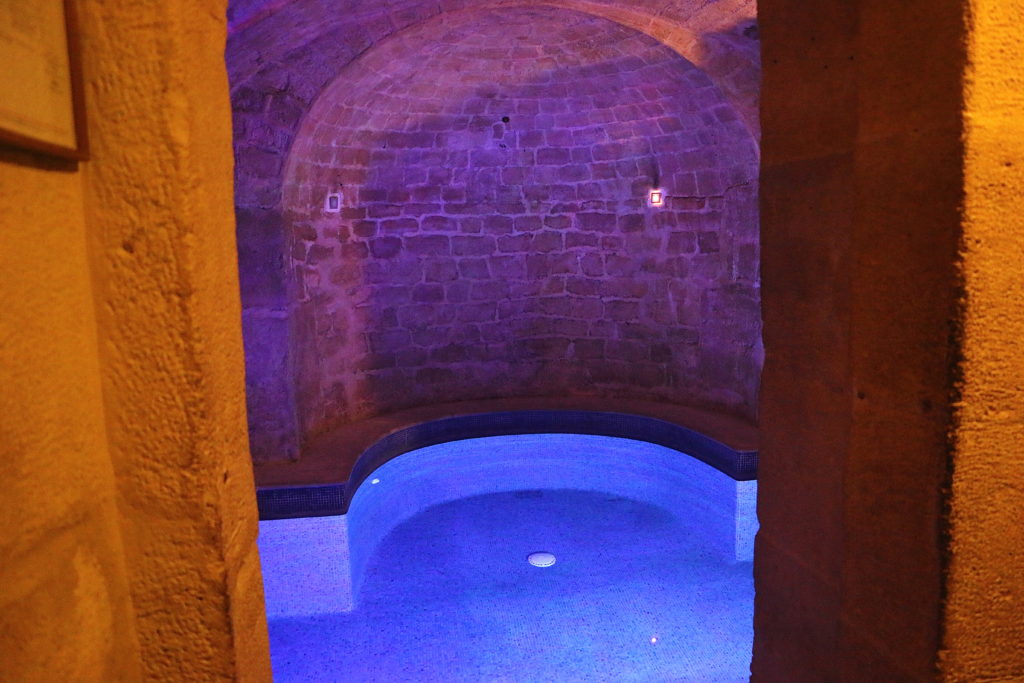 I had a wonderful time at this hotel which really depicts Paris as you dream about it. Find it here.