Lost in Frenchlation Cinema: Unleases the Magic of French Films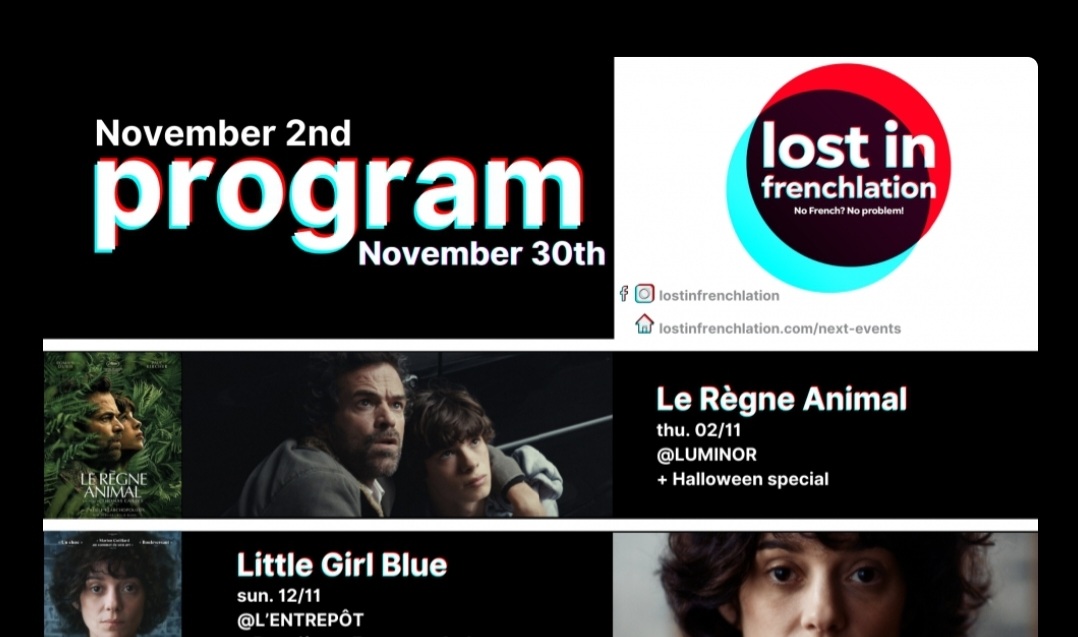 Lost in Frenchlation, founded by Manon Kerjea, is bringing together international audiences and French cinema enthusiasts for an unforgettable movie experience in different big cities of France: Paris, Lyon and more. Discover it here.
Lost in Frenchlation Cinema is an innovative initiative that aims to make French cinema accessible to a diverse audience.
Founded in Paris in 2015, the organization has been instrumental in bridging the language gap for non-French speakers while providing a platform for French filmmakers to reach a wider international audience.By screening French films with English subtitles, Lost in Frenchlation creates an immersive cinematic experience for both expats and tourists in France. The organization organizes regular events in Paris and other major cities across France, showcasing a wide range of genres, from romantic comedies to gripping dramas and thought-provoking documentaries
With a dedication to promoting French films with English subtitles, Lost in Frenchlation provides a bridge between languages and cultures.
Recently I went to see the movie "L'Amour et les Forêts" (Love and Forests) and I love the concept. Discover the November and future programs here.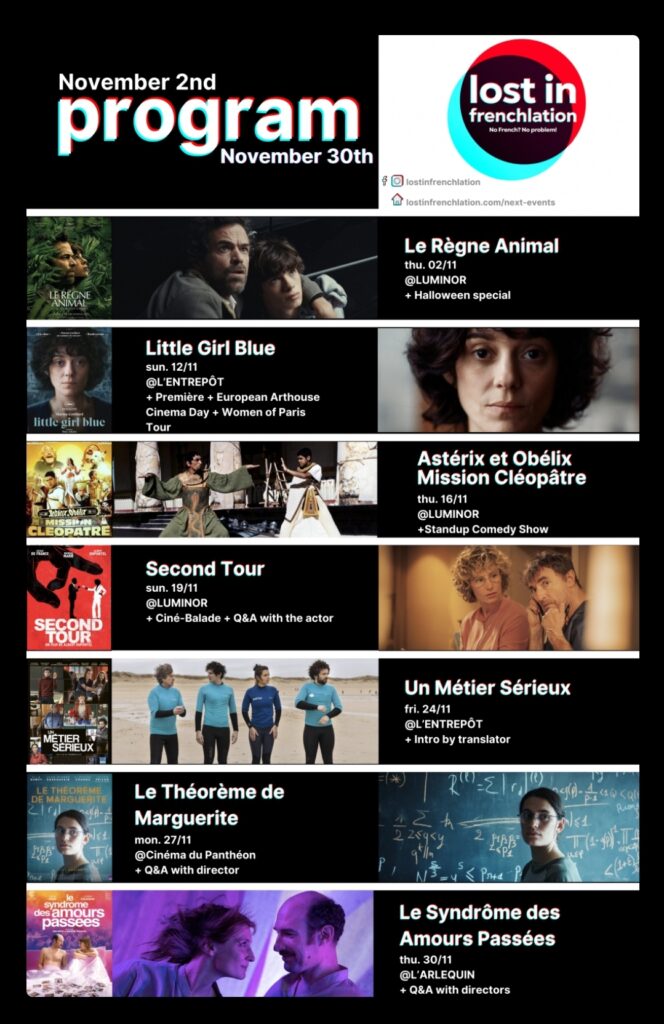 .