Le Narcisse Blanc Hotel***** & Spa in Paris – and rooftop suite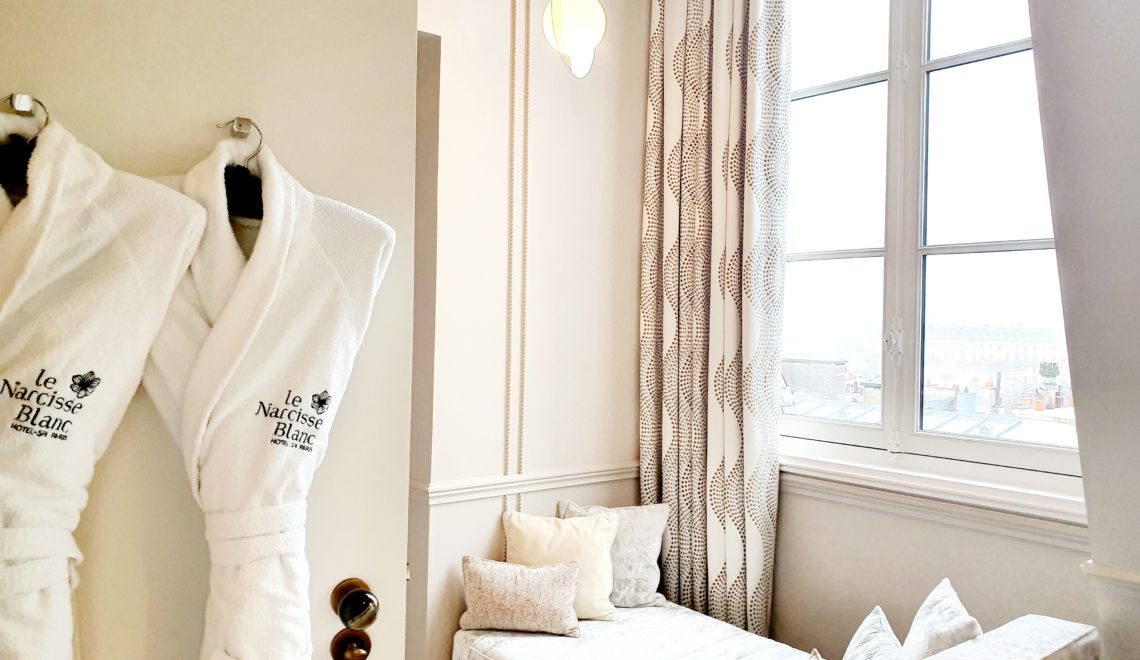 Looking for an absolutely magical and exclusive place to stay while you're in Paris? Then let the journey begin at Le Narcisse Blanc Hotel***** & Spa. This exquisite establishment offers you everything you can probably dream of…
The Narcisse Blanc Hotel***** & Spa is situated in the fancy 7th arrondissement…close to the Eiffel Tower, the local Rue clér and the famous "le bon marché" department store…
This 5 starred hotel is truely magical. I stayed there for a night and had a fabulous and unforgettable time.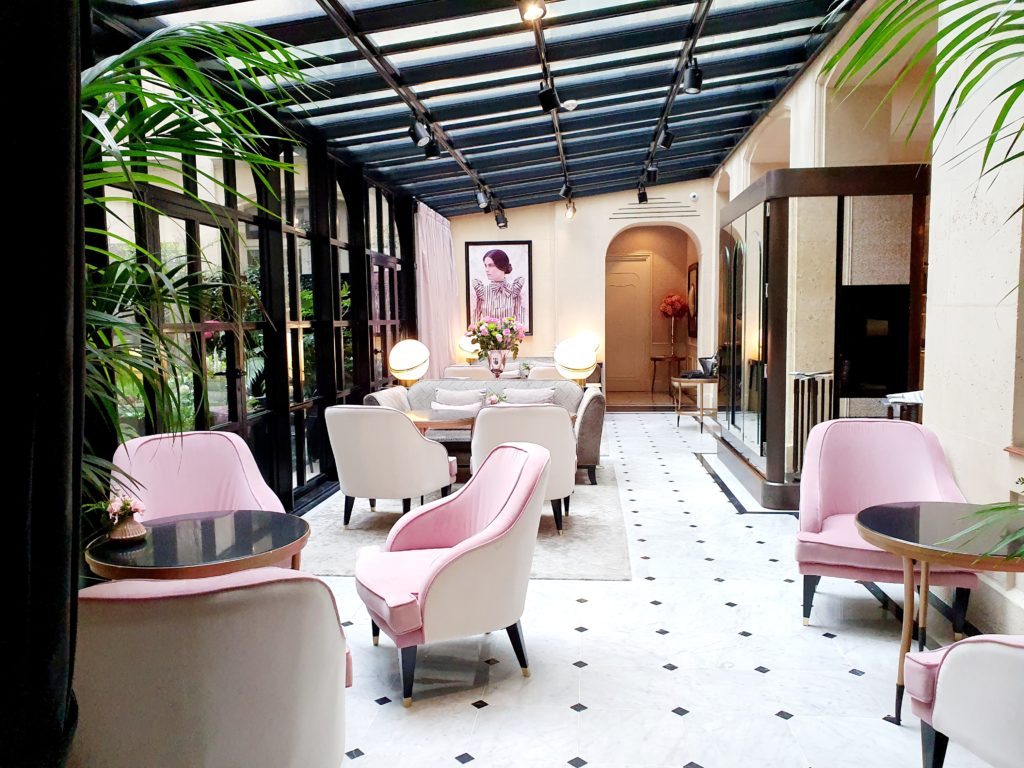 The Narcisse Blanc Hotel***** & Spa offers the perfect combination of modernity, romance and comfort….and I was completely swept away from the moment I entered…
The hall in itself was luxurious and opened up to an area where you can sit down and relax under the glass roof while enjoying a cup of tea or coffee.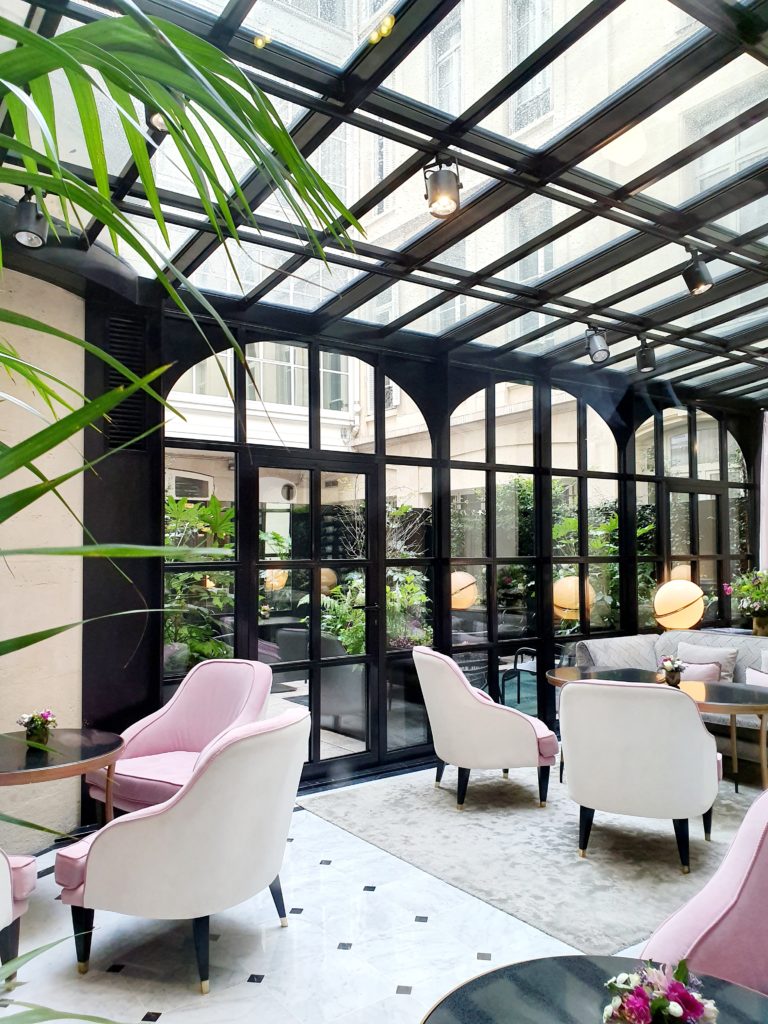 The hotel is inspired by the muse Cléo de Mérode (a dancer, actress and artist)
who embodyied the ideal of the timeless beauty of the Parisian woman in the 1900's. She inspired many people throughout her time..such as Gustav Klimt, Marcel Proust etc…and today she has been an inspiration to this beautiful hotel.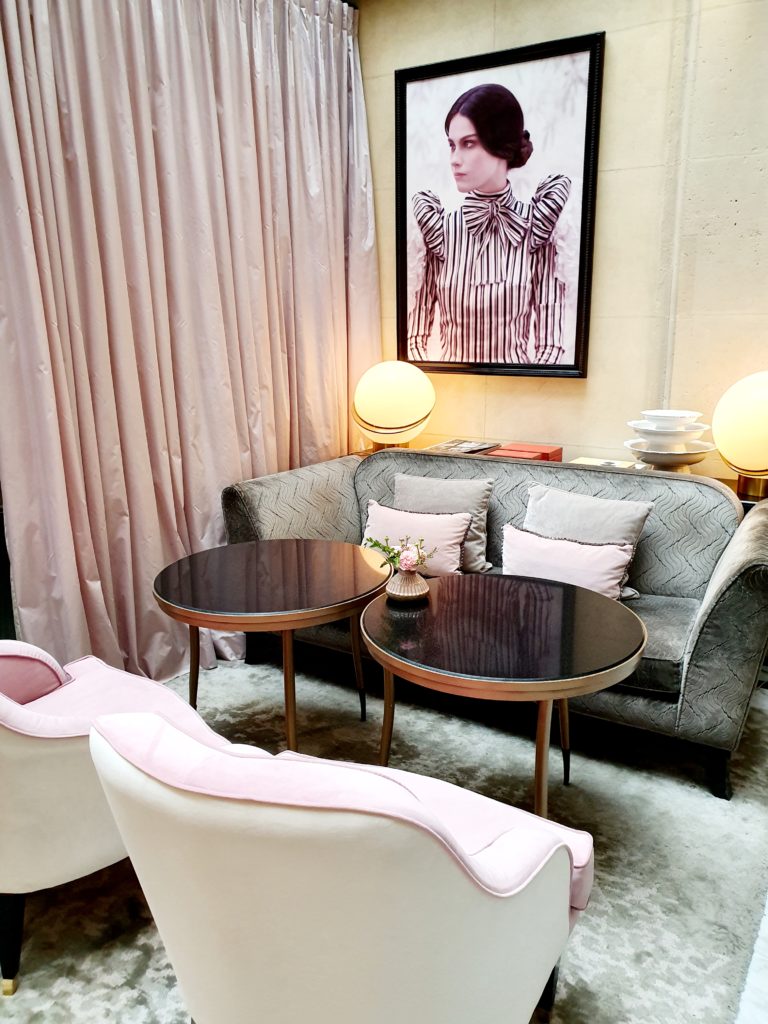 Soon after my arrival I was accompanied up to my room by a very polite concierge..and I'll probably never forget the moment he opened the doors to the "suite – ciel de paris"…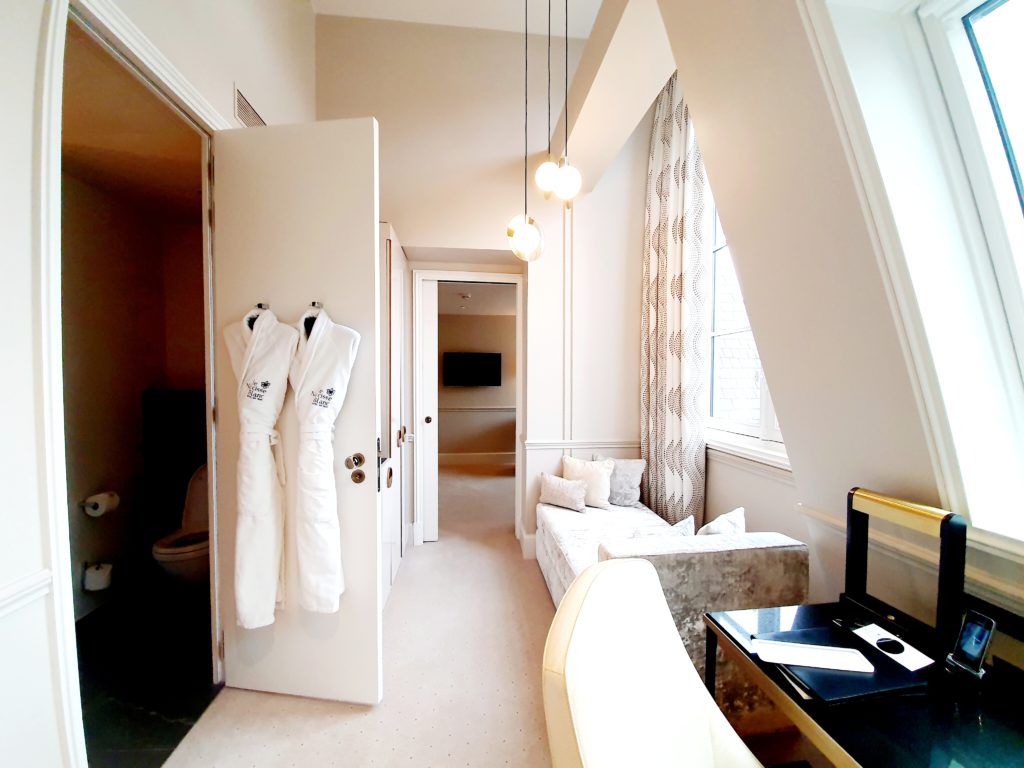 I immediately began smiling and heard myself express a loud "woooooow"…I felt like doing an applause but didn't want to make a scene, so I didn't… but it was amazing.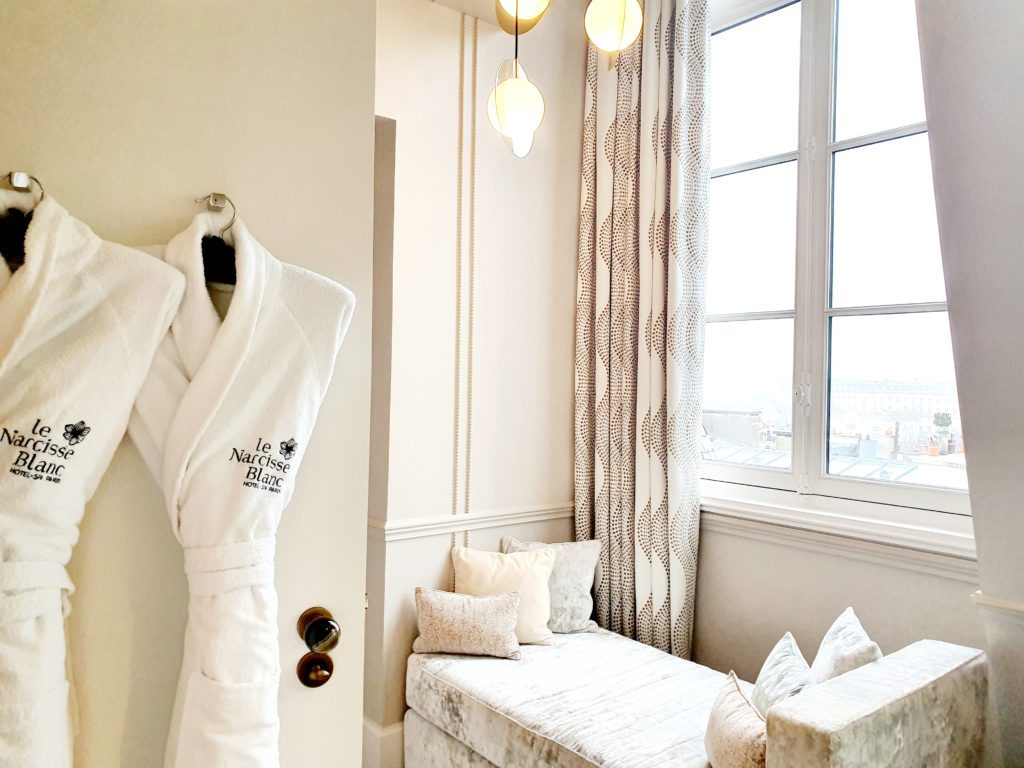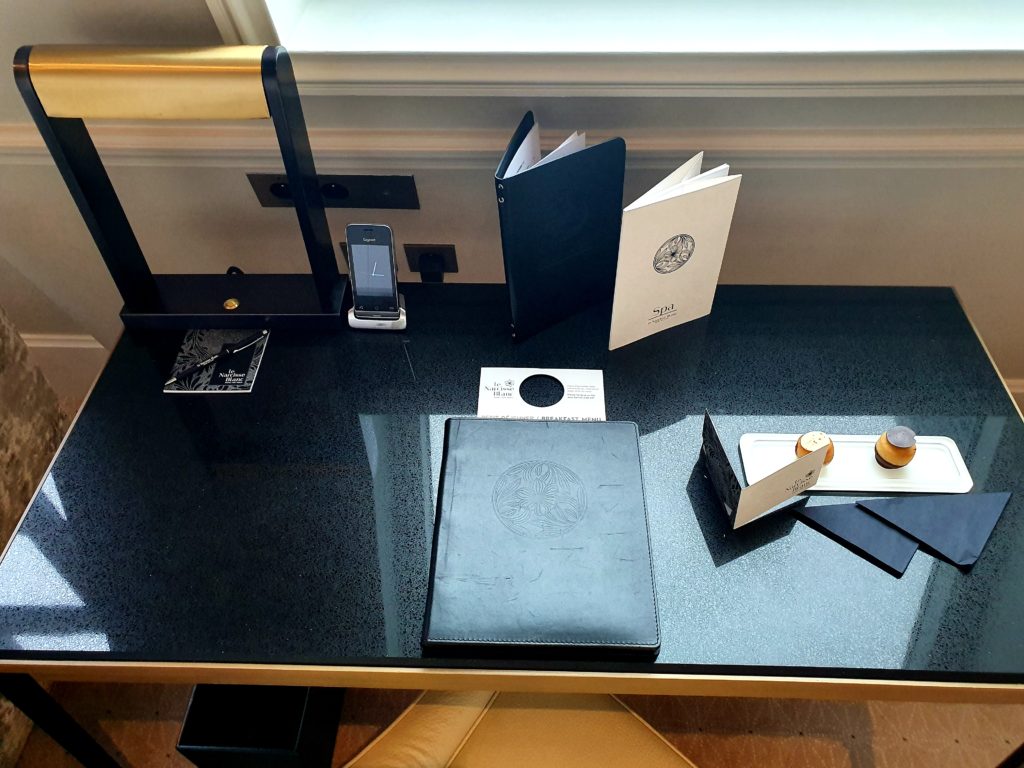 The entrance was huge and light…with a beautiful view over the Parisian rooftops…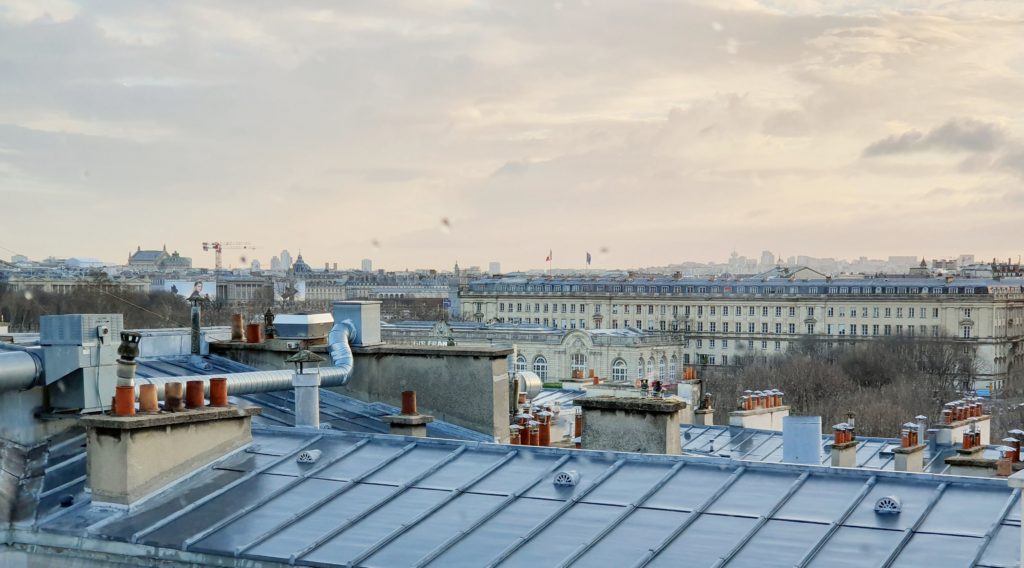 From there I continued into the main room where my eyes were met by an elegant decoration…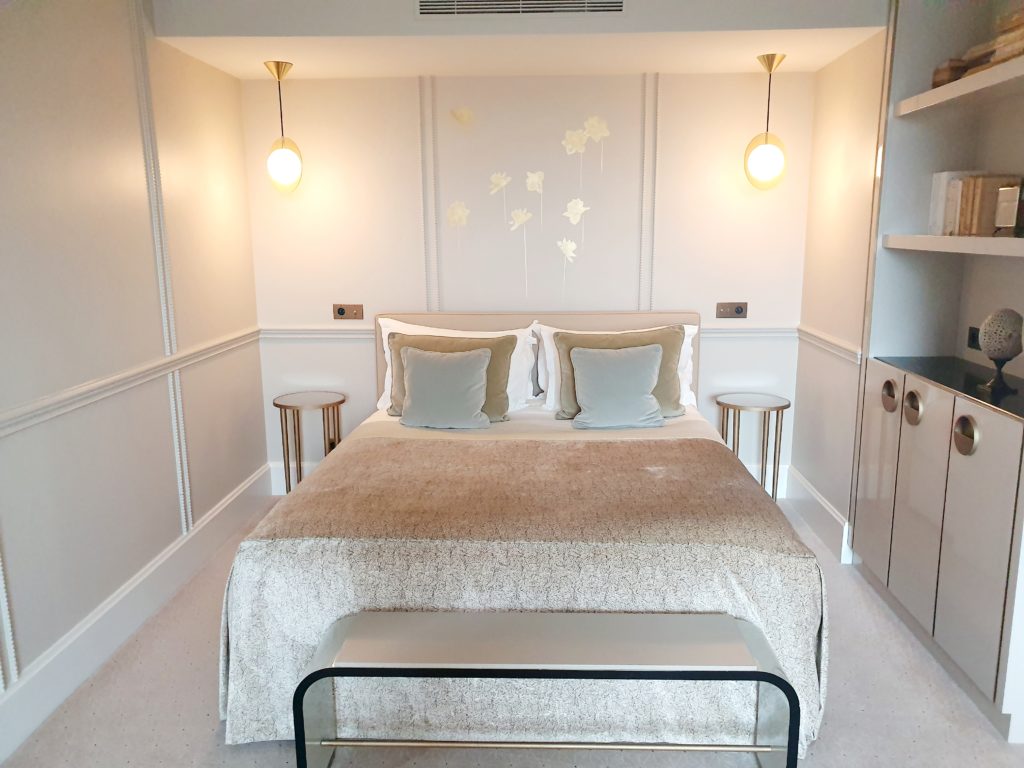 …almost majestic, with pretty golden lines, royal furnitures and an amazing kingsize bed…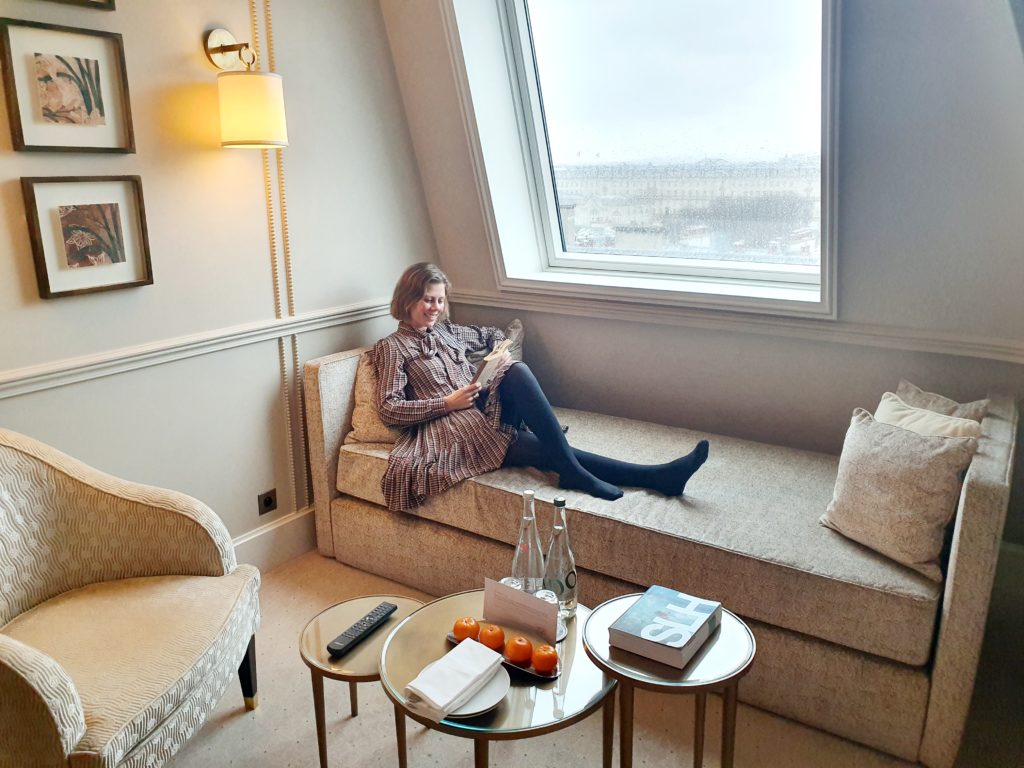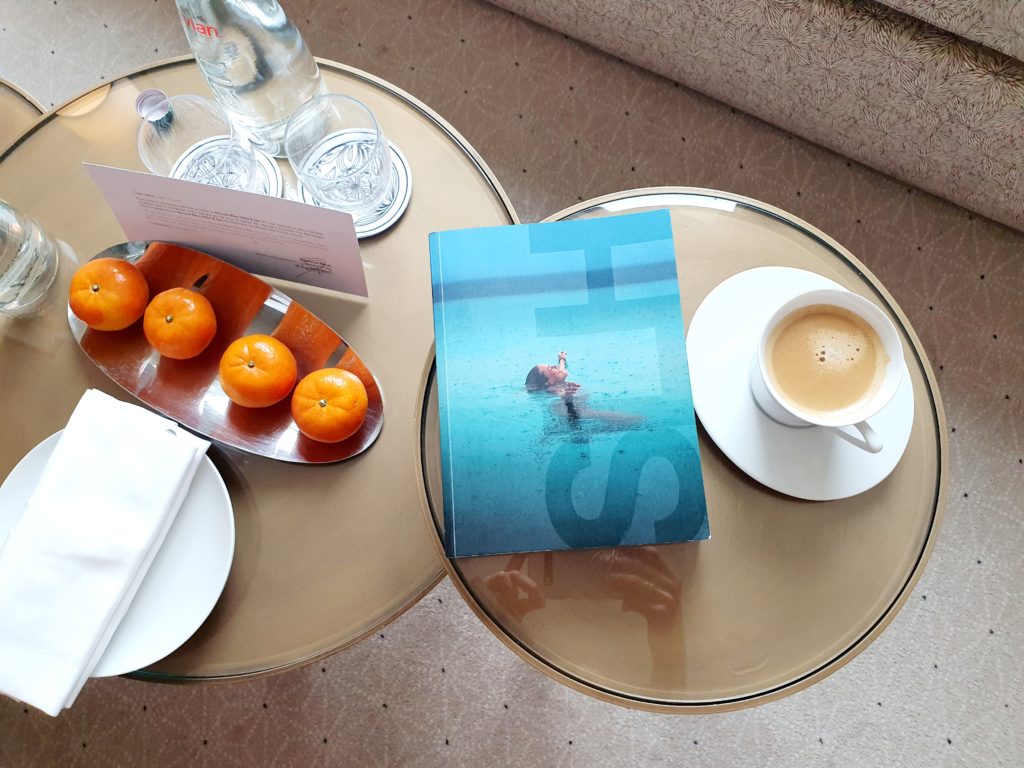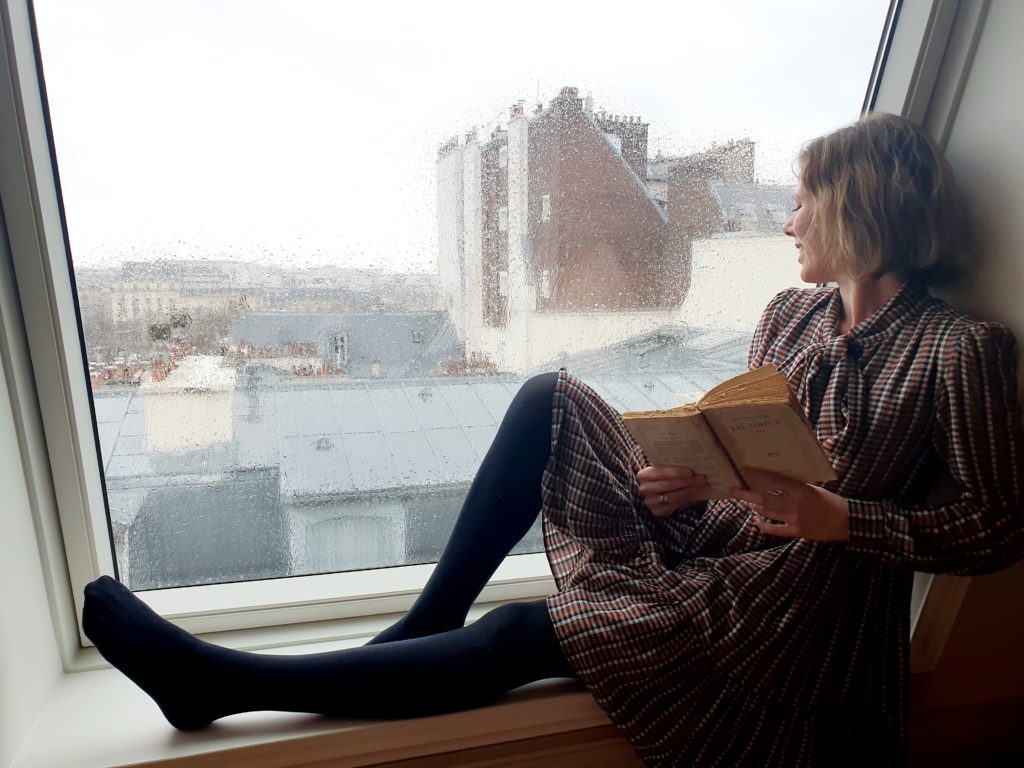 Also the bathroom was like "woooow"…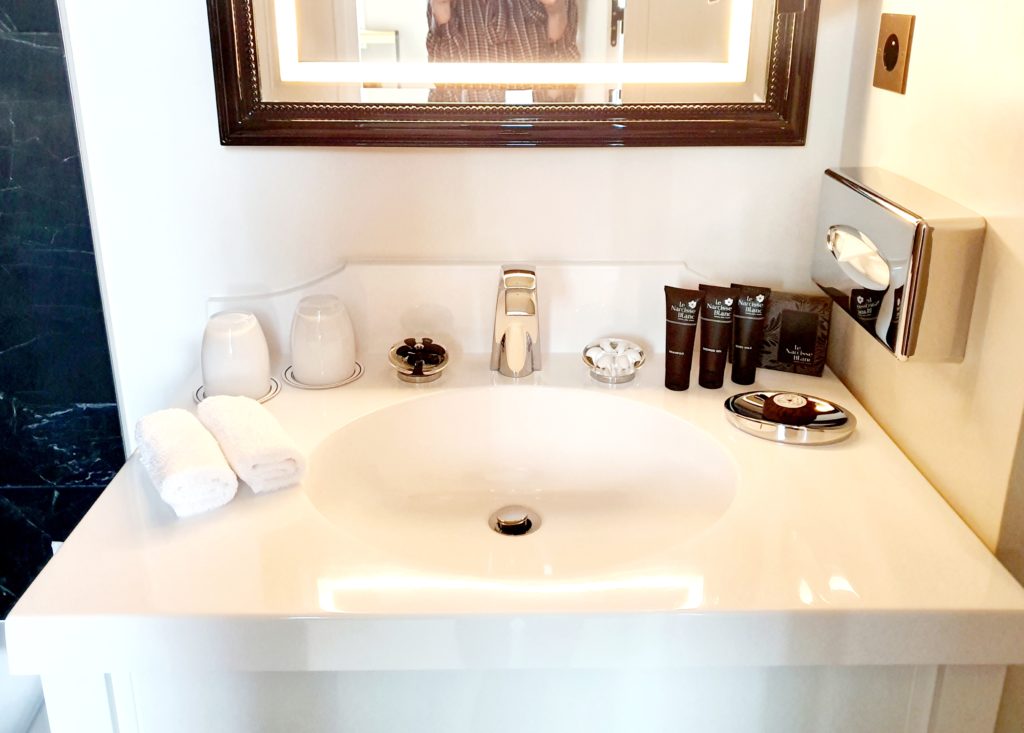 I couldn't wait to try the rain-effect shower, the nice beauty products, the luxury towelling robes and matching slippers, scales and hair-dryer…I totally loved this place and immidiately felt at home…so I jumped into my bathing suit..ready to discover the spa…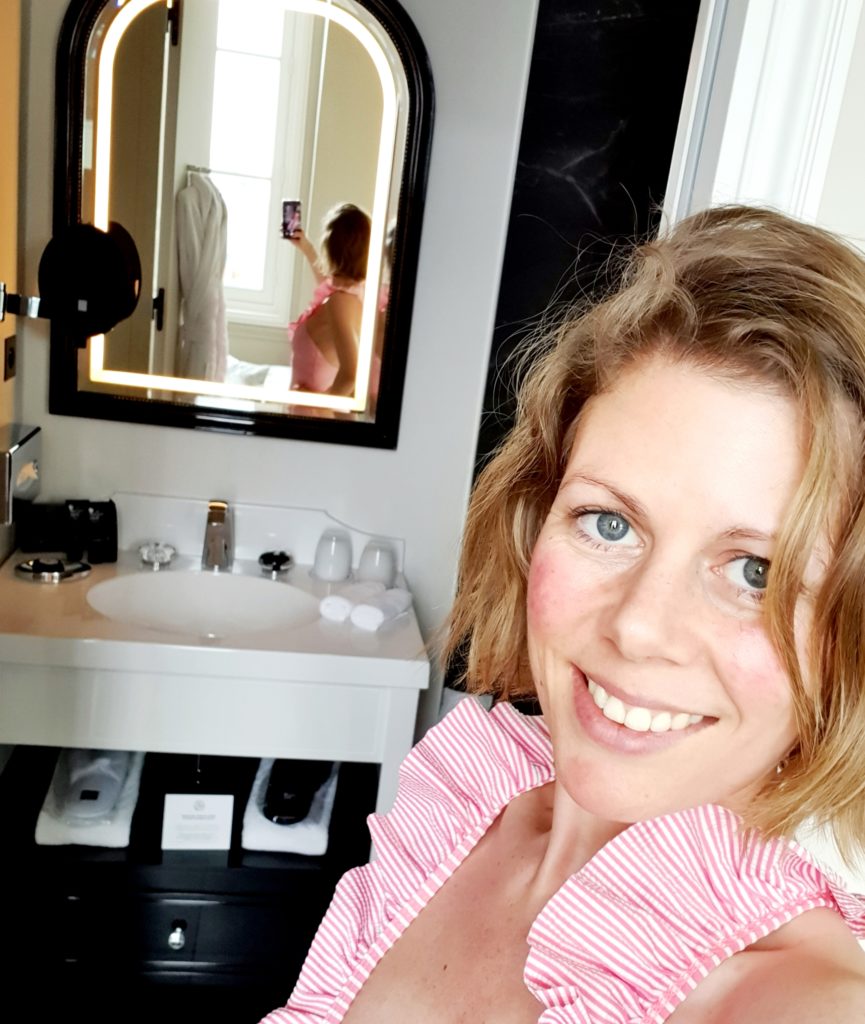 But before I had a quick coffee…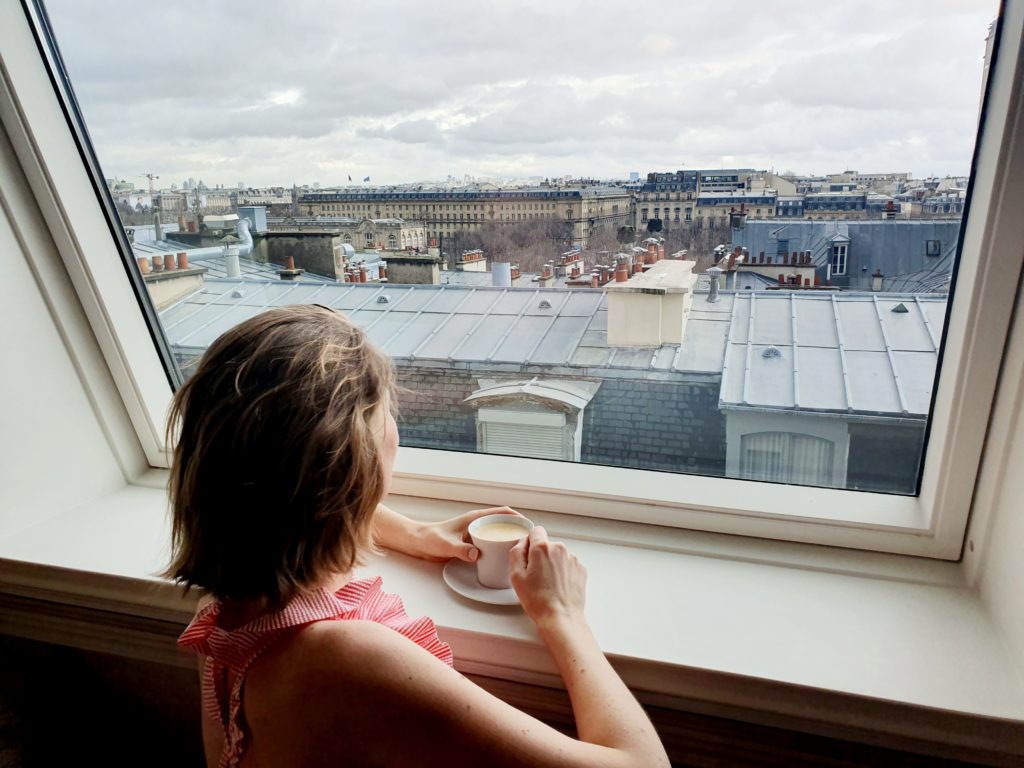 And then I was ready to go…
Downstairs I found the spa…a real cocoon..probably one of the most pleasant spas in Paris..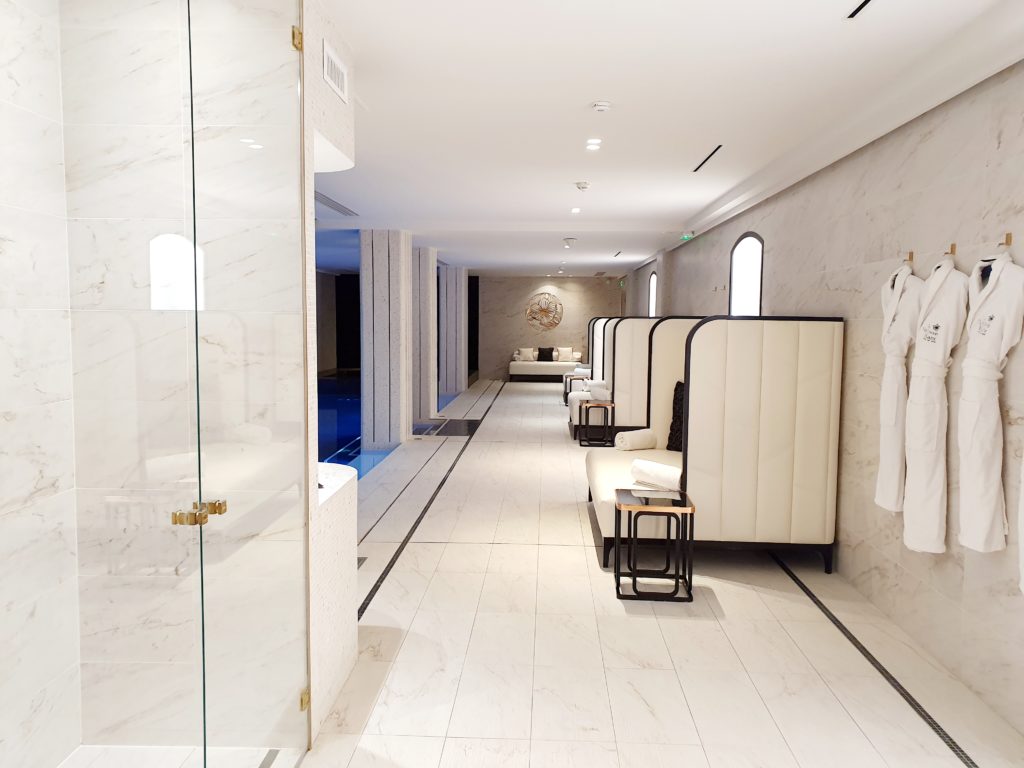 The pool area was beautifully decorated and the atmosphere relaxing and nice.. the perfect place to go after a busy day exploring Paris…
I found a big white chair to lay my things on…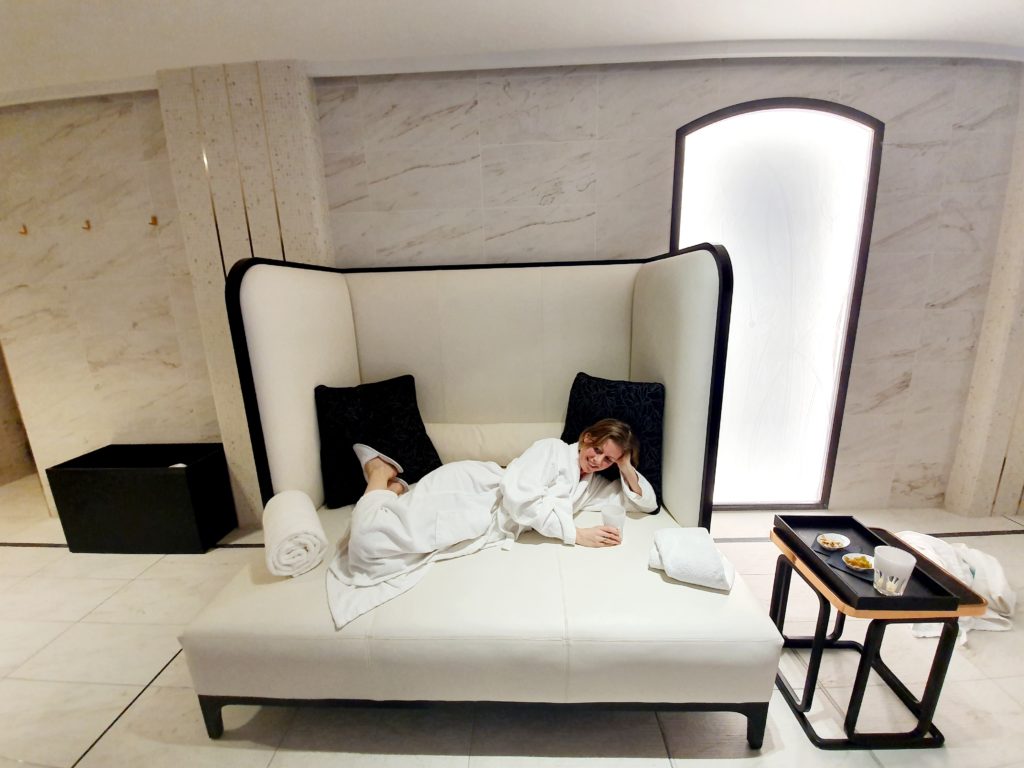 …and only a few steps from it I could dive into the cool water in the beautiful long swimming pool…ahhh it was like paradise…just like the jacuzzi..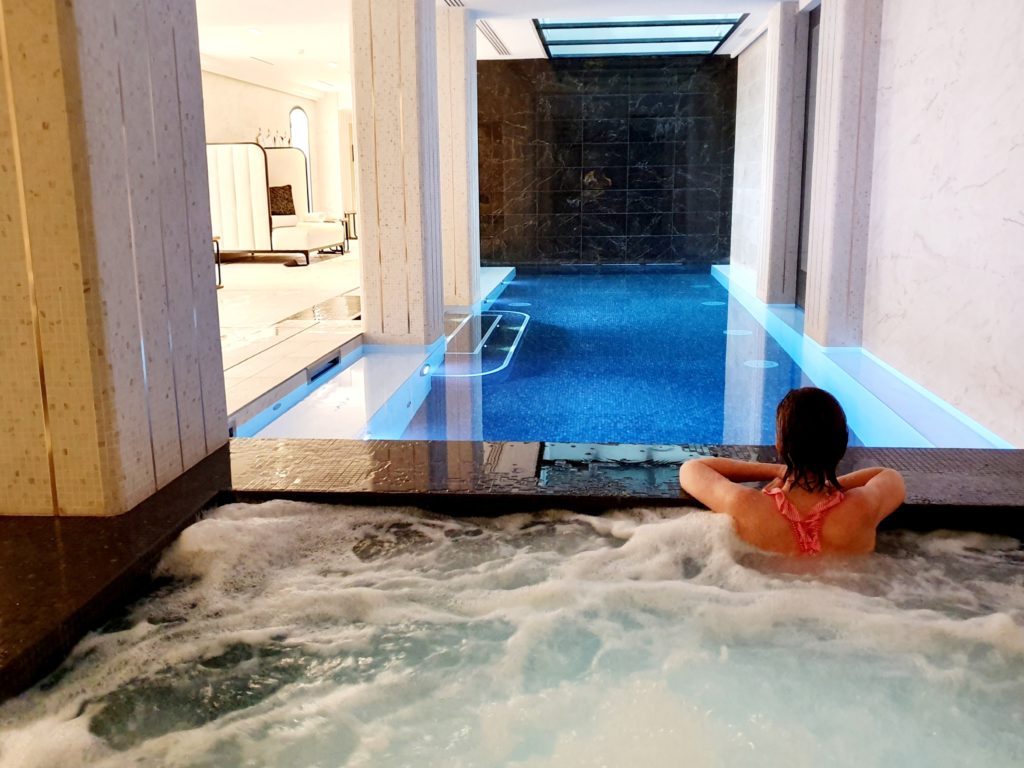 Not to forget about the steam room where I breathed in the fresh mint and completely forgot about time and place…the stars in the roof guided my thoughts and took me on a journey…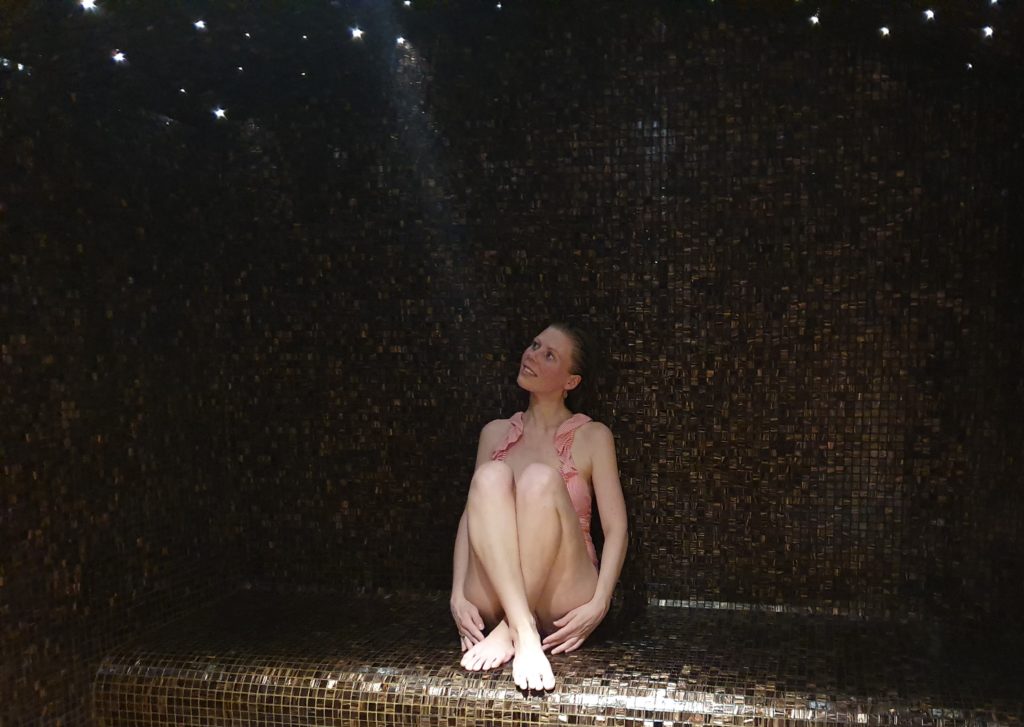 I continued into the sauna…it was perfect.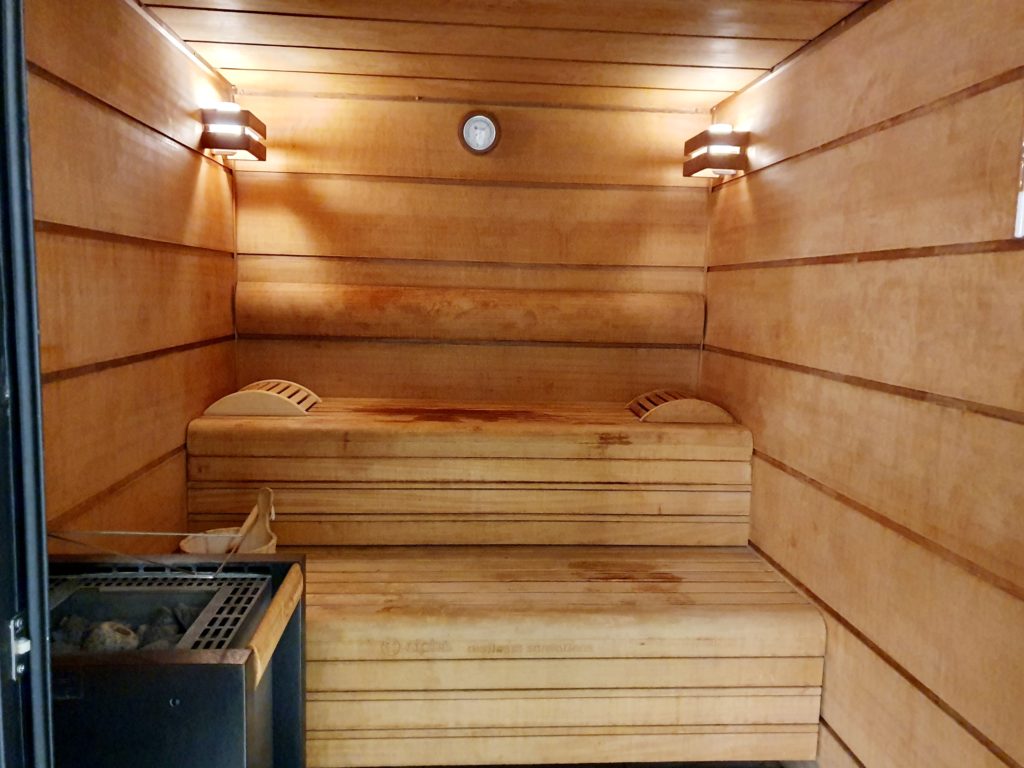 There was everything I needed… even the possibility to get a tailor-made treatment if I would like to.
I could seriously spend all afternoon here.
In the evening I went downstairs to dine at their restaurant Cléo; one of my new favorite restaurants in the 7th!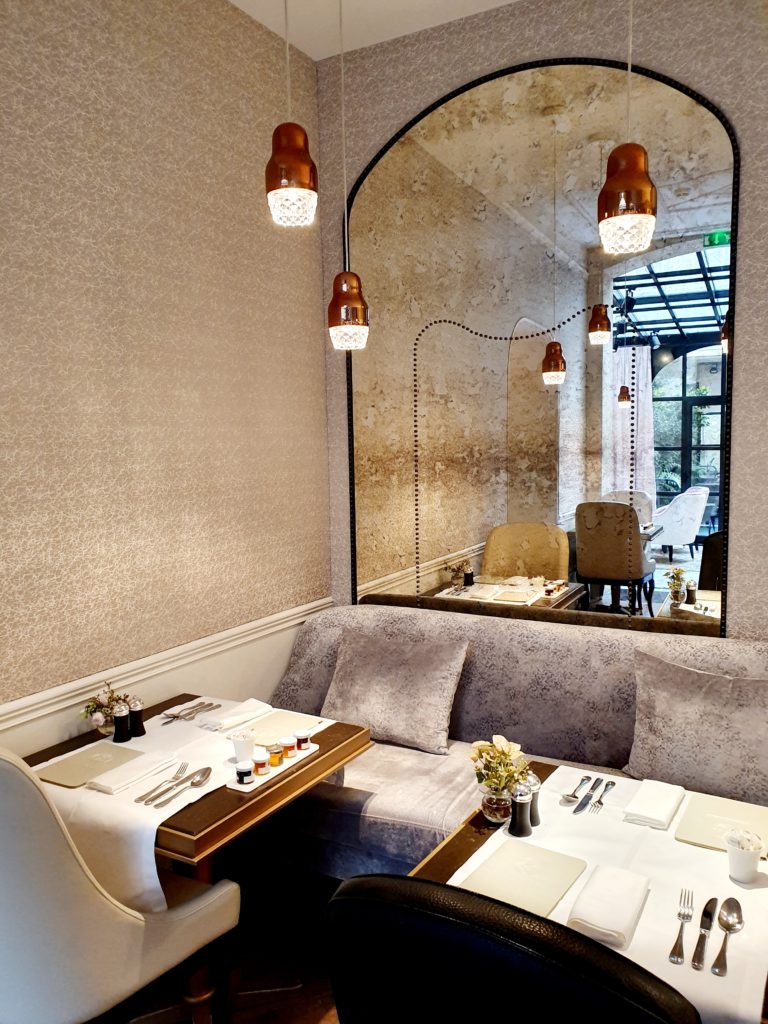 The restaurant was warm, nice and elegant. Exactly as I like it…and the Chef Bruno Aubin offered a tasty and gourmet cuisine, made exclusively from carefully selected products.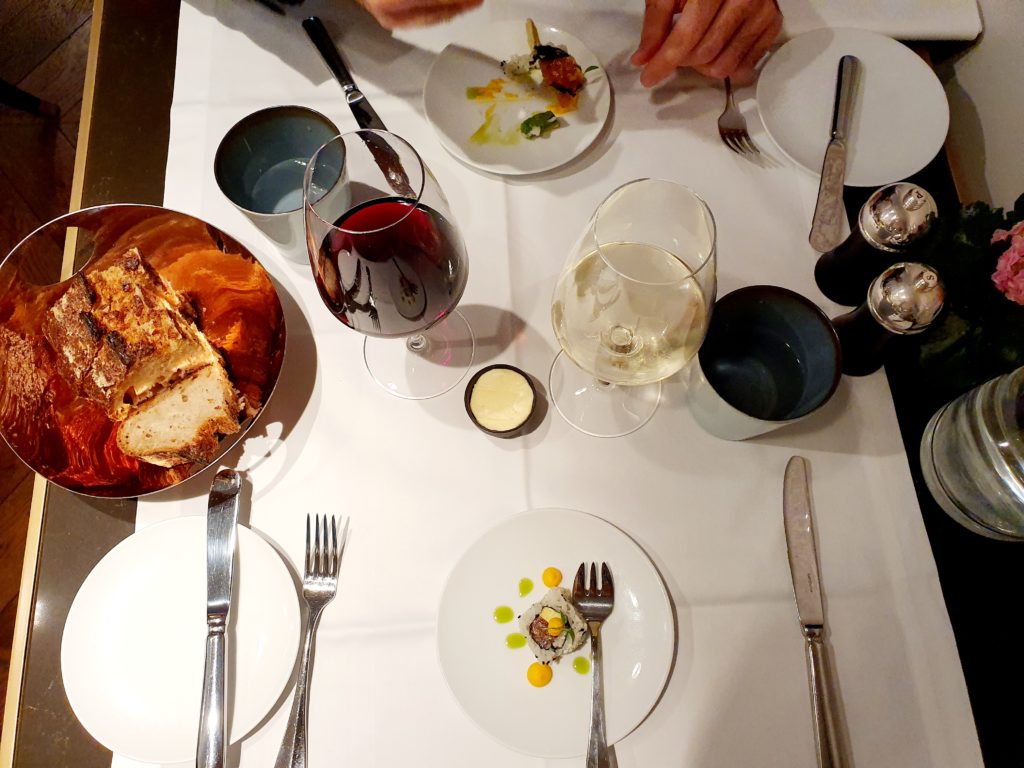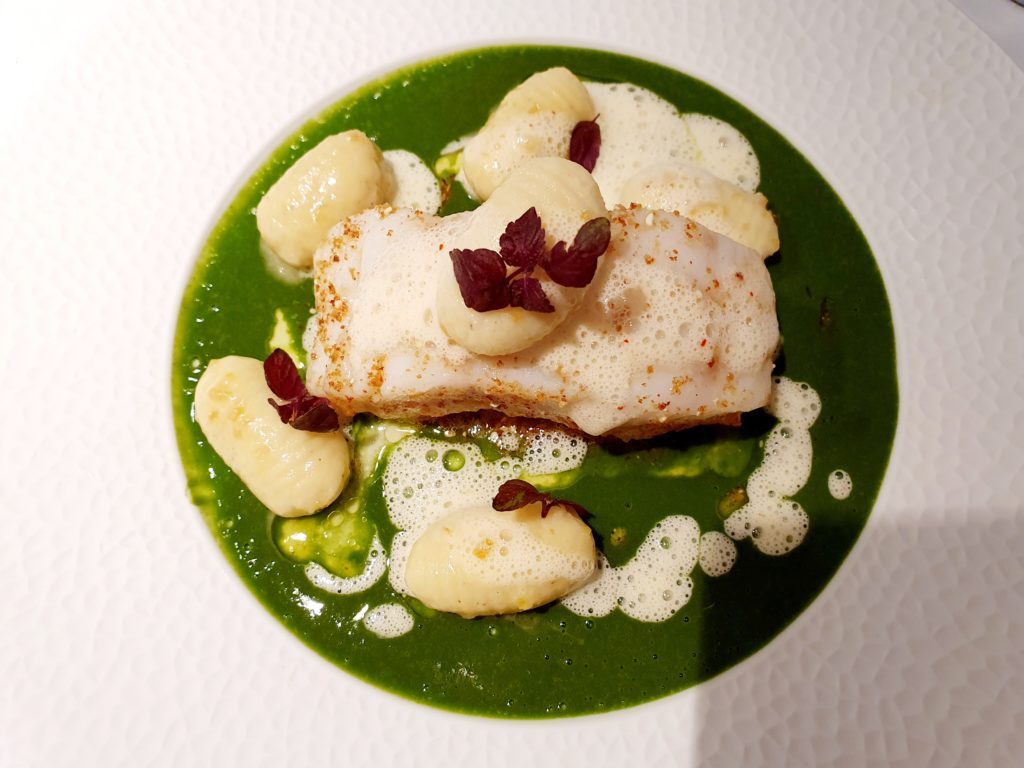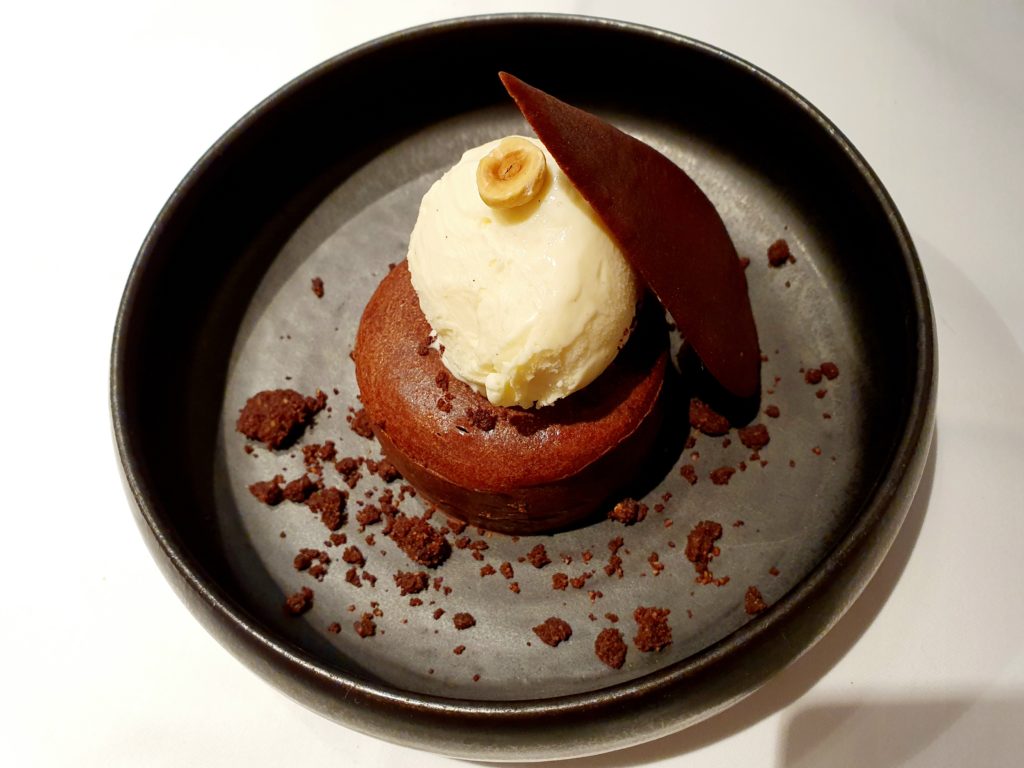 After an amazing time…I went back upstairs to enjoy the outstandig view and a glass of Champagne…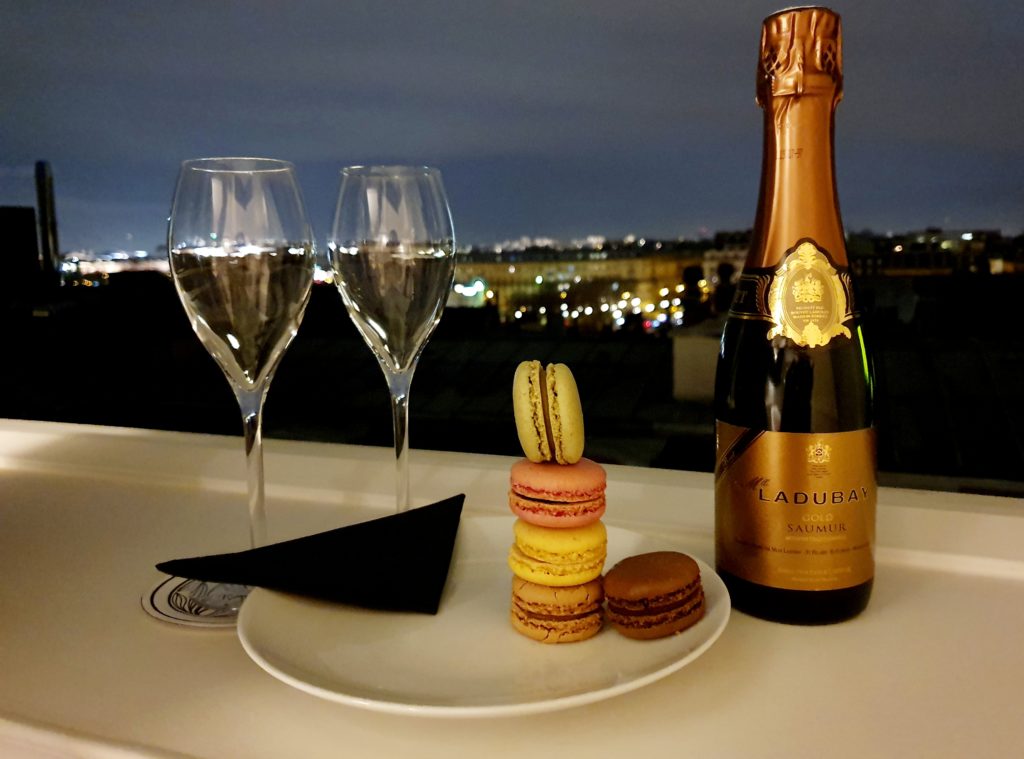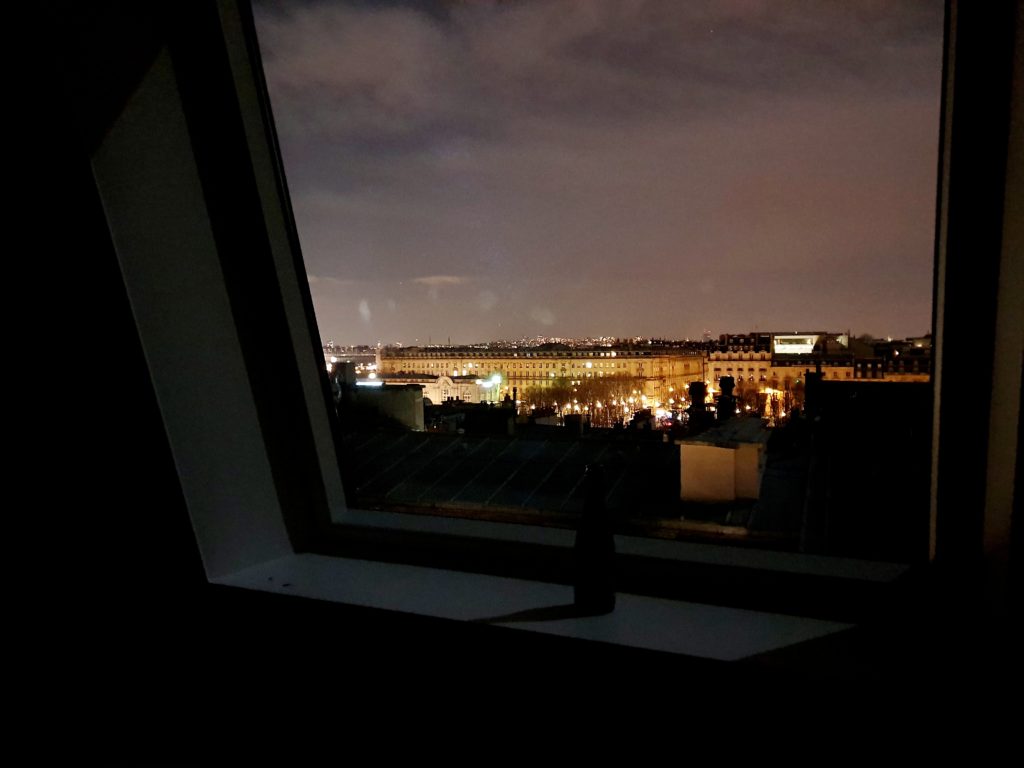 Next morning, after having slept like a queen…I started the day with 20 minutes running in the fitness center downstairs…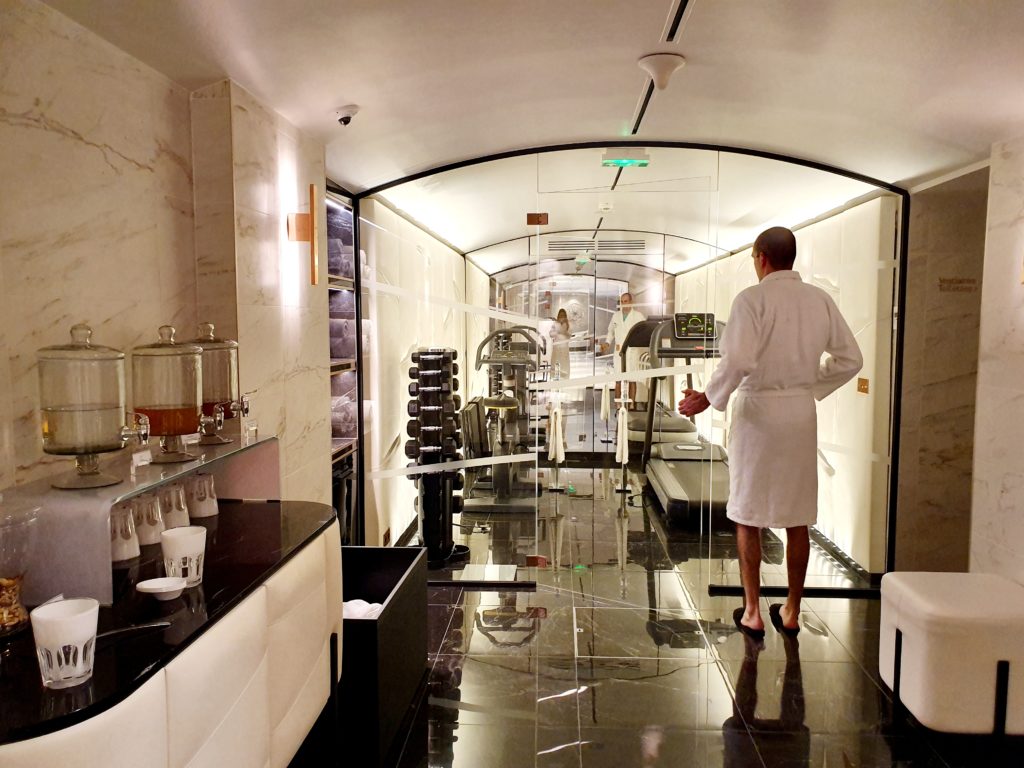 ..and then a quick little tour back into the spa before breakfast..
There is nothing better than breakfast at 5 starred hotels…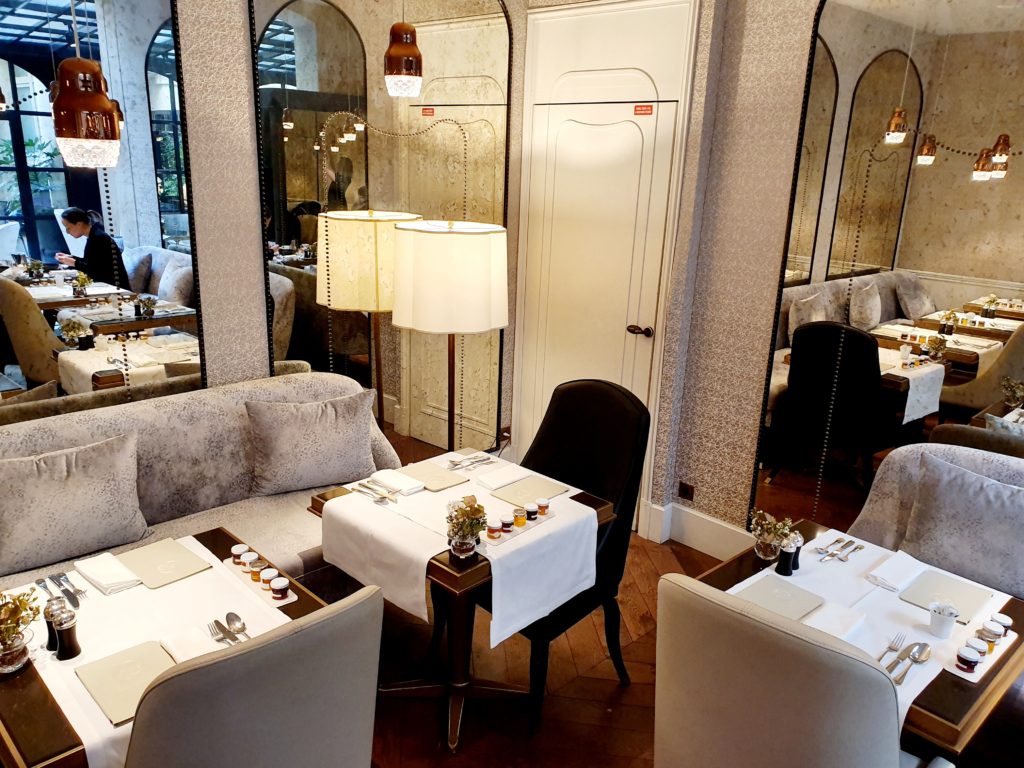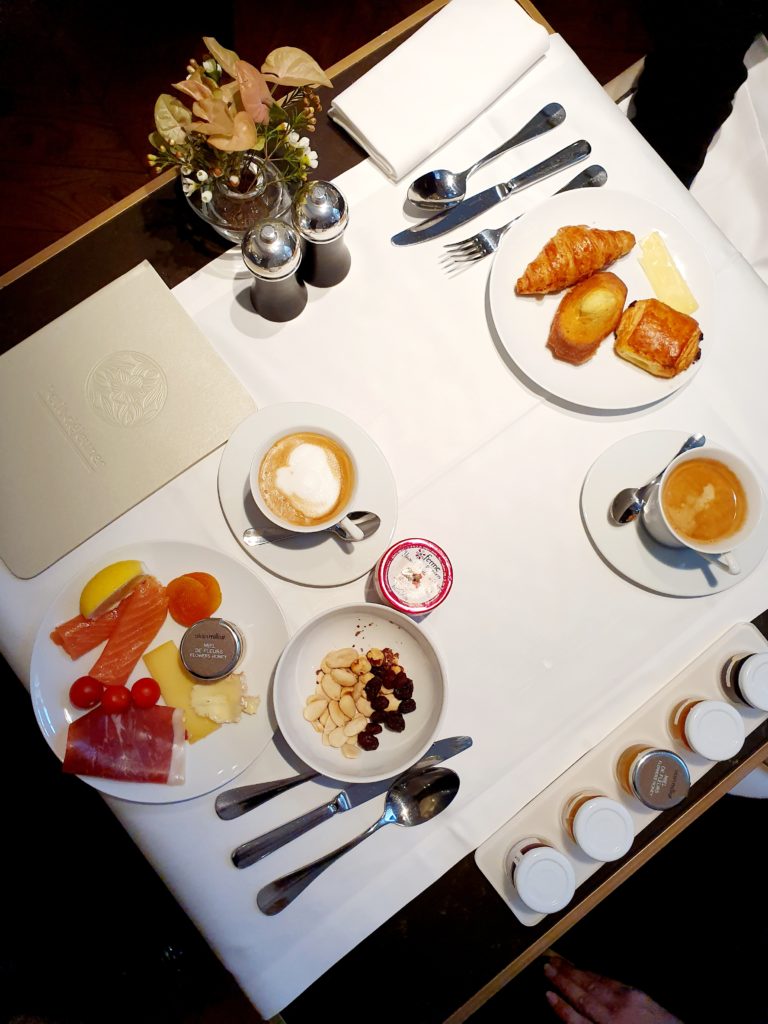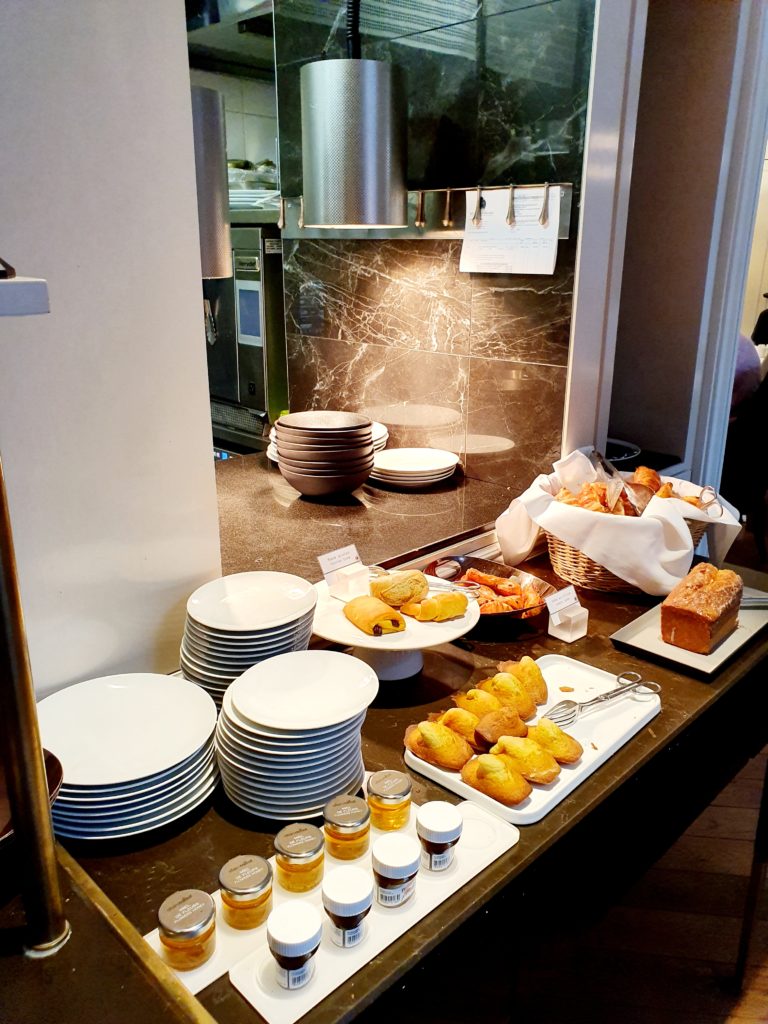 ..this one contained everything I would possibly dream of: salmon, dried ham, yoghourt, pancakes with sirop, fresh juice, excellent coffee and you name it…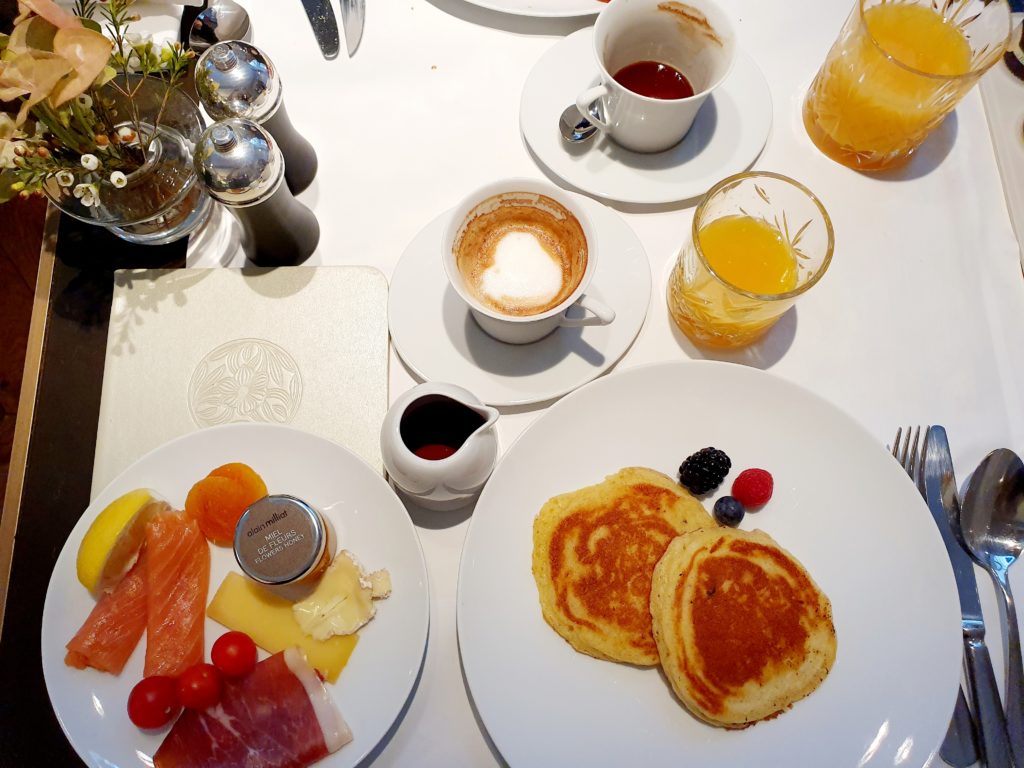 And I could quietly enjoy it in these very pieceful and relaxing surroundings…
I strongly recommend that you try Le Narcisse Blanc Hotel***** & Spa
..it's the perfect place to stay with your love or your mom (why not?) while you're in Paris.