Stéréo wine bar – young and funky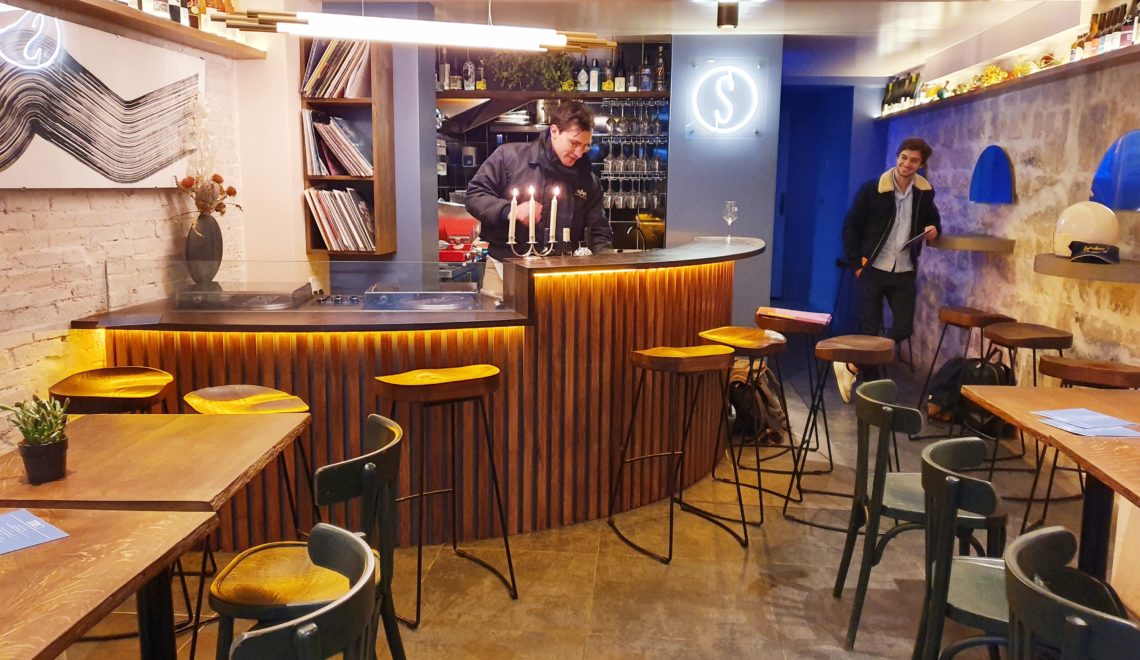 I just discovered a new wine bar in Paris: Stéréo…this is where the youngsters hang out before they move on to the Parisian dancefloors. A small and smart place situated in the 9th arrondissement. At Stéréo you can enjoy a great glass of nature wine at an honest price…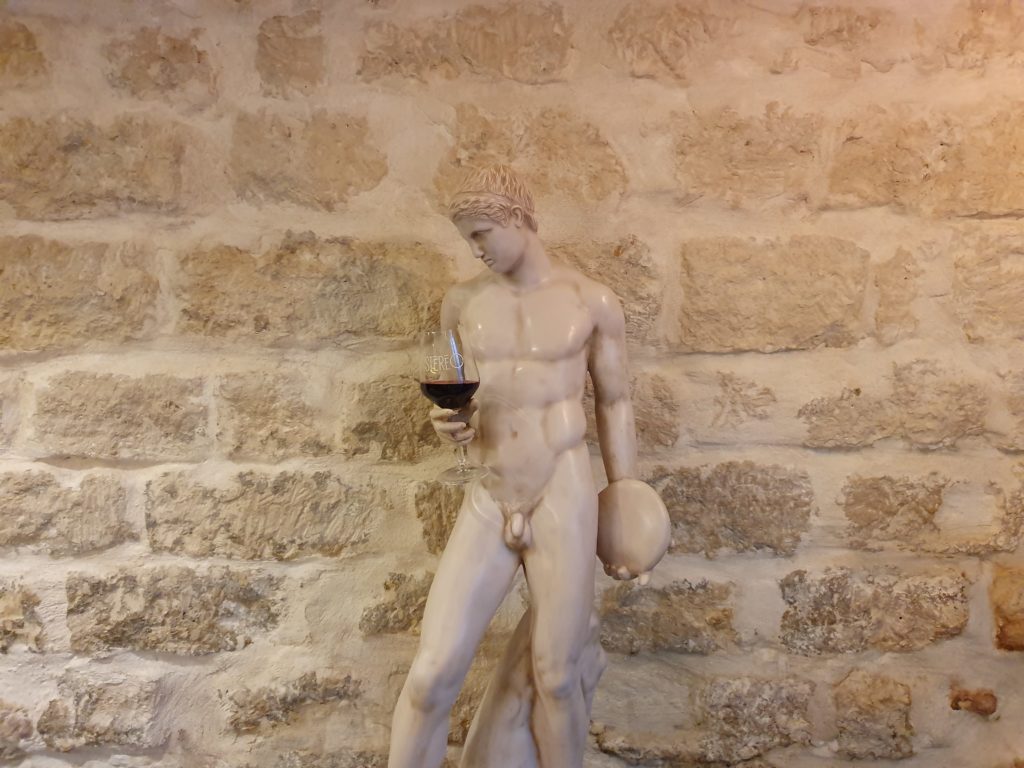 The ambiance is cozy and the music funky.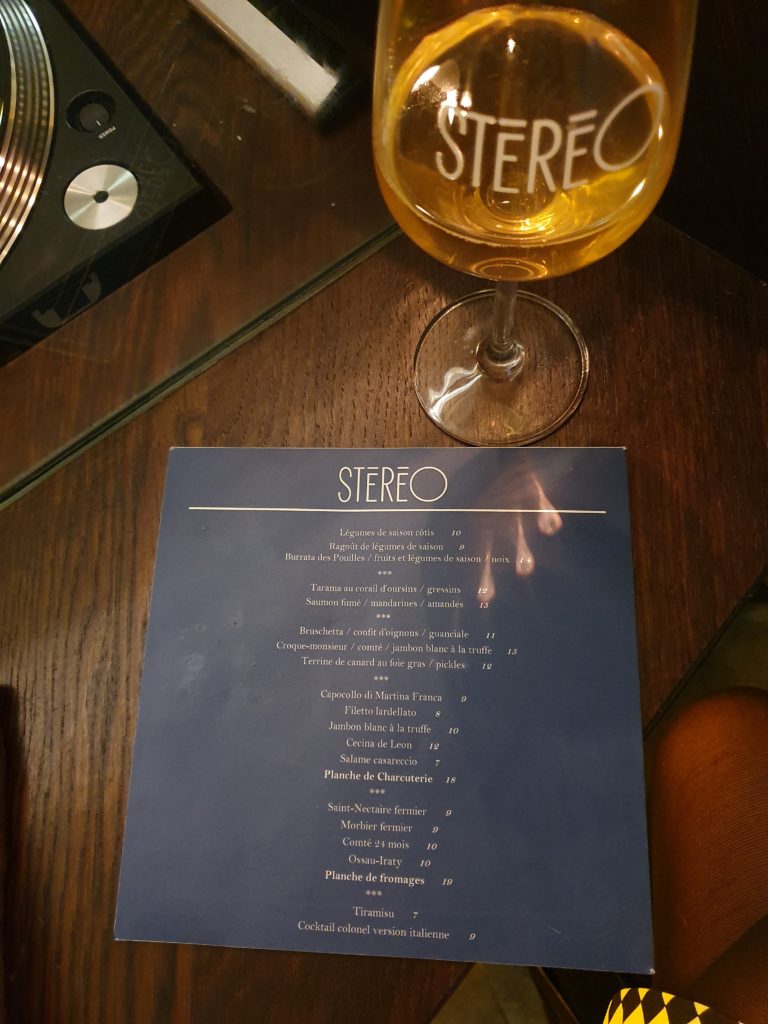 The owners; Alexandre Bortenlänger and Louis Bruneteau pursued their dreams and opened their bar recently…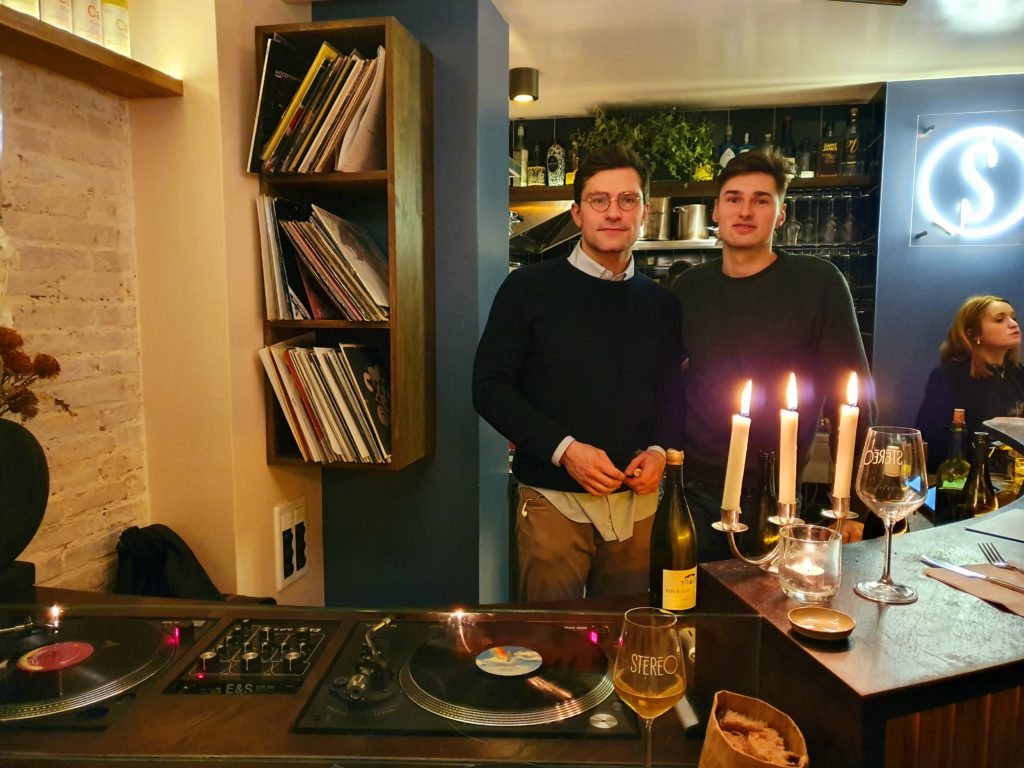 I could tell from the crowd that it's already a great succes… not long time after they had opened the doors people were arriving…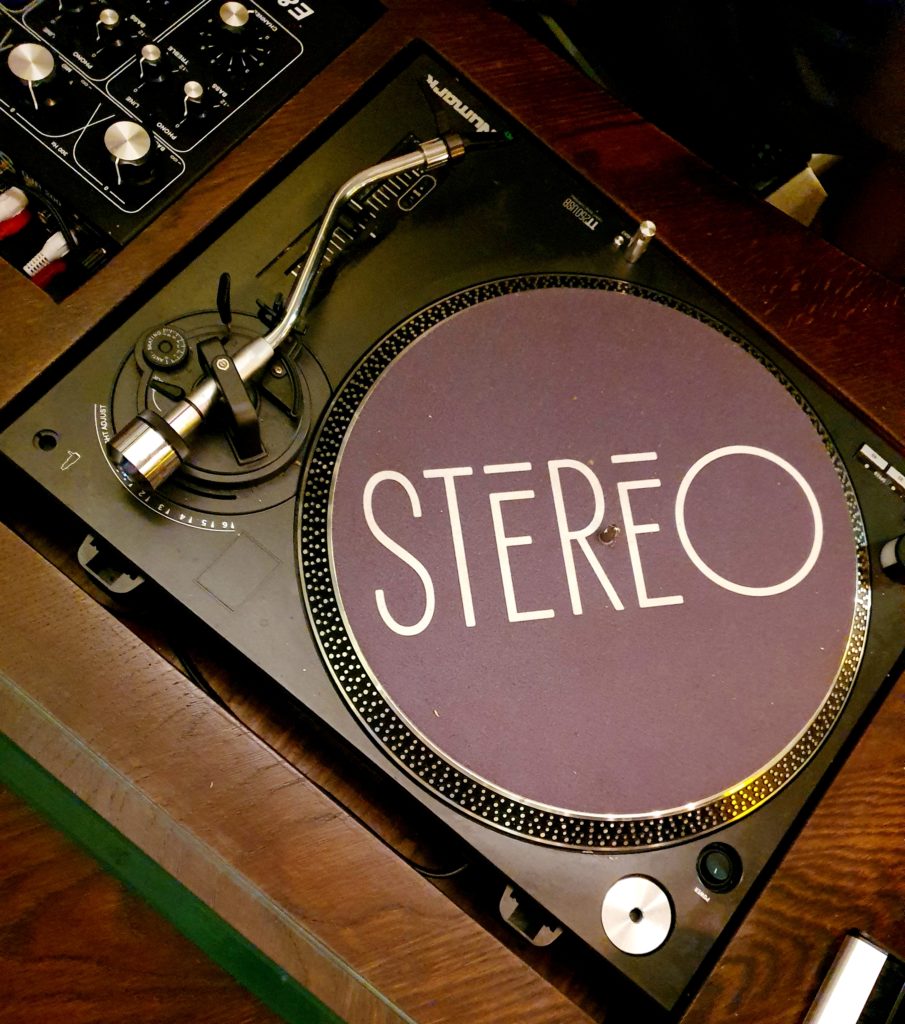 Their menu card is simple but great.
I tried their salmon with grapefruit, which was absolutely delicious and fresh.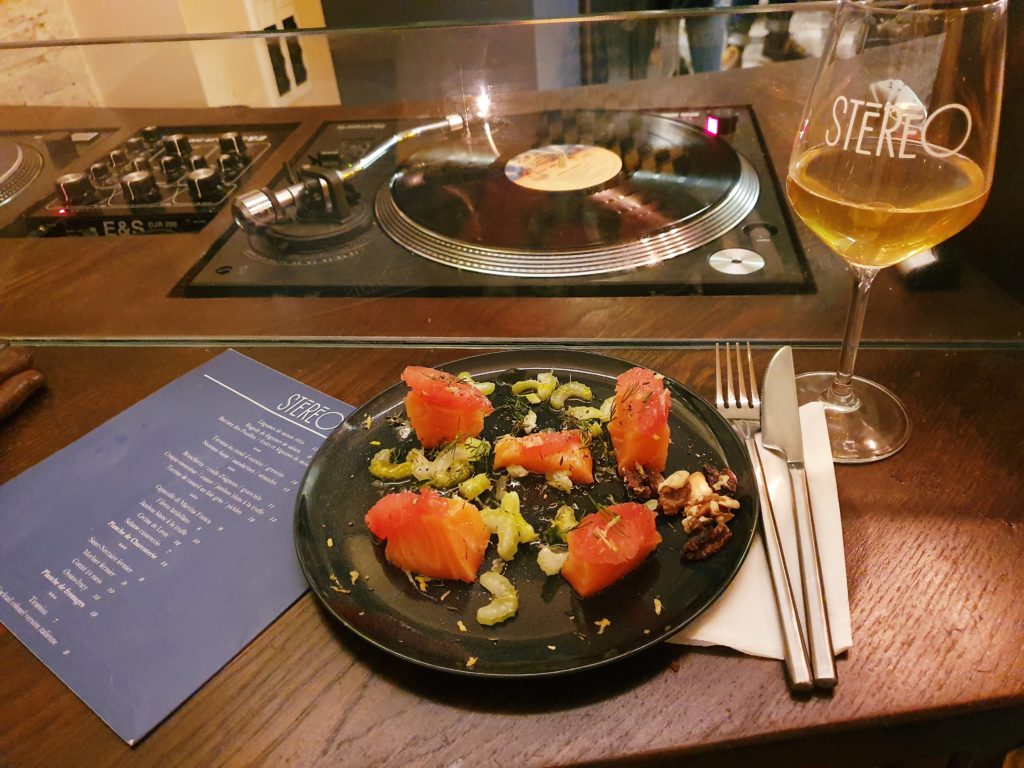 Served with nice bread and greek olive oil. Excellent.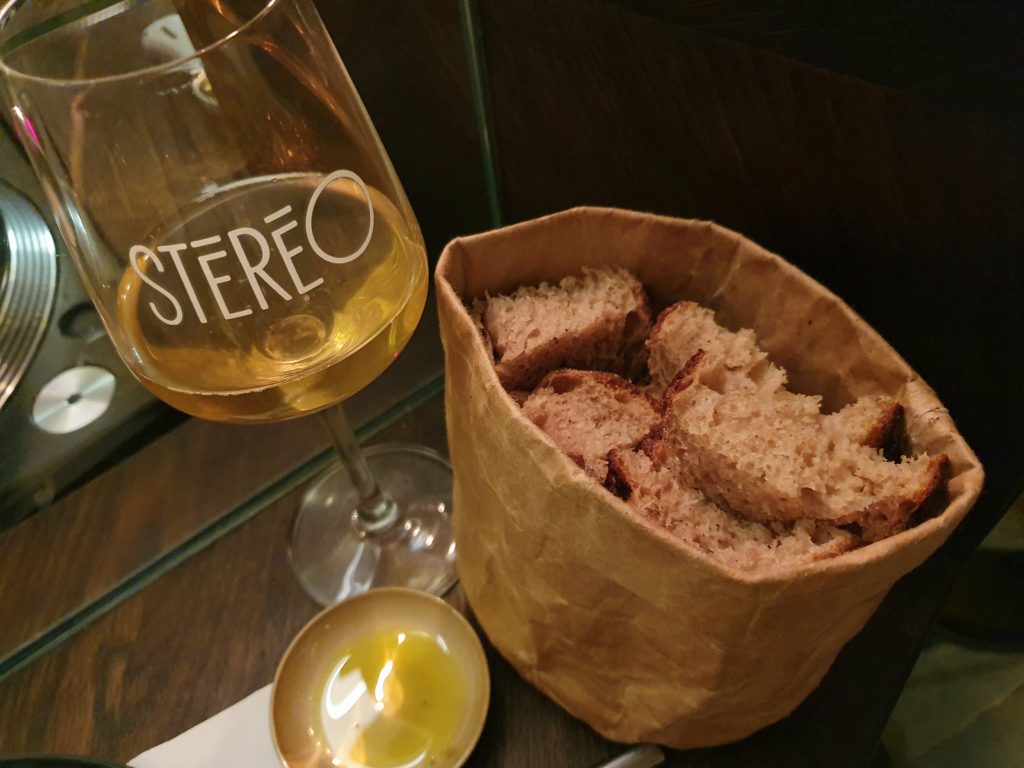 This is not a place where I would go for a romantic dinner, but rather a place where I would gather my friends for a drink. This bar is full of life.