A fabulous 1-star Michelin restaurant – Le Chiberta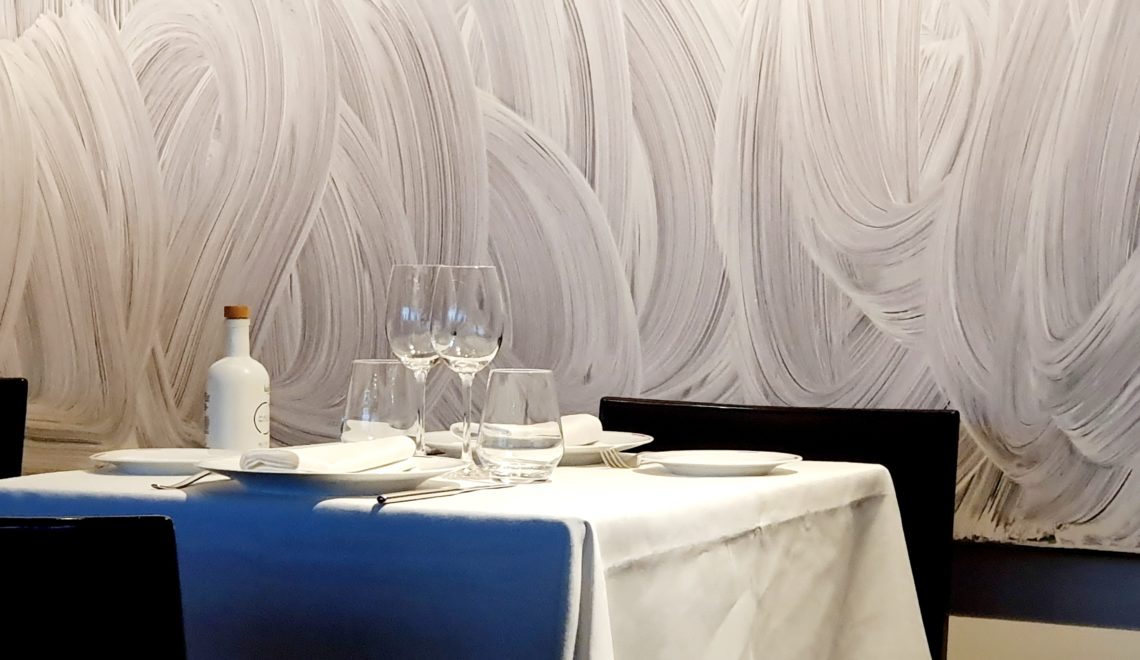 Only a few meters away from the Champs Élysées in Paris you'll find a fabulous 1-star Michelin restaurant: Le Chiberta. A restaurant that is led by Thierry Belin and Stéphane Laruelle…with an exceptionnel menu card that has been created in collaboration with Guy Savoy. Discover it with me here.
From the moment I opened the door and met Thierry I knew that this was going to be an extraordinary gastronomic experience..
An unforgettable moment in quiet and stylish surroundings with a fabulous service.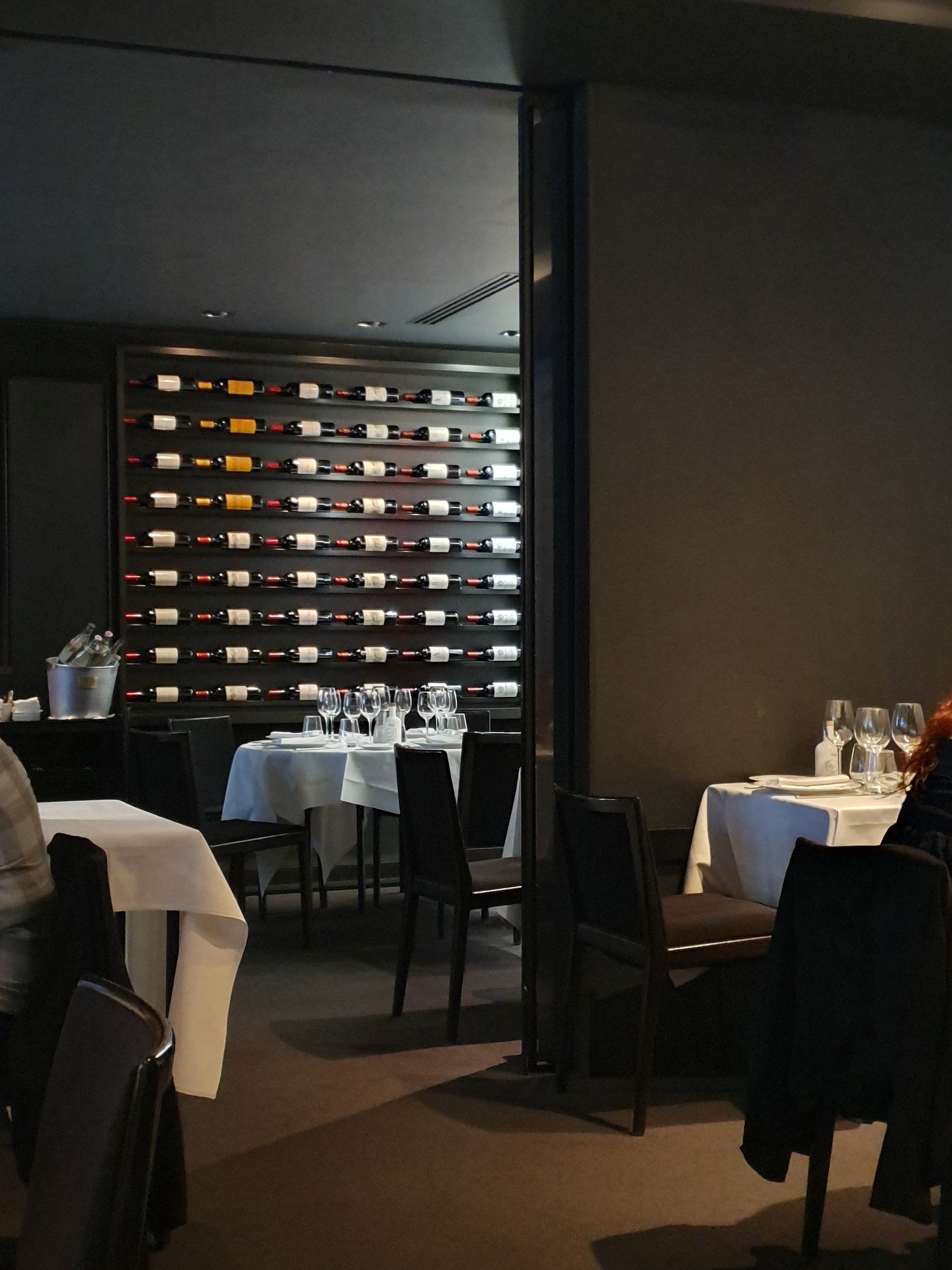 The beautiful and original wine presentation on the walls almost reminded me of an art gallery…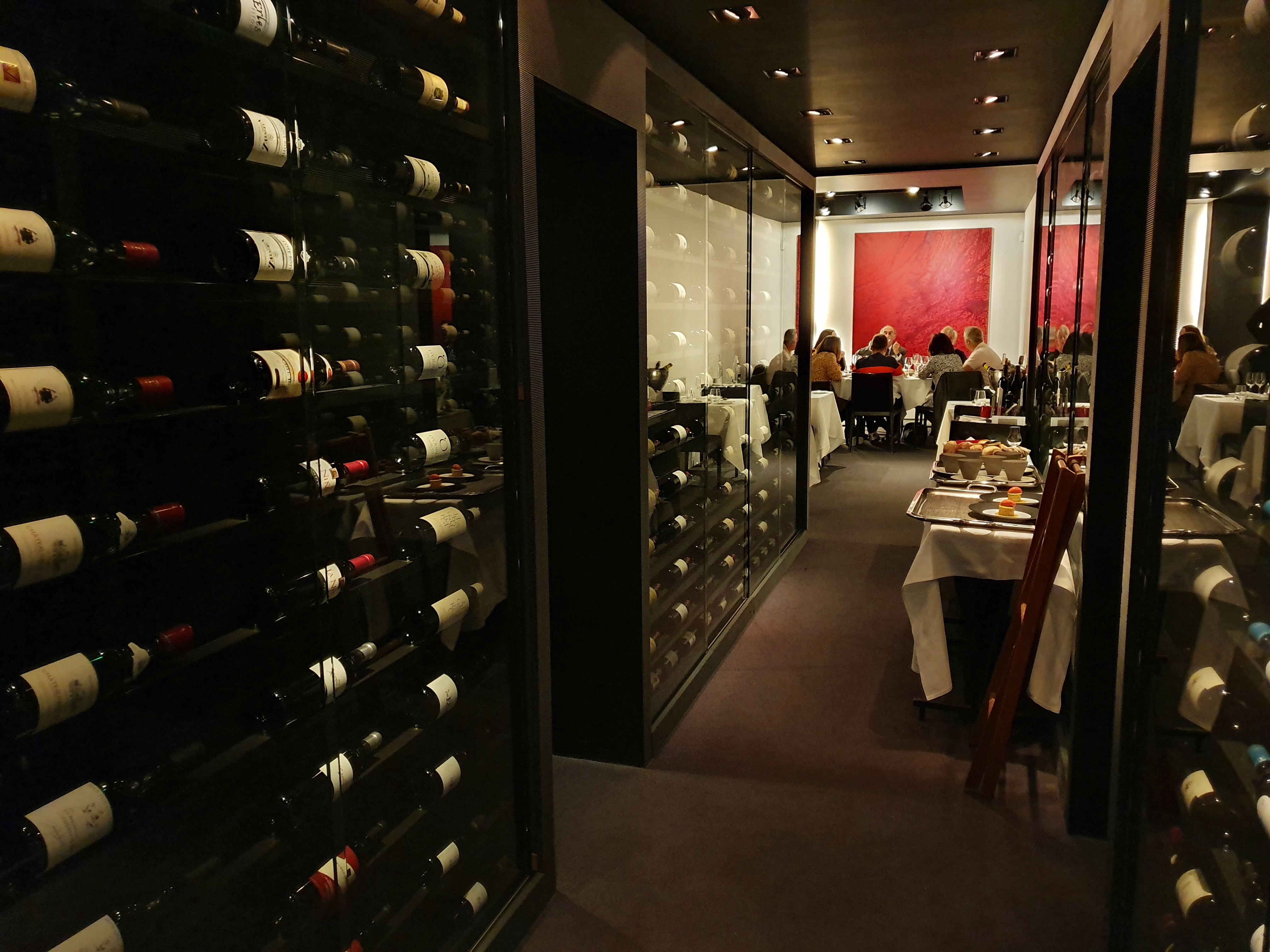 I opened the menu card and saw the tasting menu with wine pairing…a must try!
And while I was waiting I enjoyed an extraordinary glass of Champagne…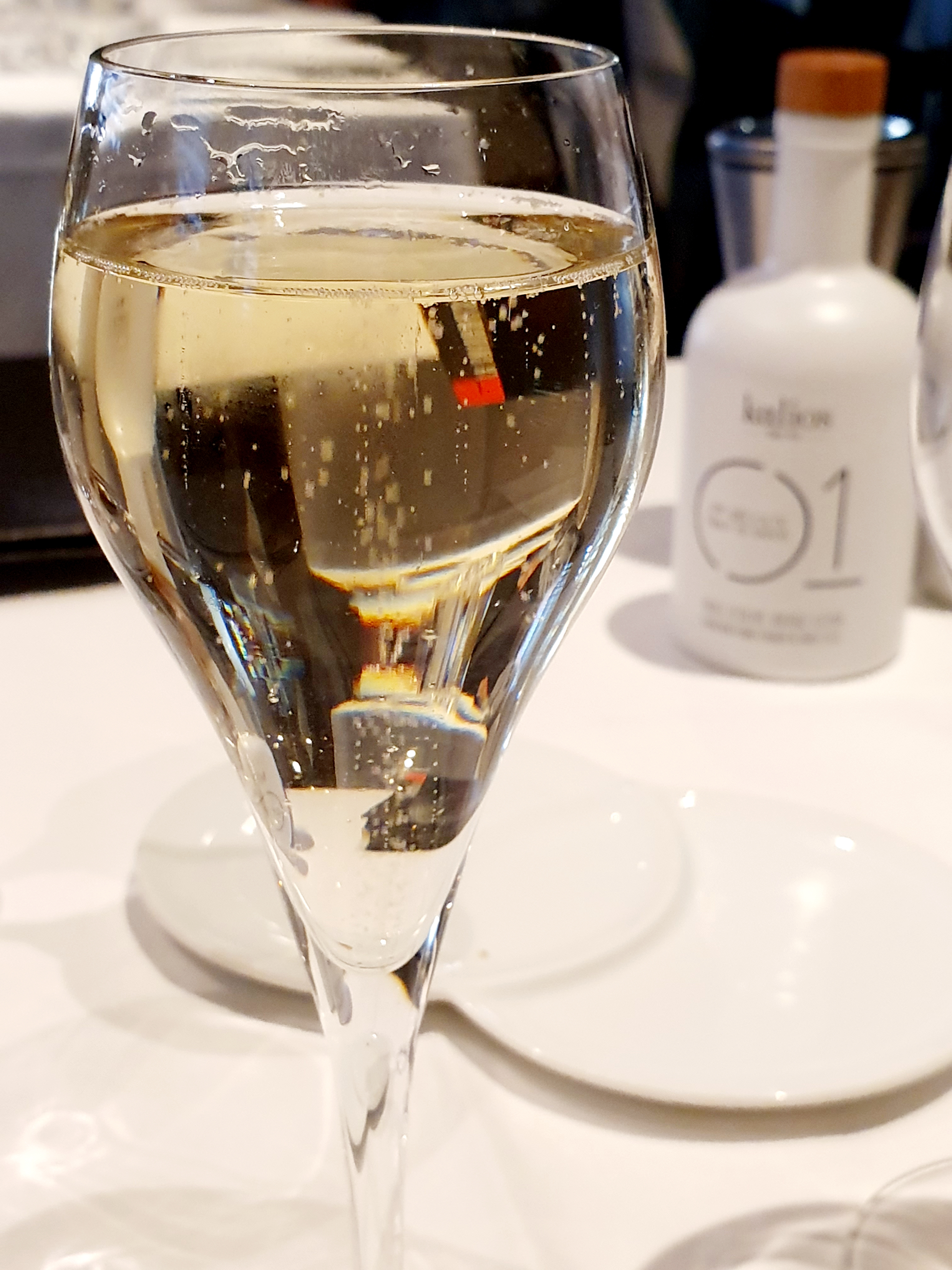 The first dish was an amuse bouche; a cold ″velouté" of asparagus, gouda cheese and paprika. Fantastic soft and creamy. It was almost like a cloud drifting by…light and effortless. It opened my appetite and left me longing for more…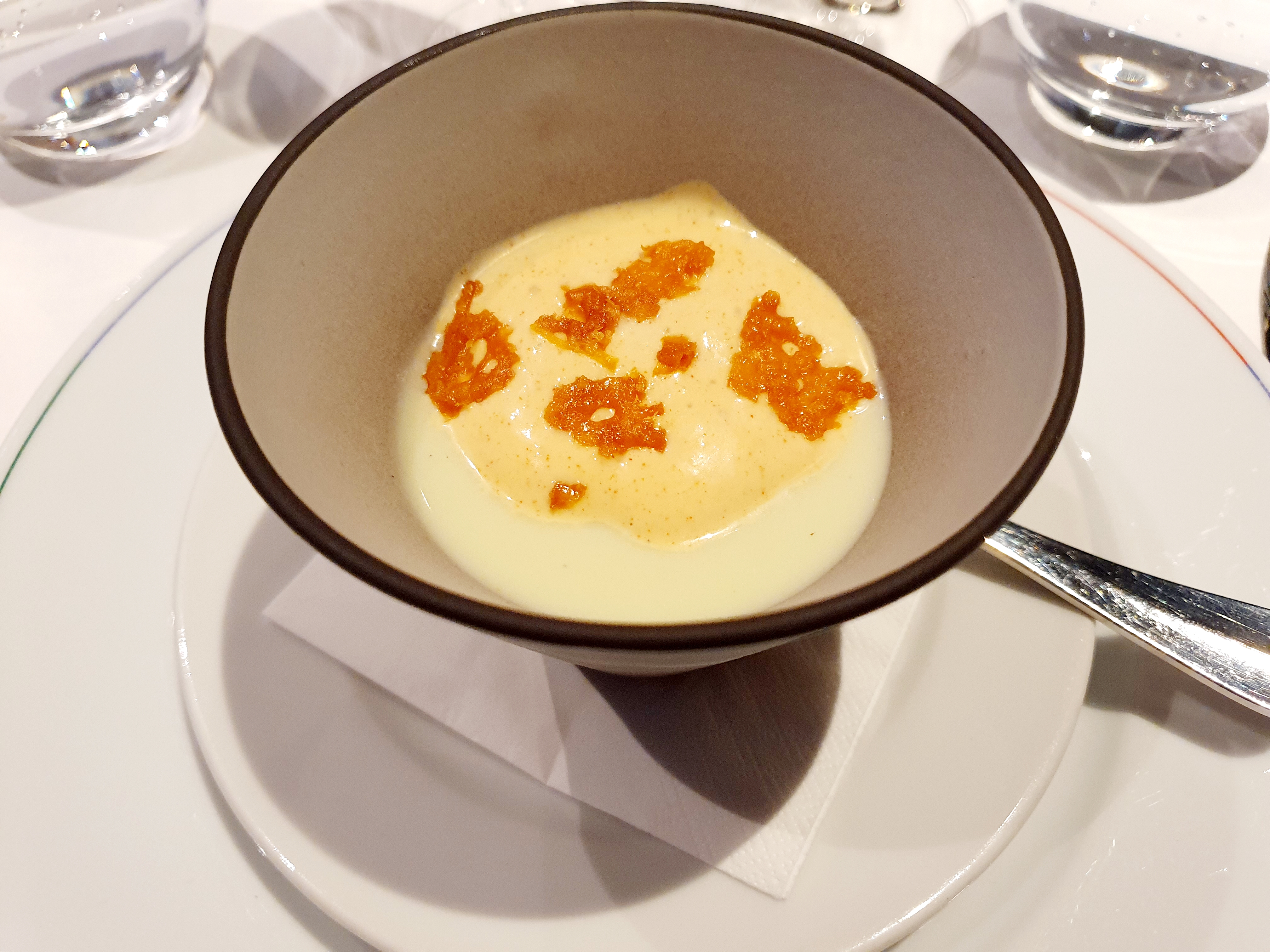 Then a starter came on the table; Marinated tuna with olive oil. Besides the beautiful presentation, the tuna, avocado and the little touch of citrus created a perfect harmony.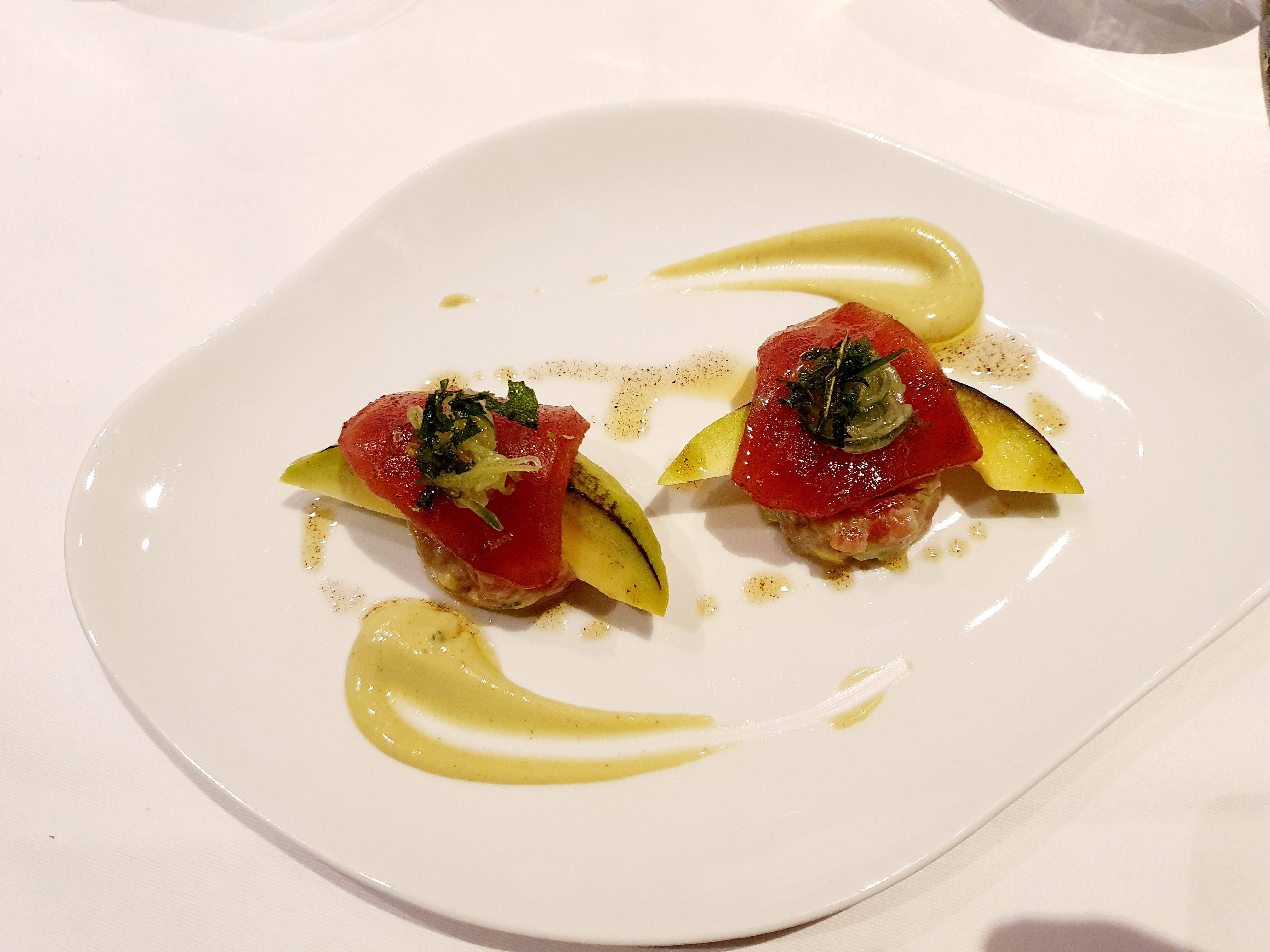 The accorded white wine; a Faune, Moulin de Gassac 2017, Vin de Pays d'Hérault was fresh and fruity. Perfect for the fish.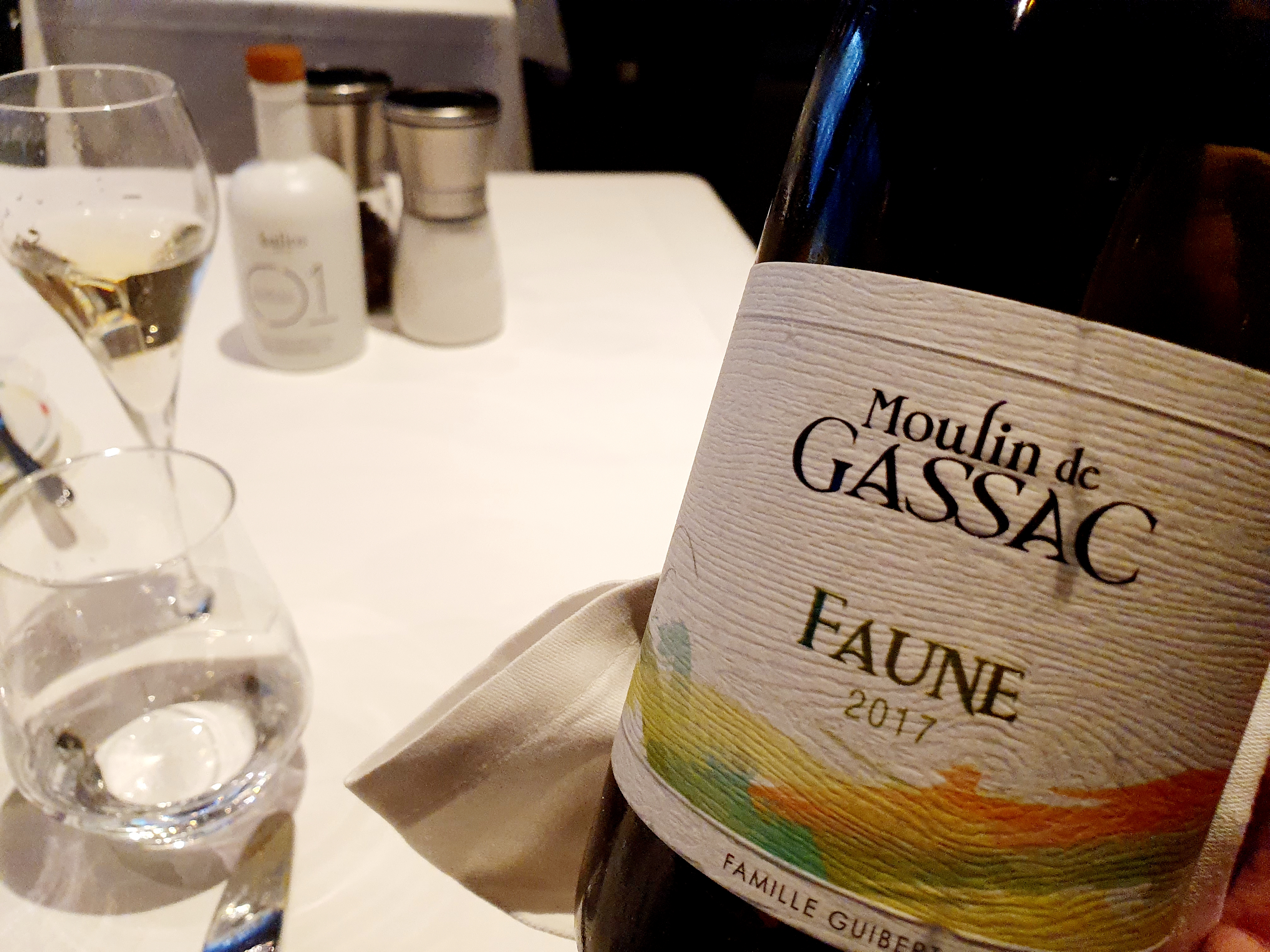 Then I got a pike-perch à la plancha, with morels, yellow wine and multicolored Swiss chards. Soooo good. Creamy and simply just fantastic.
The second white wine was a Mâcon- Bussières Les Clos 2016, Joseph Drouhin. Excellent as well.
Afterwards a French lamb was served: roasted saddle, preserved neck in an artichoke "poivrade" with pesto-basil and pine seeds. Once again a fabulous presentation. The dish reminded me of a forest and its beautiful wild nature..a dish with caracter…and yet super soft and surprising..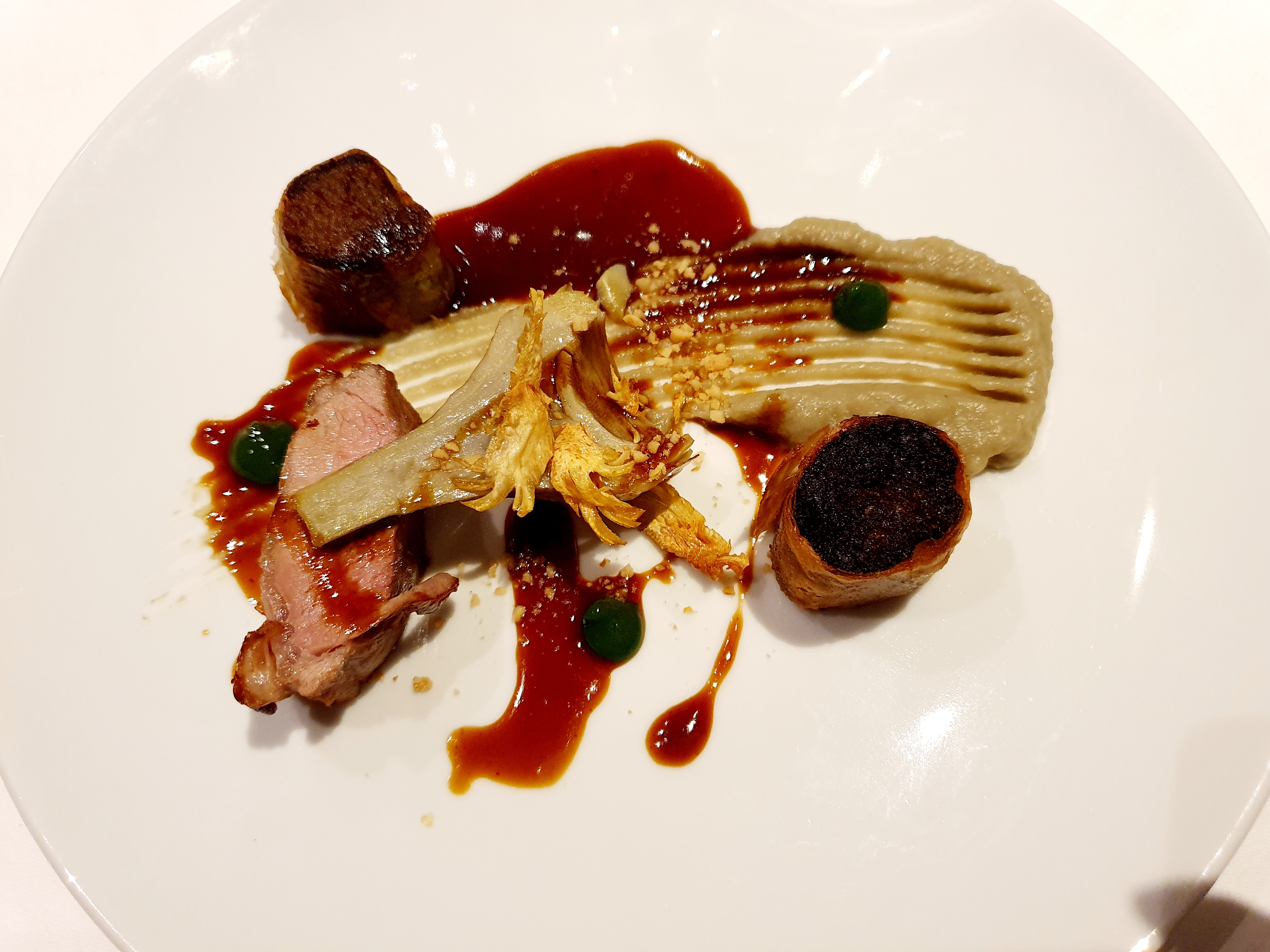 Excellent with the red wine: A Château Castera 2010, Médoc. A wine that one must have at home. It was soooo good.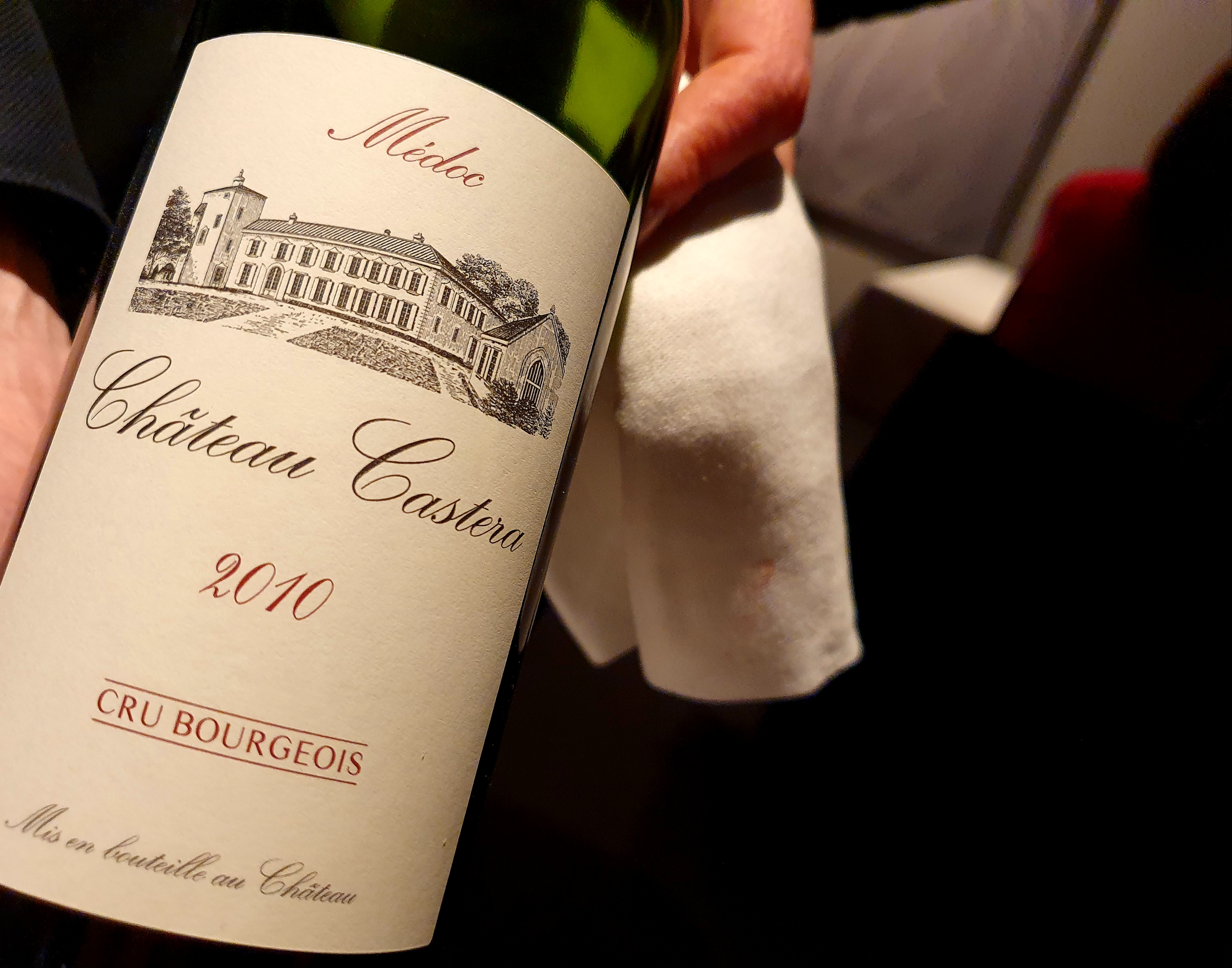 The 18 month's Comté cheese of cow milk..with blackberry jam and gingerbread was delicious and tasty.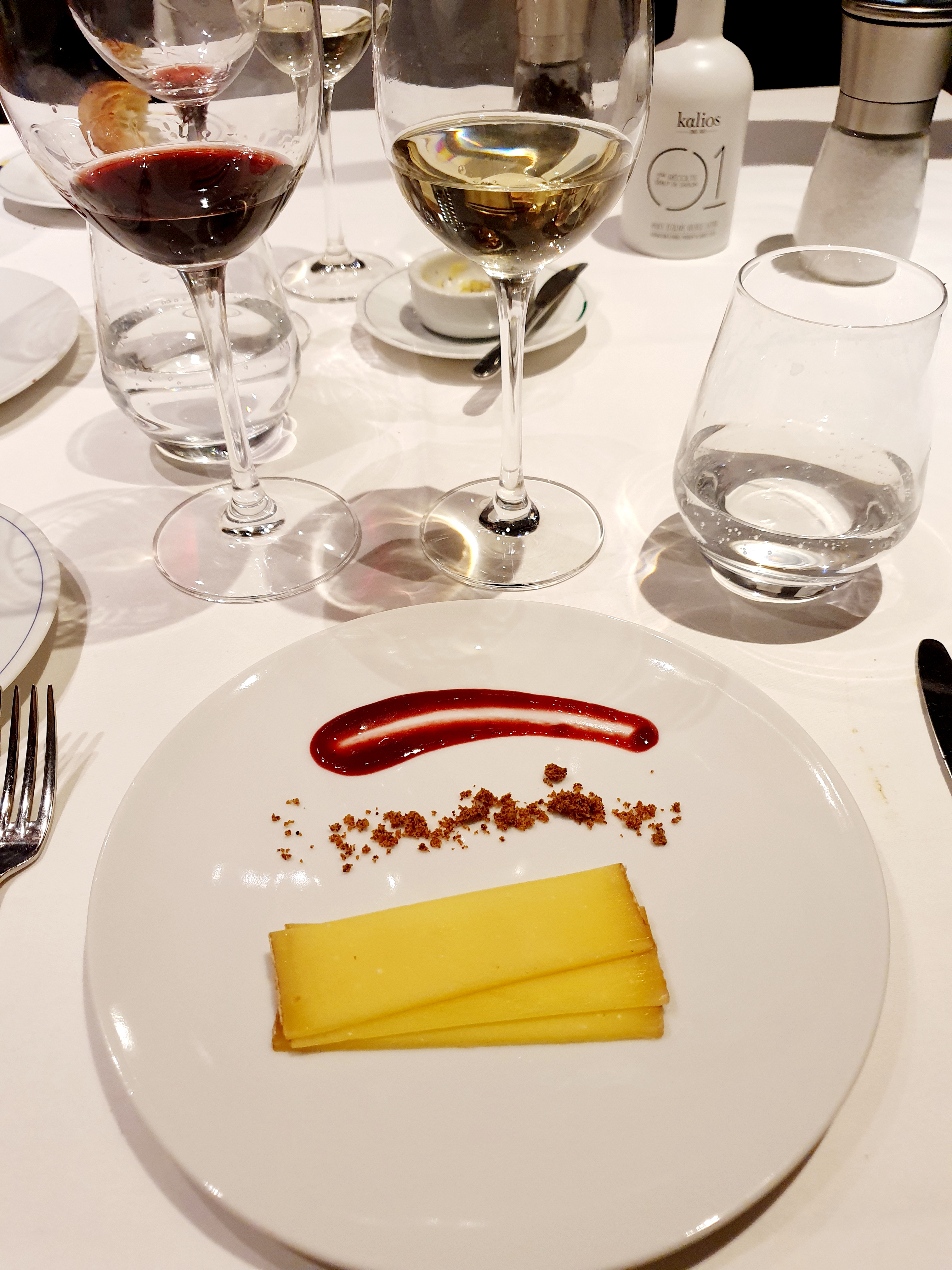 The same with the pre-sessert…a strawberry and pistache dessert. Very original and absolutely fantastic!! Fresh and sweet…
Finally I had a tonka chocolate dessert with english cream. Crusty and extremly good.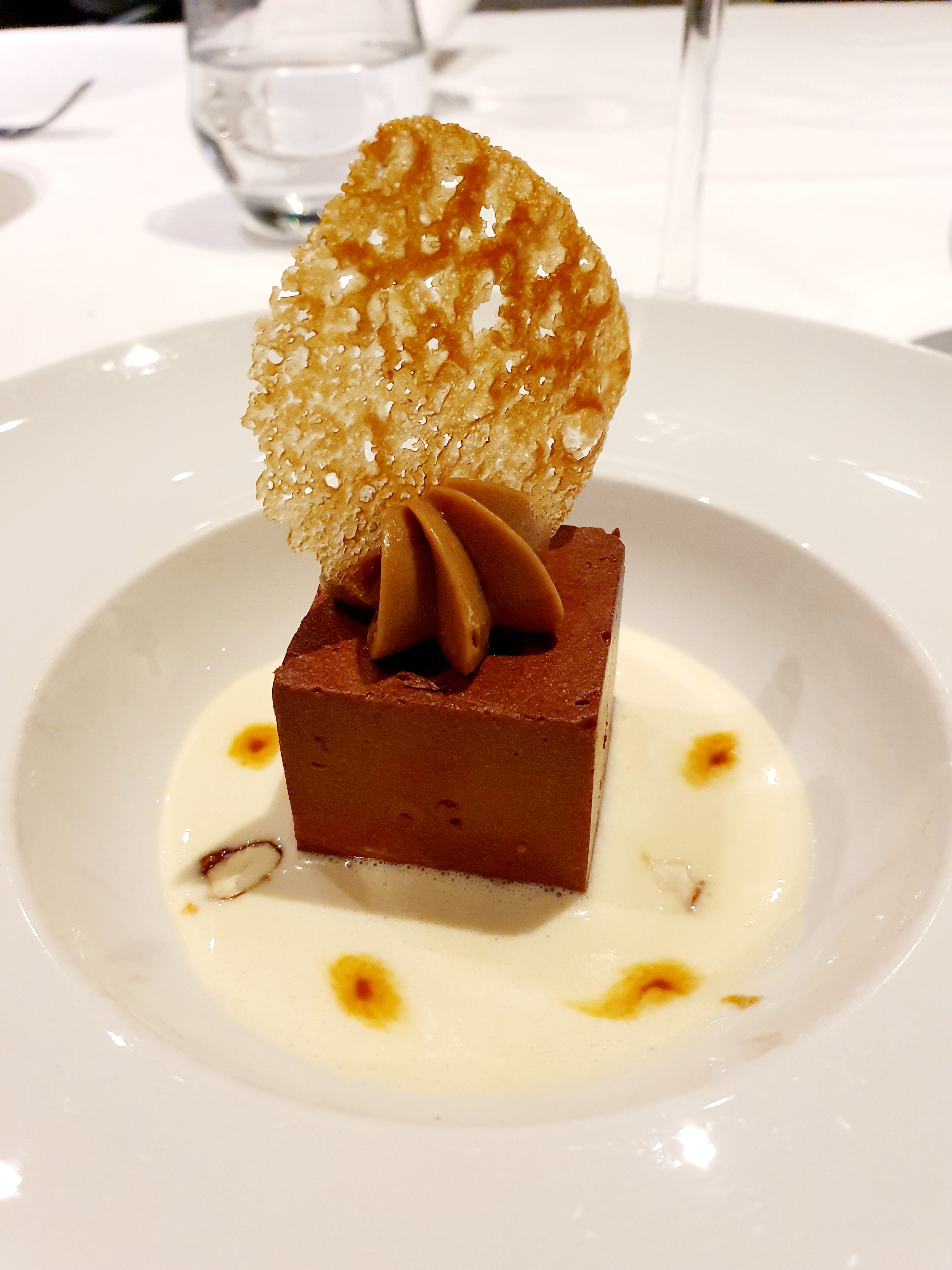 Le Chiberta is a restaurant that I can't wait to come back to!! They definitely deserve their Michelin star.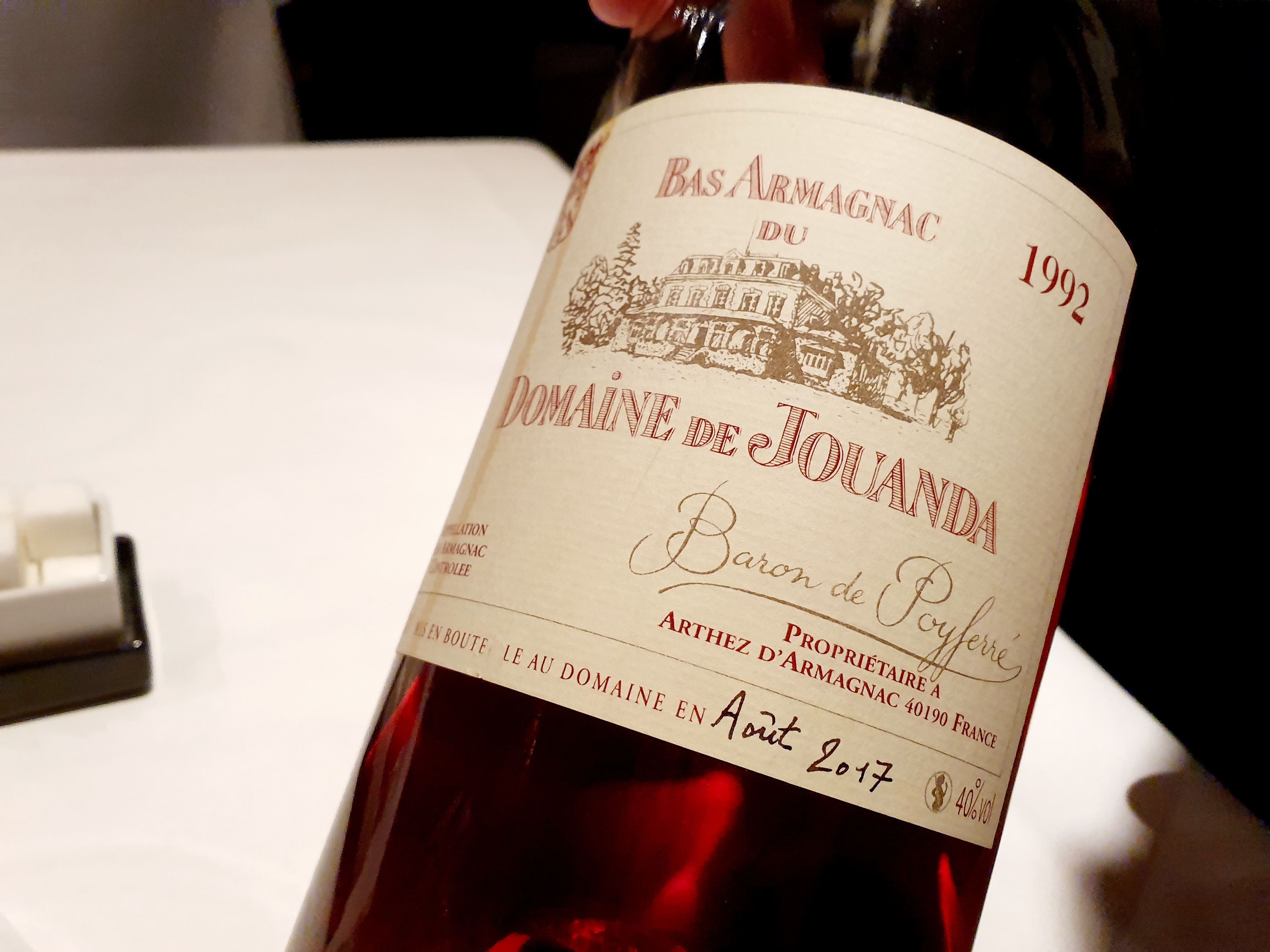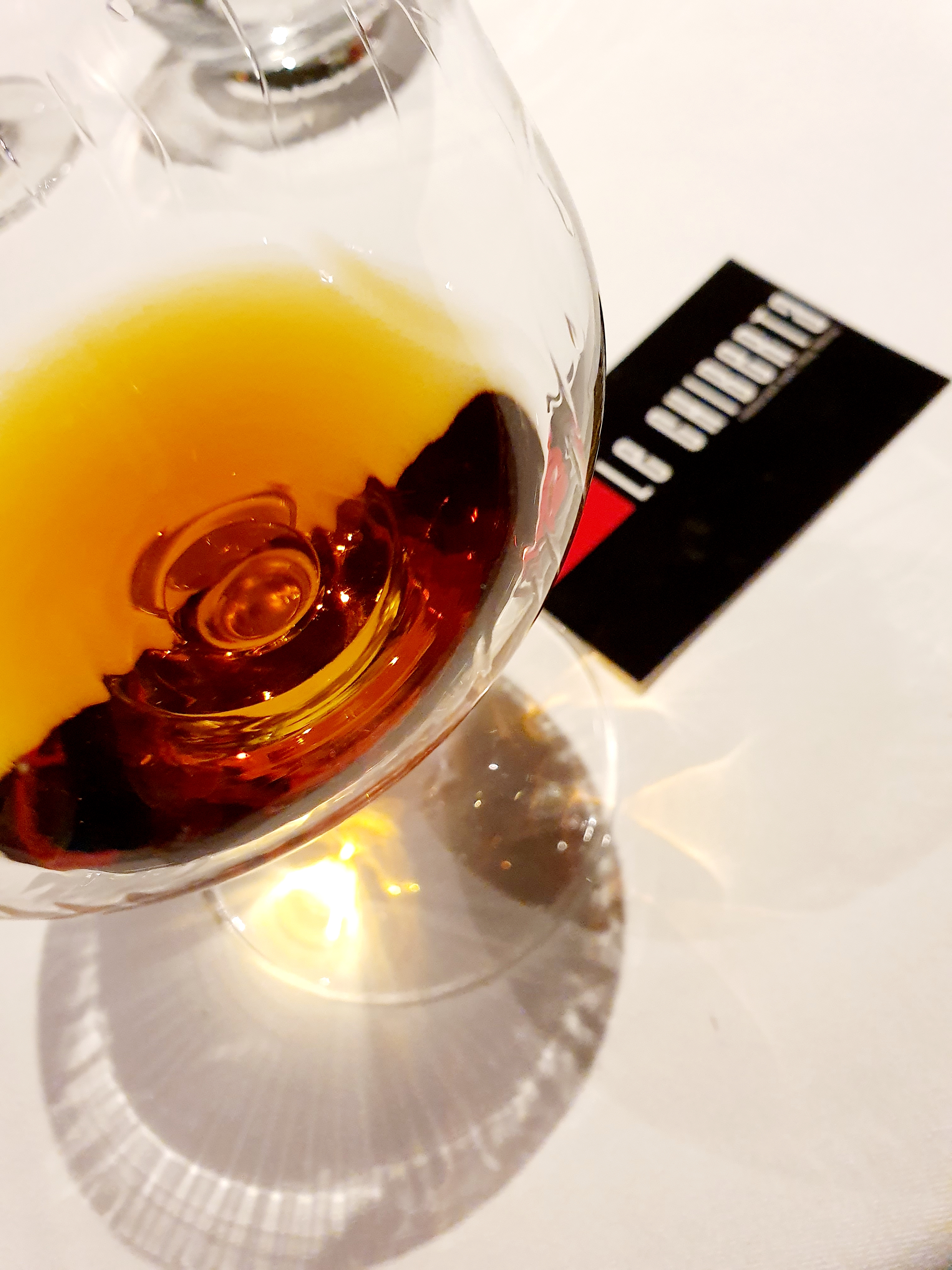 Each month, the chef Stéphane Laruelle shares his cuisines with a another chef to create an exceptional 7-course menu, paired with wines of a winemaker. An excellent and original concept that I can only recommend you try.