Grand hotel Cannes – 5 star hotel & Michelin restaurant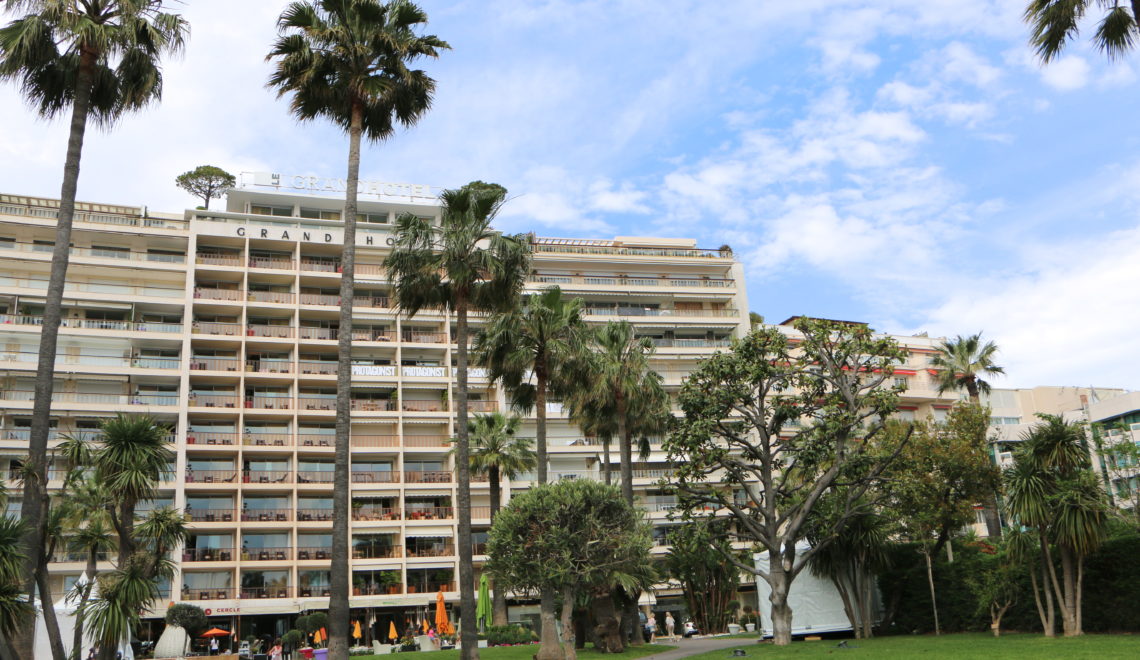 The exclusive Grand hotel on La Croisette in Cannes is everything you can possibly dream of for a stay in Cannes. With its Michelin-starred restaurant, private beach and beautiful garden on La Croisette you are in for a luxury treat. I spend an unforgettable night there, read about it here.
With my sun-hat on I walked through the big garden towards the Grand hotel: the oldest and most epic hotels on La Croisette in Cannes, but I´ll tell you more about that later. While I was admiring the beautiful surroundings, the palm trees and sun were looking down on me. It was a perfect day.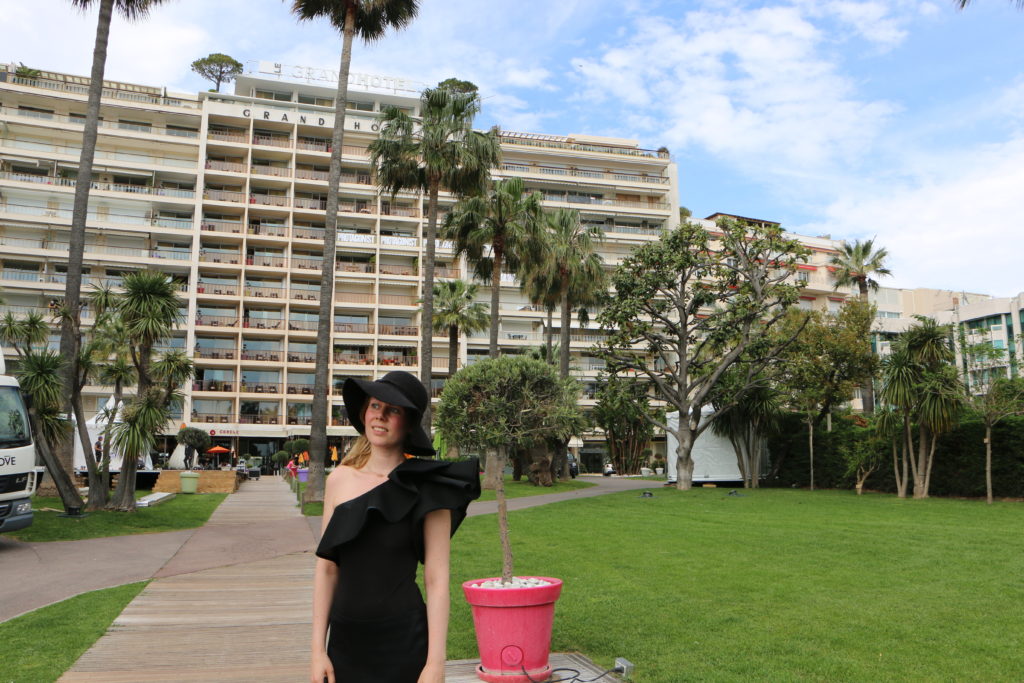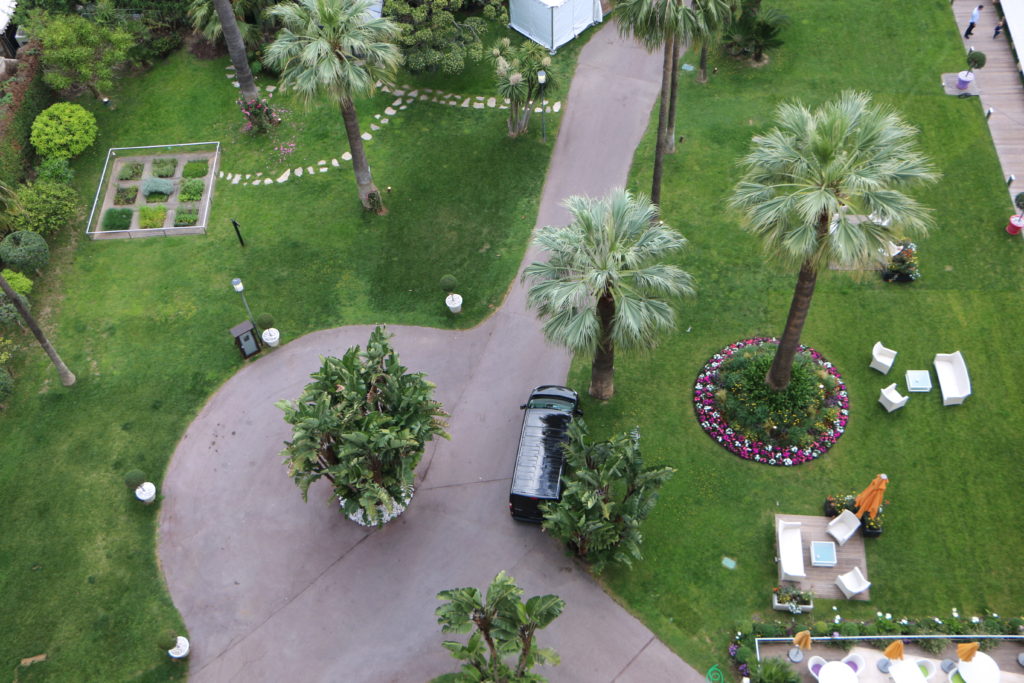 As I reached the reception I was met by a friendly and helpful staff. They guided me to my room.
I opened the door and was swept away by the elegant furnitures, the huge luxury bed, and a fabulous sea view…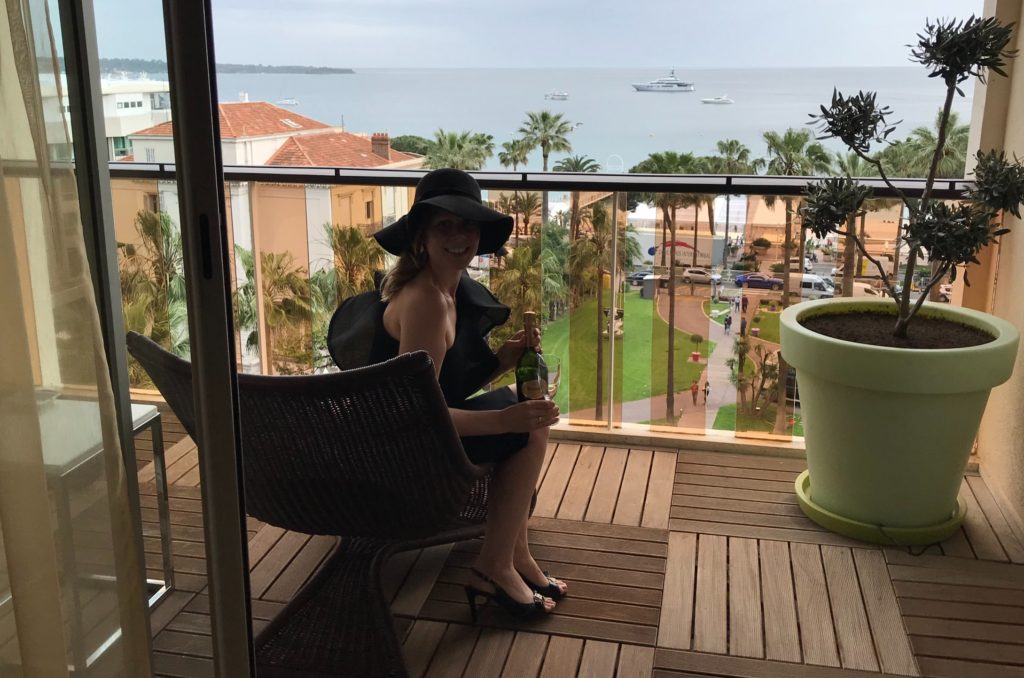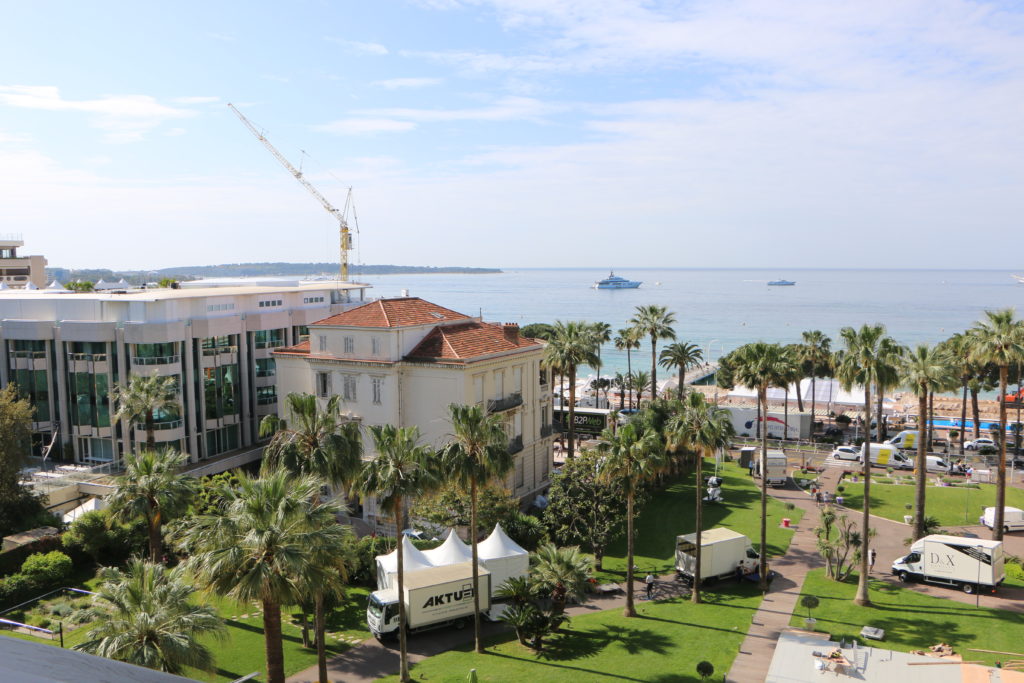 …not to forget about the luxurious Bulgari products in the bathroom…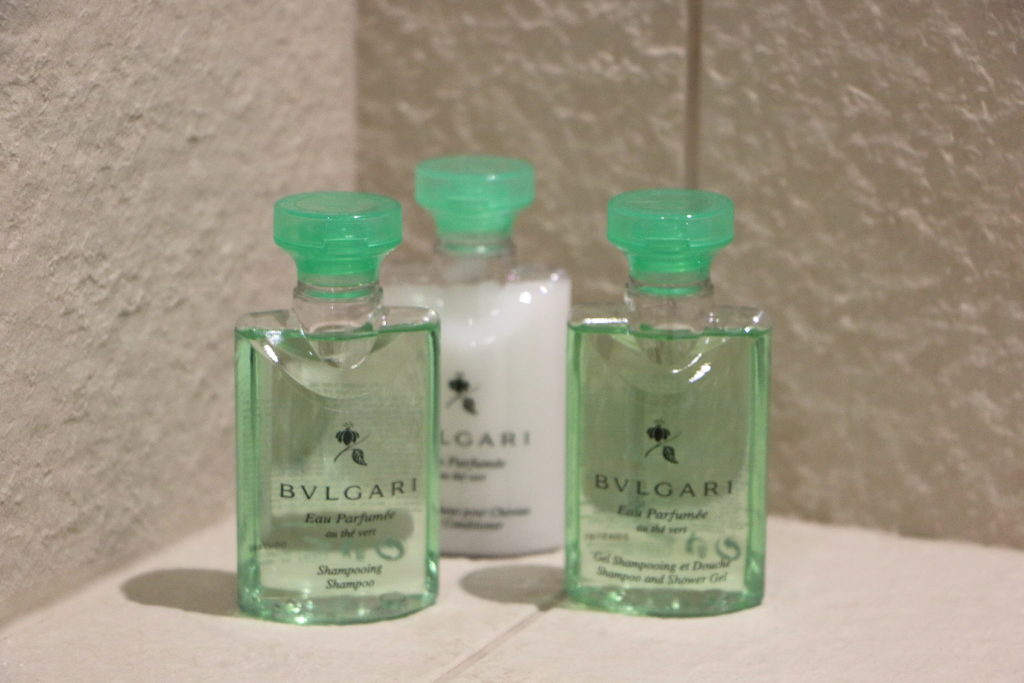 ….and the champagne plus strawberries that were waiting for me in the room!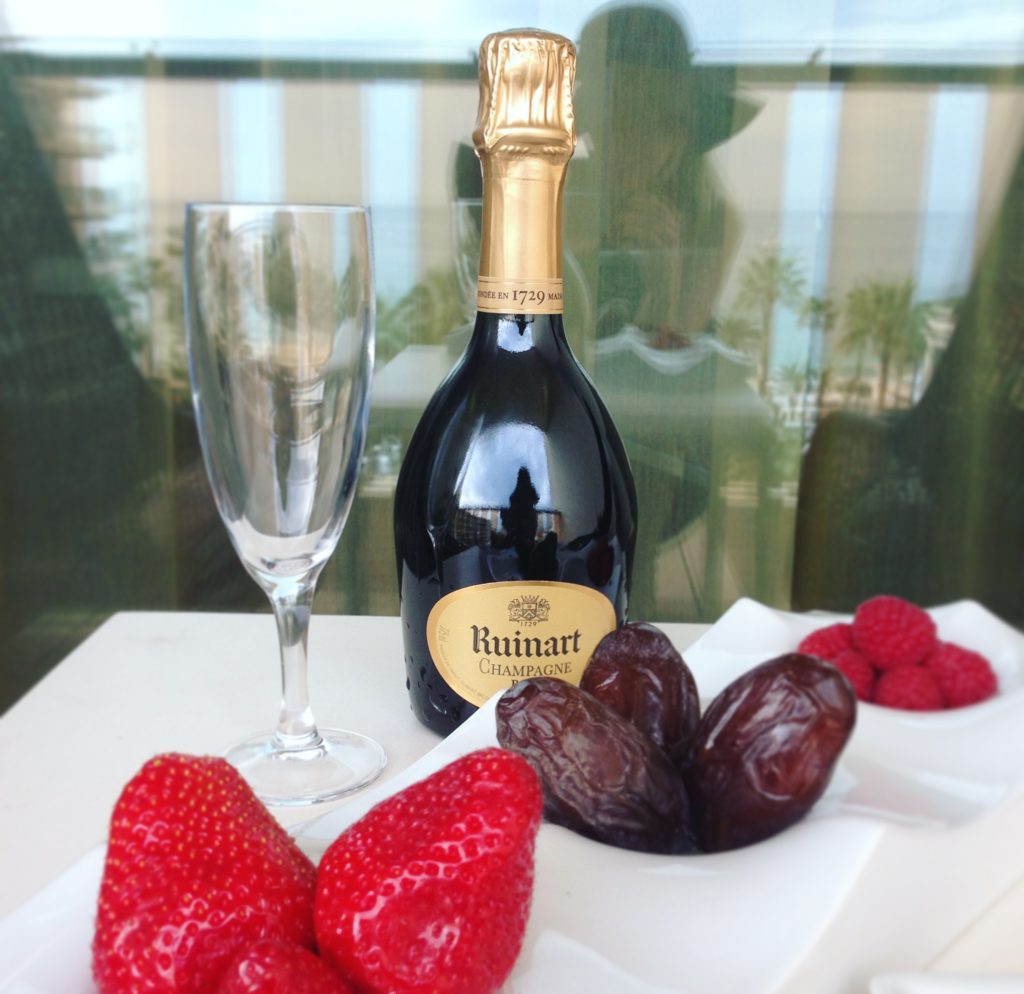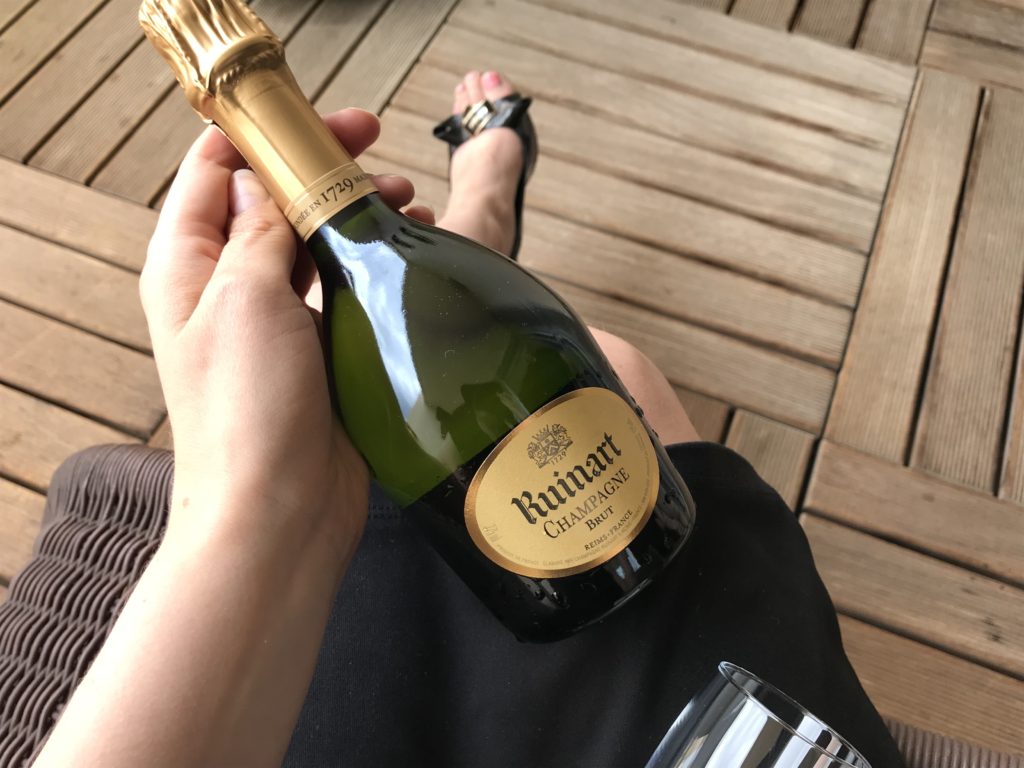 The Grand hotel is historical. The first version of it was built in 1863 (at the same time as la croisette and at that time it was the only palace in Cannes). In 1963 it was rebuild as the Grand hotel as we know it today, with 75 luxury rooms and fabulous views…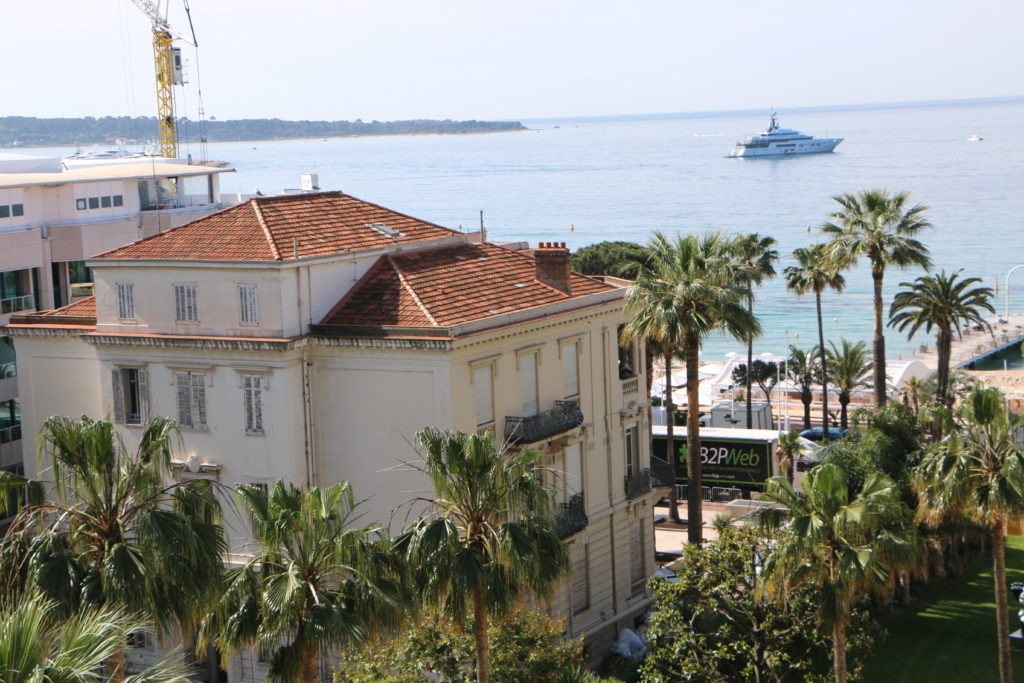 I went to the 11th floor to discover the room with jacuzzi and huge terrace. It was amazing…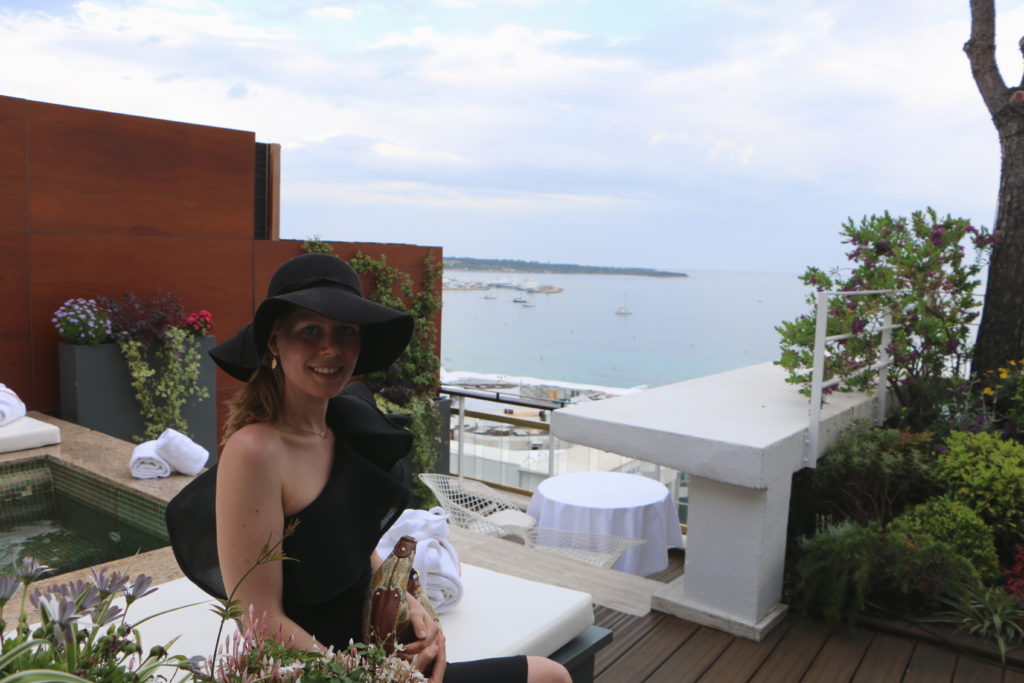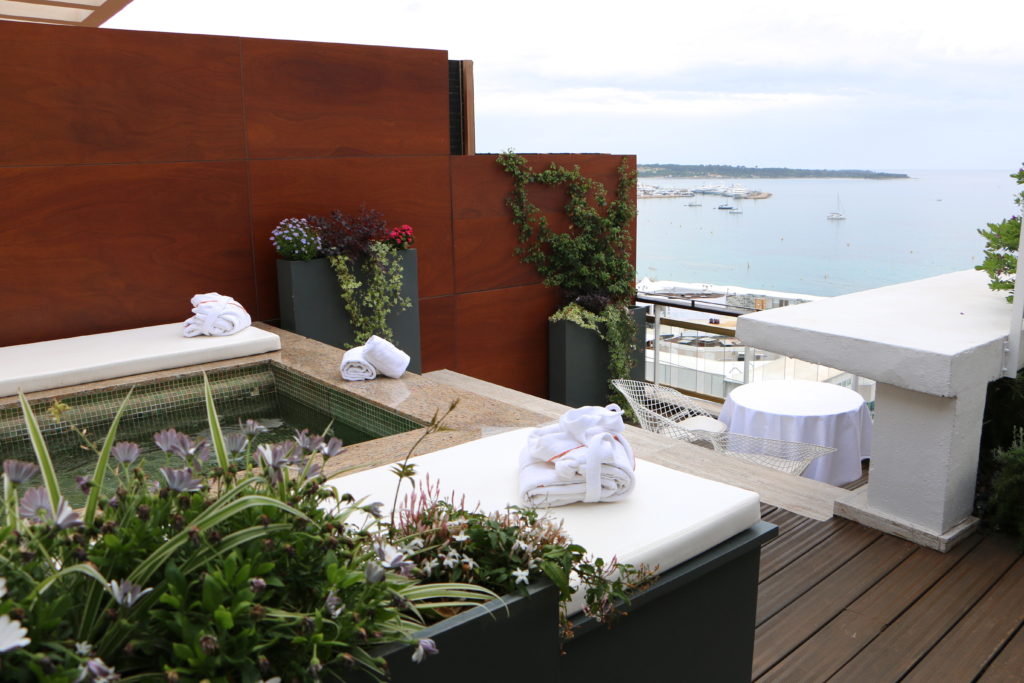 Even from the bathroom there was a view to the sea…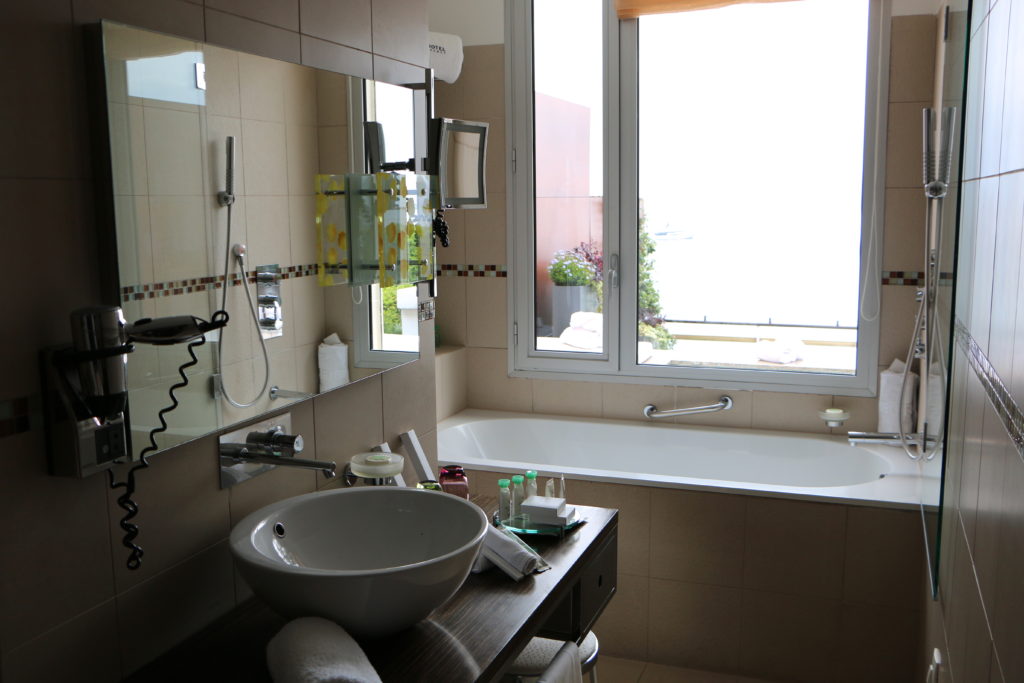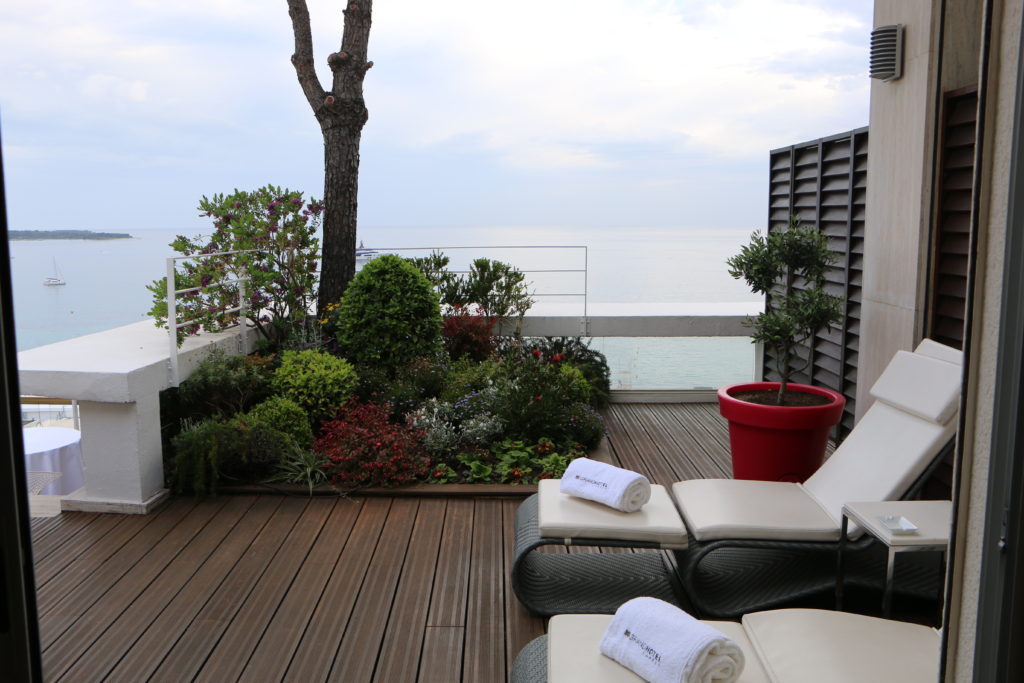 Another room had view over Cannes…very calm and relaxing…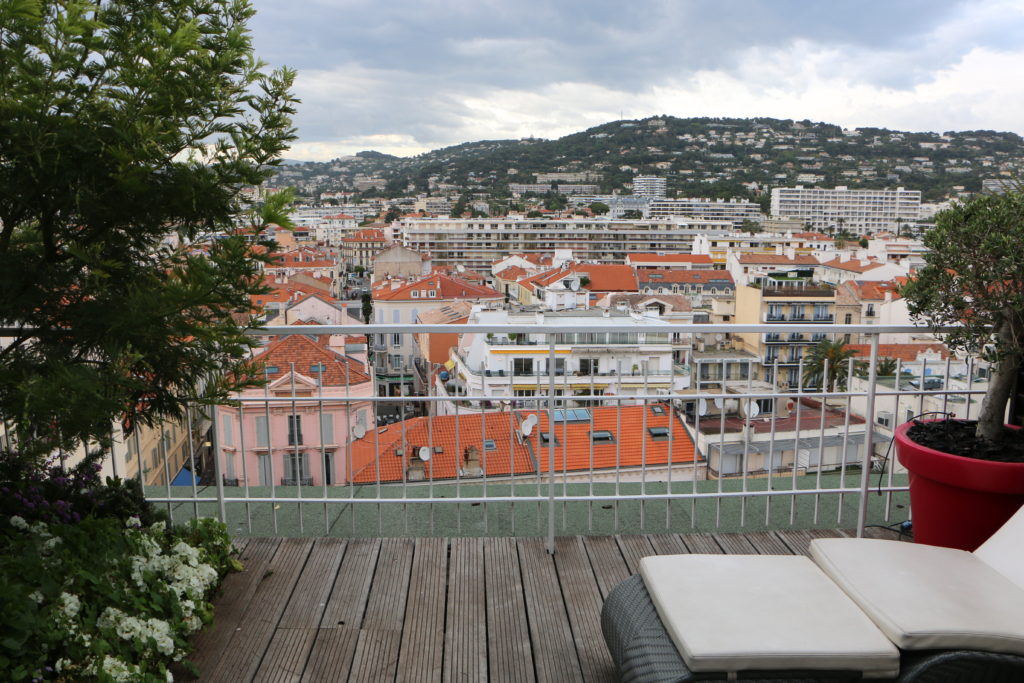 And as the only hotel on la croisette the Grand hotel has a fabulous garden with palm trees, kitchen garden and beautiful orchids.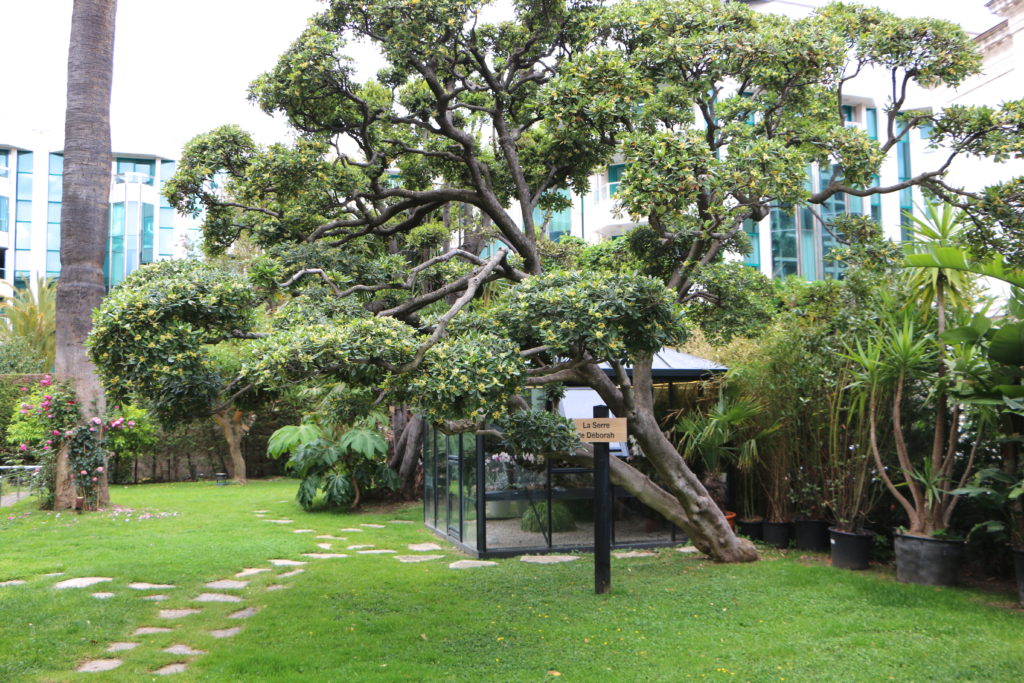 La plage 45 – The private beach
Just in front of the Grand Hotel I found the hotel's private beach – La plage 45…with soft white sand reflecting the sun-rays.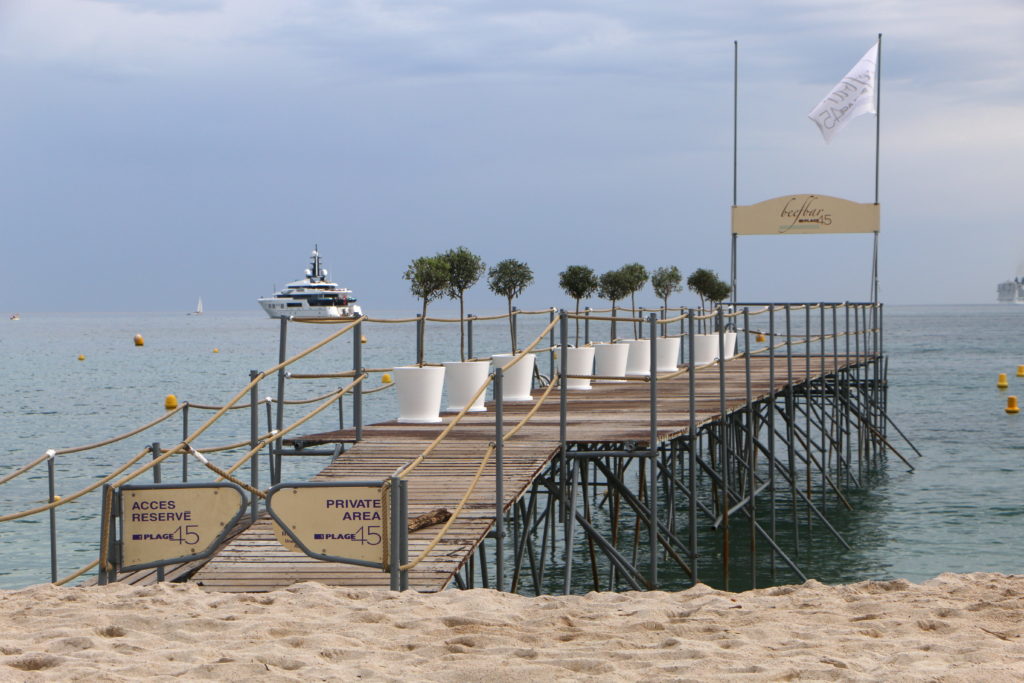 Le Park 45 – The Grand Hotel's Michelin starred restaurant
In the evening at Le Park 45 I met the Chef Christophe Poard – who has previously worked at one of my favorite restaurants in Paris: La truffiere. So I knew that I would be in for a treat and couldn´t wait see what he would prepare for us of surprising culinary delights.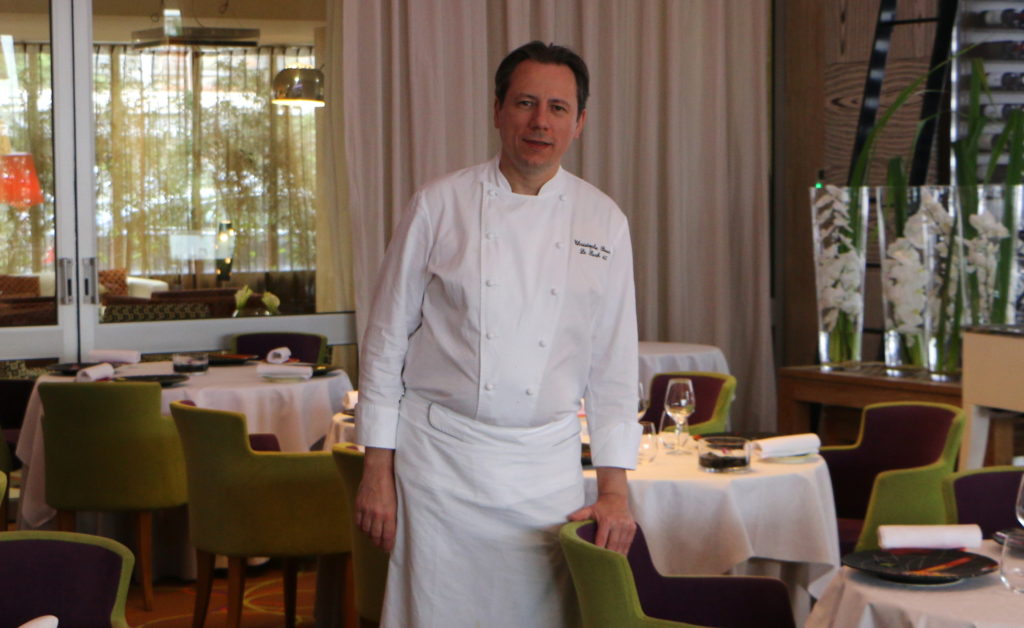 I asked him: "How would you define your cuisine?"
He said: "As an instinct…I often modify the menu to improve it. If there is something I don´t like I change it."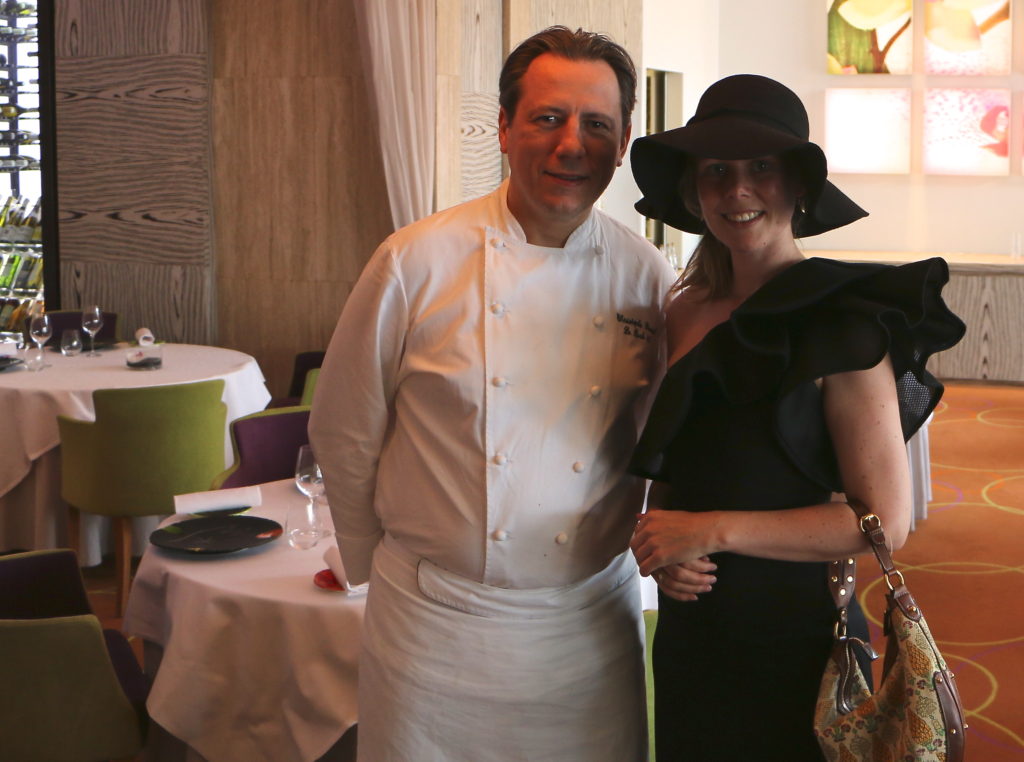 I sat down at my table and was immediately being brought a fabulous amuse bouche: a macaroon with chocolate and fois-gras with truffle. Great contrasts.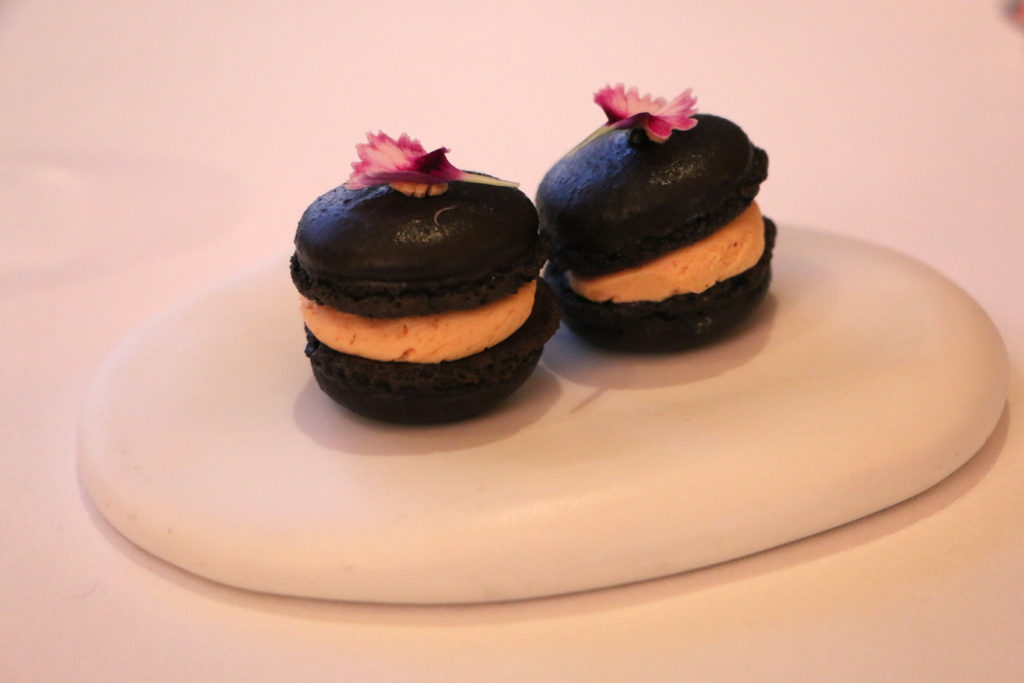 And while piano music was playing in the background I could enjoy the fabulous view…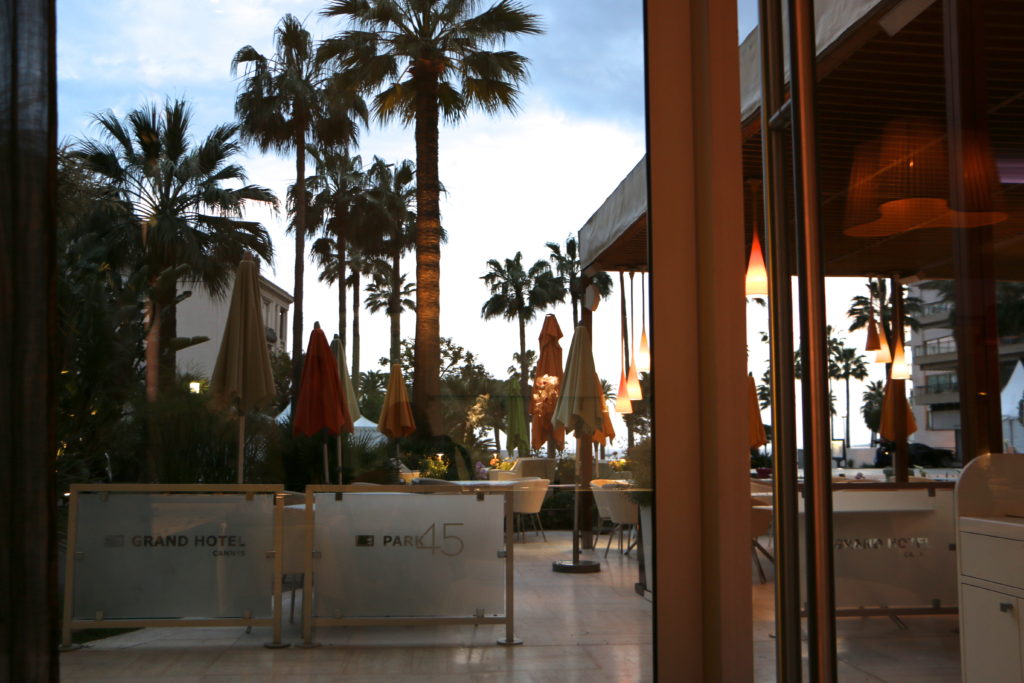 Then I had an olive oil tasting, where I could choose between different olive oils. I tried the Spanish one with notes of green fruits and the French one with a more soft texture. They were served with a delicious warm bread. Really really good!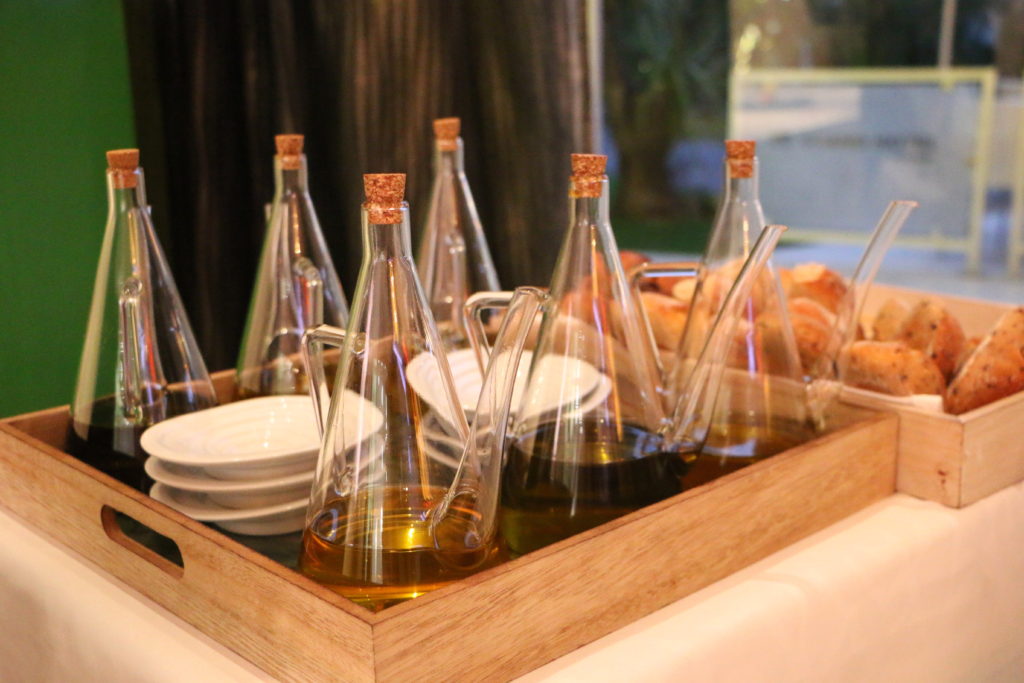 I simply must applause Christophe Poard´s excellent idea to serve the olive oil by itself instead of with a dish. The fact that he took simple ingredients and made them stand out for themselves was extraordinary.  It made me appreciate them even more and rediscover how good they are!
It was the same with the starter: Beetroot, marinated and glazed with honey. Very creative and it was worth noticing that all other ingredients on the plate – such as the smoked herring ice cream and grapefruit syrup – were there to valorize the beetroot.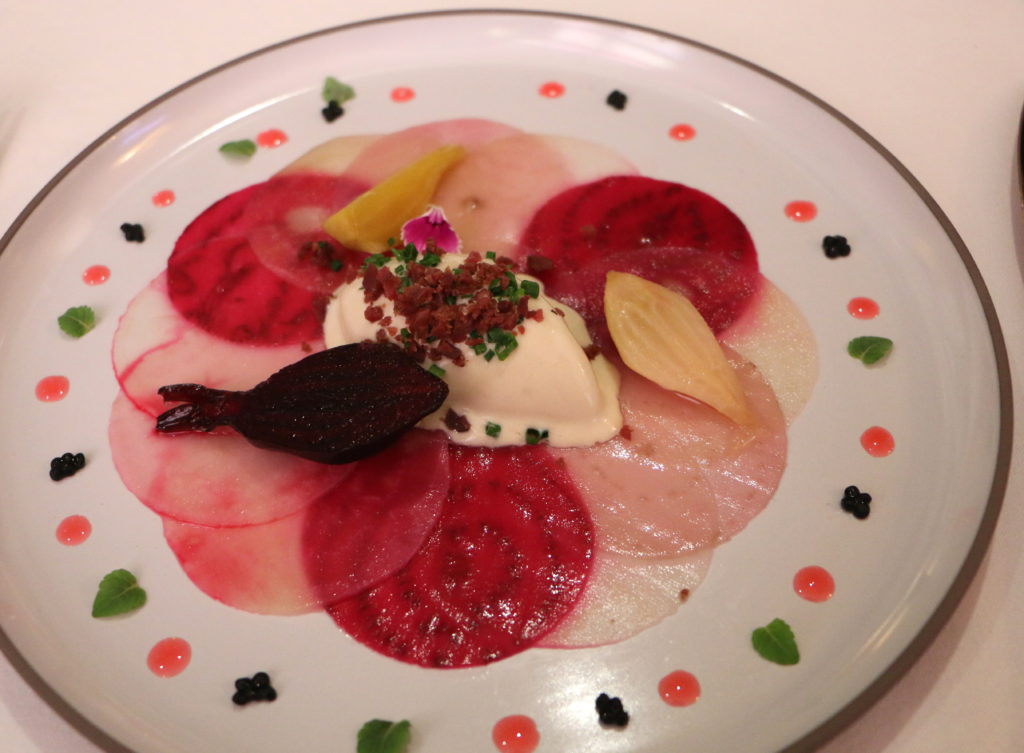 It was a contemporary and authentic cuisine with good ingredients.
I then had crab in ravioli with homardine sauce with preserved ginger. Super delicious and soft. Absolutely fabulous.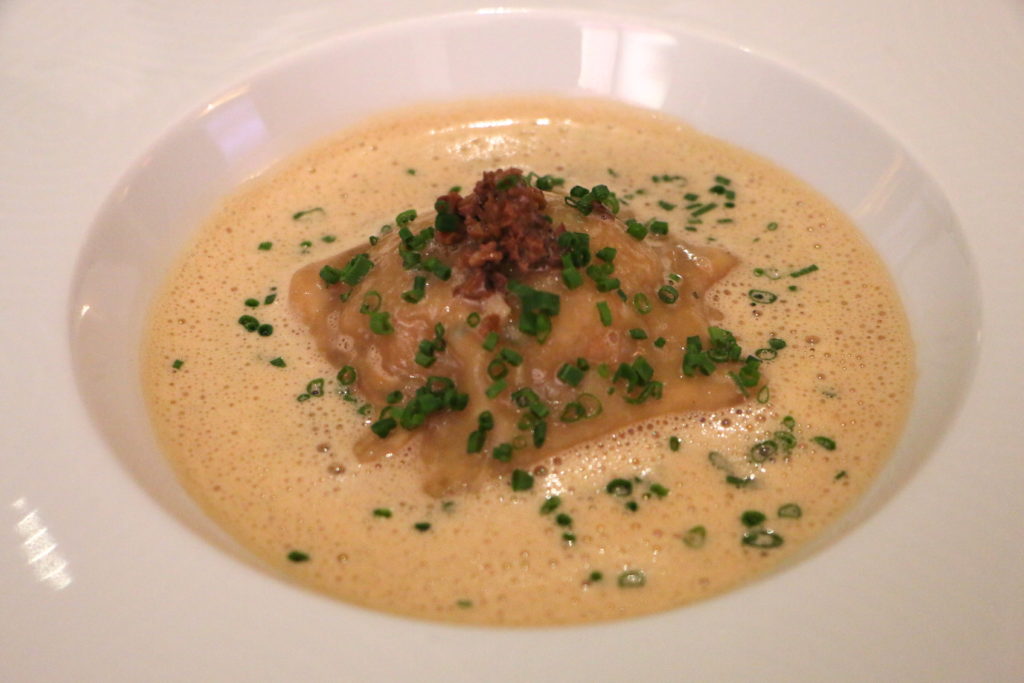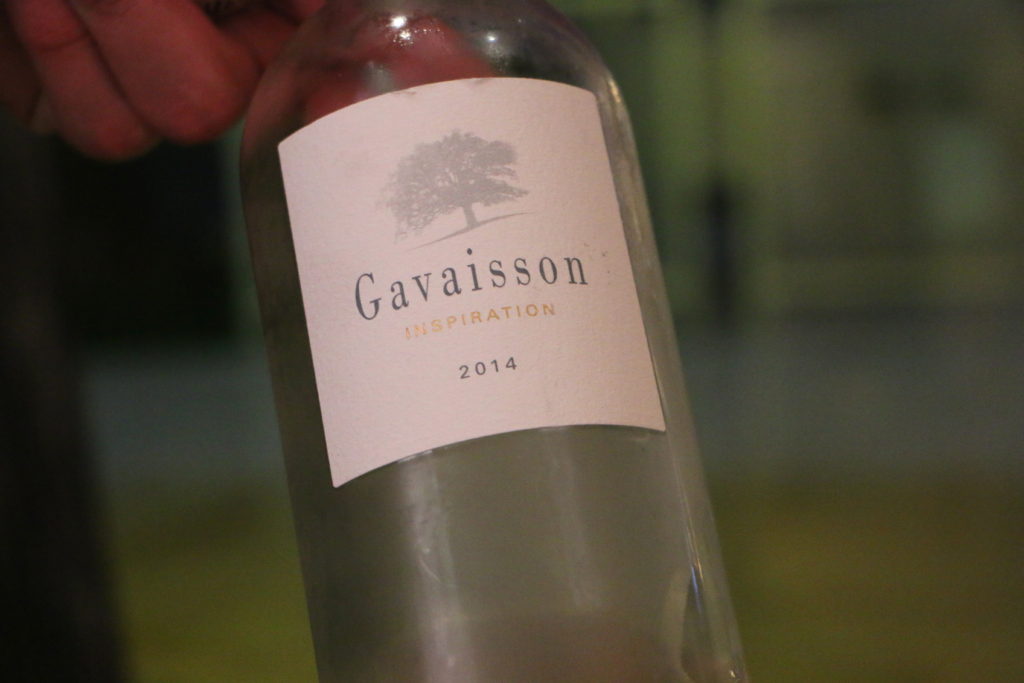 Each dish was like a piece of art: very inspiring, colorful and beautifully presented.
Afterwards a langoustine roasted in citrus with avocado cream and Newic caviar was being served. A fabulous presentation – just like a reconstruction of a fish with its different levels. I loved it. Very sweet and balanced.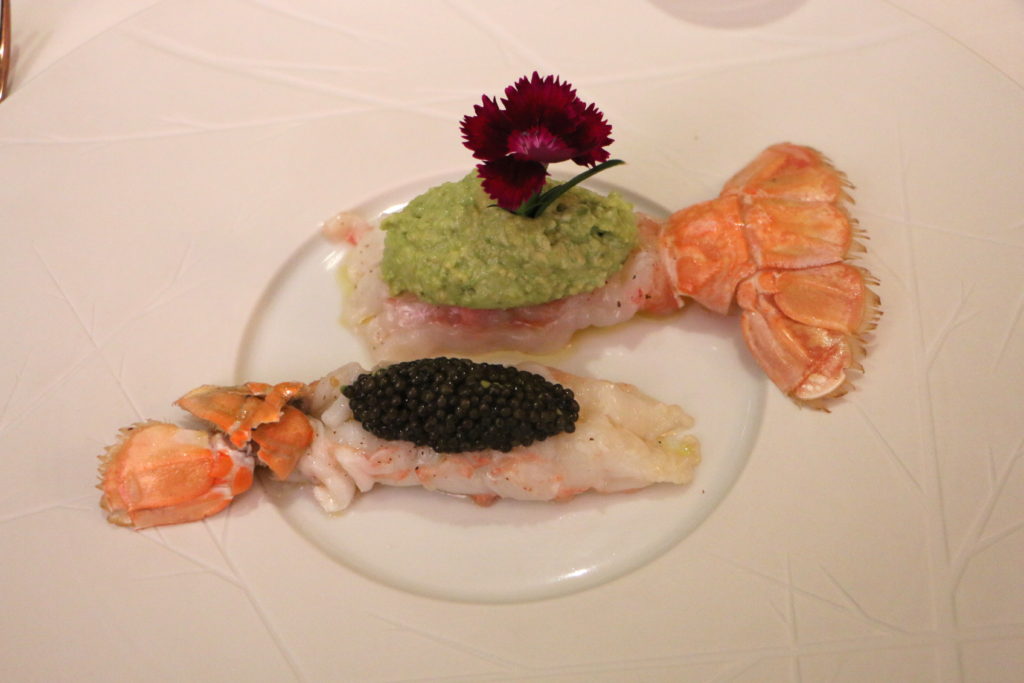 Then I tasted a rare fish, that is caught at 300 m depth in the Mediterranean sea: Le filet de centrolophe. It was served with radish and beetroot. Absolutely fantastic.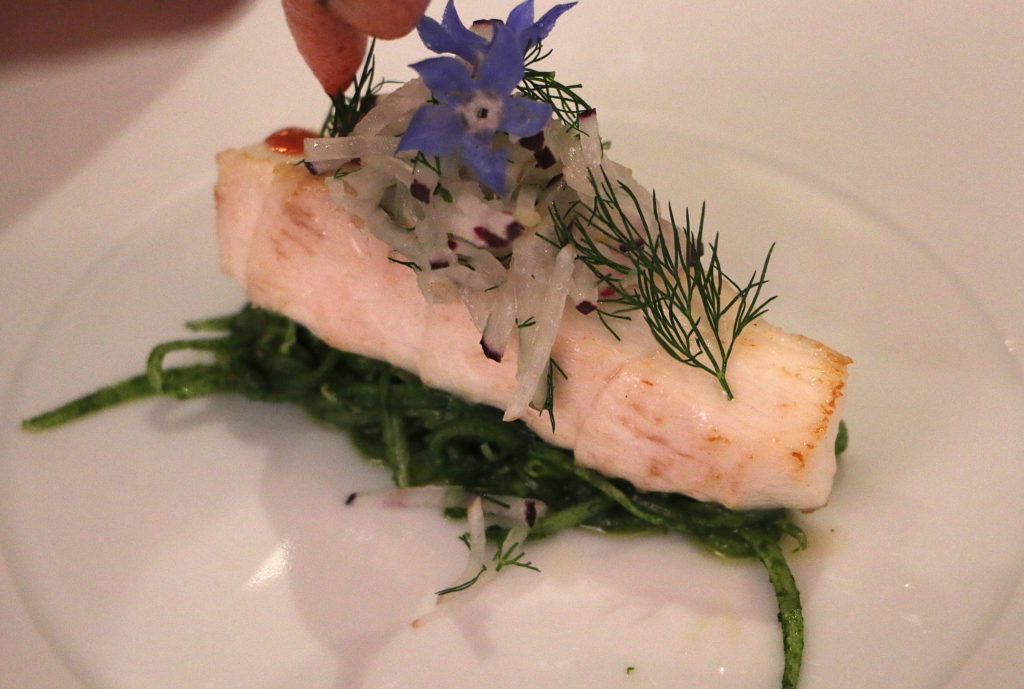 After that, a waguy beef filet with parsnip purée, purple artichokes à la barigoule, taggiasca olives, beef juices with anchovy was served. So tender that it melted in my mouth. Very well presented and extremely good.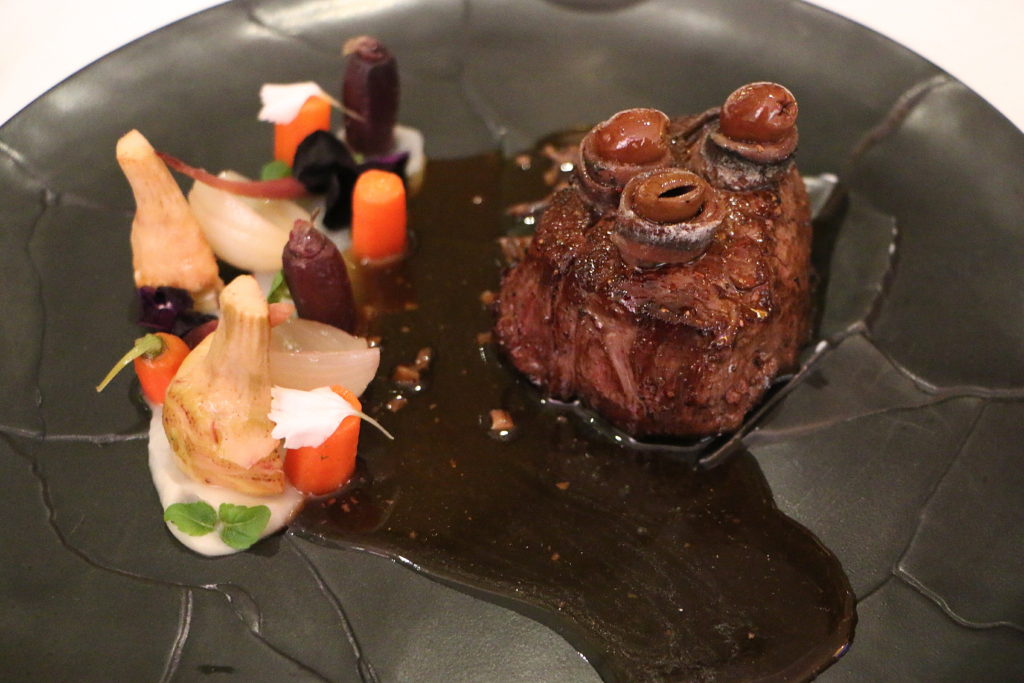 I was sooooo full, so I was happy when a pre-dessert, a fresh cucumber and ginger soup, was served to help me digest it all.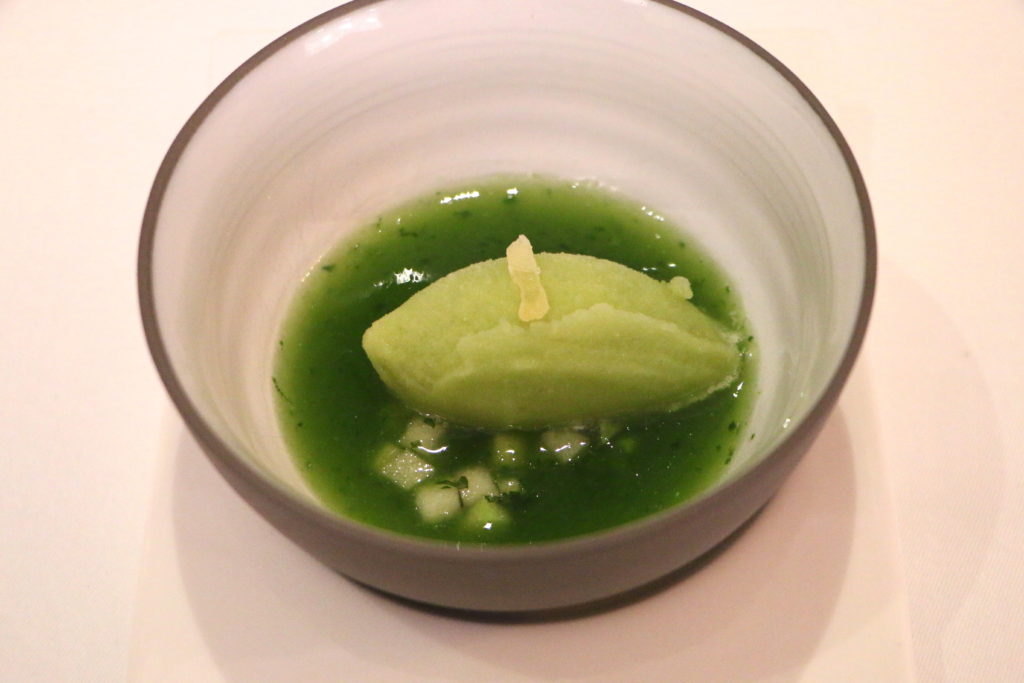 Then it was time for the grand finale: The Pyramid dessert. A moist praline-chocolate cake with pure Myanmar ganache. Amazing.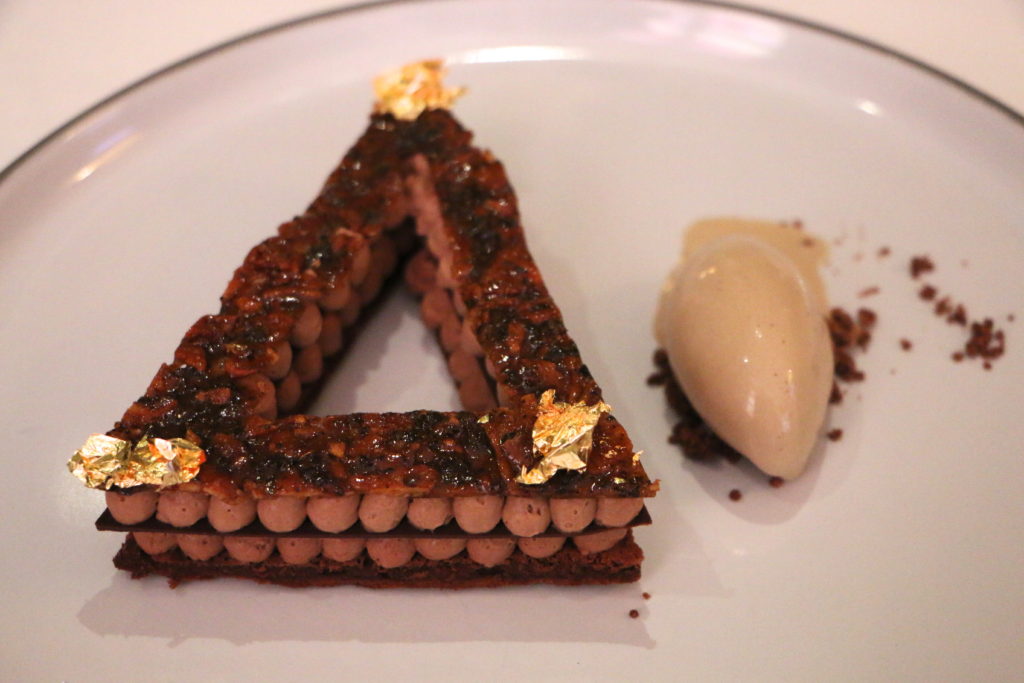 In general I can only say it was a well-deserved star that Christophe Poard has got for his cuisine! 
Next morning I went down to have breakfast. A great buffet…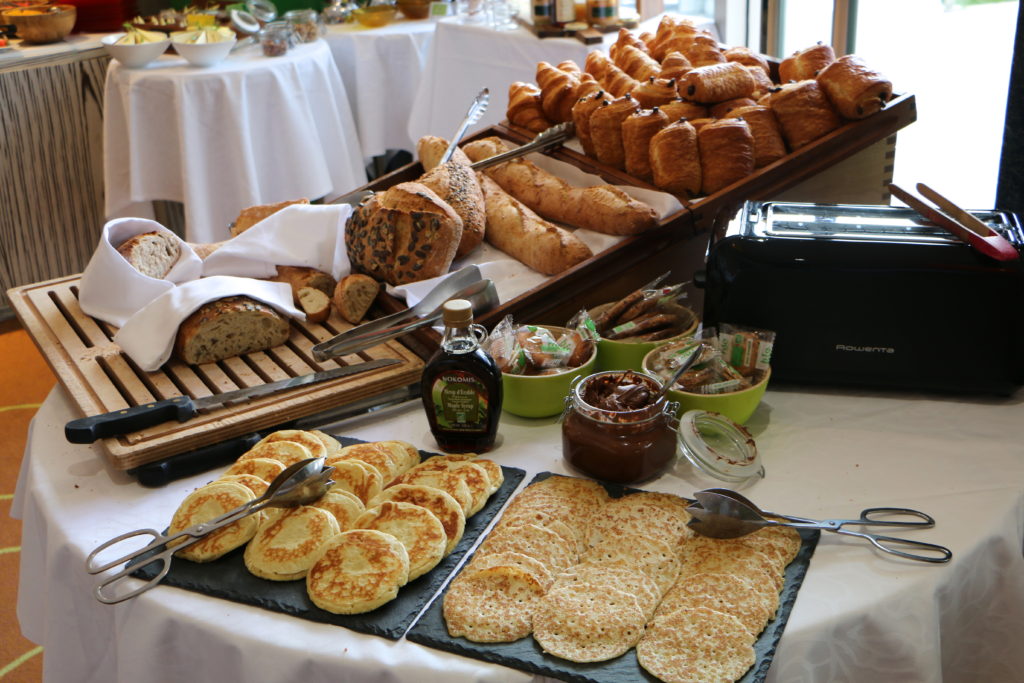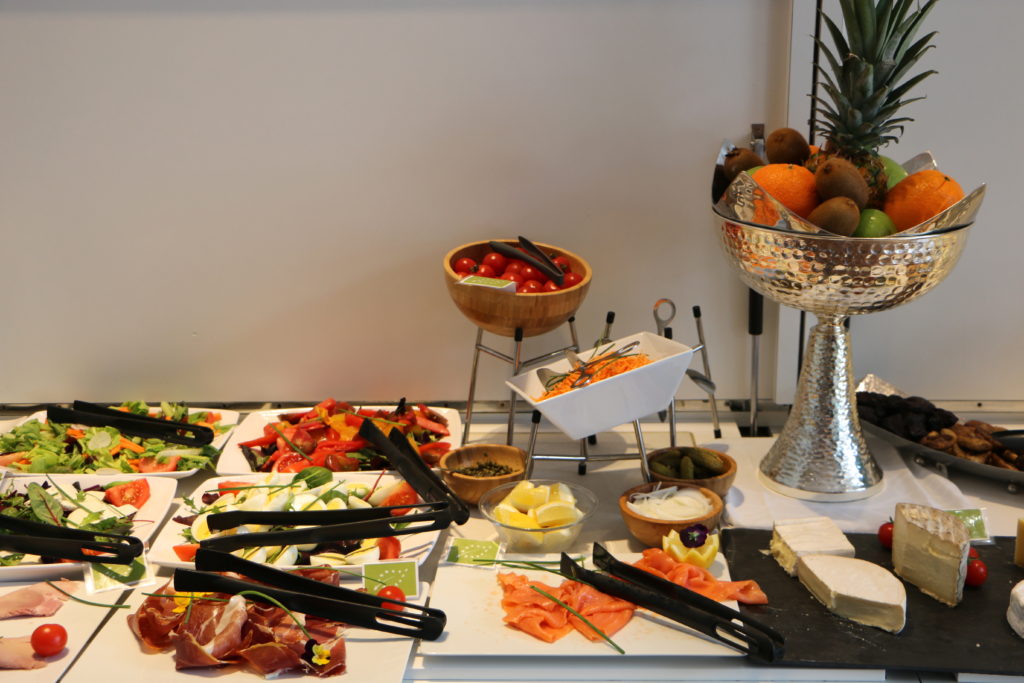 The sun was shining and I couldn´t be happier to enjoy it outside with this fabulous view…
Thank you Grand hotel for an unforgettable stay…can´t wait to come back!
You can book your stay here..