InterContinental Le Grand´s bar, A gastronomic restaurant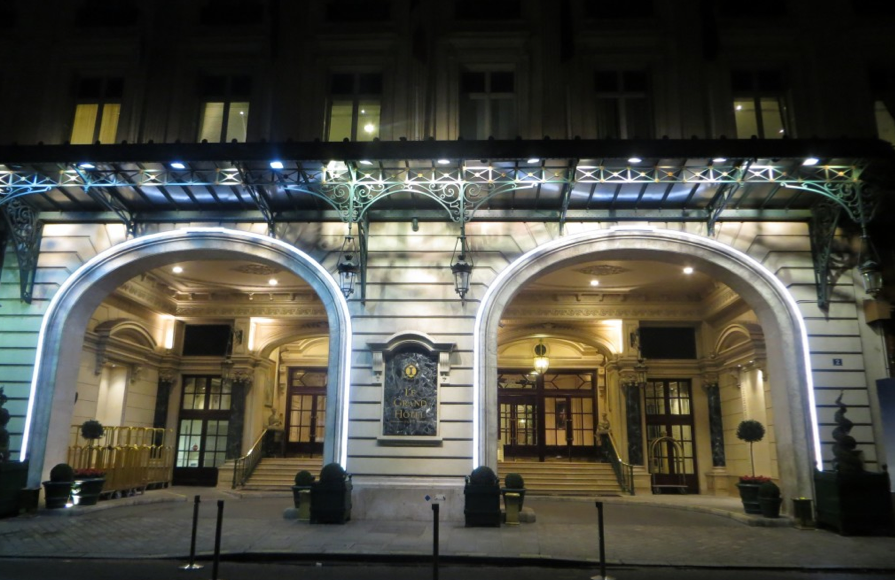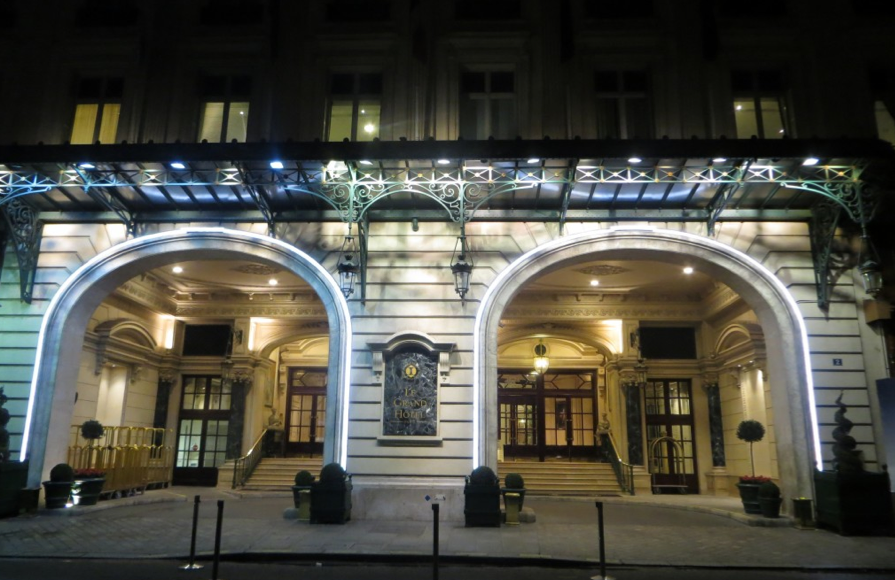 If you wish to enjoy a luxurious dinner in calm surroundings the bar of InterContinental Paris – le Grand hotel: known as La Verriere restaurant is absolutely fabulous. While all the great classical music-hits are being played in the background on a piano, an extremely delicious meal is being served. Another great thing is that you can enjoy your dinner (from Café de la Paix´s wonderful kitchen) and talk without being disturbed from any side tables!
Article and pictures by Julie Johansen
INTERCONTINENTAL PARIS / CAFE DE LA PAIX
The InterContinental Paris – le Grand Hotel was built in extension to Hotel de la Paix (1862) / Café de la Paix.
This luxurious institution is located just next to the Opera Garnier in Paris.
Café de la Paix is a listed monument. It is legendary all over the world and a favorite haunt for food lovers from both Paris and further afield.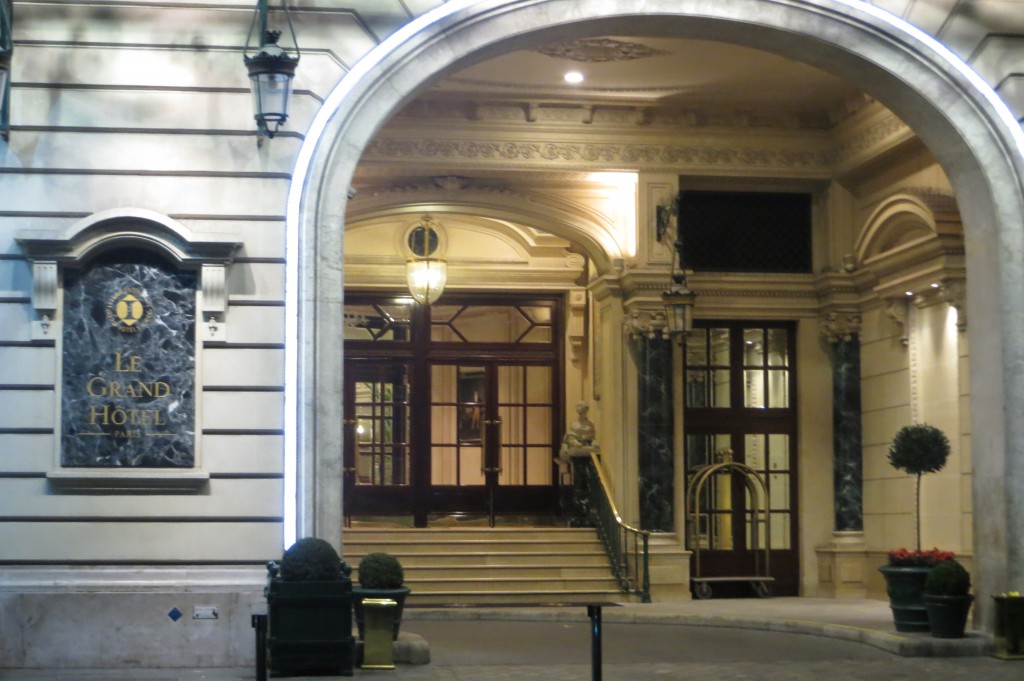 LA VERRIERE – THE BAR / RESTAURANT OF LE GRAND HOTEL
It opens the doors to La Verrière, an impressive 800 square meter winter garden, dominating the lobby of the hotel.
A stately haven of peace, away from the hustle and bustle of the busy Parisian streets, where locals and visitors from all over the world enjoy the convivial atmosphere, as they sit and chat over a hot cup of tea, a drink or a meal.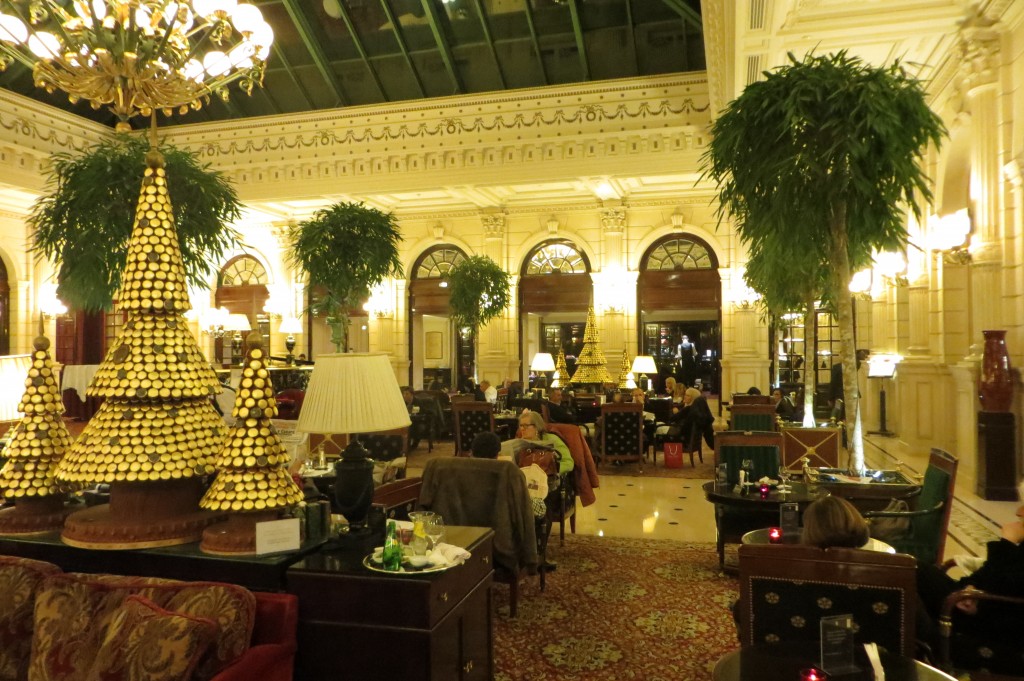 The Bar restaurant shows the great Second Empire style.
Dinner at La Verriere Restaurant
The Chef Christophe Raoux offers a refined cuisine with the best produce, guaranteeing a new culinary experience, every time.
His fine food is served in both Café de la Paix and Verriere restaurant.
As a starter: I tasted the Salmon which was delicious.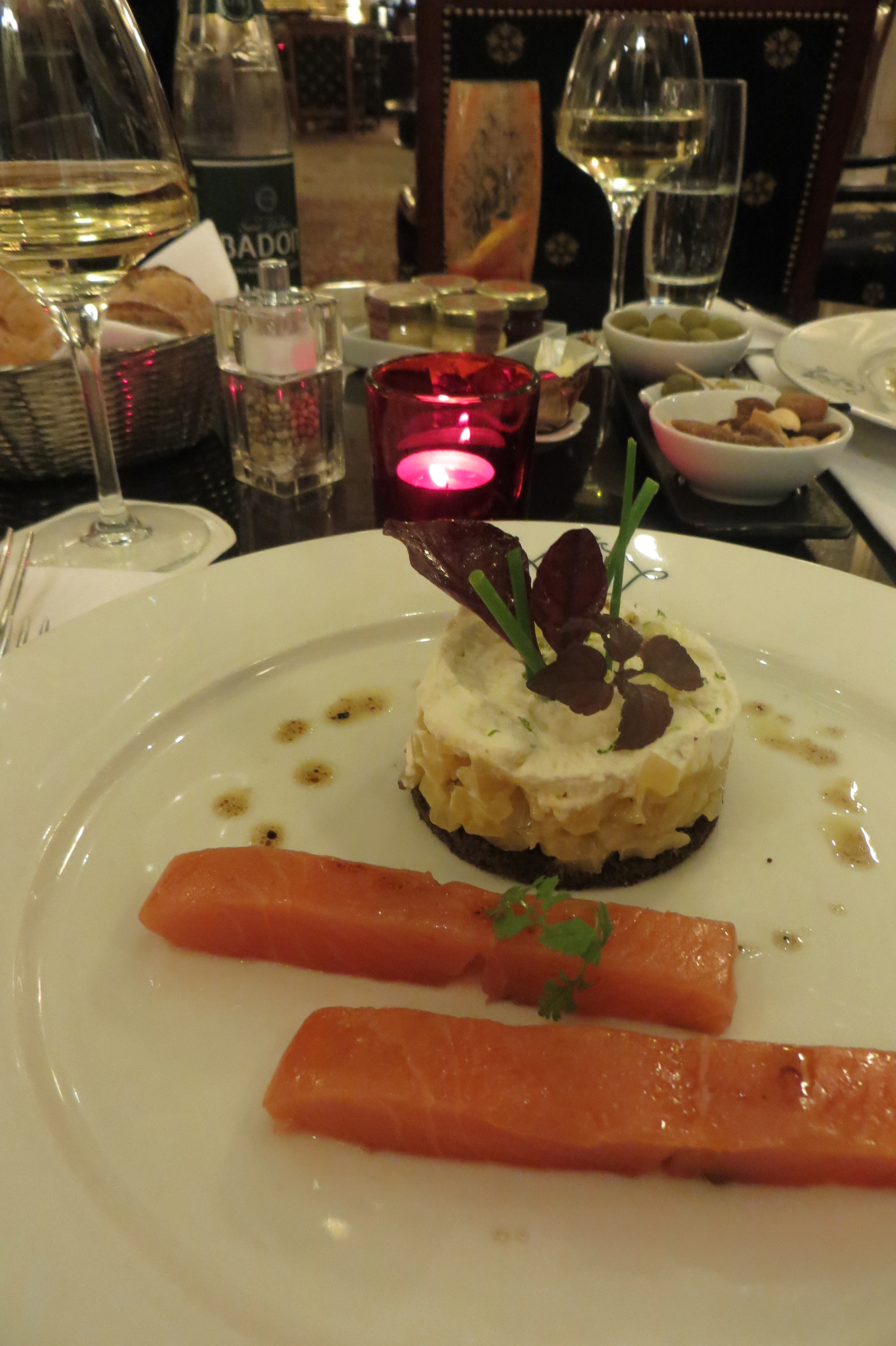 Main course: I tasted: the Loin of lamb parcels and caramelized turnip  – Absolutely amazing. So was the fish.
Dessert: Fruit salat made of fresh fruit.. yum.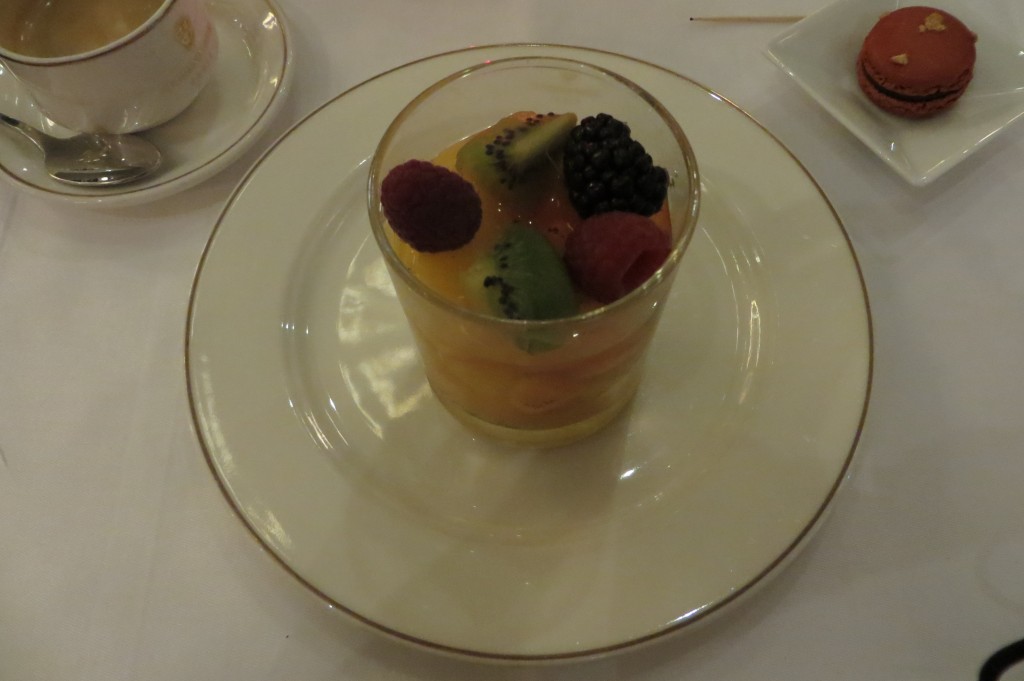 In 2000, the Café de la Paix was awarded first prize Heritage, organized by the city hall of Paris, for all cafes, restaurants and nightclubs in the capital.
You´ll will find it at:
2 RUE SCRIBE – PARIS, 75009
Visit another
gastronomic restaurant in Paris
here
.