Maison Blanche, A gastronomic restaurant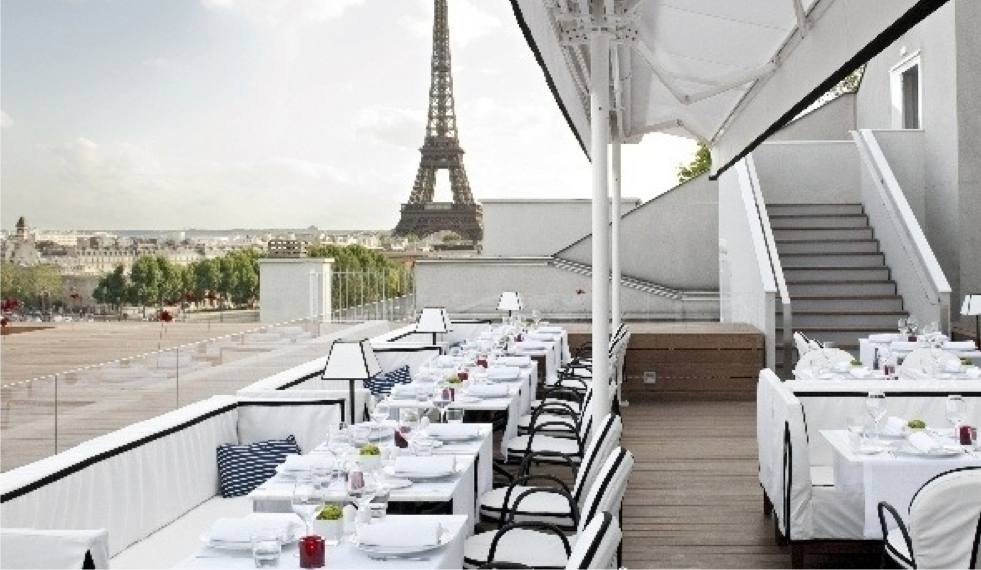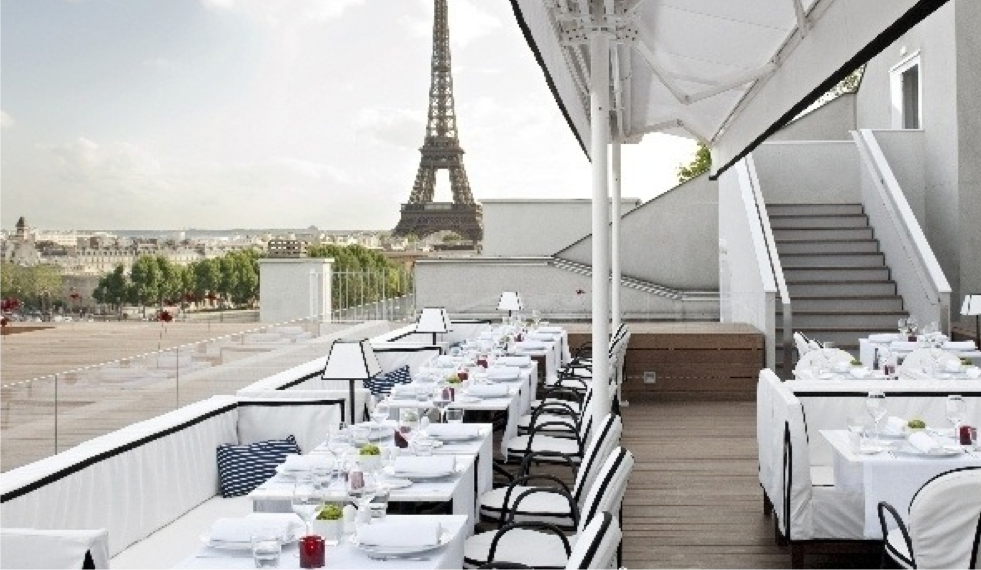 Of all the many incredible Parisian restaurants, Maison Blanche is without doubt one of the finer ones to try. The famous and gastronomic restaurant is situated above the Théâtre des Champs Elysées, on the prestigious avenue Montaigne in the 8th district. It offers an absolutely amazing skyline view over the west area of Paris. I loved it.
Article and pictures by Julie Johansen
Maison Blanche, A Gastronomic restaurant
The wonderful old wooden elevator took us to the top floor. Here I entered the elegant restaurant accompanied with a good friend of mine.
The Maison Blanche Restaurant
Saturday night, all tables booked, unless one – what a chance!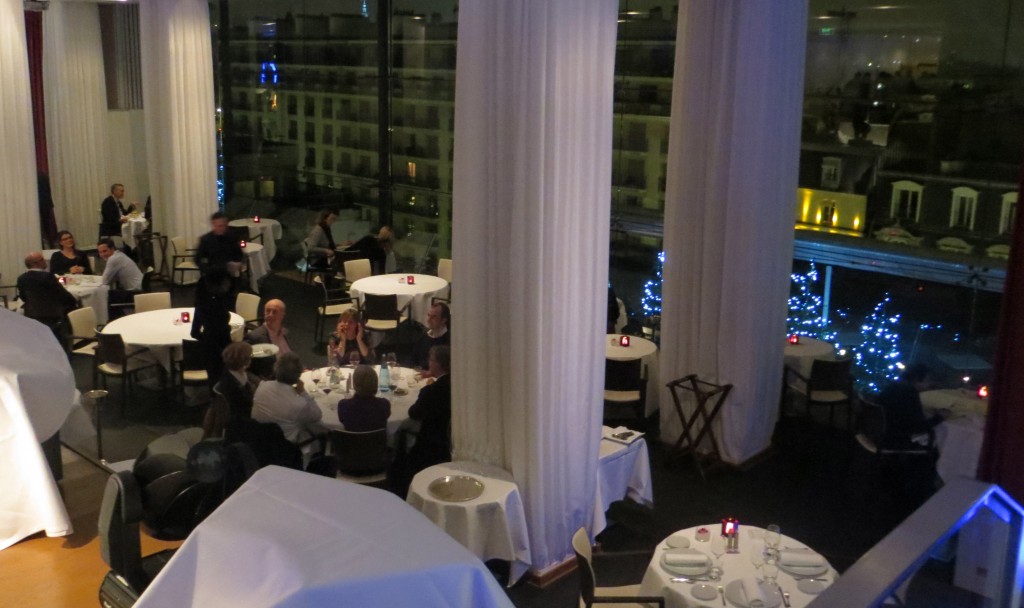 All I can say is that there is an exclusive, relaxing and absolutely wonderful atmosphere up there. The view over Paris is amazing.

The Dinner
The cuisine is of an upscale character, largely inspired by the Languedoc terroir.
The chef, Hervé Nepple, creates a highly ambitious inventive cuisine in collaboration with Jacques and Laurent Pourcel, multi-starred chefs at Jardin des Sens in Montpellier.
The starter: To begin with a little starter is being served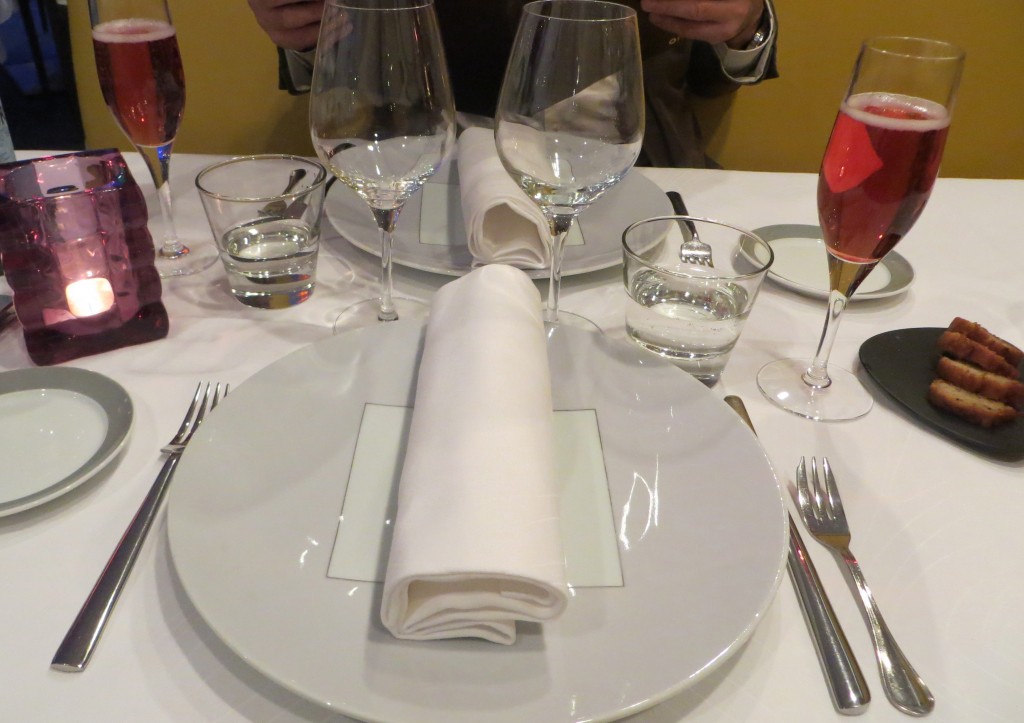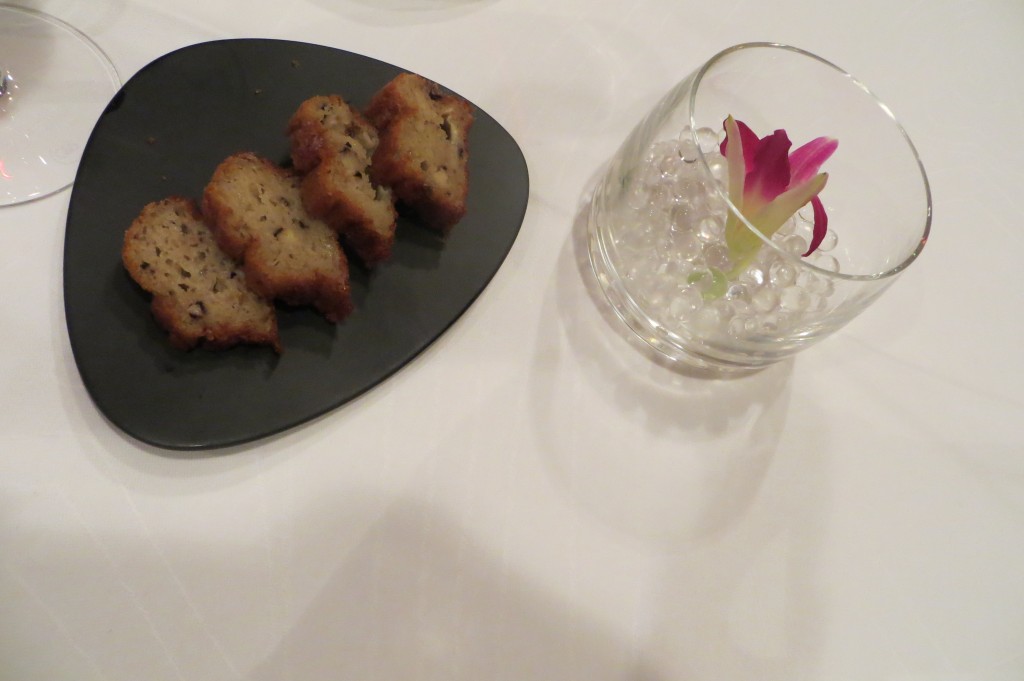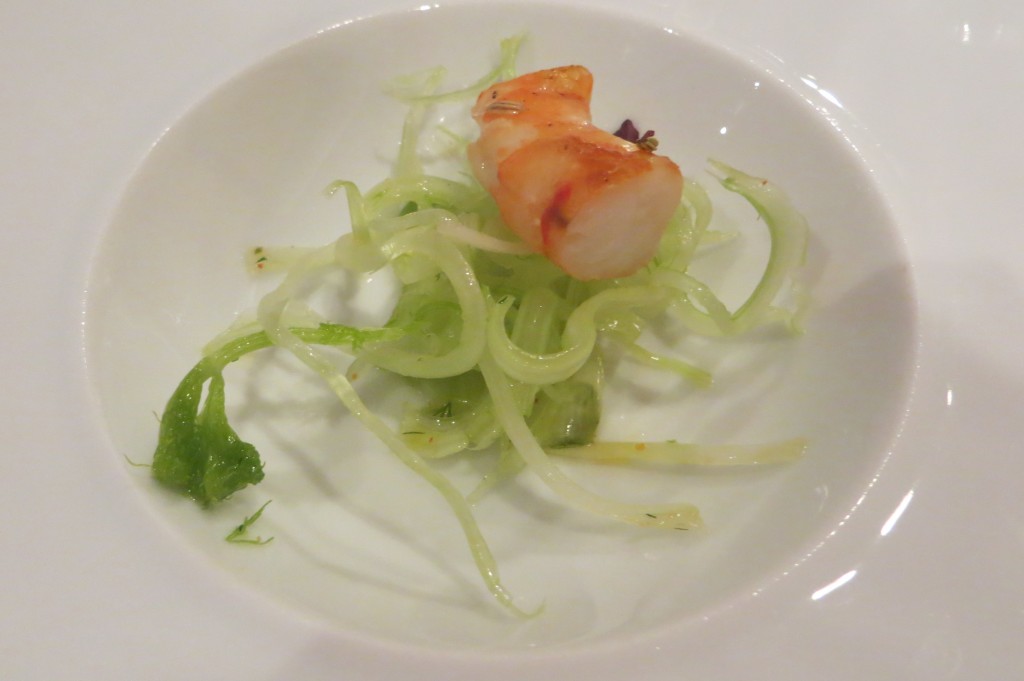 Then the real starter: A trilogy of raw fish and condiments,
Bar / pickles, Saku tuna / salmon and Salma ginger / grapefruit
(Delicious)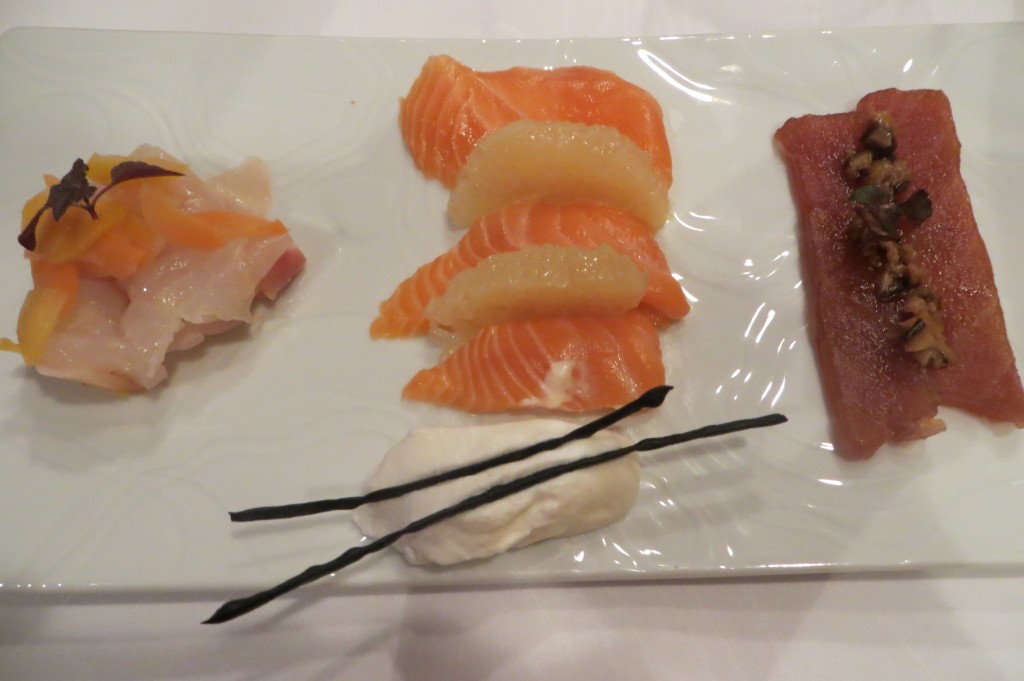 Main course
I had delicious meat:
Salers beef fillet in saltire: Noisette potatoes scented with a béarnaise, real juice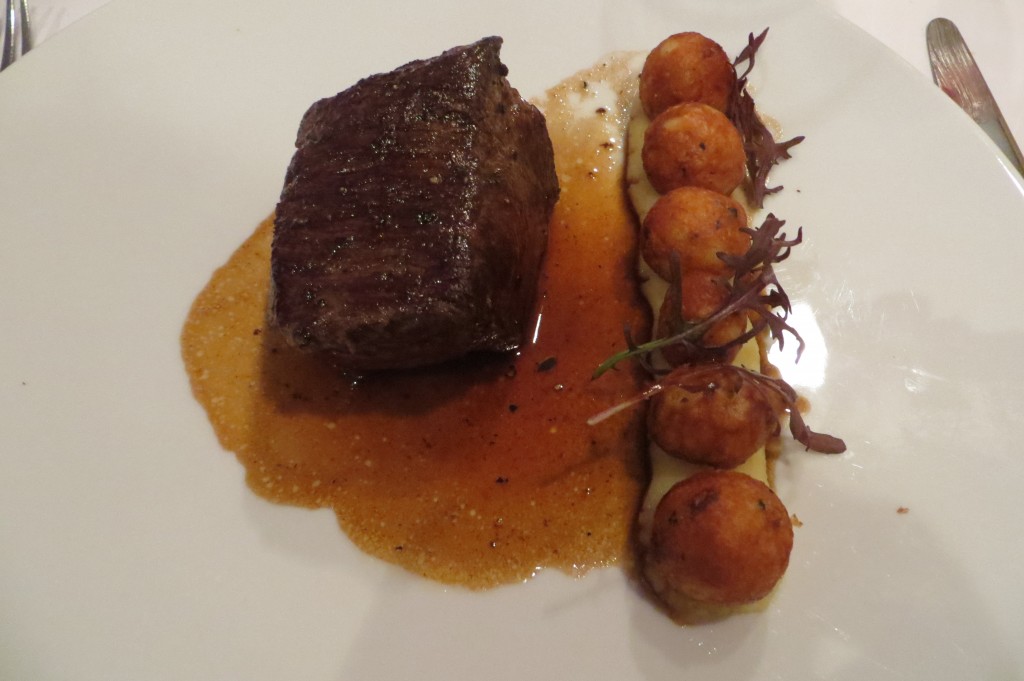 My friend choose the fish: Steamed cod fillet: Simmered horns of celery, spinach sauce with browned butter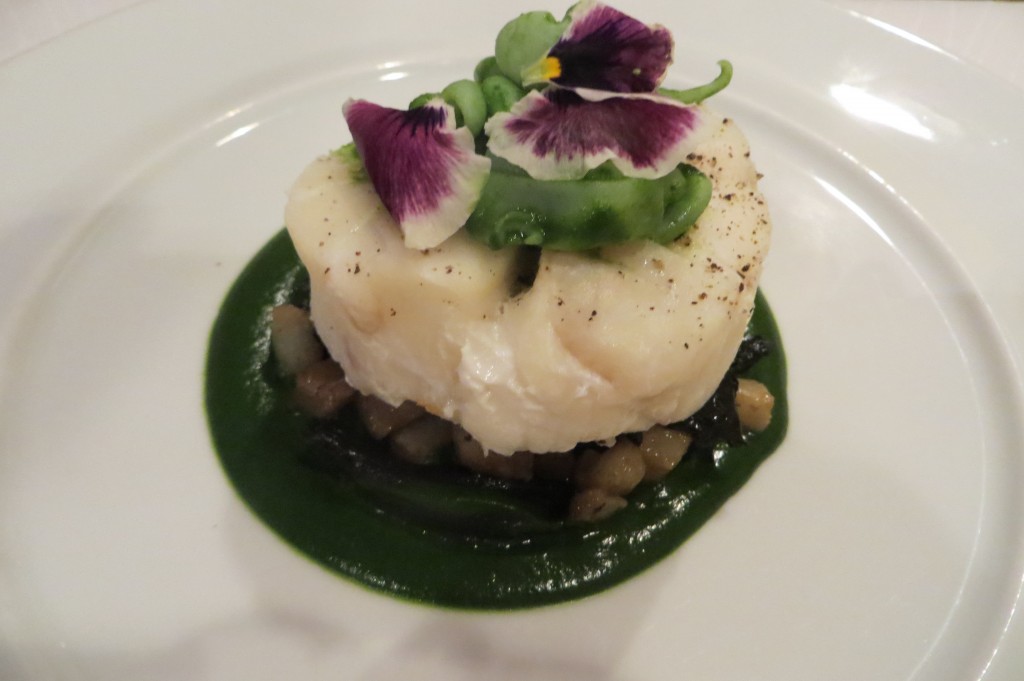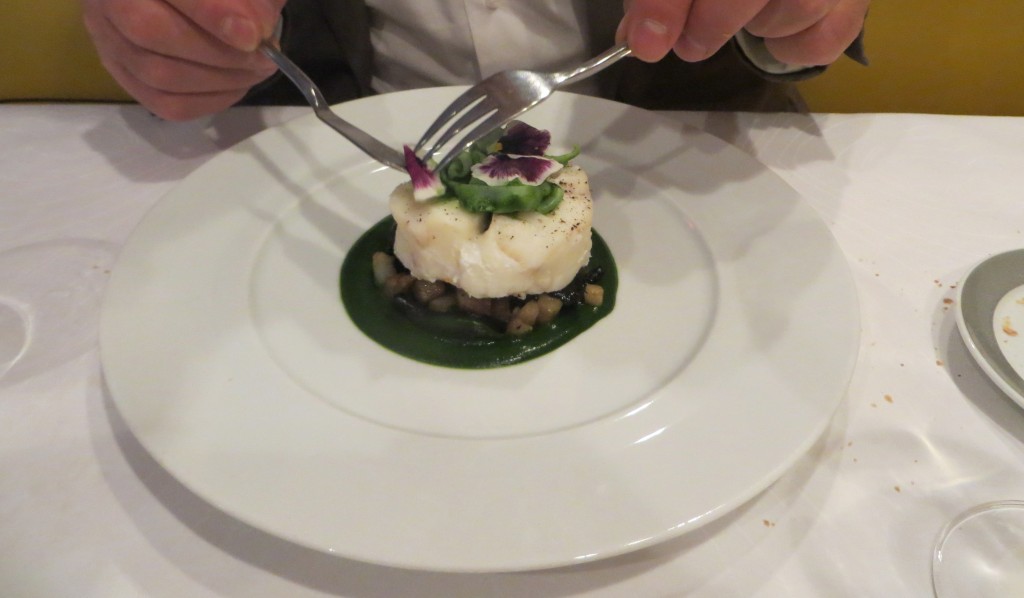 Dessert: Warm chocolate cake, Bailey's panacotta, vanilla ice cream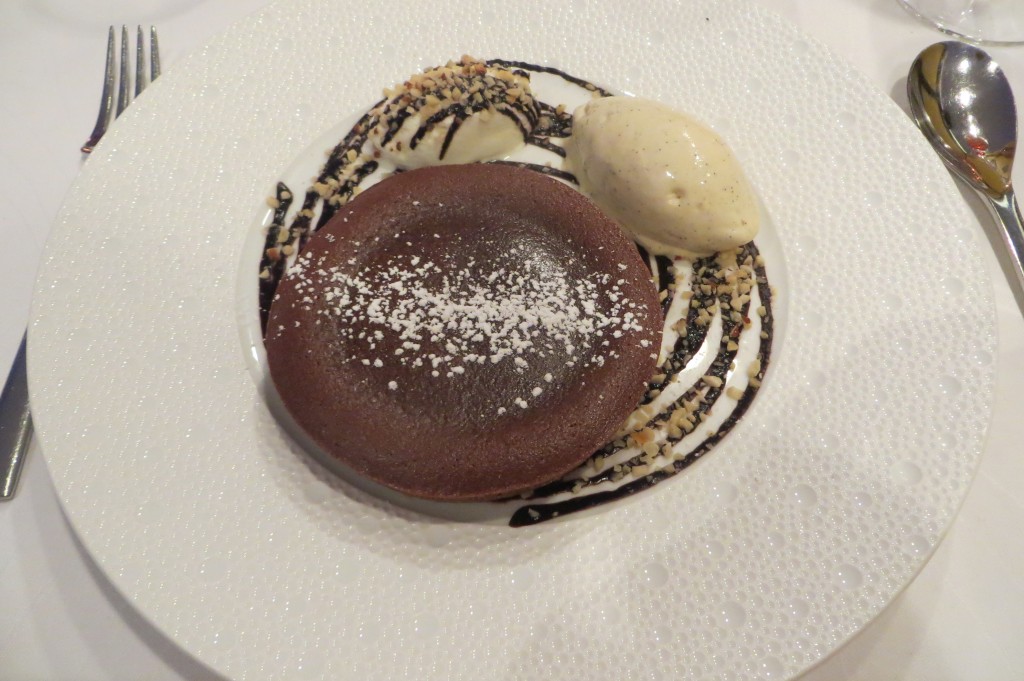 I loved that they added extra things to the menu as a surprise:
Afterwards – at 01.00 the restaurant turns into one of Paris´ fancy night clubs.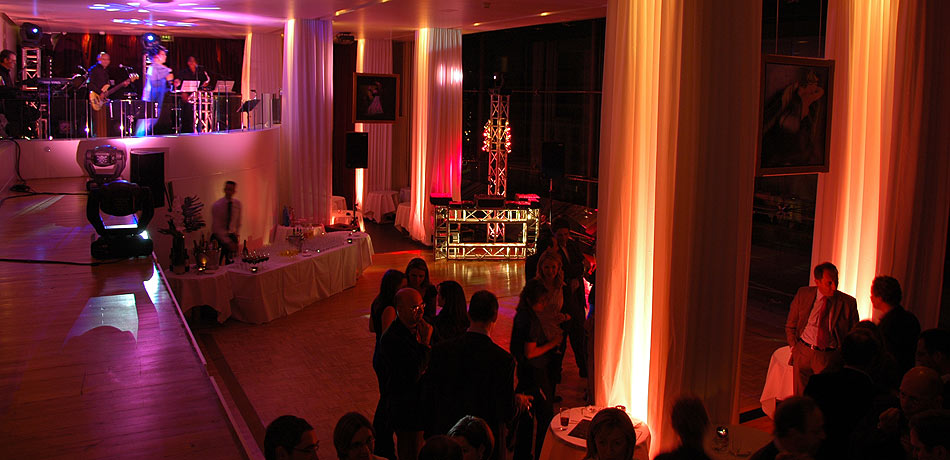 All I can say is that this is one of Paris´ great places
Thanks for a delicious dinner at:
Maison Blanche adresse: 15, avenue Montaigne – Paris 8ème
Fax : +33 1 47 20 09 56