Le 39 V, A French Gastronomic Restaurant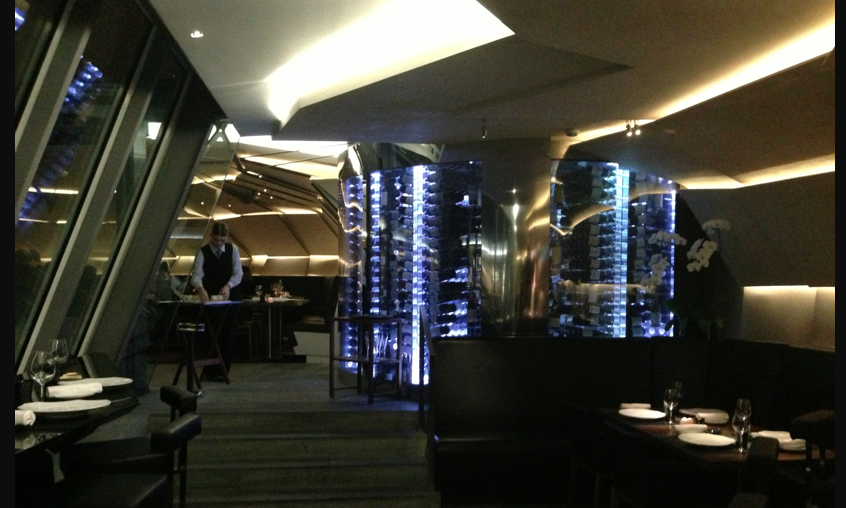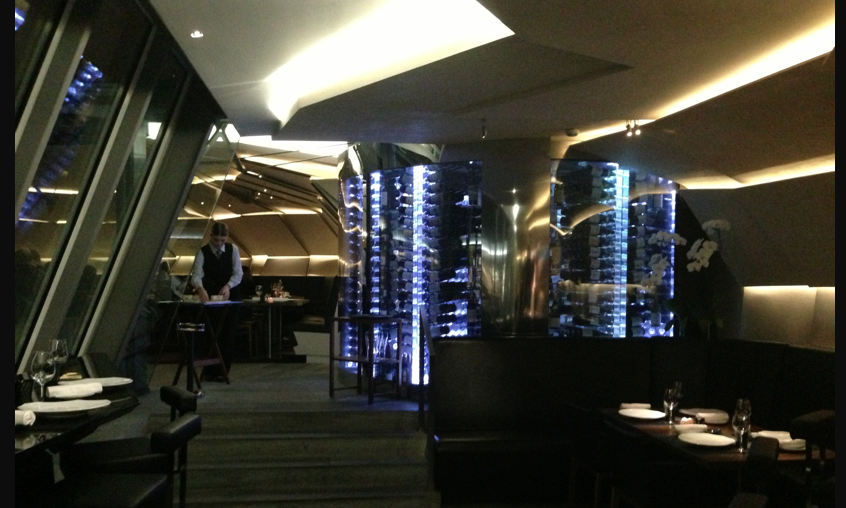 This restaurant, Le 39 V is a piece of heaven – located on the 6th floor of a Haussmannian building in the 8th district. The setting is contemporary and elegant, and the really amazing part is, that you can see the Michelin-starred chef Frédéric Vardon and his team prepare the modern and French gastronomic menu on the opposite site of the building.  On fine days, the terrace, bordered by a vegetable garden, makes the ideal setting for an aperitif in the sun. I really loved this place!
Article and Pictures by Julie Johansen
The restaurant 39 V is a bit hidden…but you´ll find it on: 39, avenue George V (access 17, rue Quentin Bauchart) – Paris 8ème
Once you get to the 6th floor you´ll enter a super cosy and modern restaurant…
Remark that it´s only open on Monday to Friday!! And that a menu is around 95-125 euro.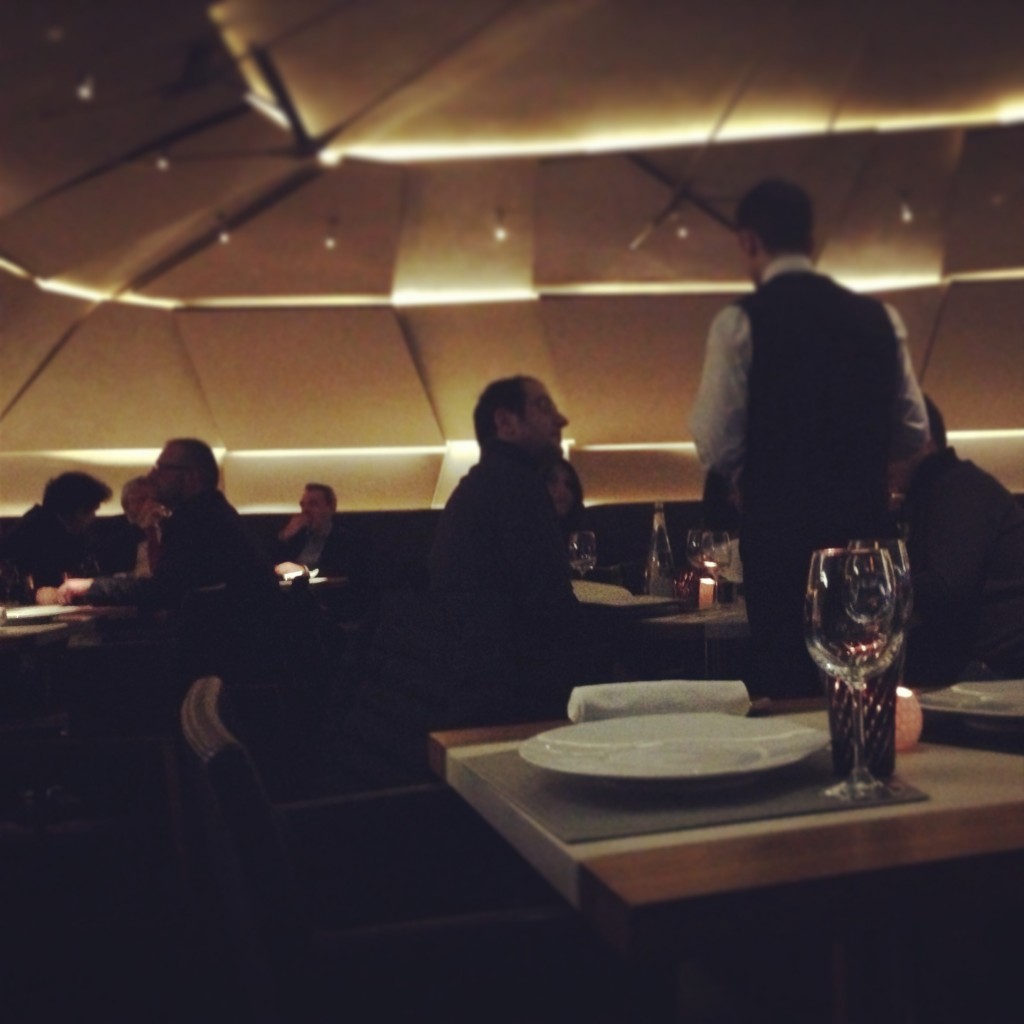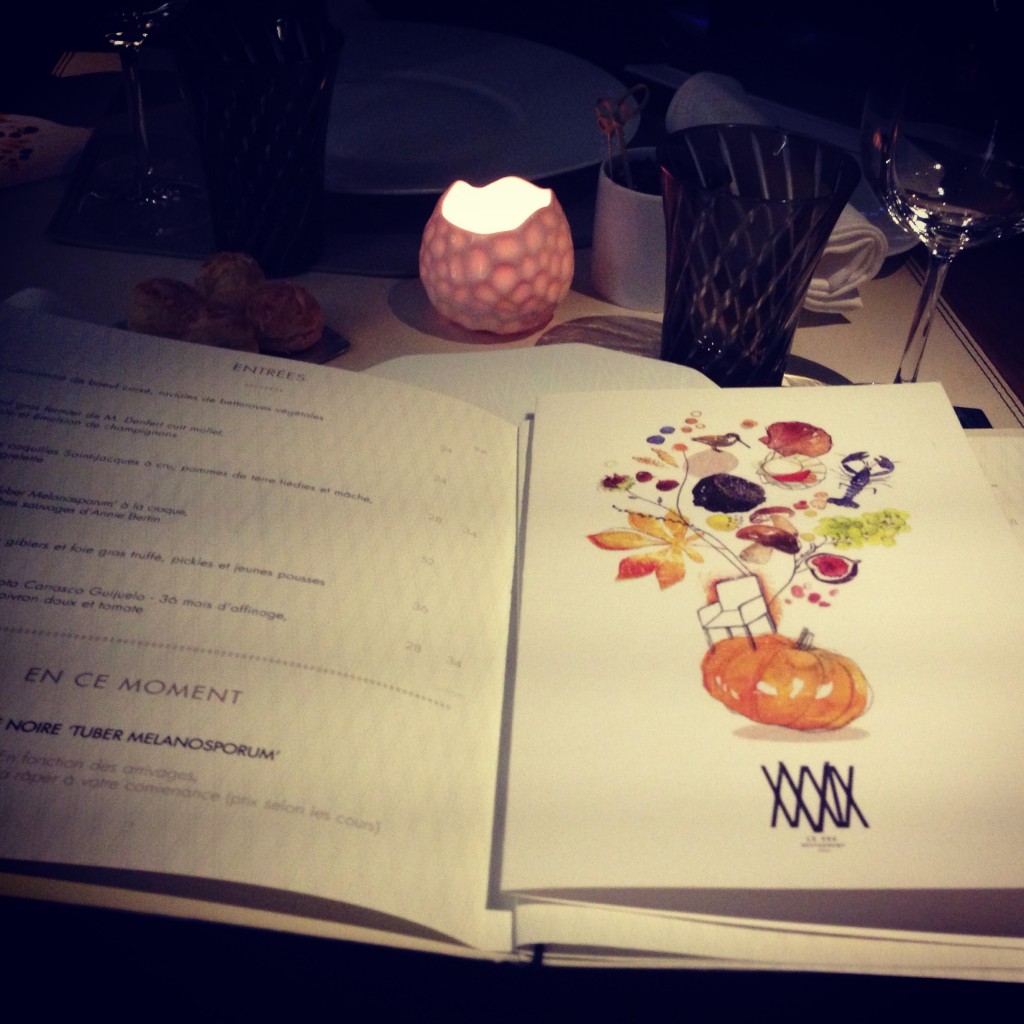 While waiting for the main course that you´ve ordered, they´ll serve you a small amuse-bouche…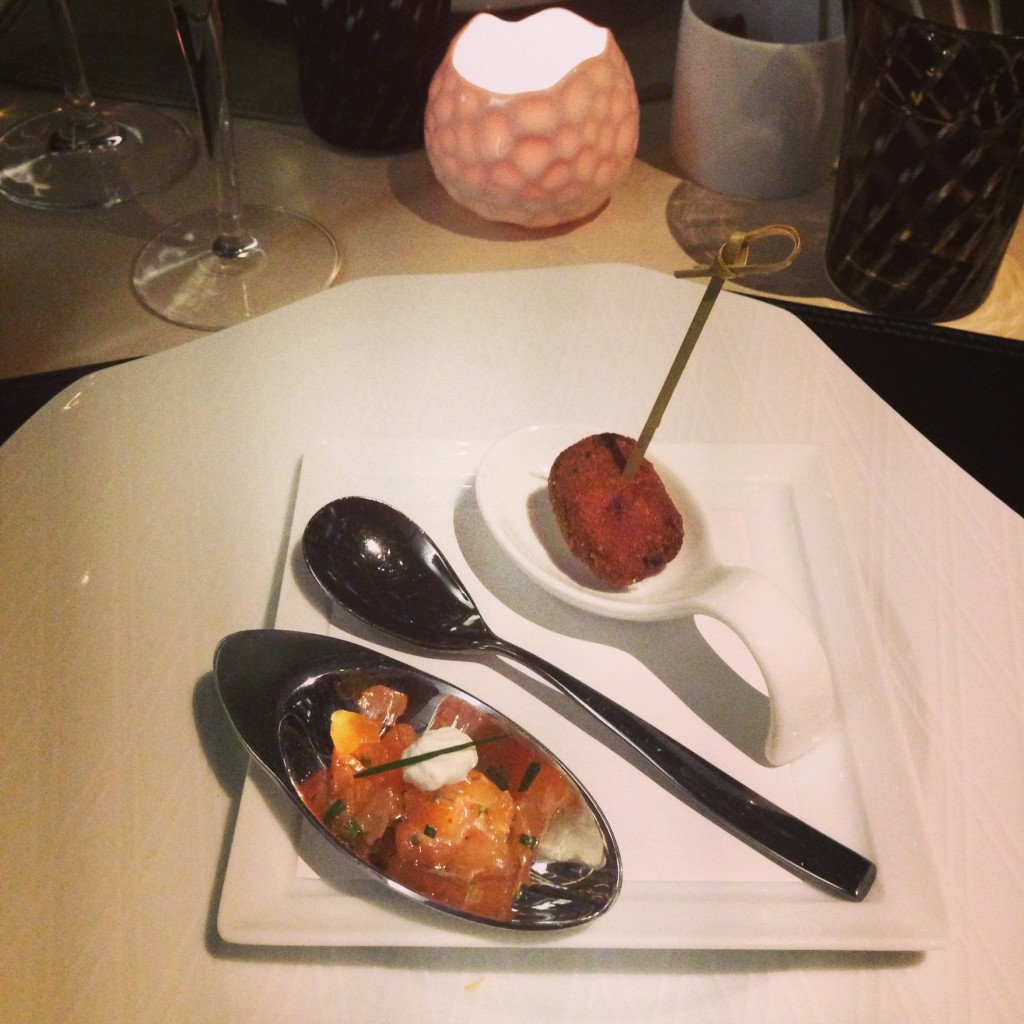 The fish – main courses were really delicious…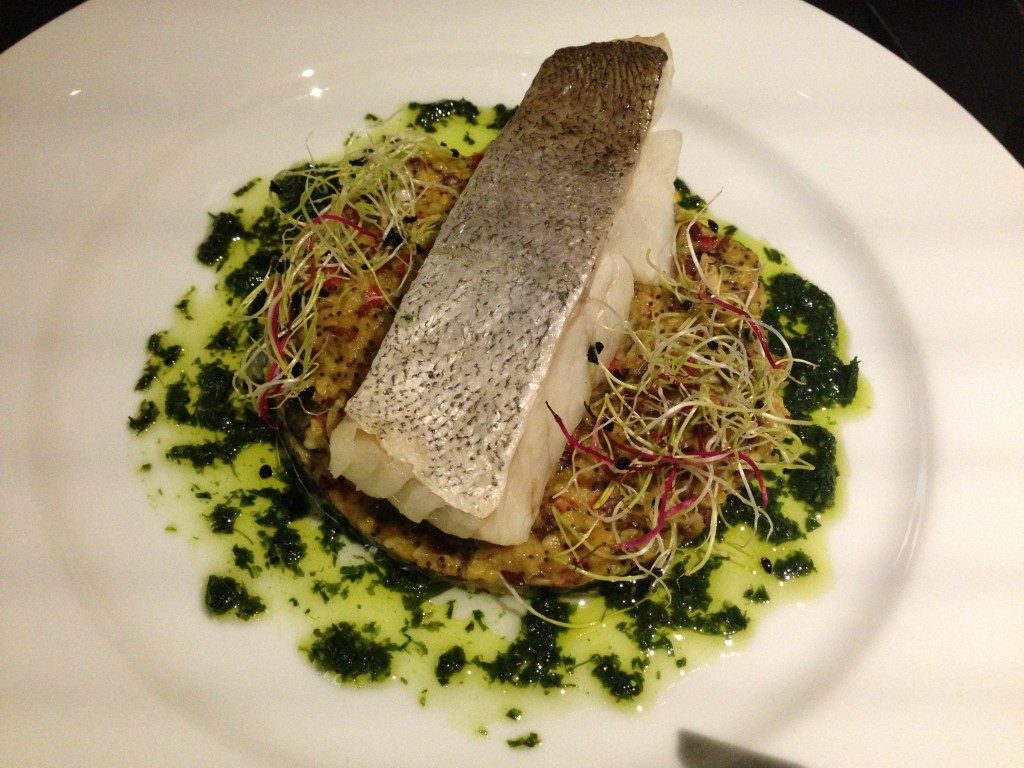 Prepared on the opposite site of the restaurant…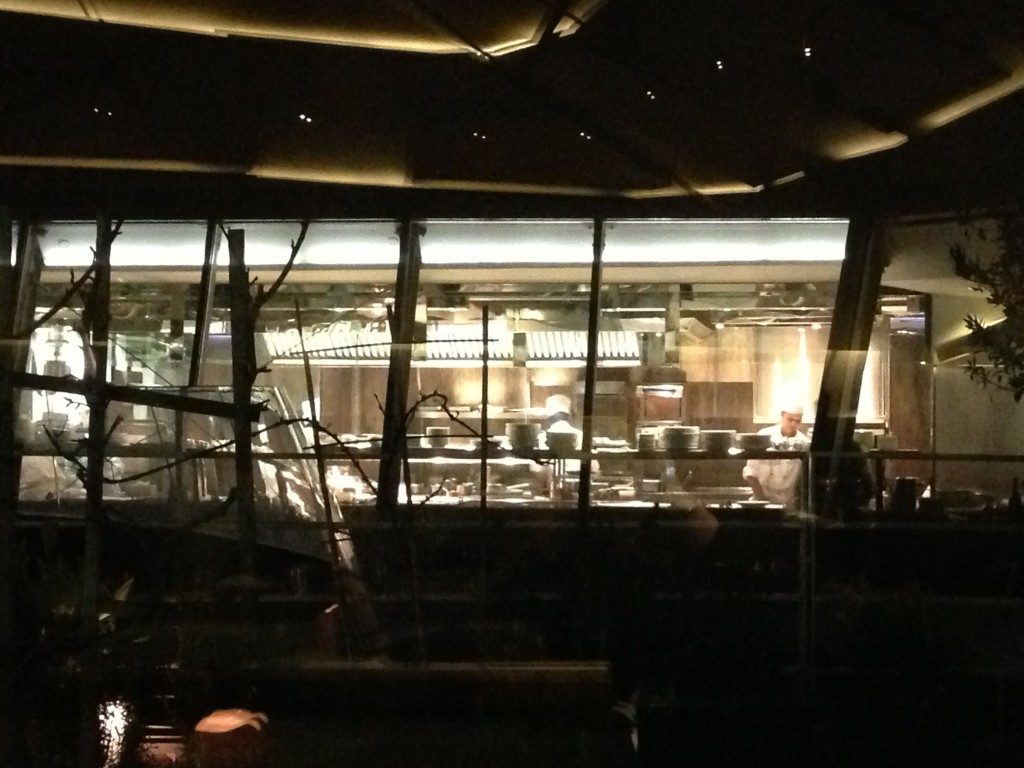 And without overdoing it, this is without comparison one of the best desserts I´ve tasted for a loooong time: The banana/citrus dessert!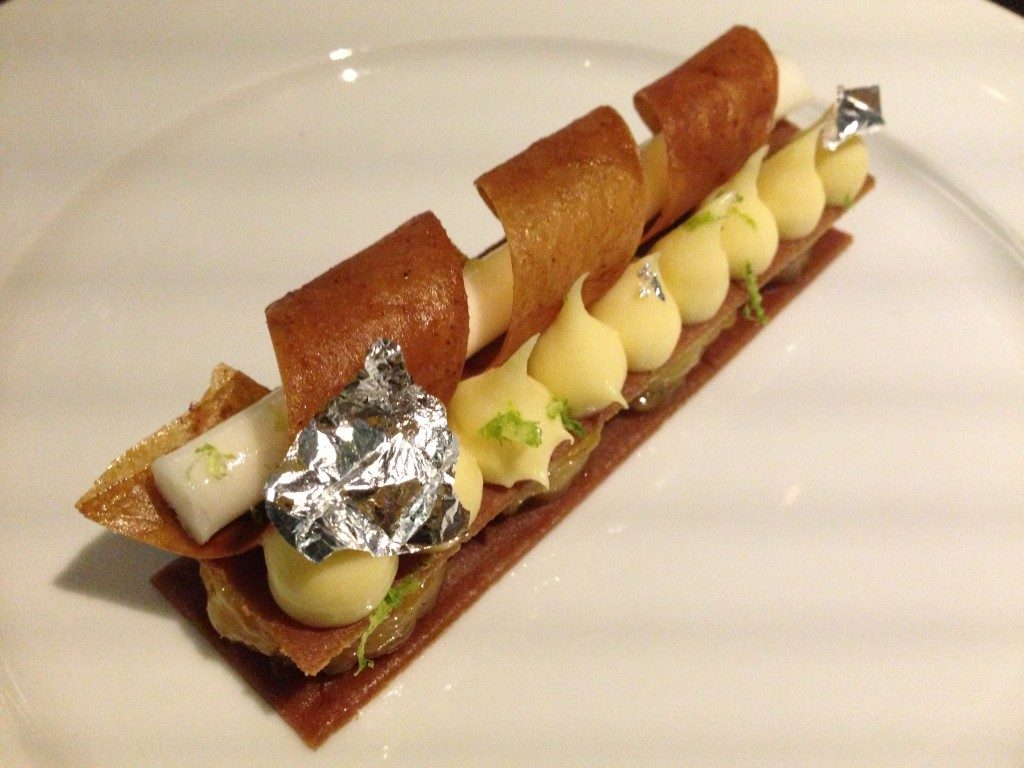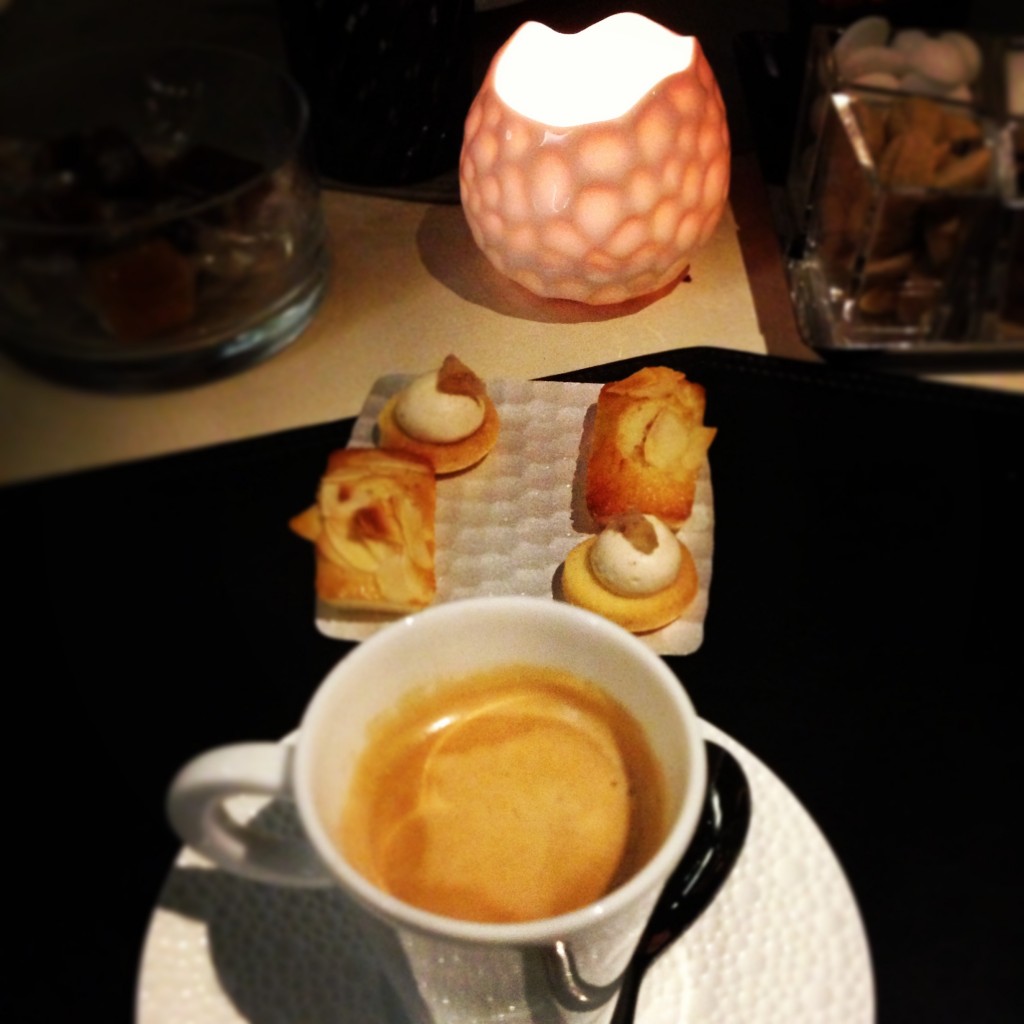 And to finish a wonderful evening…ask in the reception to see the satellite! Magical!