L´Auberge Dab, A great business restaurant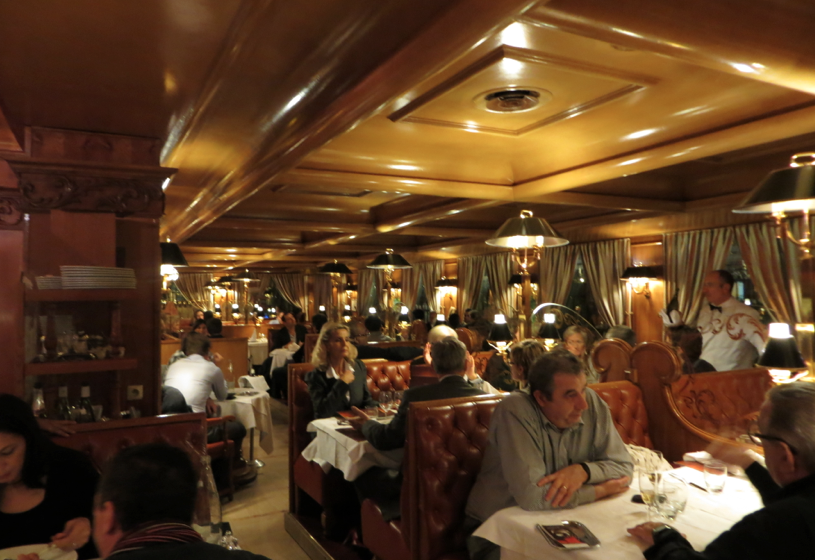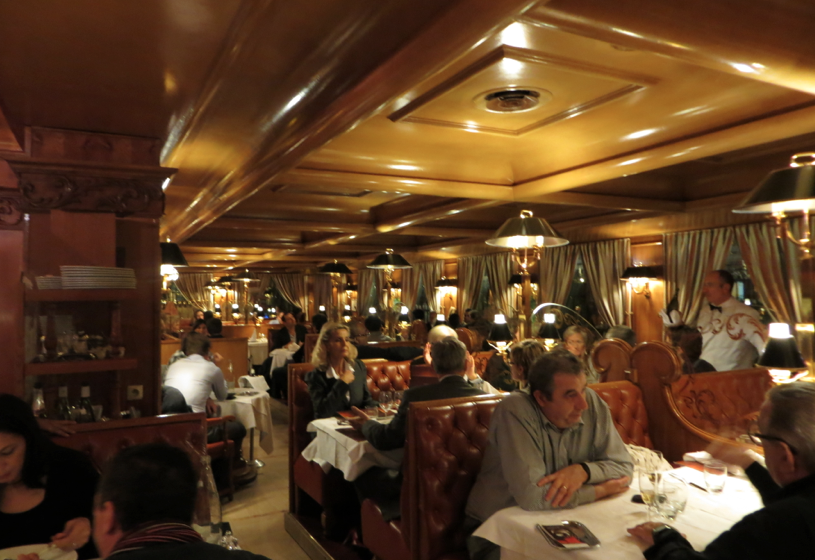 If you wish to take a business client to a great Parisian restaurant l´Auberge Dab is an excellent place. You´ll find it across the Palais des Congrès, near Porte Maillot, in the elegant 16th arrondissement. I was very delighted.
Article and pictures by Julie Johansen
L´Auberge Dab, An excellent business restaurant 
As soon as they opened the door a waiter took my overcoat and I entered a world of leather benches, wooden interior and bay windows. "A warm, welcoming and intimate restaurant", exactly as they promise it on their web site.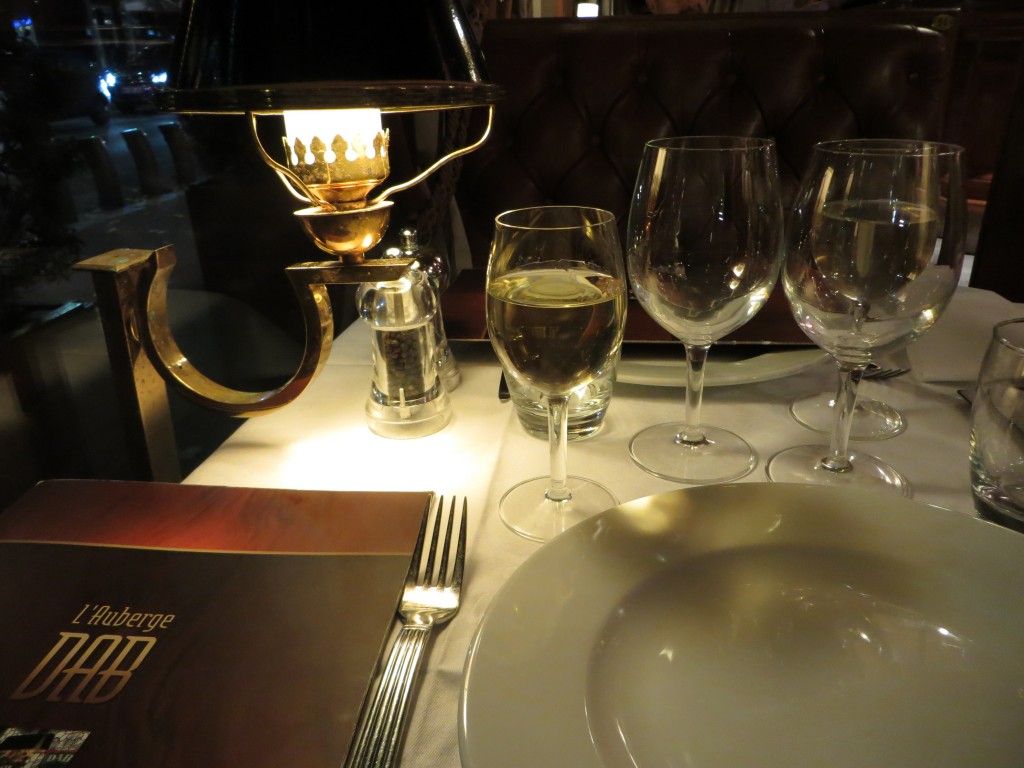 I loved the nice atmosphere. There is no doubt that this is one of the places where Parisians in high positions bring their business-clients to give them a nice experience of the Parisian brasseries.
The food was delicious (Saint Jacques – the starter)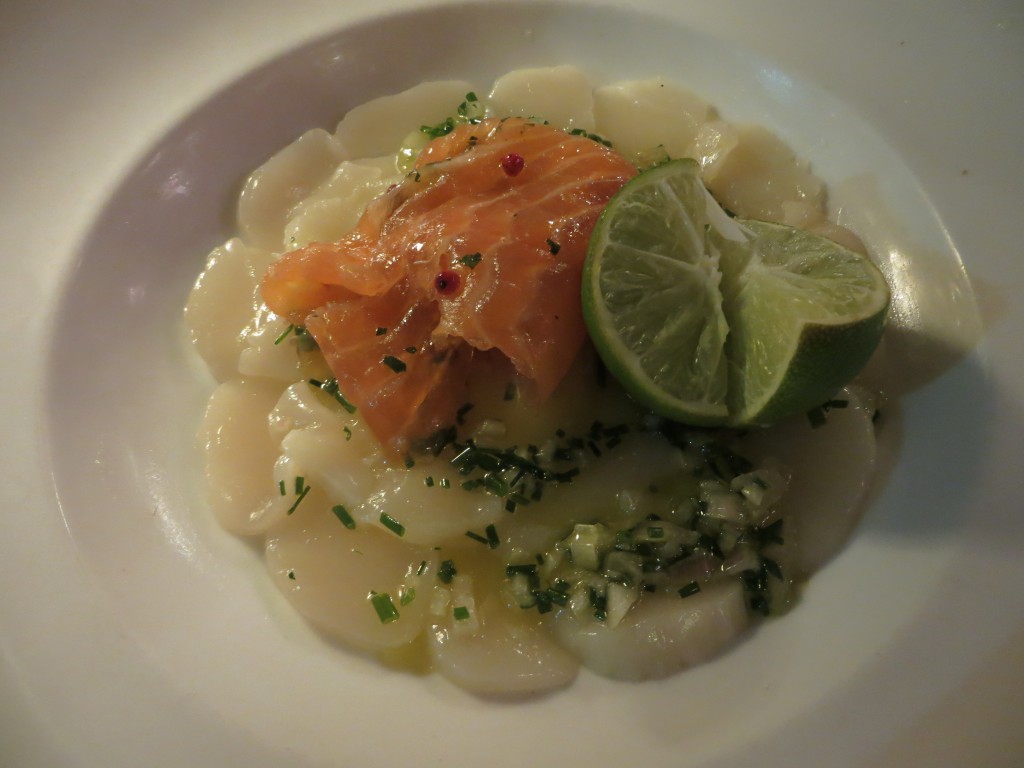 I was really fascinated by the wooden stair
And by the warm atmosphere in general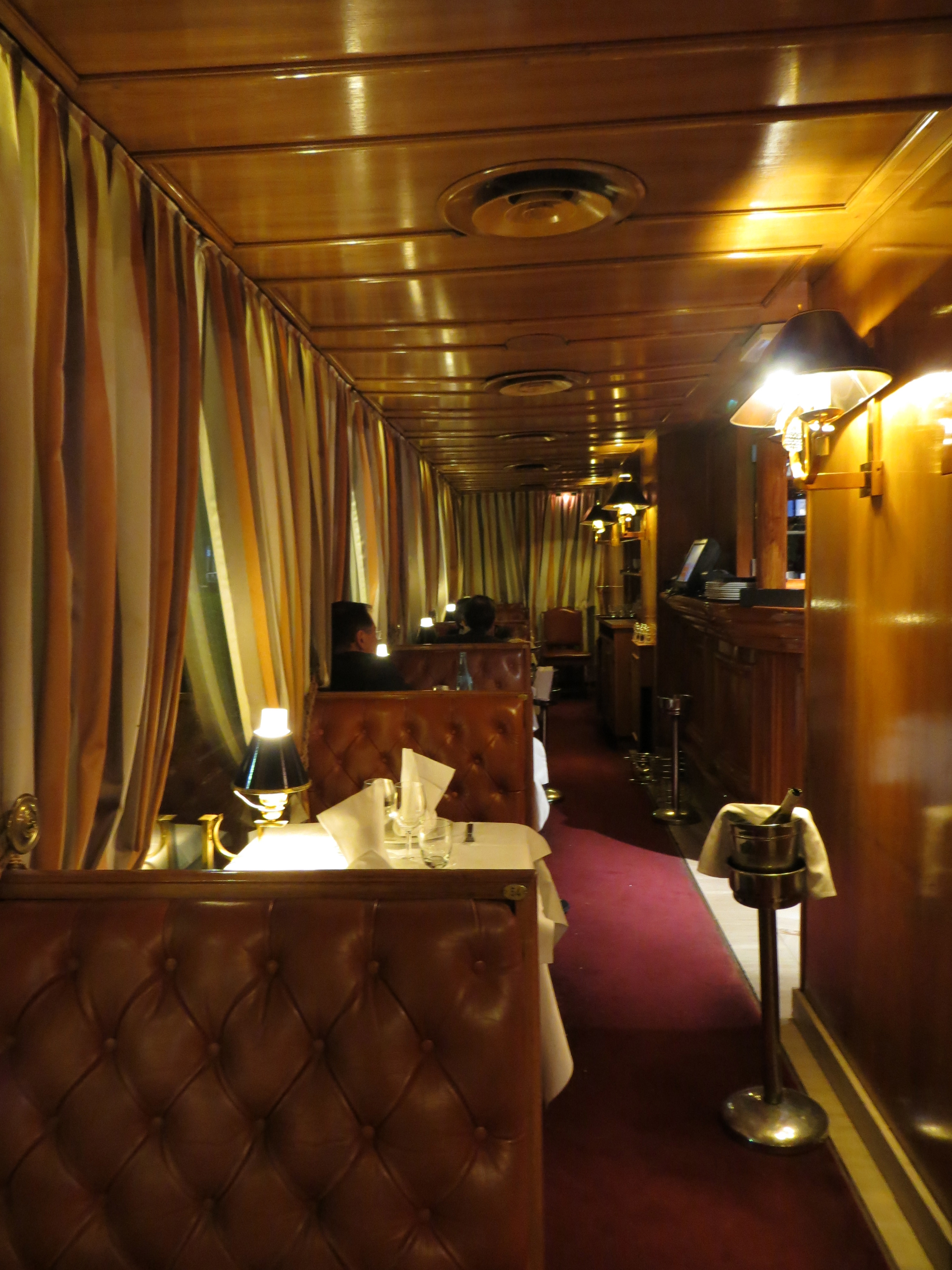 Adresse:
L´Auberge Dab
161, avenue Malakoff • 75116 Paris
Open 7 days a week • Hours: 12am-15pm and 19pm-2am