Ciel de Paris, A Gastronomic restaurant in Paris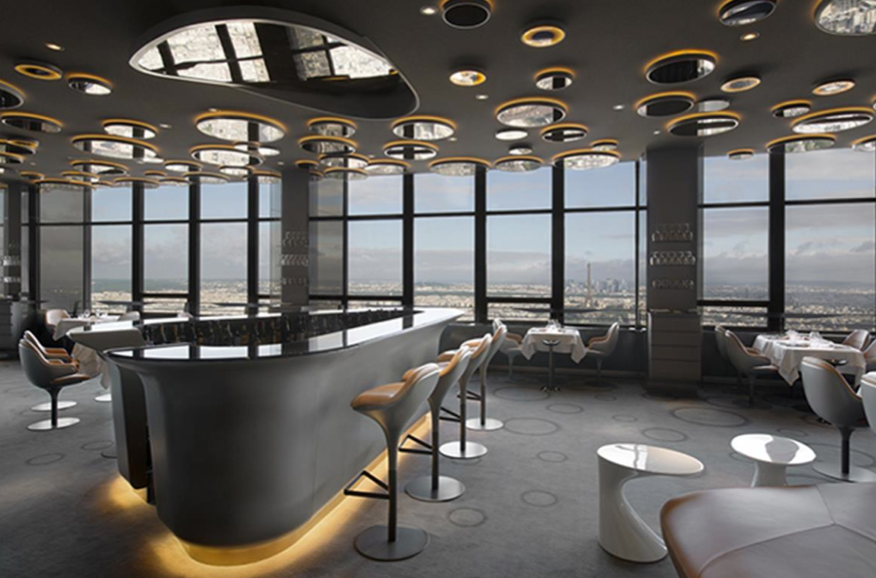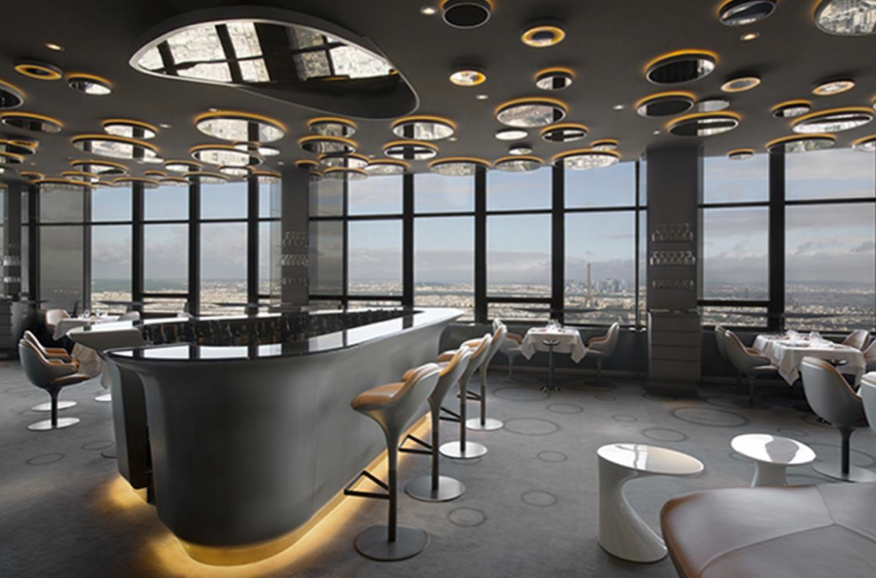 Without doubt, this is one of my favorite restaurants in Paris – le Ciel de Paris in top of Montparnasse tower! And this time I had the pleasure of sharing the great view and architecture with some good friends from Beverly Hills LA. A terrific evening where I was reminded that everything is possible…
Article and Pictures by Julie Johansen
If you have paid enough attention when watching some of the famous american movies, you´ve probably seen rooms decorated with Carls lamps – shapes that they have passionately created…!
I can only say that spending time with passionate people is always very uplifting: time flies and during the conversation I was reminded that dreams and hopes are very reachable – it´s the first step on the way to realization – "If you can dream it you can do it", said Walt Disney!
Not only do passionate people believe that everything is possible – they follow their dreams no matter the barriers or challenges that might appear on their way…well knowing that either time, money or creativity can solve it! They continue because passion is too strong to let obstacles stop them.
The difference between successful people and non-successful people:
What all the successful people I know have in common is that: They continue believing in, and pursuing their dreams while others get tired and quit. When things seems hopeless successful people have the will, the dream and an ability to visualize things happening even before they do. They continue to work towards their dreams – believing that one day they will come true. Their deep passion for something keeps the flame alive, and if things doesn´t work out straight away they just continue. They are crazy enough to try everything. They often do what others doesn´t dare to do. They network and help others when they can, well knowing that good things given out always comes back (as good karma). They appreciate the good things that happens in their life already (because how could they be rewarded with the better if they don´t appreciate what they have already?). It seems like successful people attract even more success because they surround themselves with optimistic, inspiring people. And that´s what I was reminded tonight…
Spending time at Ciel de Paris was a source of inspiration as well…here you can dream away…while enjoying delicious food…
I had an amazing evening…and I´m sure everyone would at "Ciel de Paris"…
Ciel de Paris Restaurant:
Tour Maine Montparnasse 56e étage, 33 Avenue du Maine, 75015 Paris
01 40 64 77 64