Ciel de Paris, Restaurant Montparnasse with panoramic view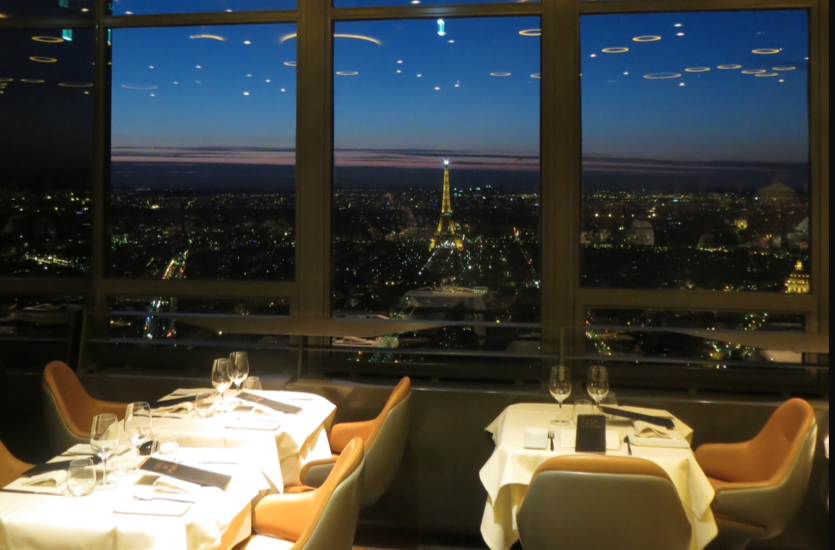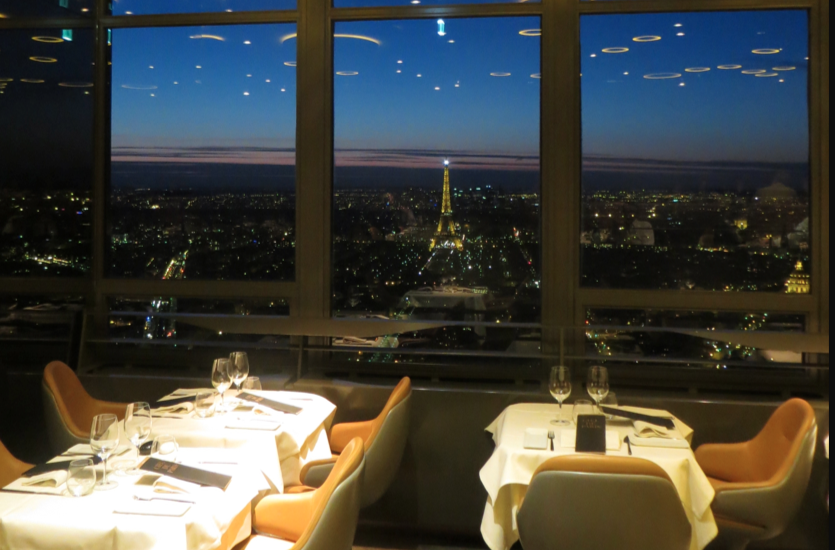 The 14.04.2013 I discovered an amazing restaurant in Paris: Ciel de Paris…literally a piece of heaven! I loved it! The view was exceptional, the atmosphere zen and the food delicious! After 6 hours in this restaurant I still felt like staying! Absolutely recommendable – Read more about it here…
Pictures and Article by Julie Johansen
Ciel de Paris: Restaurant in top of Monparnasse
Tour Maine Montparnasse: 56 ème étage – 33, avenue du Maine – 75015 Paris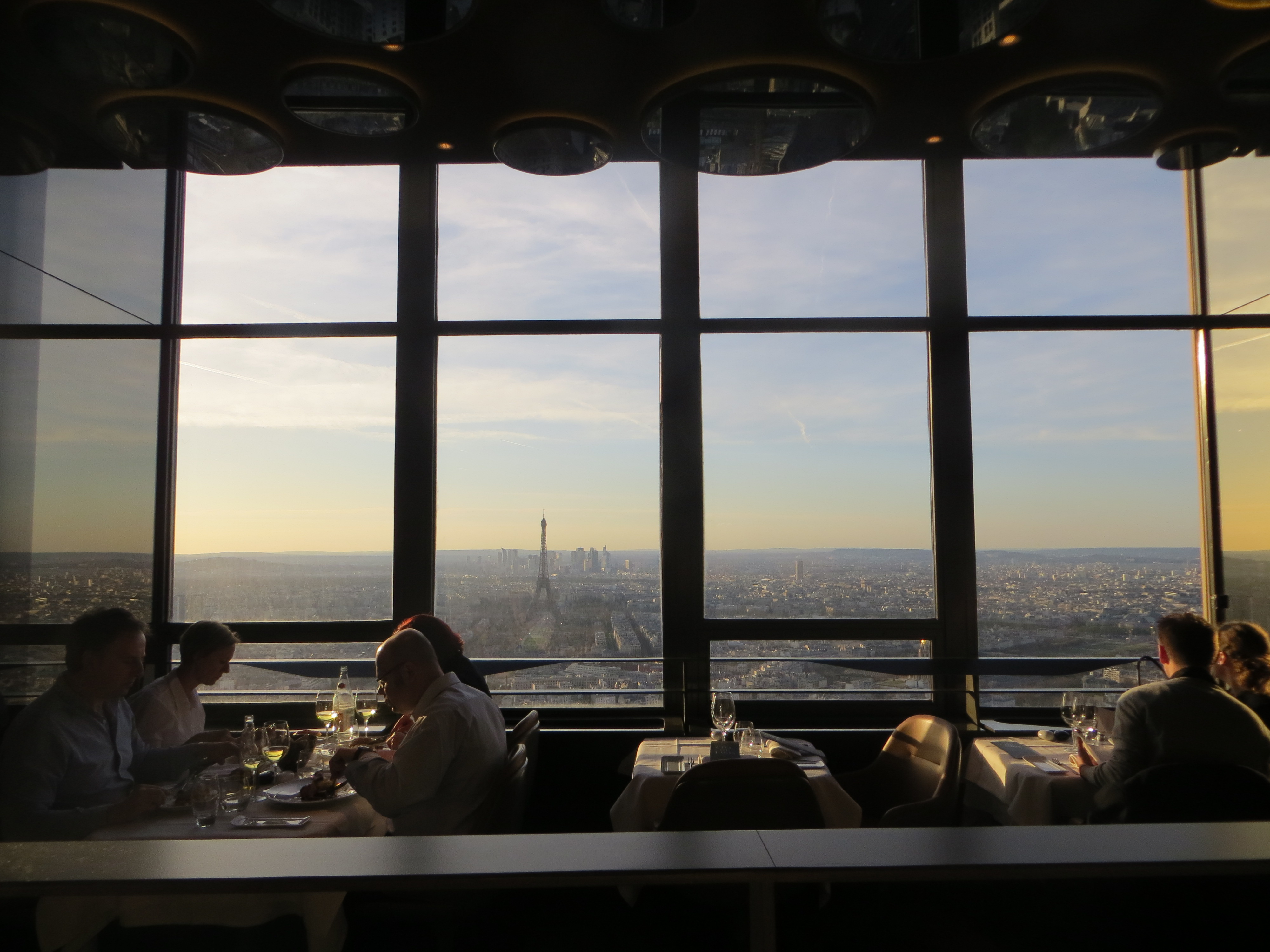 The atmosphere up-there is magical…
At any time I would recommend you to discover this place. It is fantastic… if you arrive at bit early, around 7pm, you can enjoy the fantastic sunset over Paris while enjoying a  glass of vine, champagne or another cold appetizer…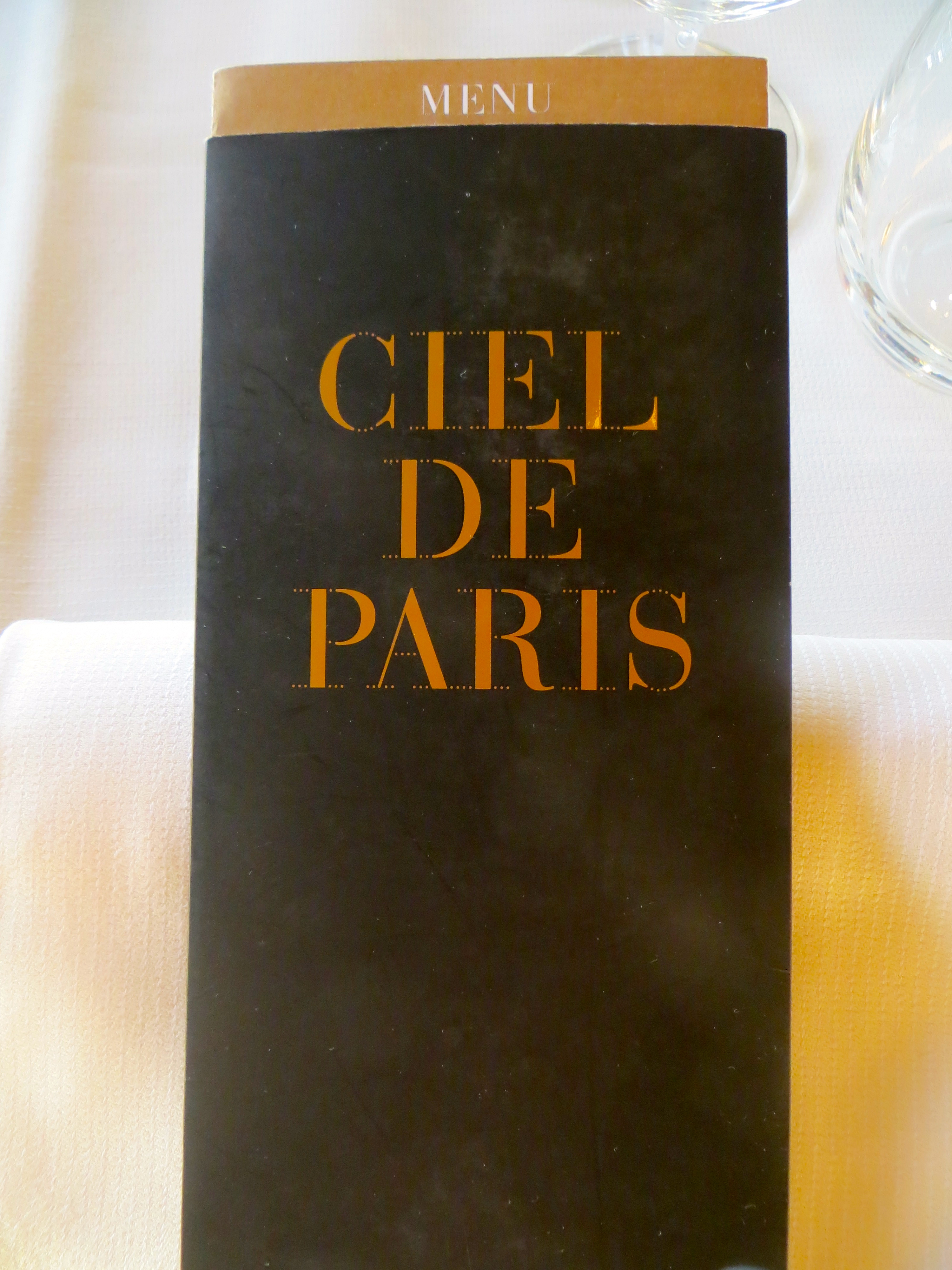 The restaurant: A Piece of heaven
Even a Parisian who would consider it a bit touristic should definitely visit the "Ciel de Paris"…to rediscover the fascinating Paris from above! There is a special peace up there…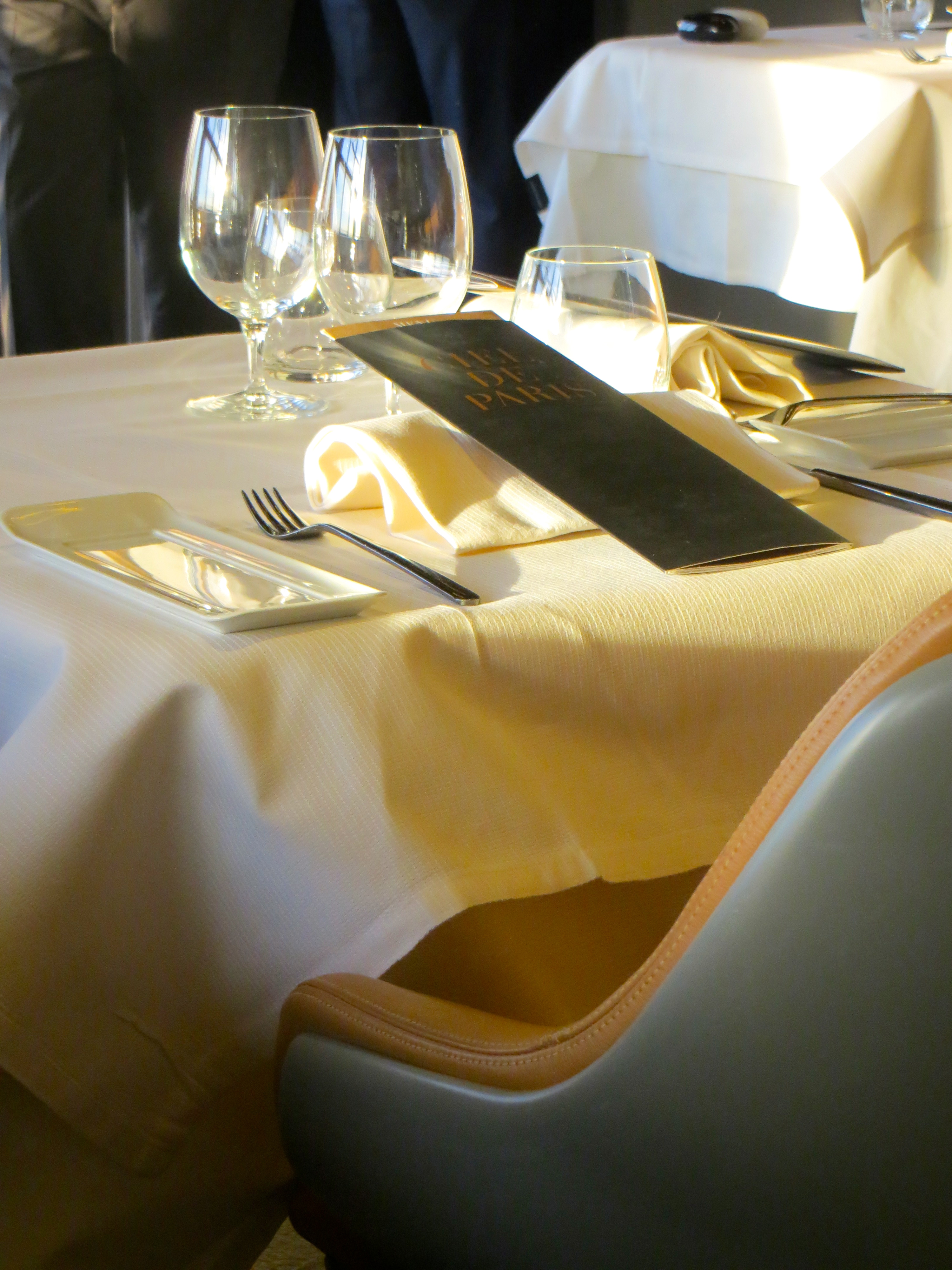 …and while the darkness slowly falls – you can enjoy a panoramic view over Paris…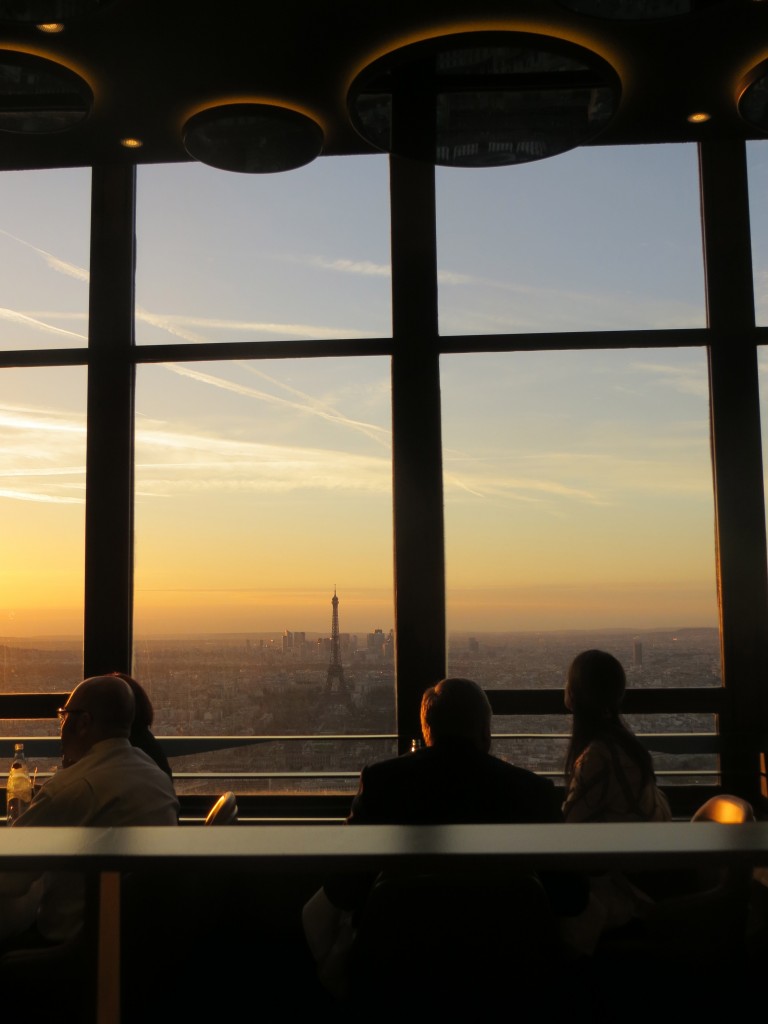 I certainly did! And so did everyone else.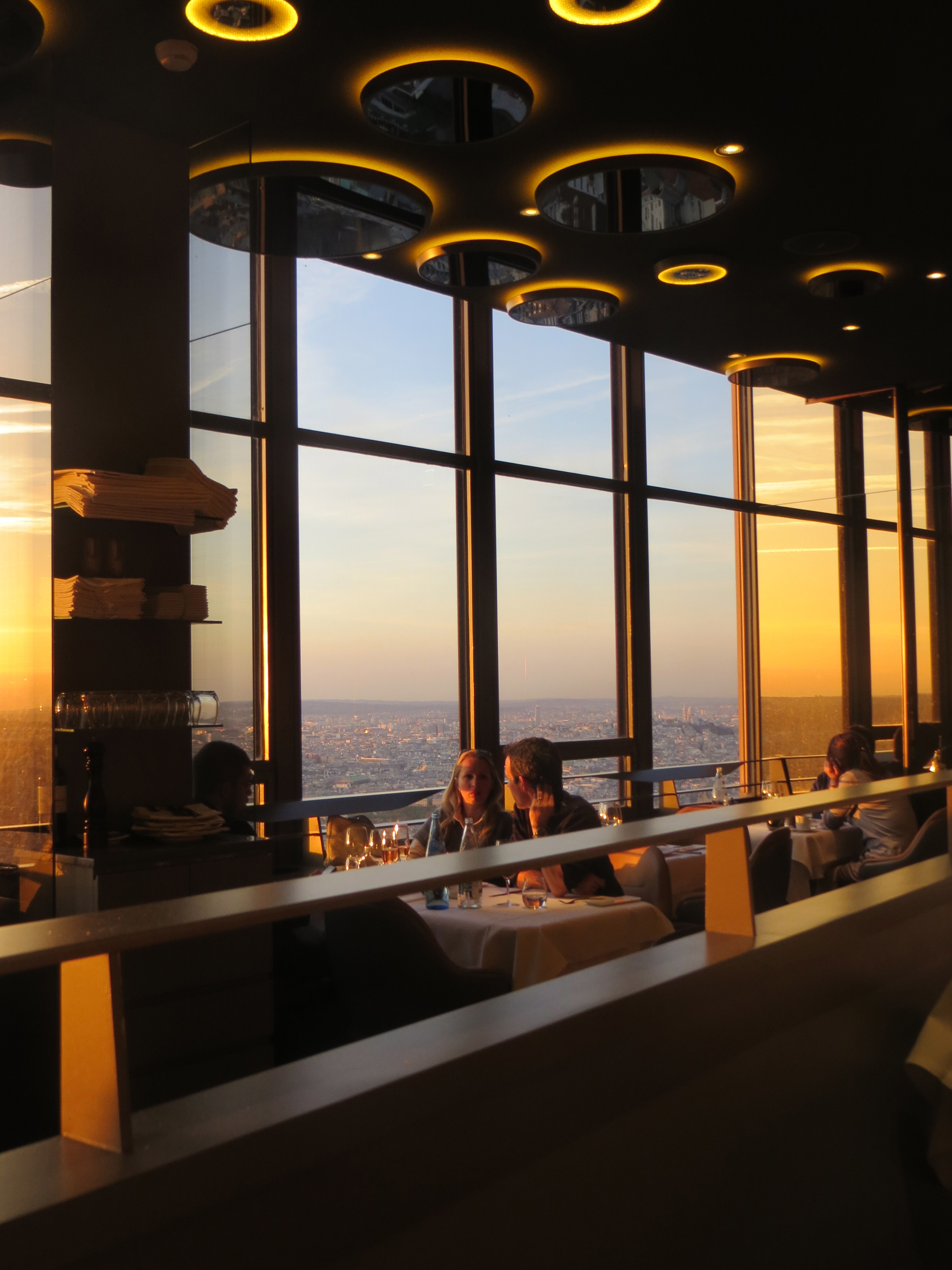 As a STARTER I can recommand: BAR À MILLEFEUILLE
Tout Végétal: Aubergine, tomate & courgette: Au pesto
22 €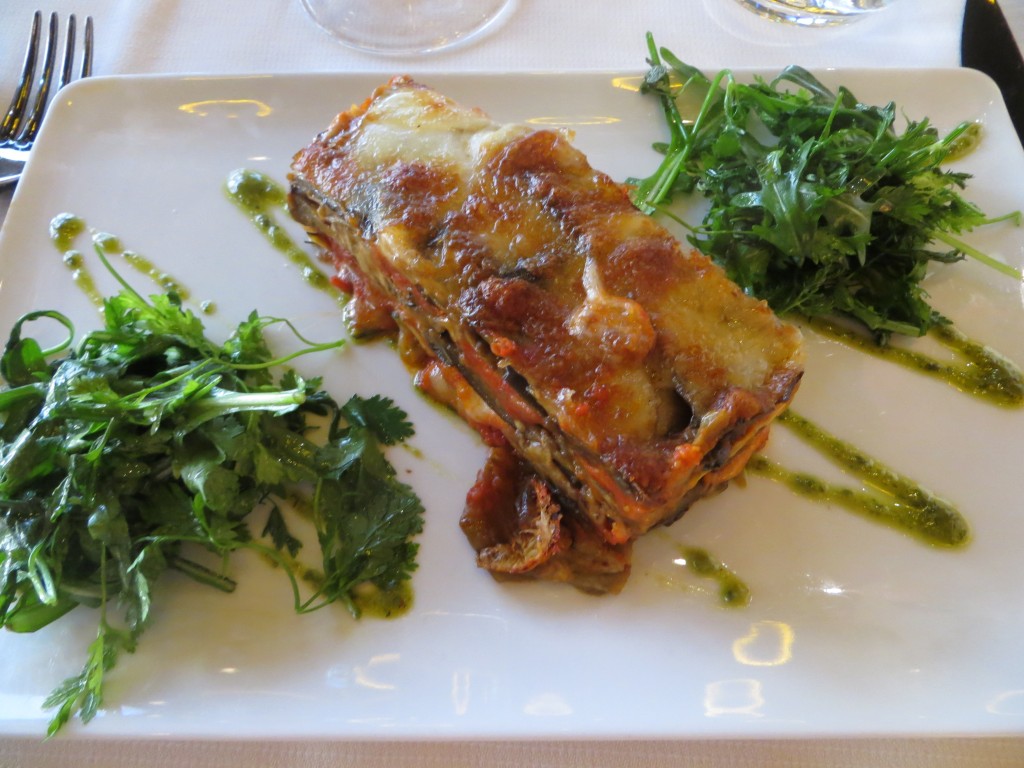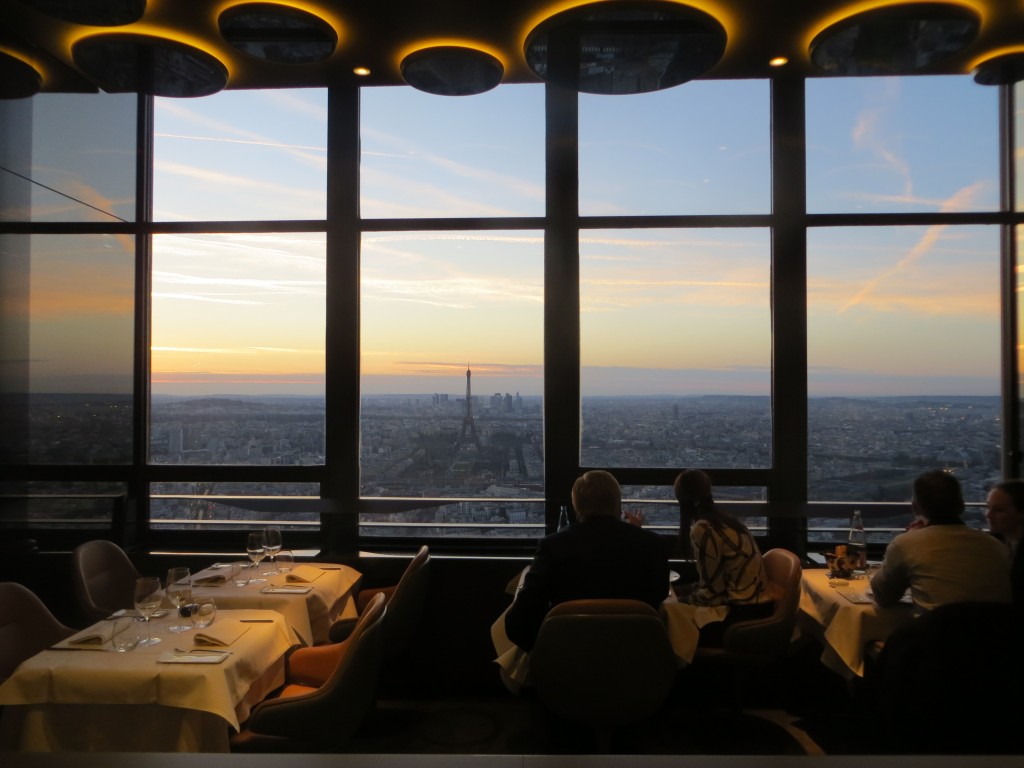 Throughout the evening the light changes the atmosphere which makes the experience quite special… and the darker it gets the more interesting the architecture becomes…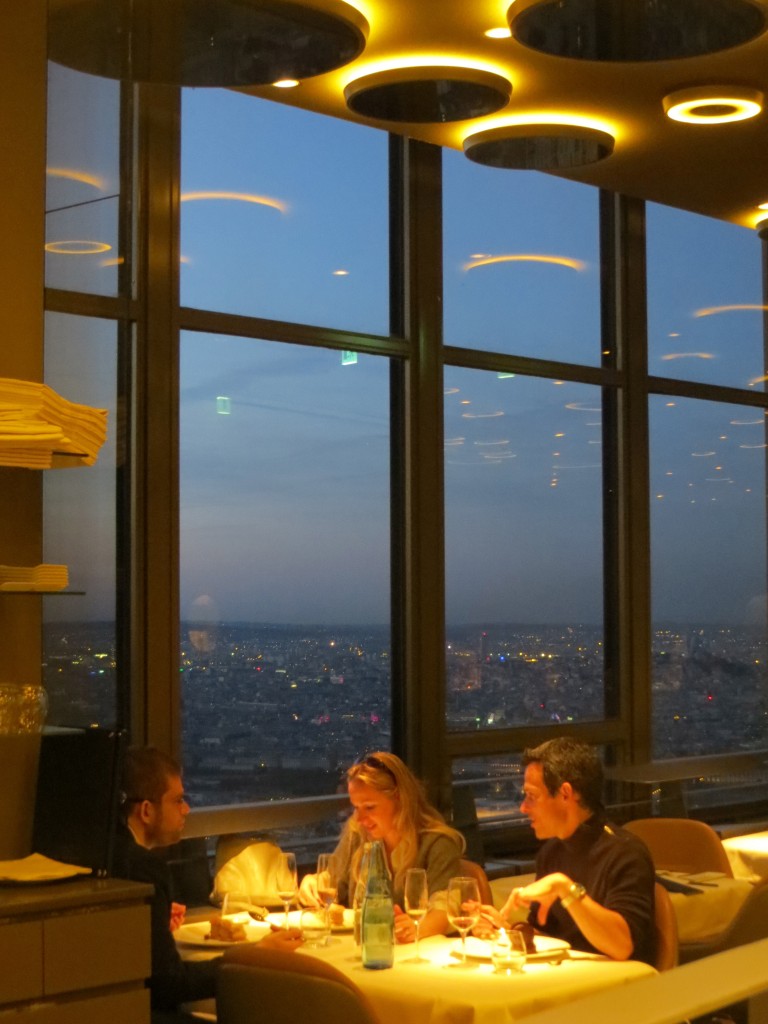 As a Main-course you can chose between several dishes. If you like fish the one below is good!
HOMARD
En civet, boutons & trompettes de la mort,
choux vert fondant
58 €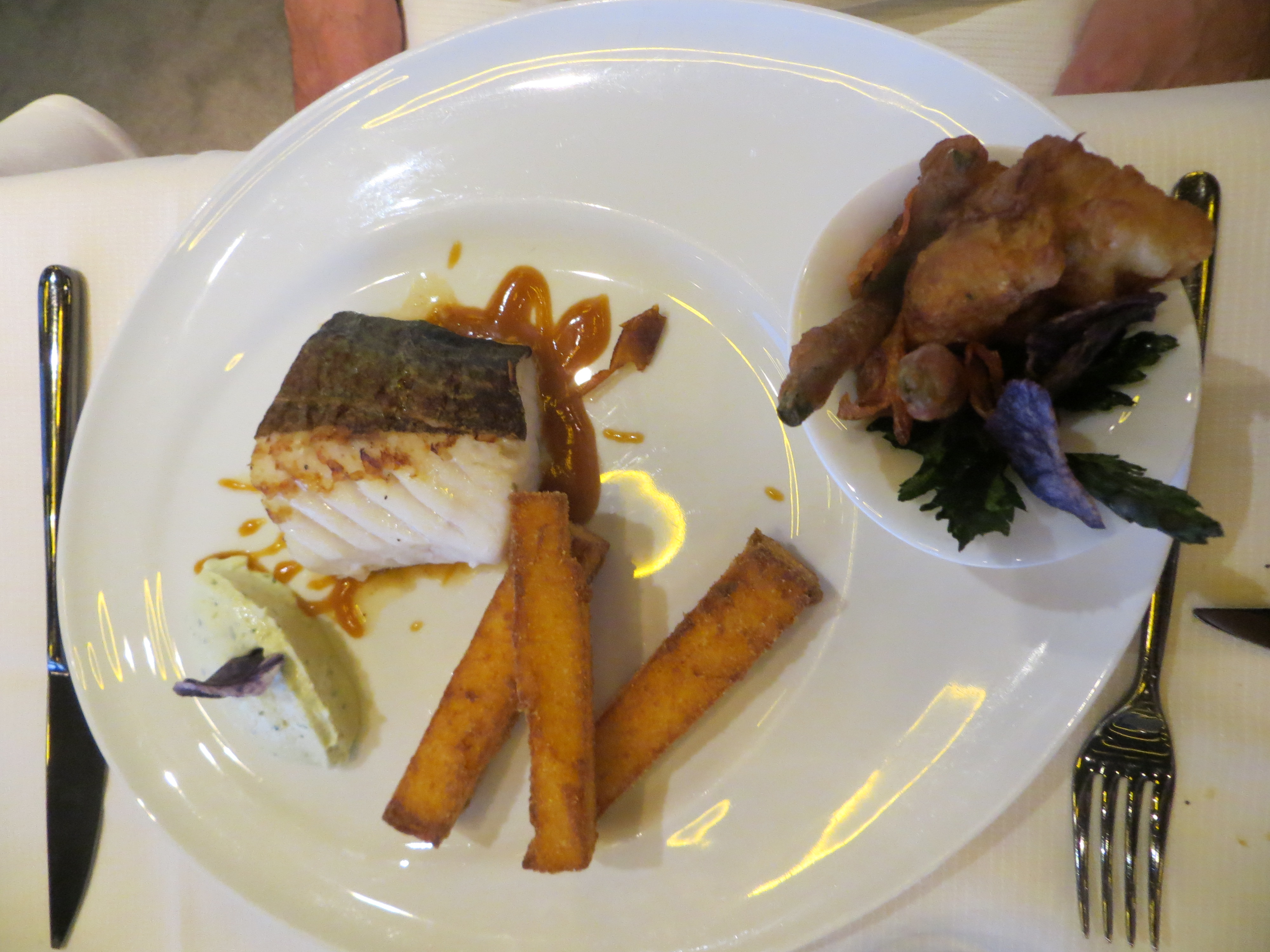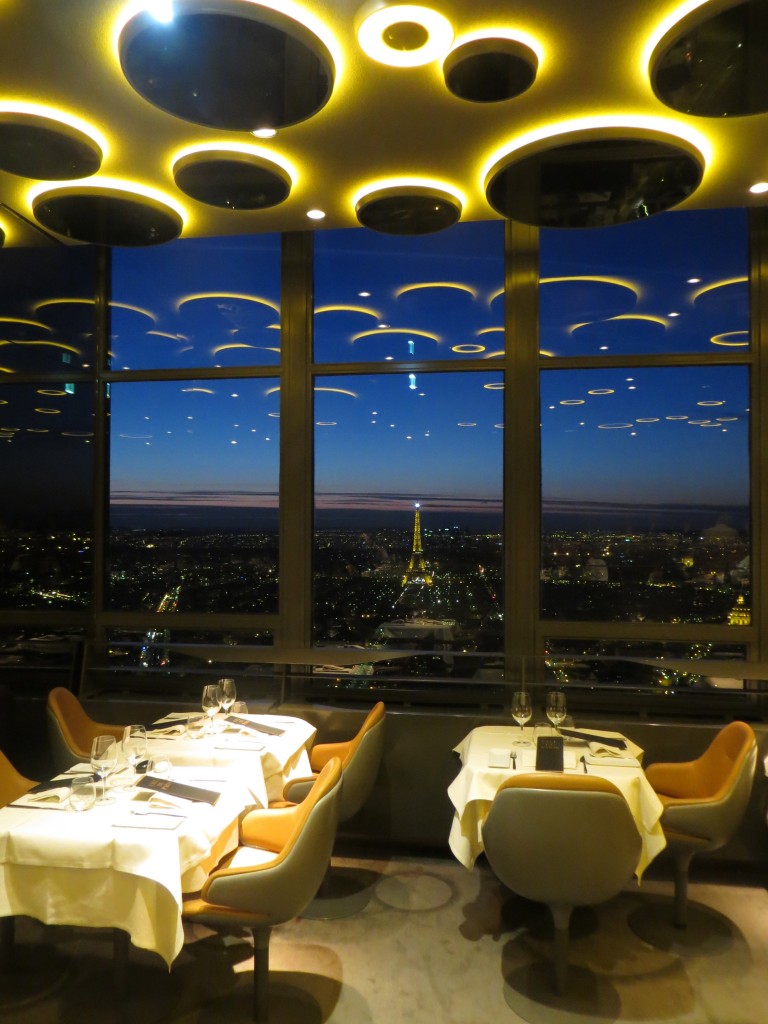 Or if you like meat:
CŒUR DE FILET DE BŒUF
Rattes du Touquet au beurre salé
Sauce aux truffes
44 €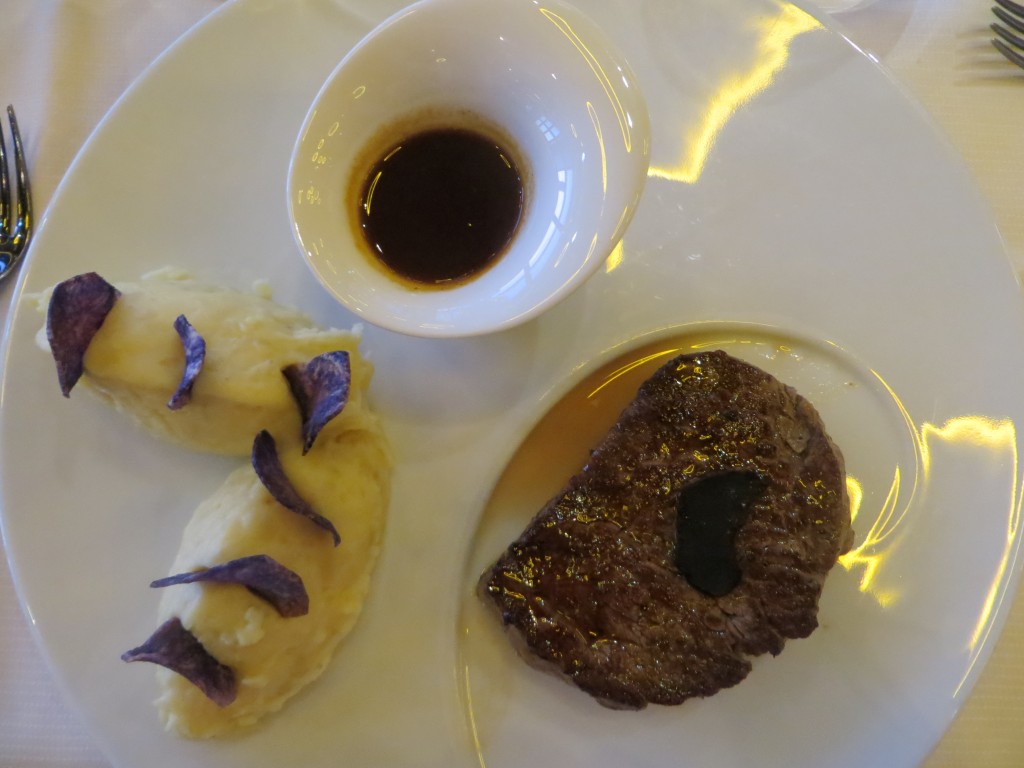 Dessert:
CHOCOLATS GRANDS CRUS
Crémeux Dulcey, mousse Araguani, chantilly Jivara
15€
Or the irresistible: L'IRRESISTIBLE PARIS / BREST
Style Ciel de Paris,
Praliné à l'ancienne sur un sablé Breton
14 €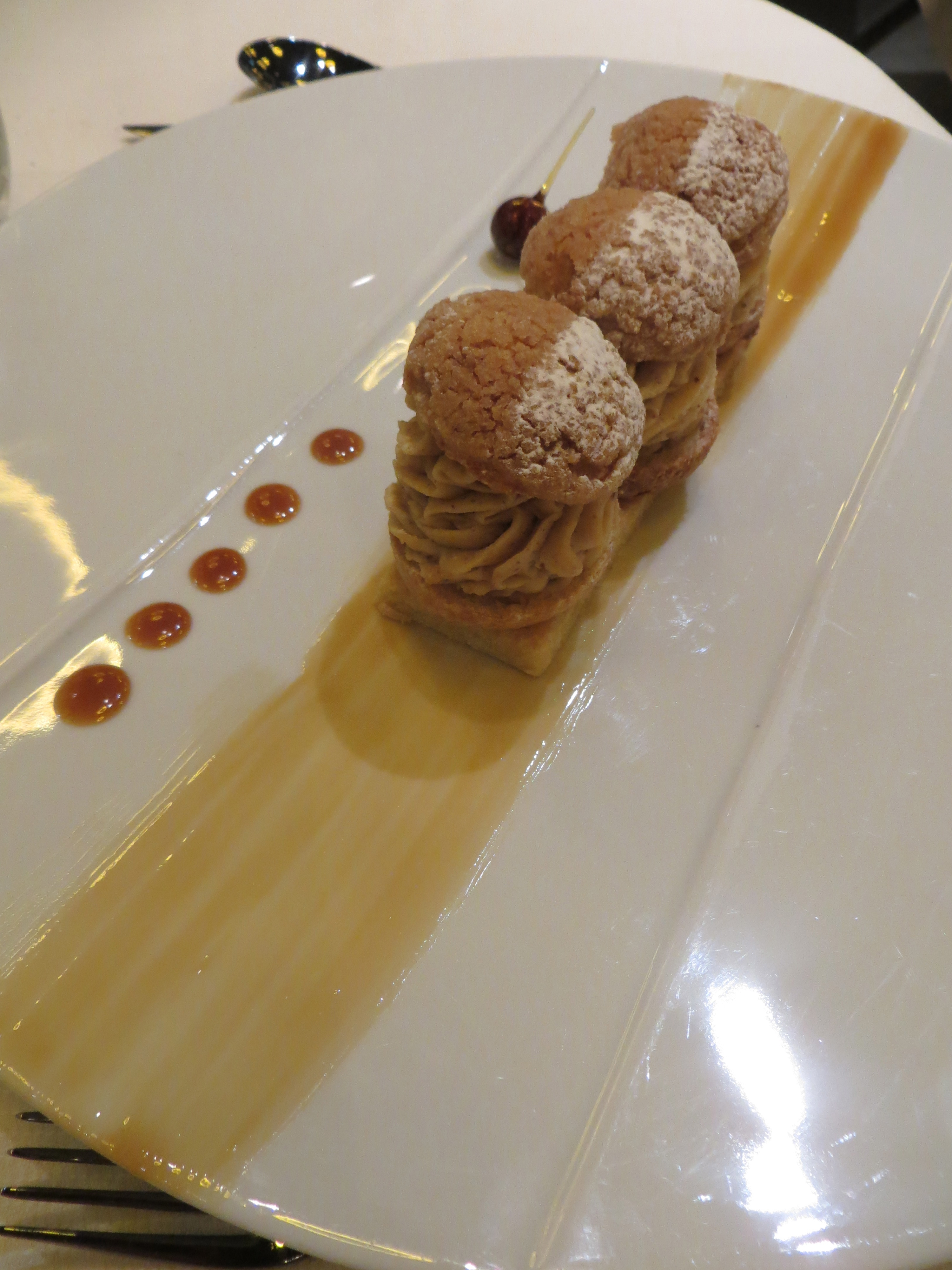 No matter what you chose the food is delicious and the view contagious with its seductive harmony and beauty!!!
Ernest Hemmingway once said: "Paris is a party".