Kong, Restaurant with view over Paris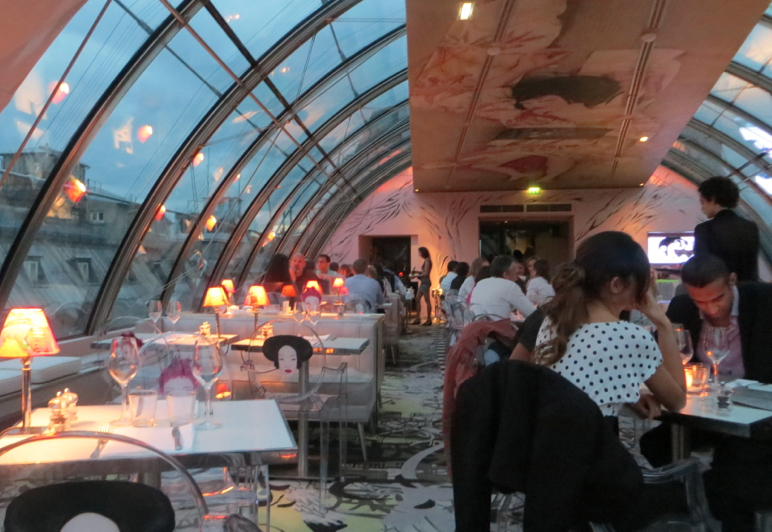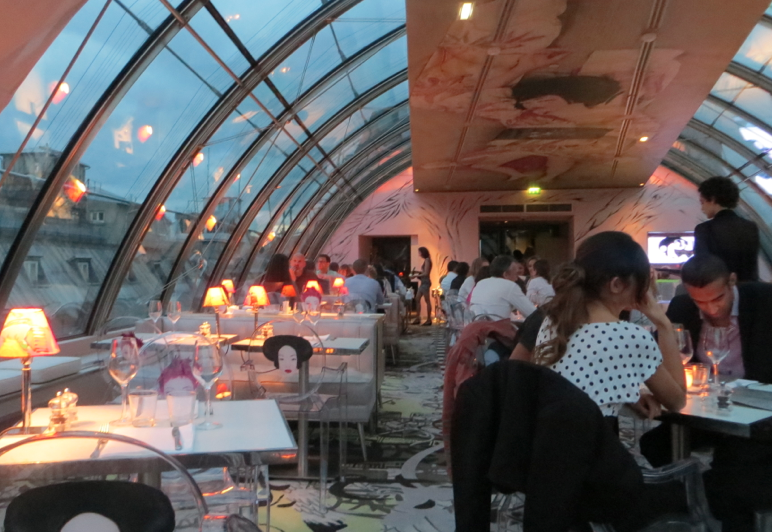 There are many great places to dine in Paris, and Kong is one of them. Kong is owned by Gilbert Costes, and designed by the extremely talented Philippe Stark. Worth visiting, but you will have to reserve your table in advance because within half an hours all tables are full, starting at 8pm. And don´t expect people to be service minded when you call to reserve – it´s an IN place, so they can be quite snobbish.
Kong: A Costes Restaurant with view to the Seine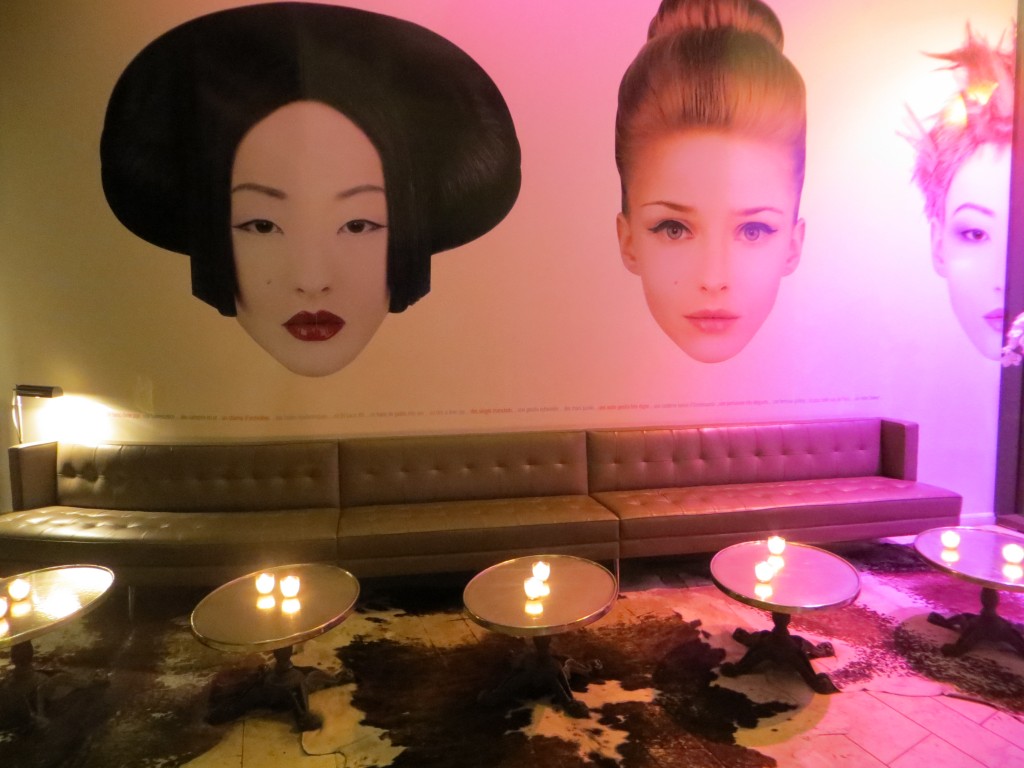 Kong Restaurant is located at 1, Rue du Pont Neuf in Paris…
and you might have seen it already if you have watched Sex and the city…
Take the elevator to the 6th floor and you will arrive in food-heaven…
Starter: King Crab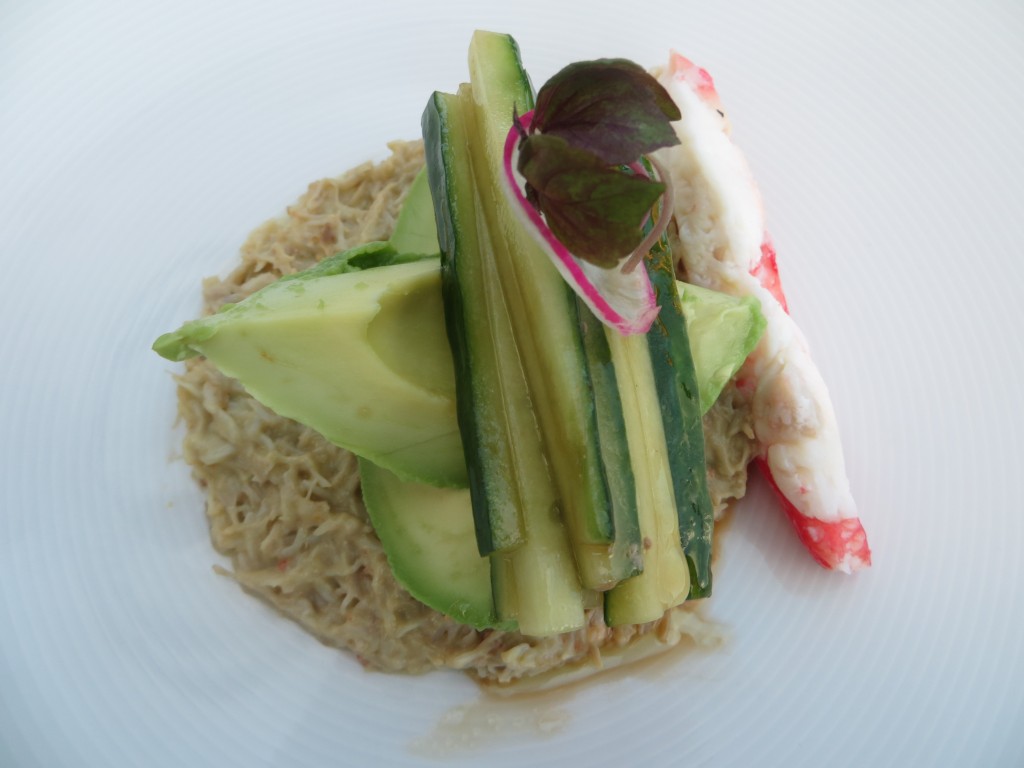 Starter: Asparagus…
Main course: Tuna (really delicious) with mashed potatoes…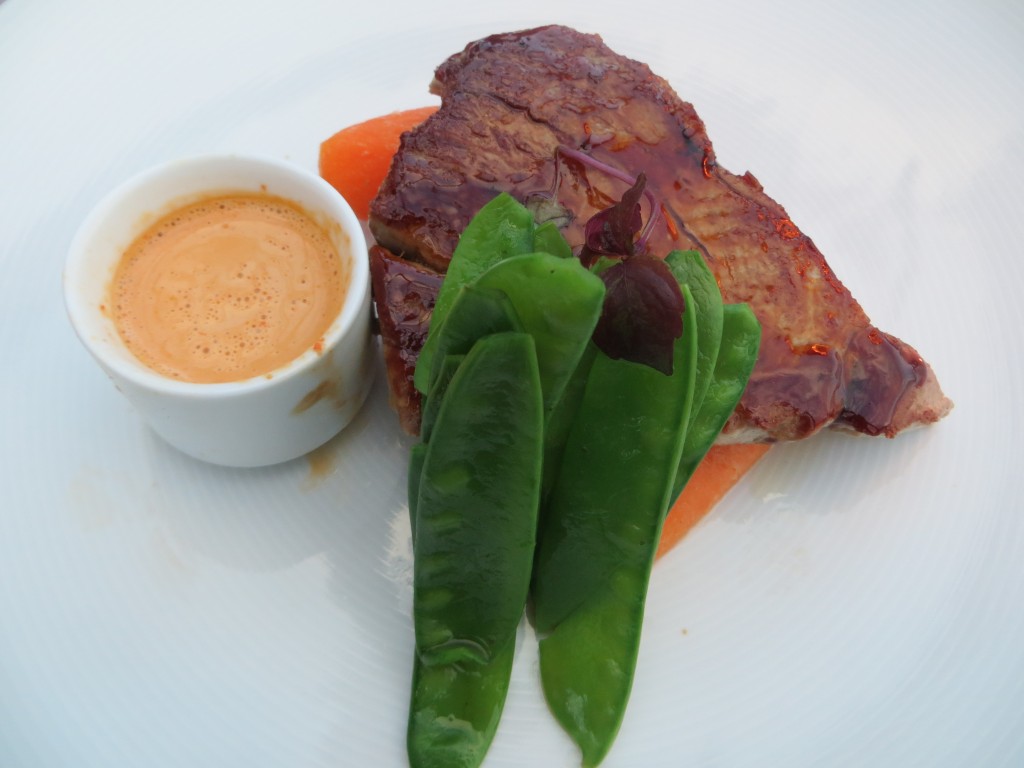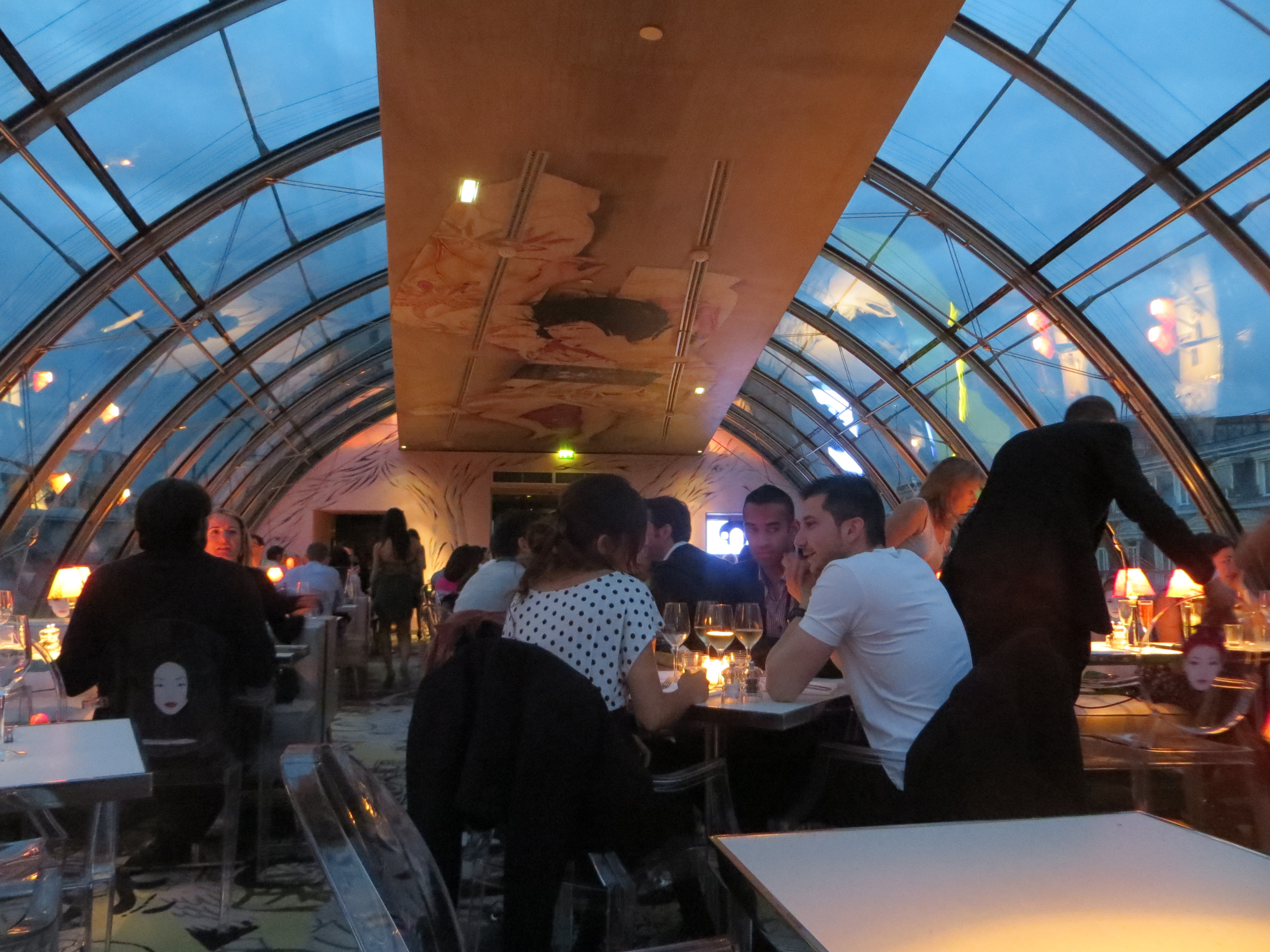 Dessert: Strawberries…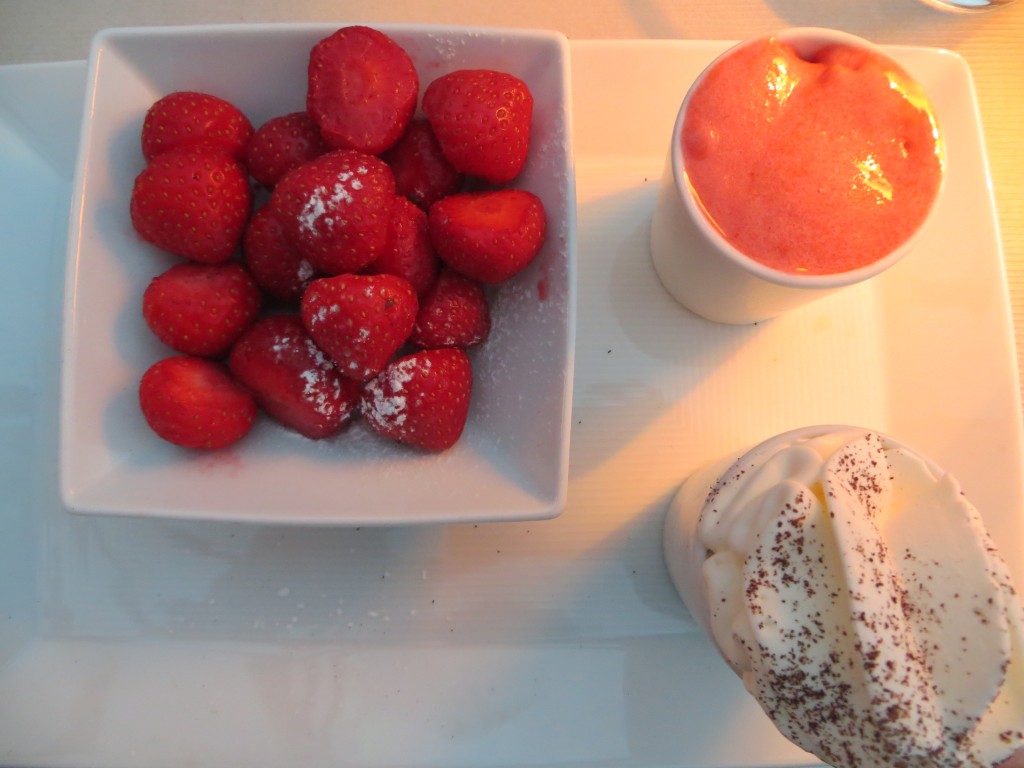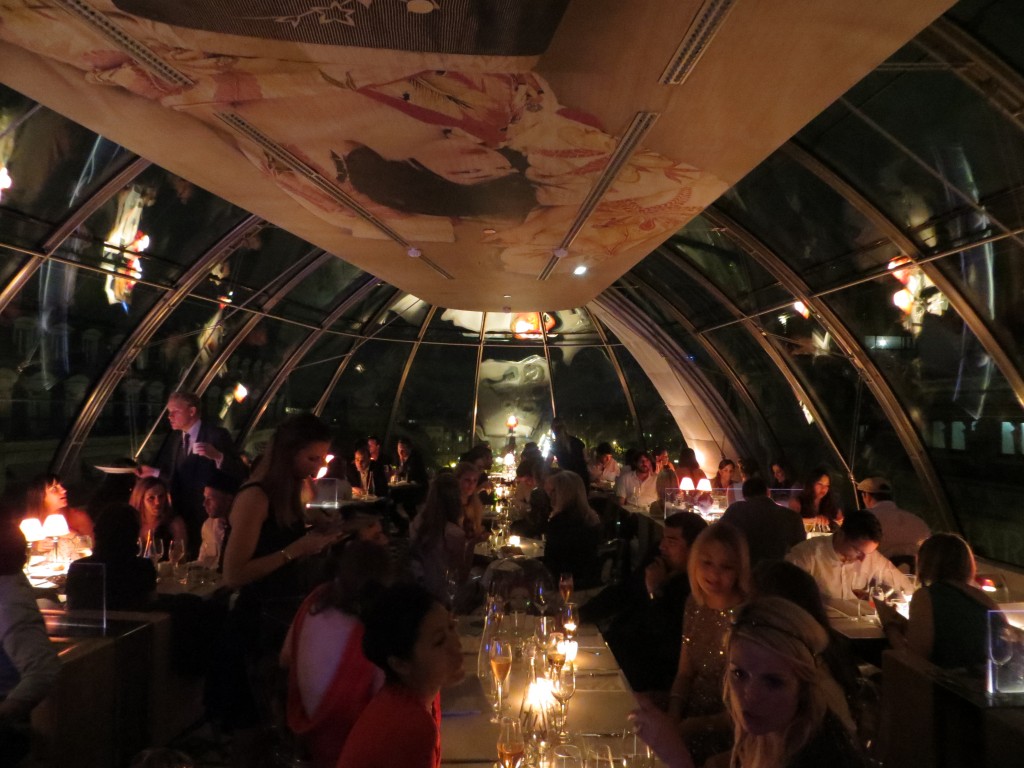 Indeed a place for the beautiful jet-setters..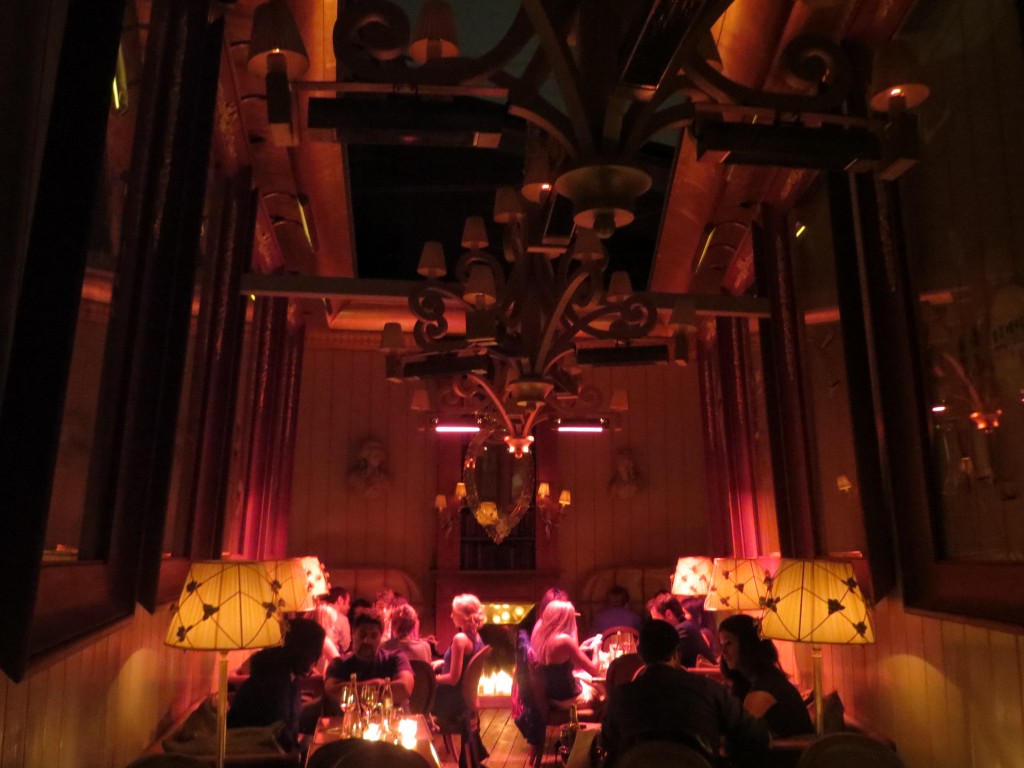 Thanks for a splendid evening!