Les Chouettes Restaurant in Paris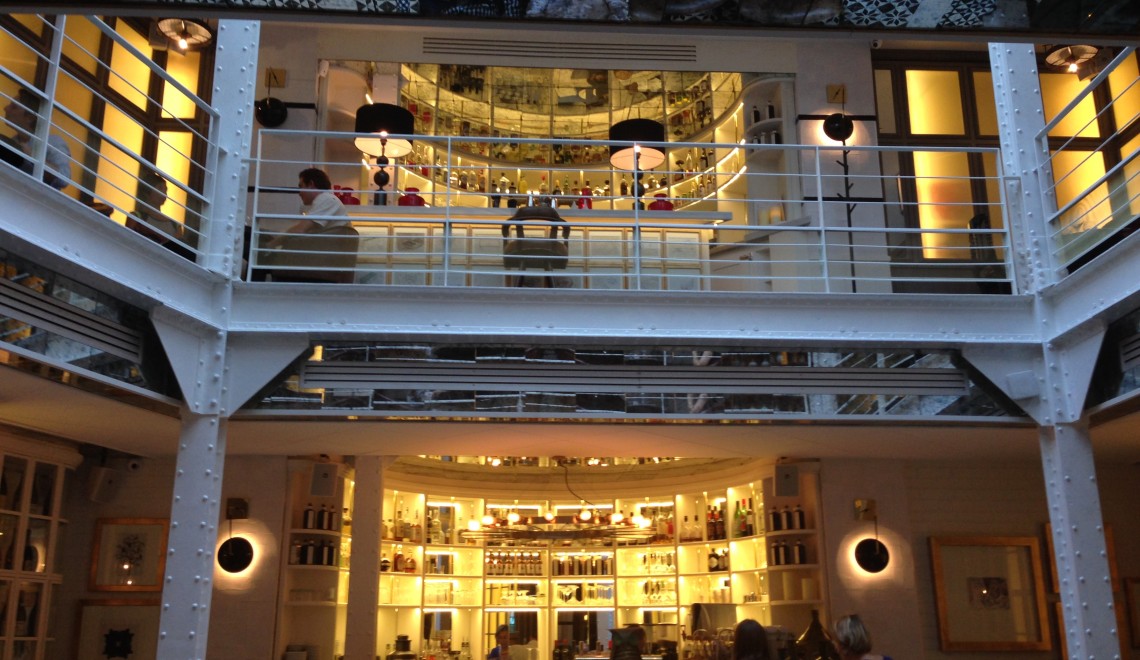 Want to discover a delightful, chic and cozy restaurant in the middle of the trendy Marais area in Paris? Then this is it: Les Chouettes! The quality / price report is really good and from the moment you enter this place you'll forget everything about what happens  outside…

The restaurant is classy and really different from everything I´ve seen before. Three floors, each giving you a different perspective on the restaurant.
Like visiting a beautiful doll house, where everyone can see what is going on on the différent floors: the mimic of people from across the room, their smiles and face of satisfaction, but without being able to hear what they are taking about. The great distance between the tables leaves each couple with there own space, which assures you an intimacy to enjoy your dinner in peace.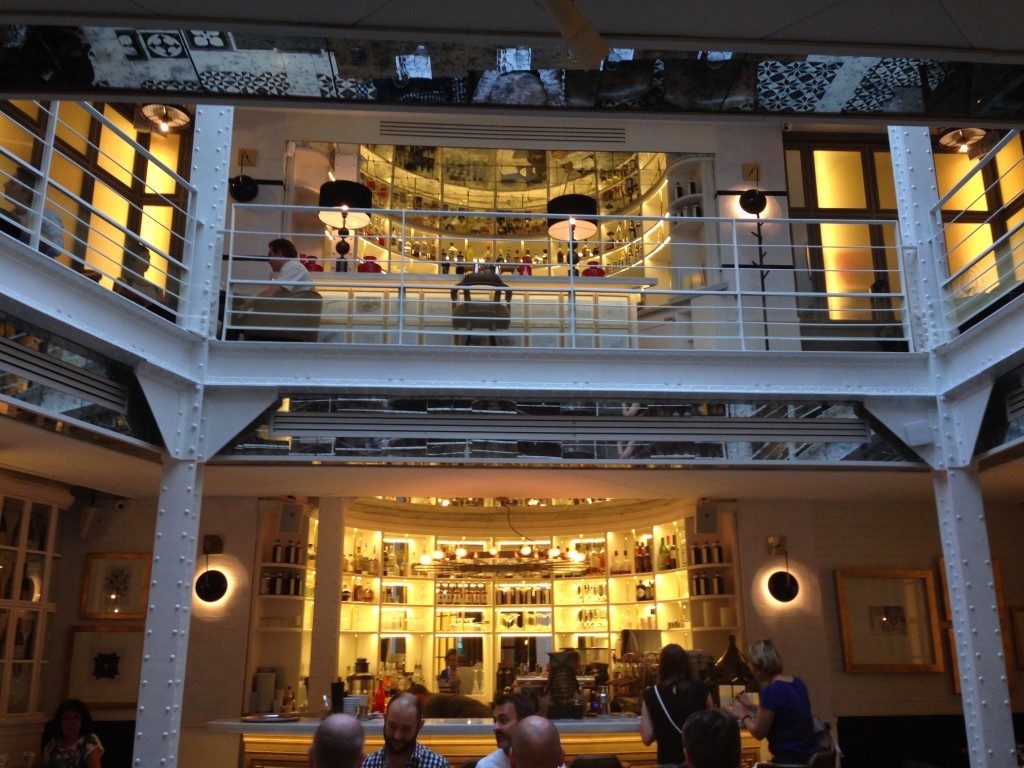 The cocktail of the day, filled with fresh food and served in an original can, intrigued me. It left me with an excitement, because I then knew that everything that was going to be served next would be surprising…and I was right…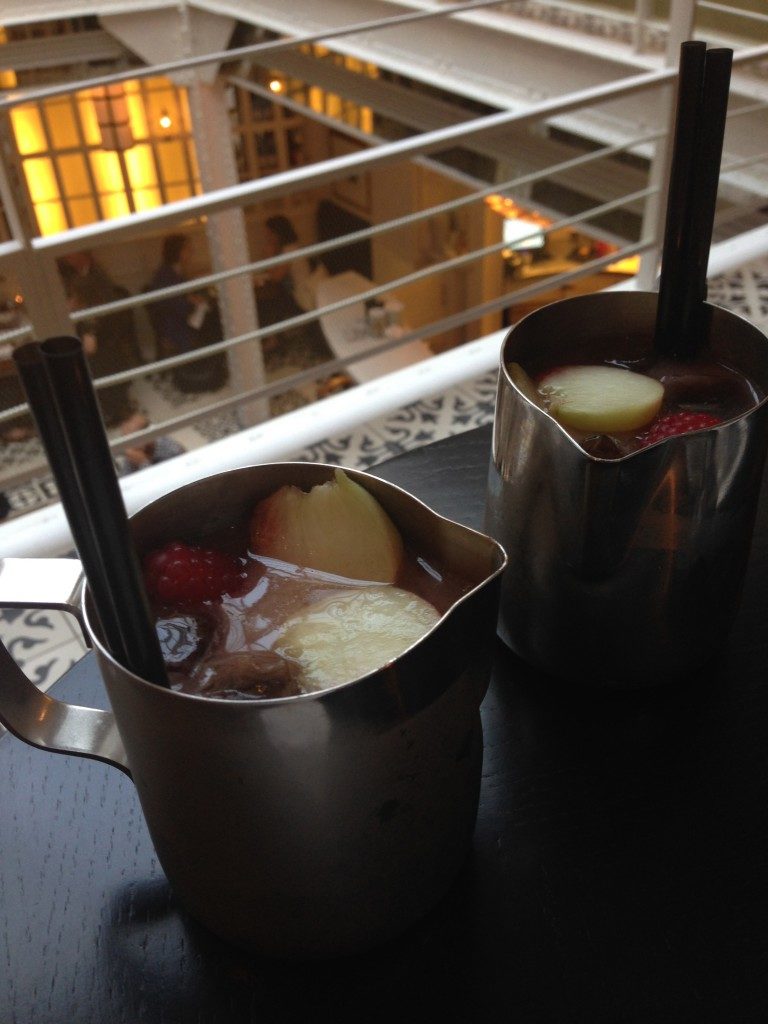 The Salmon starter was delicious: beautifully served with cucumer on a straw of avocado mousse… Really creatively presented, colorful and fantastic with a mustard sauce that took you all the way to heaven. A dish I´ll soon forget. A true harmony in taste.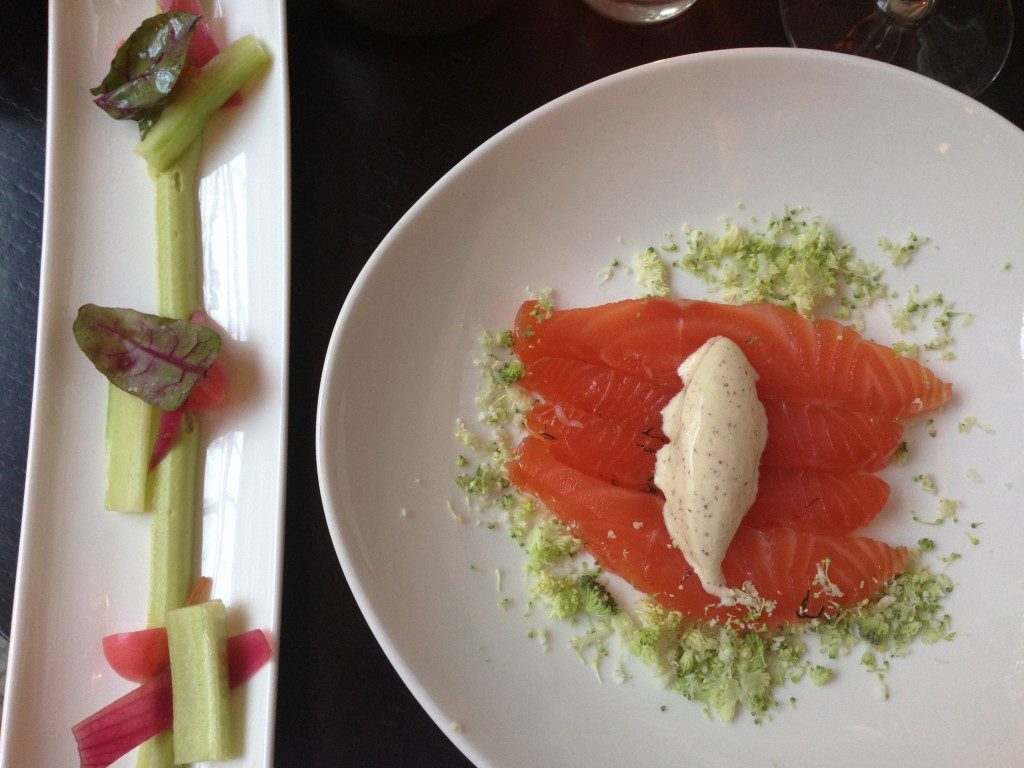 What hit me was the amazing quality / price report (about 30-60€)! The dinner at Les Chouettes is affordable, refined and elegant, with all the factors describing a real luxury meal: The fresh products, the creative presentation, the surpricing combination of different ingrédients and a harmonious taste!
This might be explained by the fact that the chef Alban Drevet has been working at reknown restaurants before such as Laurant and George V. where he has learned the art of gastronomy…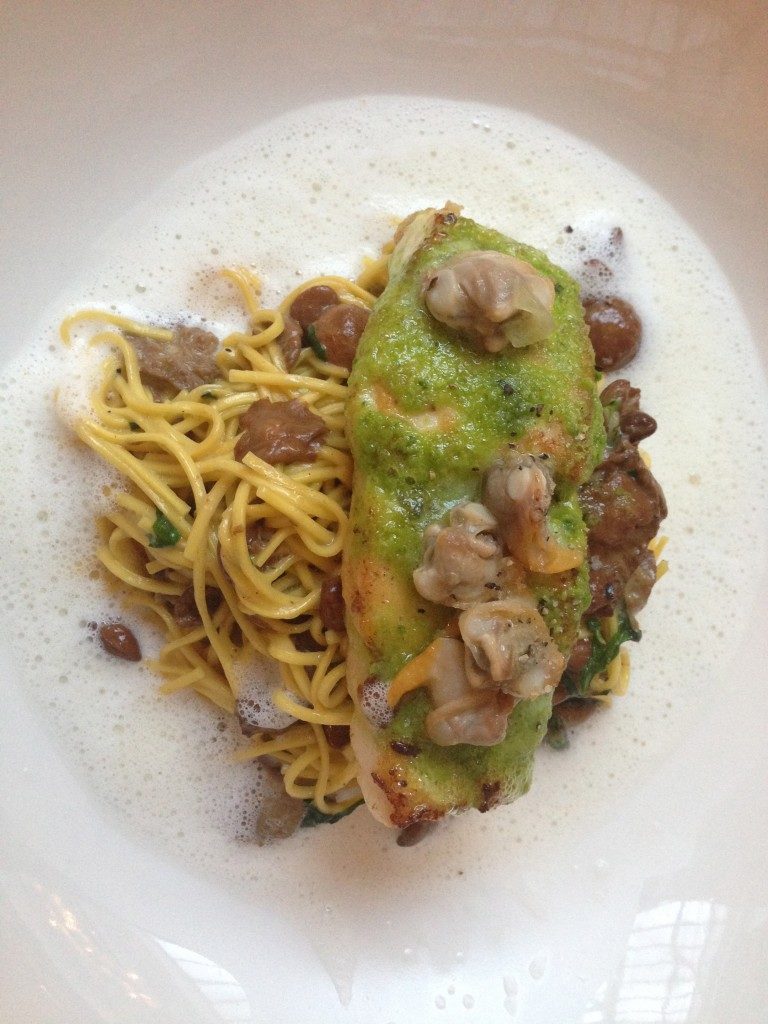 Also the Baba au Ananas dessert was a joy…with its touch of passion fruit and cream…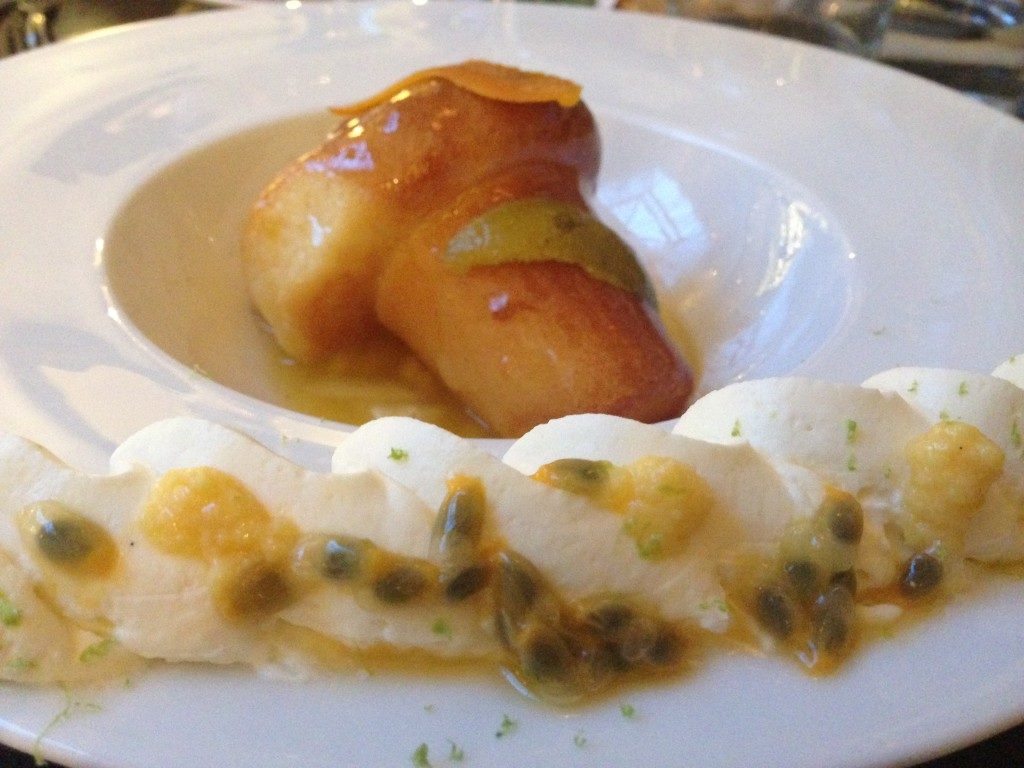 On each floor the ambience was friendly… and you could see that people were having a good time…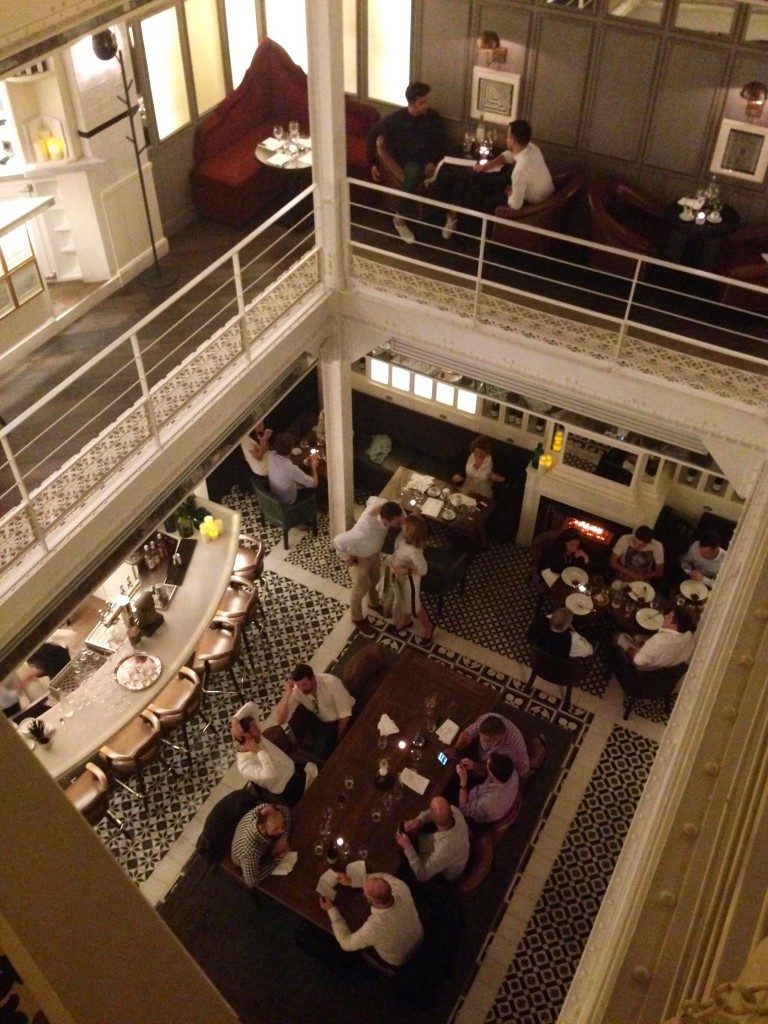 What i loved about Les Chouettes restaurant was the unique decoration and style, the quality and presentation of the food combined with the cozy and friendly ambience… I was captured! It is definitely a place you want to come back too.
You can find in here:
32 Rue de Picardie, 75003 Paris
01 44 61 73 21