Rech by Alain Ducasse, Best seafood restaurant in Paris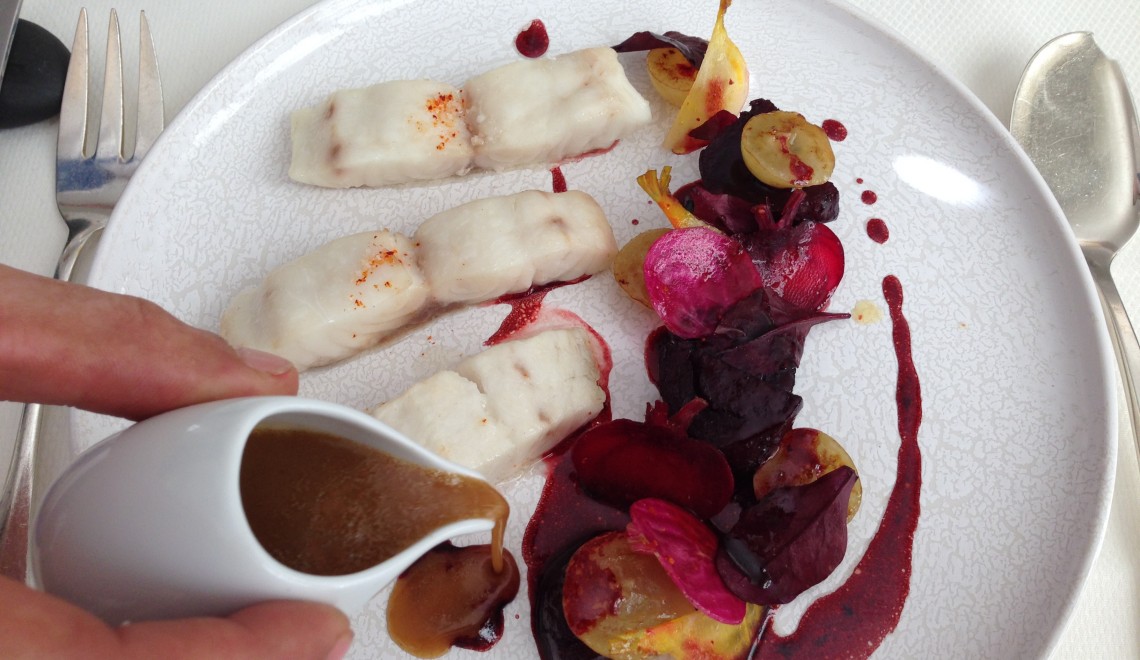 Wonder where to find the best seafood restaurant in Paris? At Rech..Here, your tastebuds and you will be spoiled from the moment you walk in the door and till you leave! Discover the Rech restaurant here… 
Last Wednesday noon I arrived at Alain Ducasse's restaurant "Rech" in Paris… in the heart of the 17th arrondissement, not far from the Arc de Triumph and the Champs Elysée.  The sun was shining and as I walked in the door I was met by a big smile and a man handing out after my coat. I was shown upstairs, to a light room with beautiful round tables covered by white naps. A real sailor ambience with lamps formed as shells and an authentic wooden floor!
I couldn´t wait to discover the menu created by one of the most renowned French chefs, Alain Ducasse…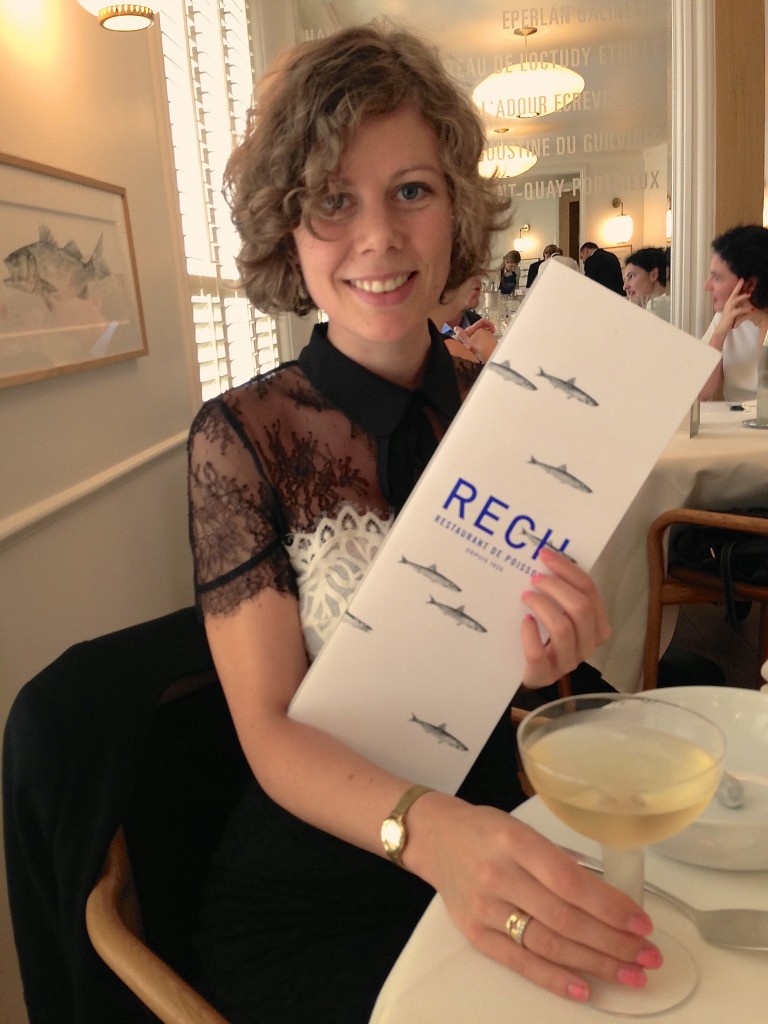 While I was choosing from the menu card consisting of fine food only, the waiter served a basked of bread…and a butter from Brittany…and what a butter..I´ve never tasted a butter that delicious…
Then the waiters came with a little amuse bouche: a slice of fish on quinoa with a taste of citrus..fresh and light…and really nice together with the seaweed bread, salty butter and champagne..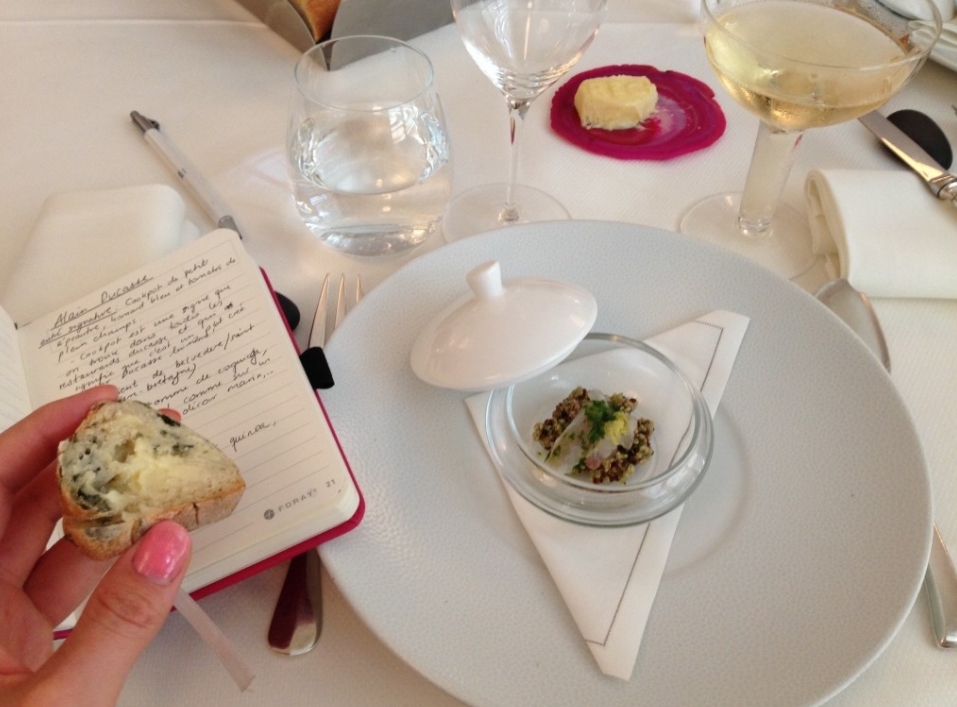 As a pre-starter I got a warm lentils salad, haddock and bitter herbs… yummm..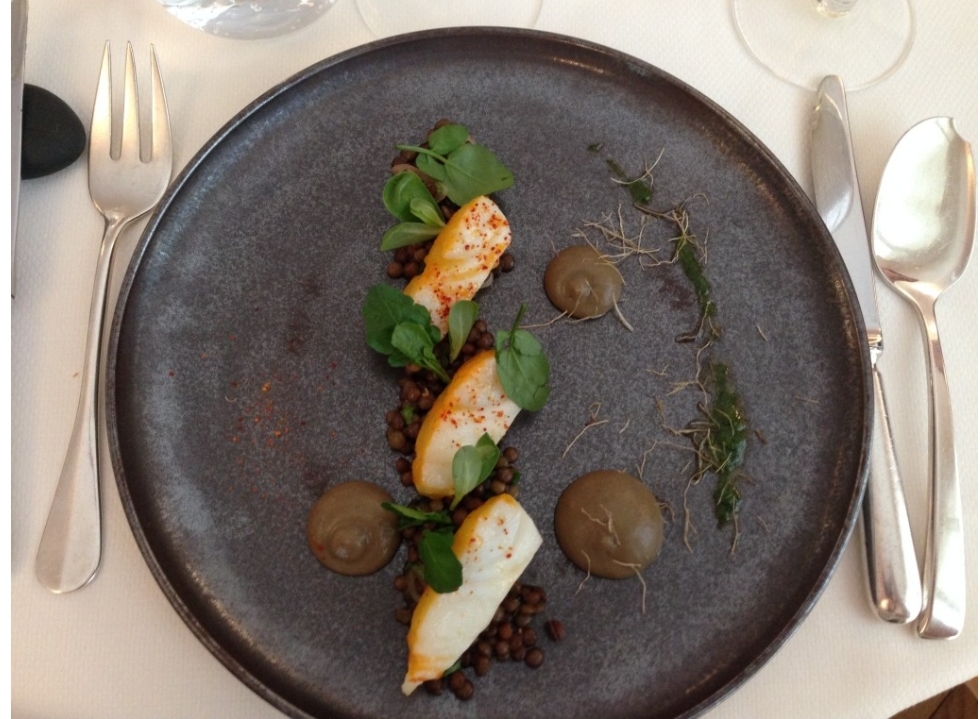 As a wine, the waiter recommended the Riesling from Alsace… and I didn´t regret that choice, it was really a great combination with the fish…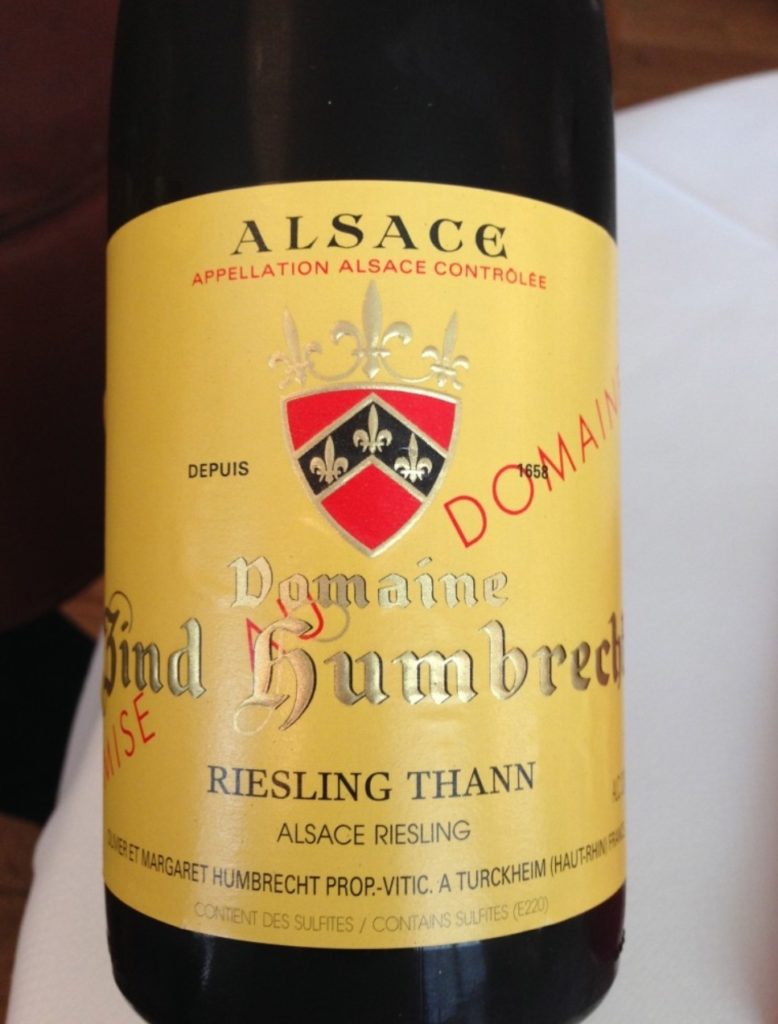 As a starter I tried one of Rech´s signature dishes the Cookpot of tiny spelt, blue lobster and tomatoes… simply a piece of heaven…harmonious, creamy, soft and fresh…the best fish starter I´ve ever tasted…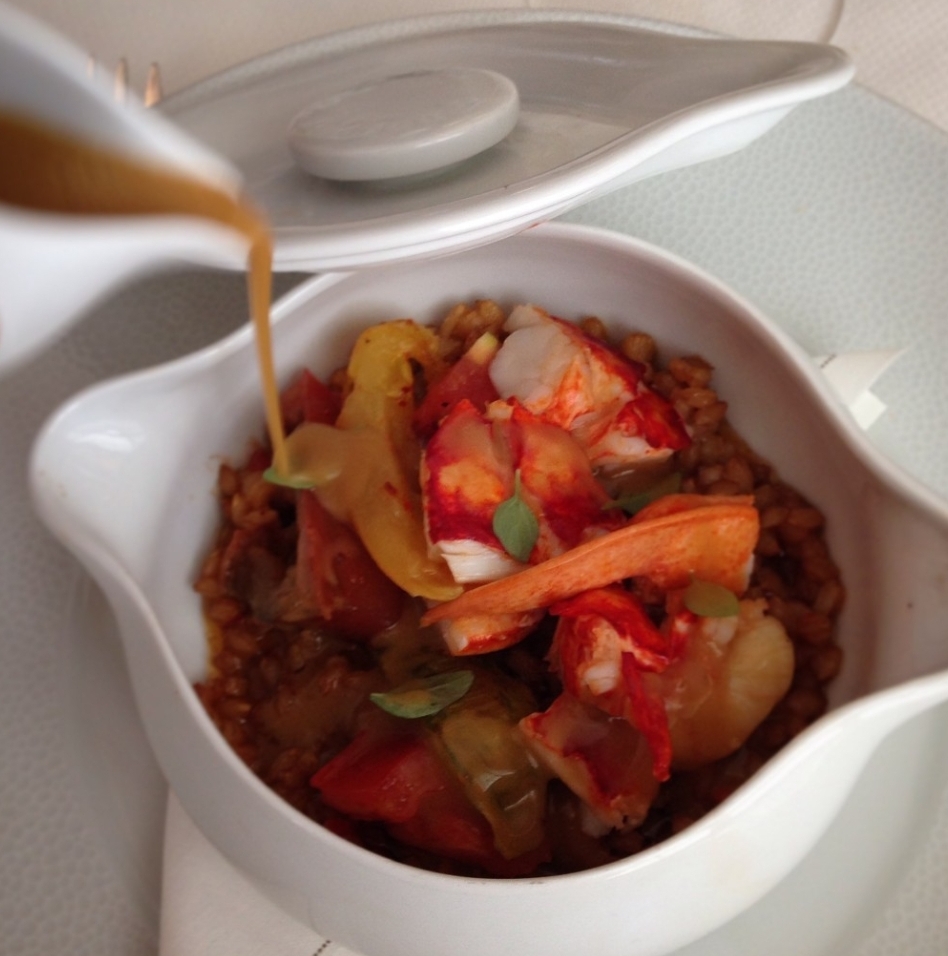 Also the grey mulet tartar, with botargo and tangy cream was fantastic. The colors and presentation alone revealed the fine cuisine of Alain Ducasse where attention has been paid to every detail..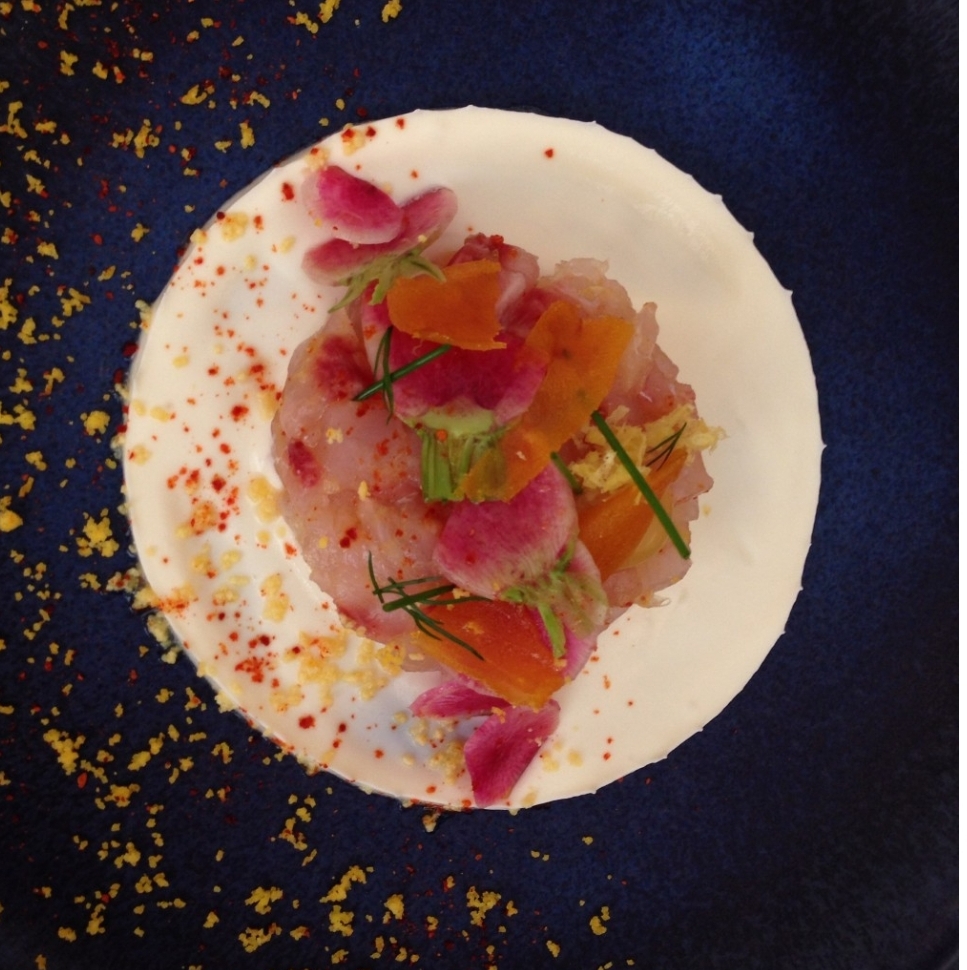 As a main course I had the baked line-caught sea bass, beetroots, muscat grape jus… delicious… served with fresh ingredients carefully chosen to serve their purpose as a colorful contrast to the fish and to give the dish its final touch and harmony…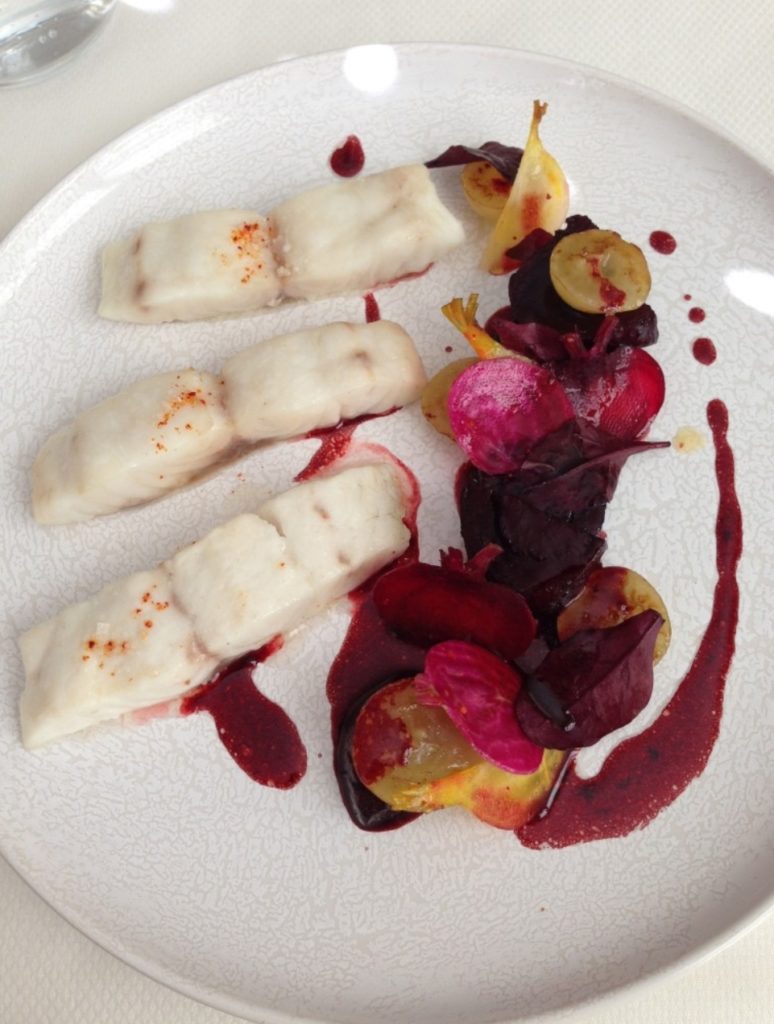 Another main course I tasted was the small scale fishing monkfish, seasonal vegetables, cooking jus… which you´ll get if you choose the lunch menu..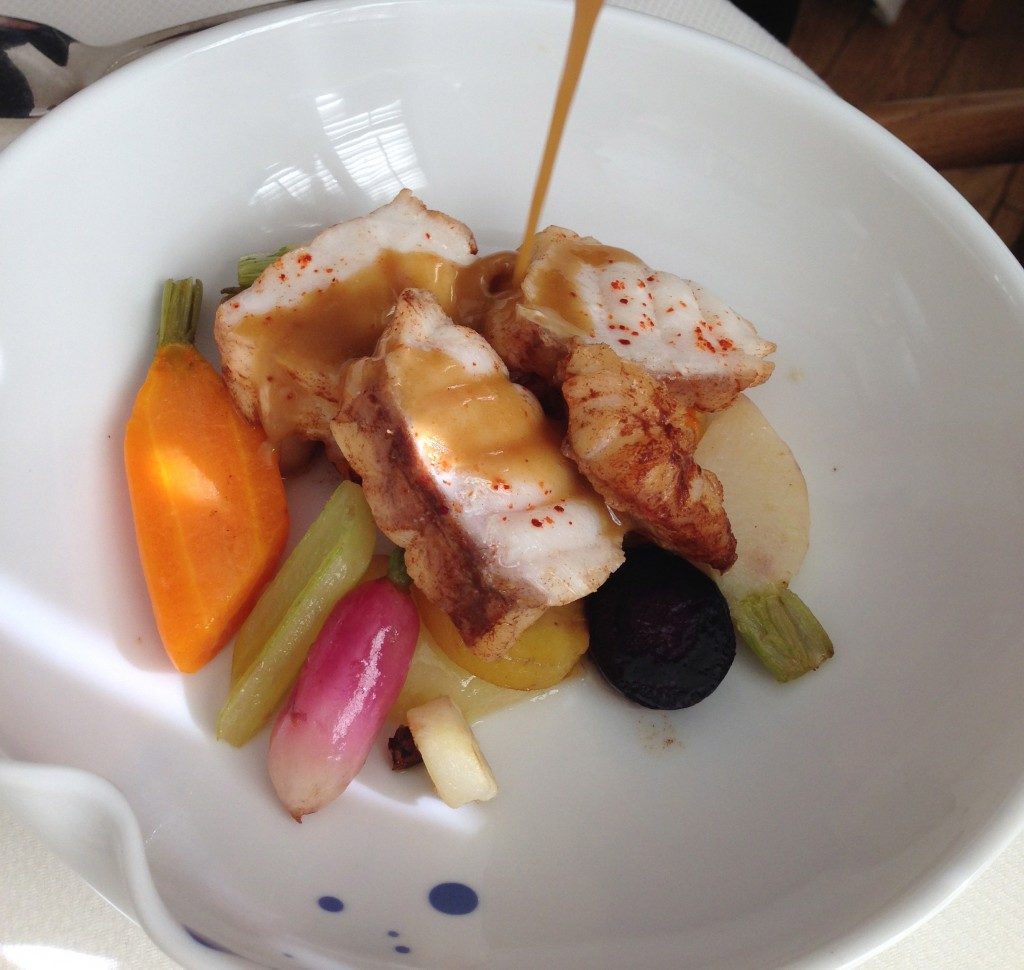 As a dessert I went for another one of Alain Ducasse´s signature dishes: the Cookpot of figs from Solliès with olive oil ice cream… different from the ordinary and really appealing if you are a curious soul like me that likes to try something new.. you won´t be disappointed…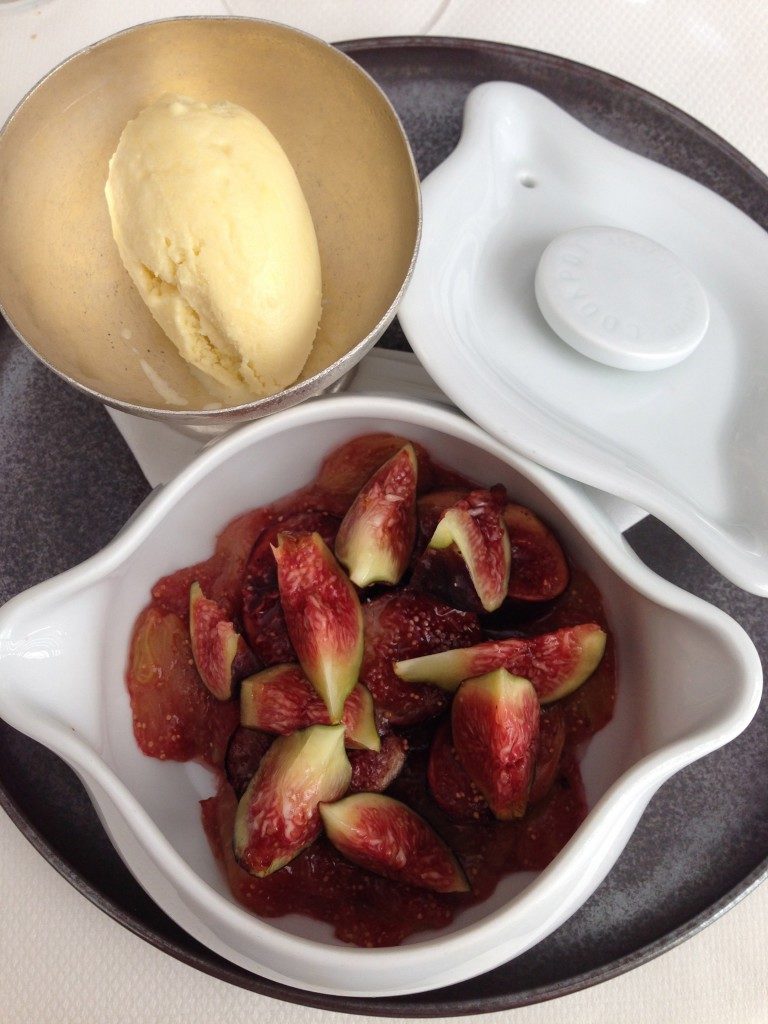 In every little detail, whether it comes to the ingredients, presentation, decoration or service, you´ll find the top quality that characterizes a fine cuisine like Alain Ducasse´s. That´s probably why people define this as luxury. It is like a vacation: An experience that you won´t forget.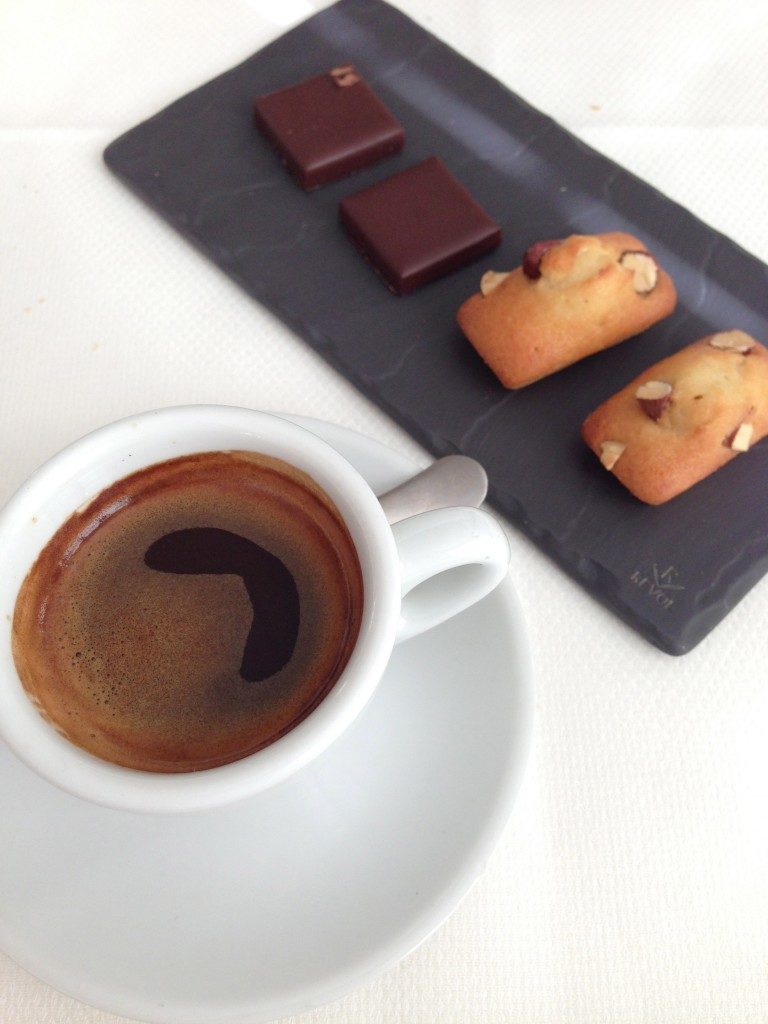 Rech is an institution dating back to the 1920… but in 2007 Alain Ducasse took over the restaurant and created a place of refined food. A place with peace and joy, where you can enjoy seafood food like nowhere else in Paris. Don´t miss out.
Find the address here >
62, avenue des Ternes
75017 Paris, France
Tel. +33 (0)1 45 72 29 47
Fax. +33 (0)1 45 72 41 60