Le Cercle, A luxurious spa in Paris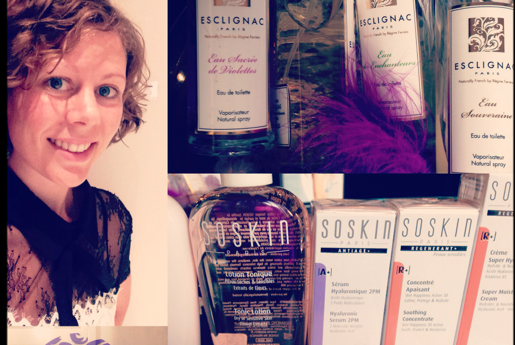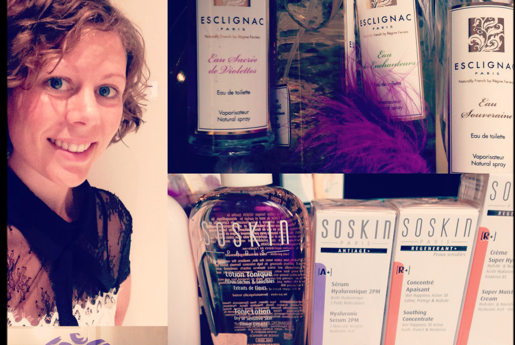 [vc_row][vc_column][vc_column_text]Feel like spoiling yourself for a couple of hours? In a secret place in Paris that only the lucky few know? I´d reveal the perfect place for you to go then…
Article by Julie Johansen
I recently discovered a secret place in Paris…a luxurious Spa well hidden in a Haussmann building placed in one of the most renowned streets of Paris, Faubourg Saint Honoré, On the 5th floor, far away from street noise and people in a hurry, that´s where you´ll find the Spa Le Cercle created by Régine Ferrère.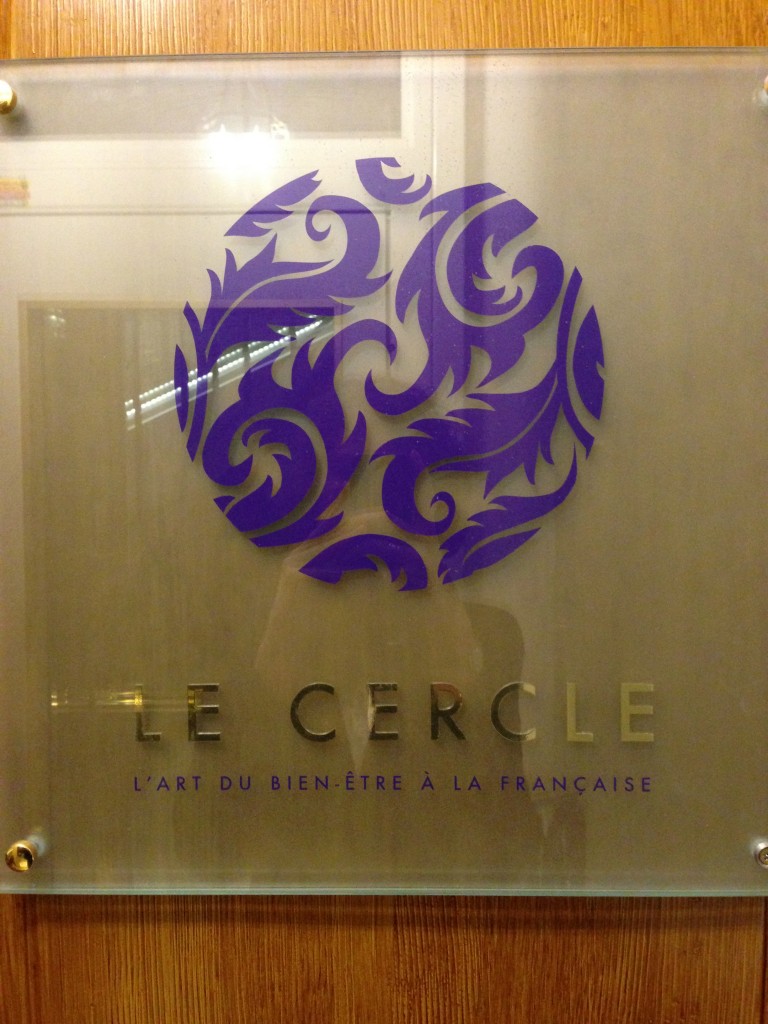 Régine Ferrere is founder of an International School of Aesthetics and Perfumery named after herself: "Régine Ferrère". Here you can learn about the business of luxury and perfumes. She believes that natural products are the essence of beauty. So she created her own products called "Esclignac", based on natural ingredients such as sacred herbs, violets, verbena, rosemary and lily. These products are used for her wellness sessions at the Spa Le Cercle.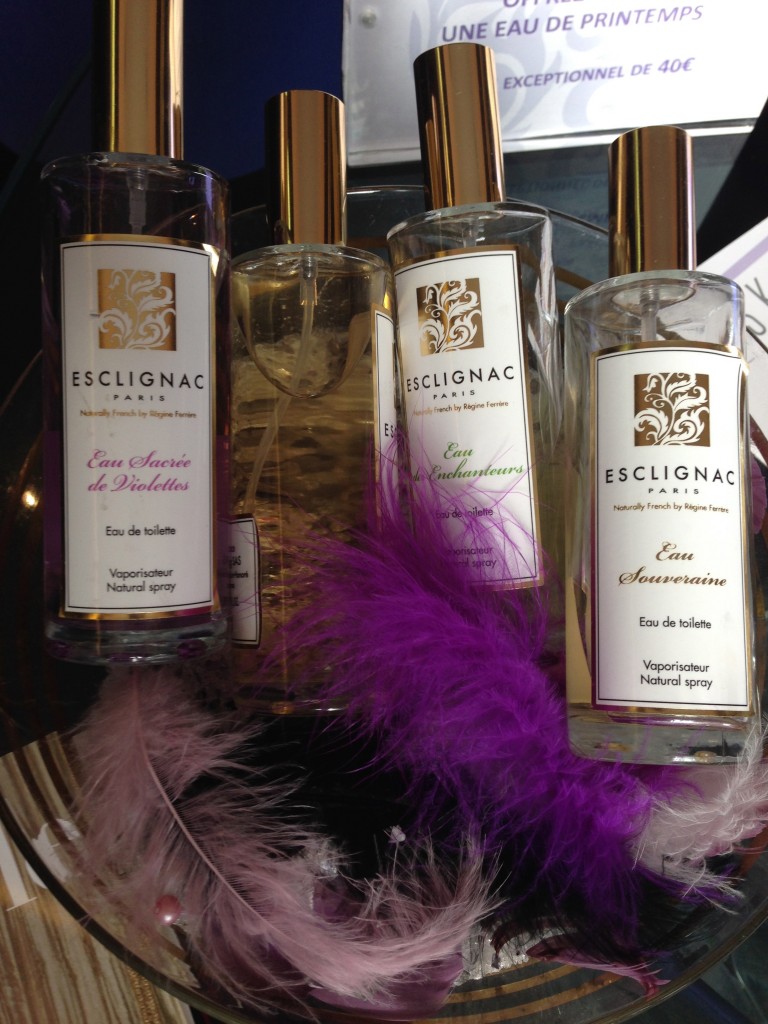 What´s the difference between Le Cercle and another luxurious spa you might ask? At Le Cercle you won´t run into a lot of other people. It is very exclusive. The time is an essential part of their offer. Each person is booked in for 2 whole hours, to be able to give you the expected service and nursery. It is an invitation to travel… an exclusive moment for yourself. From the moment you walk in the door to the Spa Le Cercle you´ll feel the magic and mystery of this place…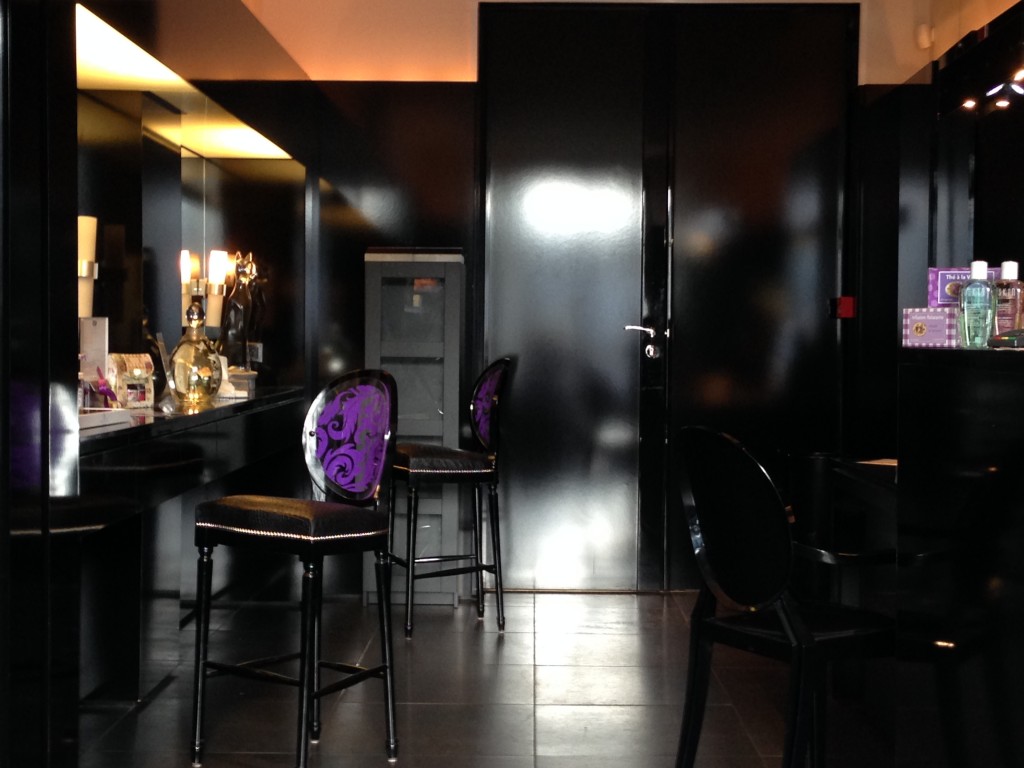 You are met with sweets, lemonade made of violets, and a smiling staff who kindly ask you to sit down and enjoy your time. When you start noticing the room, you´ll be surprised to see that no matter where you look the purple color is strongly present…on the furniture, wall, tea set and even on their pen…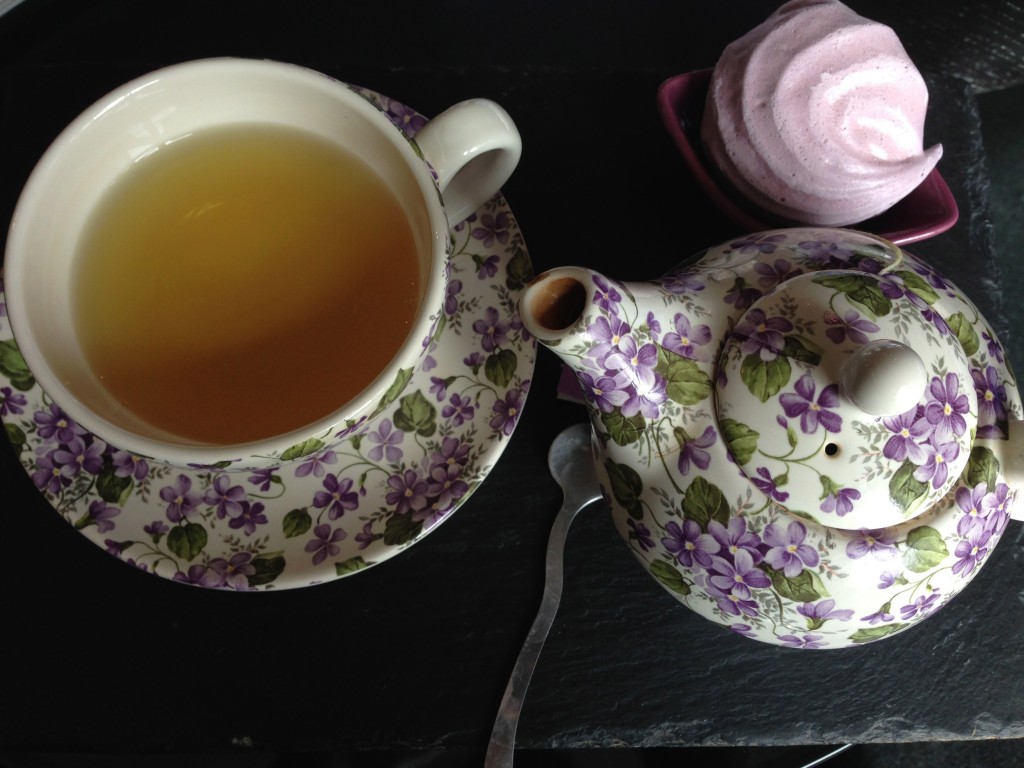 By asking the lady that received me, I found out that the purple color symbolizes infinity and a balance between the sky (blue) and the earth (red), and in the middle of that you´ll find the perfect harmony that´s reflected in the interior design of Le Cercle.
I personally could not wait to discover the 1h30 min. treatment that I had chosen:
´THE DREAM OF SECRETS´.
This treatment energizes and revives the senses… It is a ritual for face and body re-balancing. Perfect before a weekend getaway, or for when you´re experiencing tiredness, due to stress or a hectic lifestyle.
The steps of ´the dreams of secrets´ ritual:
First you´ll get a decompression, face cleansing and face peeling… then a body massage "A fleur de peau" where you´ll sink into a deap relaxation… followed by a face and eye mask…and afterwards a long bath where you´ll re-experience the importance of alone quality time… a moment where you´ll actually remember how nice it is to take time for yourself and to be a 100 percent present in the moment…often our thoughts distracts us and makes you think about things we did in the past or have to do in the future…so moments like these are cruciel. This is why it´s a luxury now a days.
After the nice bath you´ll finish with a face and body hydration. Absolutely fantastic.
The hands of a expert, makes your body relax and slowly the face regains its radiance. The tiredness goes away and the energy returns. The fragrant aromas used for the treatment penetrate your body and soul and release the tension and clear the stress of the day. The effect that you´ll experience afterwards is amazing.
This dream treatment is a cocktail of sacred plants: sage, thyme, rosemary, lavender and magicians rites, that assures an absolute relaxation and extraordinary energy for your body and mind.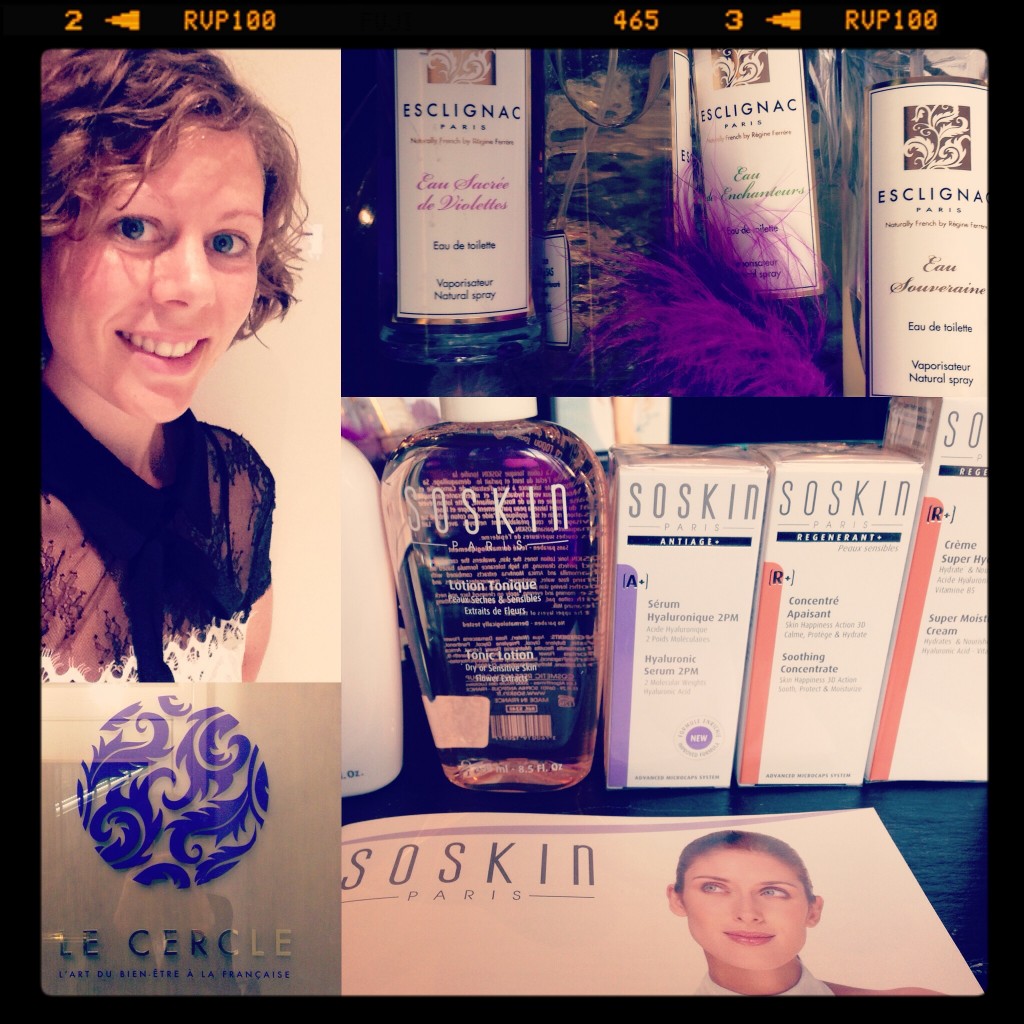 What I experienced was definitely ´a dream of secrets´…If you wish to try it yourself, you can book here  .
[/vc_column_text][/vc_column][/vc_row]