Rooftop party at restaurant le George in Paris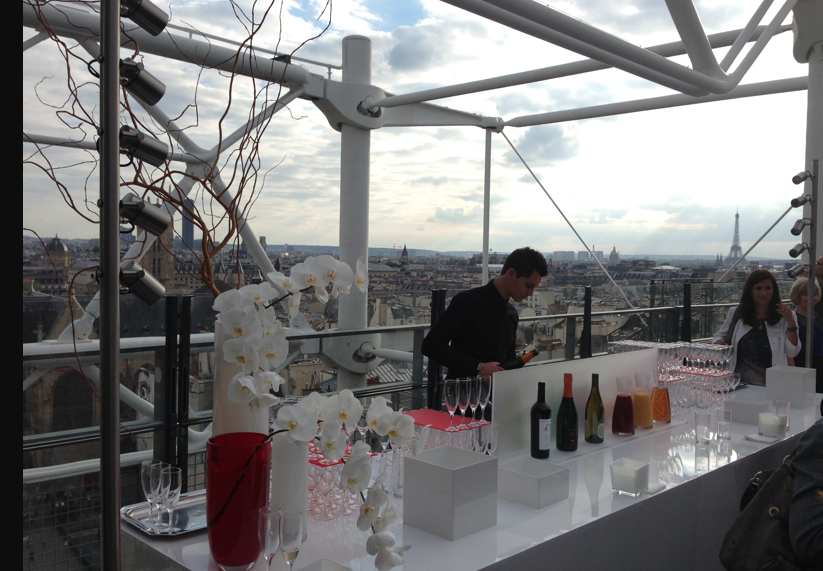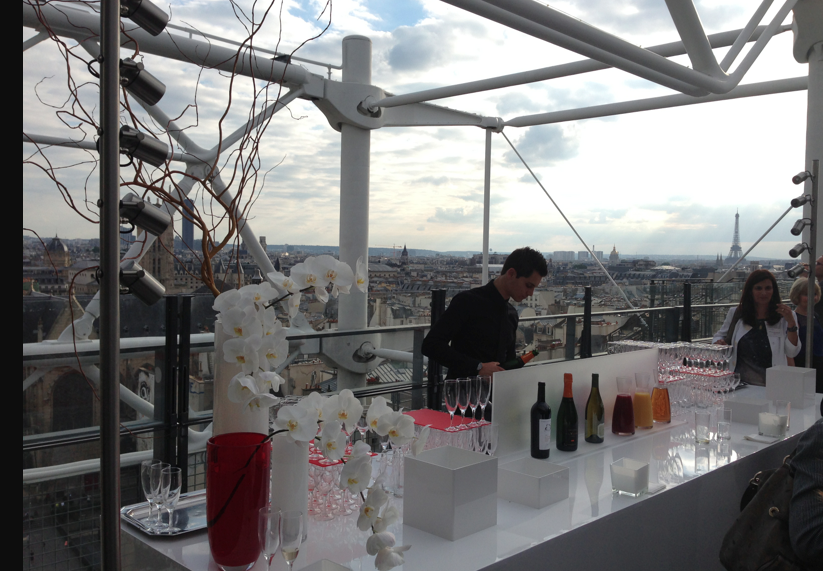 A couple of nights ago I was attending a rooftop party at the amazing le George restaurant. You´ll find in top of the Pompidou museum and it´s definitely worth a visit. This exclusive evening contained champagne, food and a private tour to see the great Martial Raysse exhibition. The exhibition is still there…
Article and pictures by Julie Johansen
The Martial Raysse exhibition is open at Pompidou from 14-22 sep. 2014.
As Martial Raysse said in the early Sixties, "today´s art is a rocket in space. Prisunic supermarkets are the museums of modern art." At the moment, the provocative and optimistic artist embraced the spirit of his time, painting modern sub jets, images of anonymous, stereotyped women and new forms that were up-to-date and popular, and using neon lighting as well as fiery, artificial colours.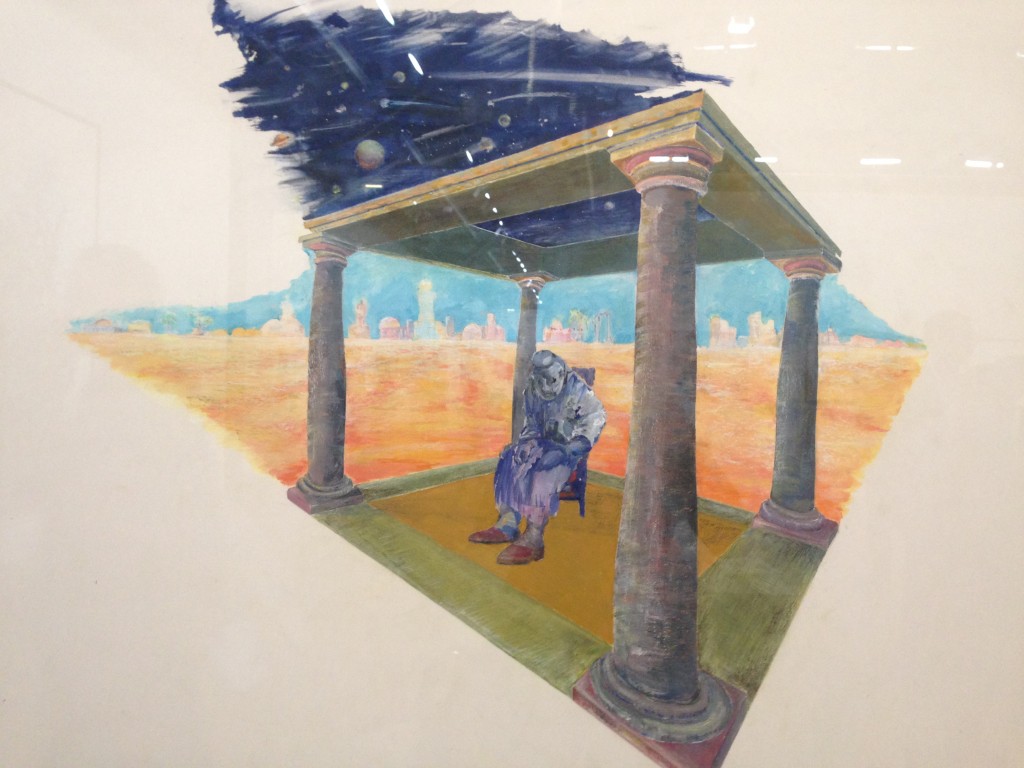 Celebrating the "pop" aspect of the consumer society, he also revisited the history of Western painting, in a constant spirit of jubilation and irony. In the wake of the post-1968 period and upheavals in society during the Seventies, he fell prey to disillusionment. His work underwent considerable changes at the time, and sought to re-enchant the world. Reflecting the symbolic codes of representation, the theory of perspective, allegorical systems and the lessons of the Old Masters, he pursued his pictorial quest while continuing to broaden his work to include drawing, film and sculpture.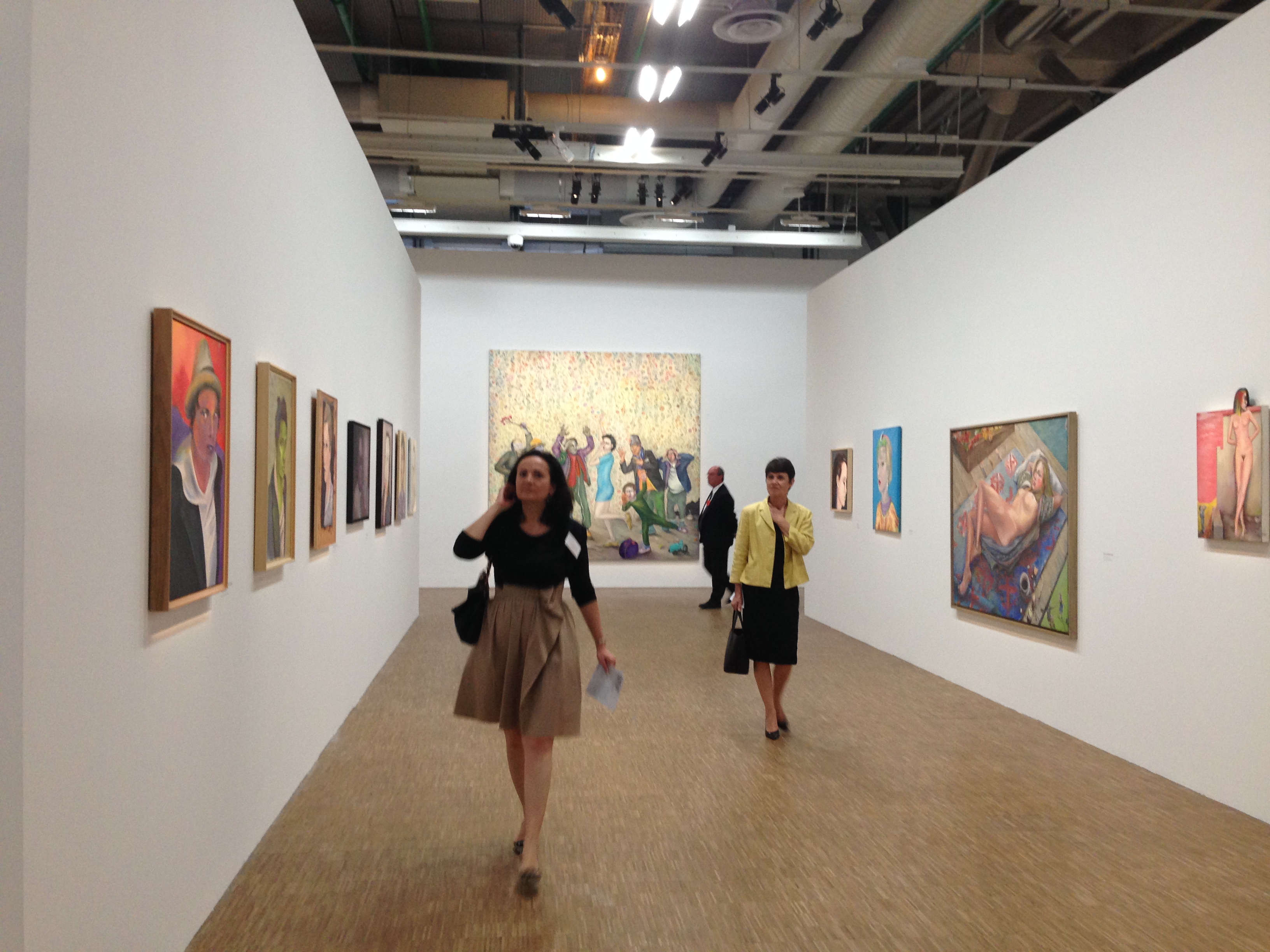 In the Eighties, his skillful and innovative work gave new life not only to each medium but also to their combinations.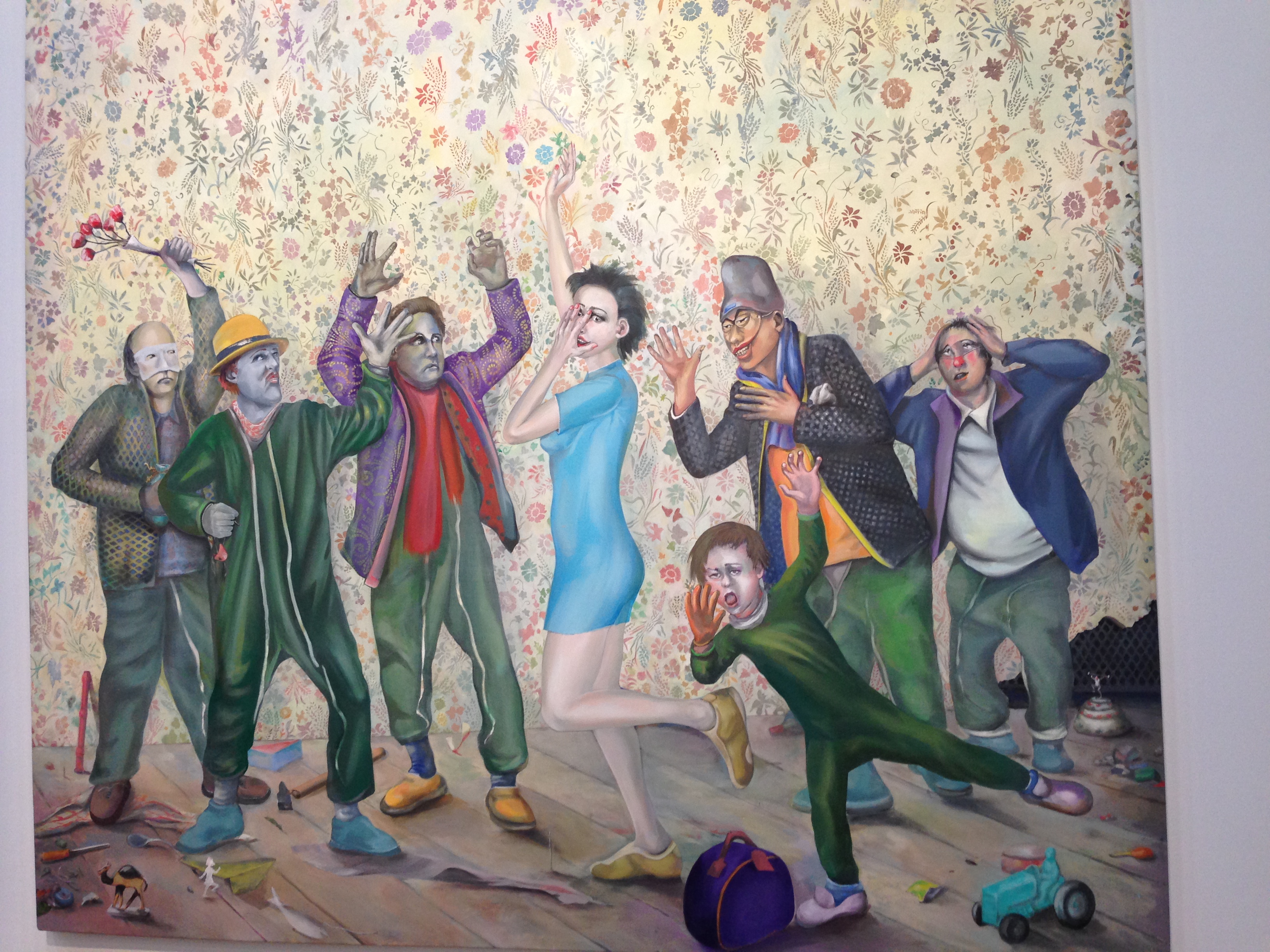 Bringing together over 200 works – paintings, sculptures, films, photographs and drawings – this completely new retrospective devoted to Martial Raysse at the Center Pompidou in Paris, presents the rich and varied work of this world – famous French artist with a singular career, from his first creations in the Sixties to those of today.