Le Christine – Gastronomic restaurant in Paris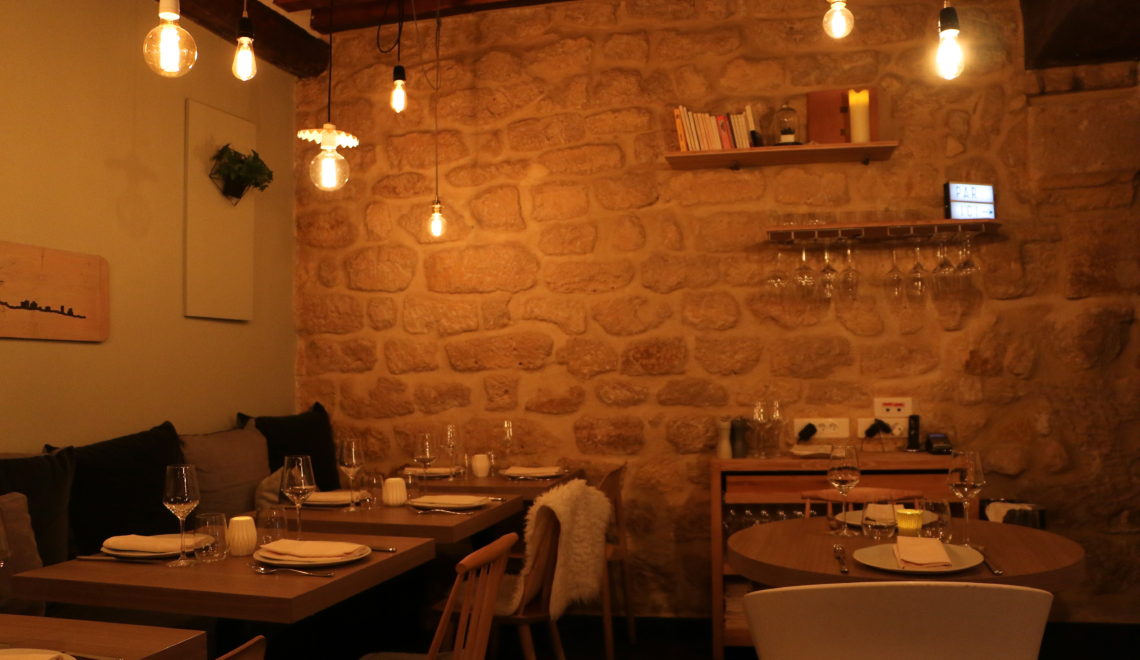 Le Christine restaurant is hidden in one of Paris´s most famous areas; the 6th arrondissement near Notre Dame, La Seine and the Latino area. Definitely a place to visit. Discover it with me here.
Le Christine restaurant is a restaurant filled with charm and history. First of all the history of beautiful Paris. With its fine stonework and old wooden beams you´ll find the Parisian charm that has remained throughout decades. But Le Christine also carries the history of a family that 20 years ago created this place and handed it over to their sons who owns it today.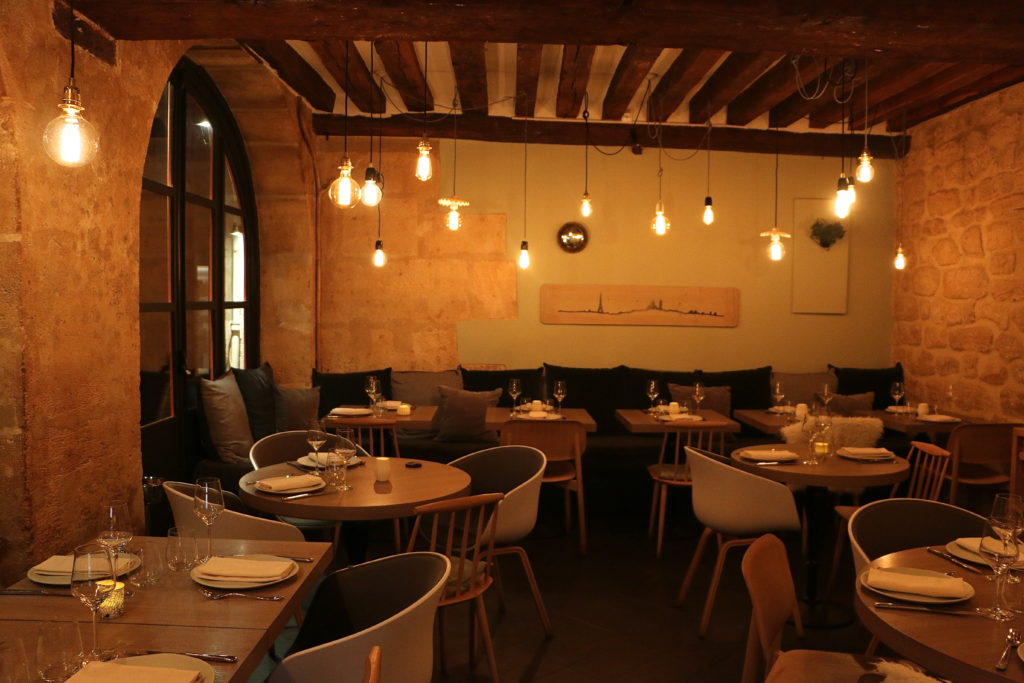 It is a restaurant to visit because of its fabulous ambience and excellent food experience!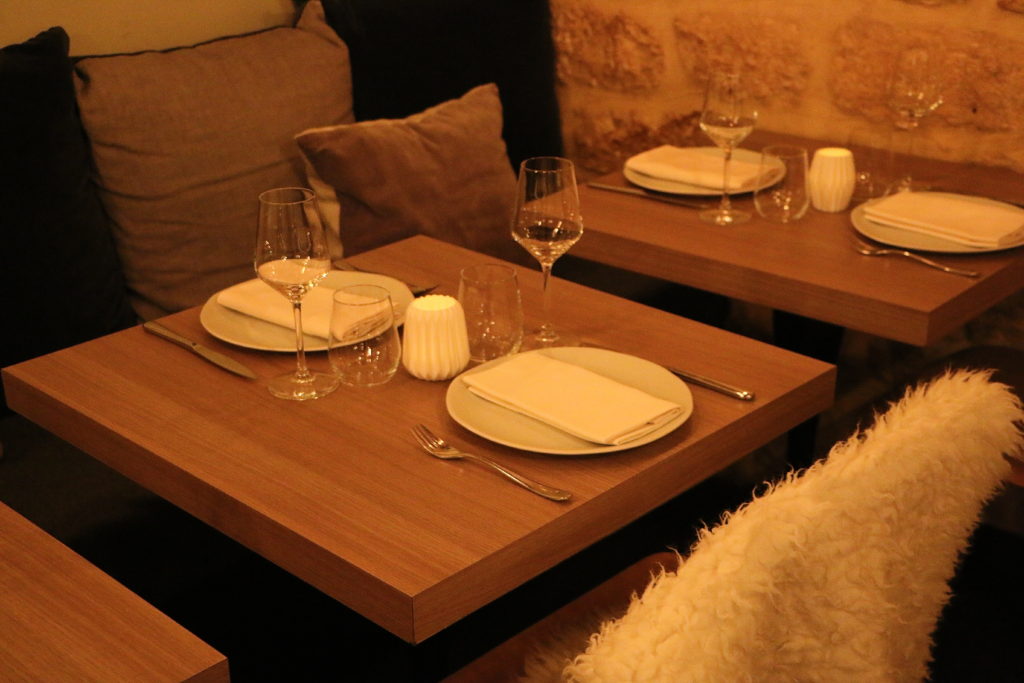 From the moment you step inside you feel at home. It´s luxurious but yet extremely comfortable and cozy.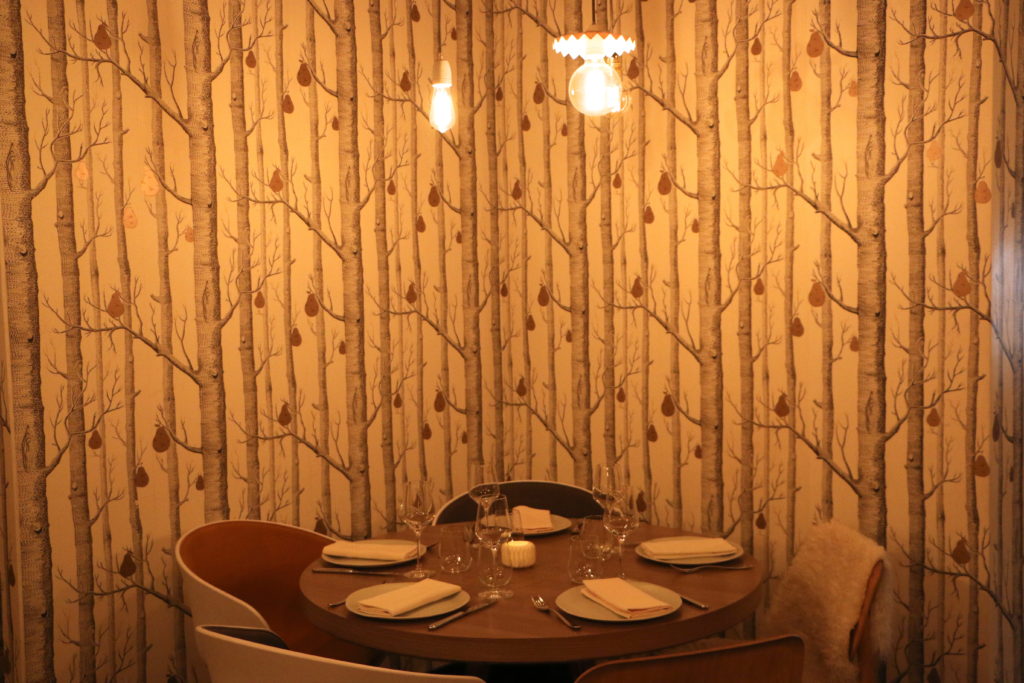 I loved the wallpaper representing the fresh ingredients used for the dishes.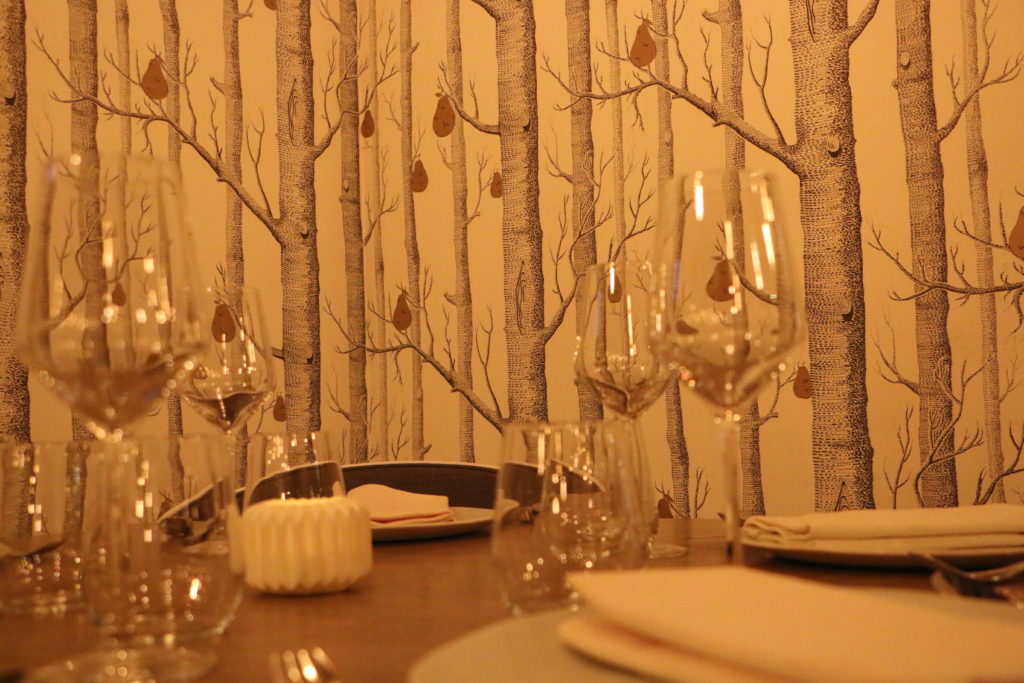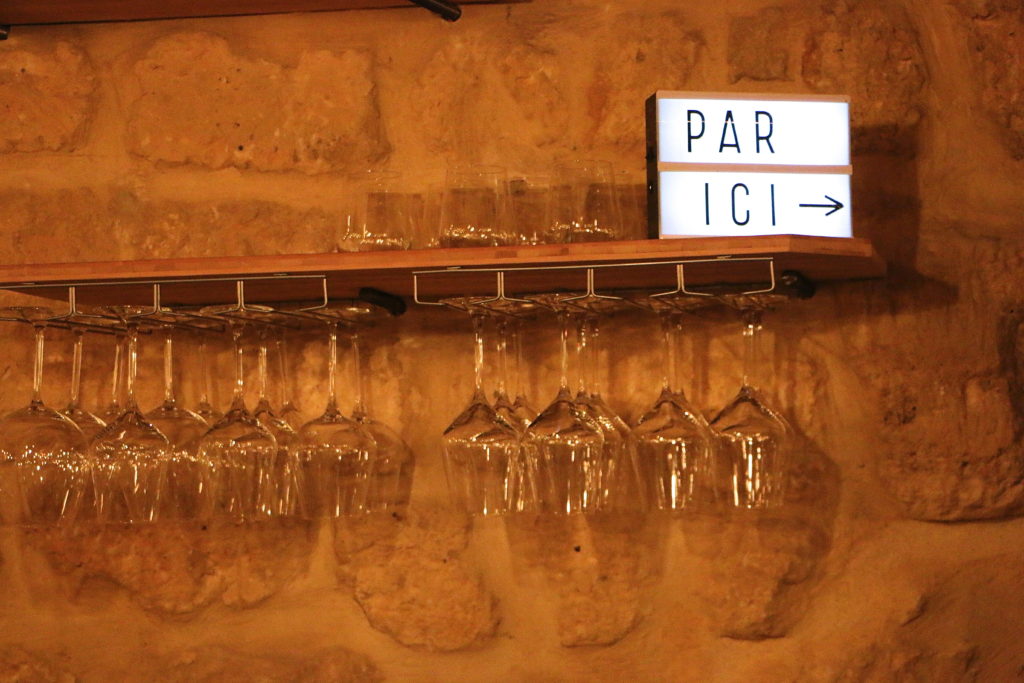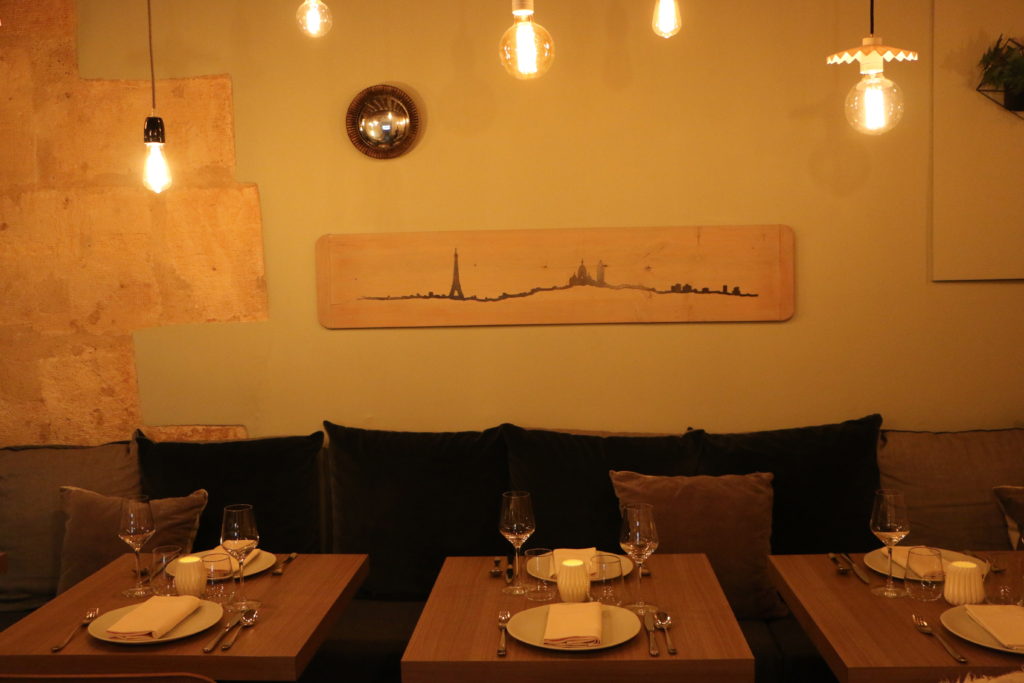 I started with a glass of champagne while enjoying the great surroundings…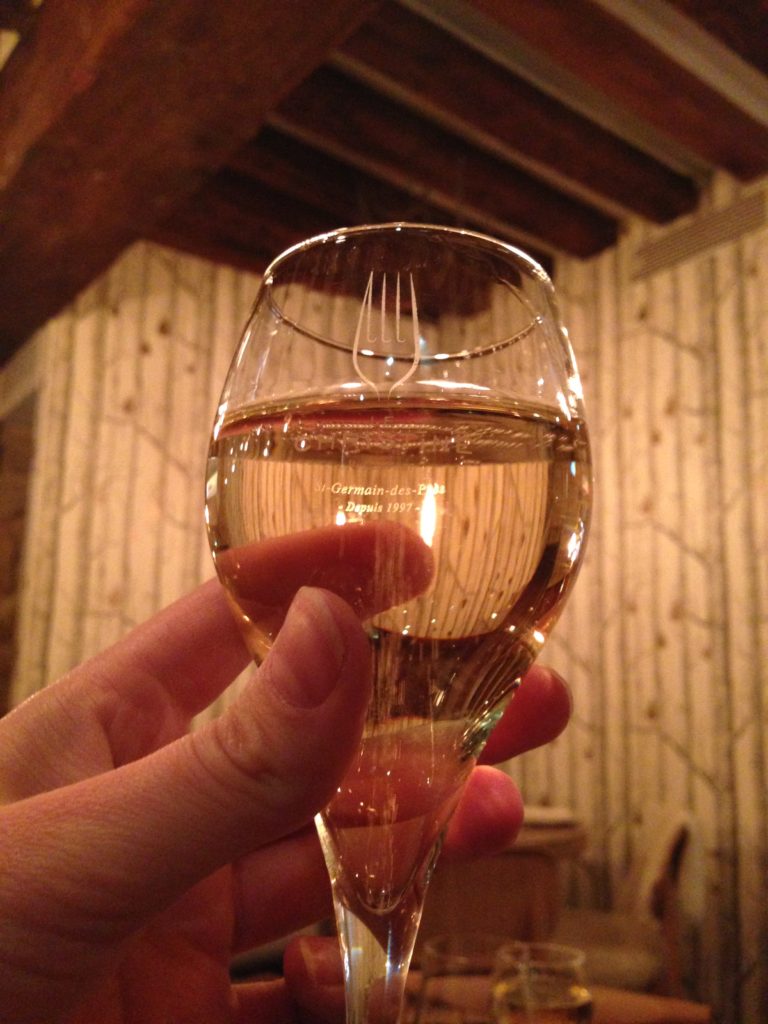 Then I had a delicious amuse-bouche : a mold-based dish with a little touch of orange – very soft and harmonious.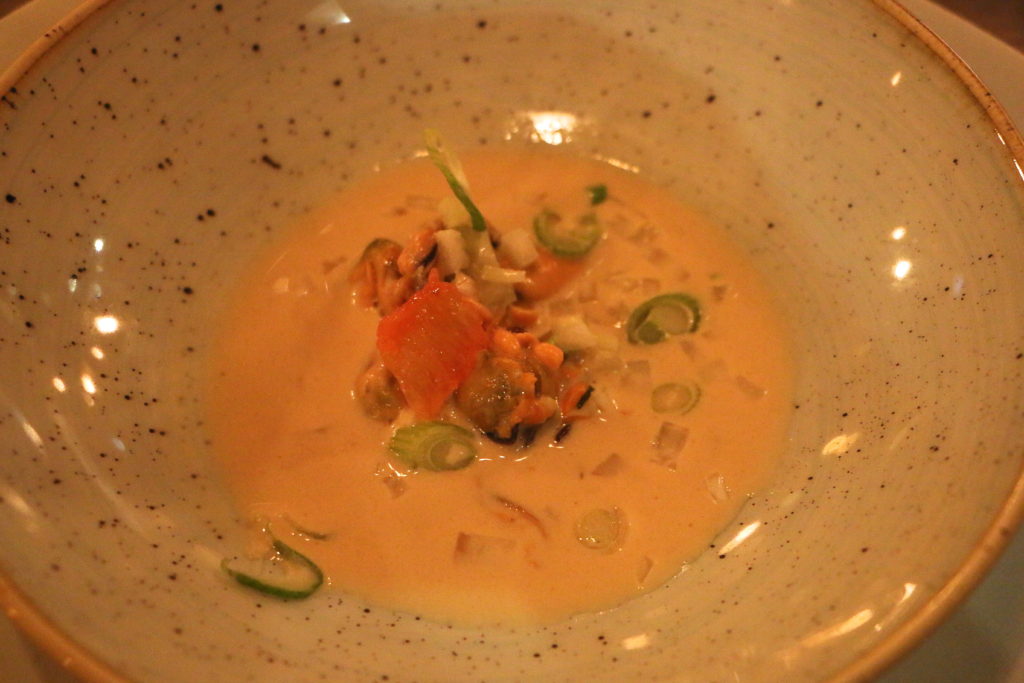 And as a starter I tried the Normandy oyster n°2, with granny Smith juice, lemongrass and wasabi emulsion, radish and spring onions. Surprising! Although I´m normally not a great fan of oysters, this dish was really surprising. Light as a cloud and yet with a little texture. When tasting it all at the same time each ingredient made sense.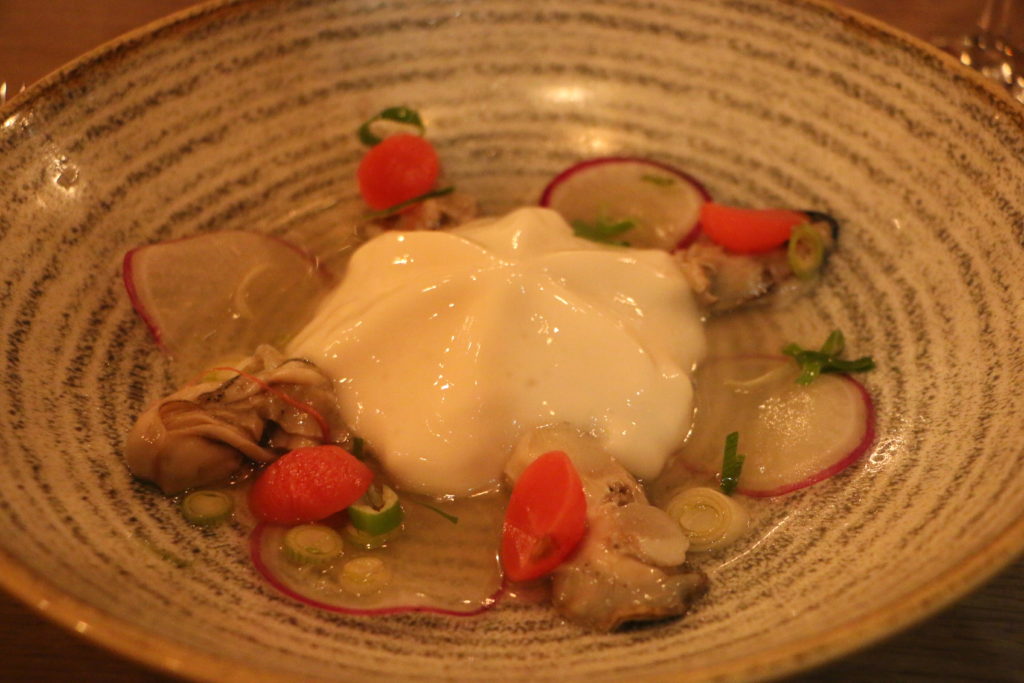 The next dish was fish. It was accompanied by an excellent Sancerre white wine: a fruity and at first sweet wine that after a little while became slightly acid. Absolutely perfect to the fish.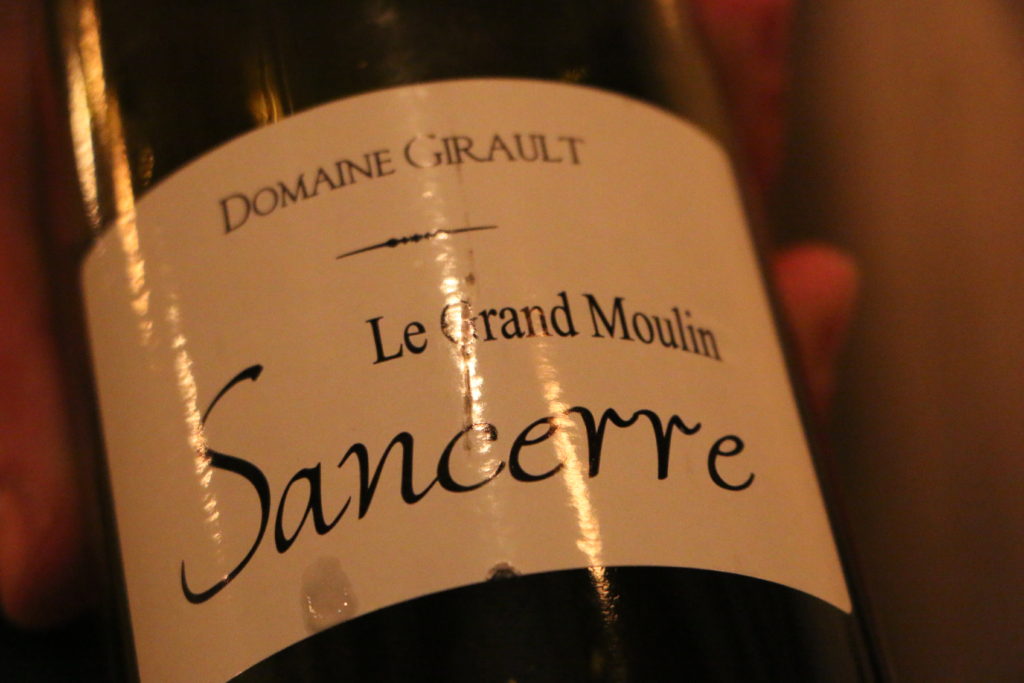 The fish main course was a sea bream with crab's sauce, rostead salsify, golden turnip and combawa. A real treat with a touch of lemon.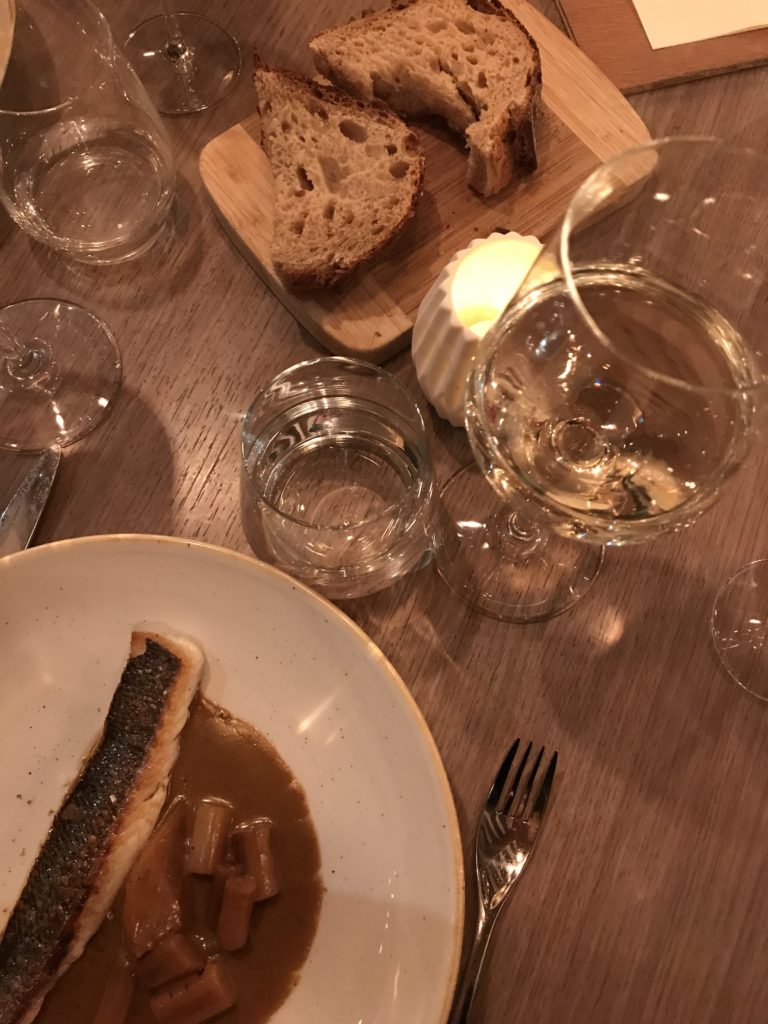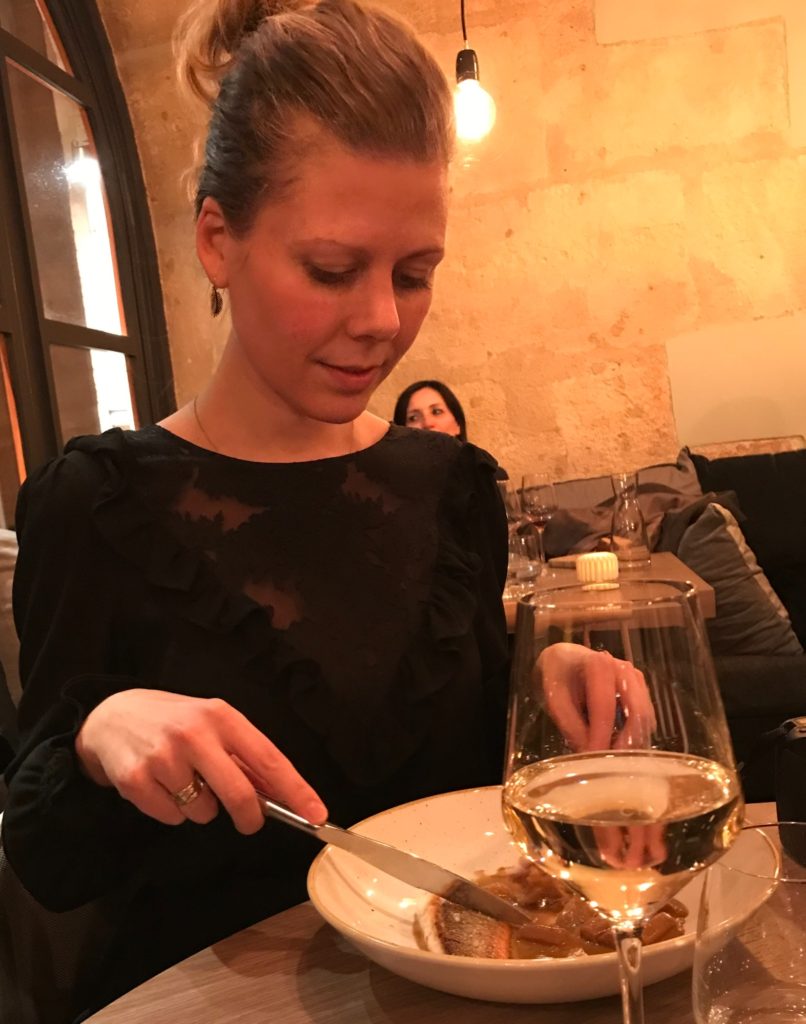 Then I had a beef with Jerusalem artichokes (a vegetable that has come back into fashion) with truffles, and truffles sauce. Extremely good. I must say that it was a real delight. It must have been cooked for hours because the meat was so soft that it melted in my mouth. I then understood why Le Christine is holder of the French « Maitre Restaurateur » title, guaranteeing high quality.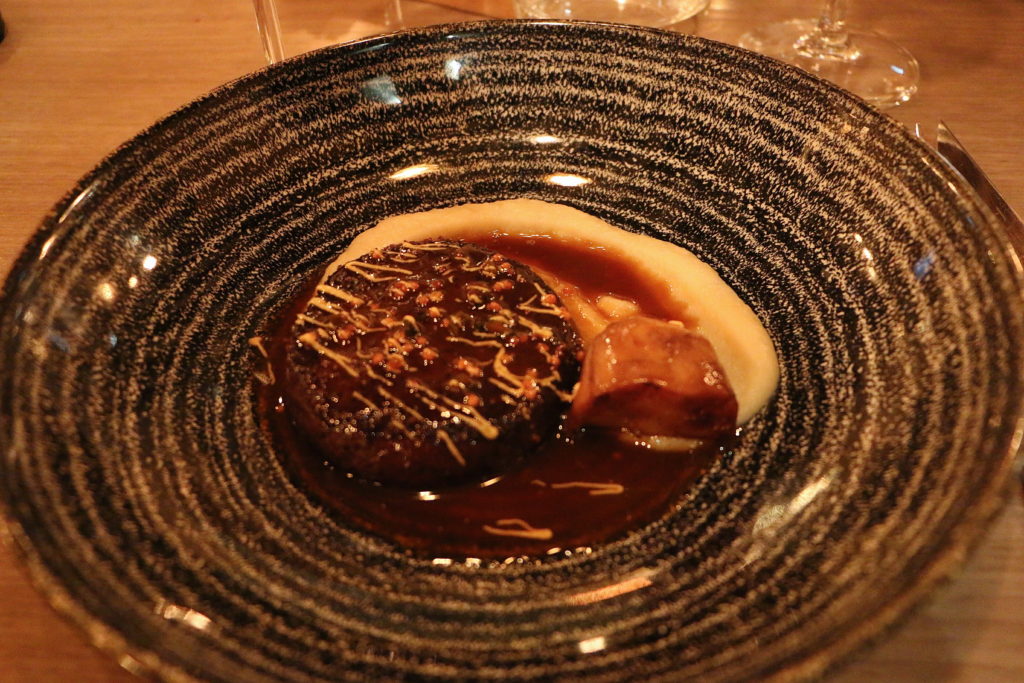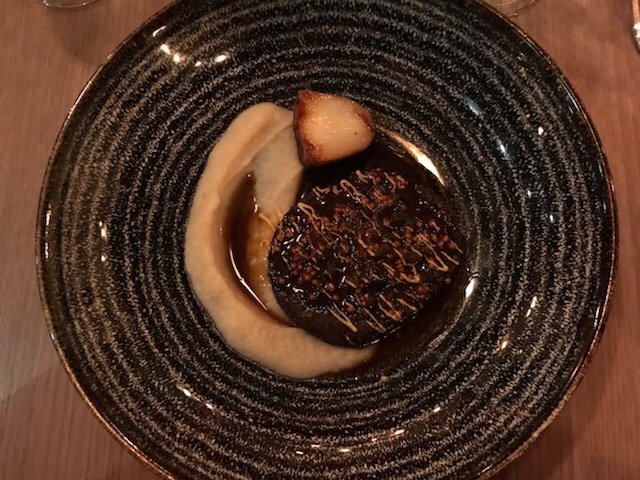 I tried a red-wine from a vineyard belonging to the family. A round and strong wine that reminded me a bit of a Bordeaux wine with a taste of berries. Great!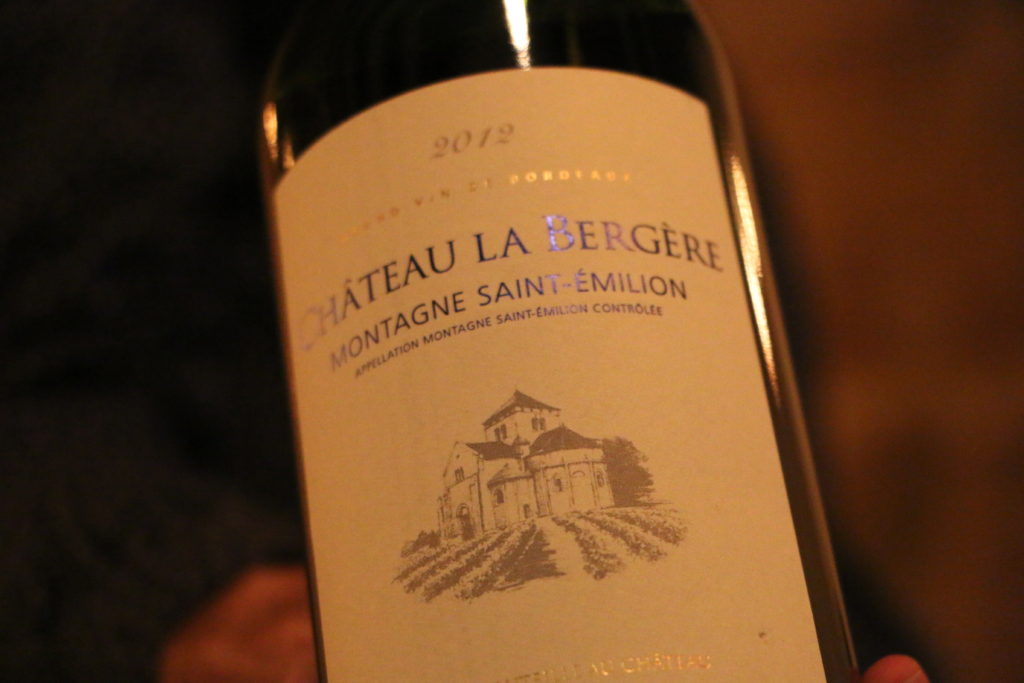 As a dessert I had roasted Victoria pineapples with spices, caramel and coconut sorbet. Fantastic! Loved the contrast between the acid pineapple and sweet caramel sauce. A dessert that played with the contrasts both in terms of taste and texture: the pineapple that pricks a little and then the soft coconut…with a touch of spices: Cardamom, vanilla, anise and cinnamon in rum.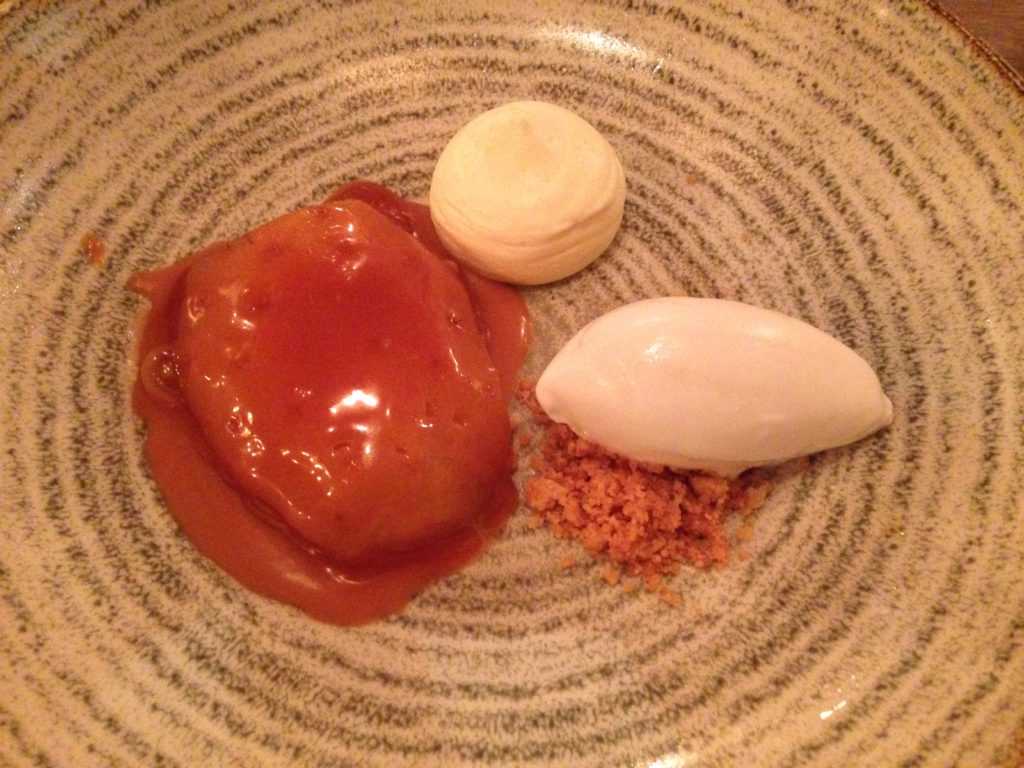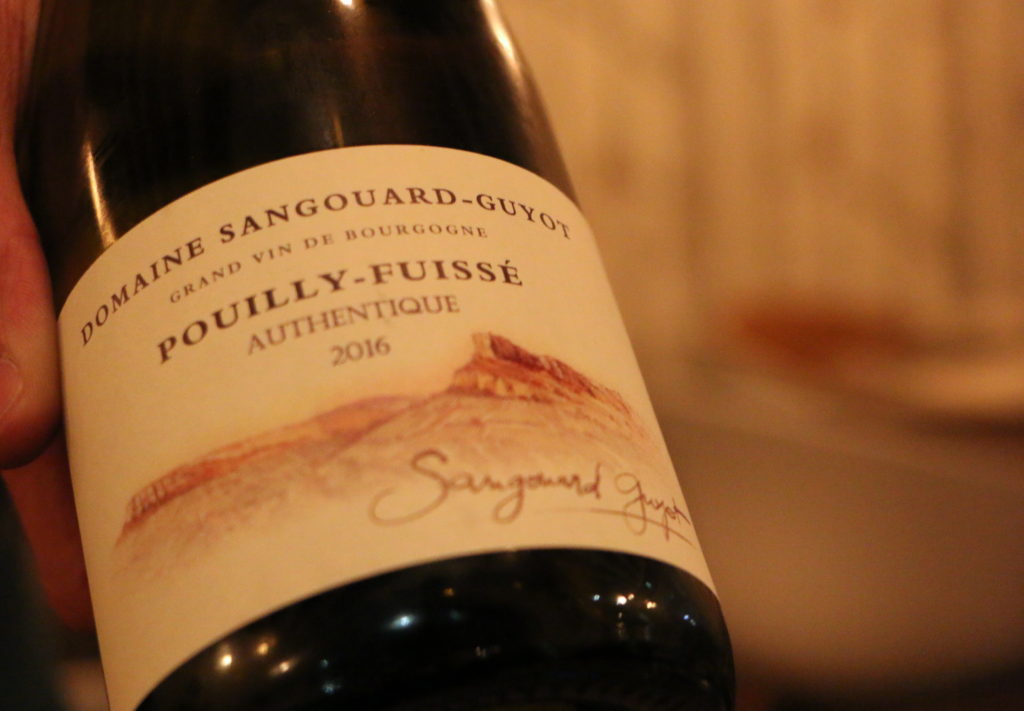 Remi POULAIN'S cuisine is absolutely worth a try.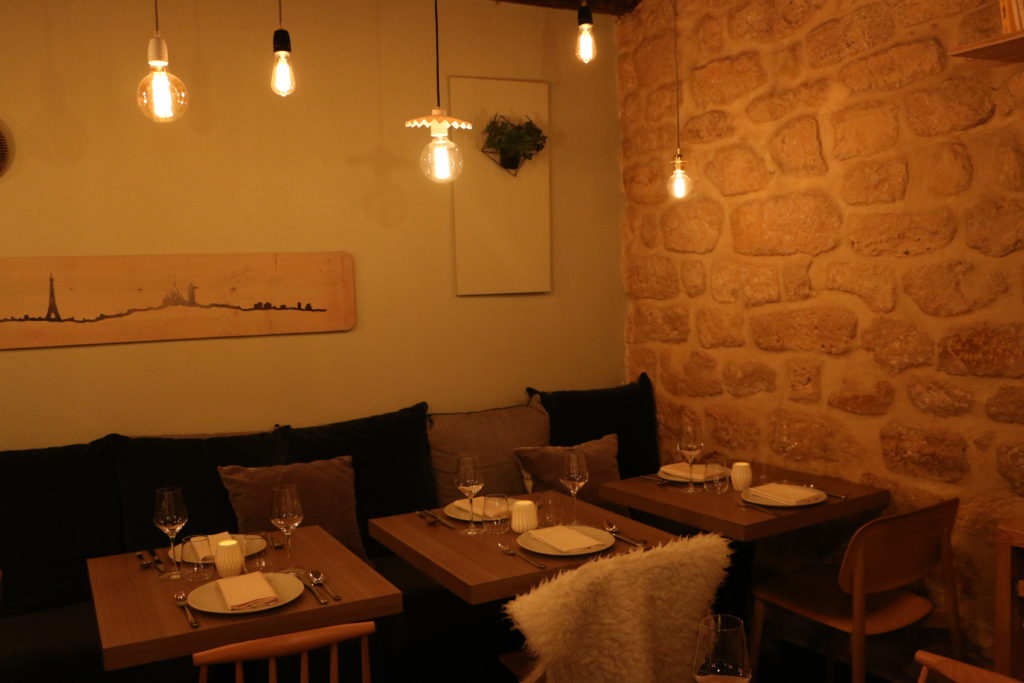 You can find it here.
1 rue Christine, 75006 Paris
+33 1 40 51 71 64