Hotel Courtyard Paris Gare de Lyon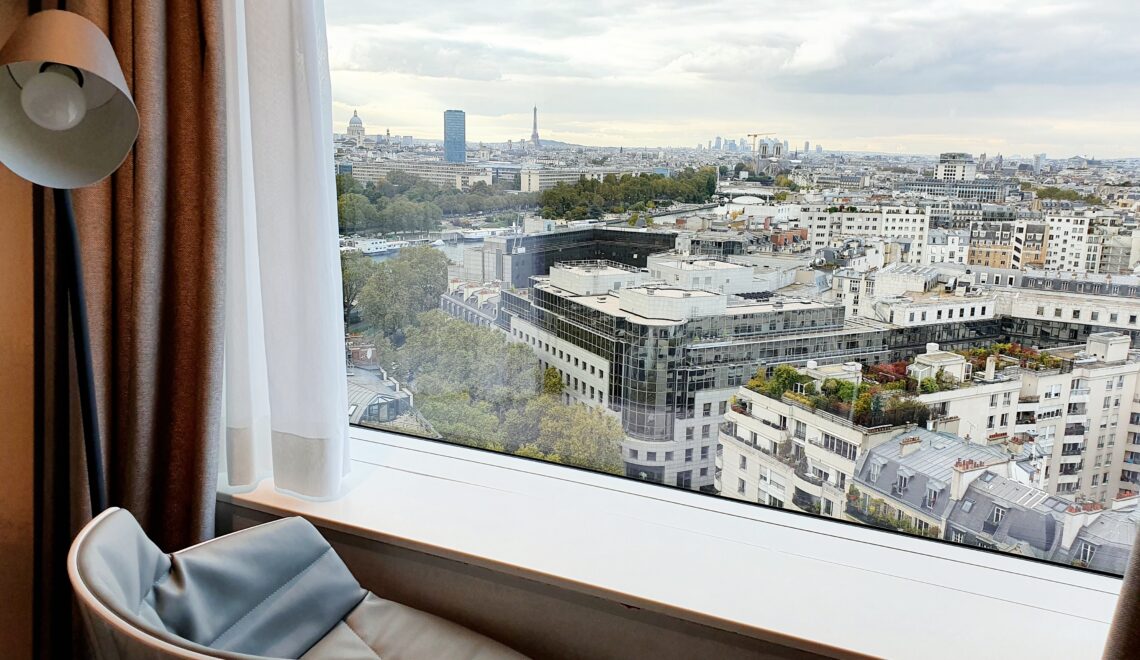 Looking for a hotel in Paris with an amazing view over Paris, the Eiffel Tower and the sacre cœur? Then I recommend you stay at the Courtyard Paris Gare de Lyon hotel. Read about it here.
The Courtyard Paris Gare de Lyon hotel is located just next to the Gare de Lyon train station in the 12th district of Paris. Only 700 meters away you'll find the Opéra de Bastille and 1.8km away, the Notre Dame Cathedral.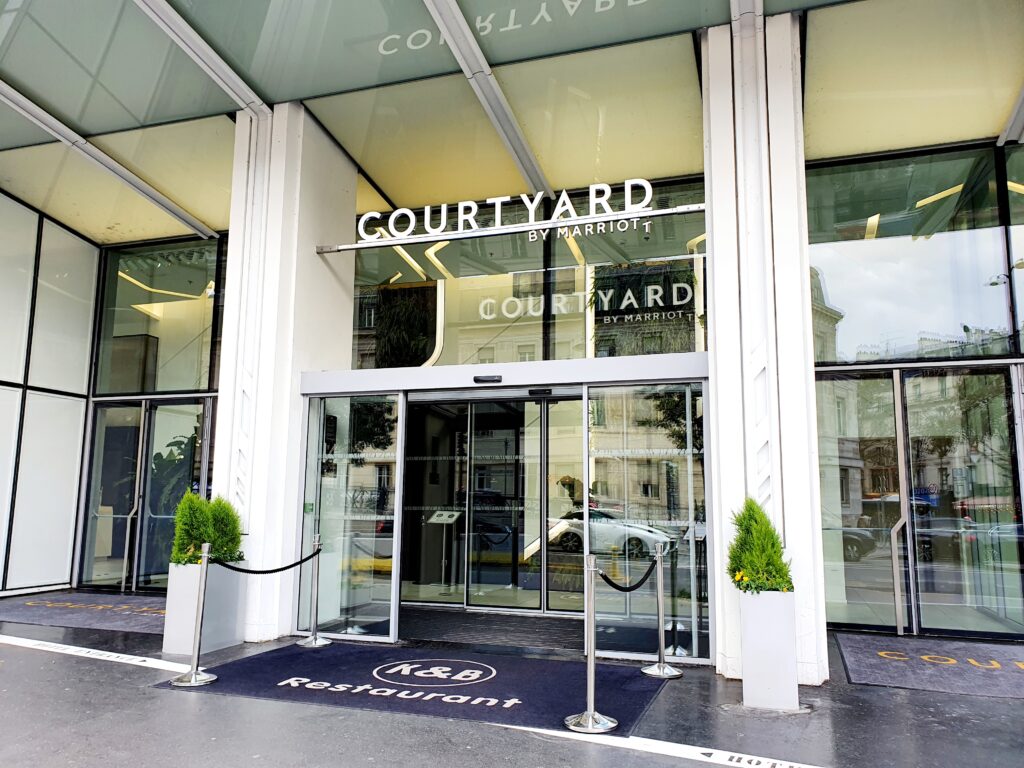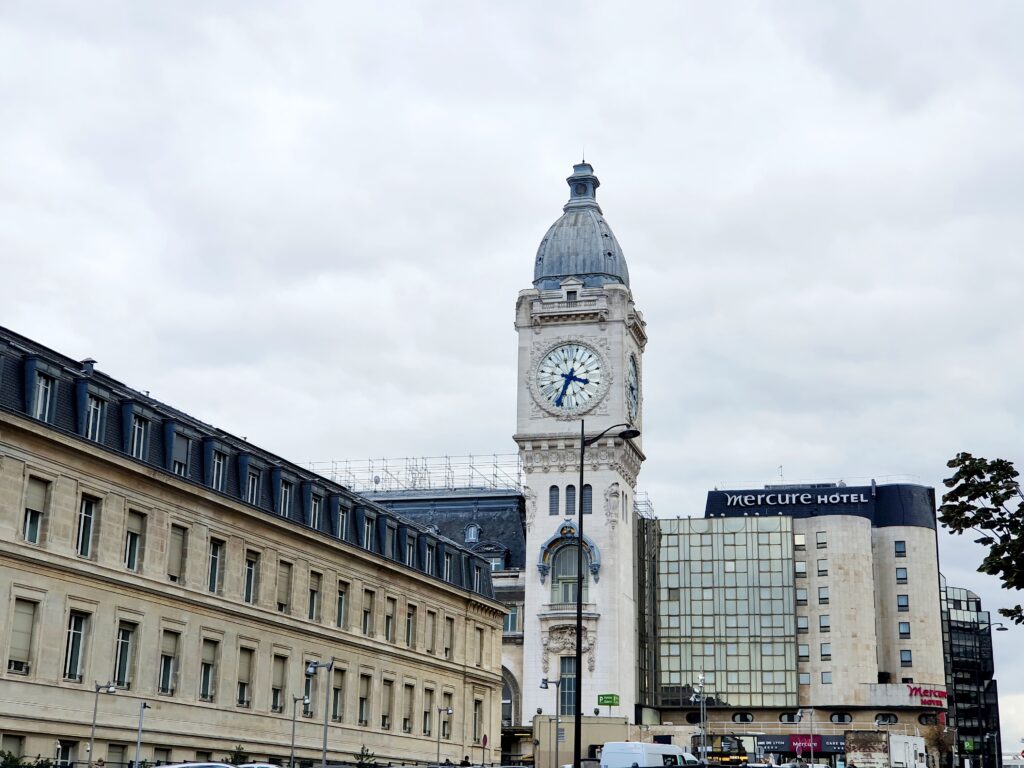 The Courtyard Paris Gare de Lyon offers a business center, an on-site restaurant, bar and gym. So you have everything you need around you.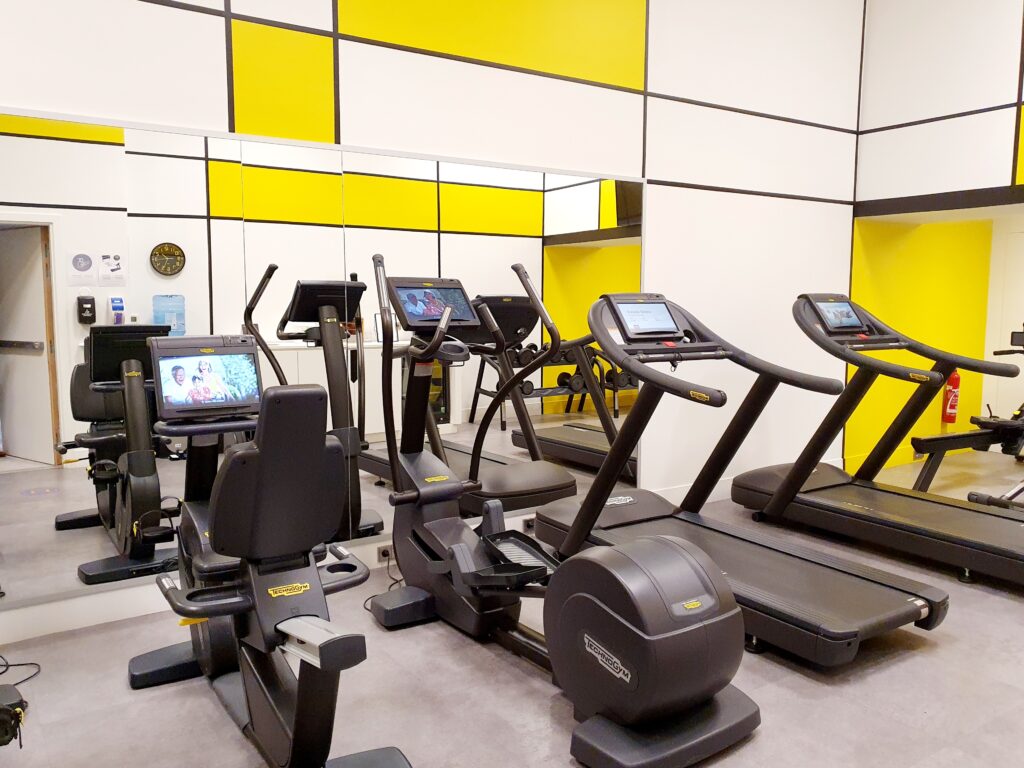 I stayed in the room with view to the Eiffel Tower and Sacré Cœur, it was amazing!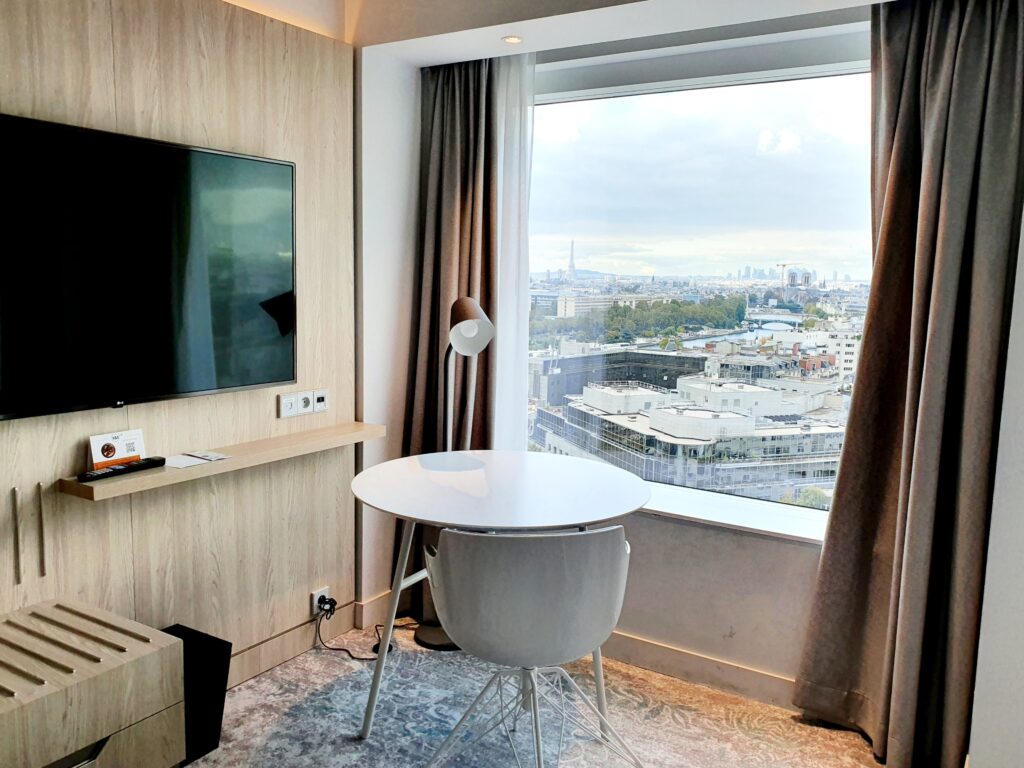 And the Kingsize bed was just fabulous.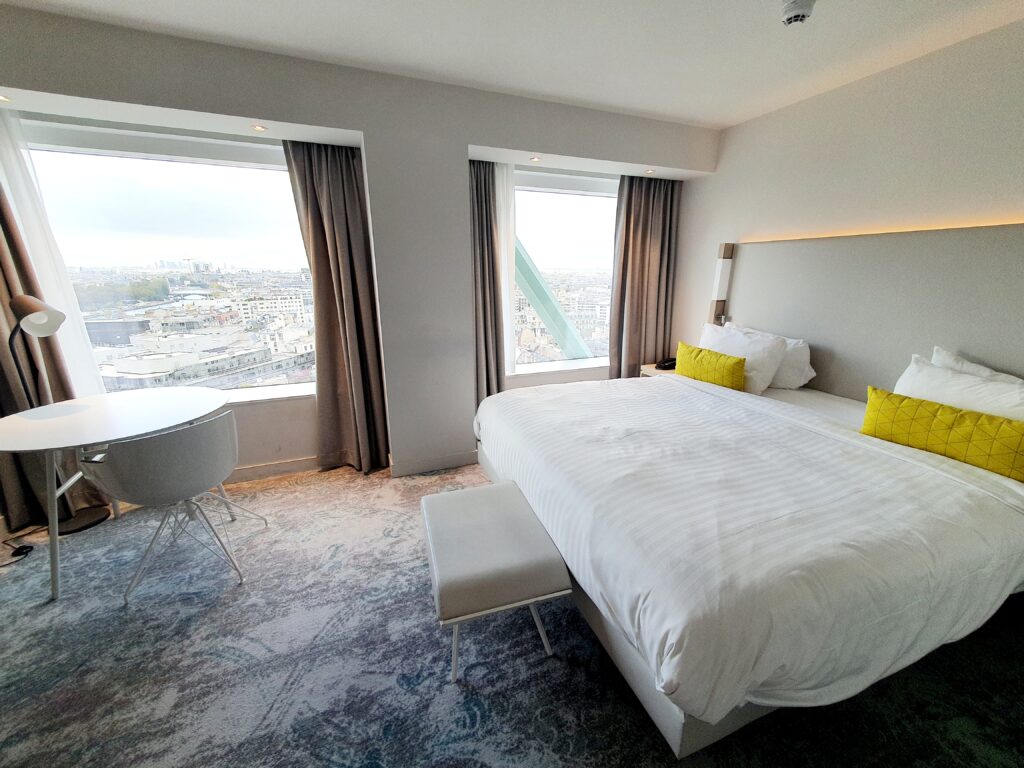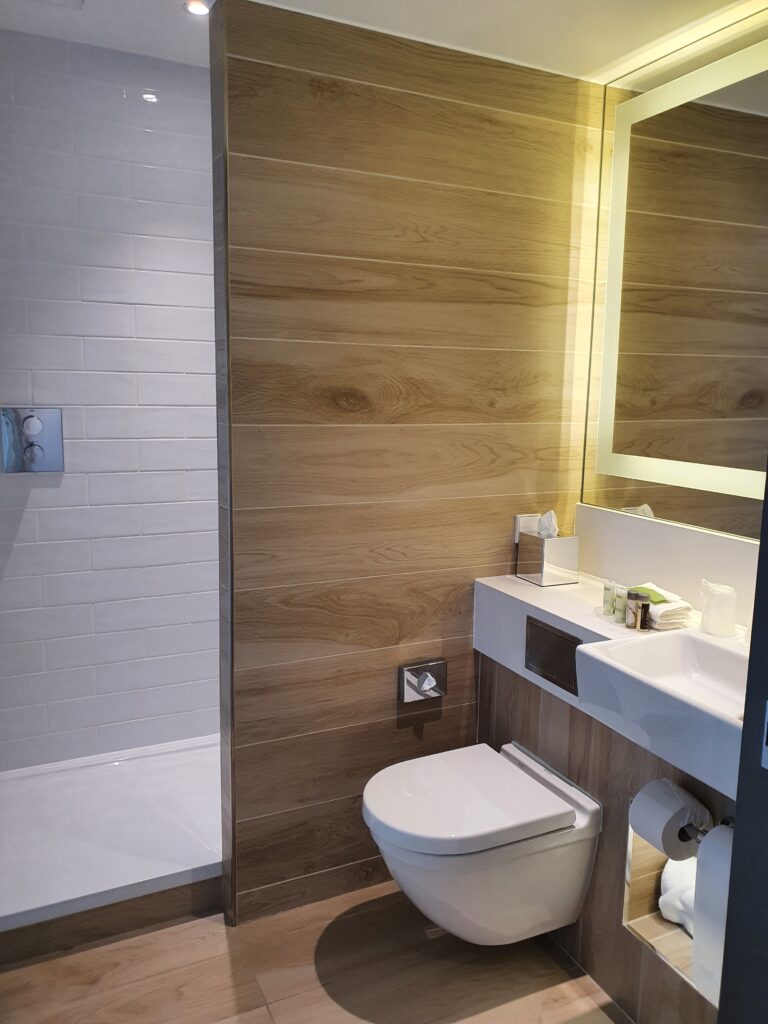 It was entchanting to sit there and watch the sun go down over Paris…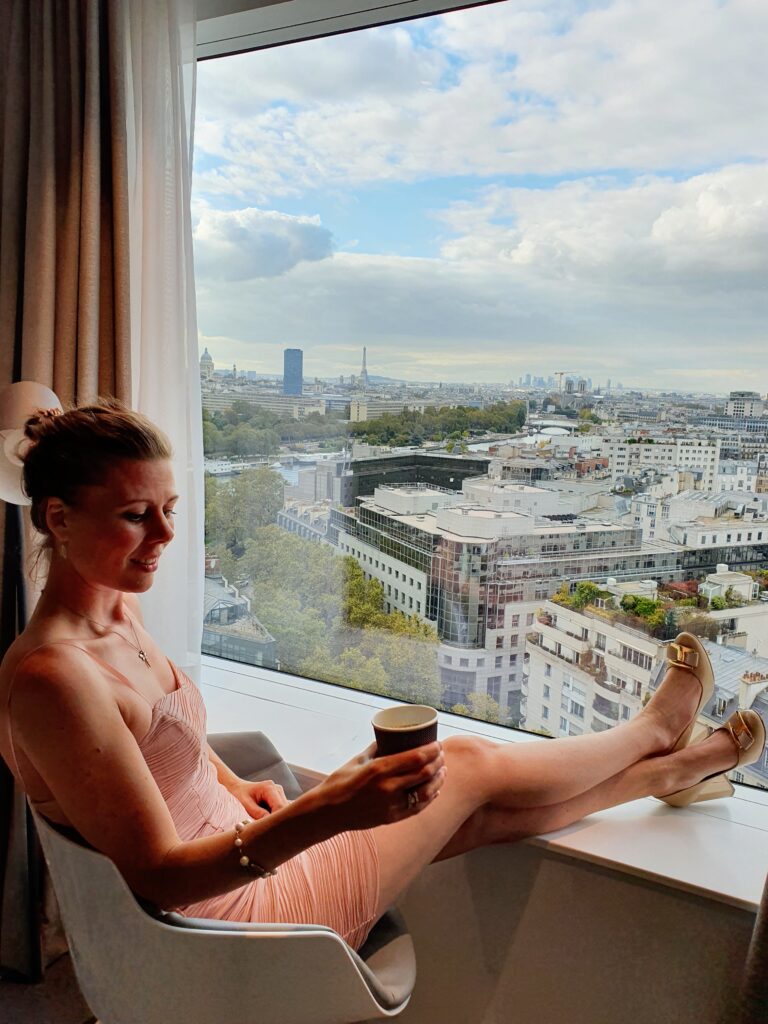 Slowly thousands of lights appeared and the silence of the night spread over Paris.
The only thing moving was the light on the Eiffel Tower. You'll see why Paris is called the city of lights! …a magical moment indeed.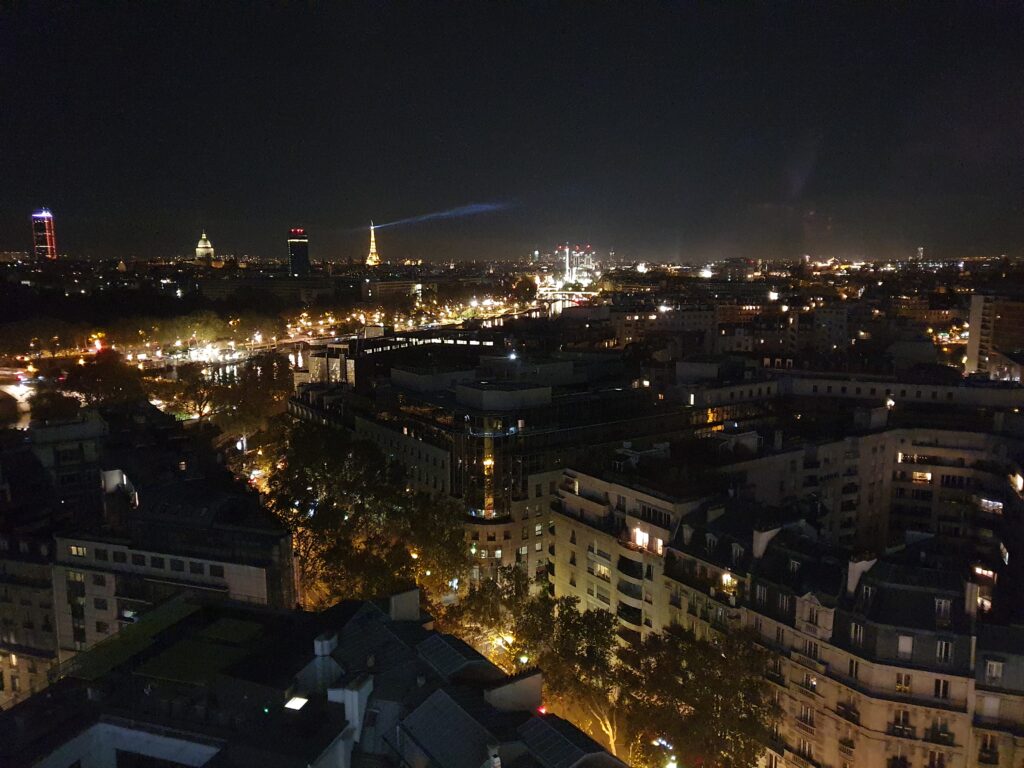 About the restaurant…
In the evening I tried their refined restaurant with a surprising and delicious cuisine.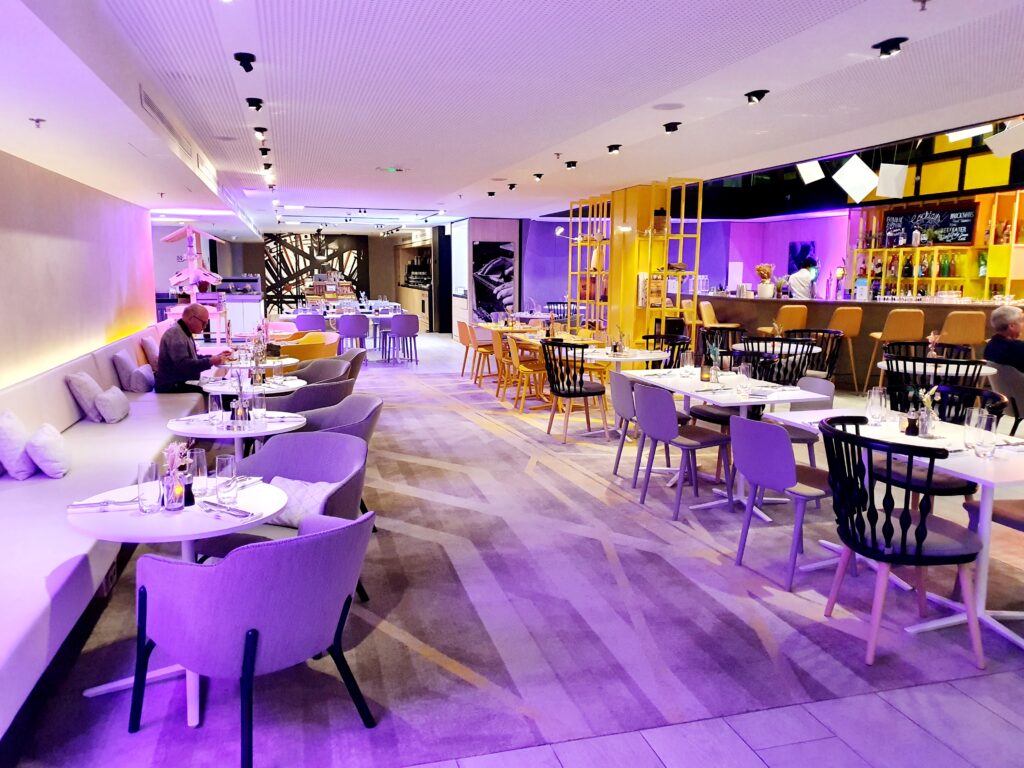 The ambiance was calm, cozy and classy.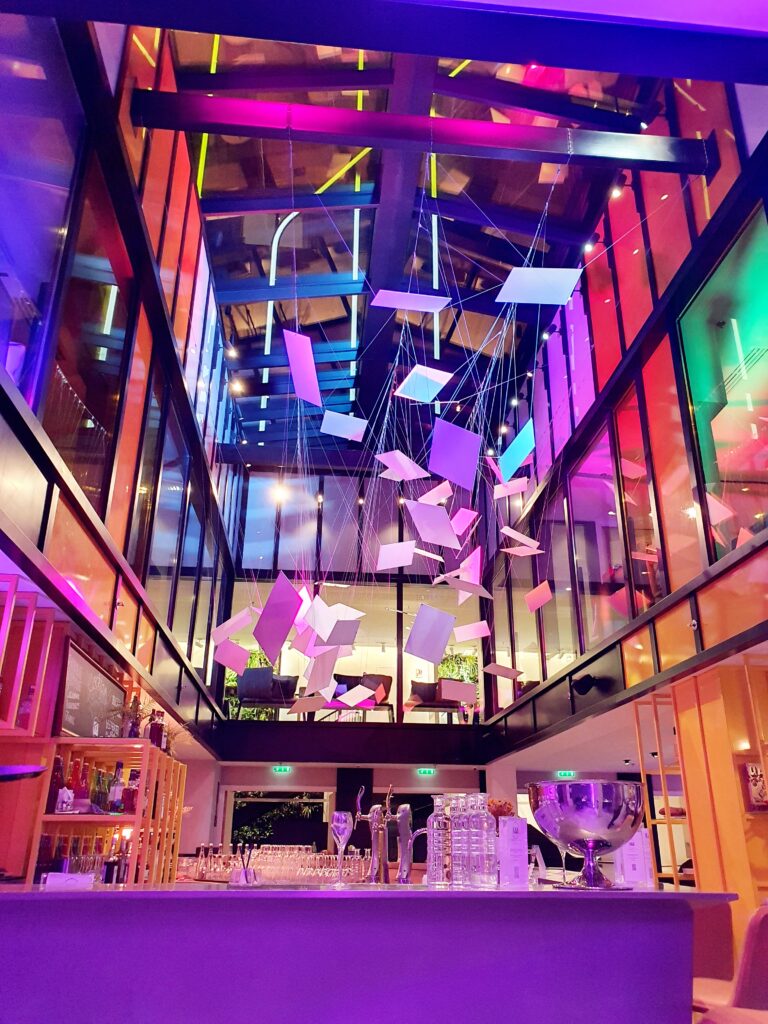 And before I tell you what I had to eat, I can reveal that the chef Melissa Ravel has got talent! Each dish she served was fresh, creative and harmonious.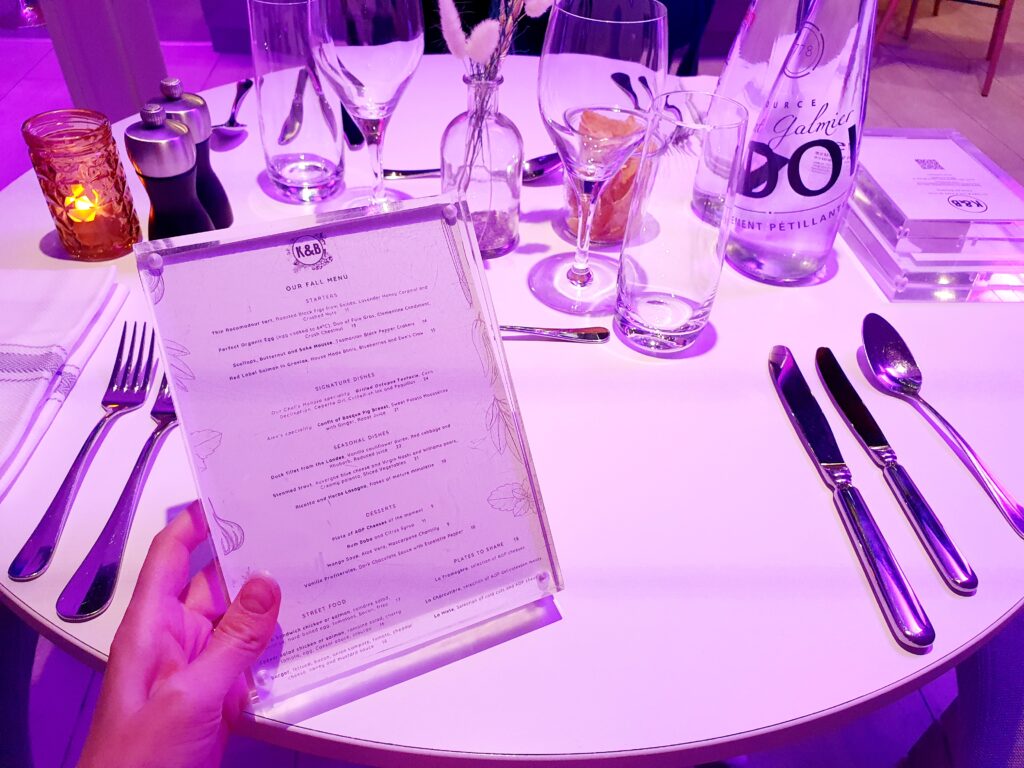 In Paris you'll find many good, classical restaurants…but if you love to be surprised and taste something a little different then I recommend you try this!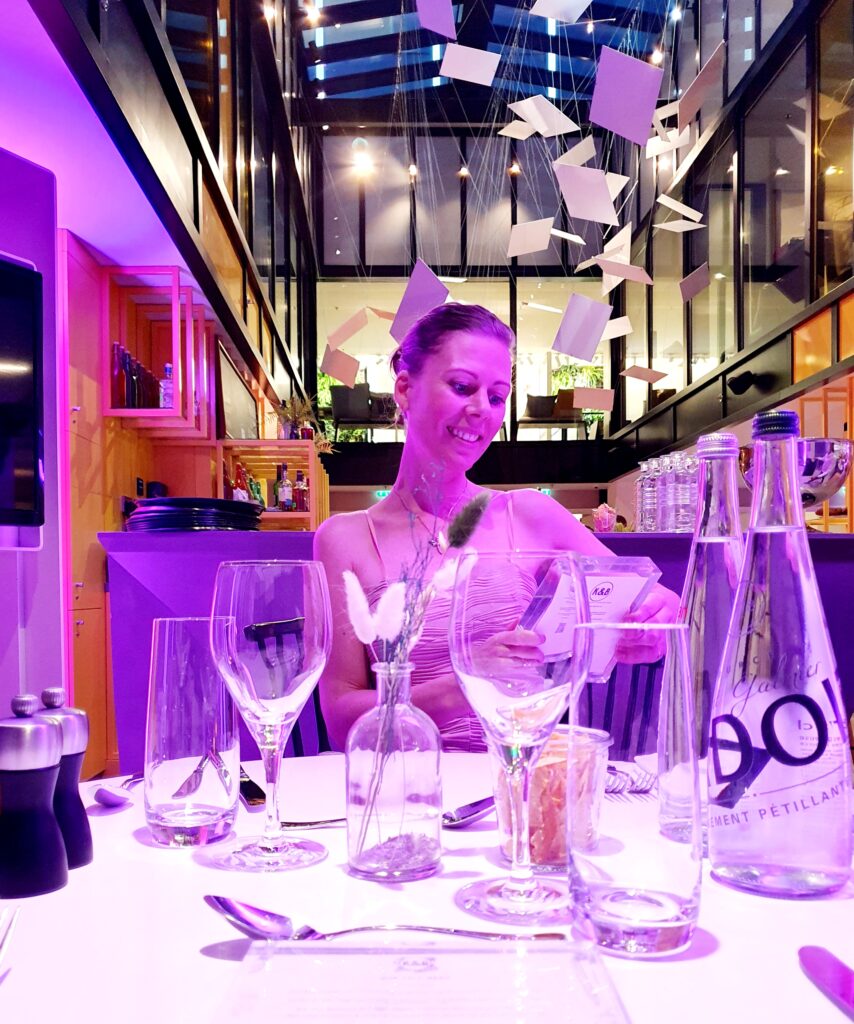 As a starter I tried the thin rocamadour with roasted Black figs from Solliès, lavendar honey caramel and crushed nuts. Crunchy…A nice contrast between the fruity figs and full-bodied cheese, a perfect balance. Absolutely amazing.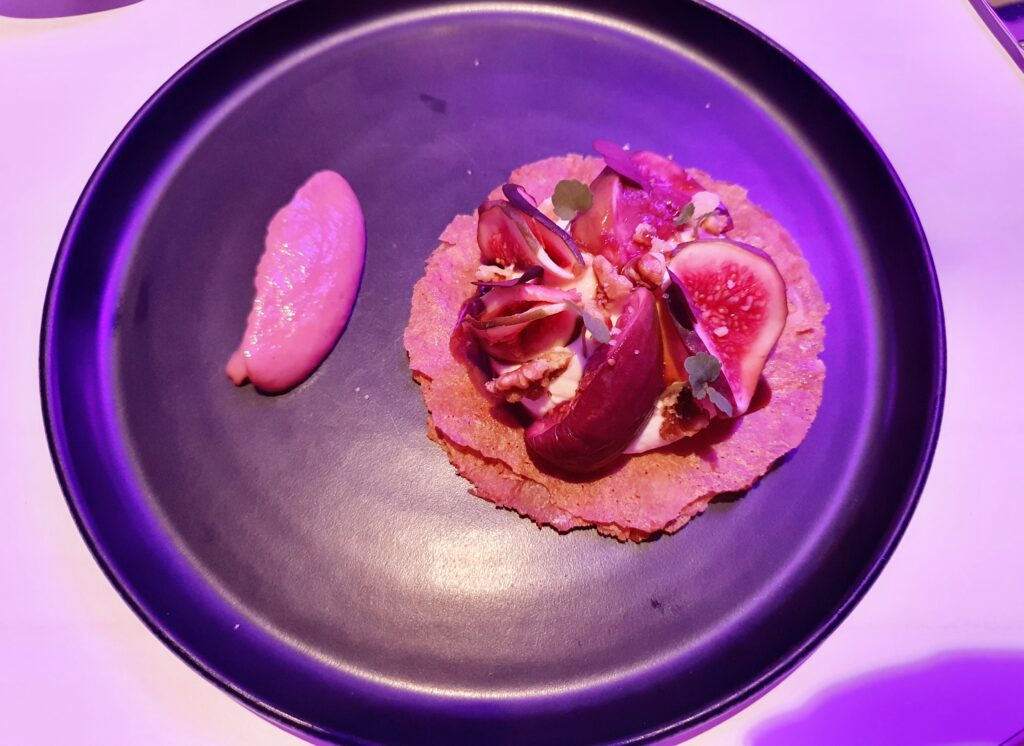 Then, an organic egg (cooked to 64 degrees) and fois gras with clémentine condiment and crush chestnuts. I looooved this dish. The bread with fois gras was amazing.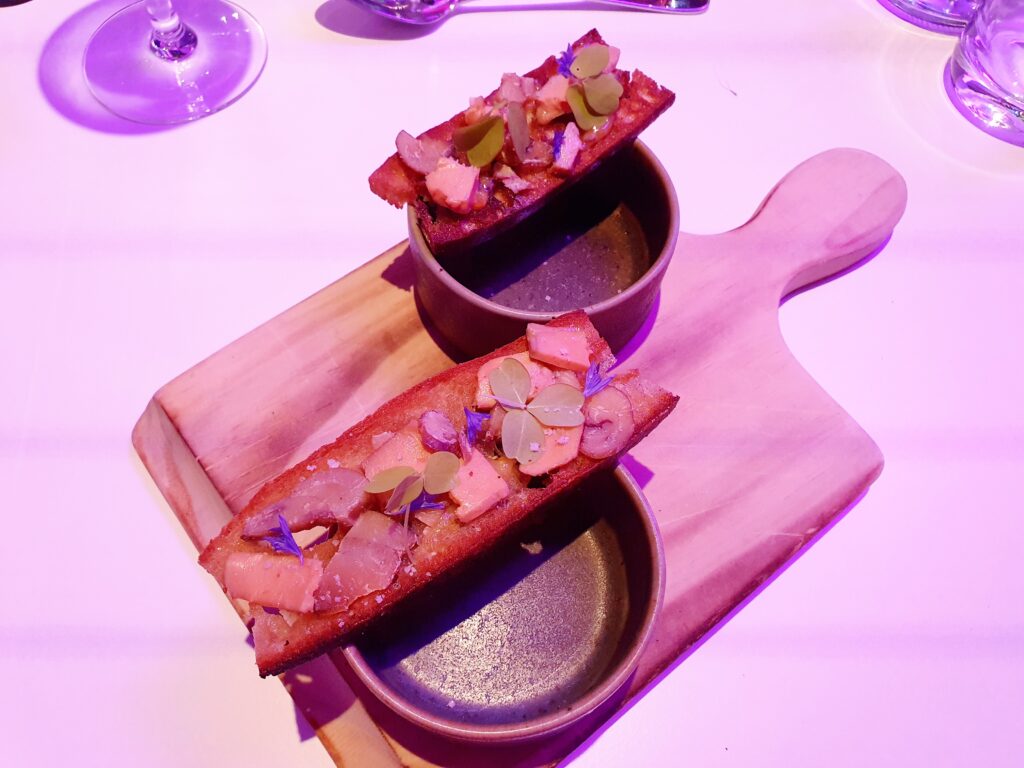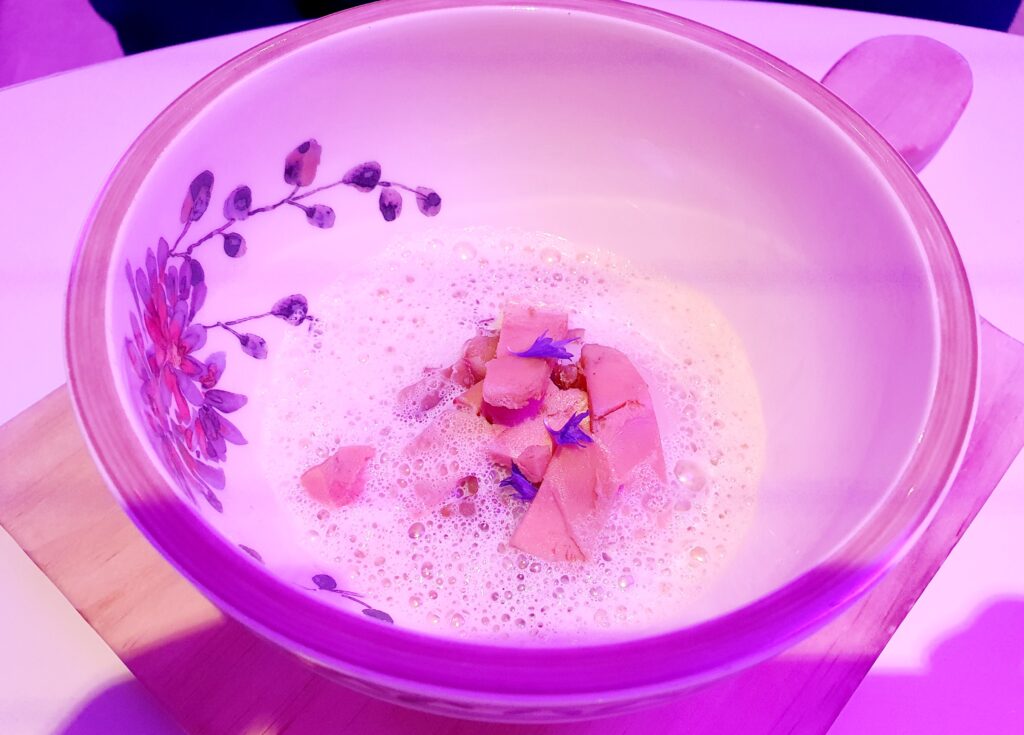 I continued with a red label salmon in gravlax on housemade blinis with blueberries and Ewe's claw. Really delicious as well.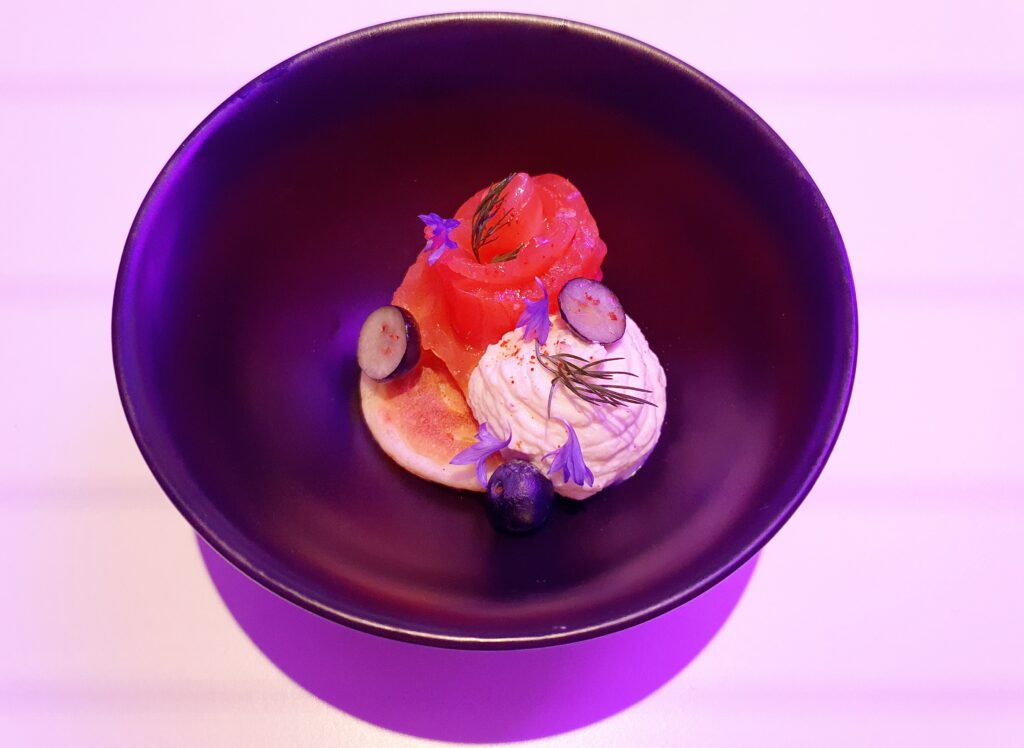 No doubt, I was in food heaven!
Then I tried the scallops: with herring egg and carrot – super sweet, harmonious and delicious. A true delight. I loved this dish.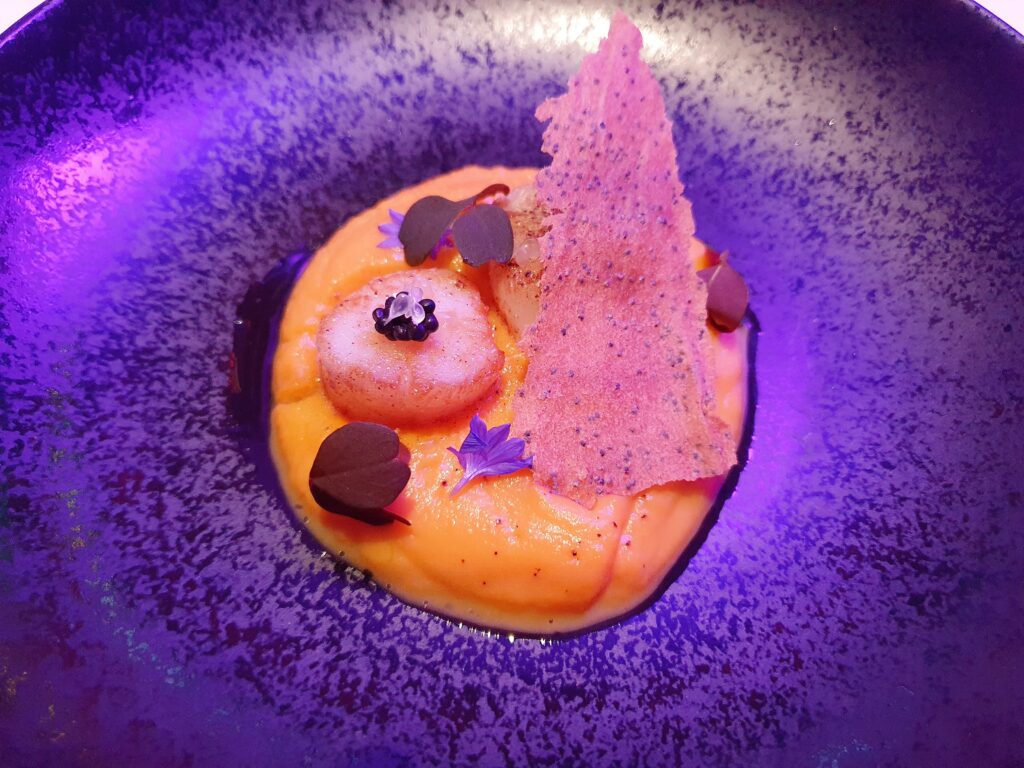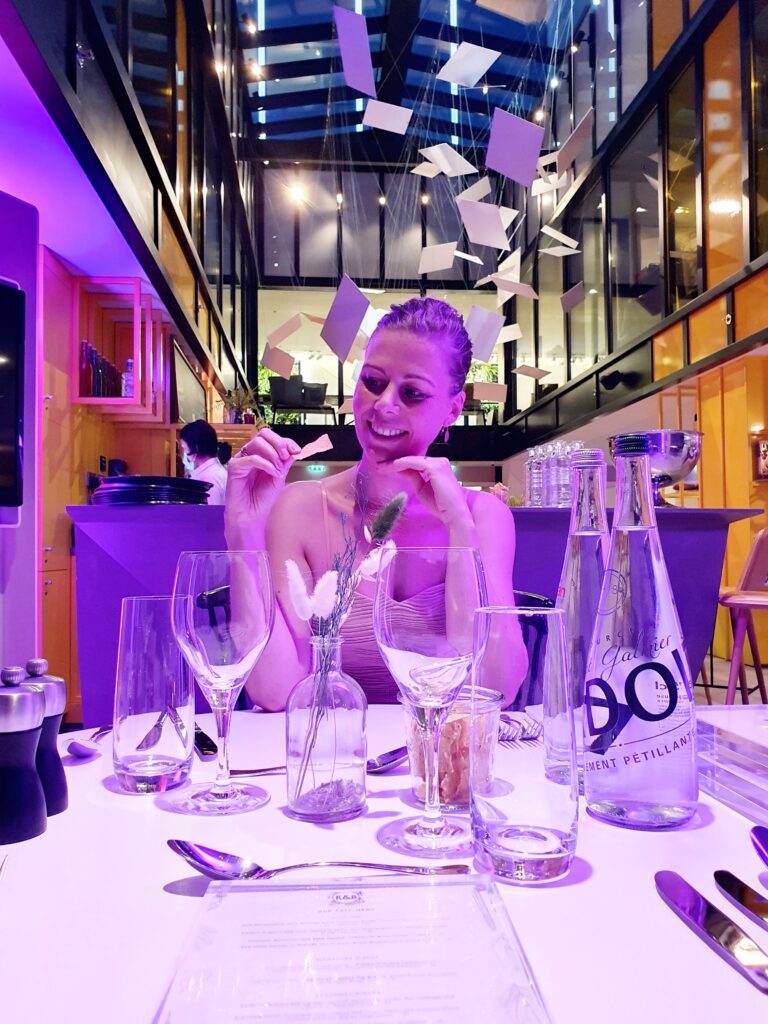 For the main-course I tasted:
Melissa's signature dish, the grilled octopus tentacle with popcorn, cebette oil, cuttlefish ink and pequillos. Wow…a super surprising and fabulous dish that I recommend you try. I'm normally not a big fan of octopus but this one was extremely tender and a must try.
Then I tried the duck filet from the Landes with vanilla cauliflower purée, red cabbage and rhubarbe reduced juice. It was really good but more classical.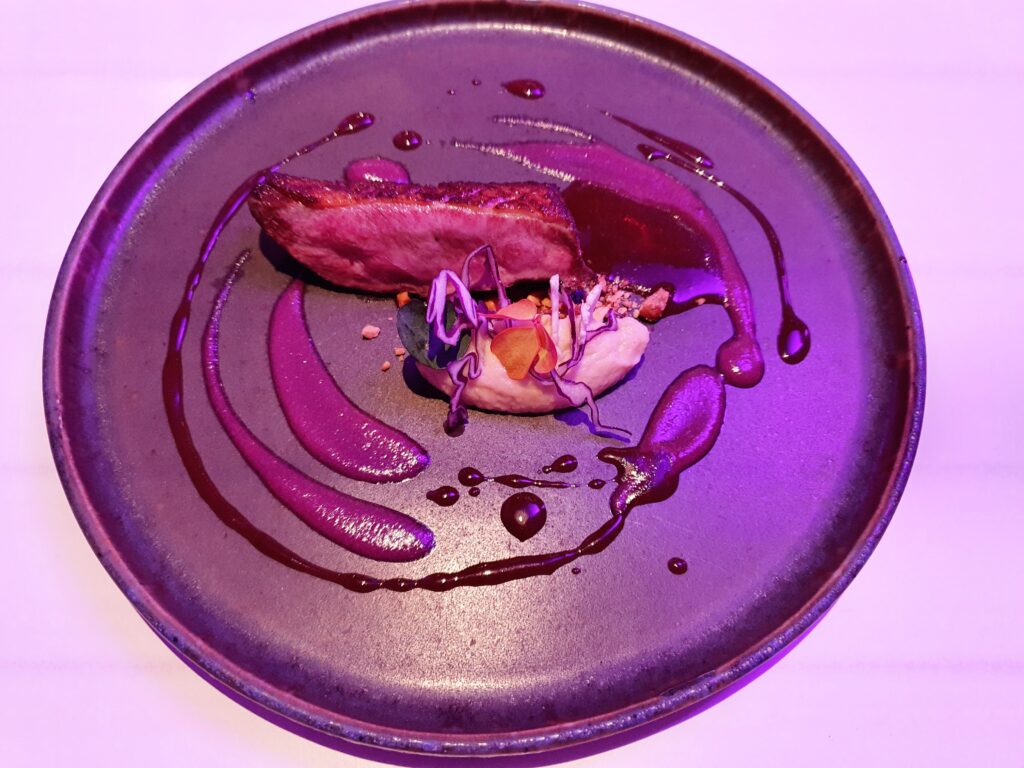 Time for dessert:
I tasted the vanilla profiteroles with dark chocolate sauce and espelette pepper. Omg, that was delicious!!!
And next to it, a mango soup with aloe vera and mascapone chantilly. Surprising, creative and good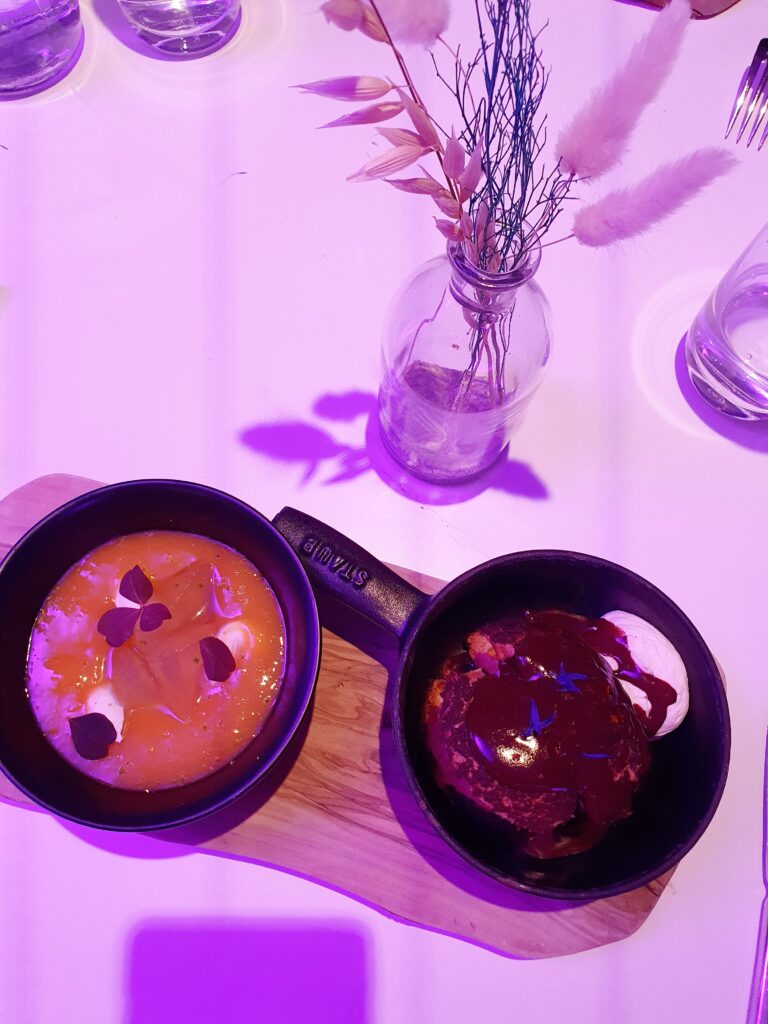 This was not at all a classical cuisine, but rather something out of the ordinary… each dish had a special touch to it, and was very harmonious. I highly recommend you try it. A sophisticated and creative cuisine.
Next morning, after having slept like a queen, I went down for breakfast! This was equally amazing.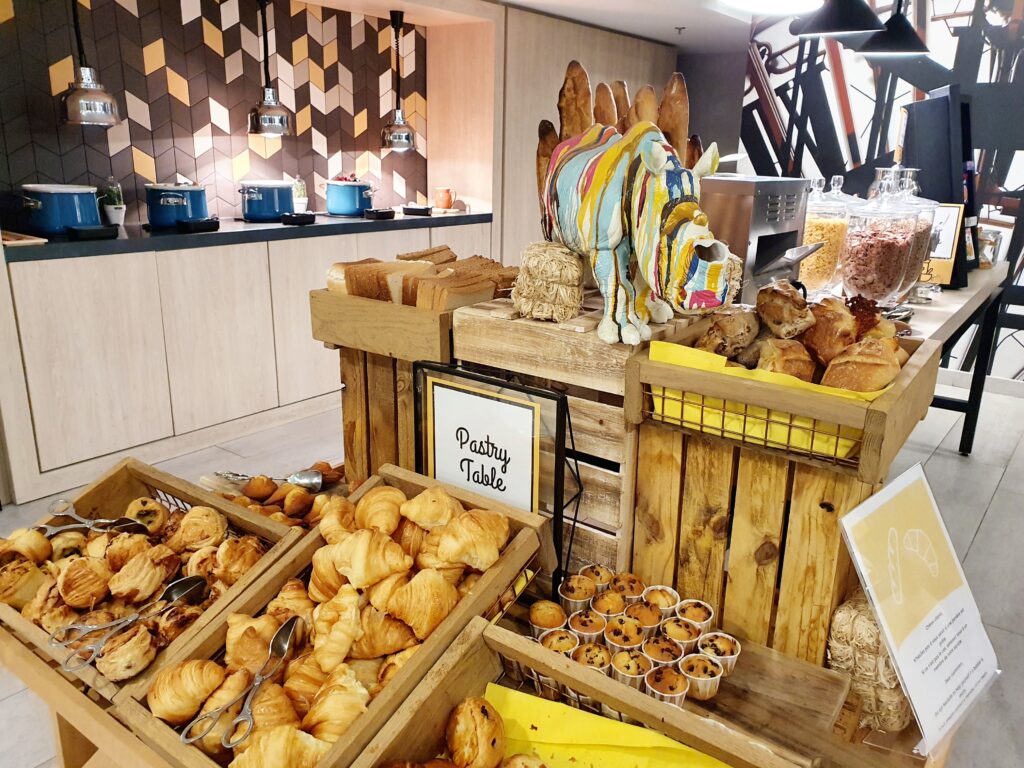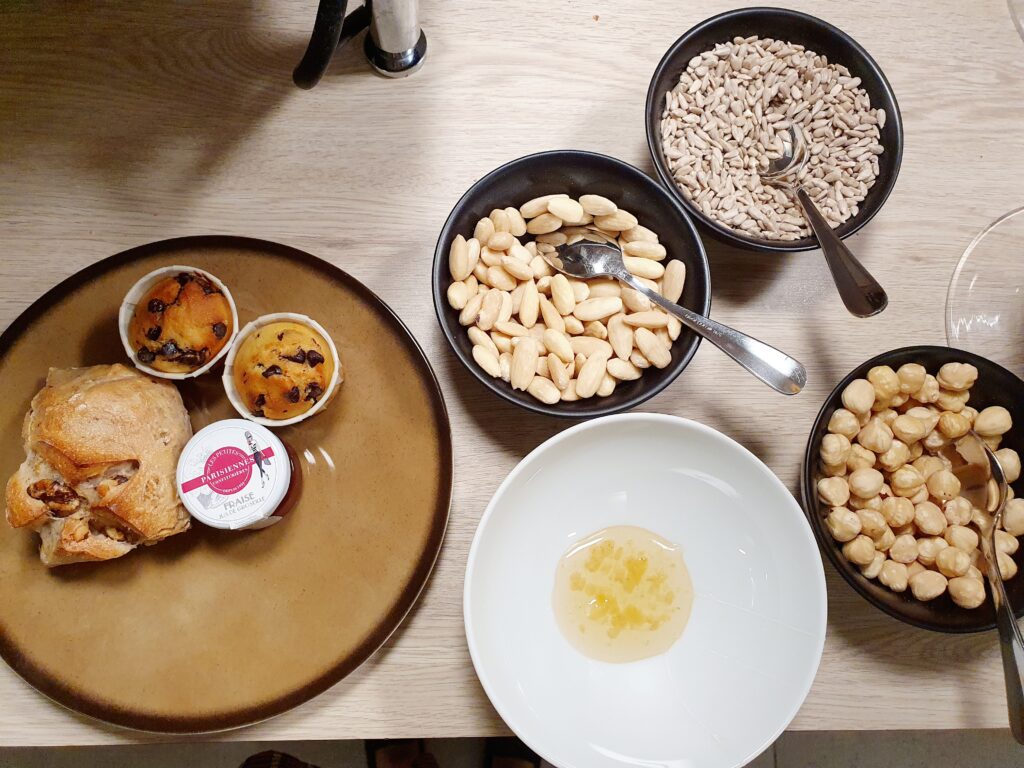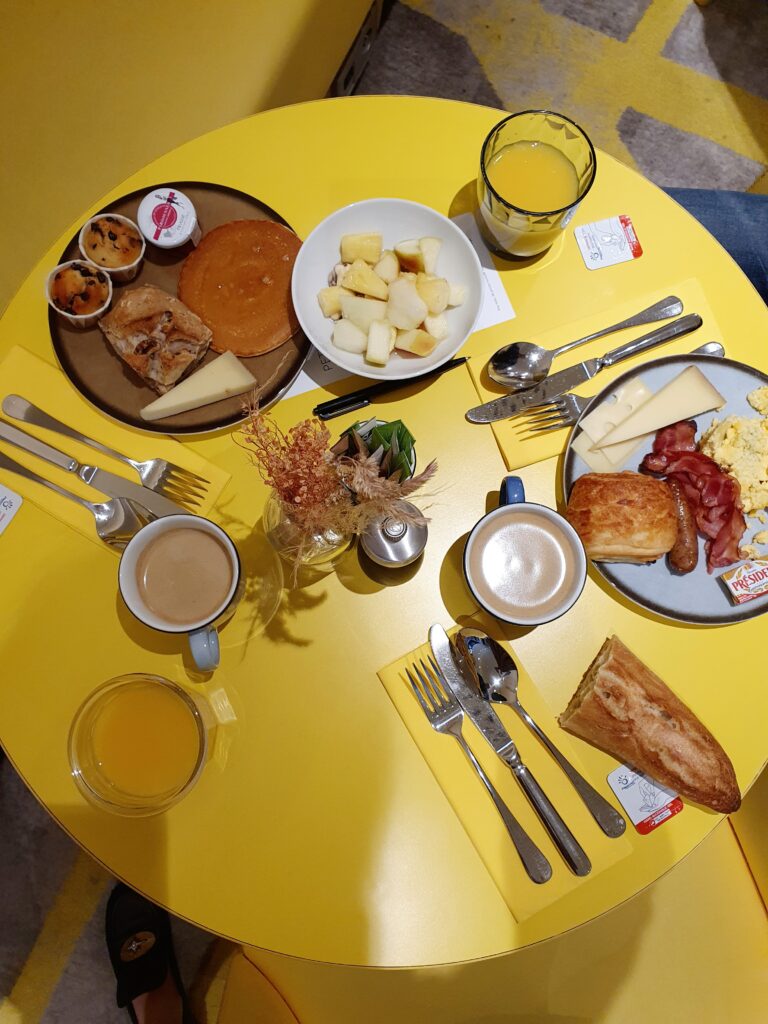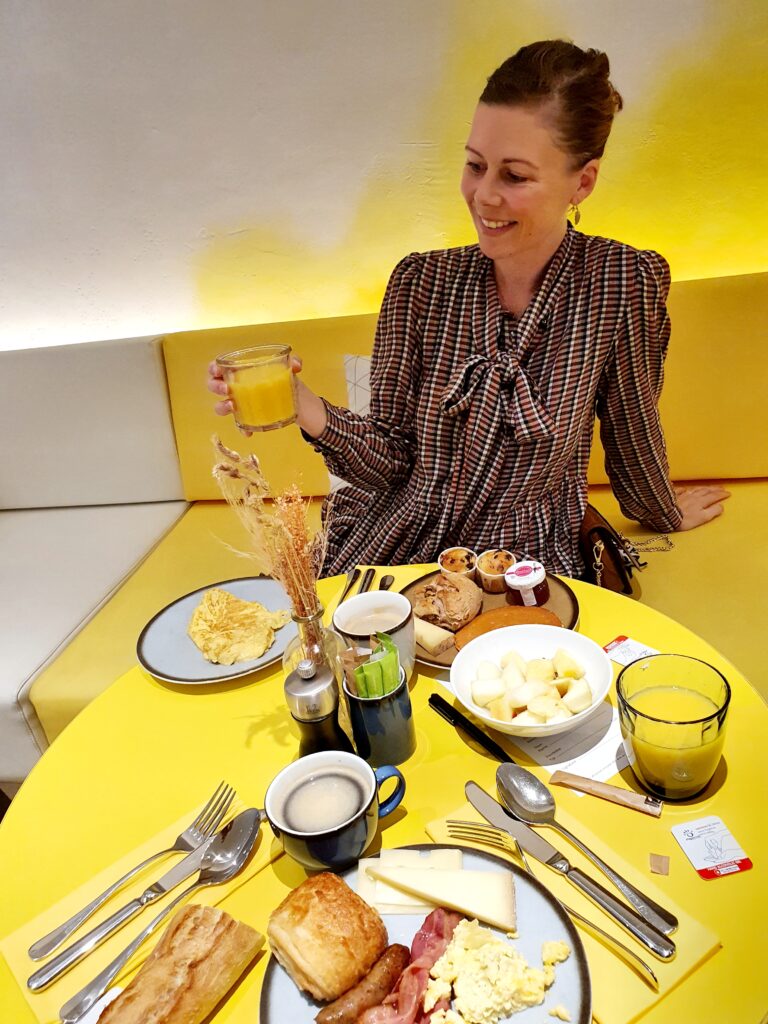 Book your stay at Courtyard Paris Gare de Lyon hotel.