Les Magnolias – A gastronomic journey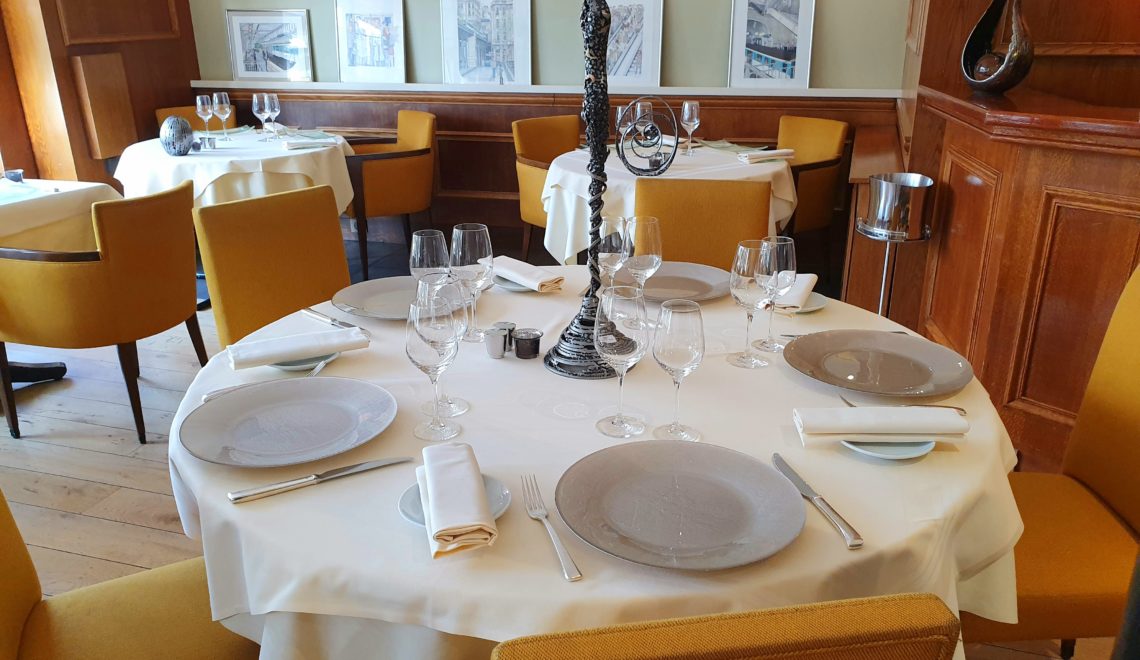 Not far from Paris, in the town of Perreux-sur-Marne, you will find the gastronomic restaurant Les Magnolias! An unforgettable gastronomic experience … I have never spent so long time at the table. It was a real journey… discover why here …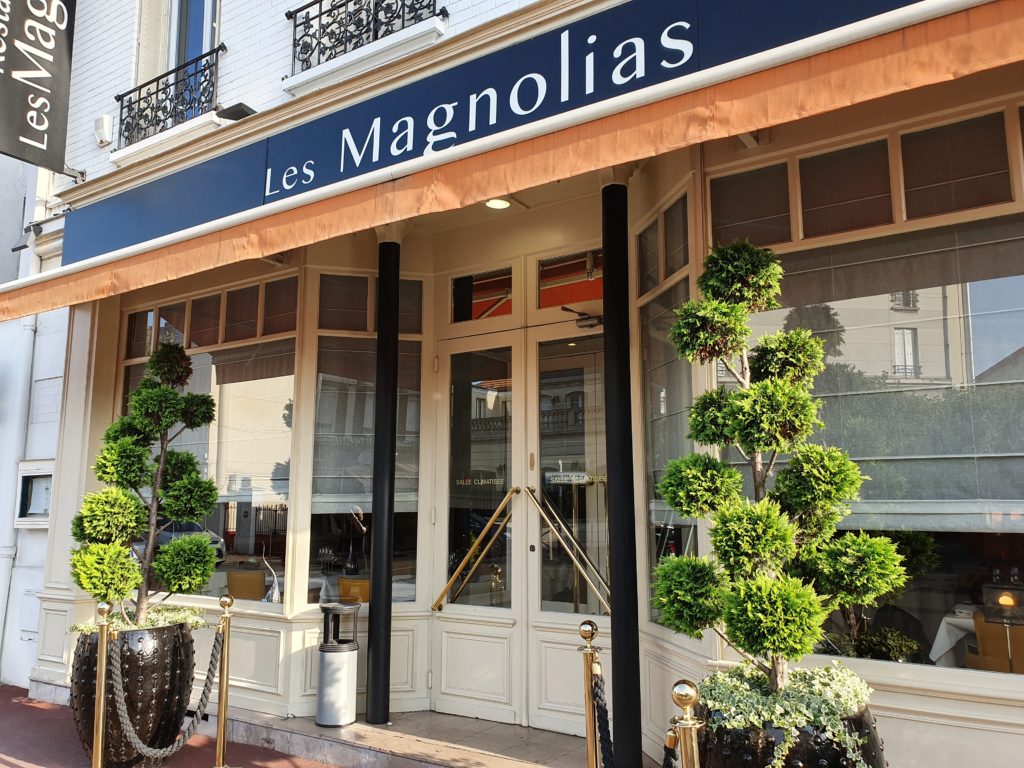 Les Magnolias is a well-known restaurant. For 25 years it had a Michelin star but five years ago it started a new adventure. Jean Morel bought it, and his son Pierre-Henri, who has worked in the kitchen of famous Parisian institutions such as Crillon and Plaza Athénée, took the position as cook.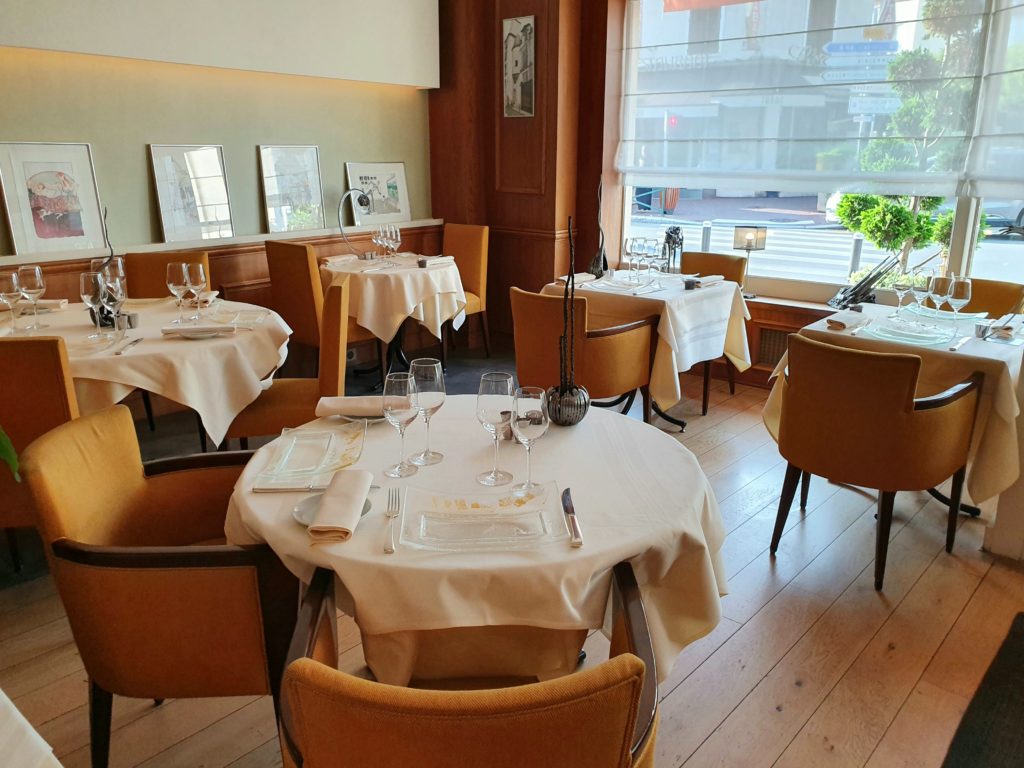 Today, the two form an excellent duo: Jean Morel welcomes you and accompanies you to the table with a great smile and warmth …from there Pierre Henri takes you on a journey through his harmonious, original and tasty dishes. The wine expert presents the wines…and I must say the whole team form an outstanding orchestra..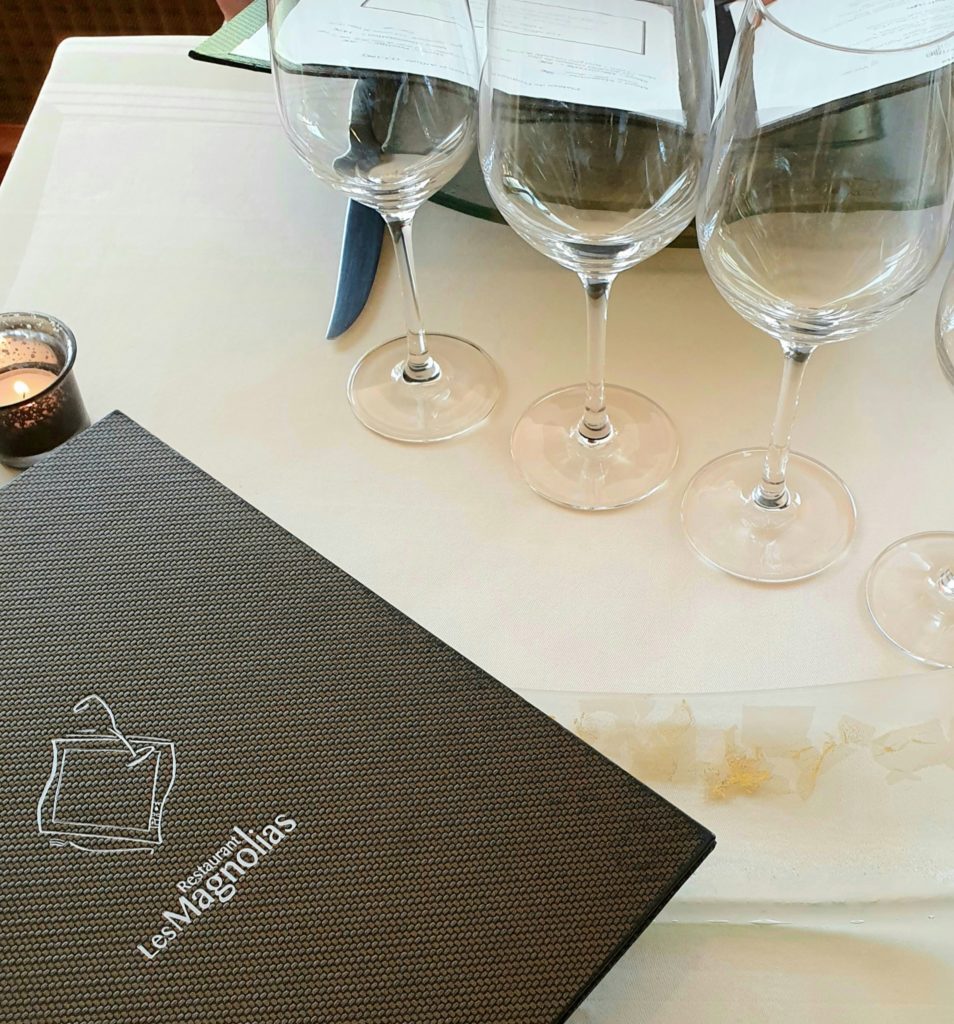 When talking about luxury, Jean Morel said: "It is important to always keep the same level, in the kitchen but also in the service. It's a matter of discipline. You have to want it." And I confirm, they really do have a high level of service and food.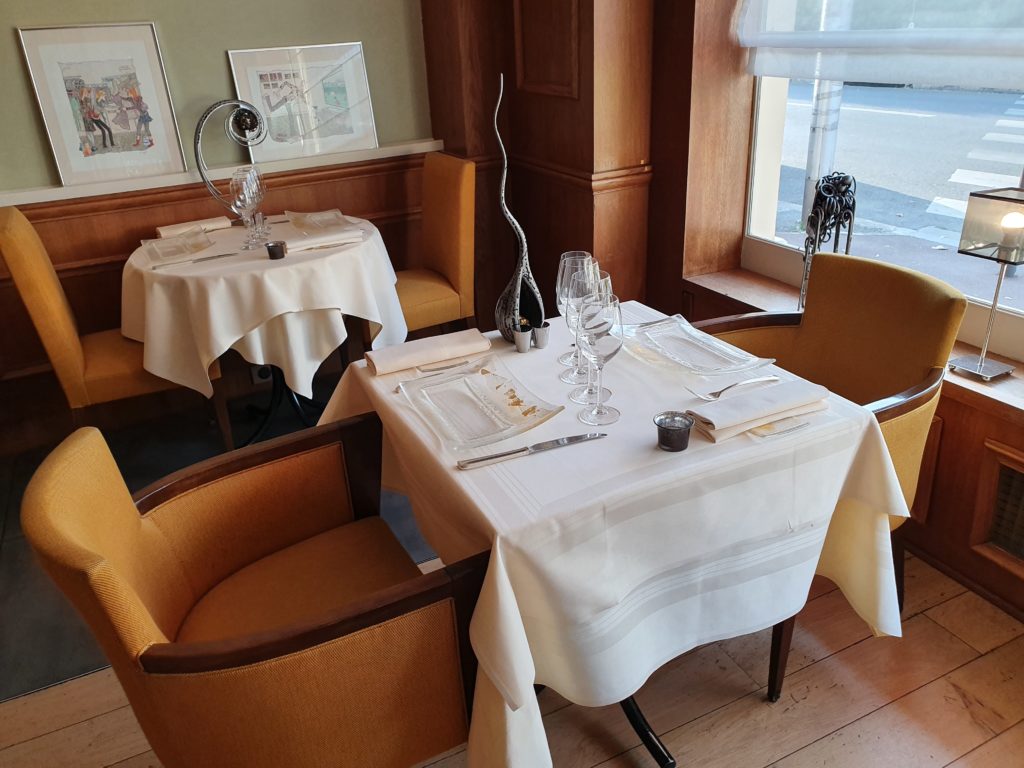 Les Magnolias restaurant is refined, elegant but unpretentious. The atmosphere is warm, authentic and at the same time classic and peaceful. I am fan.
The beautiful wooden floors and wooden walls create a perfect link to the fresh dishes based on all the best ingredients from nature.
The chairs are dressed in yellow fabric, and the curtains add a warm and optimistic touch to the restaurant.
The discovery menu…
I had the chance to taste the discovery menu and it is definitely worth the restaurant visit !! It is often changed and depends of Pierre Henri's inspirations.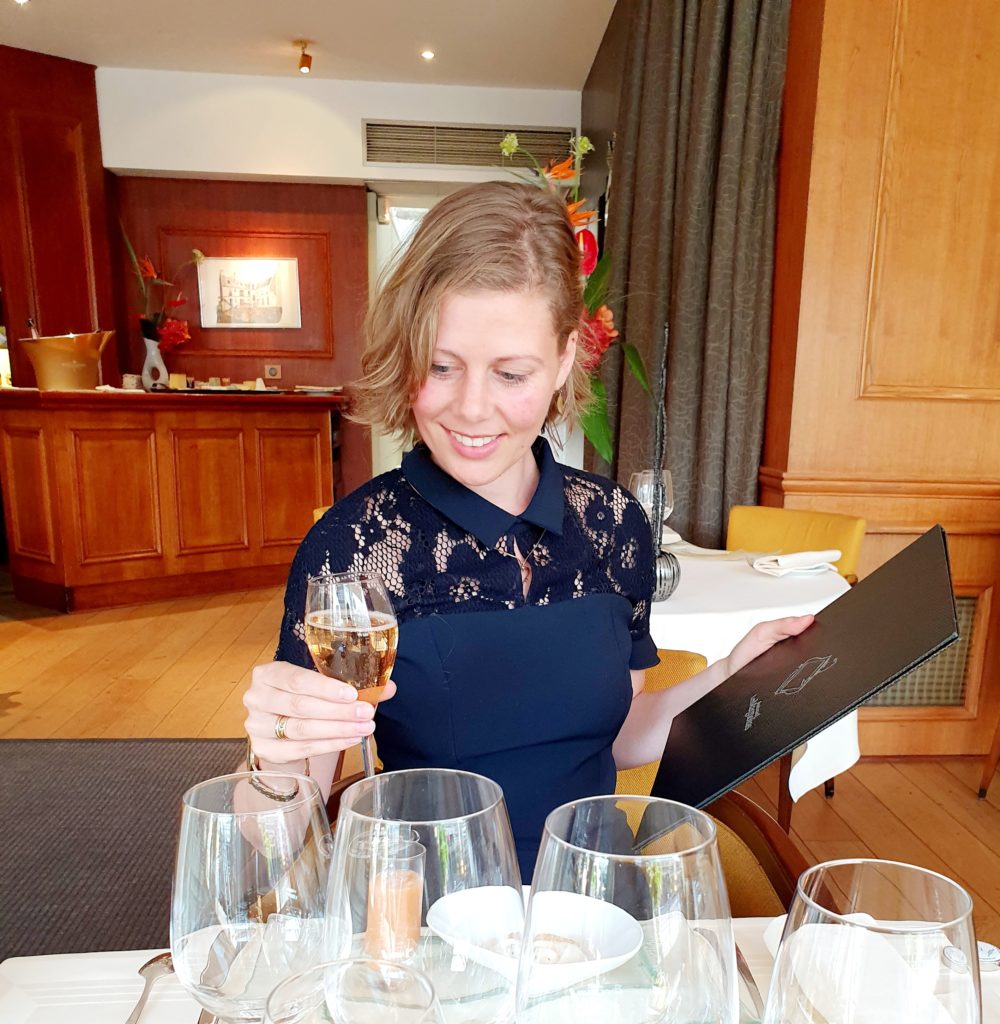 At first, I got a glass of champagne with Cointreau and raspberries. Original but excellent.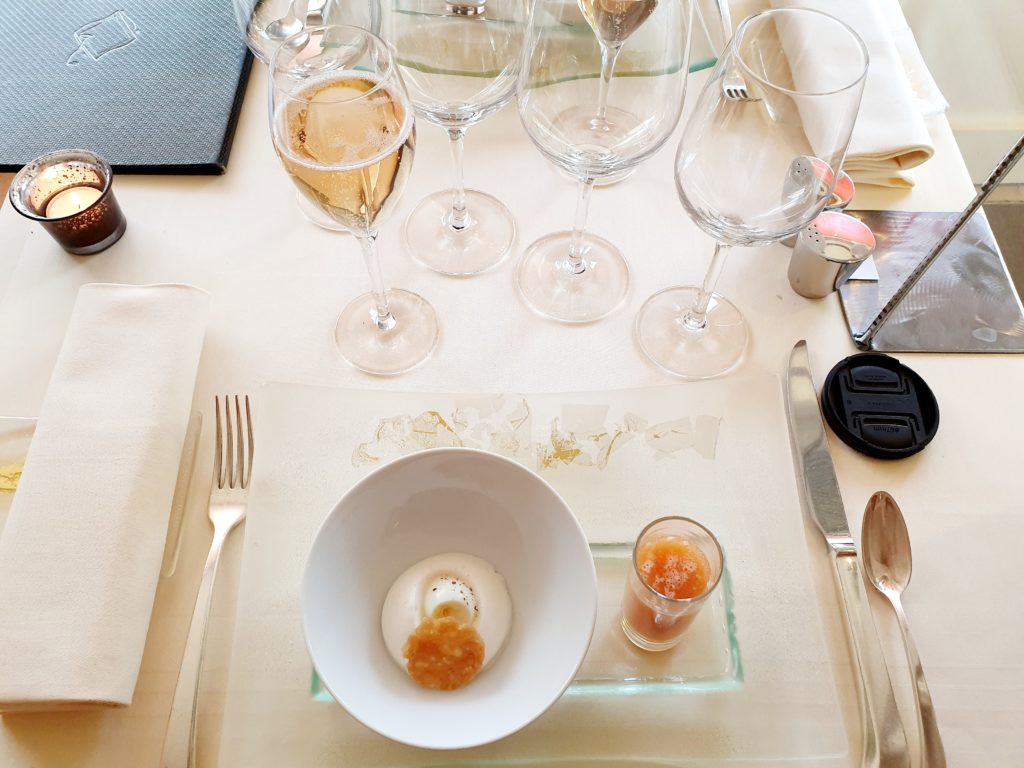 Then the first dish came on the table:
An egg with a slightly peppery taste and with an accompanying melon in glass. Fresh and surprisingly good.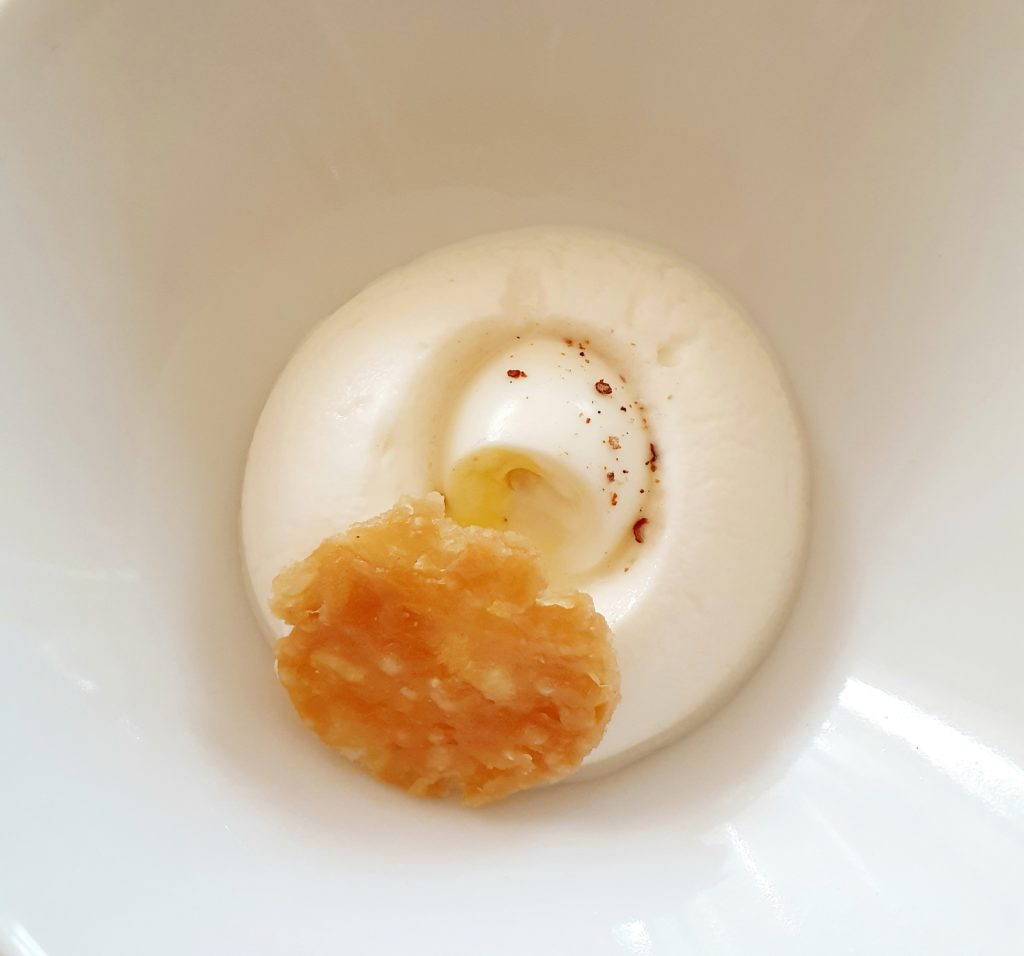 It was followed by a delicious vegetable salad. Zucchini with citrus, Burrata of Puglia. A light and fresh dish … Crunchy and with a real taste of vegetables.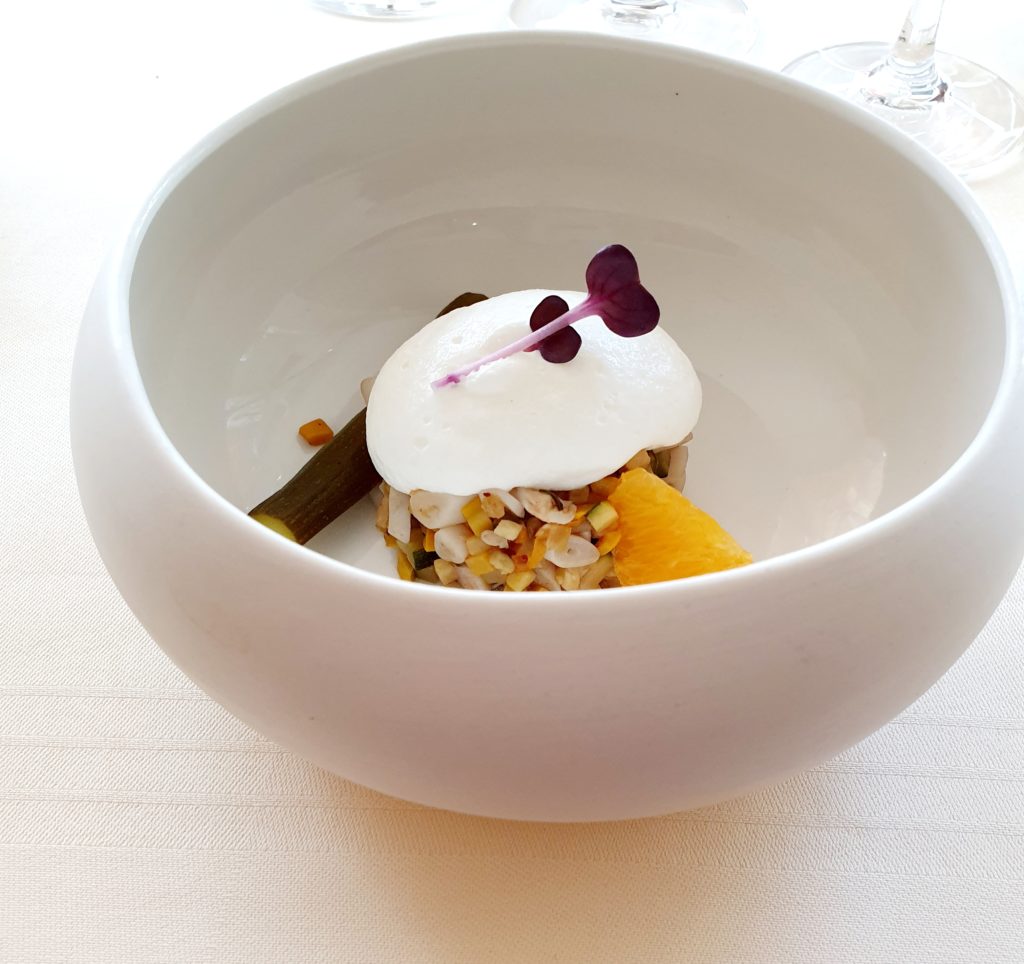 Jean told me that every two months, two artists are highlighted; one who takes care of the wall decoration and the other one for the table. I think it's great that you can buy the decor if you have liked it.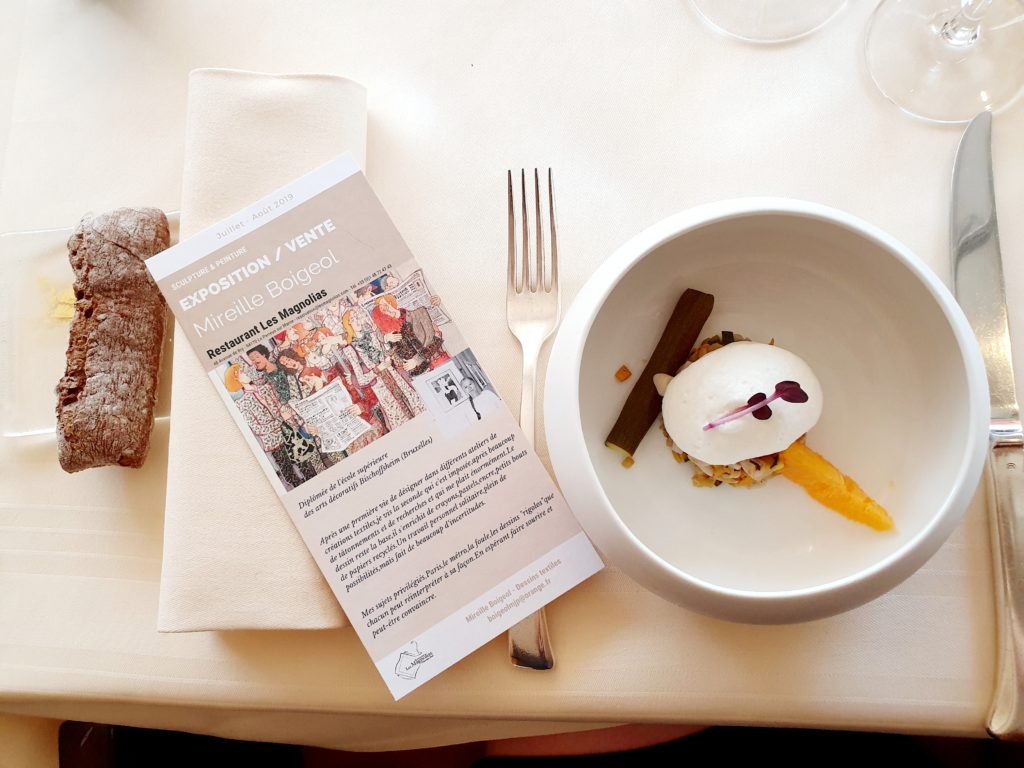 Afterwards a marinated salmon with a wazabe cream and a rice net was served. It was going to create a link to the next dish. It was so delicious: spicy and yet delicate. I loved it…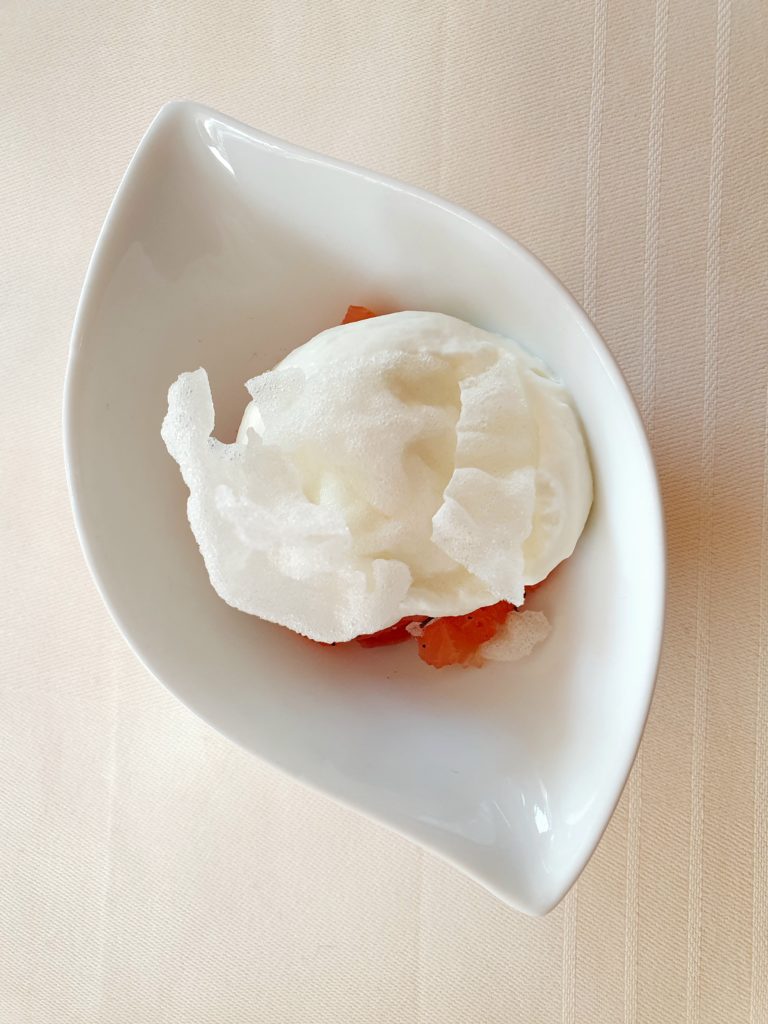 I enjoyed it with a glass of Pépite dorée white wine: a little sweet with taste of white port and with notes of citrus…perfect for the salmon and the slightly spicy taste. A must have at home!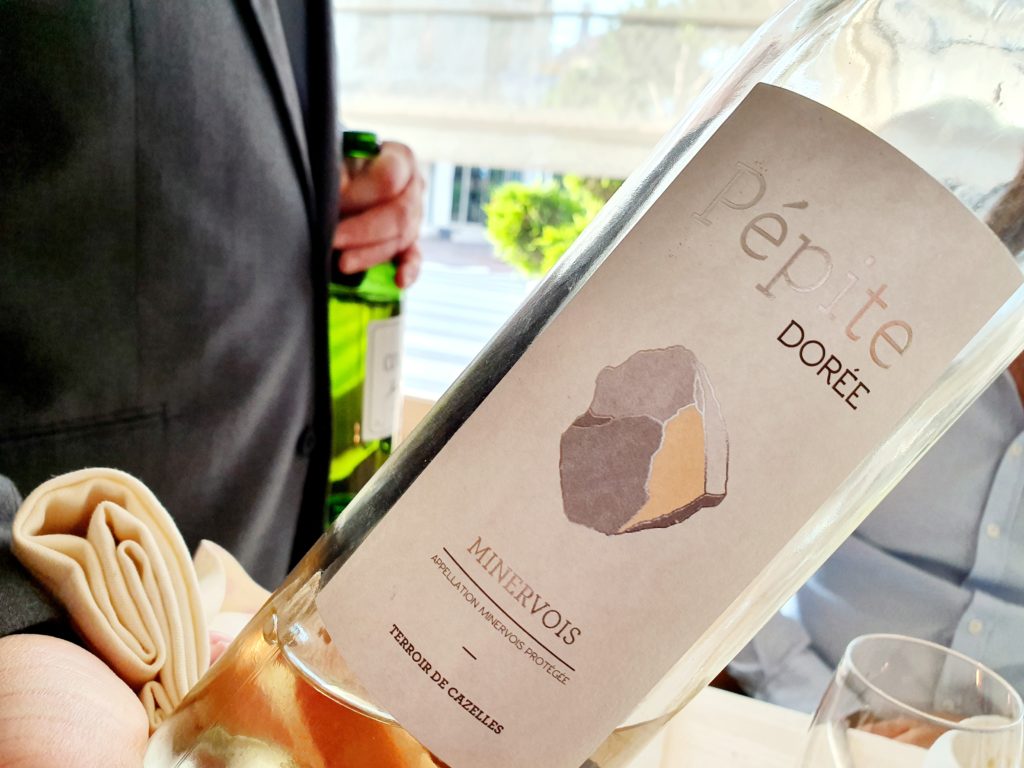 Next dish was: shrimp and crayfish tatar served with creamy cauliflower, grapefruit and a fantastic balsamic sauce! Delicious. The sweet sauce and bitter grapefruit created a perfect balance…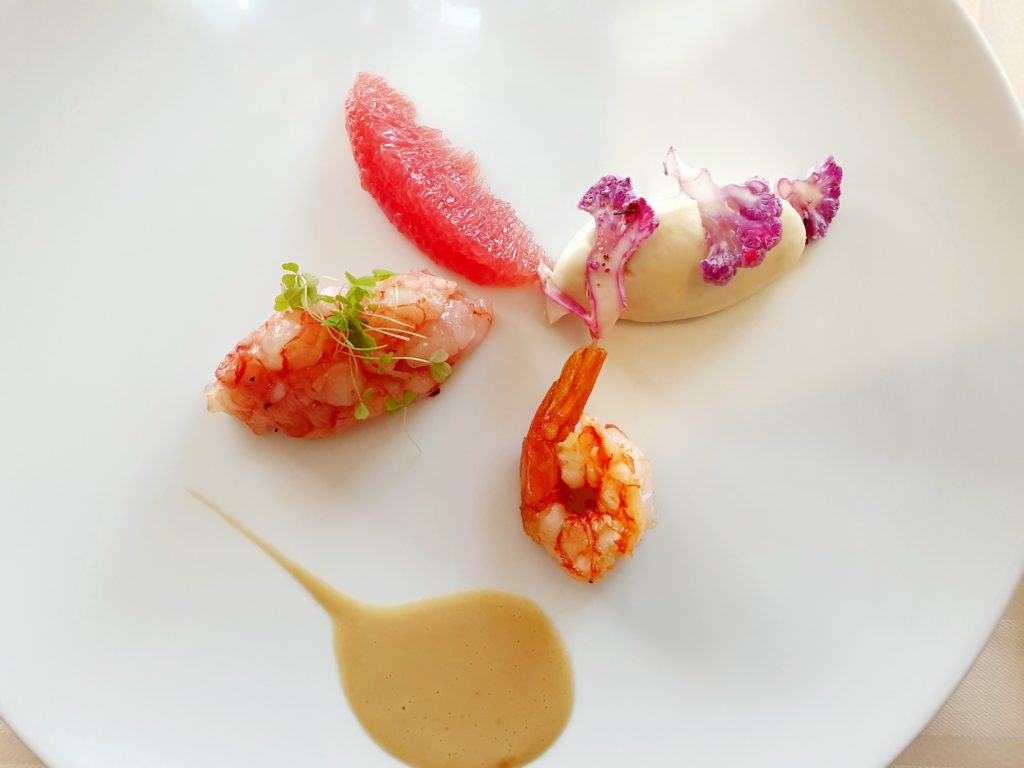 It was beautiful, colorful and a real journey for the senses.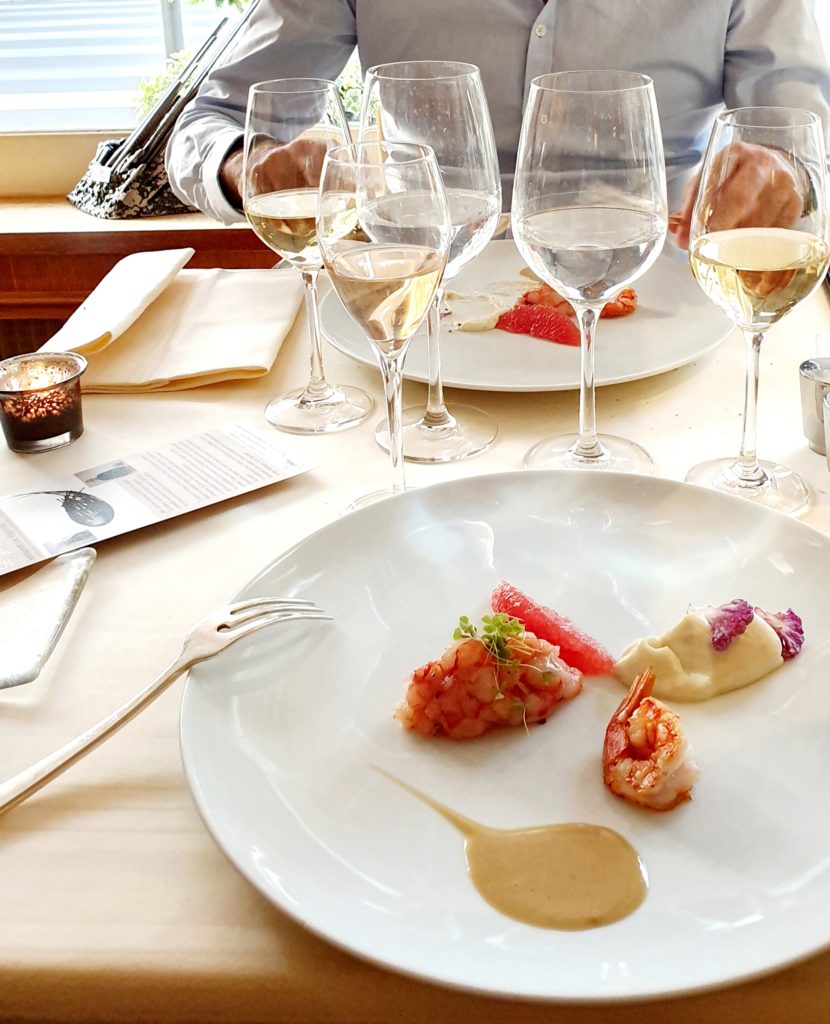 For this dish I tasted another white wine which was rather mineral and fresh.
I personally think that the wine were so well-suited to the dishes that I rarely have been so impressed and tastefully surprised.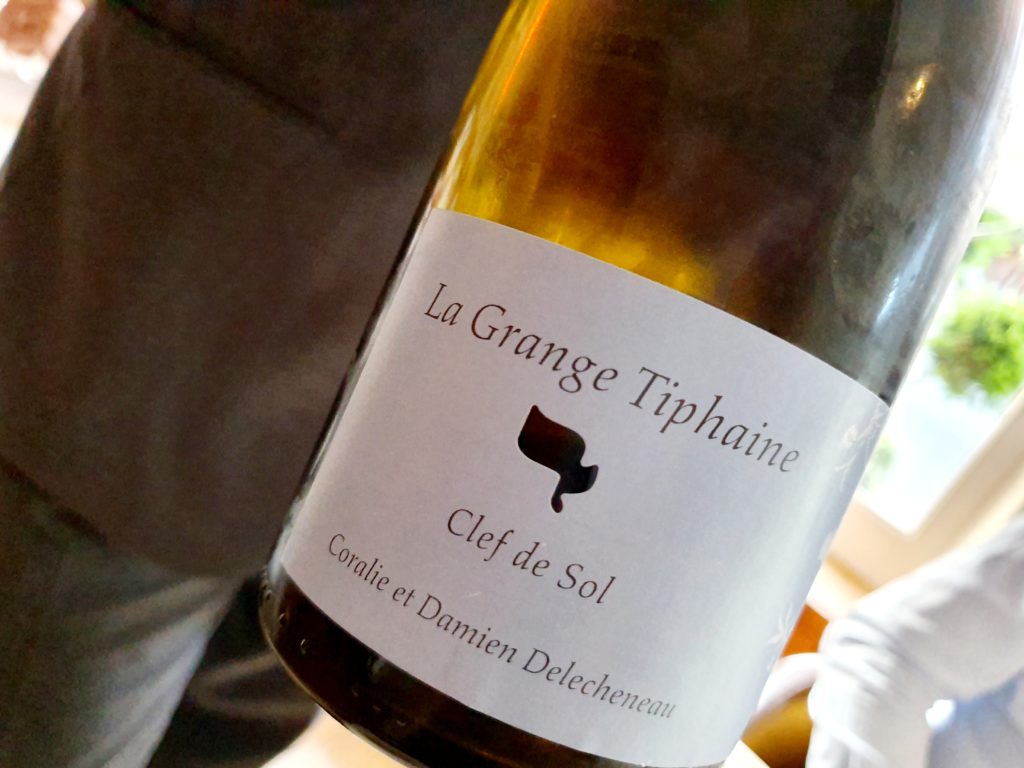 As the wine expert said…a good wine always has a story to tell …and I was definitely living it.
One dish after the other came on the table. I was surprised. It was as if the menu would last forever. Fantastic. This time it was calvados with cream, ice cream and cane sugar. sooooo good. Very original…and each dish just made me want to come back for more.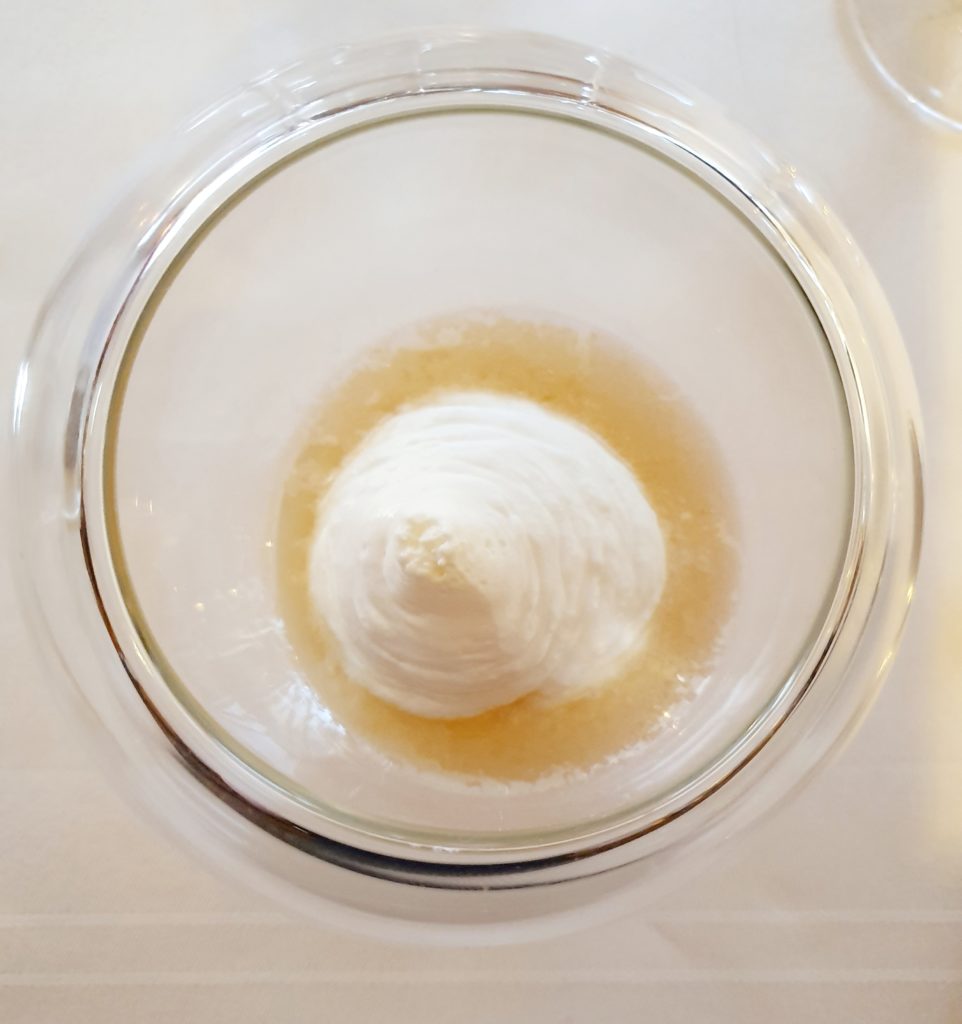 As a main course I got:
Lamb of Castres, "Red Label", cooked at low temperature, with Camus artichokes, Miso and fresh horseradish. Tasty and strong. Take a look at it…isn't the presentation just beautiful!?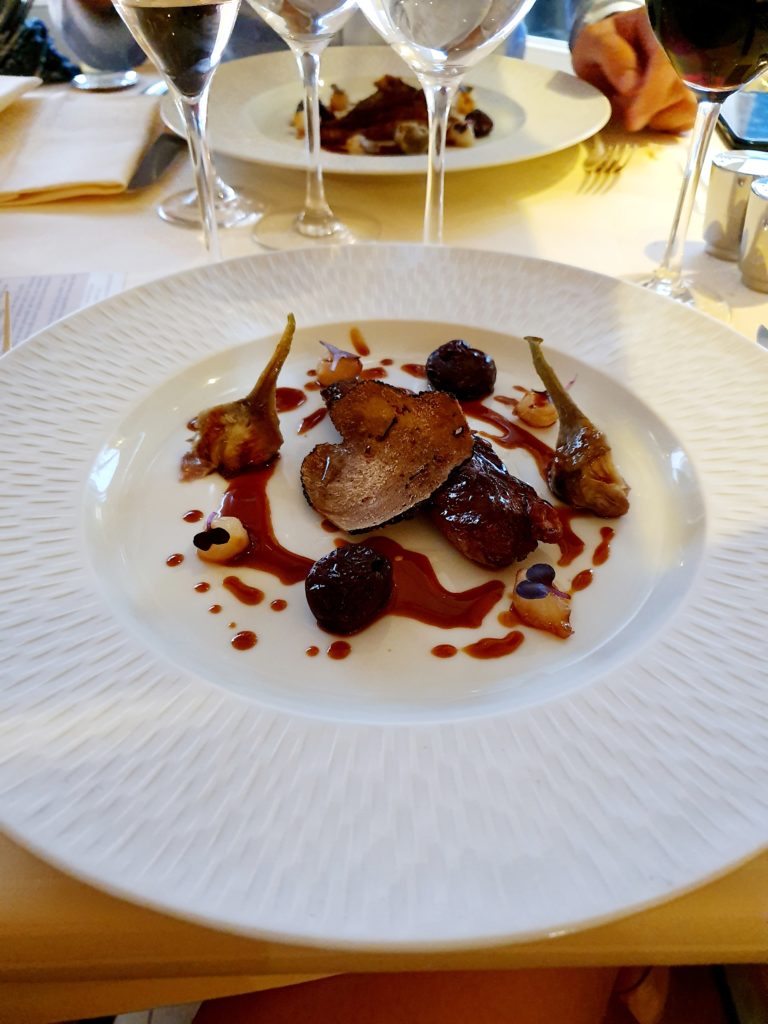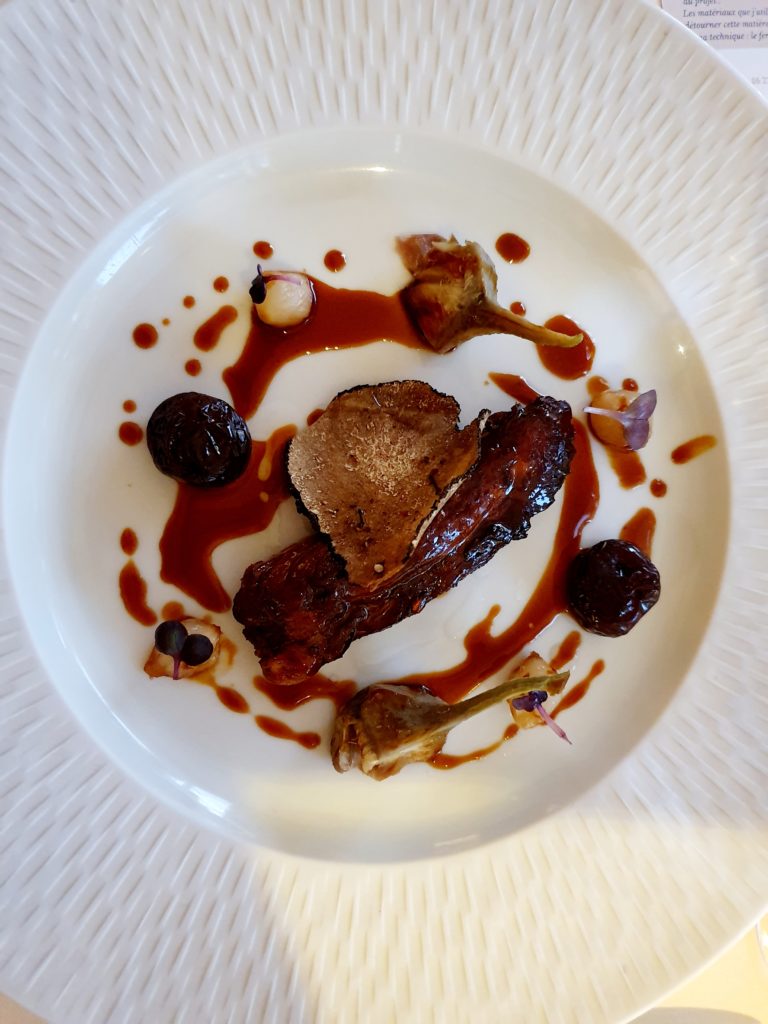 The assigned red wine was structured and round with notes of prunes. I need to have that one at home as well…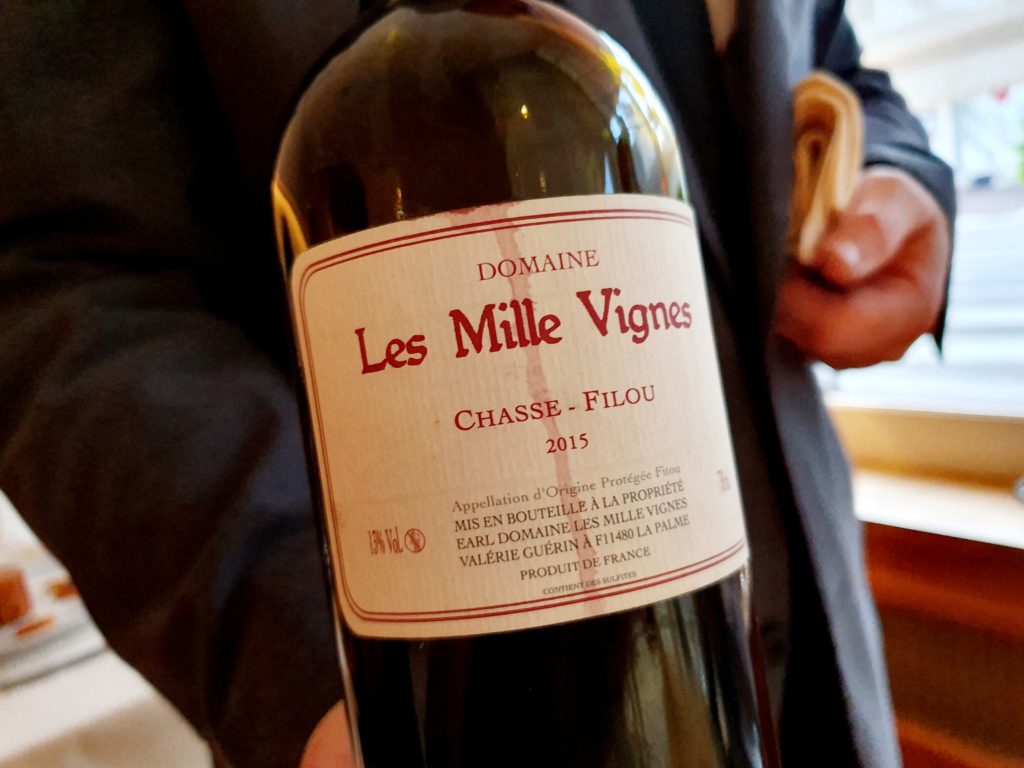 As you have probably already understood
Les Magnolias wine / food match is really outstandig!
Afterwards I said "cheeeeeese…."
A plate of fresh and refined cheeses was served…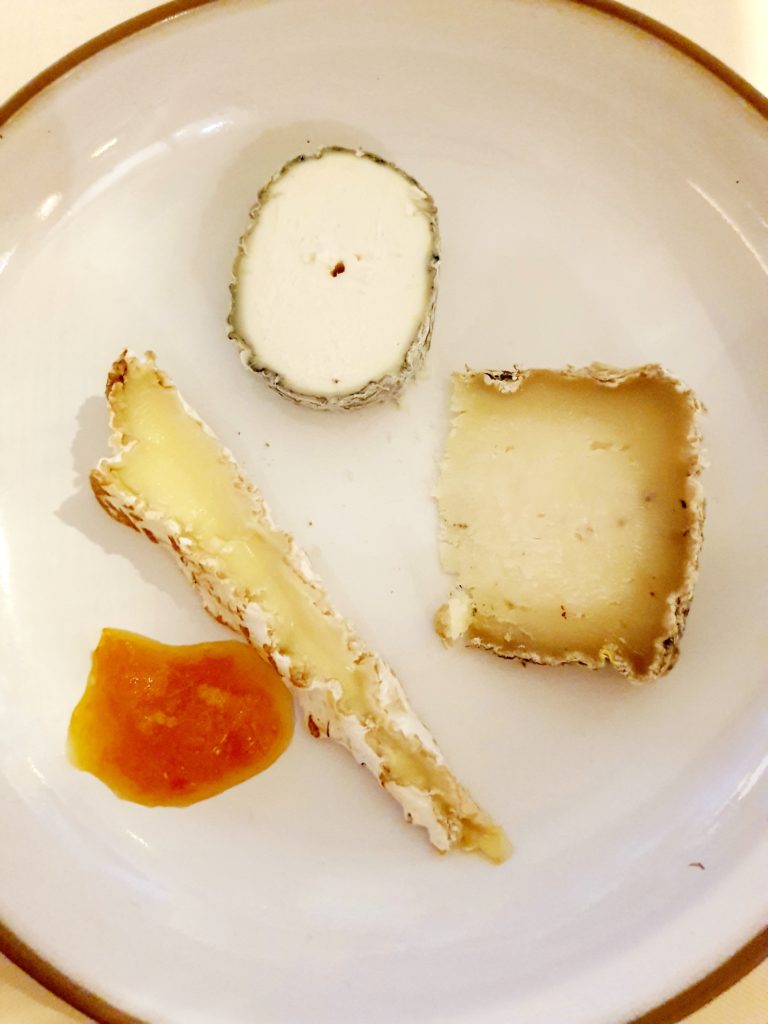 A Brie de meau … sweet and definitely my favorite…
A sainte maure de torraine, a goat cheese.
And a Peccorino with truffle: strong and tasty as well…it was accompanied by a little Clementin jam.
When the night fell outside the restaurant, the atmosphere became romantic and warm. One could only feel at home here.
It was time for the pre-dessert:
Rhubarb with groundnuts. Fresh and with a perfect harmony between the bitter and sweet taste.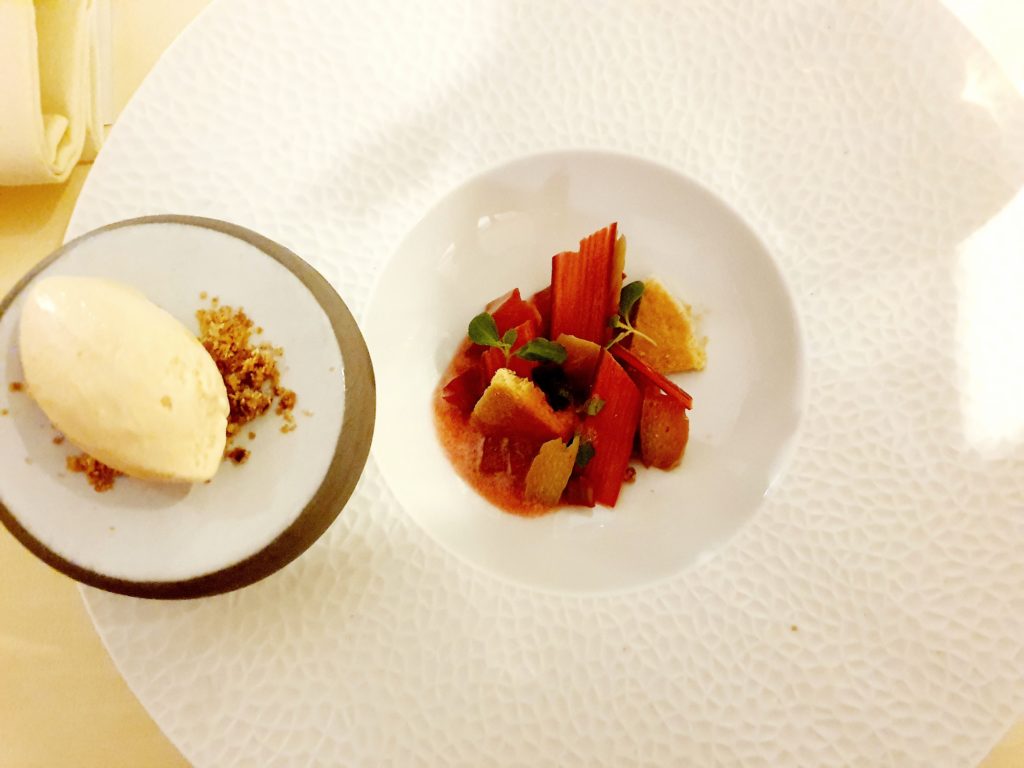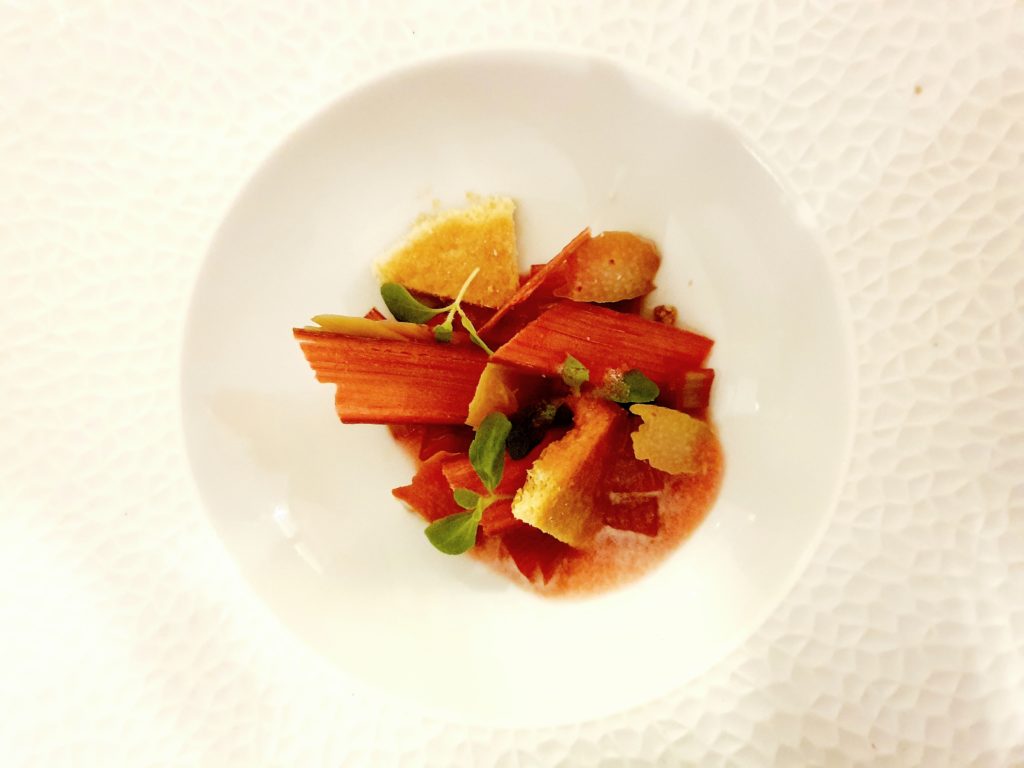 The dessert wine was a little sour with a nice taste of nutmeg..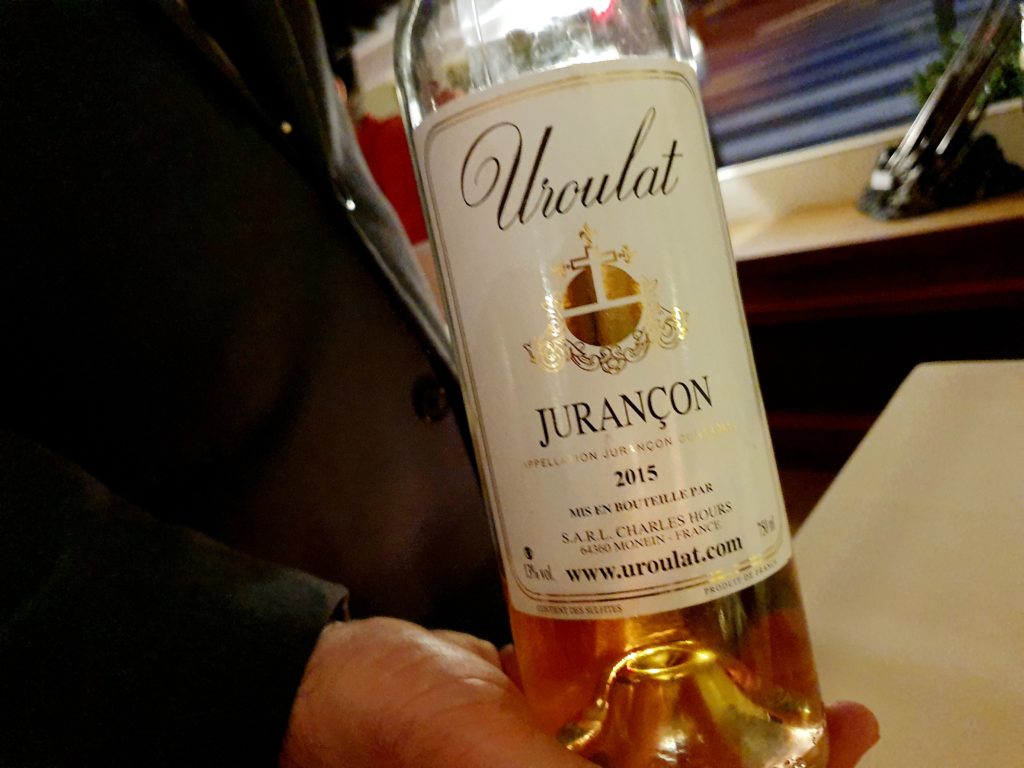 …a real meditation wine – excellent!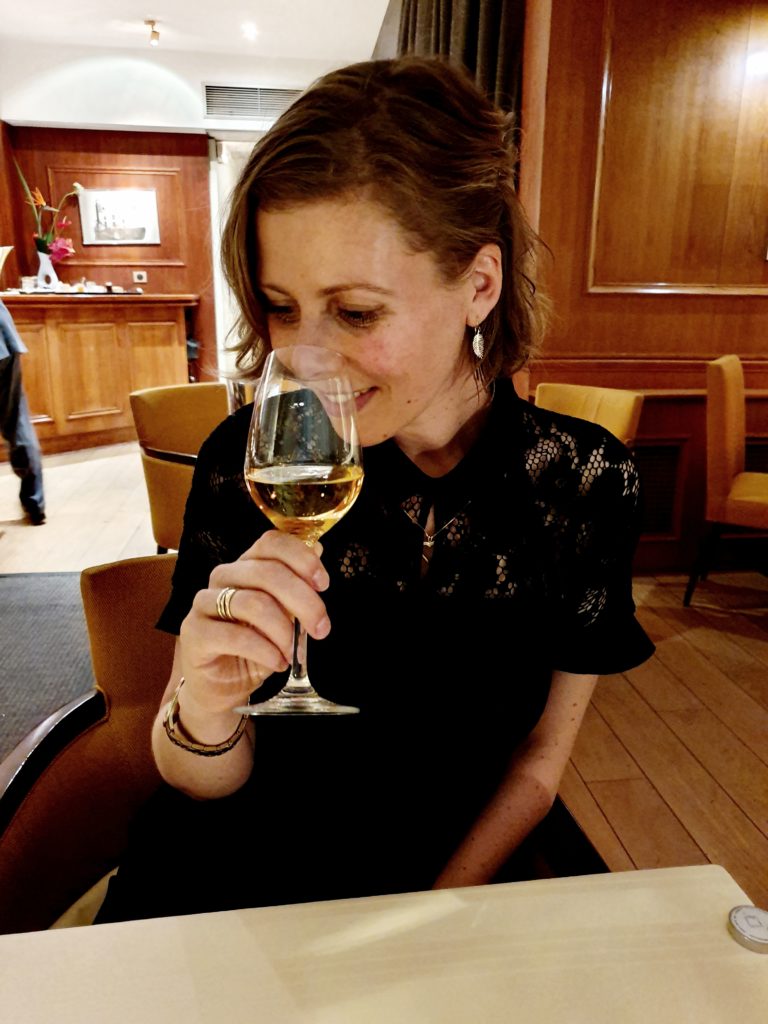 The grand finale was a chocolate dessert with 63% Illanka chocolate …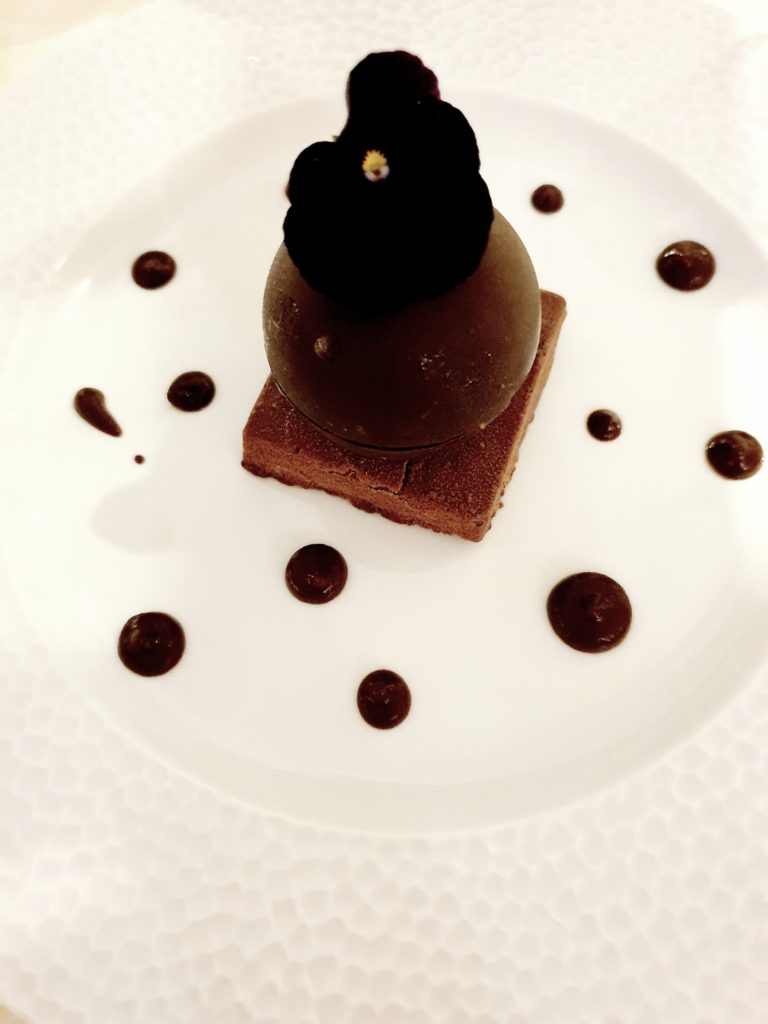 And a mix of Melon, Mint and Sorbet inside … Crunchy and amazing!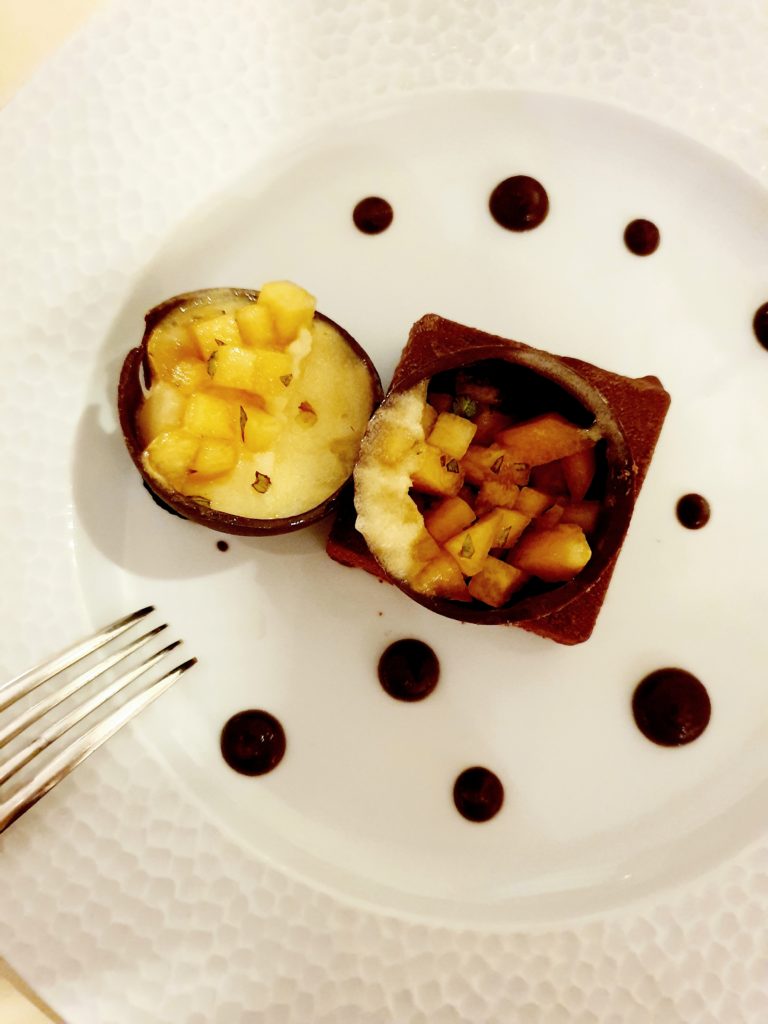 To digest it all I had coffee (with cakes ofcause)
A Sesame meringue, a coconut madeleine which was crisp and delicious and a chocolate Madeleine.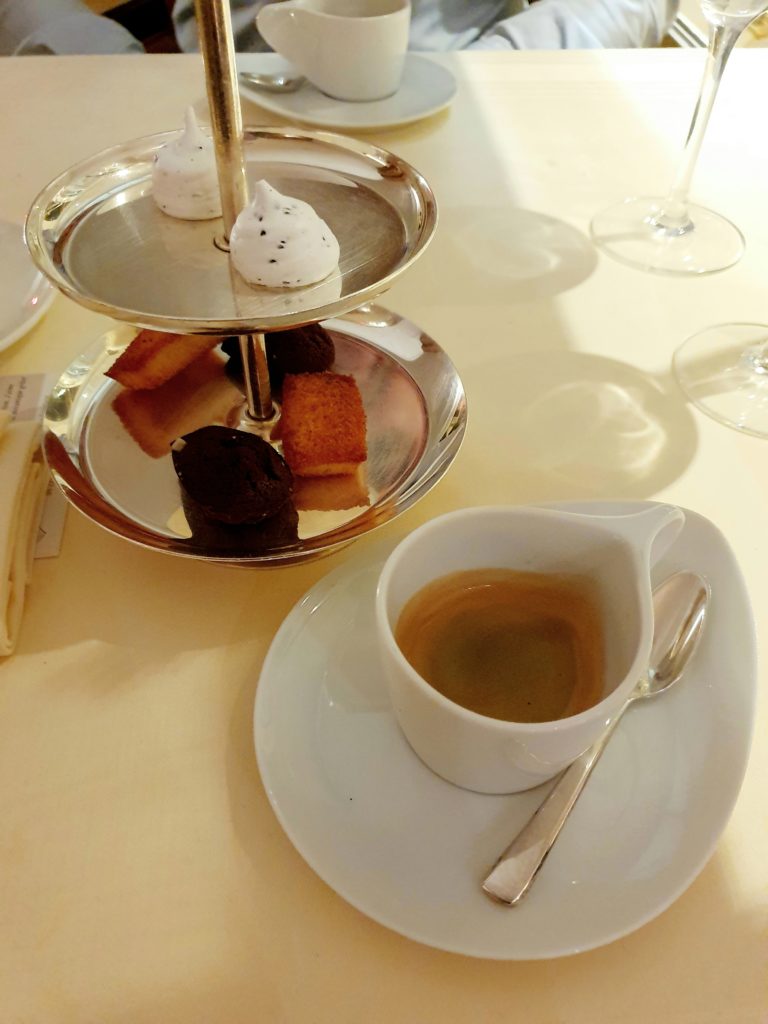 I can only say thay this was a real wow experience. I didn't even see the time go by. I just had a fabulous evening.
The tables were quickly filled out, so I highly recommend that you book in advance. This address is a must-try.