Gastronomy, Pierre Sang & The taste of Paris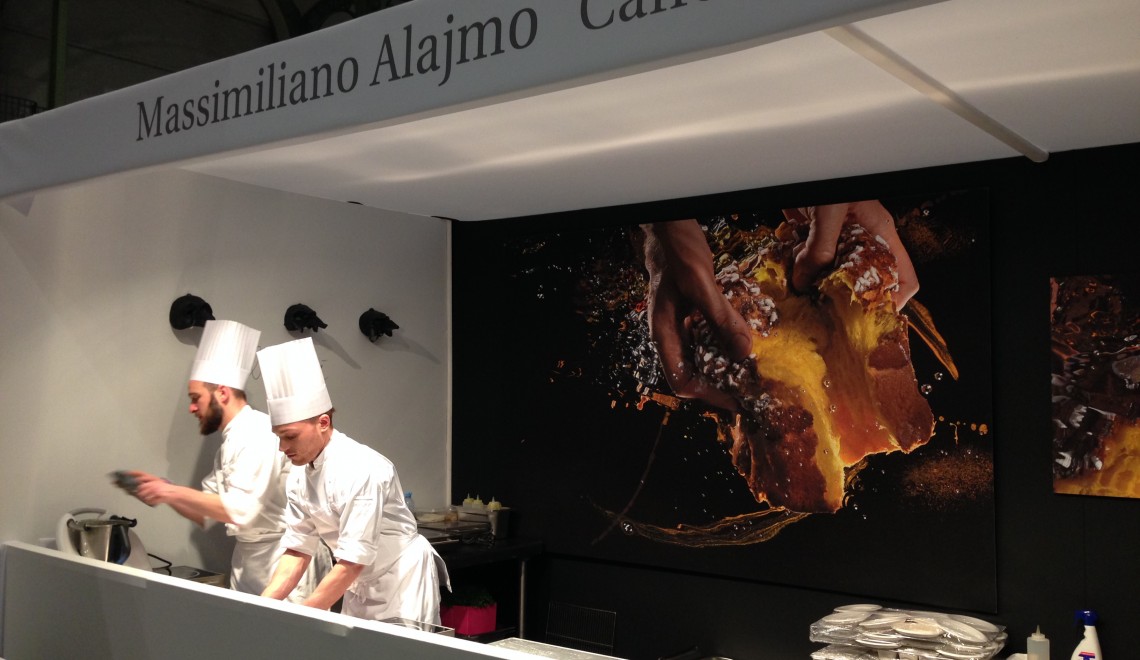 The 21-24 May 2015, the Taste of Paris event took place at the Grand Palais in Paris. A presentation of 14 of the parisian top chefs and an opportunity for you to discover and taste their signature dishes from their famous restaurants. French gastronomy at its best. Amongst them, Alain Ducasse, Joël Robuchon and Pierre Sang. I talked to Pierre sang about luxury…read what he said here…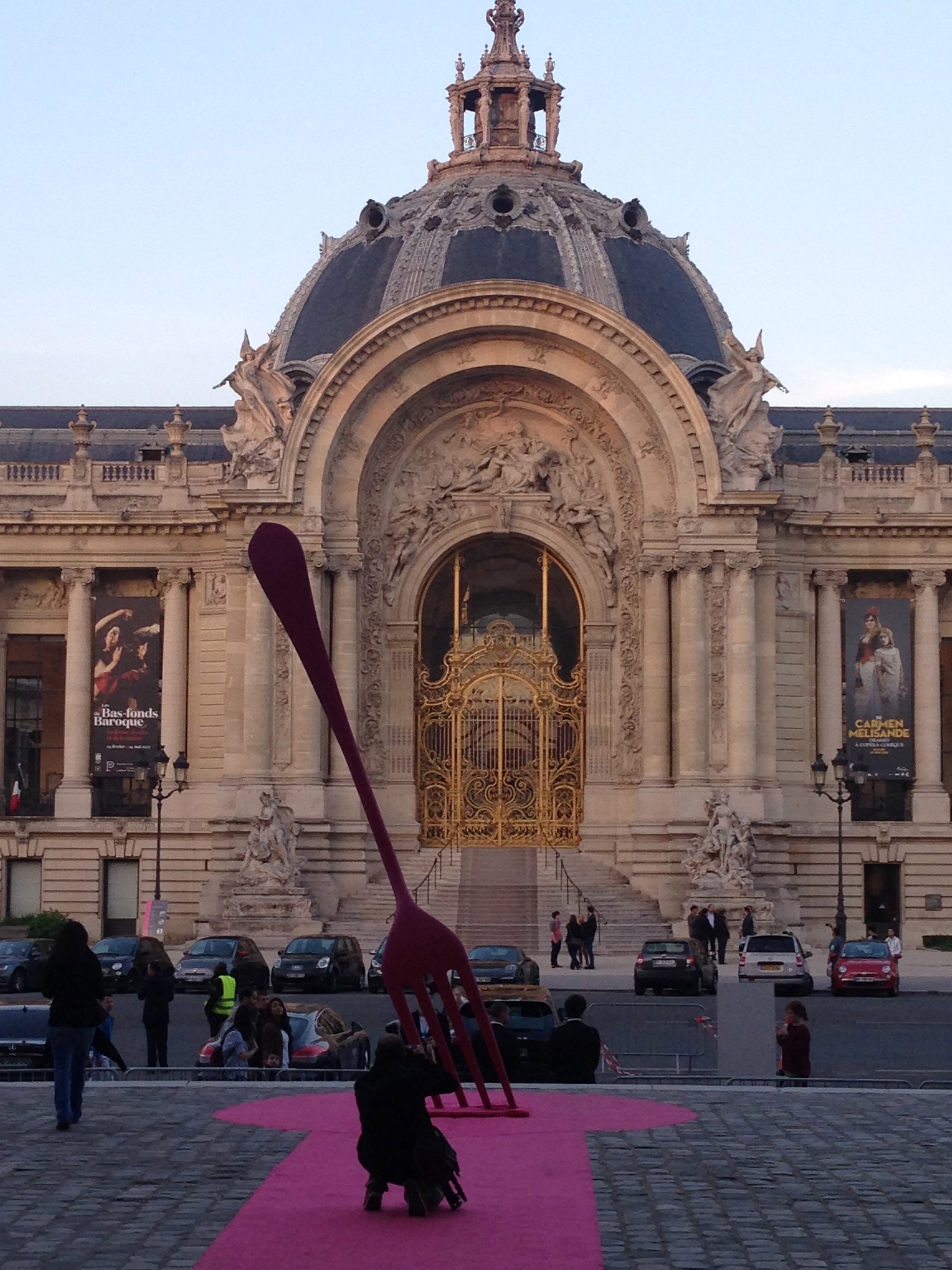 The ambience was great…I went directly for champagne in the VIP launch…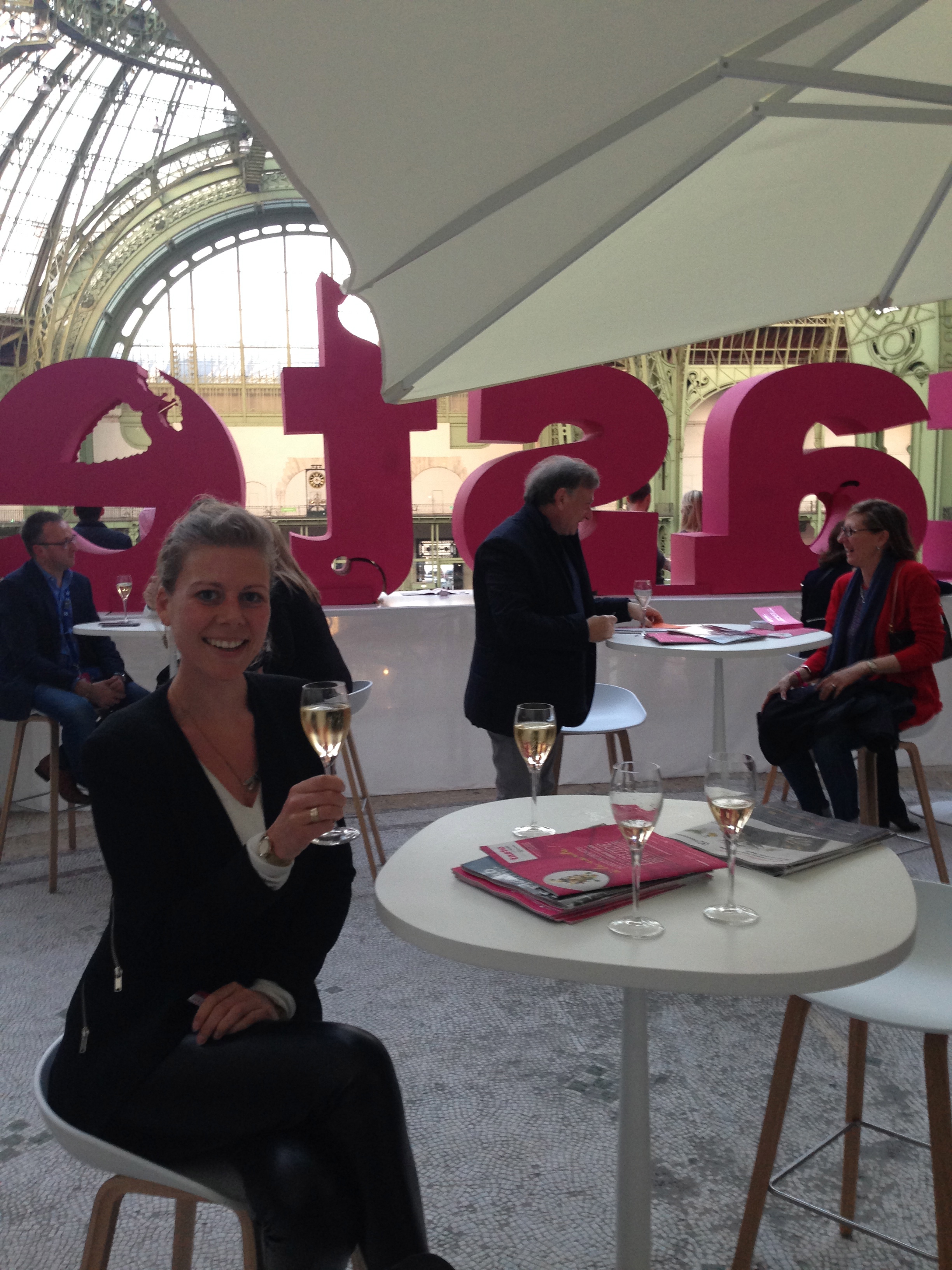 I really like the 39V restaurant, I tried it once and was very surprised. Read the article in the restaurant section. Frédéric Vardon learned to cook by great chefs such as Jean-Pierre Morot-Gaudry and his cuisine is today inspired by the culinary french, using the best products from all of the french regions.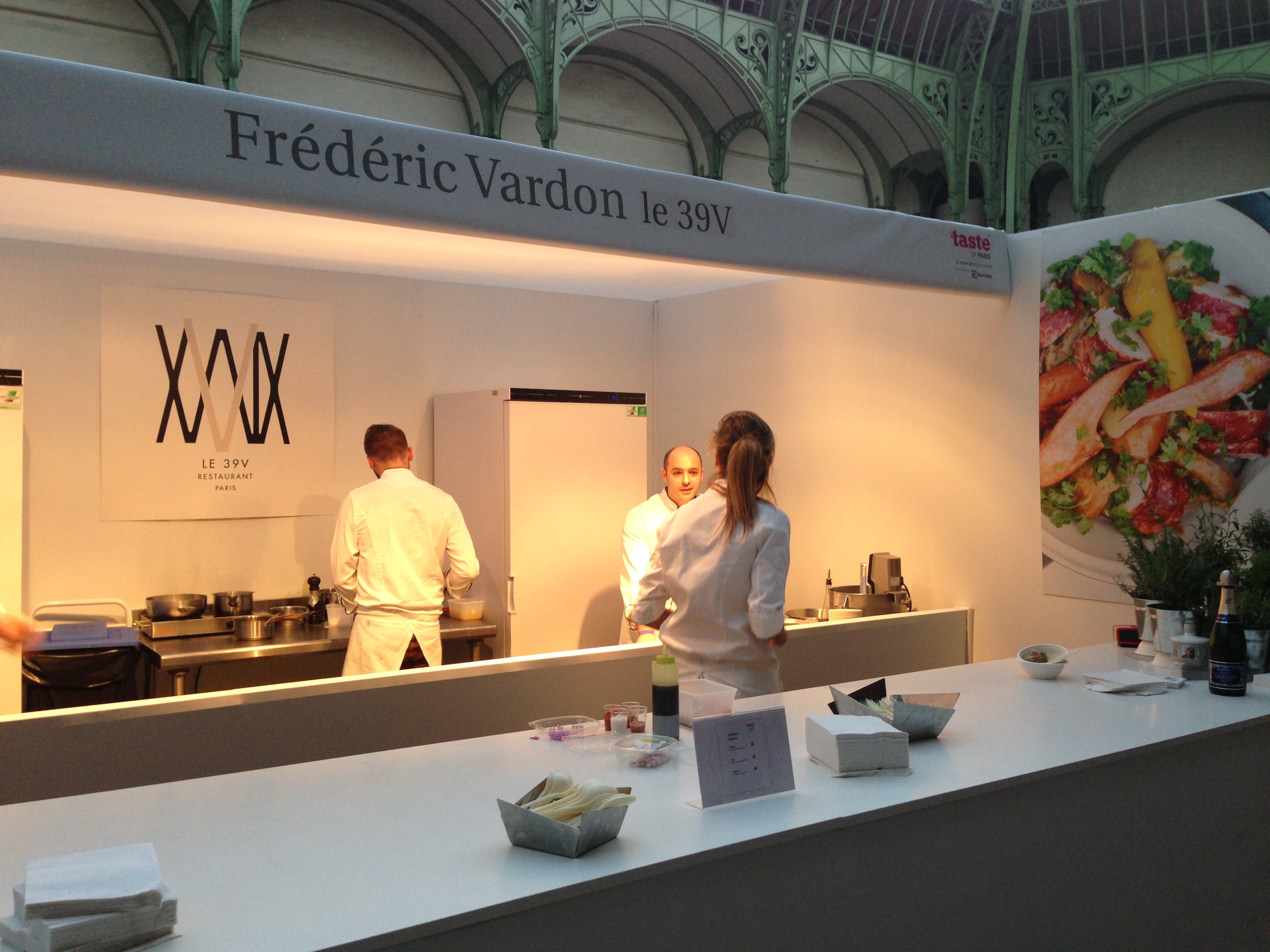 Jöel Robuchon is one of the most famous top chefs in France. He has been awarded several times with the "cuisines of the century" award, "best chef in France in 1976" and you name it. Until today he has obtained 25 Michelin stars in the Michelin guide, which must be said to be quite impressive. He has four 3 starred restaurants in Las Vegas, Macao, Tokyo and Hong Kong… so it was a real pleasure to get to try one of his signature dishes here today.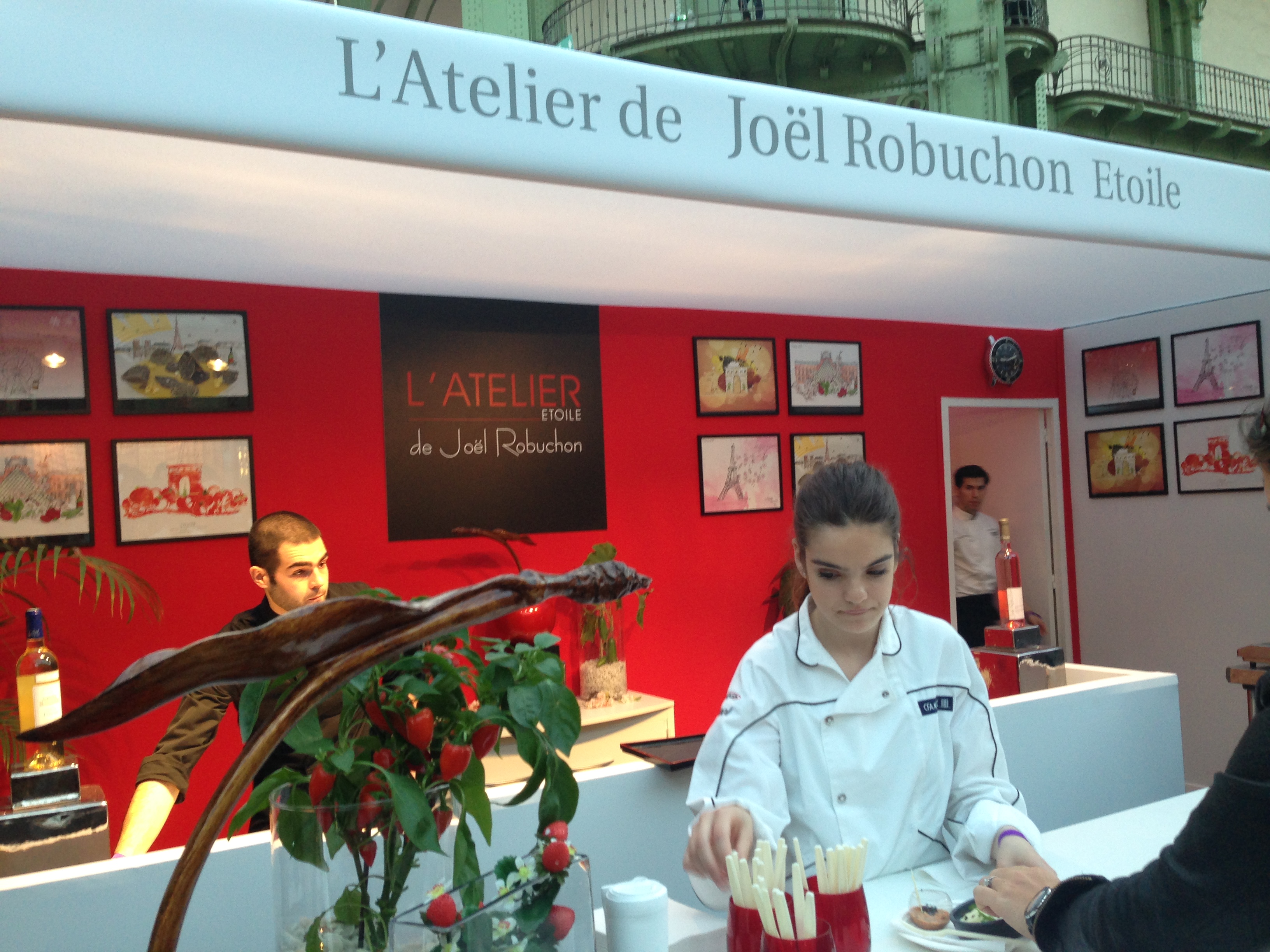 I tried the salmon with caviar… an excellent tartare that you can easily combine with an Laurent-Perrier millisime 2006 champagne.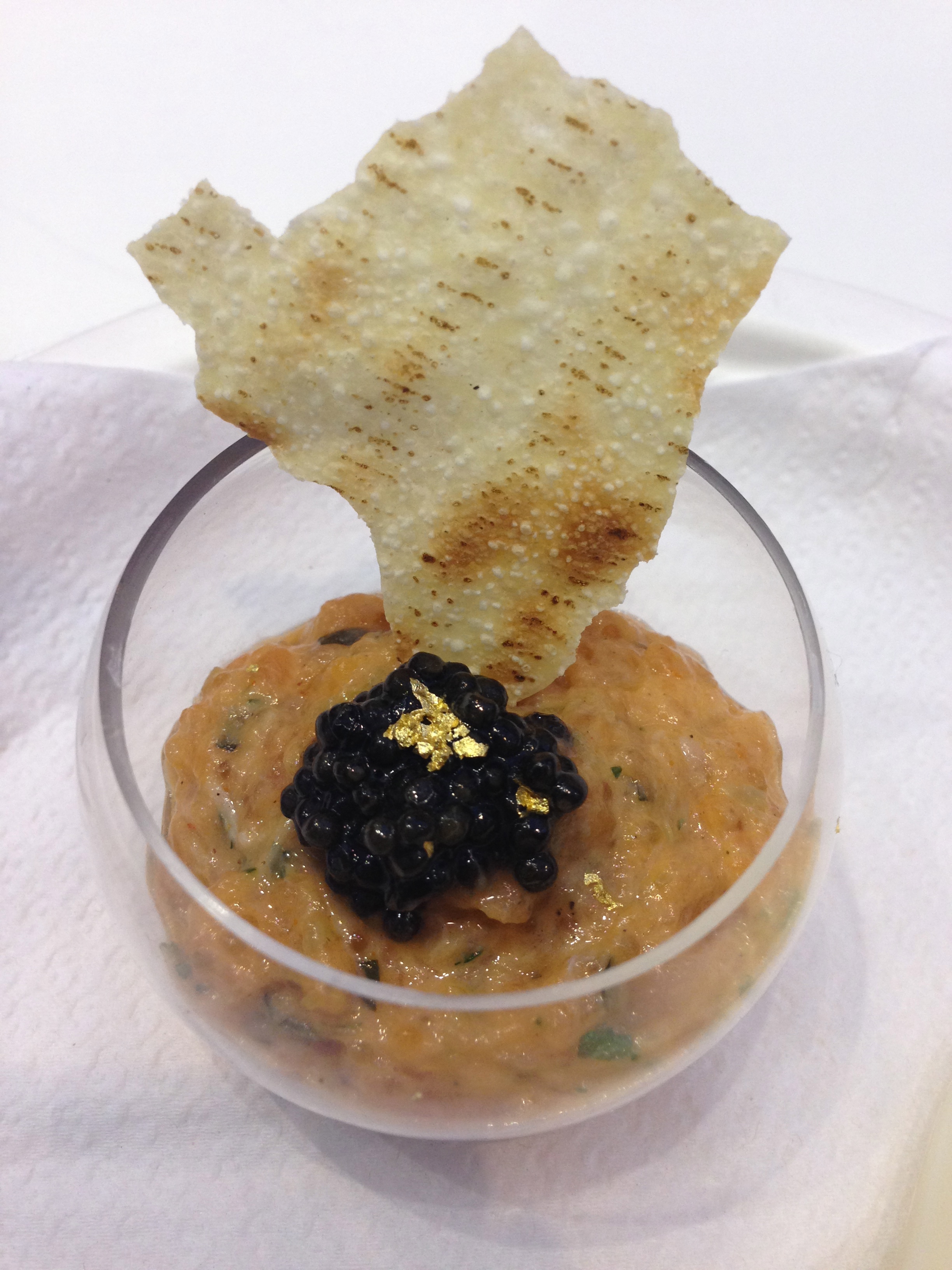 Then I went over to Alain Ducasse. He has obtained several stars for his 3 restaurants in Monaco, Paris and London. Inspired by the world´s different cultures and way of living, he knows no limits, which is why he owns both a chain of independent hotels,  an edition company and a school where people in Paris can come and learn the great techniques of cooking.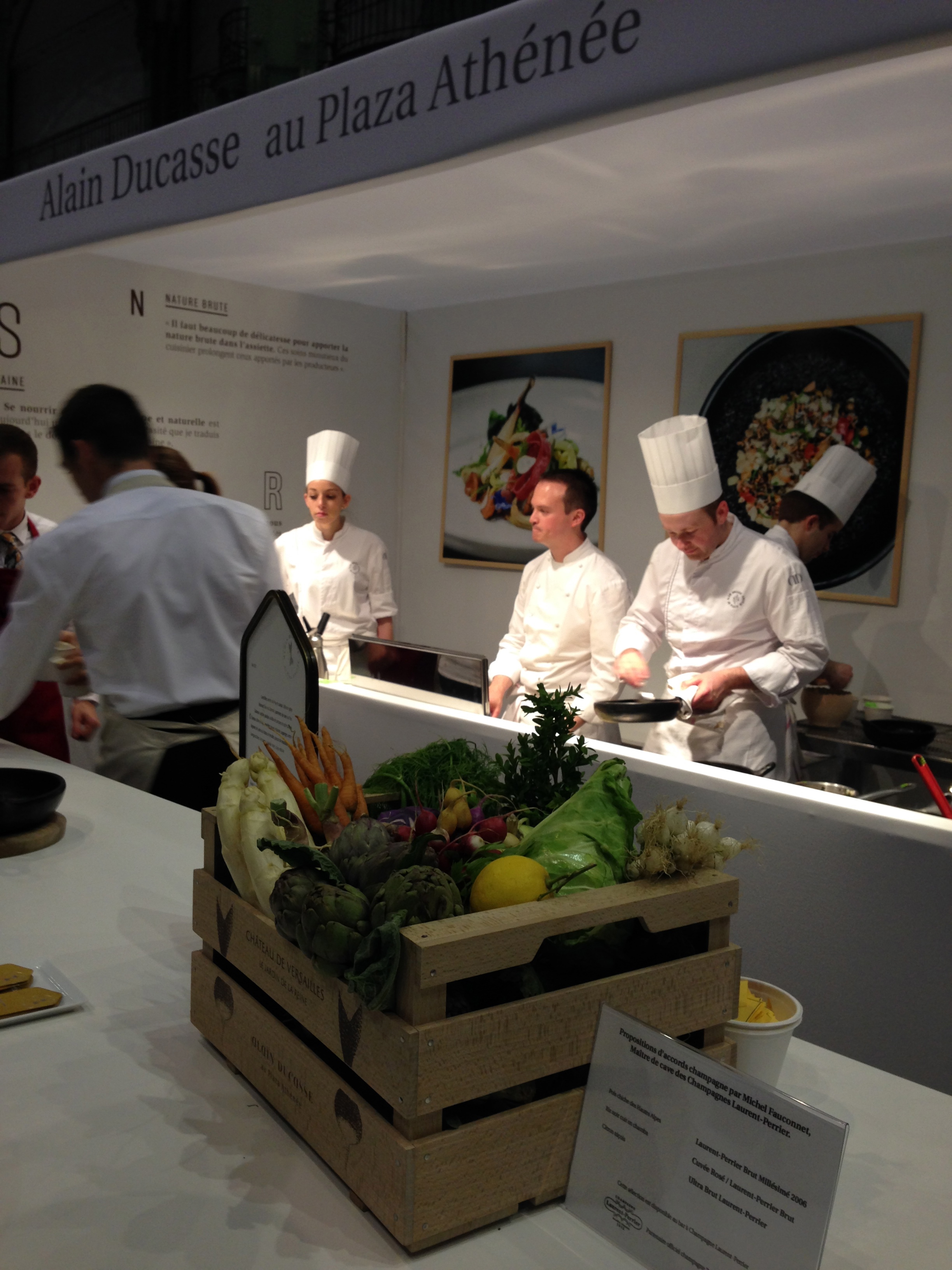 His signature dish was an extraordinary pleasure. "Pois chiche des hautes Apes". Creamy, harmonious and light…a real wonder for the tastebuds.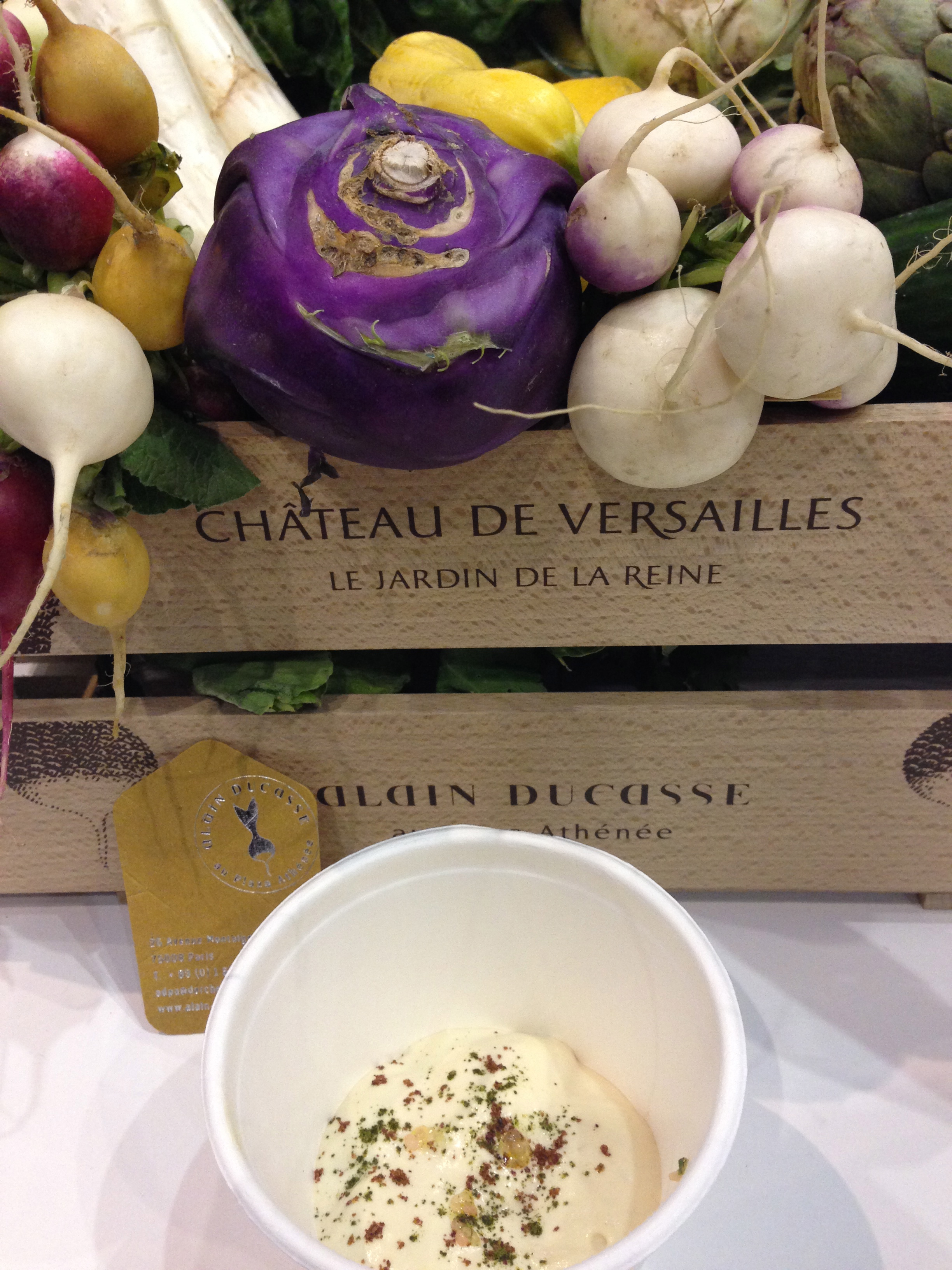 Pierre Sang Boyer, grew up with a mom who knew how to cook. People came from far away to taste her dishes. As a child he watched and learned, and that is one of the reasons why there is a lot of emotions attached to the cooking for him today. He is very inspired by the South Korean kitchen with spicy ingredients. You can clearly recognize the mix of french style and the Korean in his dishes.
I asked him what luxury is to him? He said "Luxury to me is to spend time with my wife and children and I would love to have more time for that".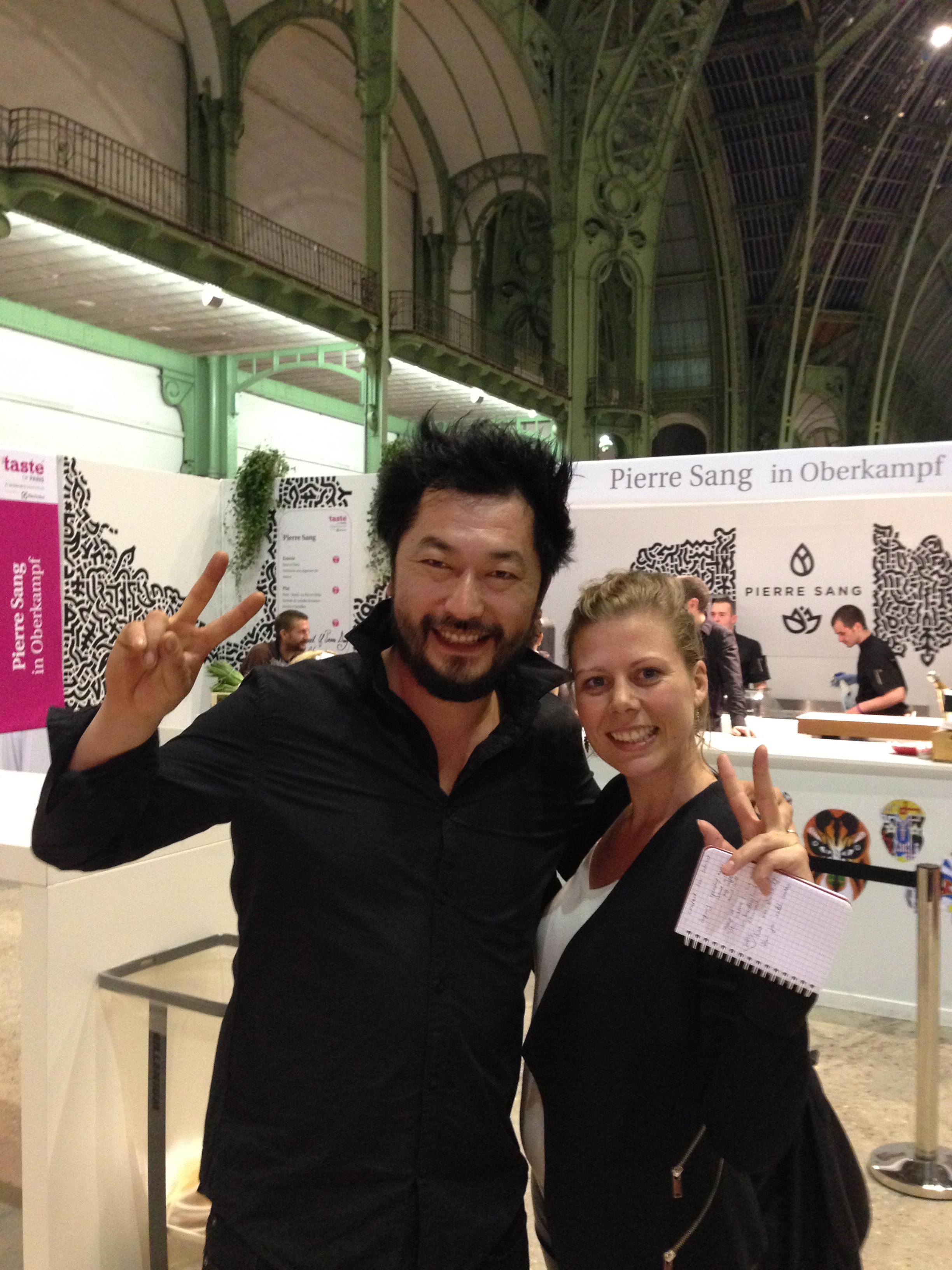 Massimiliano Alajmo, his cooking is a part of a family tradition, that goes all the way back to the 2nd world war, when his grand dad Vittorio opened a store with spices in the heart of Padoue. Today Massimiliano own three restaurants, three bistros and two historical cafés. You´ll find him in Padoue, Venice and Paris. Known as the youngest chef to obtain a Michelin star.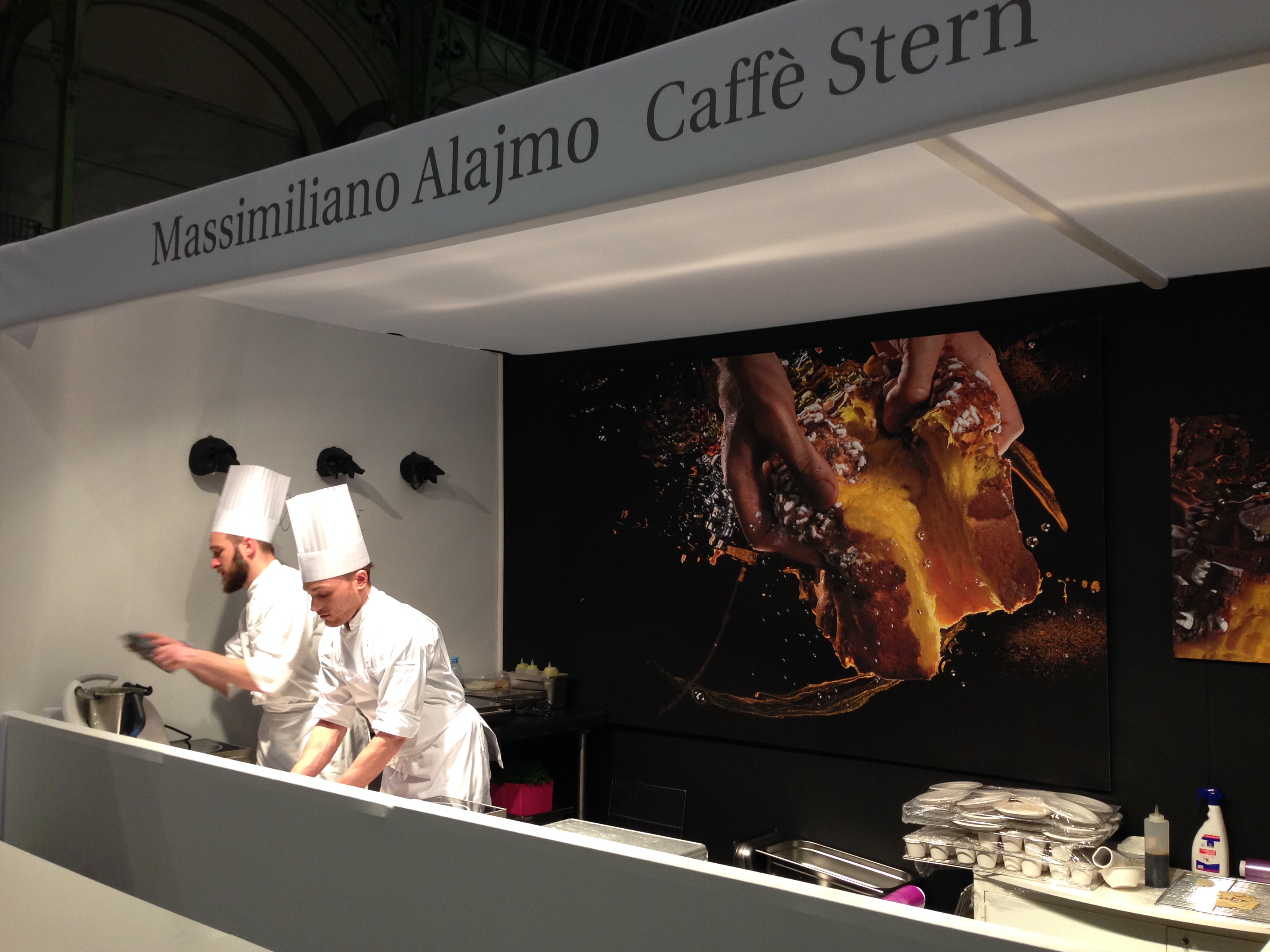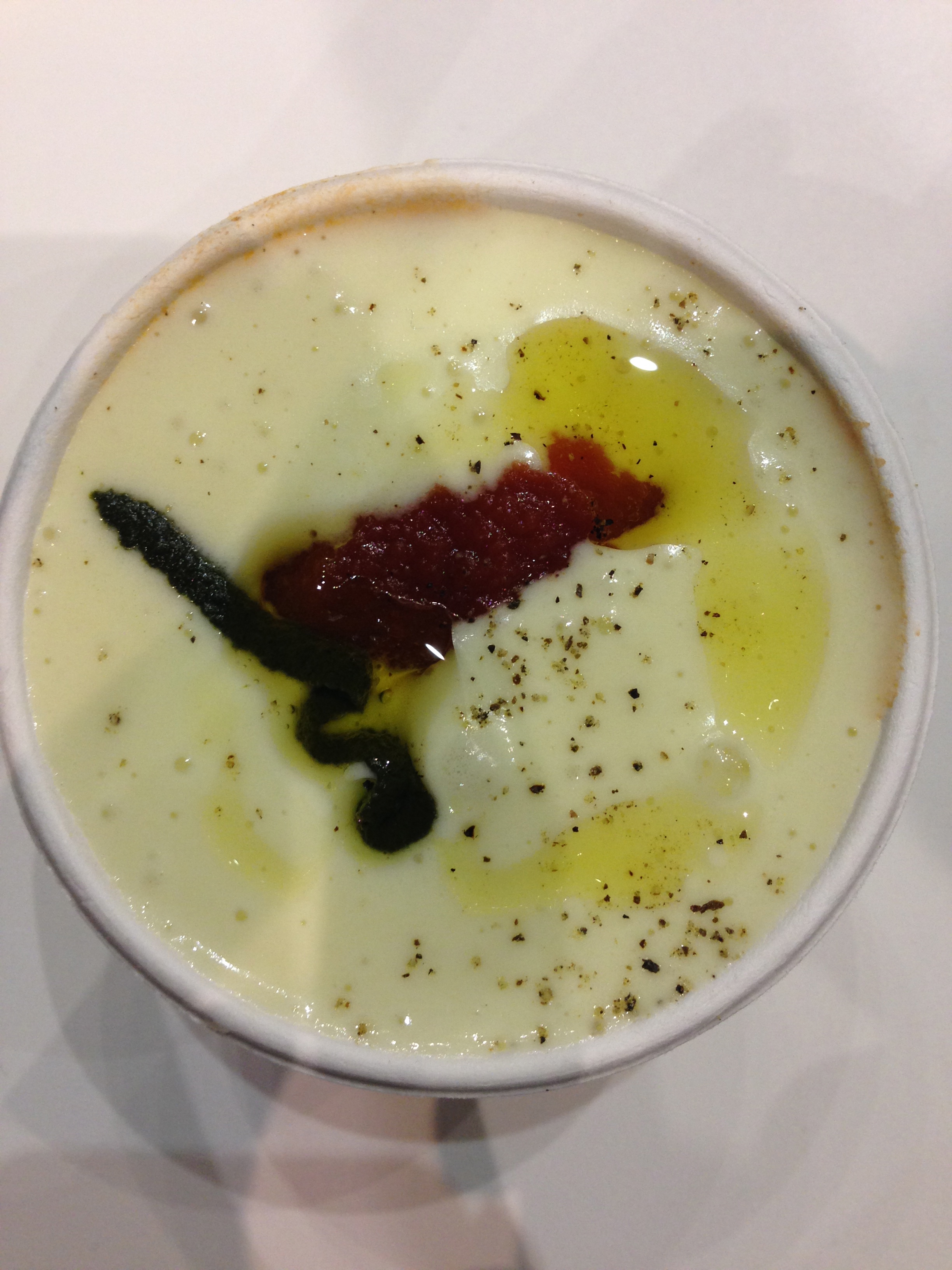 For dessert I tried Benoit Castel´s tarte au citron and Chocolate cake. Delicious.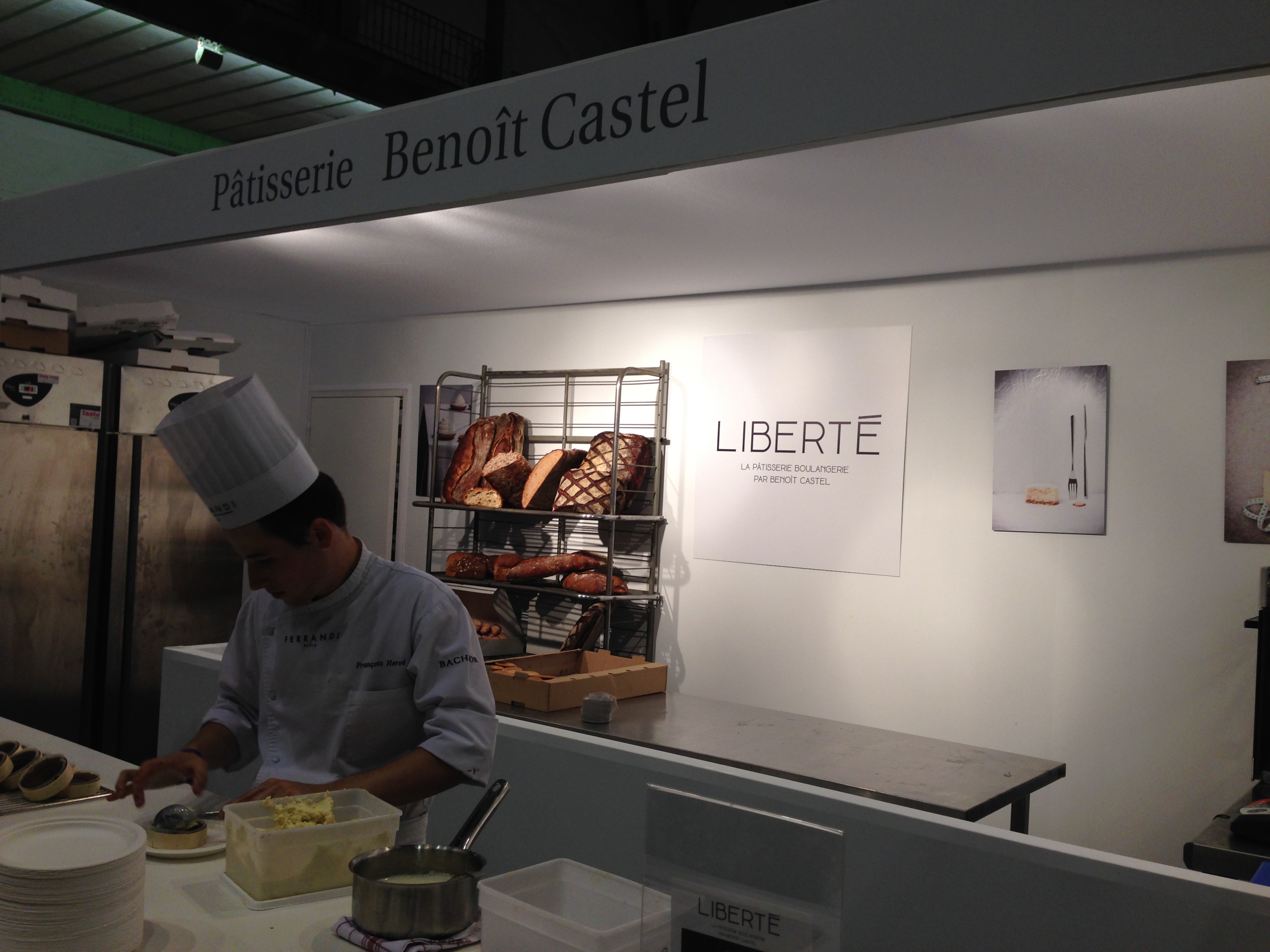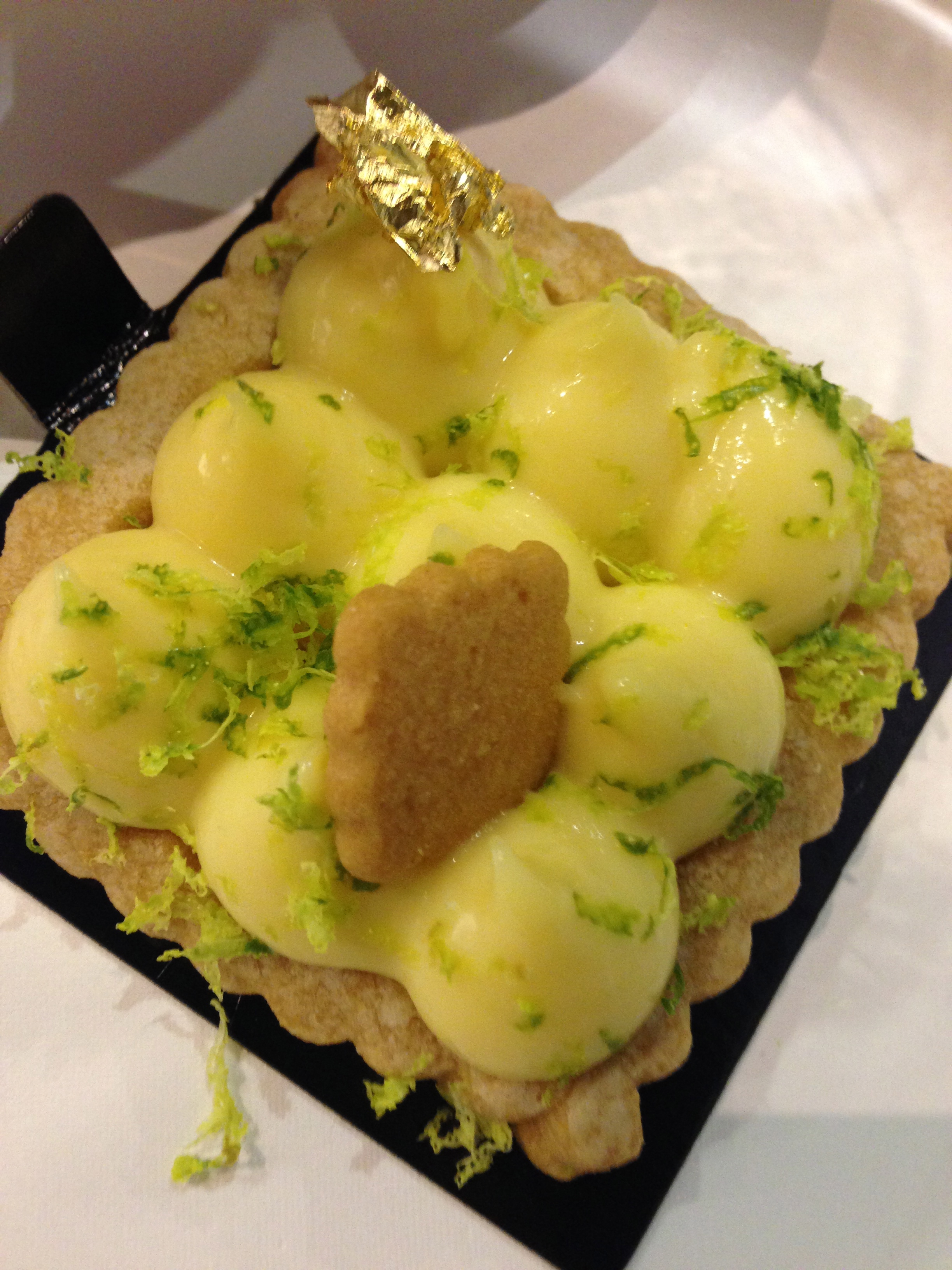 And for a grand finale, the rrraw bio chocolate. The coco flavor was one of the most impressive chocolate I´ve tried till date.
Find more about the top restaurants in Paris, under my restaurant section.