Diner en blanc 2014 in Paris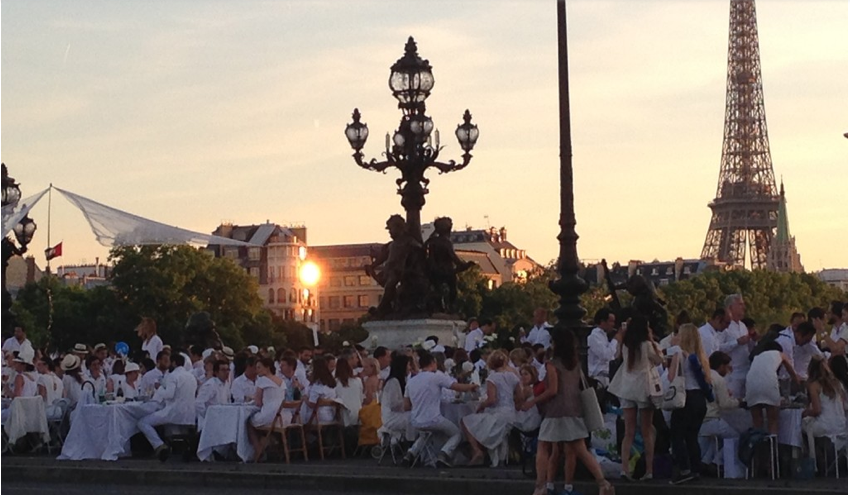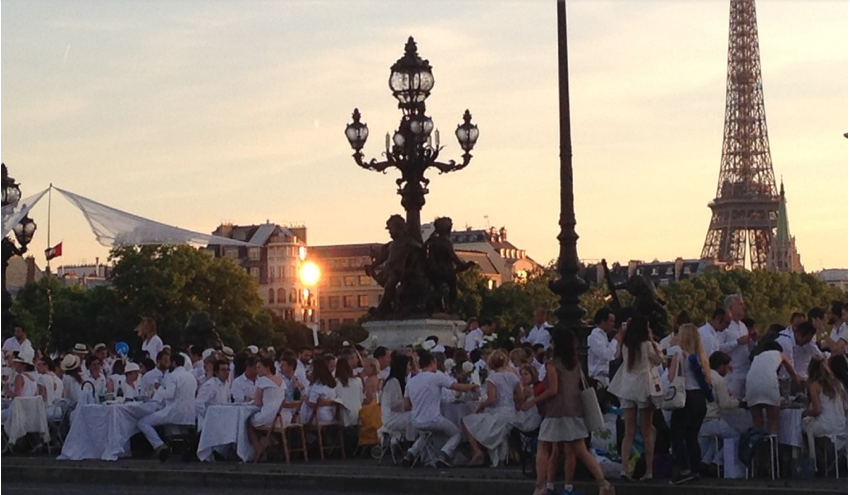 Thursday evening, 12.06.2014, thousands of elegant Parisians dressed in white gathered at Pont Alexandre III to participate in "Diner en blanc" an event that has been organized each year for the past 25 years. A huge and well organized sophisticated picnic. Read more about the happening here.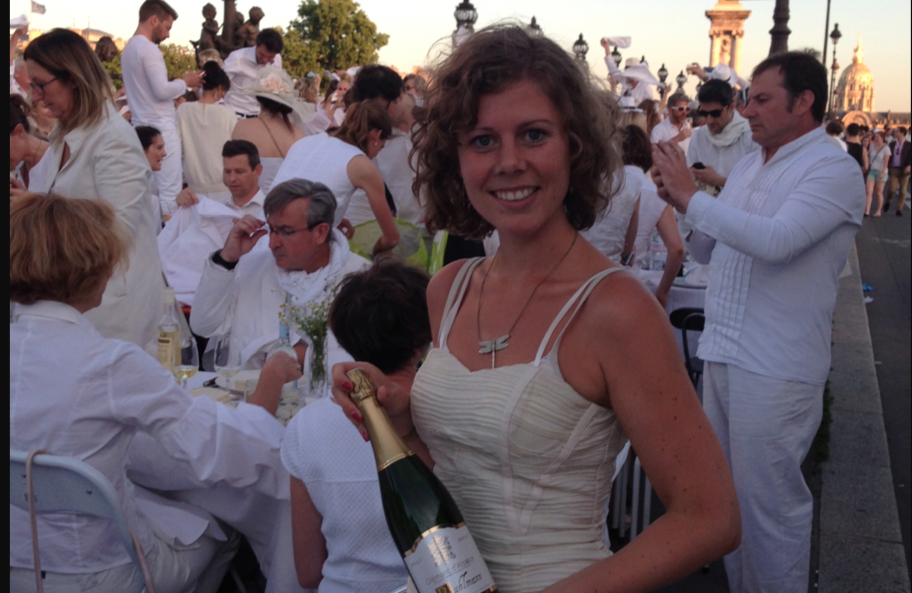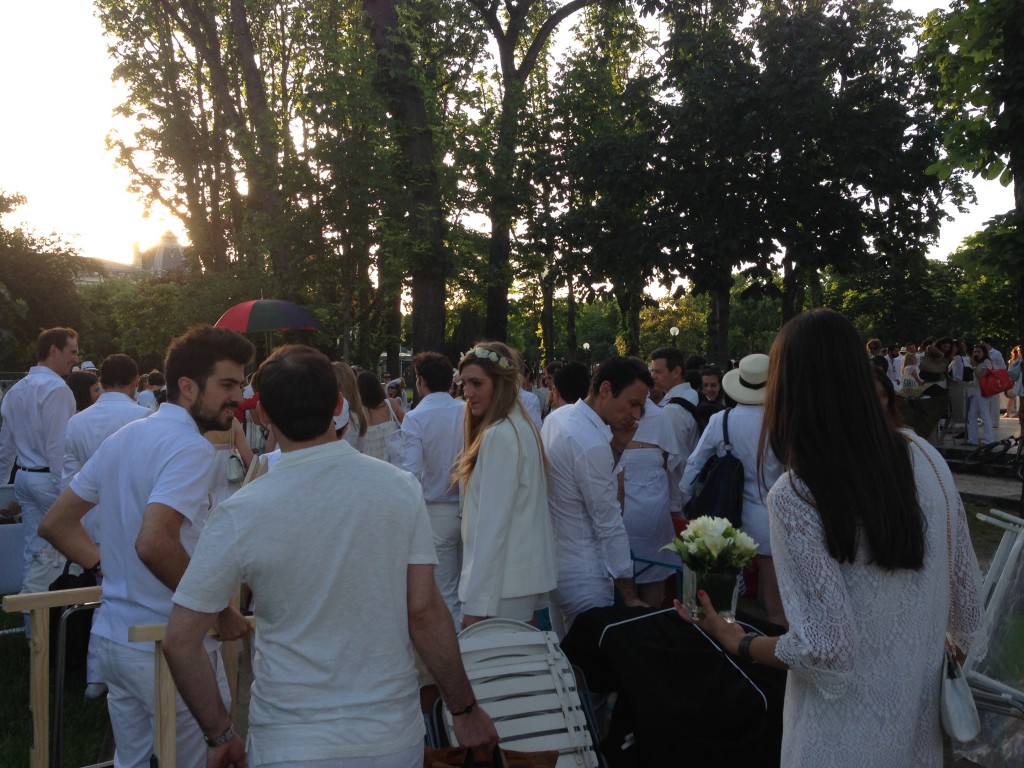 For those who weren't able to get one of the coveted invitations, the phenomenon known as Diner en Blanc remains a spectacle of its own: about 5,000 diners in their gleaming white. Everyone bringing along their own tables, chairs, food, candlelights and champagne. The location is kept top secret until about half an hour before the start. Once  revealed people follow the leaders to the indicated location, this year: bridge "Pont Alexandre III".
The Diner en Blanc started 25 years ago with a young french guy who invited 20 of his best friends for a sophisticated picnic. Everyone had to be dressed in white. Year after year they repeated their picnic and tried to keep up a high standard. At one point they turned it into an organization…and little by little more and more people joined in. Today more than 5000 Parisians are participating…and the event has spread worldwide.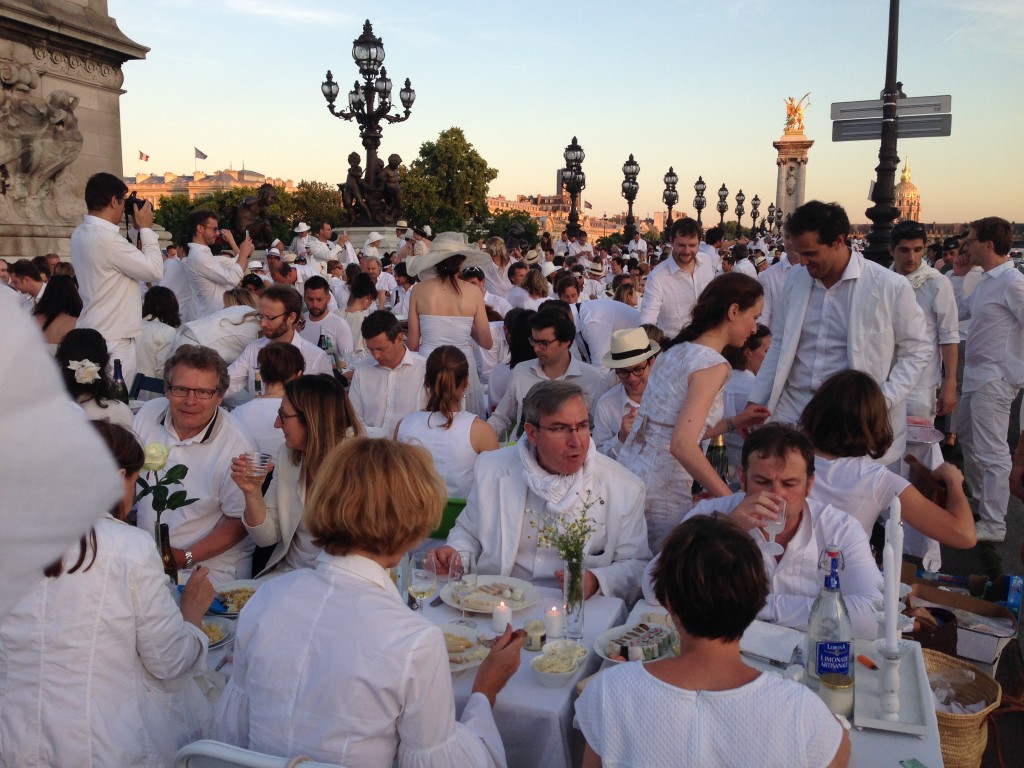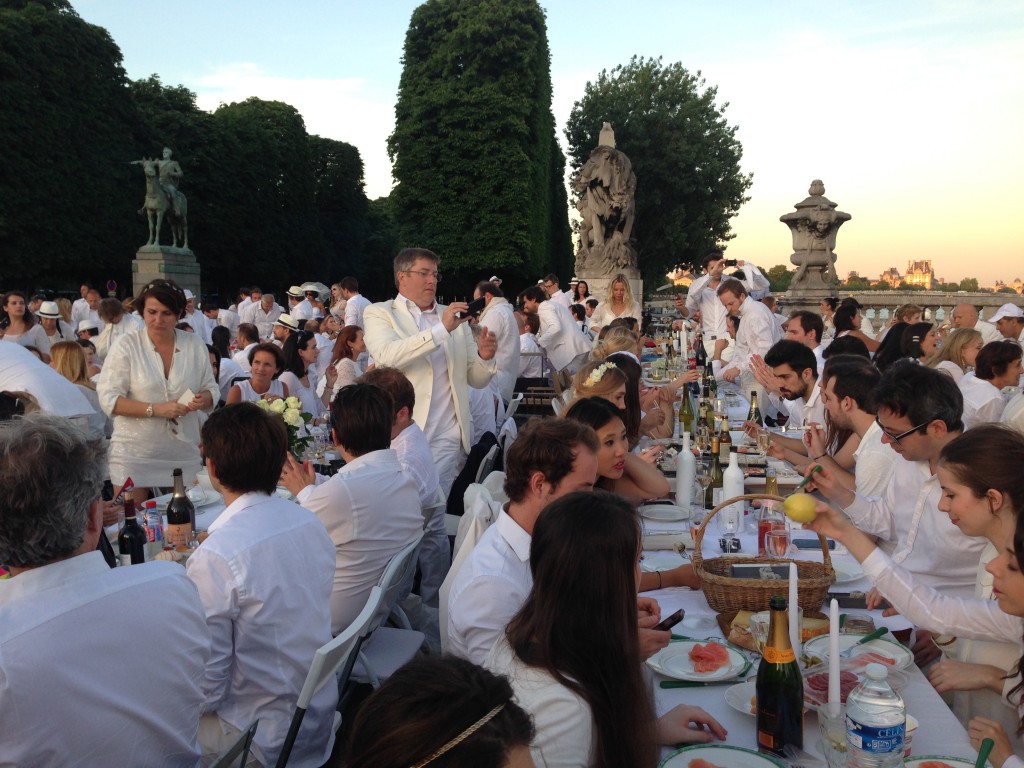 Participating in the Parisian event isn't that simple though. Guests must be co-opted or sponsored in order to participate. In other words, you have to 'know someone.' Everything is so well-organized down to the slightest details, so you can´t just show up with a table. Those who invite you will indicate where you must sit.
For tourists and visitors, meanwhile, the event provides a hundred photo opportunities and perhaps one of the best people-watching experiences in the city, with parades of Parisians dressed in white…and an unforgettable atmosphere…
Getting married and throwing the party at a diner blanc must be one of the most amazing experiences… when a newly wed couple walked by everyone screamed and waved with their napkins. Truly extraordinary.
Around 11pm sparklers were distributed and lit up the sky…simply amazing….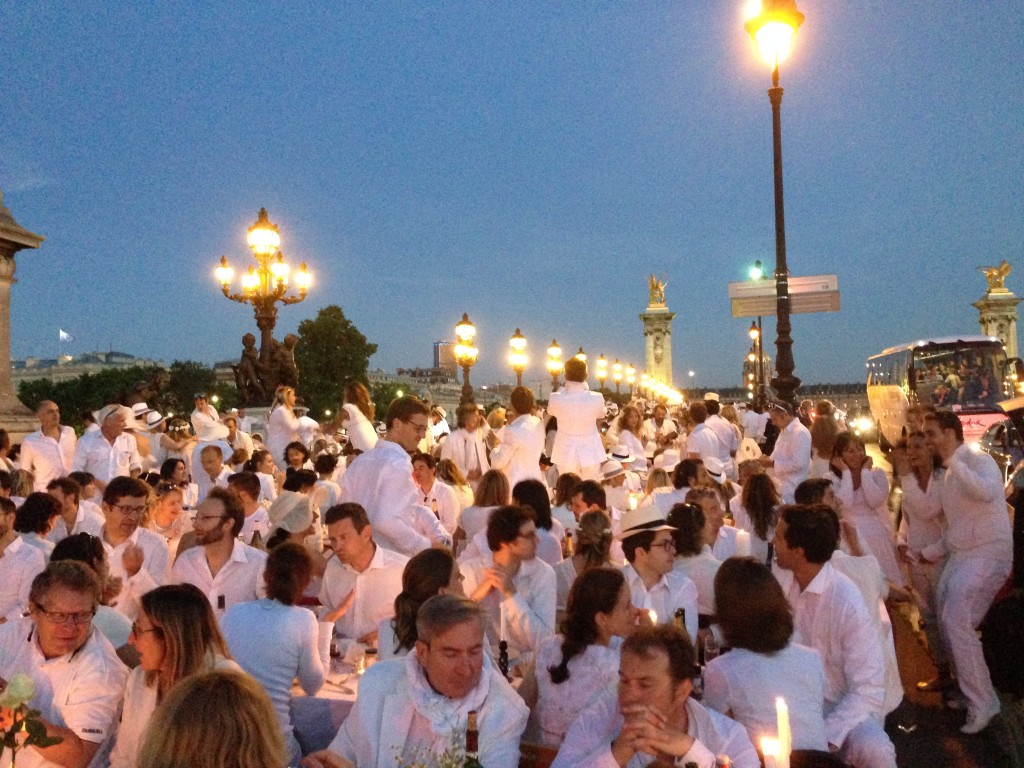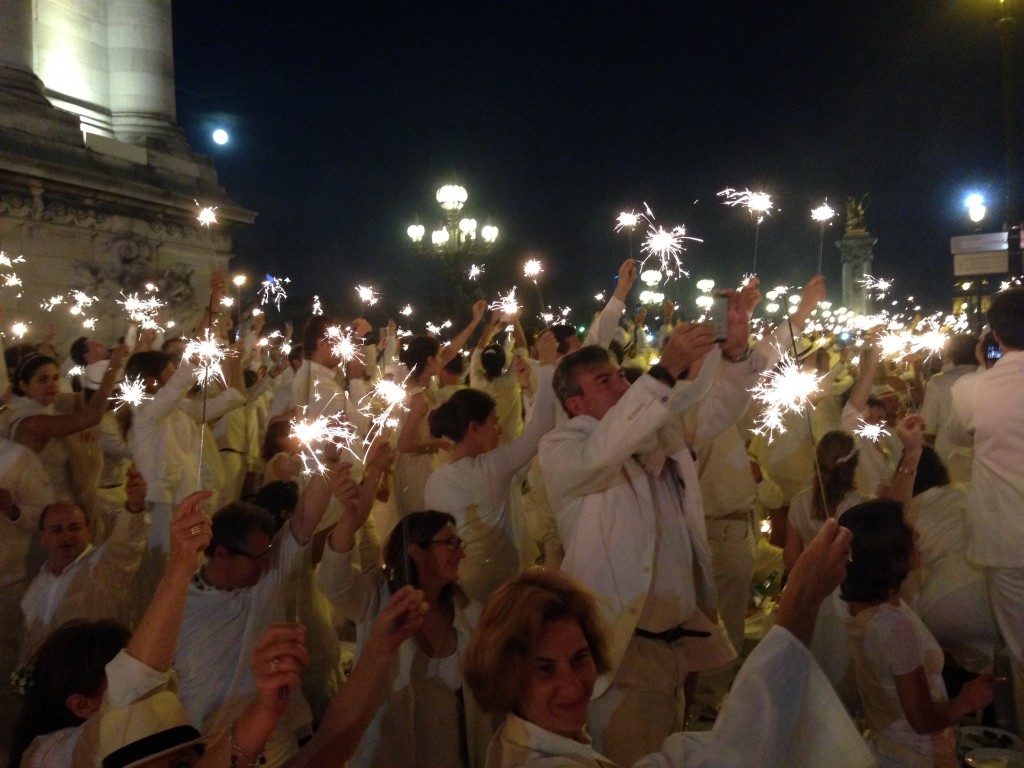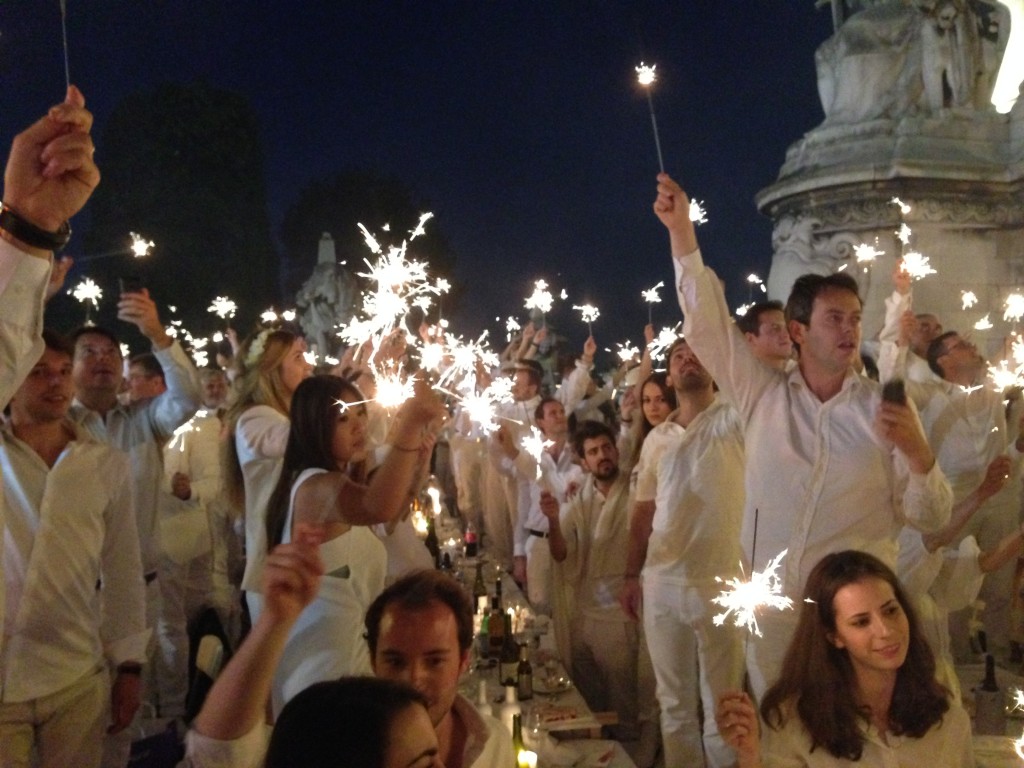 And as I thought it couldn´t get any more magical…chinese balloons were send towards the air…
And then the evening went on with dancing in the street…