Summer Time 2014, Le comité du Faubourg Saint Honoré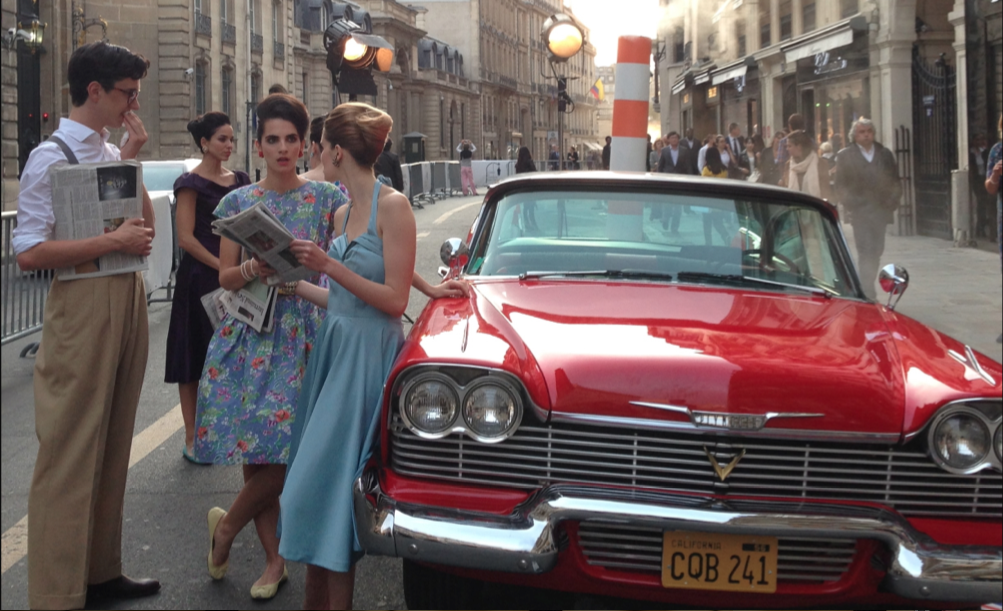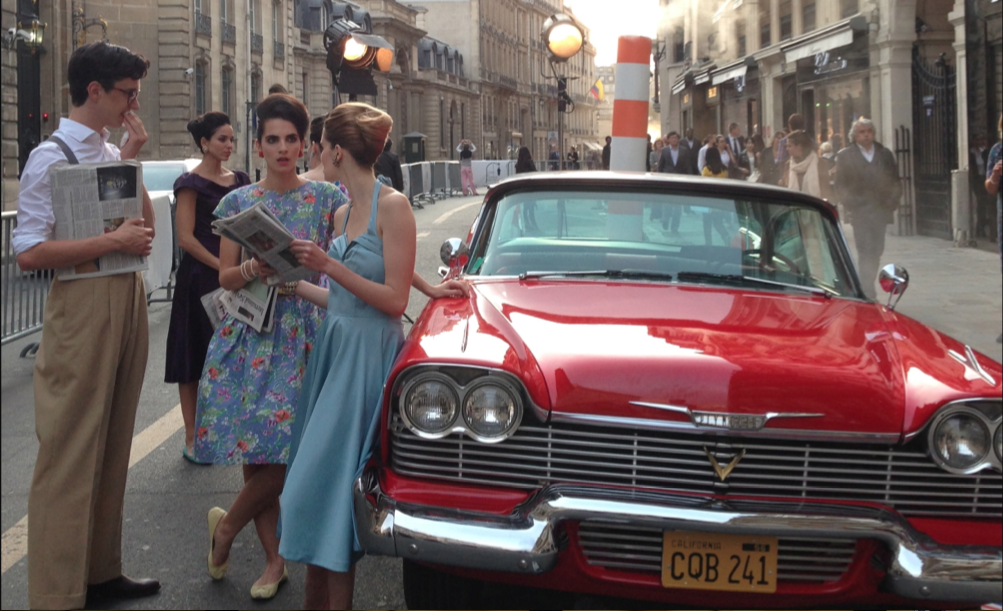 17 June 2014 the Faubourg Saint Honoré comity celebrated "summer time 2014". Several of the luxury brand stores opened their stores to their clients from 18h30 – 21h30. An opportunity to discover the brands in a more animated ambience than the usual and enjoy an  unique experience. Rue Faubourg Saint Honoré was transformed into a setting from the 50´s / 60´s…so while people were walking from store to store, they could enjoy a flashback to luxury in the 60´s. A great evening.
Article and pictures by Julie Johansen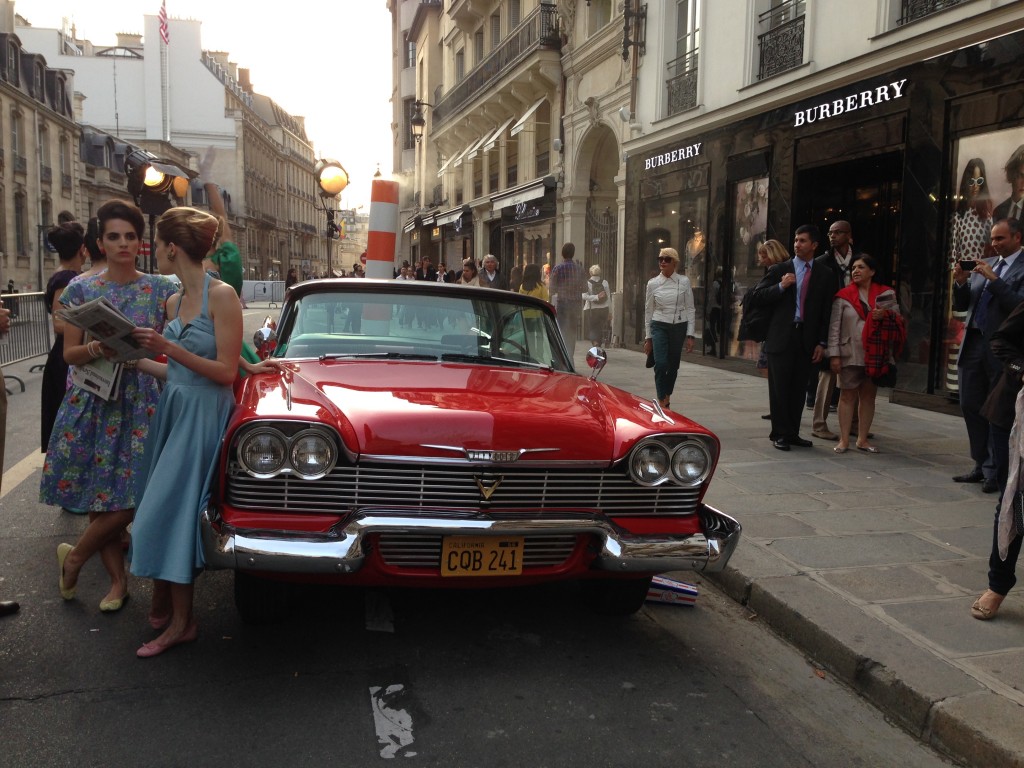 Rue Faubourg Saint Honoré is one of the most elegant and prestigeful streets in Paris. This is where you´ll find all of the biggest luxury brands´ stores lying one next to the other.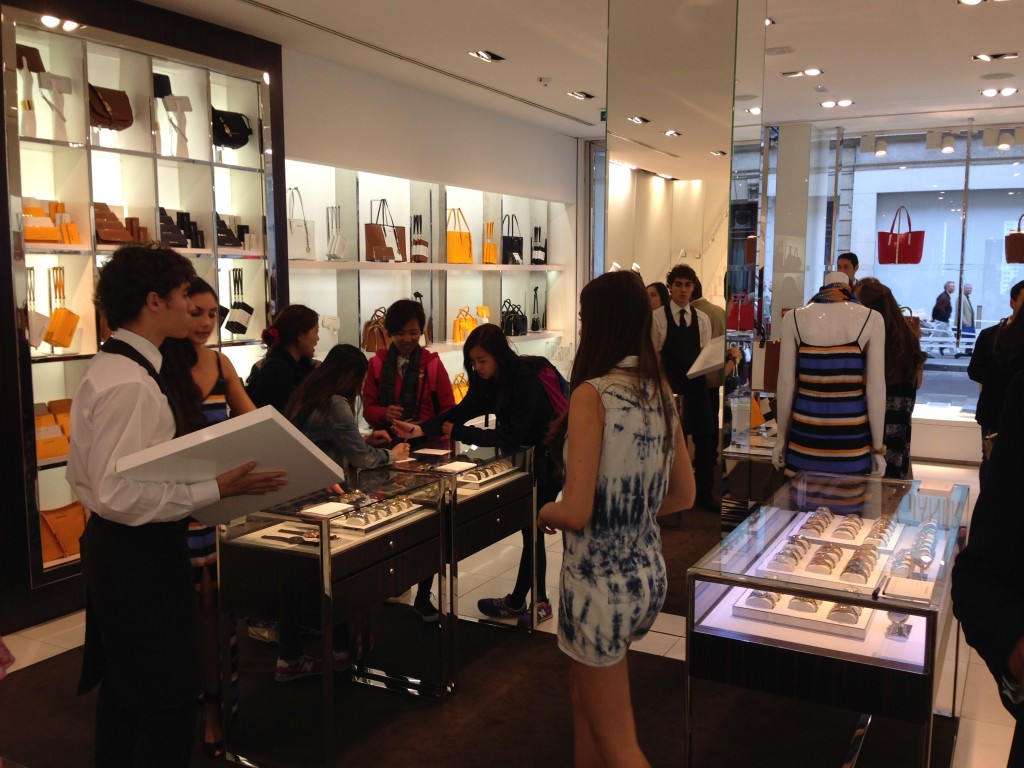 Michael Kors store is one of them… presenting elegant bags…
And of cause the renown Boucheron house was part of the event as well. Here we got a presentation of the beautiful fine jewelry pieces… luxury at top level…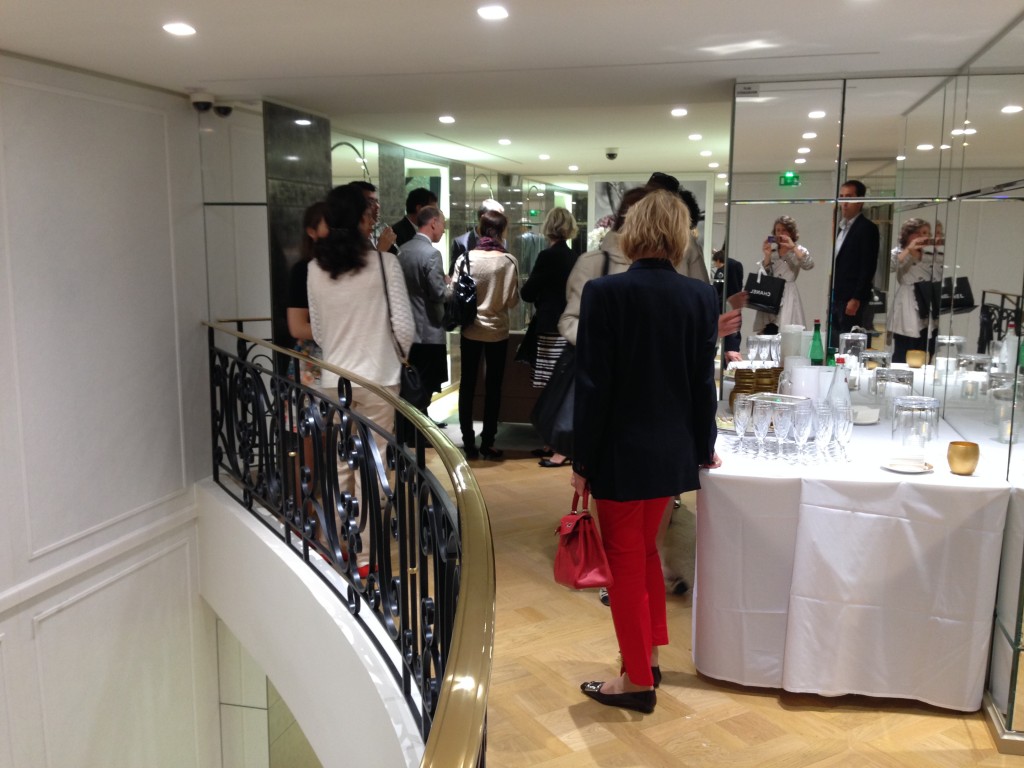 At Givenchy I discovered these super cool shoes for men…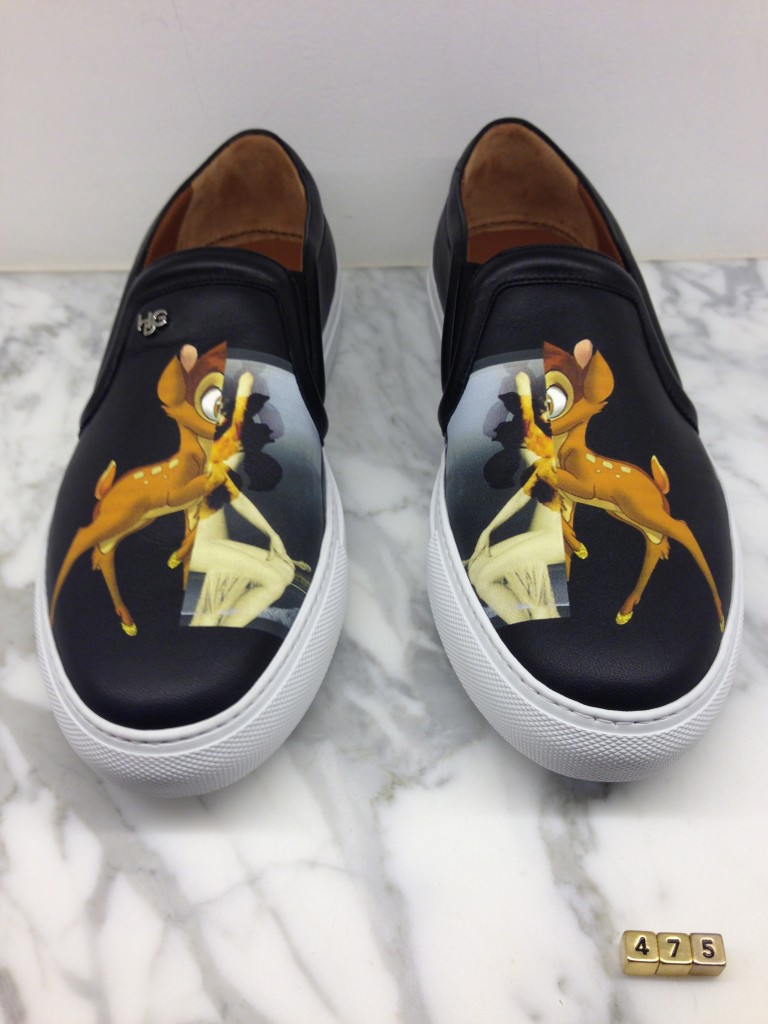 And in the Lancome store woman had their makeup done…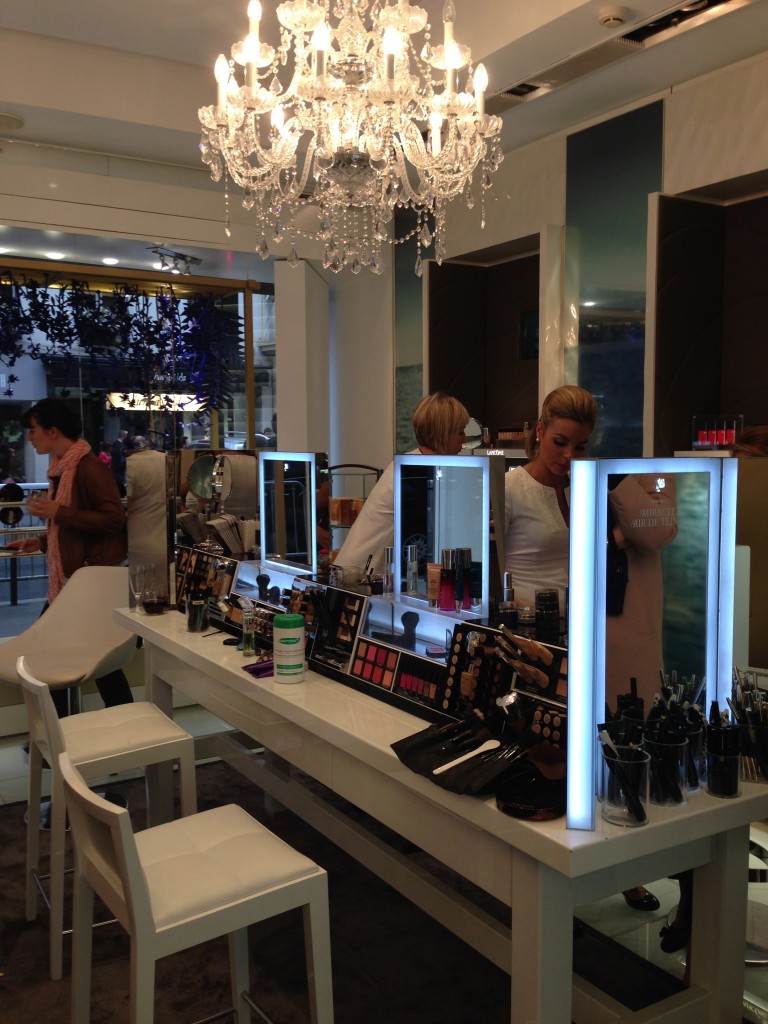 In the Jitrois store cocktails were prepared, while the collection was presented down-stairs…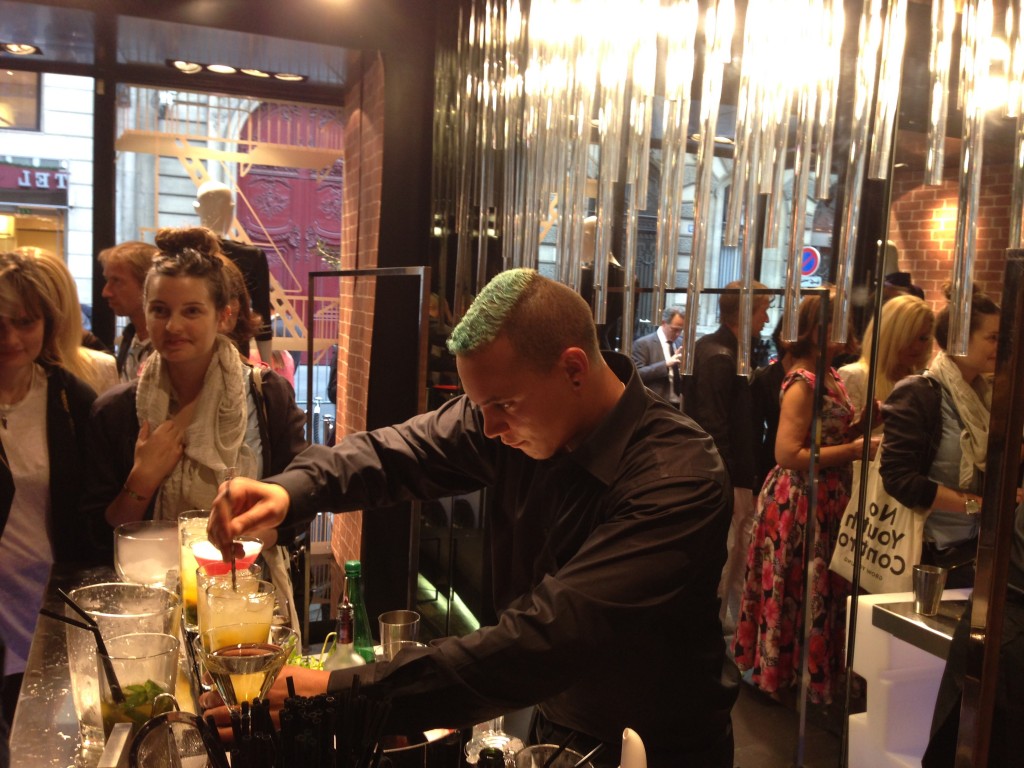 The evening ended at Fouquet at Champs Elysée with a classy wine tasting…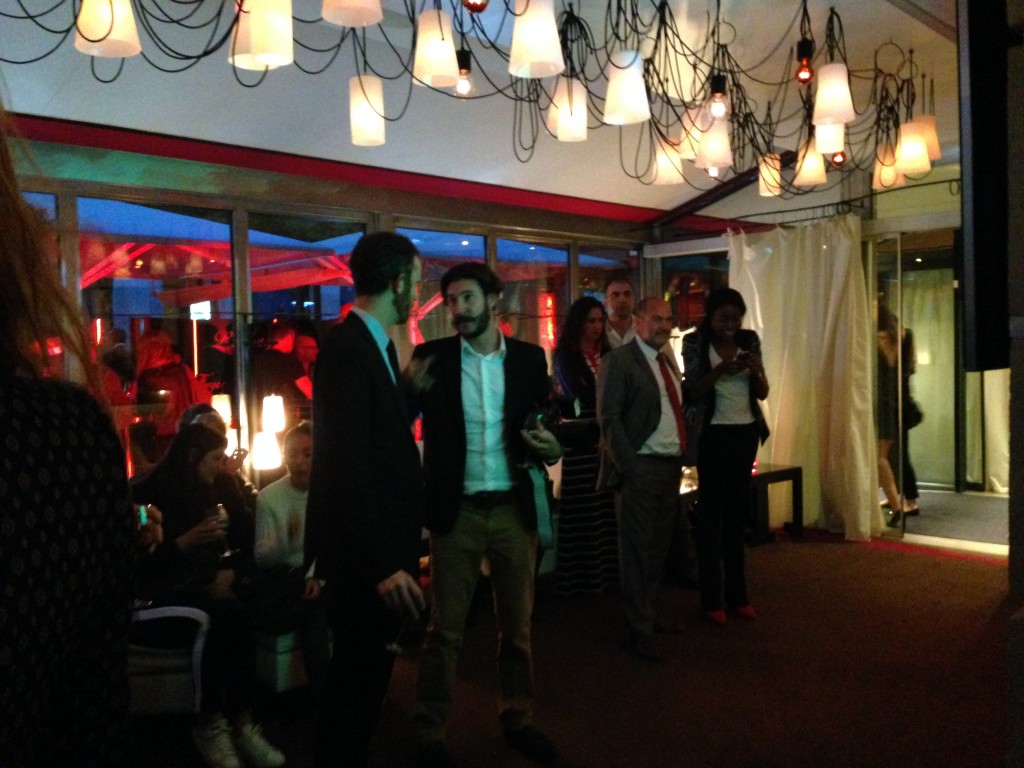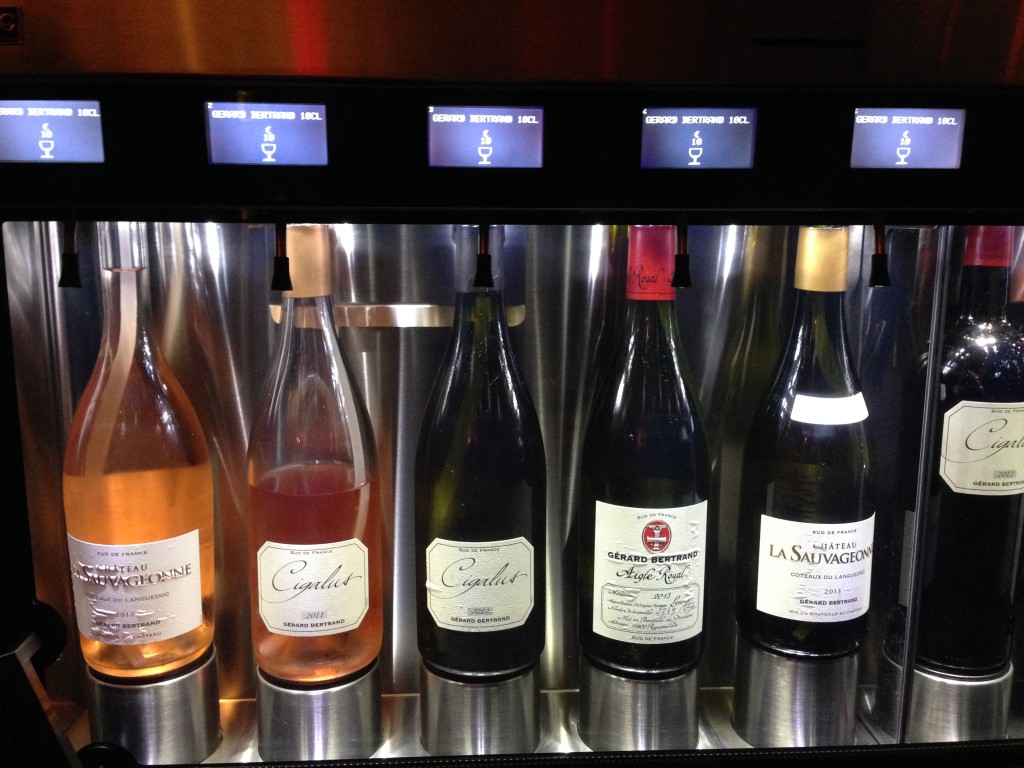 My favorite you´ll find below: The Aigle Royal…fruity and soft….
It´s also worth visiting Fouquet´s terrace upstairs… It´s simply amazing…