Stéphane Rolland, Haute Couture Spring Summer 2014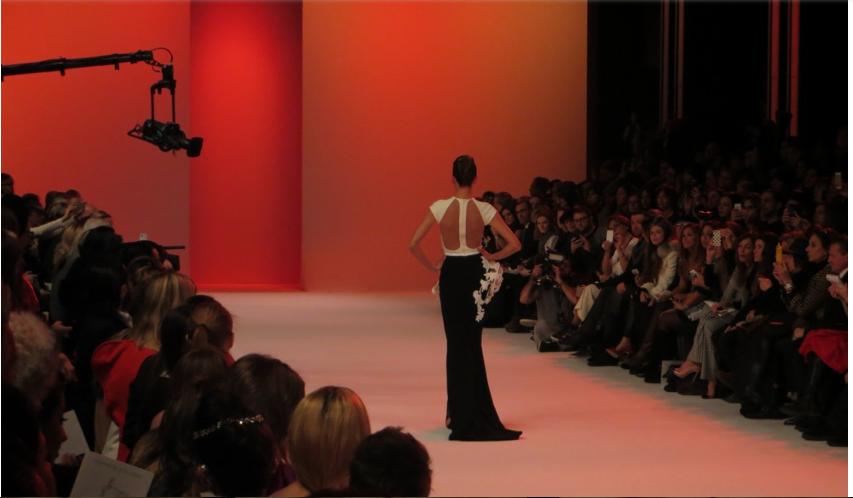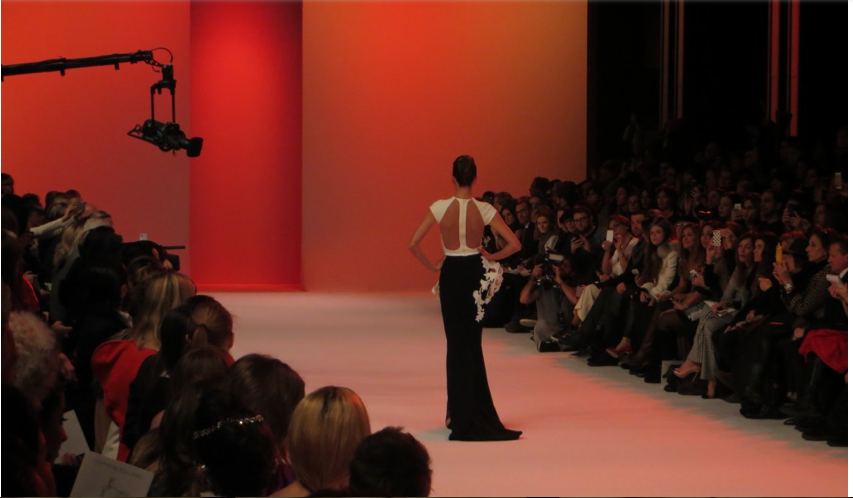 Tuesday, 21 January, Stéphane Rolland presented his Spring Summer 2014 Haute Couture collection in Paris. It took place at Trocadero, in Palais de Tokyo. See it here.
Article and Pictures by Julie Johansen
There was a big fuss outside the show when Kanye West's famous girlfriend Kim Kardashian arrived. Photographers were chasing her, all the way from the car to the door entrance, pushing doormen aside to get closer and almost getting into a fight. Not an unusual scene during Paris fashion weeks.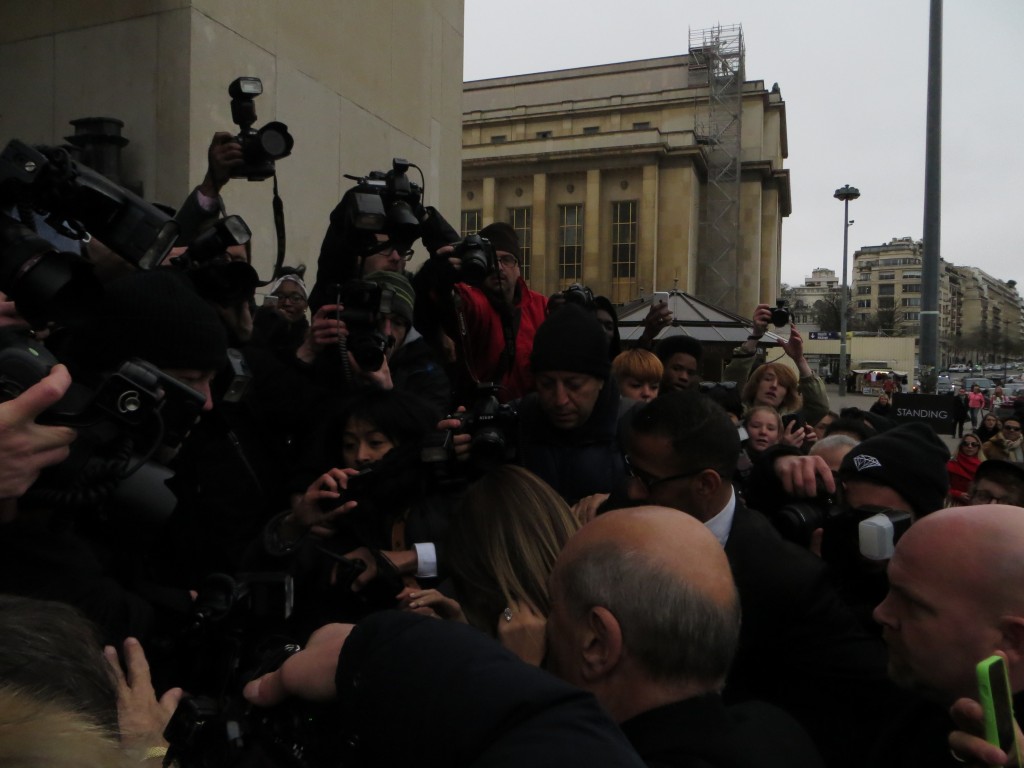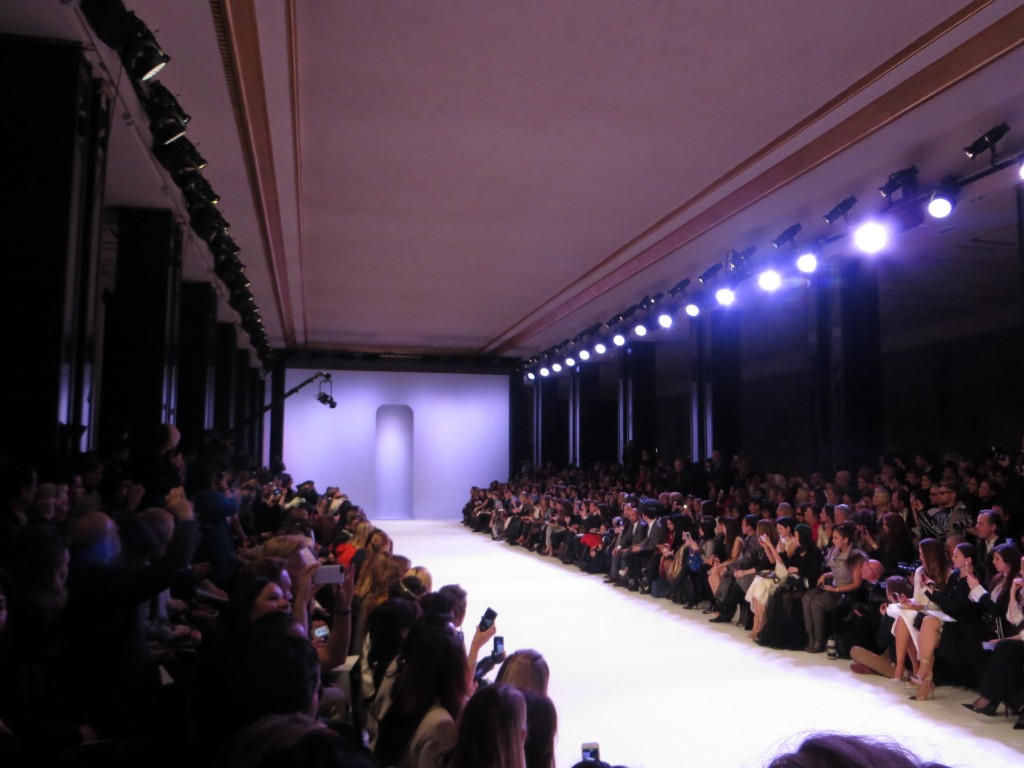 The Stéphane Rolland models were dressed in flower-leaf-like dresses… This summer collection was a burst of light.
Between dawn and dusk, Stéphane Rolland had sculpted material like never before, in a minimal palette of yellows and whites, subtly eclipsed with black tones. Every model defied spatial rules in organic, vegetal outfits which almost seemed to metamorphose into each other.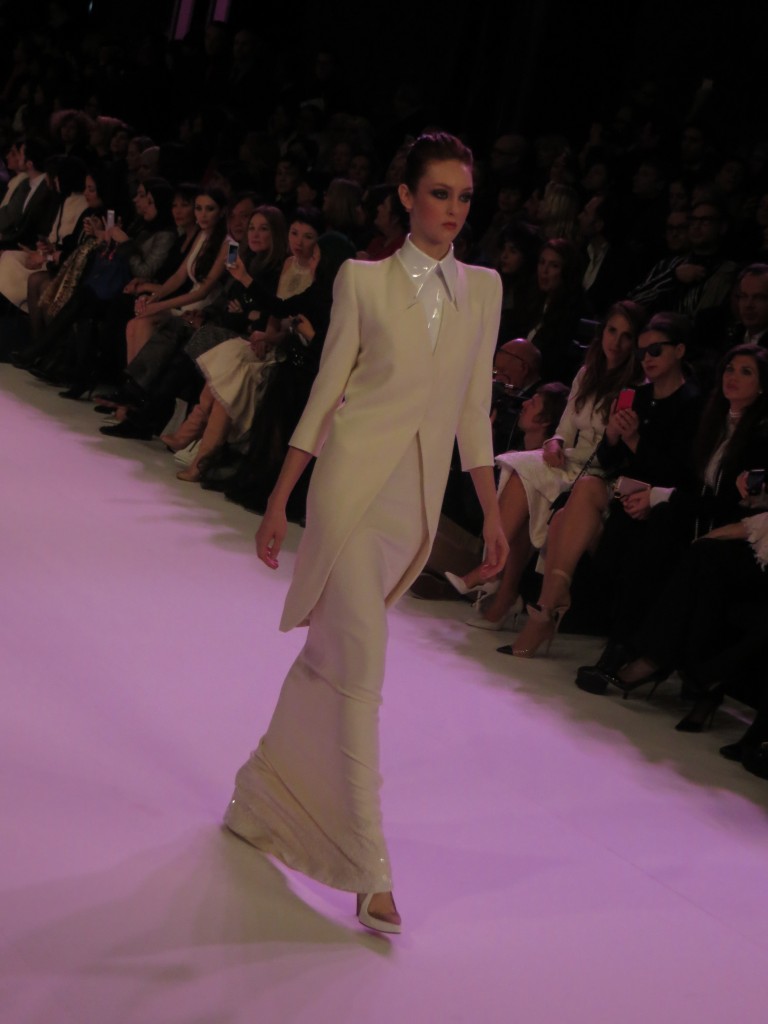 The jumpsuits that opened the show were adorned with oversized suspended gazer and organza arches. Basques raised and revealed lichen embroideries; skirts veiled and unveiled the leg under organza windows.
Ribbed foliage landed on the shoulder and wrapped the leg, swaying in time with their walk. Every model was punctuated with vinyl and varnished leather sculptures.
The silhouette was uncluttered, the cut assertive, and the look sensual.
Determined and luminous, the Stéphane Rolland's Summer 2014 woman imposes a new modernity: delicate and subtle.