On Aura Tout Vu, Haute Couture Spring Summer 2014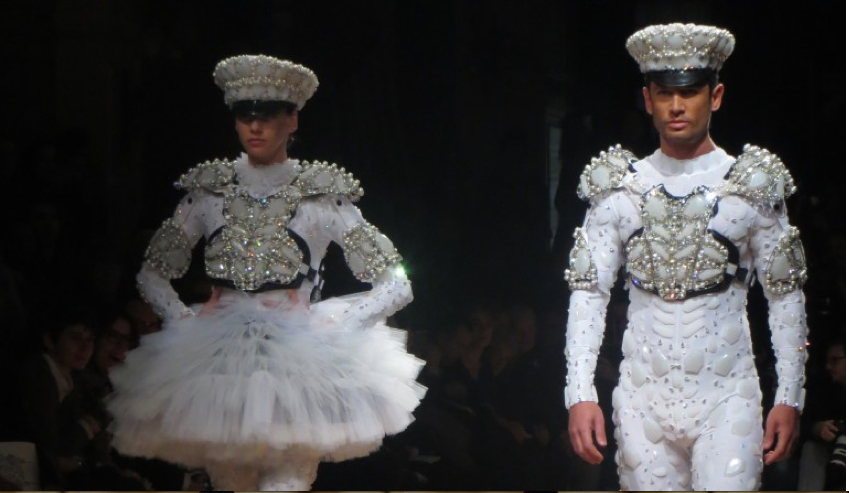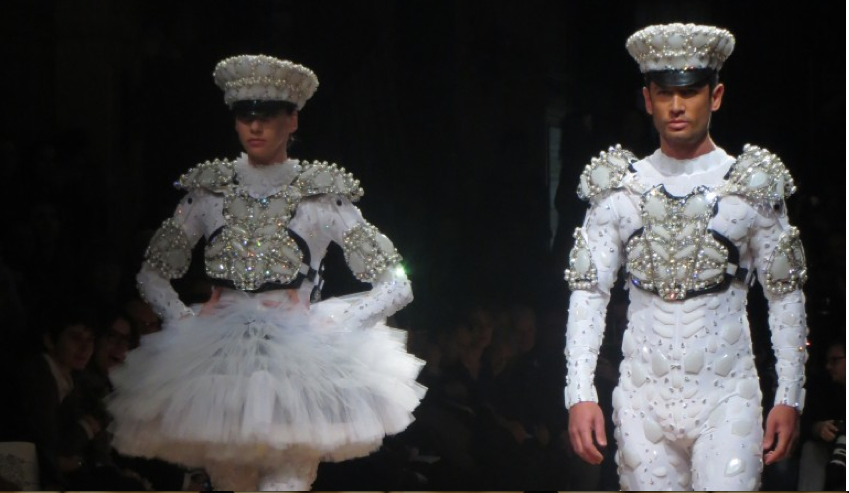 Monday 20 January, I attended On Aura Tout Vu's Haute Couture Show in Paris. The show was based on the theme "Light and Shadow".
Article and Pictures by Julie Johansen
It was a majestic collection in black and white, representing the…
 "Melancholy shadows of dark spirits. Lucioles mutant, ondulete the time and pearl the night. White light pierces the body; Diamond Rivers punctuate the forms, frame the breath, and walk in the shadow of the night. Dark osmosis between chiaroscuro nights, deceiving silhouettes of a mysterious dream. The exquisite hour is needed…" – as described in the press-release.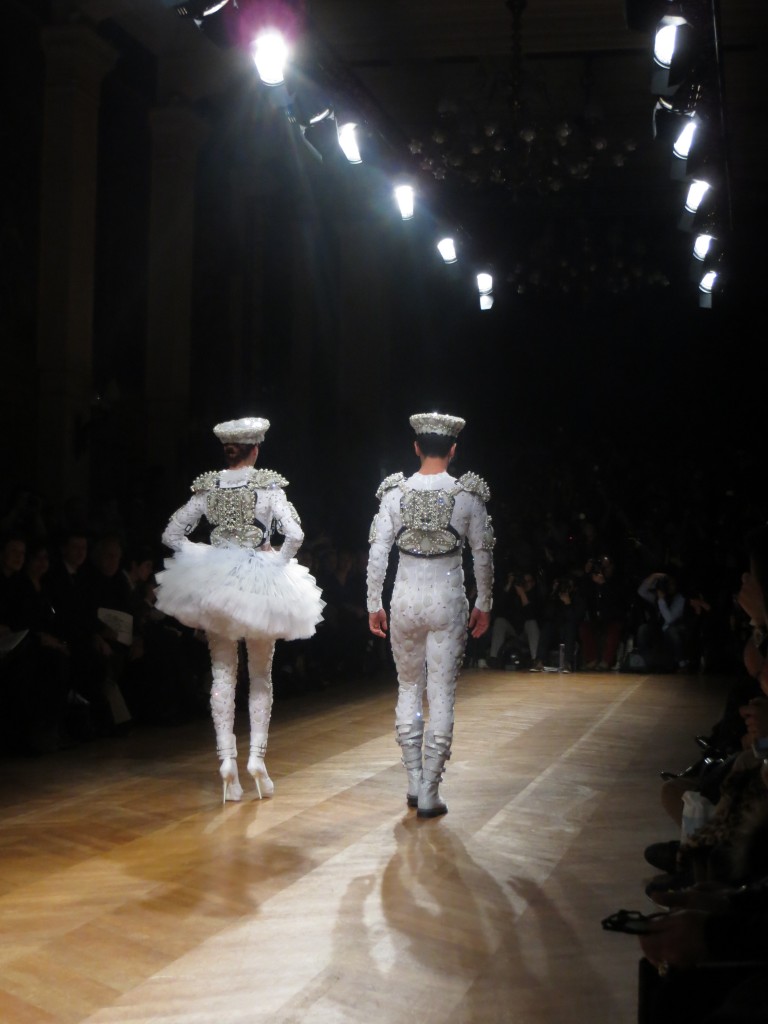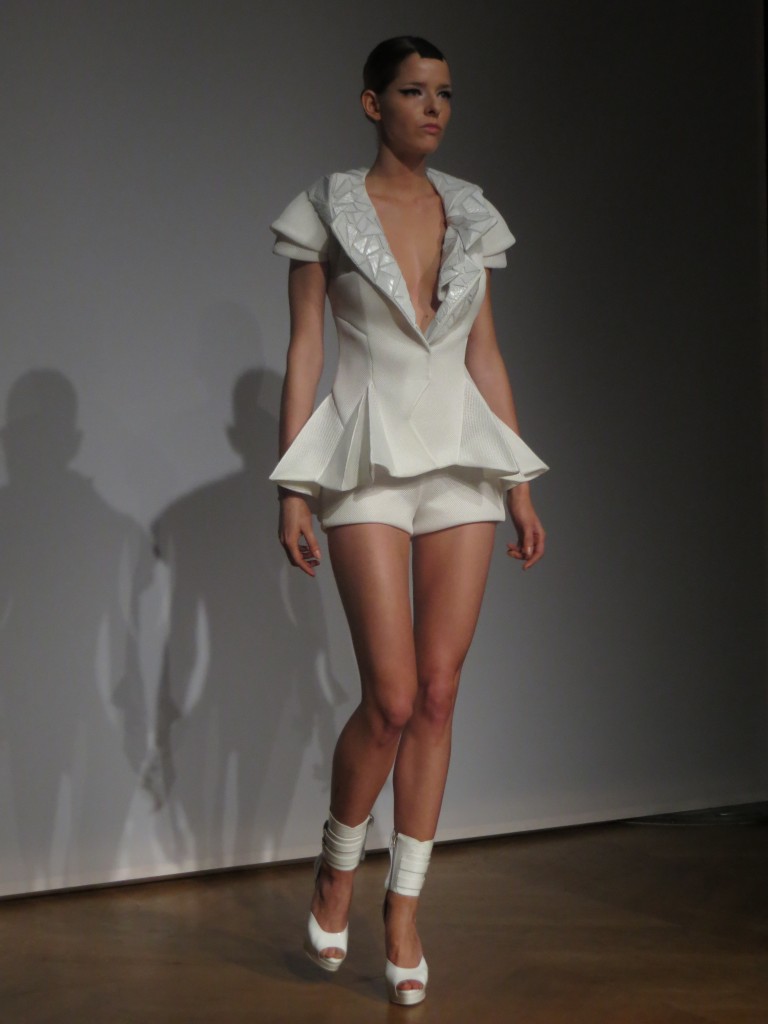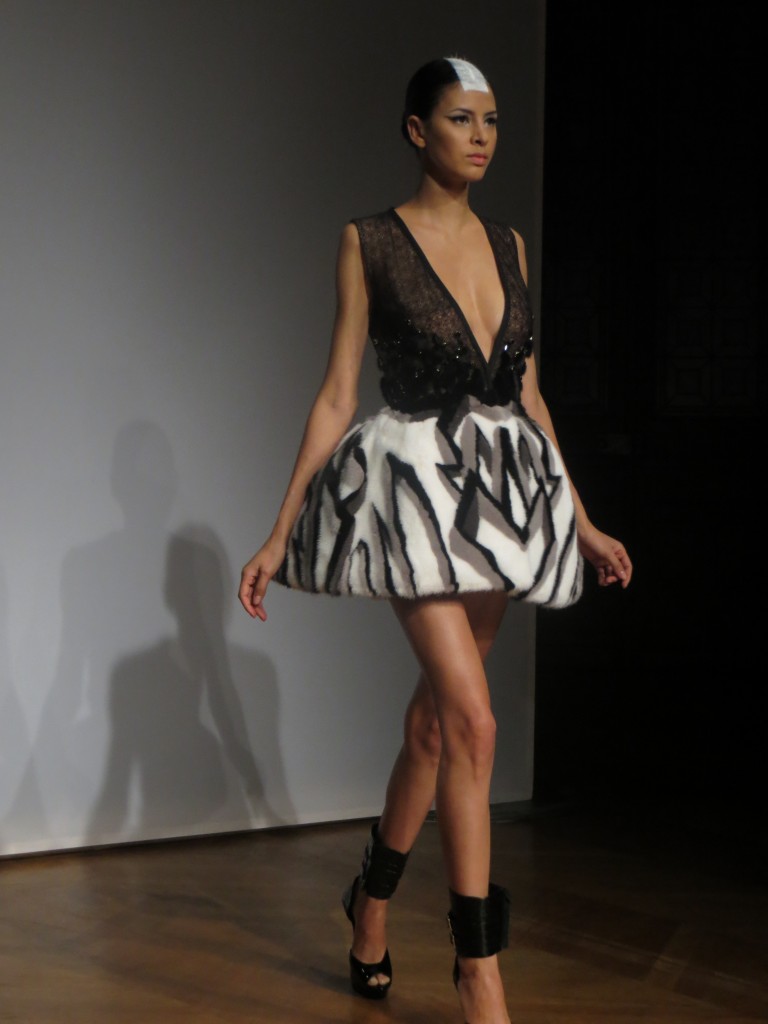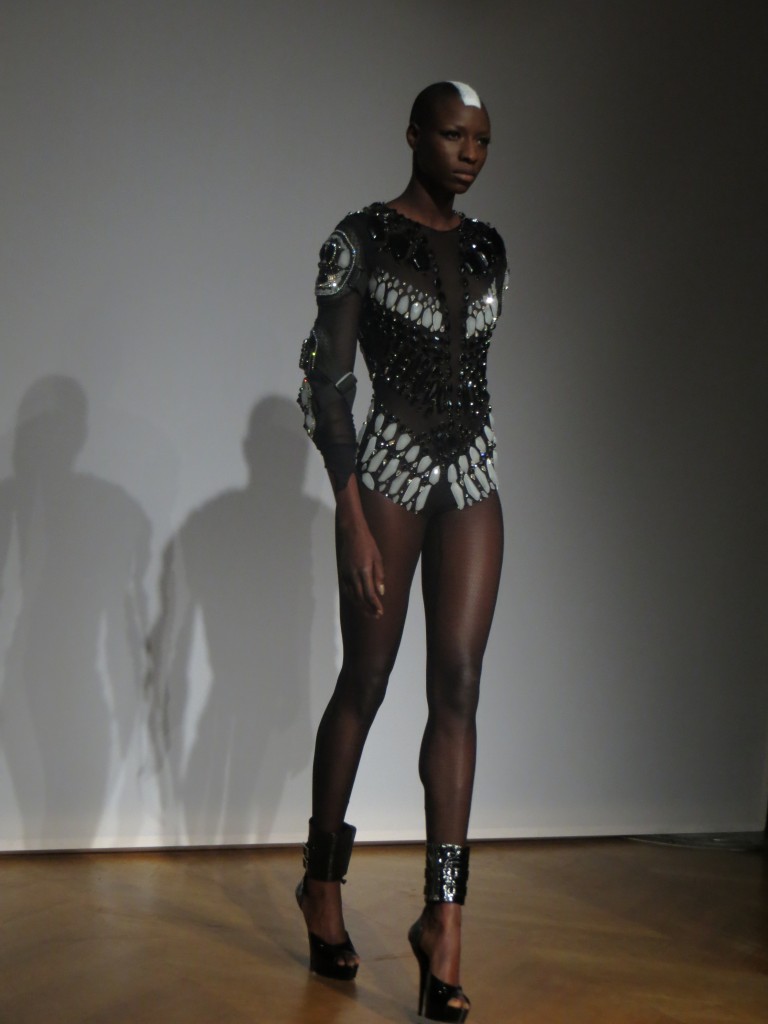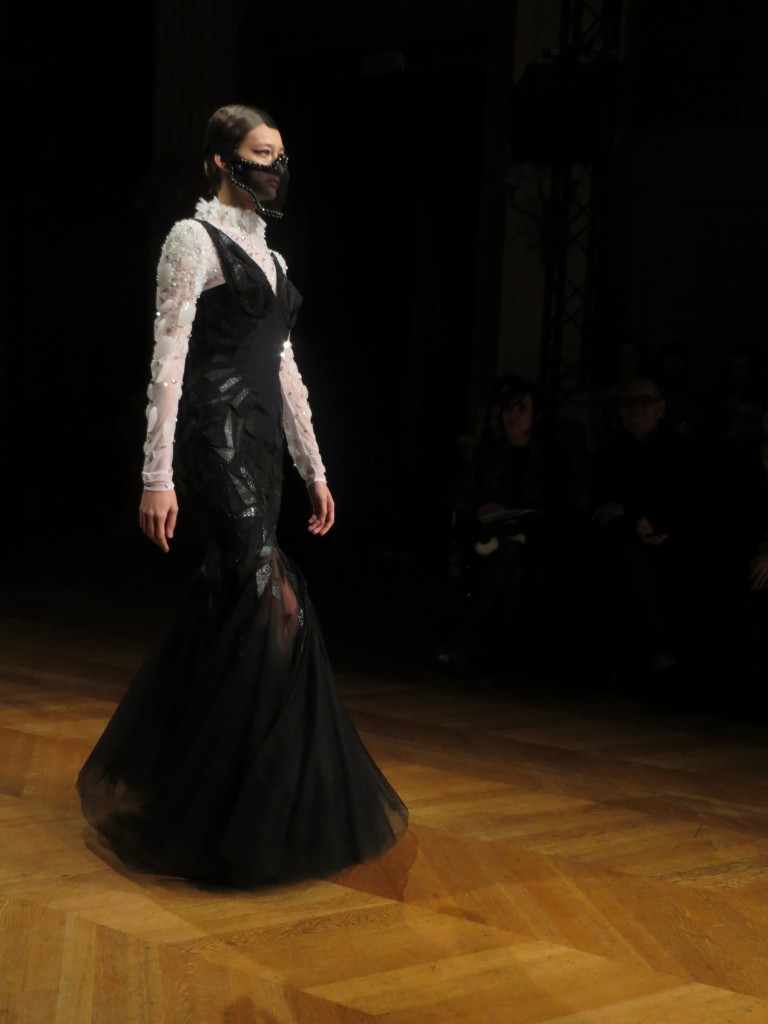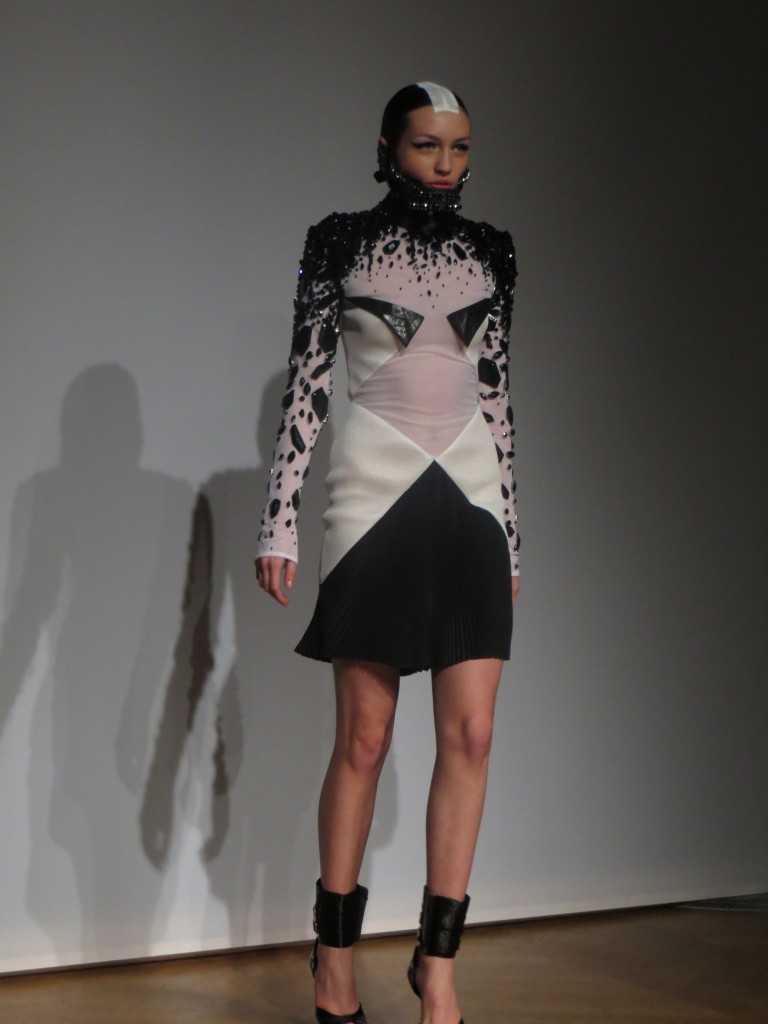 When the models walked in for a final round, the light was turned off, and parts of their dresses were glowing in the dark – an unexpected and yet amazing detail in this beautiful haute couture S/S 2014 collection.