John Galliano Menswear Fall Winter 2014-15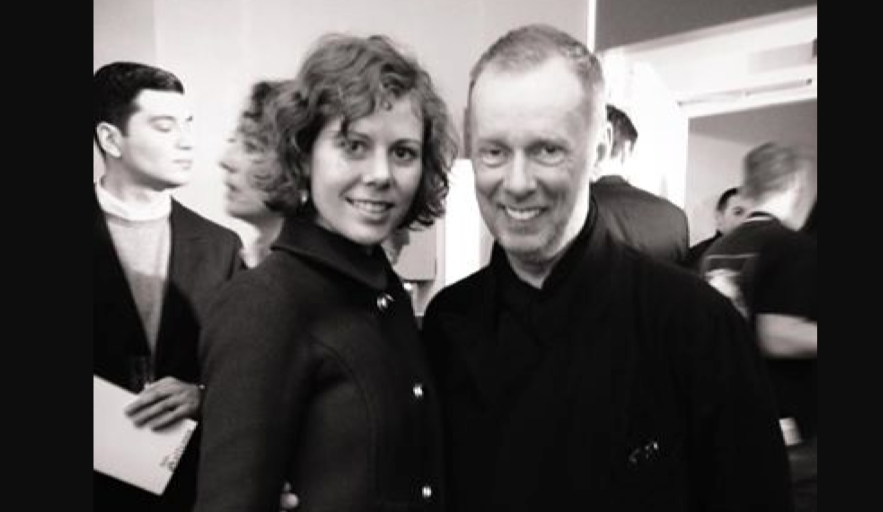 Last night after the show I met the designer behind John Galliano´s Menswear FW14 collection: Bill Gaytten. A very kind man, with a great talent! See the latest menswear collection from the ongoing brand John Galliano here.

Article and Pictures by Julie Johansen
John Galliano Menswear Fall Winter 14-15
The Urban Race! Man´s competitive world is articulated and active as techniques are tailored and streamlined for Galliano Homme AW14/15.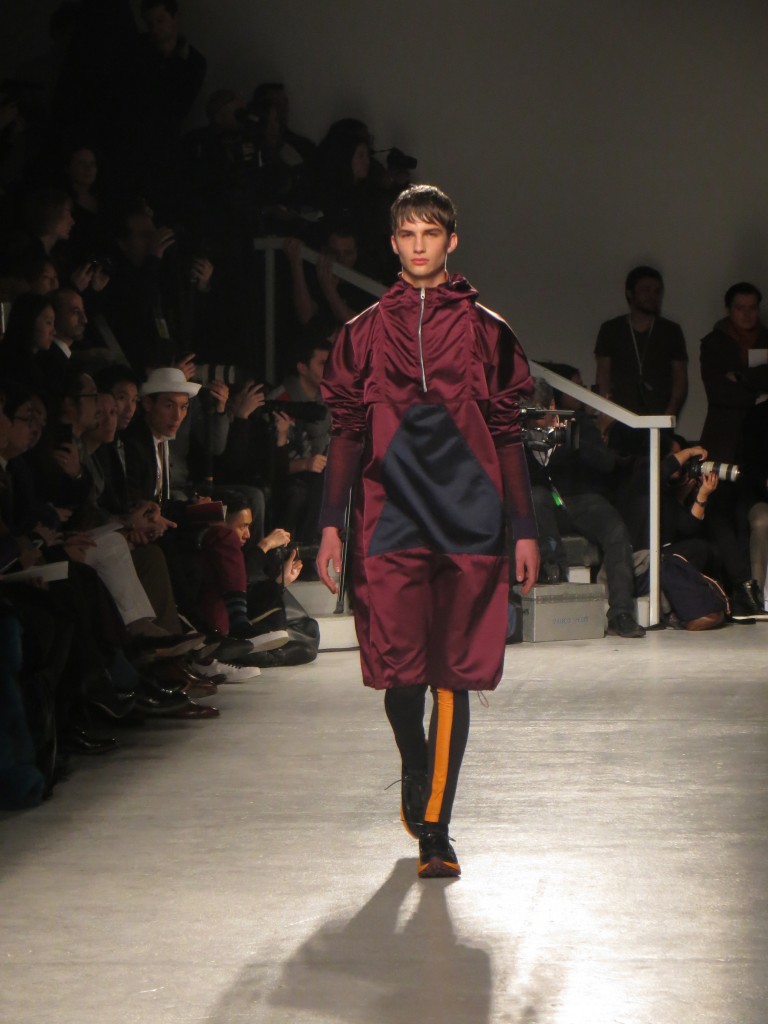 The silhouette was sculpted, textured, bonded and fit for function in track green, burgundy through to melon and cider yellow. Midnight Violet, navy and anthracite grey punctuate dawn blue to the after dark black out of living life 24/7.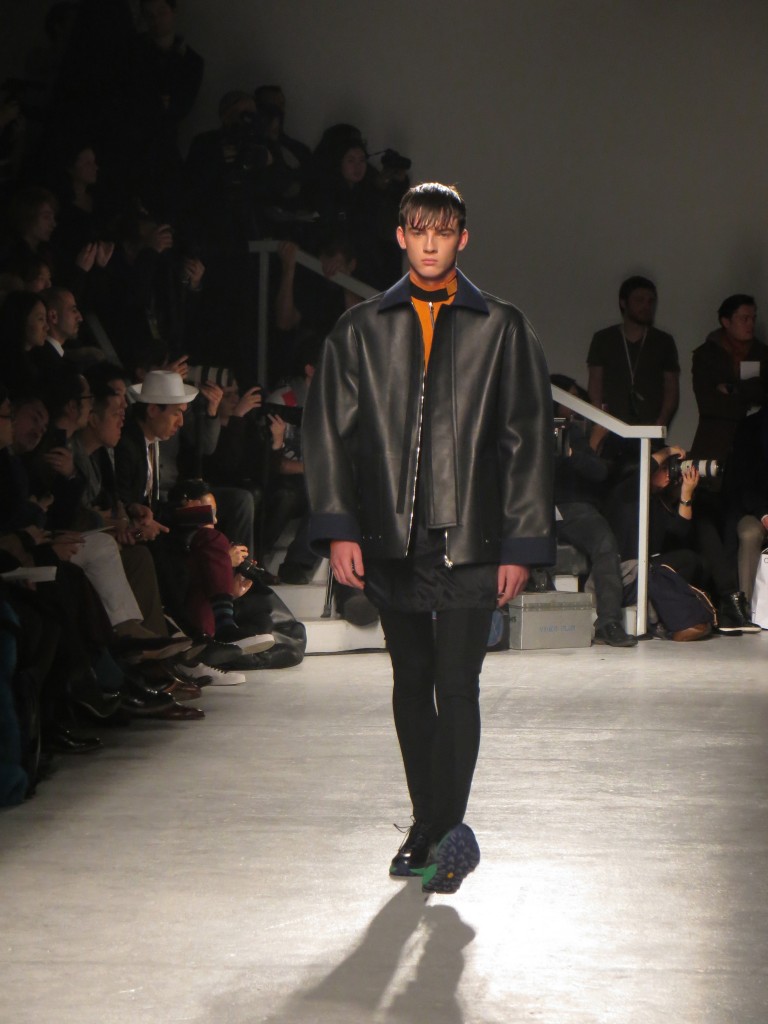 The cyclist blouson, the racing coat and the big puffa in burgundy or black all with elastic dawn blue/melon shot bands. Flawless in function: the sprinter and the trophy blazer, the crombie and marble stripe caban highlighted an ergonomic design.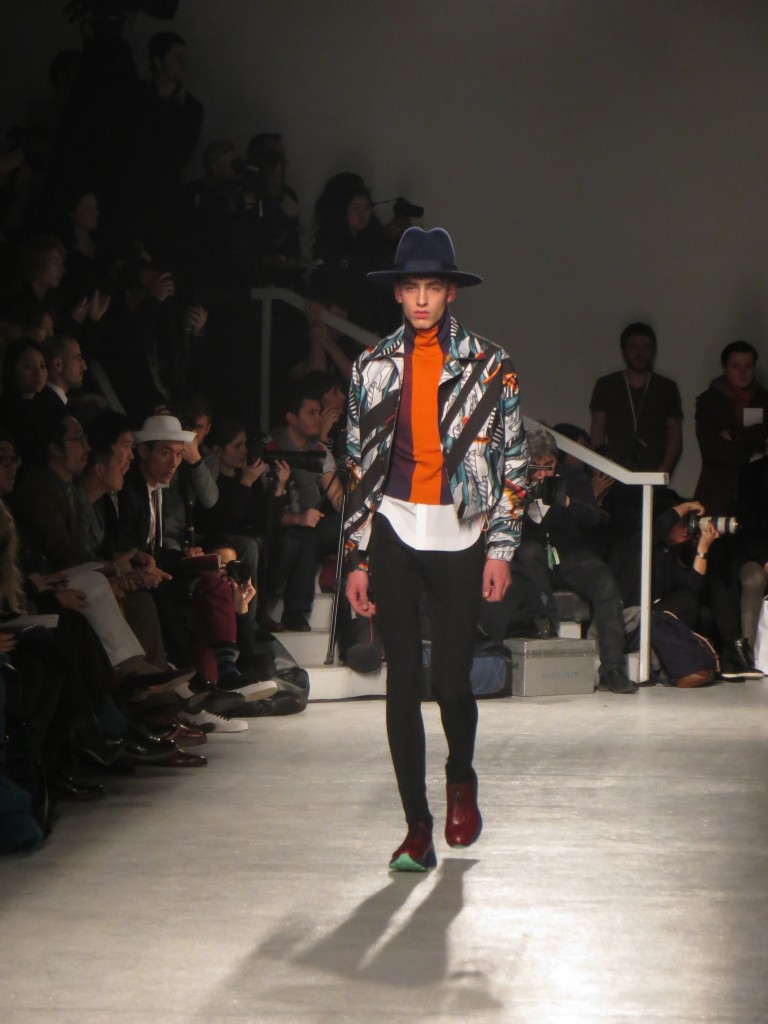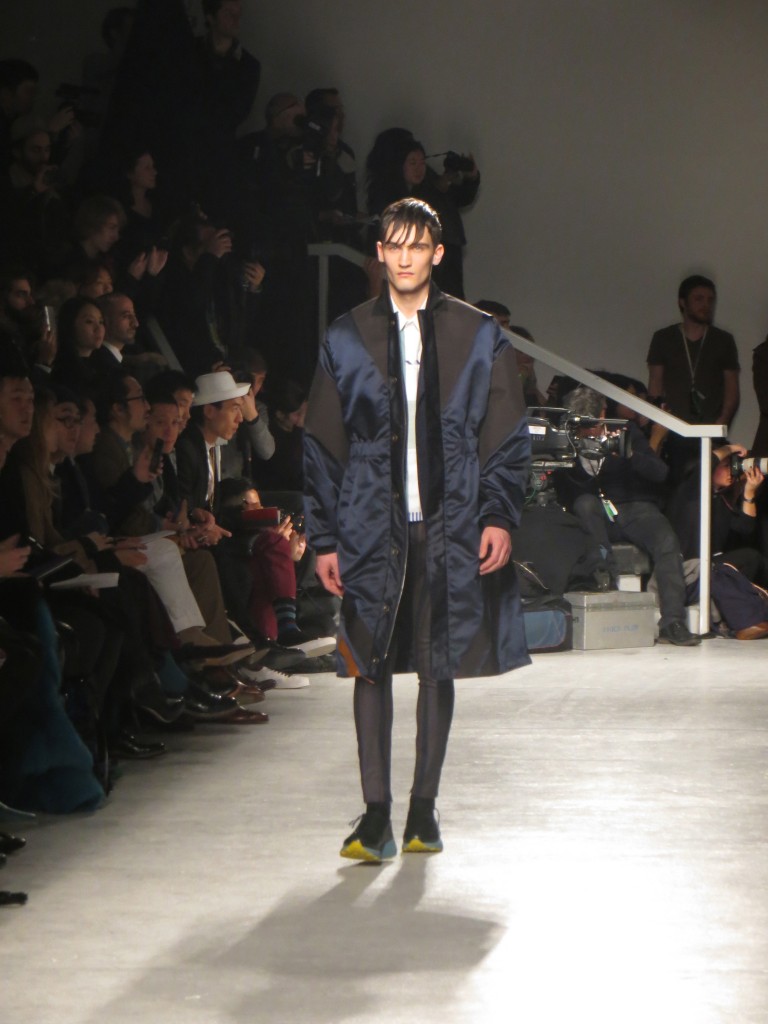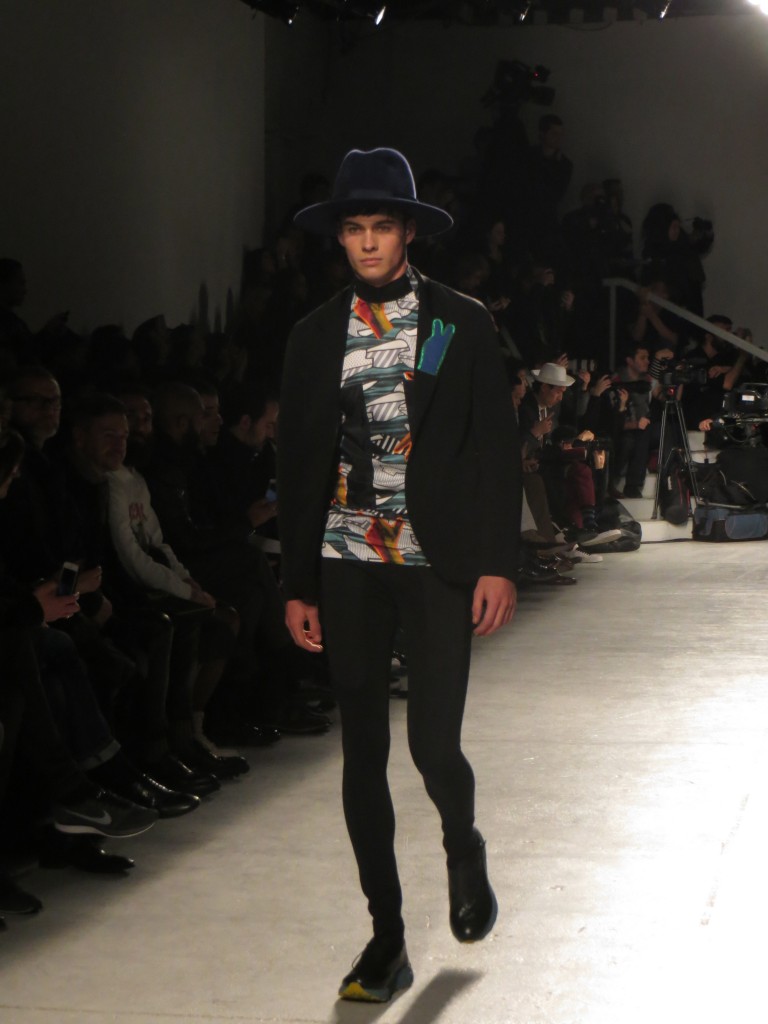 New keyway shirts in paper-light nylons, the elastic evening shirt and neoprenes were worn with biomorphic knit leggings and jersey track pants.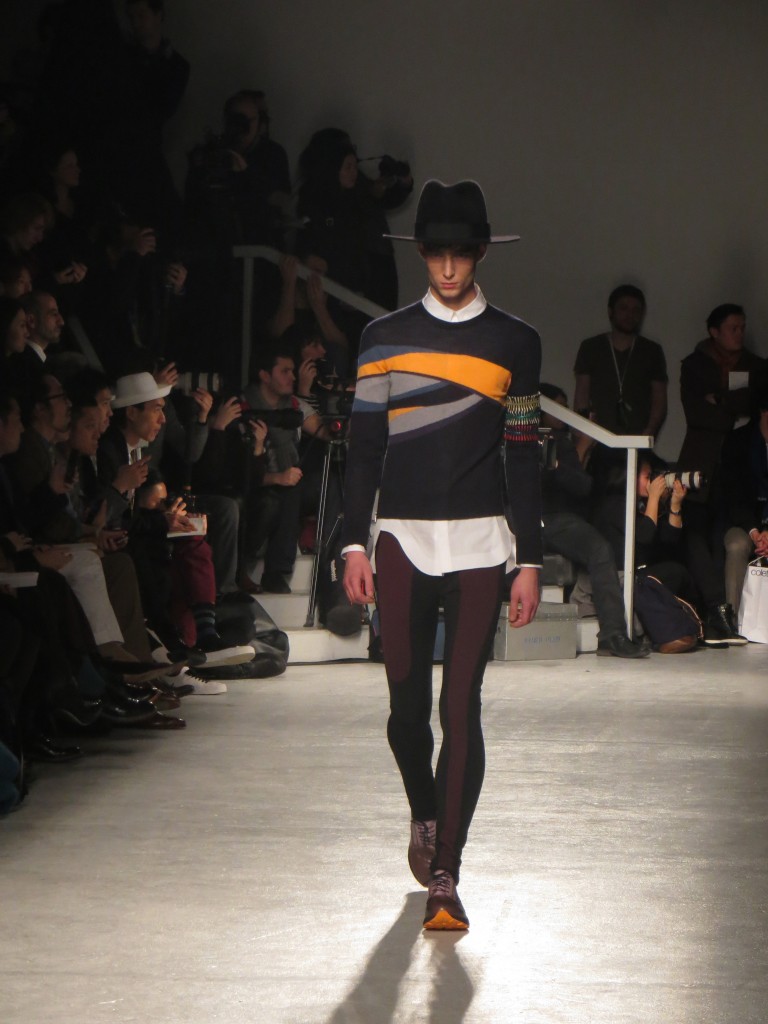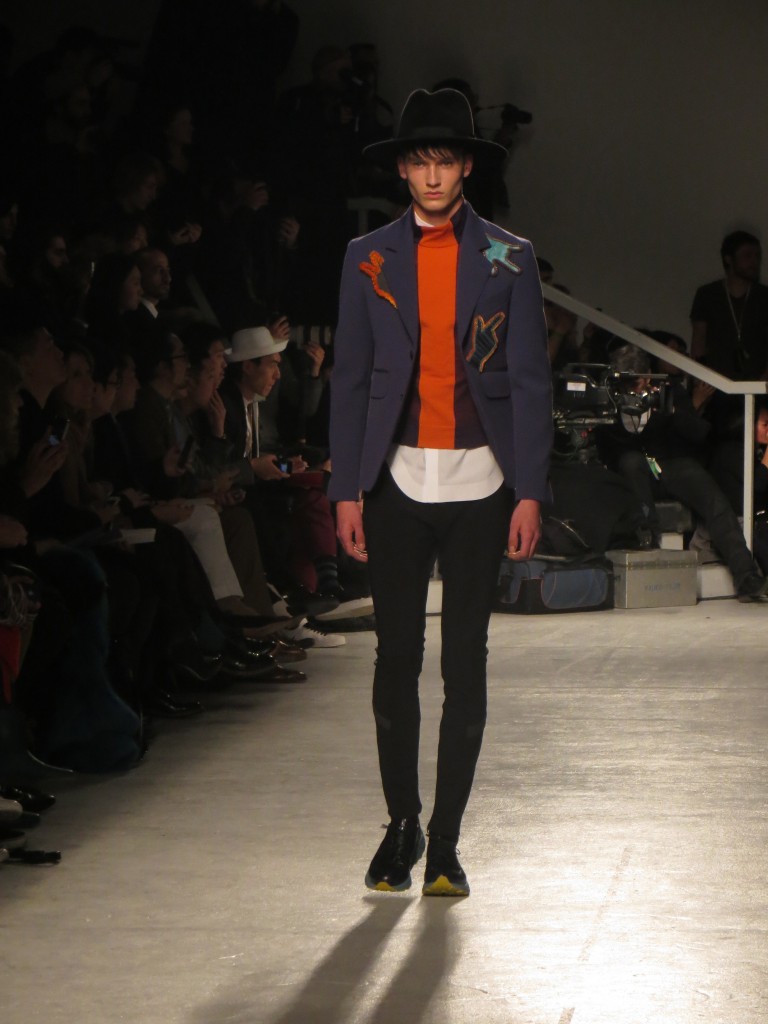 Round collars to bubble v-necks, diamond fur embroidered sleeves to ink blue leather bonded with matt track jersey. Collars, revers, pockets and sleeves were super imposed and technical organza laser cuts pockets and shirt bibs – the unexpected is luxury and luxury is key!!!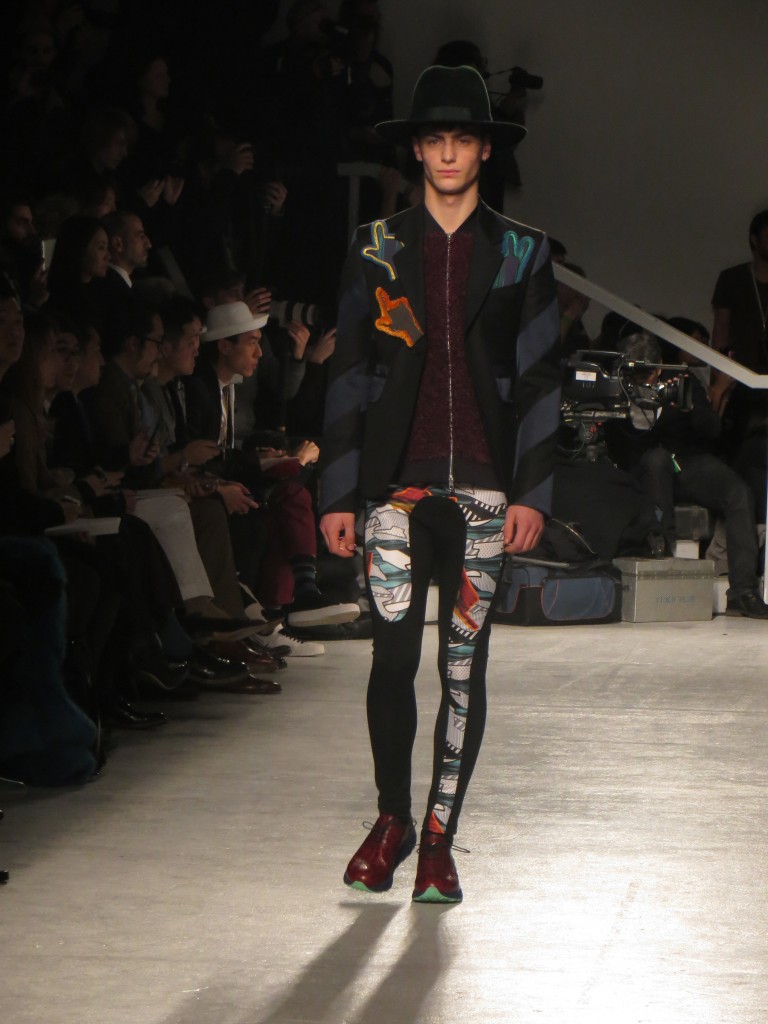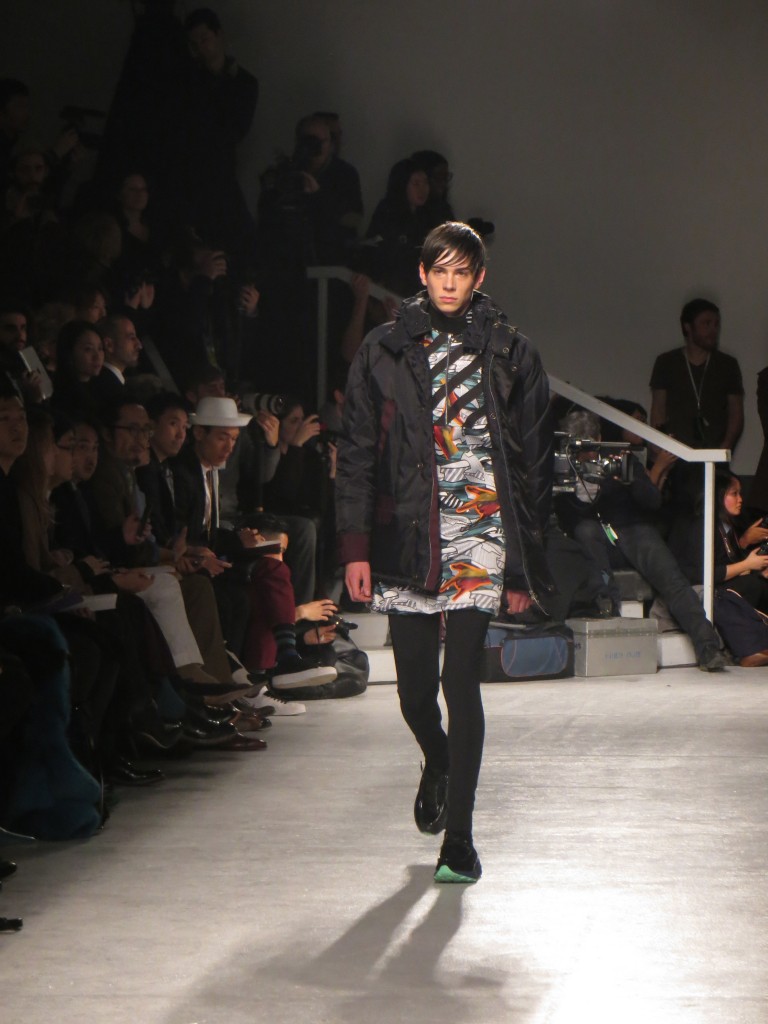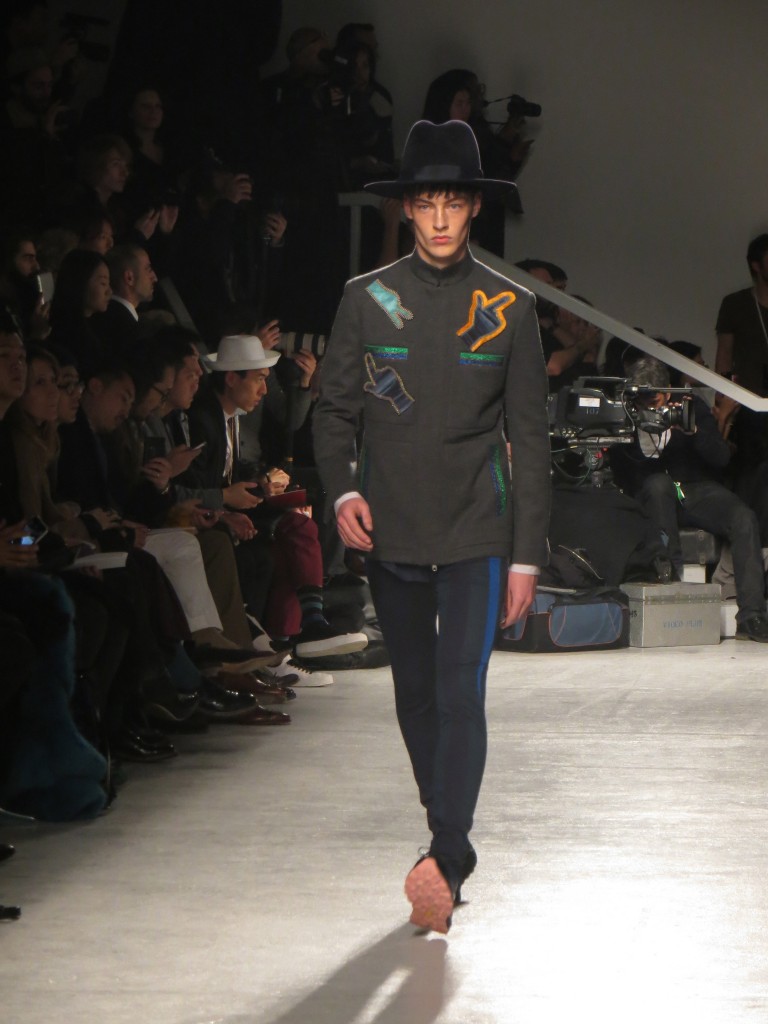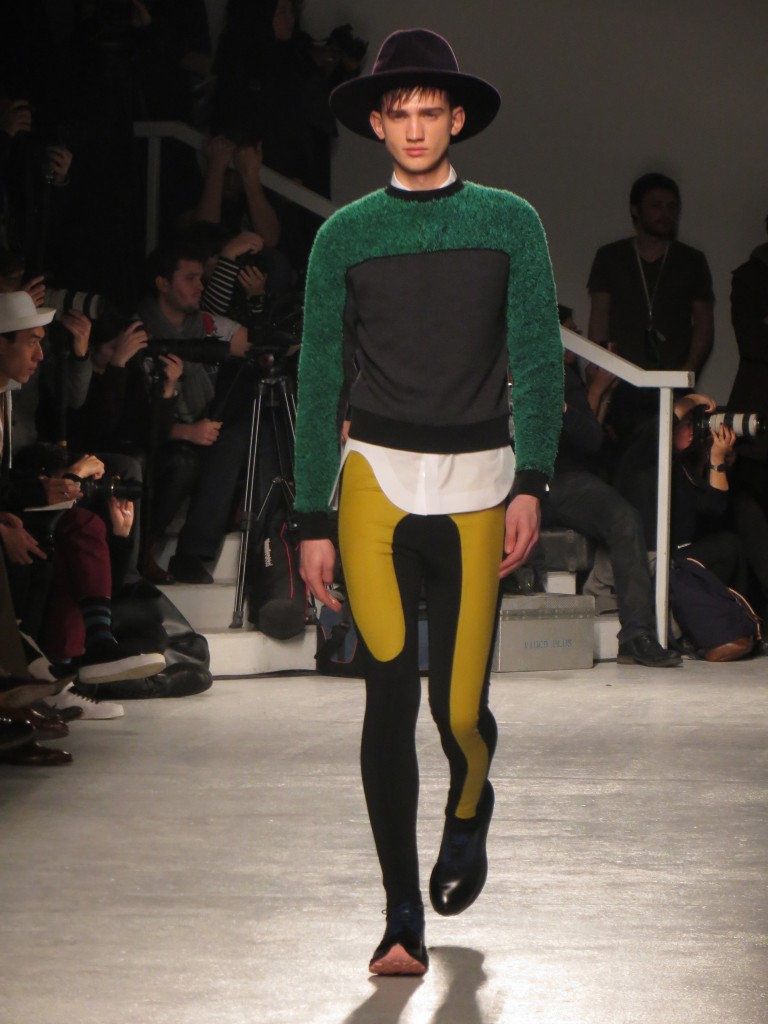 From the soft felt hat, smart, black, navy, burgundy to the bespoke city trainer in acid coloured croc with aerodynamic sole it was a photo finish at Galliano homme in the competitive urban race…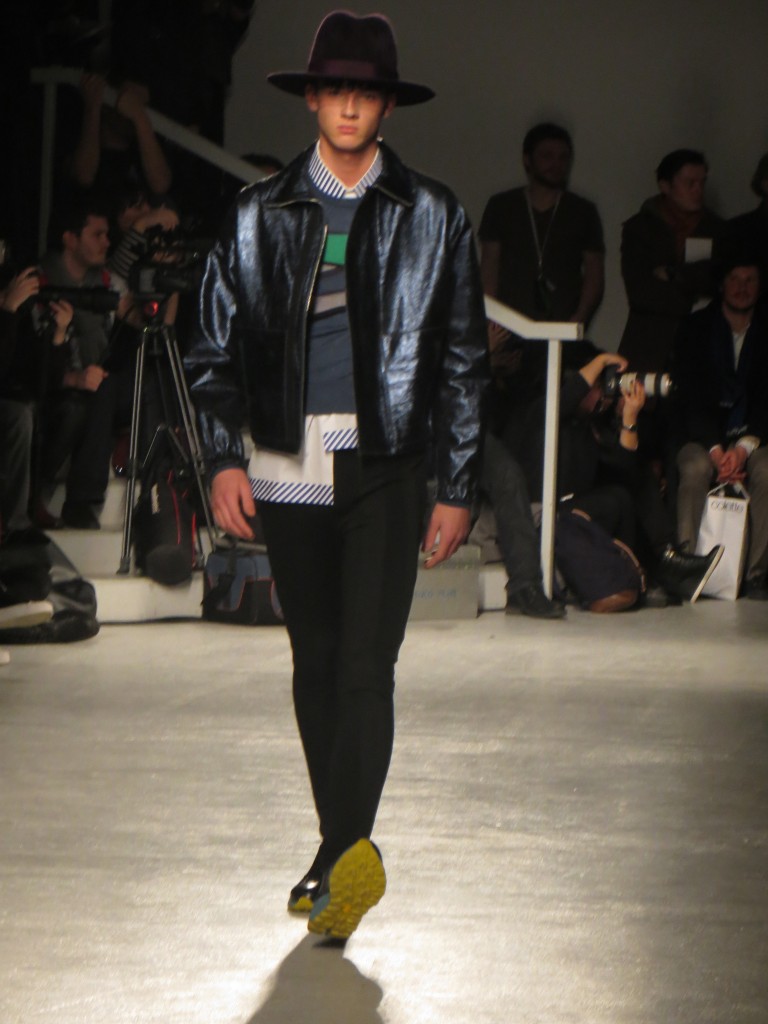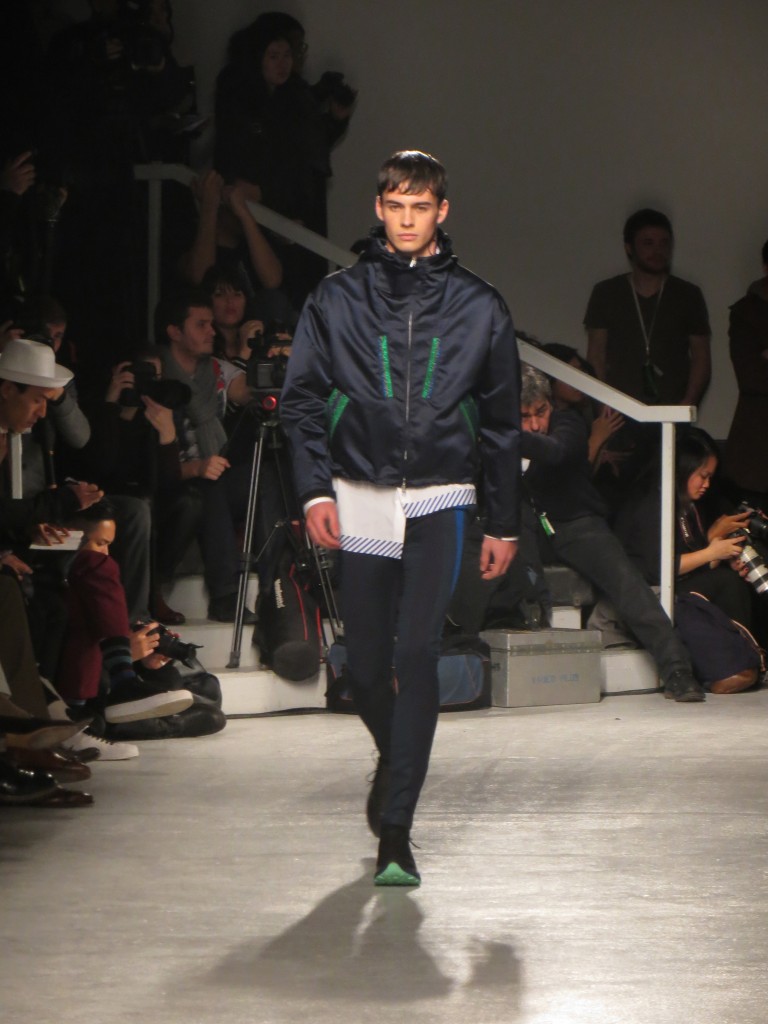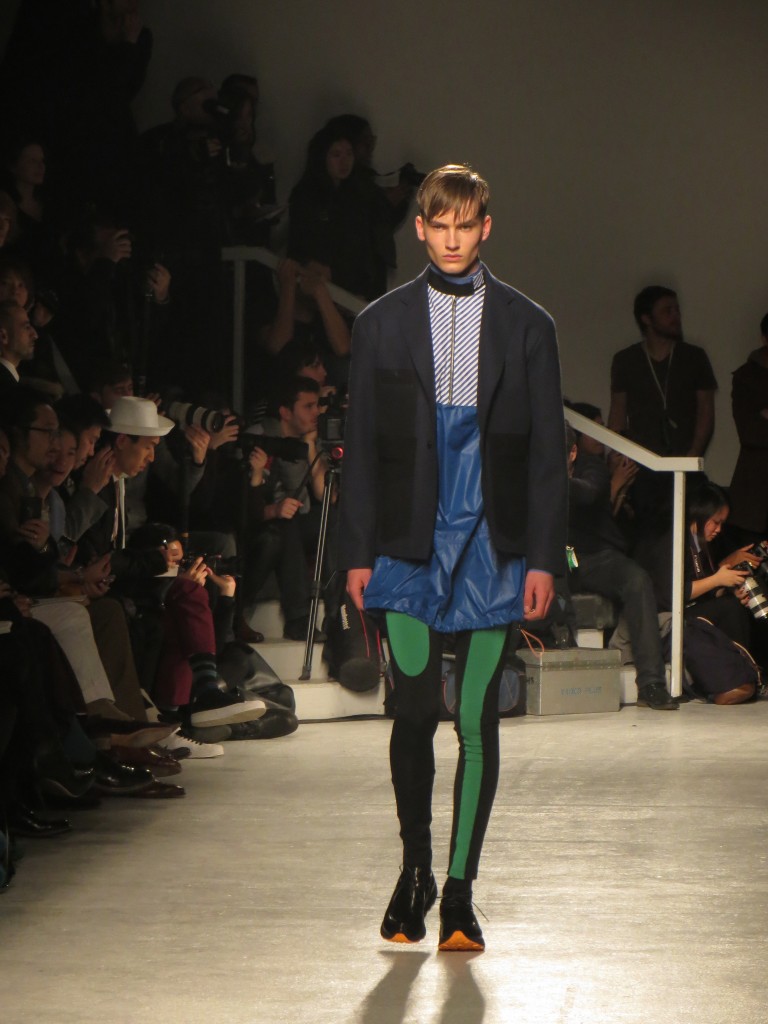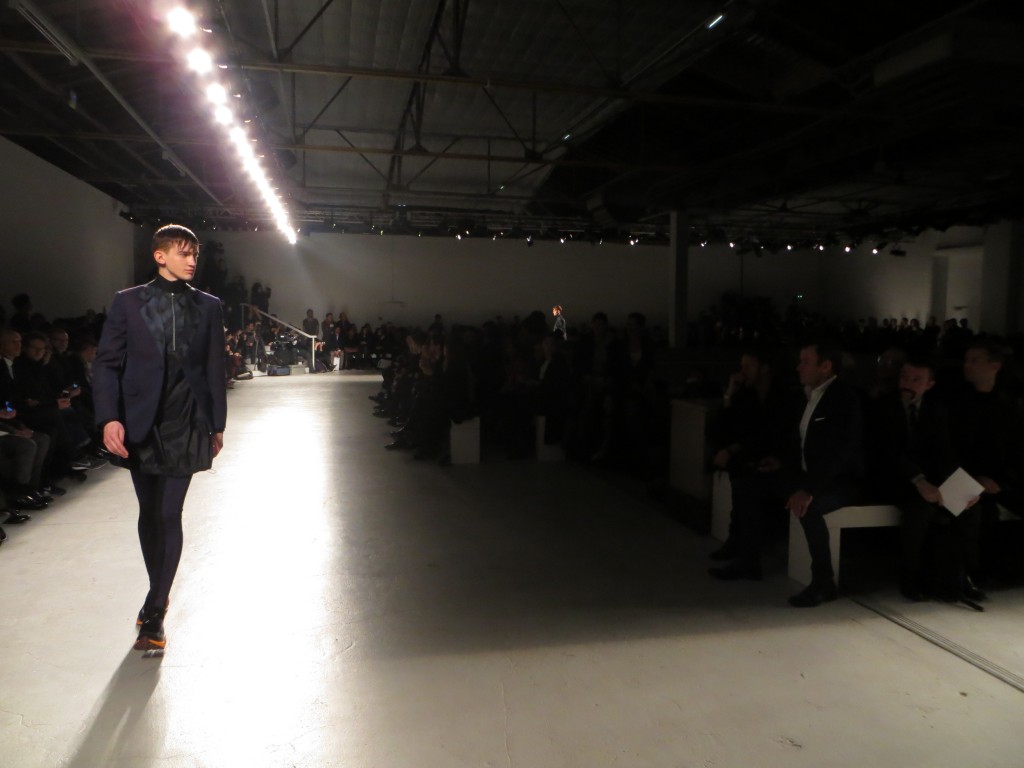 Backstage at John Galliano after the show: