Vionnet, Fall Ready-to-wear collection 2014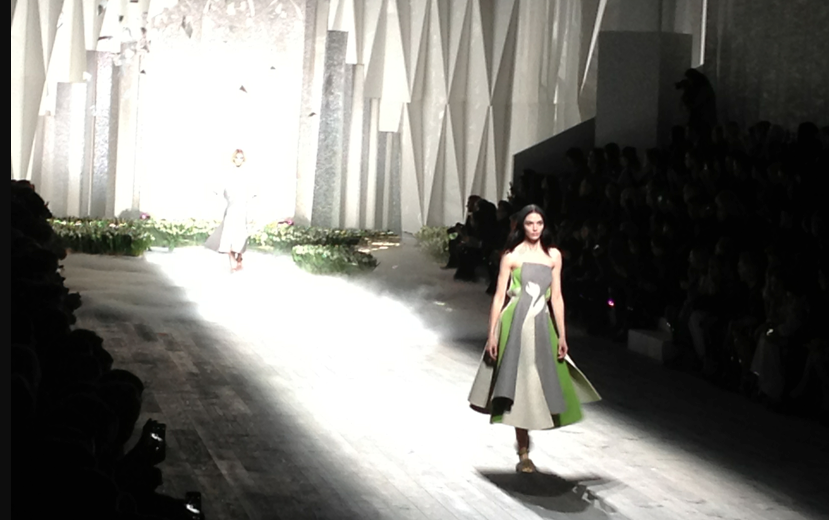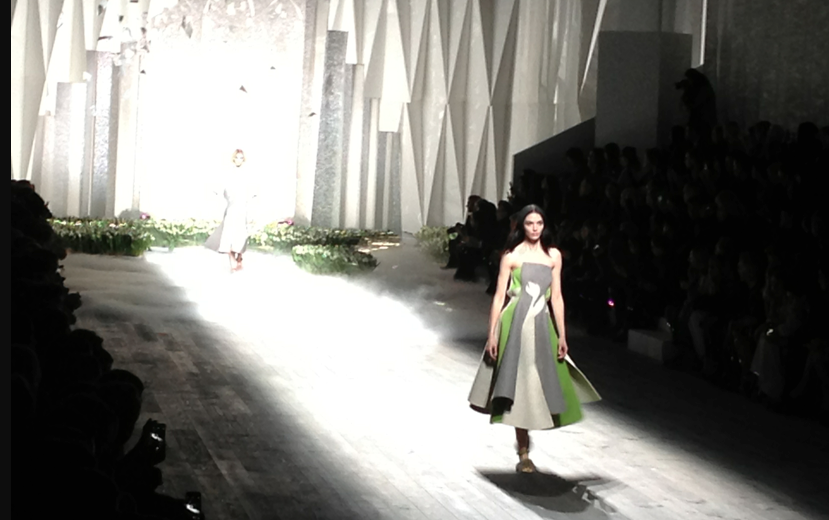 The designer Goga Ashkenazi showed a beautiful fall collection in the Espace Ephémere Tuileries… The theme of the beautiful parisian garden had been taken all the way into the runway where tulips appeared on the dresses. As had the model walked through the garden, dressed herselves in it, and continued directly into the runway. 
Article and Pictures by Julie Johansen
Vionnet is a new brand, but in great progress… and for this season´s Fall collection the designer had used valenki felt for the dresses – a material used for traditional boots in Russia. A very interesting choice of material.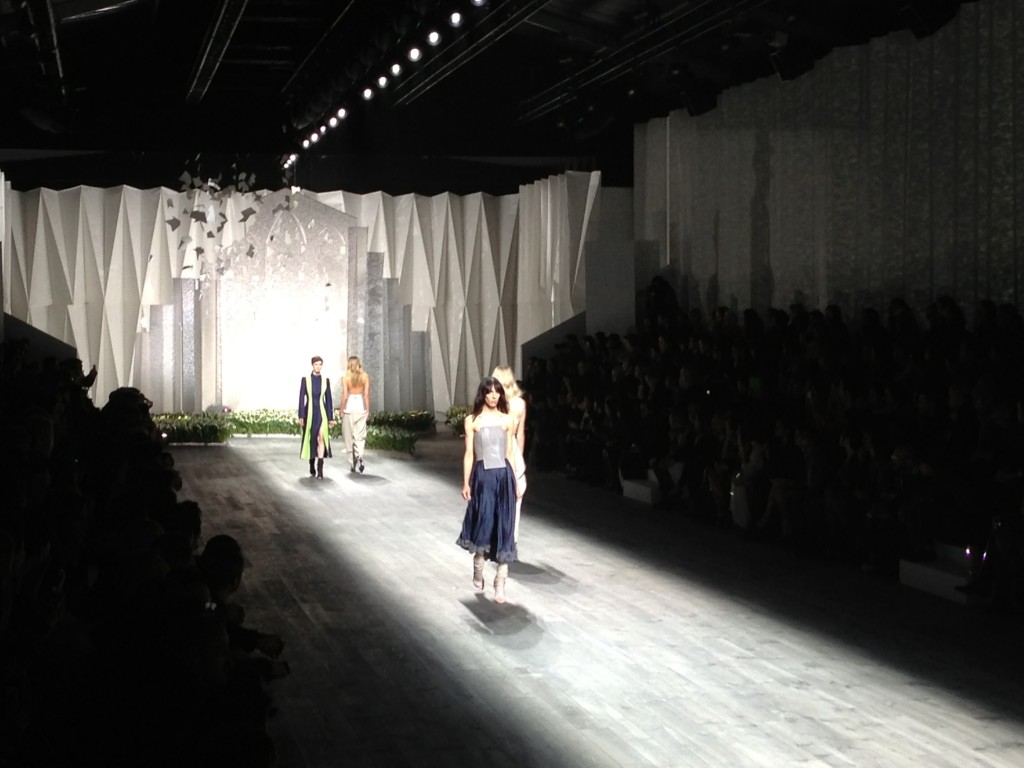 Afterward I went backstage…to see a very happy team celebrating the great success of the show. Often we don´t realize how much time and effort that has gone into a show like this, not only to create the collection, but the whole organization of it: The light, the choice of stage, models and music, the make-up, the practice and all the other things… it´s a big job that takes up to 6 months, and we only get to see 15 minutes of it! So imagine how these 15 minutes have to be absolutely perfect! And they succeeded…