JC de Castelbajac presents, Ready-to-wear Fall collection 2014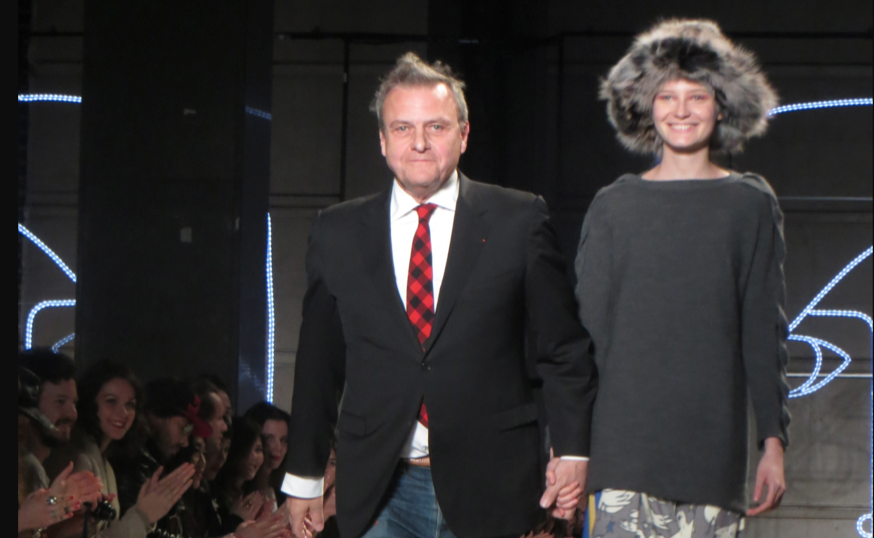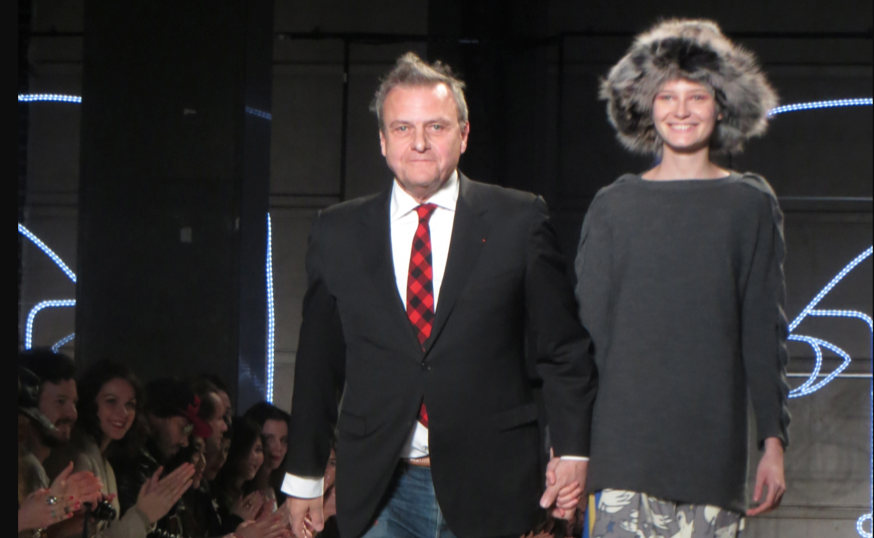 Jean Charles de Castelbajac is one of my favorite designers! I LOVE his imagination and creativity. His ability to put together a strong theme…and carry it out on a collection. It´s like he has his own world, a fairytale… a unique signature that makes him different from everyone else. He follows his own path, which takes courage…see his collection here.
Article and Pictures by Julie Johansen
This collection, "sportsoir", showcased the idea of a woman who spends the day running and lets the electricity of the city punctuate her footsteps at night.  The colours on the fur scarf created a dynamism…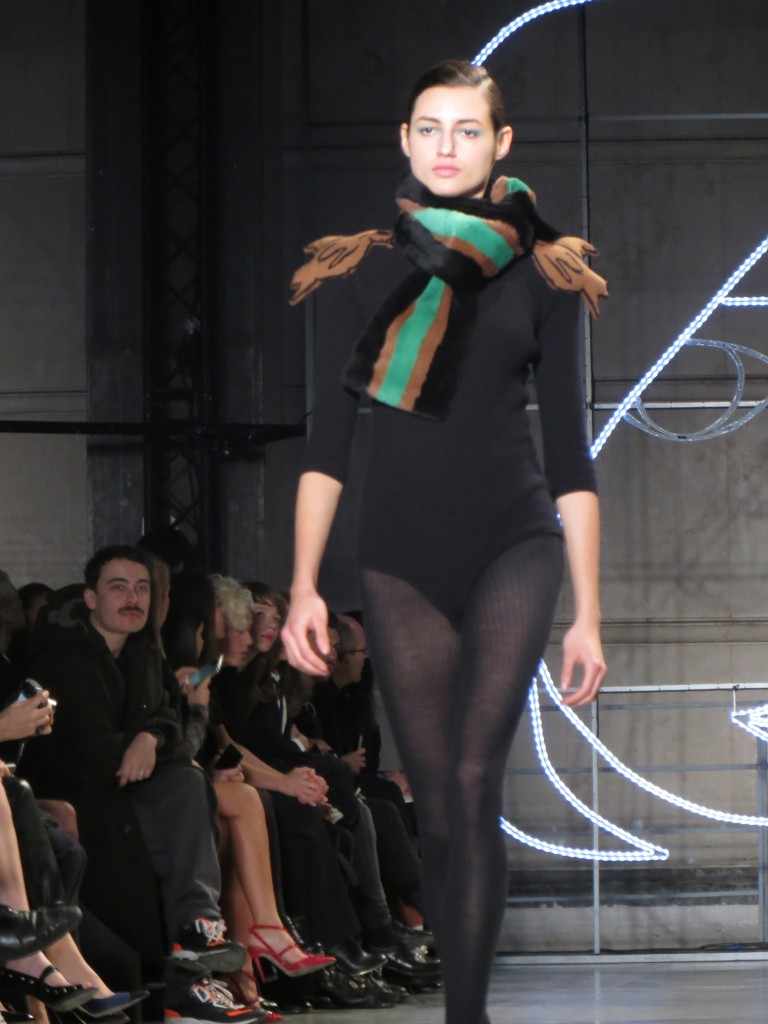 It was a tribute to the feminine surrealism of Meret Oppenheim.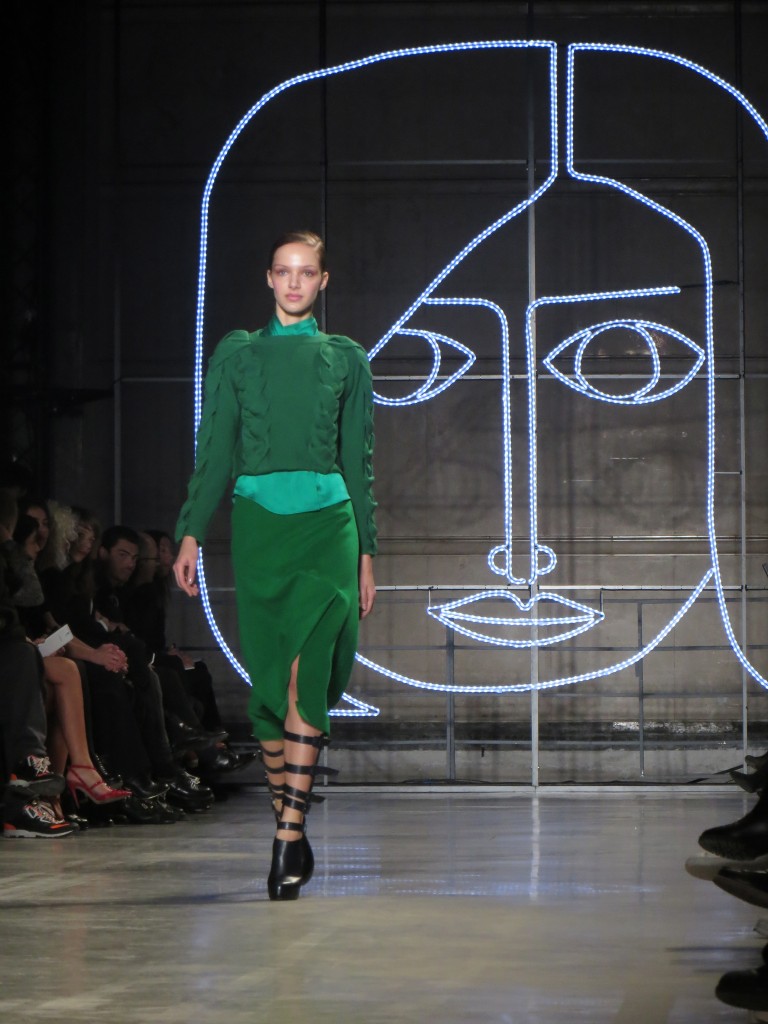 An elegant and modern sportswear collection. The cold hands are being kept warm by a muffler covered with mohair stars…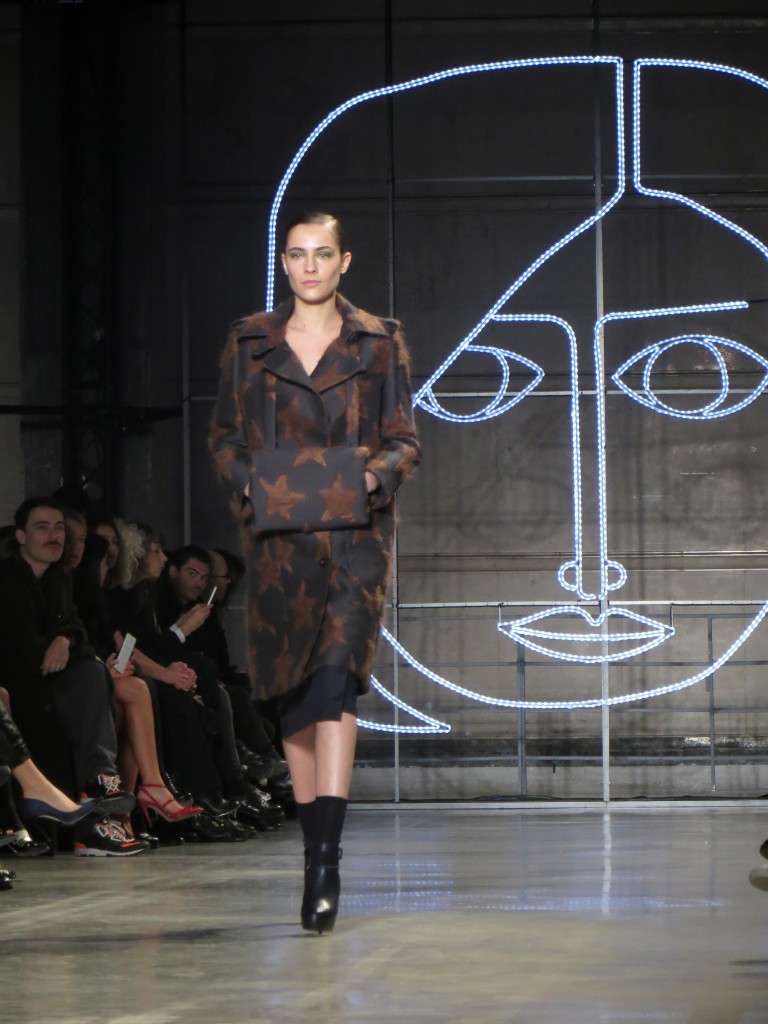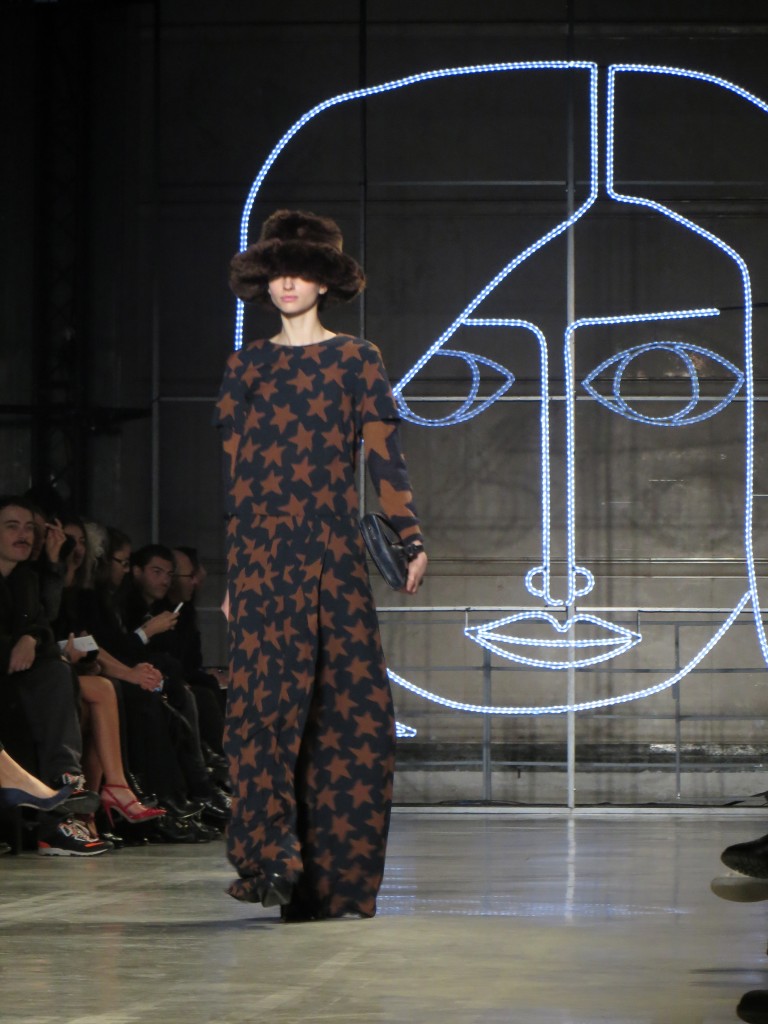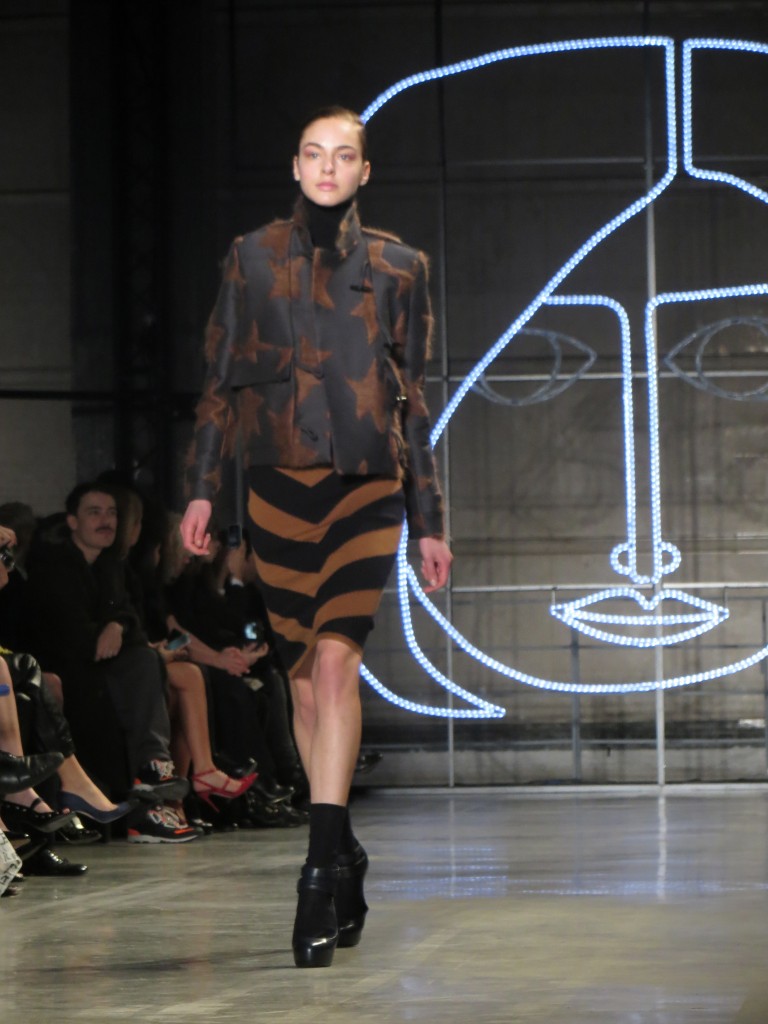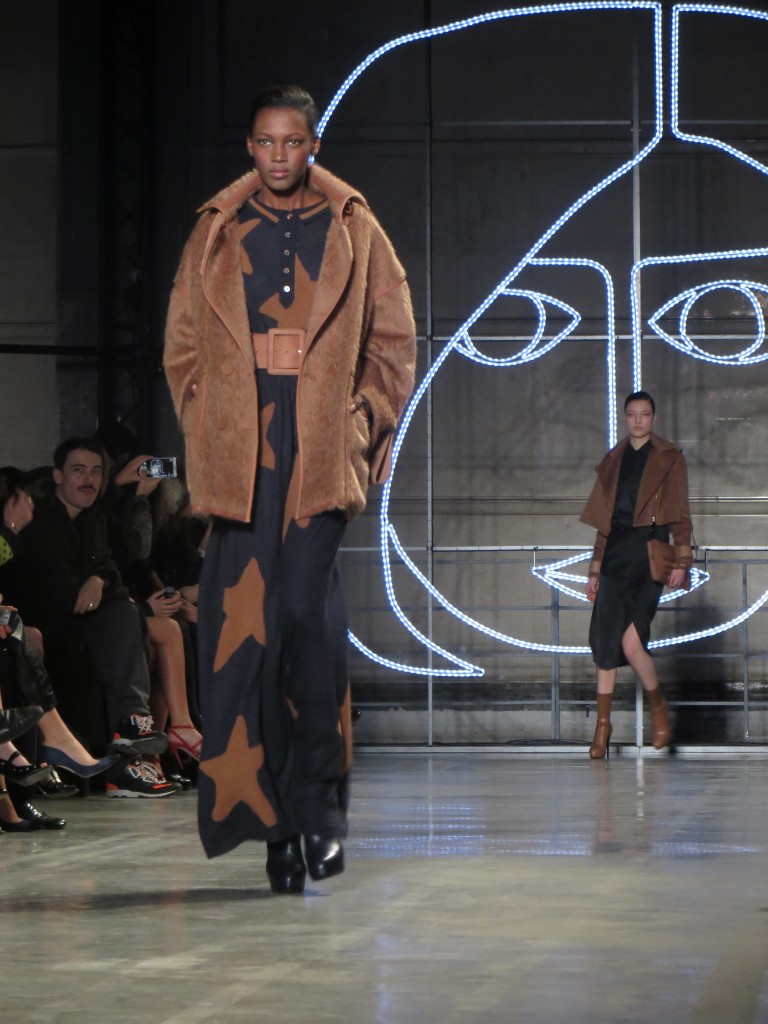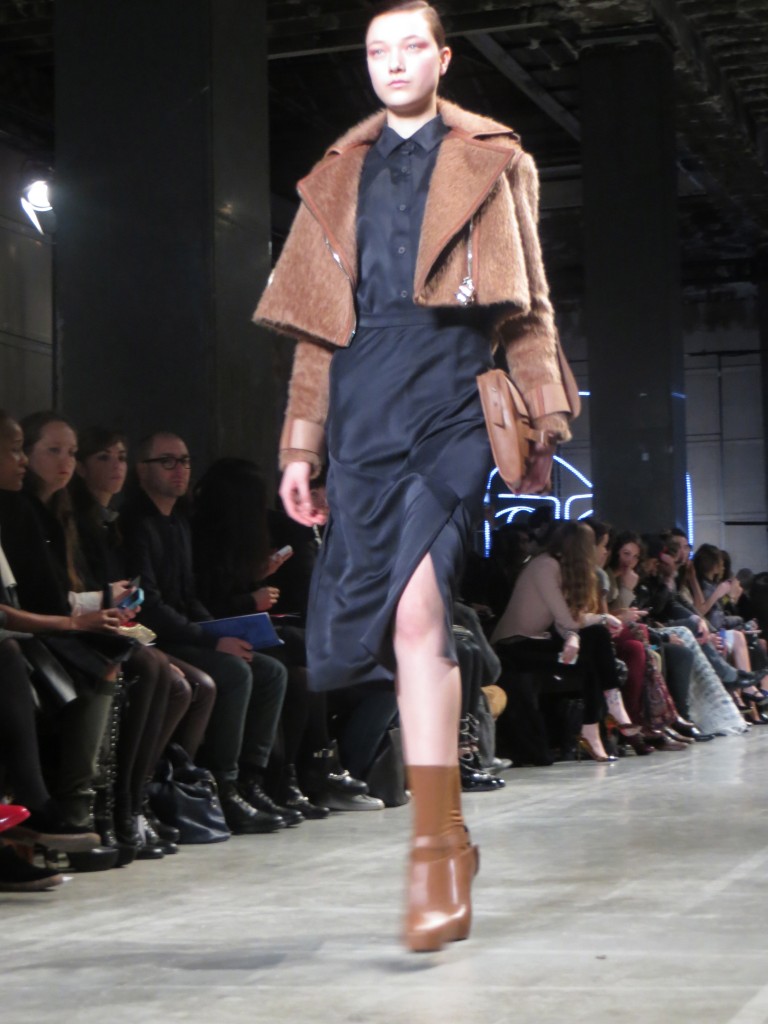 The new colors are intense primary colours such as: Greens, blues, yellows…joined by vicuna, ecru and navy…and a rainbow brought down to earth, full of surprising tonalities like purple and pink.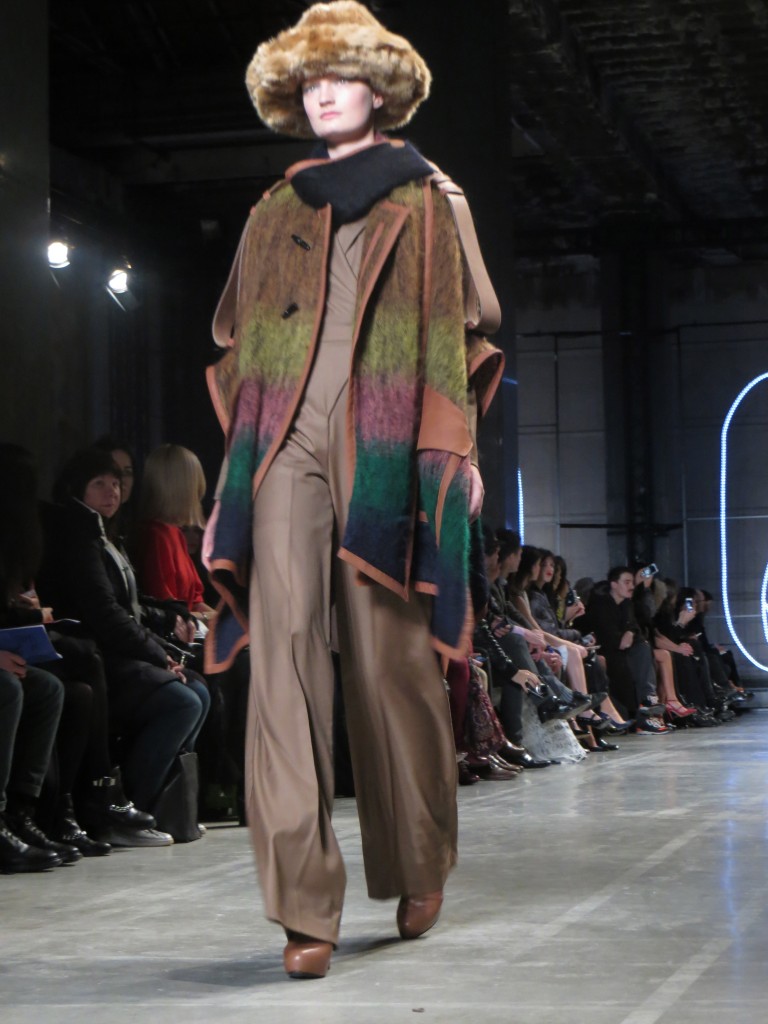 The mohair degradé brings new textures to majestic coats and trench-cape hybrids.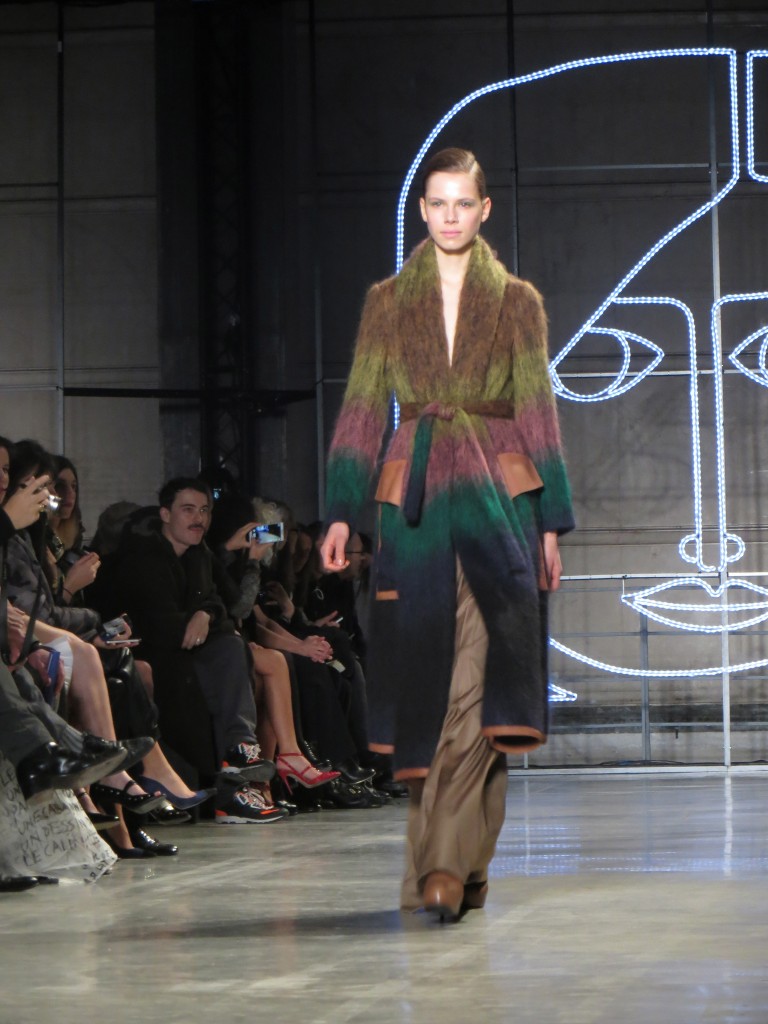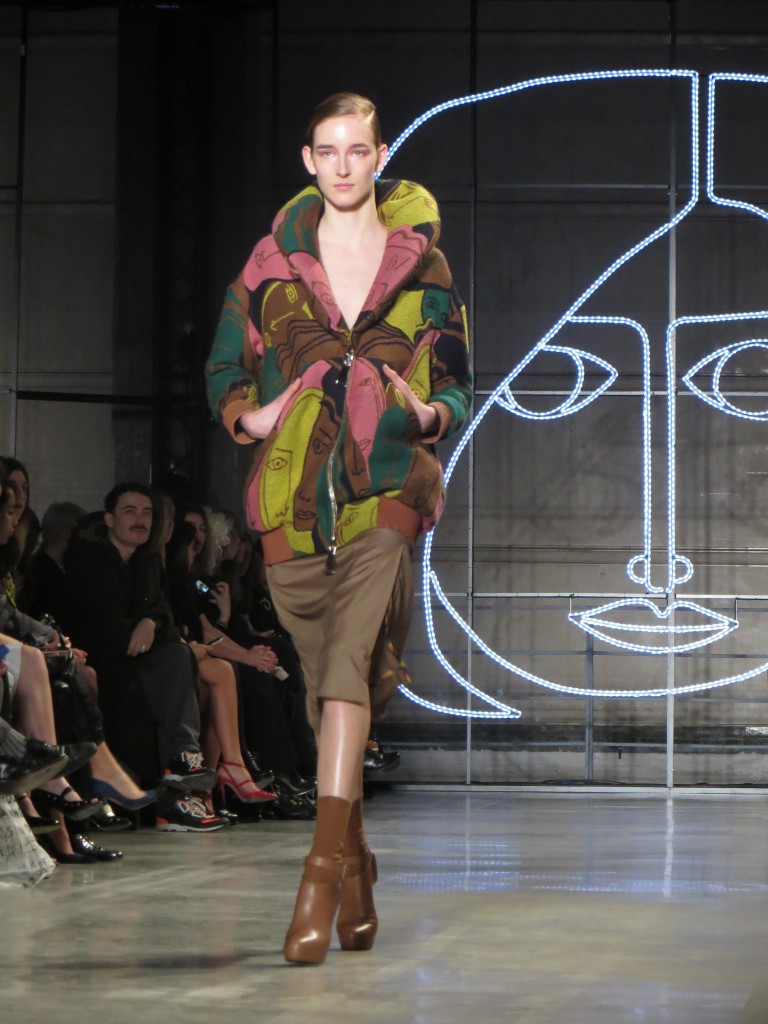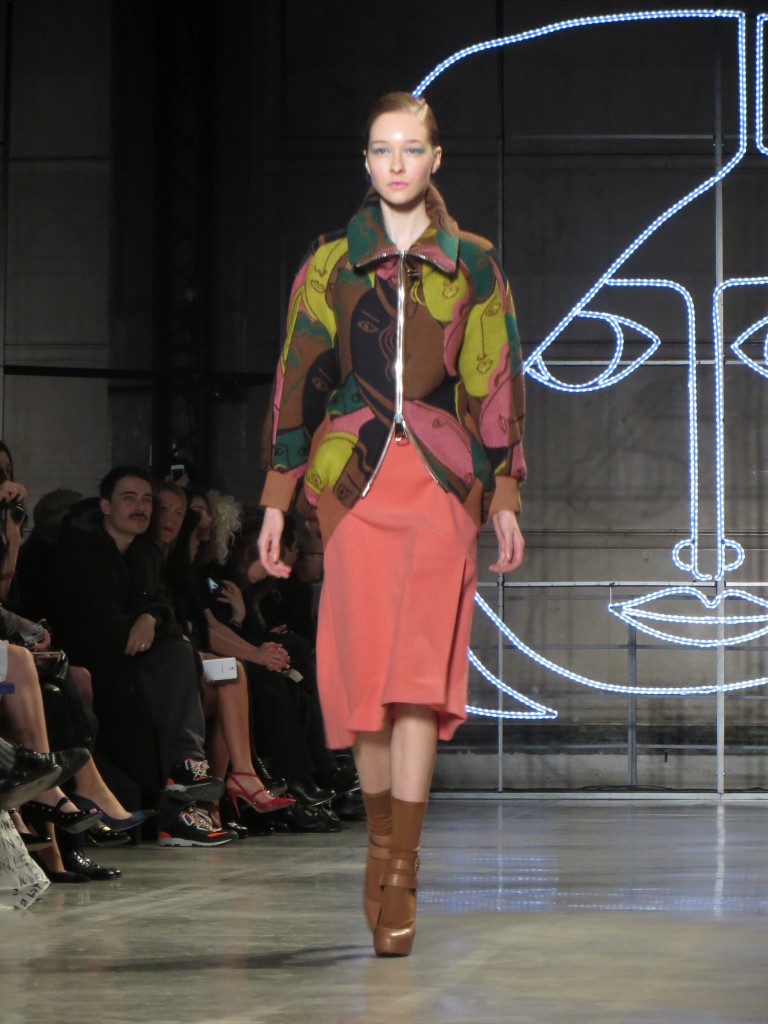 The "Sportsoir" collection was a crystalisation of the Castelbajac style and the transformation of his chic, spirited and all-conquering woman! I loved it!