Rihanna & Lanvin Womanswear FW 2014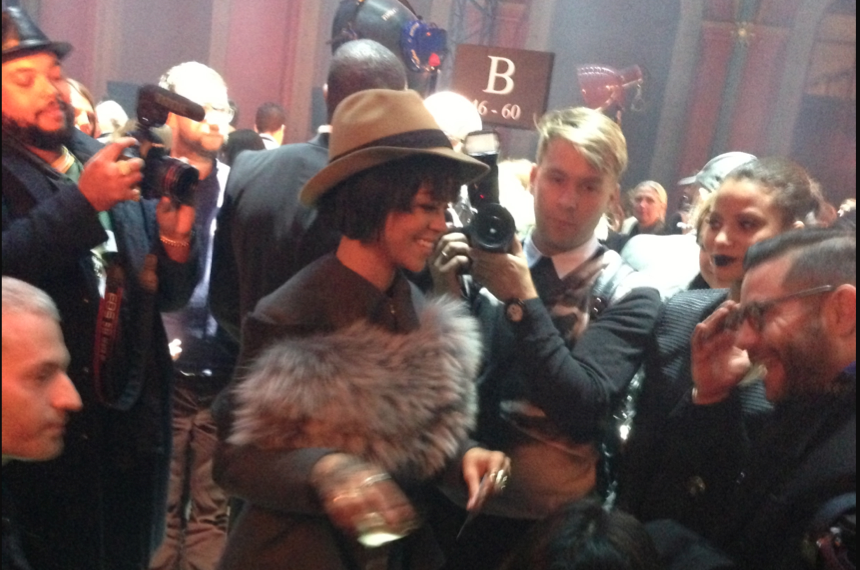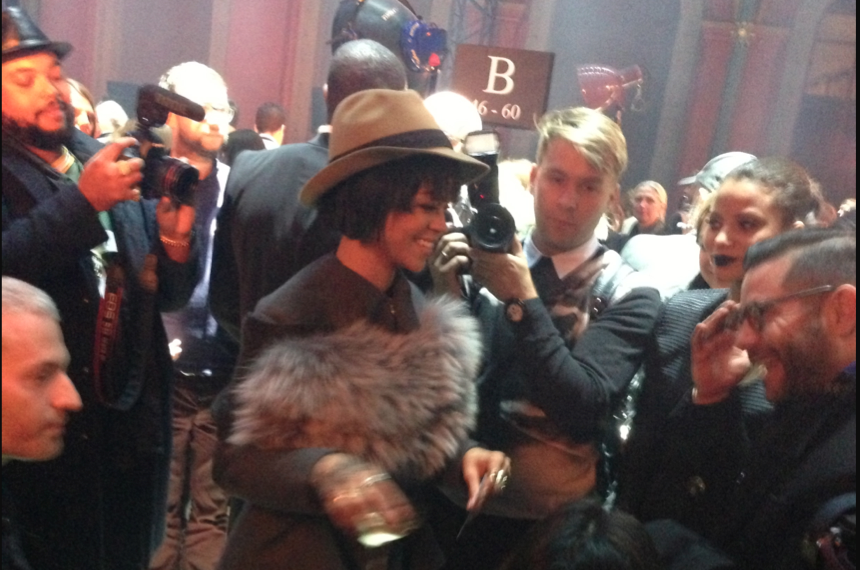 Lanvin´s Womanswear FW 2014 presentation took place at Ecole des beaux art in Paris, in an exceptional setting and light! And with Rihanna sitting at the front row, there was not a quiet moment for the photographers. Take a look.
Article and Pictures by Julie Johansen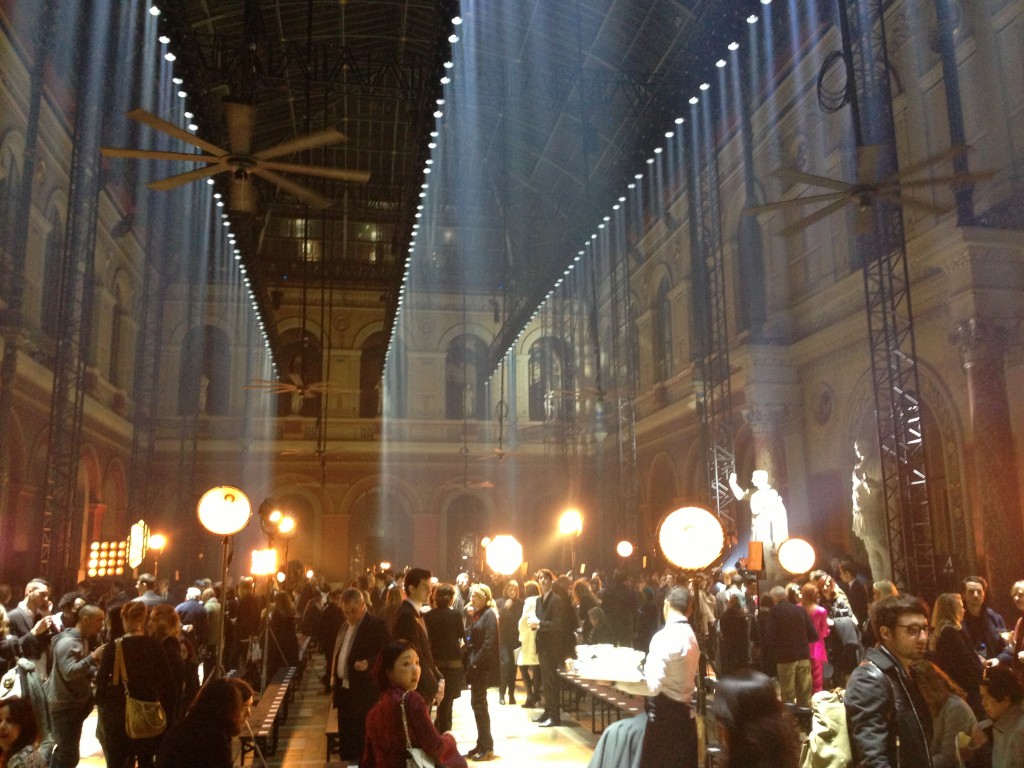 While the last guests arrived, waiters were serving champagne for everyone…Including Rihanna who was sitting at first row…surrounded by bodyguards. No-one was allowed to take pictures…but of cause they did anyway…it´s their job!
Anna Dello Russo, Editor-at-large and creative consultant for Vogue Japan, was there as well, discussing fur and fashion…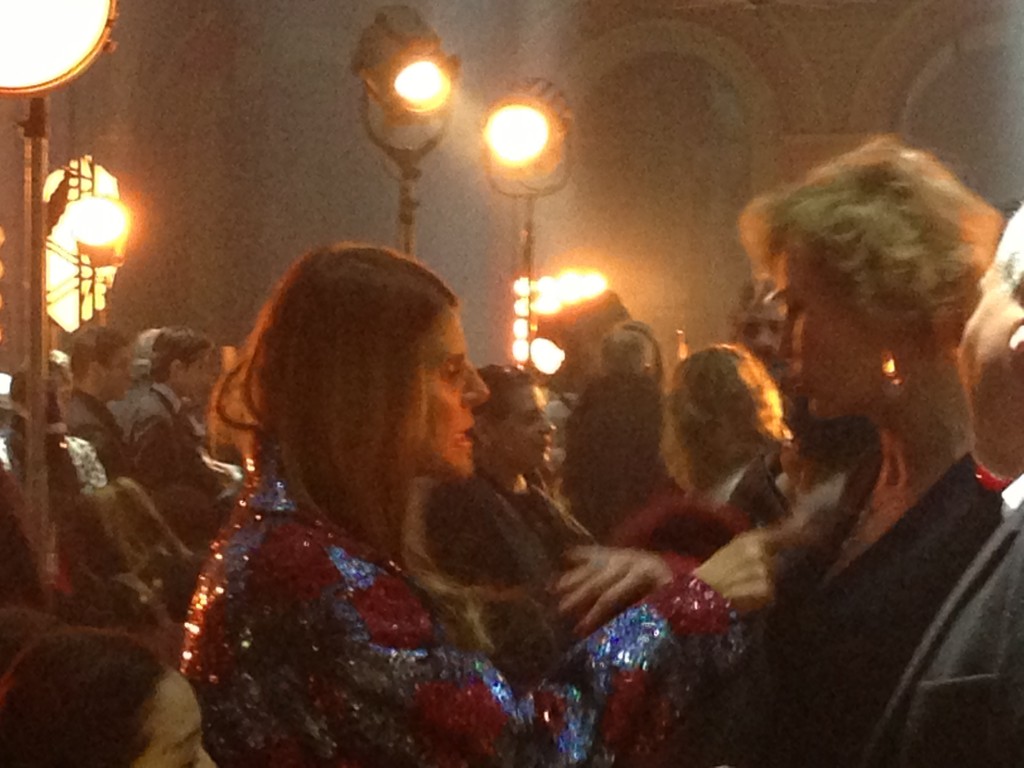 Tim Blanks (Editor-at-Large, Style.com) was interviewing Godfrey Deeney (Le Figaro's editor-at-large)…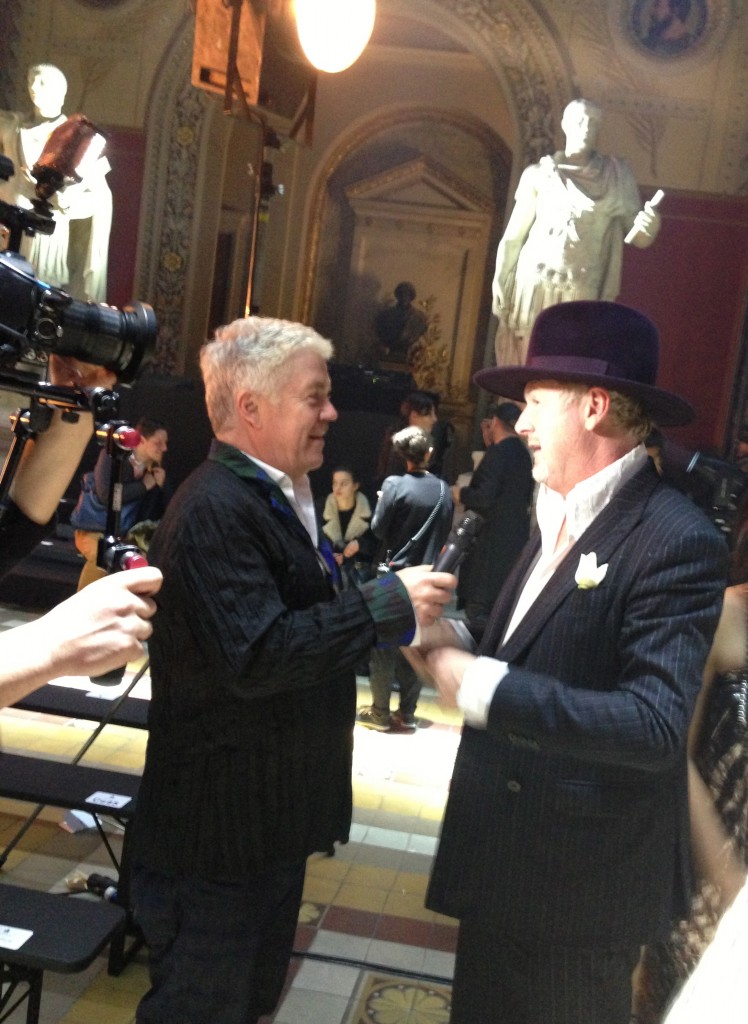 France24´s fashion Editor-in-chef: Pascal Mourier was preparing the last details before the show was about to start…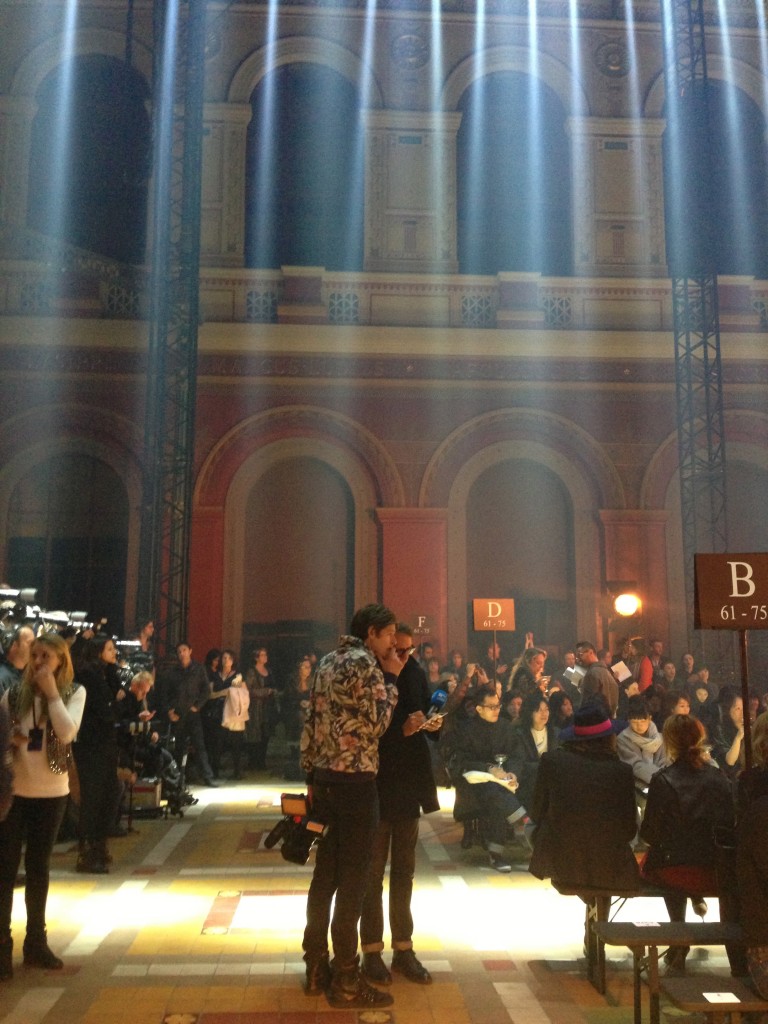 And I was enjoying a glass of great champagne…ready for the show to start – to give you an insight in the new tendencies according to Alber Elbaz, designer for Lanvin.
Just before the show started they descended the light…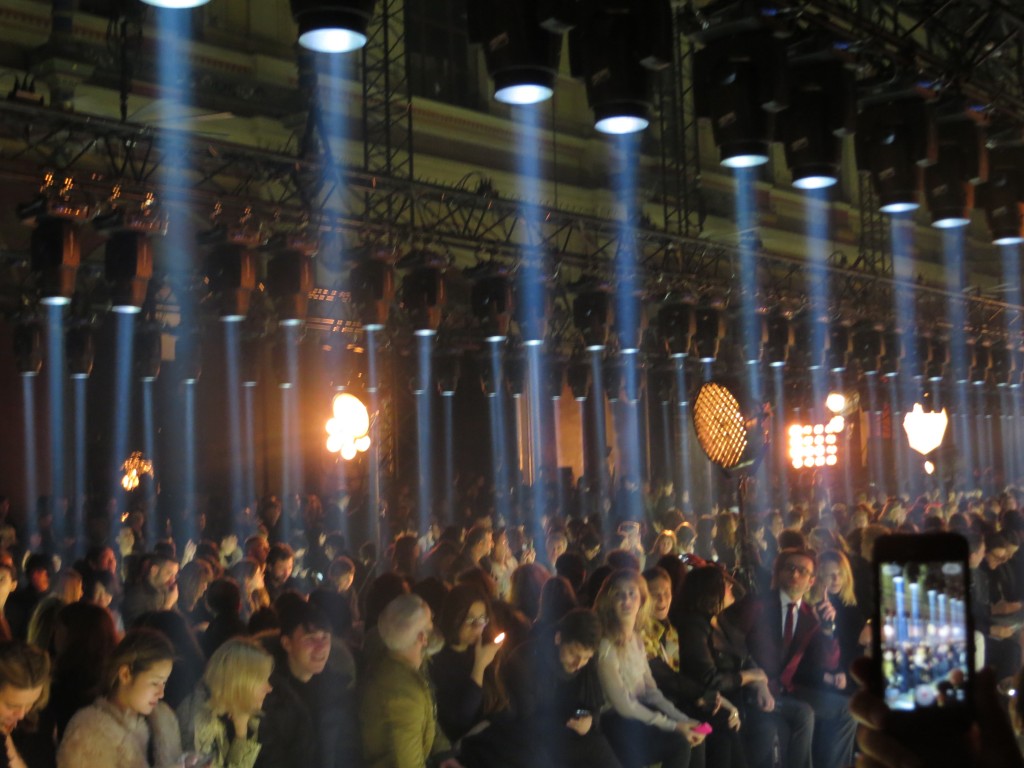 The models appeared on the catwalk…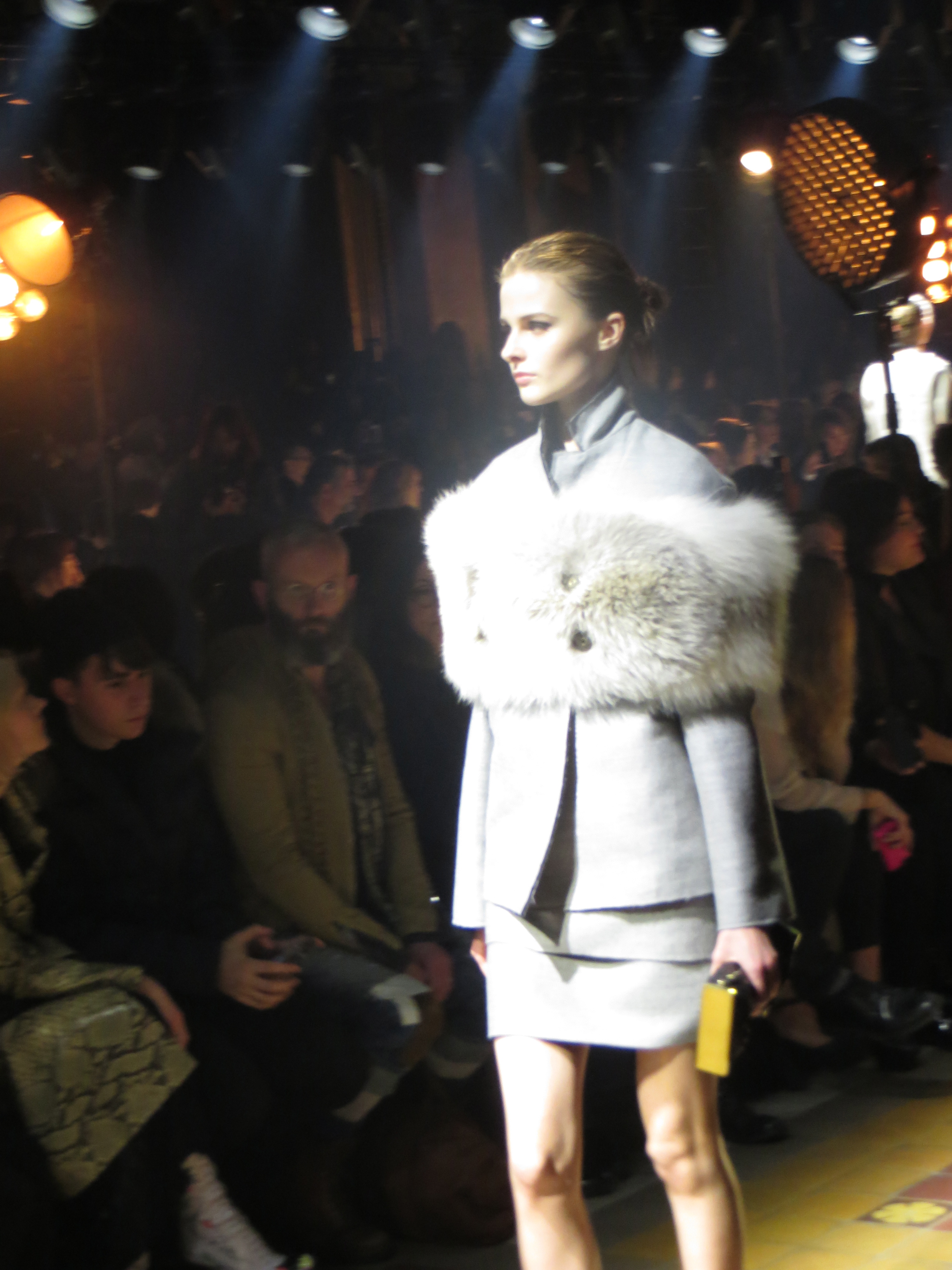 AMAZING collection – Especially the long feminine feathers hats… Dramatic, theatrical and feminine…
)