Fashion week in Paris: John Galliano show SS13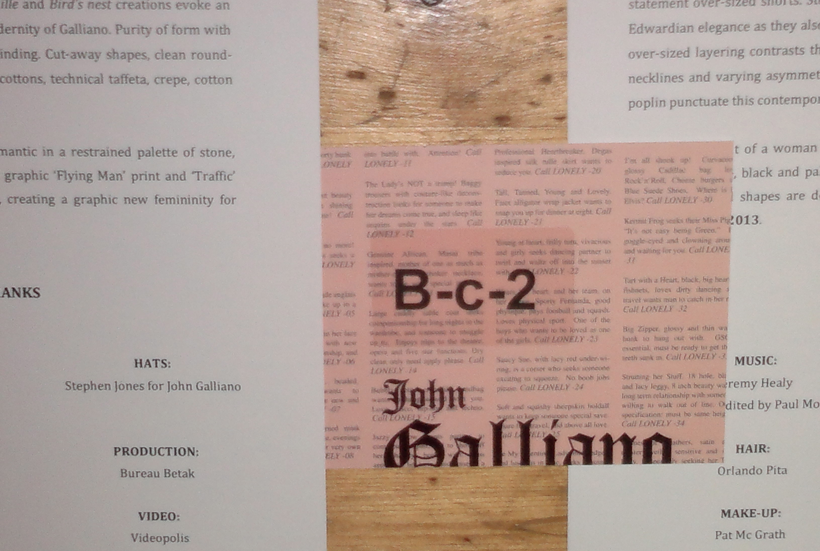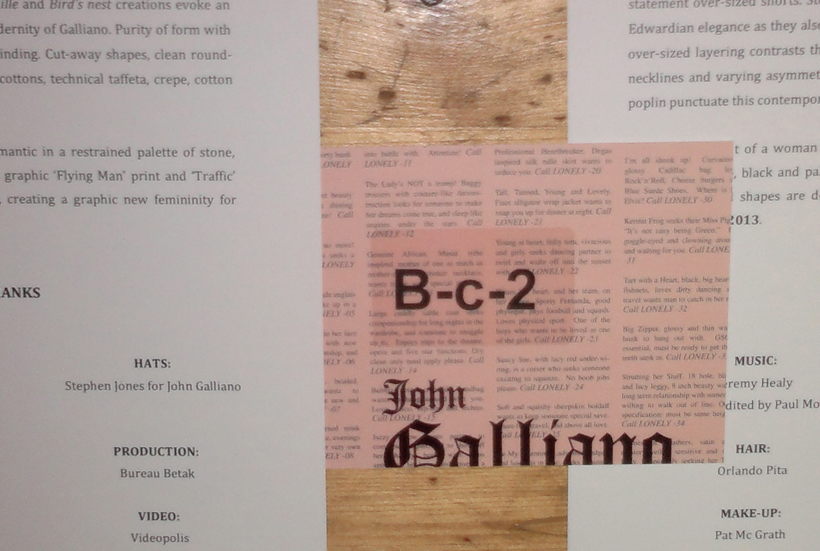 After having visited the "Capsule trade show", I went downstairs to attend John Galliano´s show that took place at the quay of Seine, 34 quai d'Austerlitz, Paris 13arr. Here is what the new SS13 collection look like.
There were a lot of people attending the Galliano show – amongst them; James Goldstein.
While the show took place sunbeams were reflected in the Seine just behind.
Even though it´s no longer John Galliano designing for the John Galliano brand the collection was still very beautiful – particularly the hats: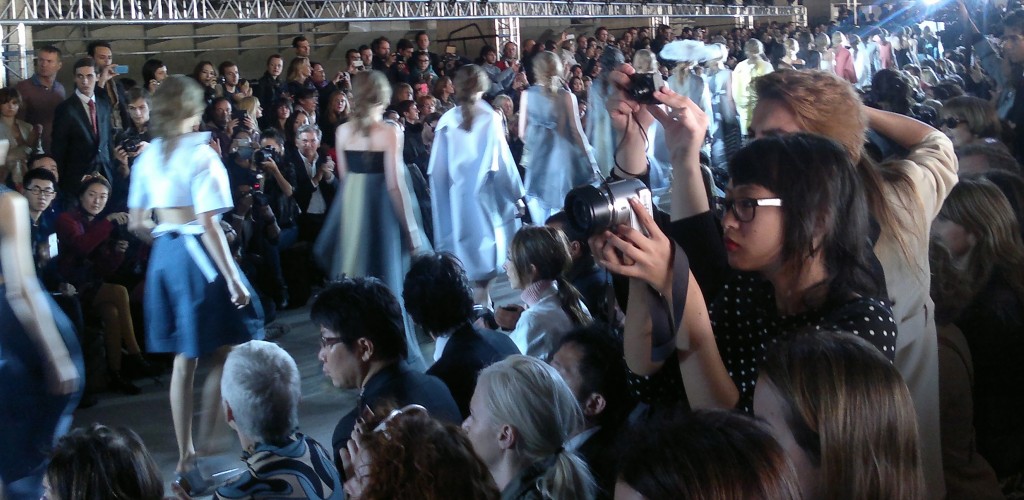 There was an amazing atmosphere during the show – a bit like the one you experience at  a concert with a lot of people that are gathered.


The collection: The sculpted volumes, graphic print and pure color explored the modernity of dressing. It was the combination of drape, fold and architectural lines that was seen in this collection. It was draped and fitted jackets worn with voluminous trousers and over-sized shorts: A new modernity of Galliano.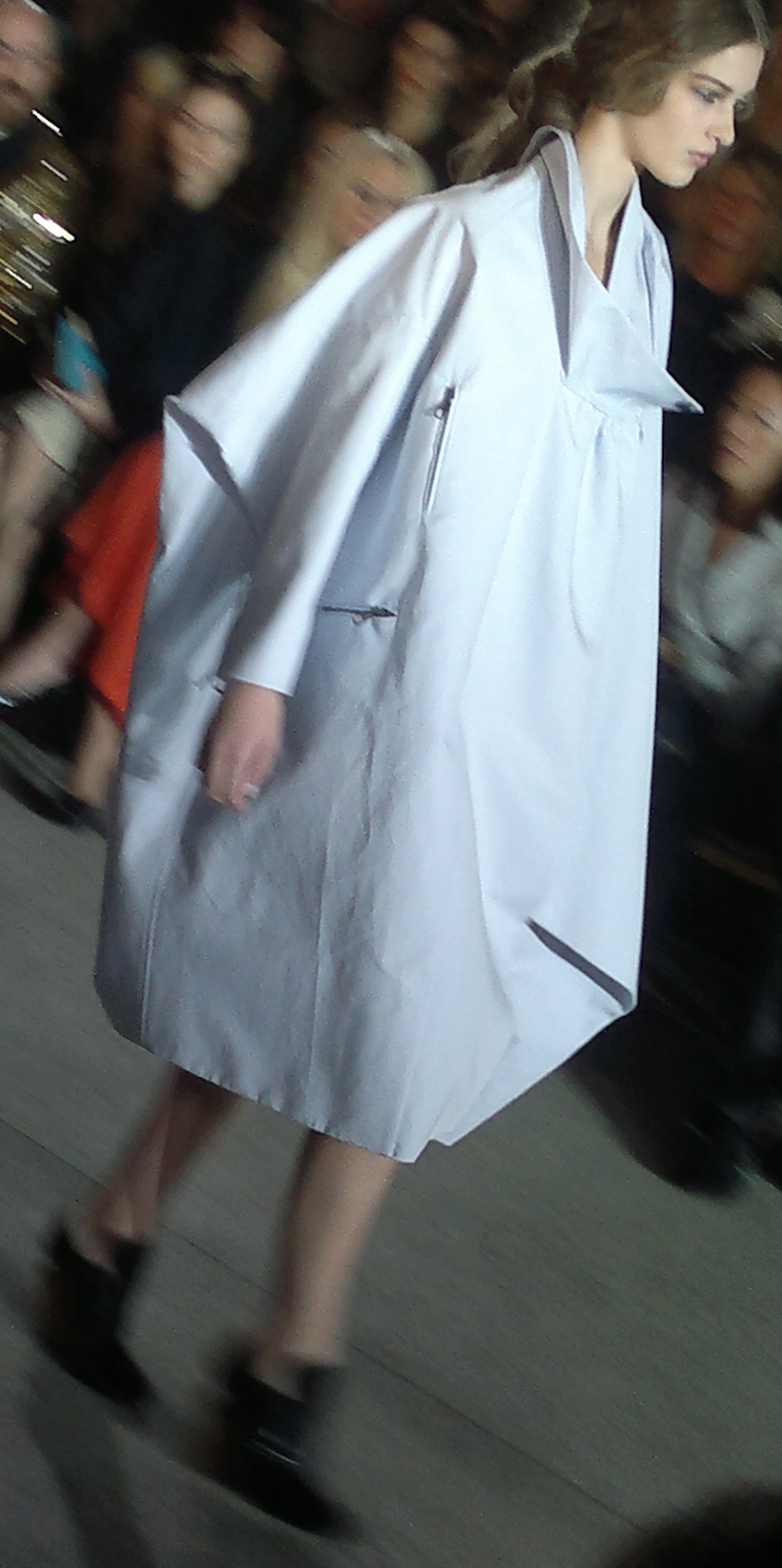 According to the house of Galliano, the modern spirit of a woman is refined and romantic – it´s expressed through coral, navy, white, black and pale pink.
On my way out from the show I saw one of the models, and a girl wearing a beautiful dress: