John Galliano Mens Wear SS14, Fantastic!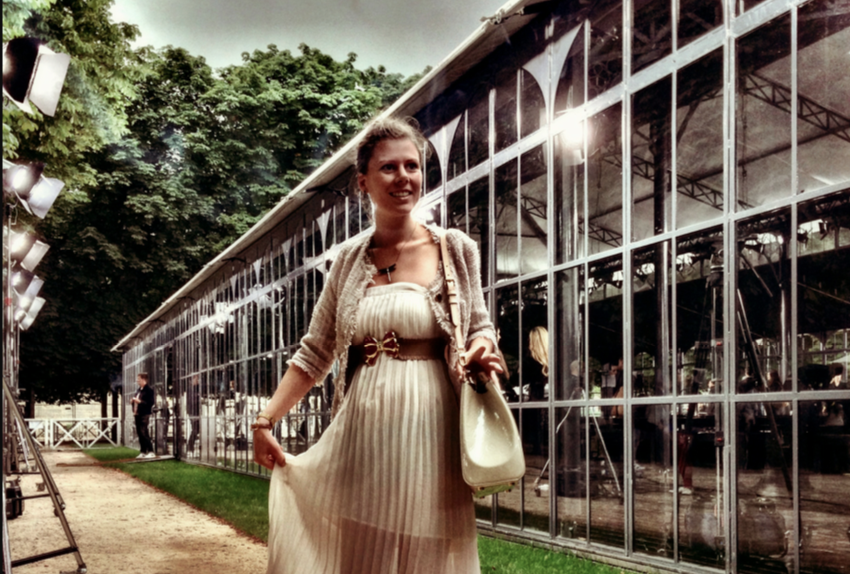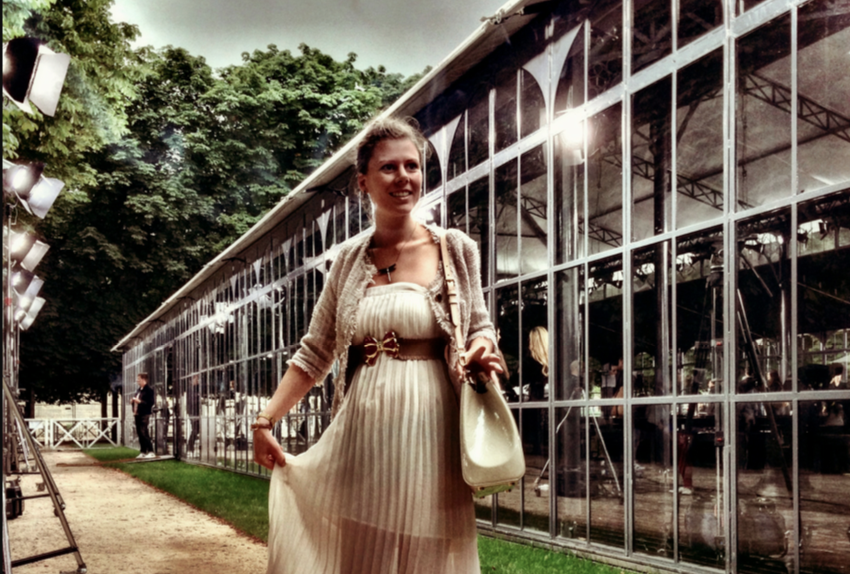 Most fashion shows are fantastic in their own way…but the John Galliano Menswear show had that extra special touch that made you forget about time and space. It was a 100 percent capturing of the moment, which was marvelous. The collection, the atmosphere and the hors d'oeuvres after the show. It all went up to a higher level thanks to the good organization.
Article and Pictures by Julie Johansen
John Galliano Mens Wear SS14
The tendency of this show was: "Break the silhouette. Layer it. Zip it on and off."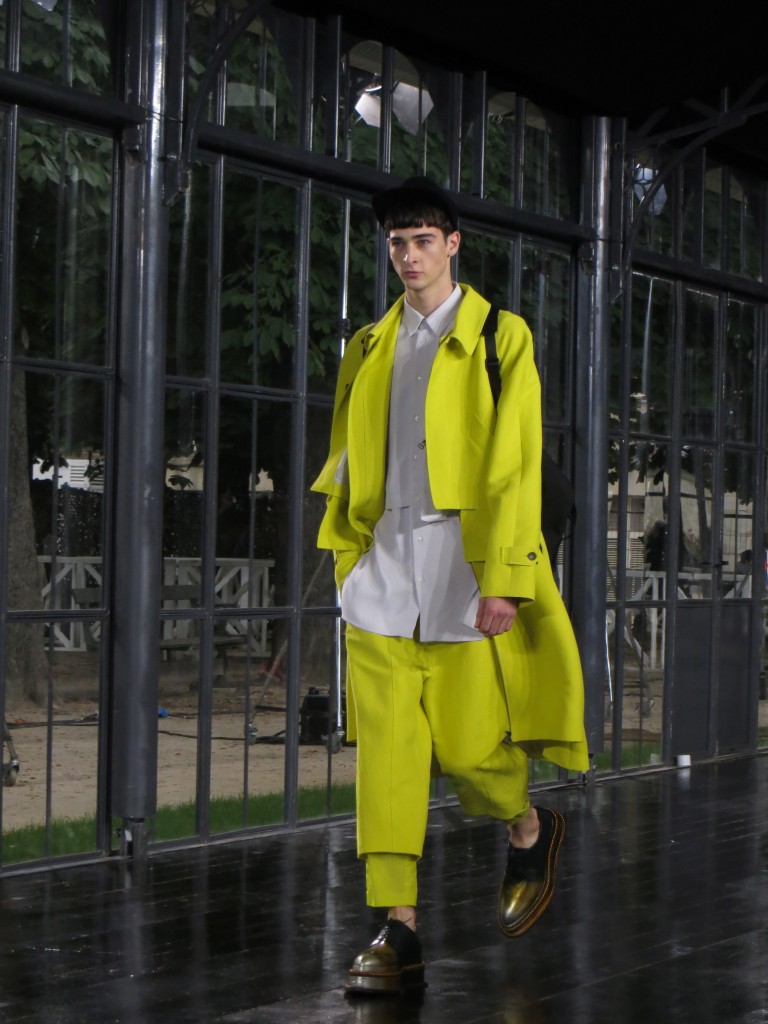 I was thrilled to get a good spot on the podium…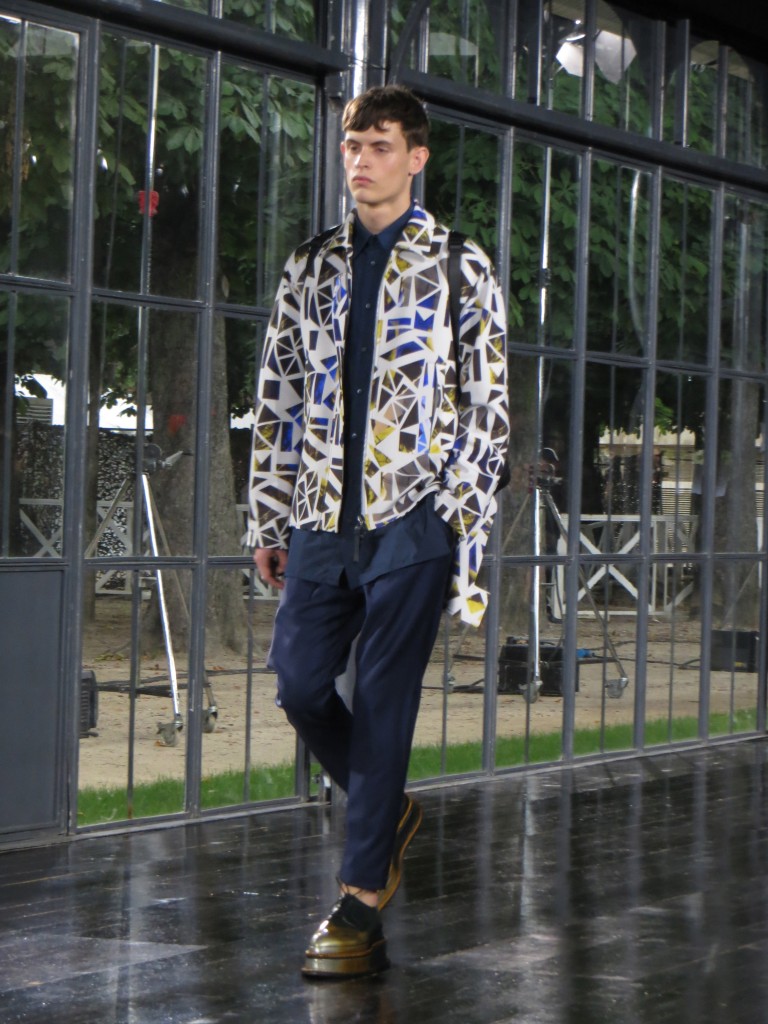 Spring Summer mashes graphic tailoring with boyish sportswear….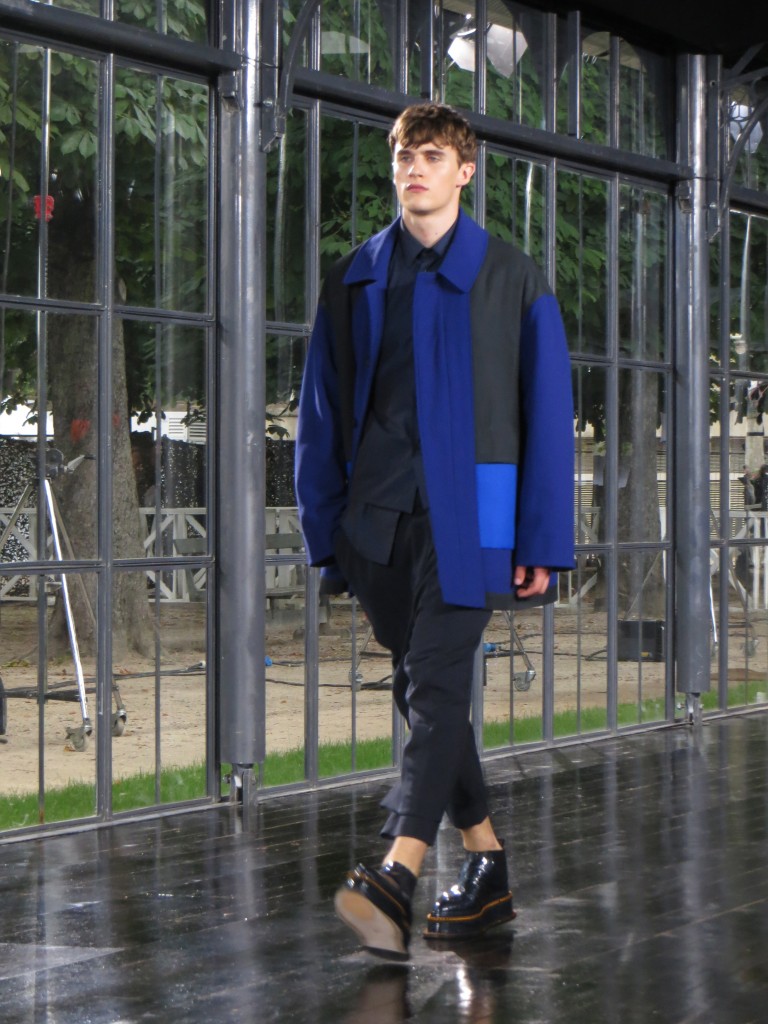 With lots of dots, stripes, Check, bonded tracks and zipped on pocket bags…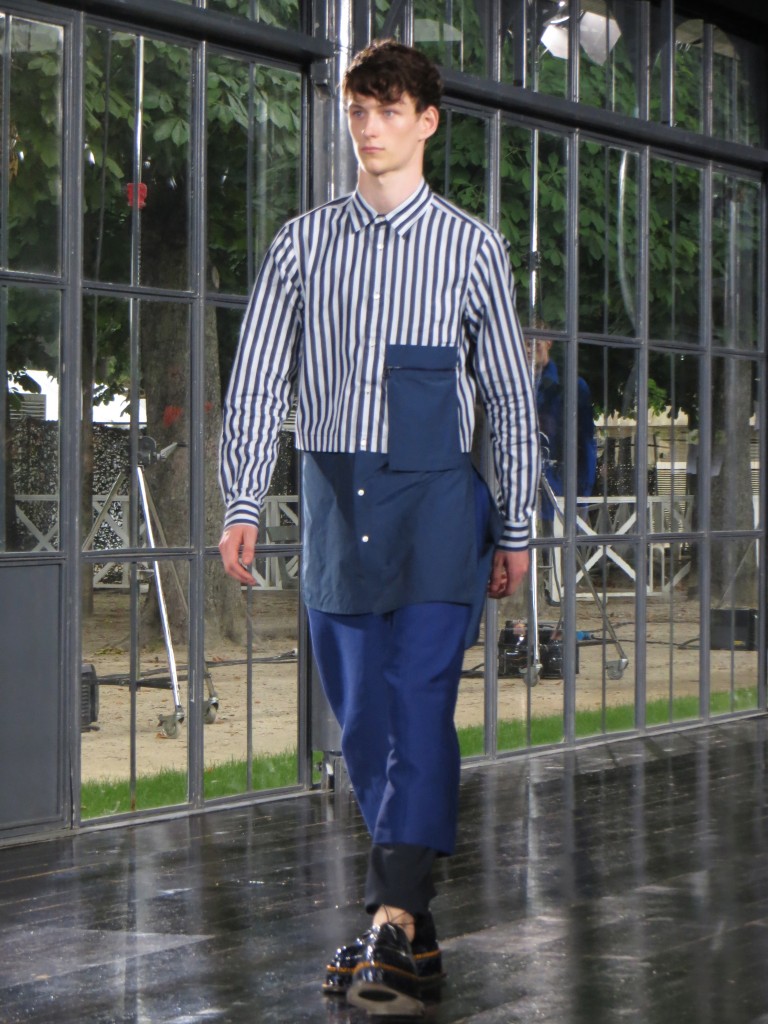 An energetic combination of Black, Electric Blue, Vivid Coral, Acid Yellow and Iced Grey to White…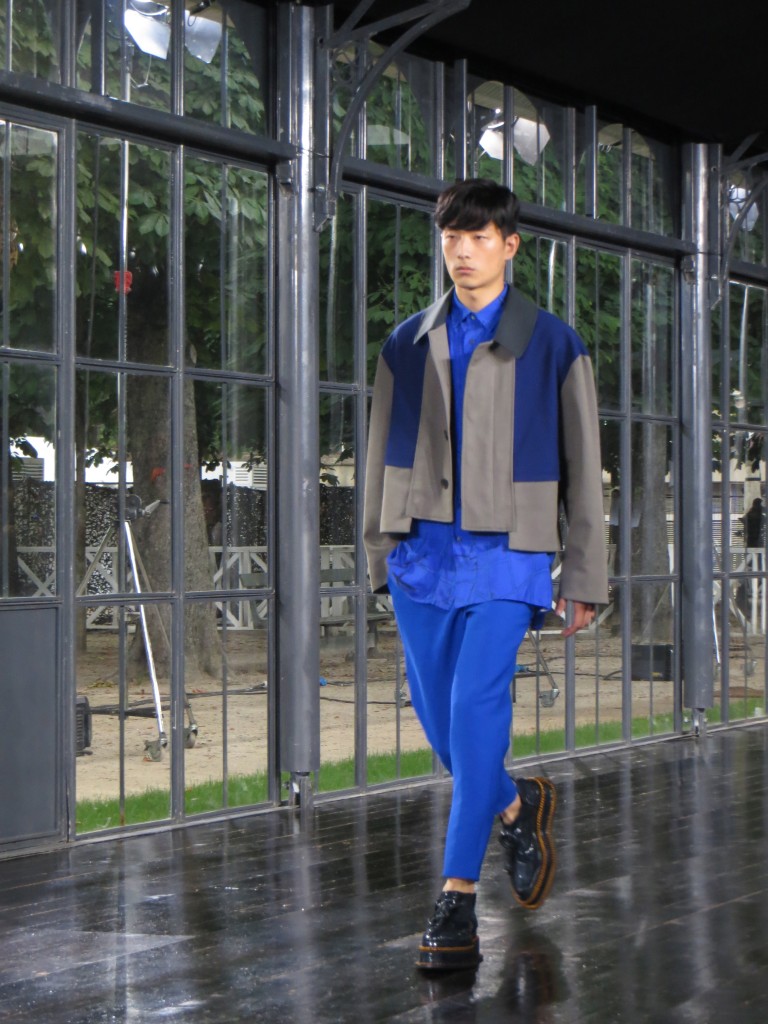 Remark the many layers on the blousons and flipped jackets…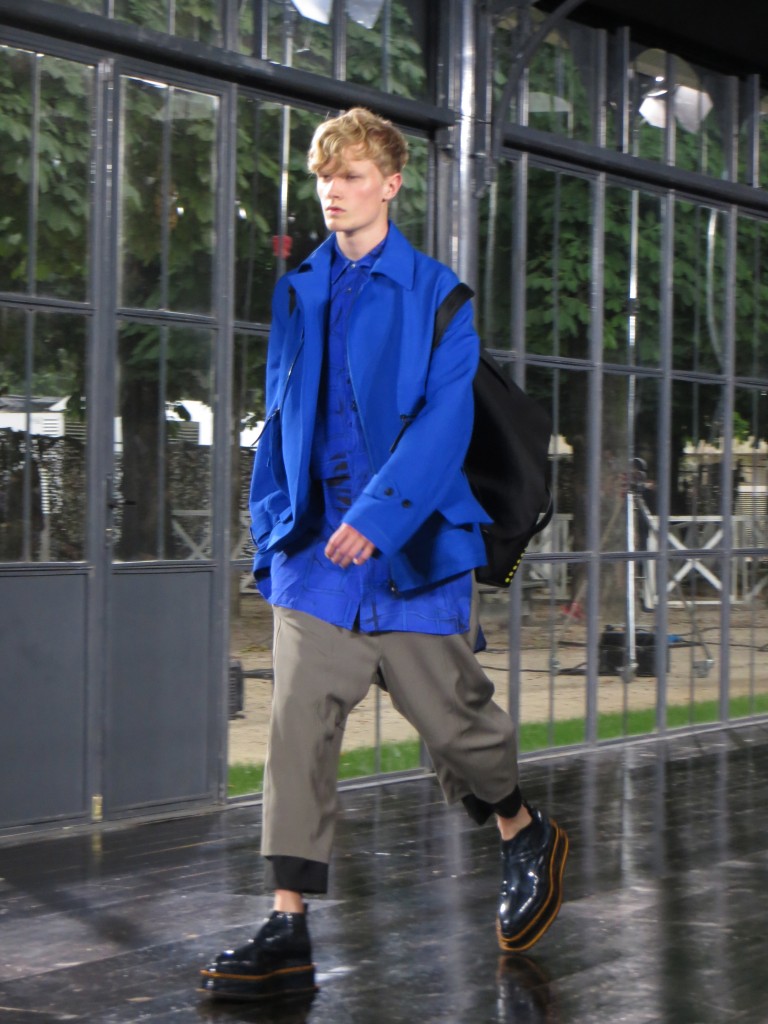 The style was cool and very mix and match… take a look…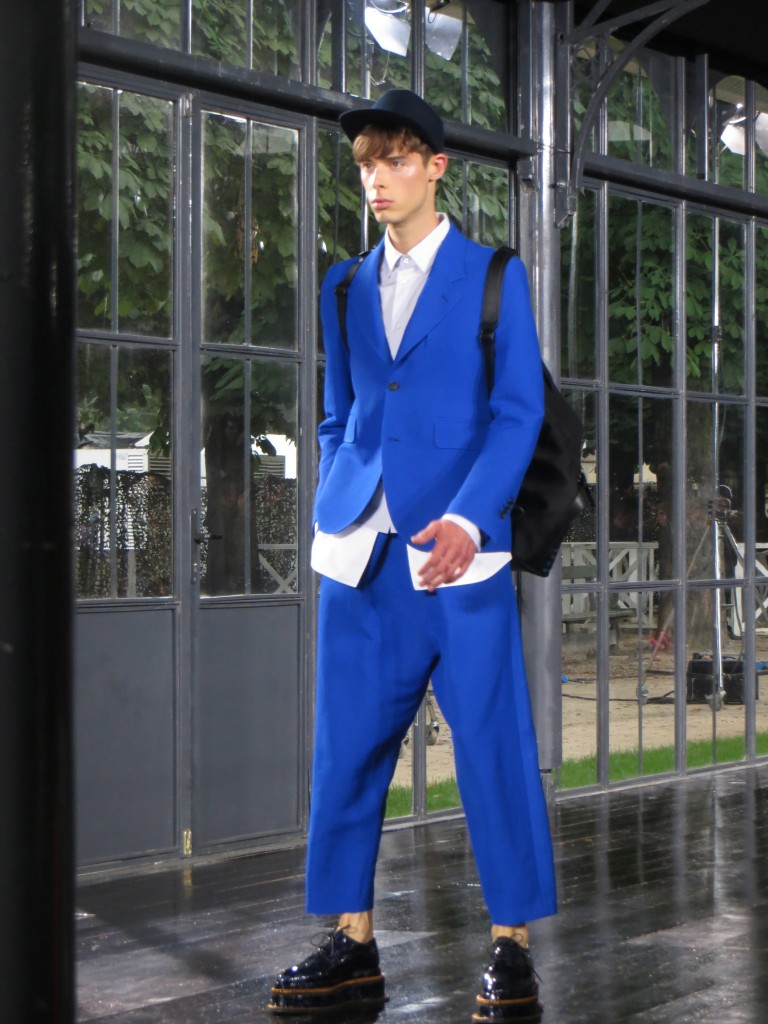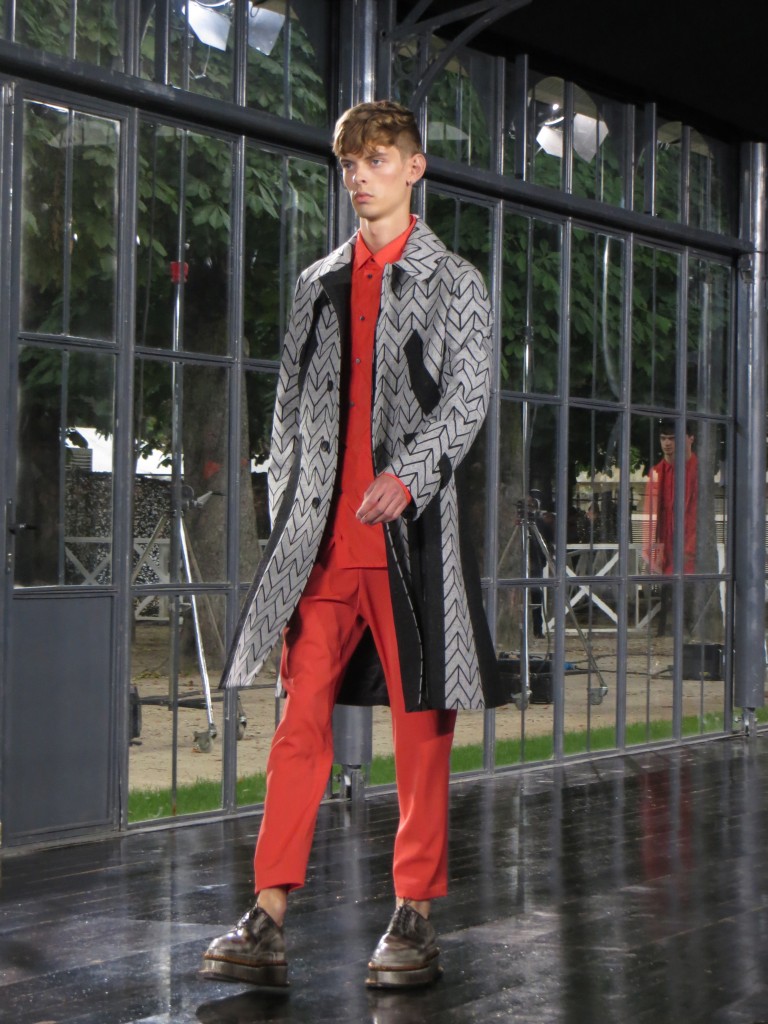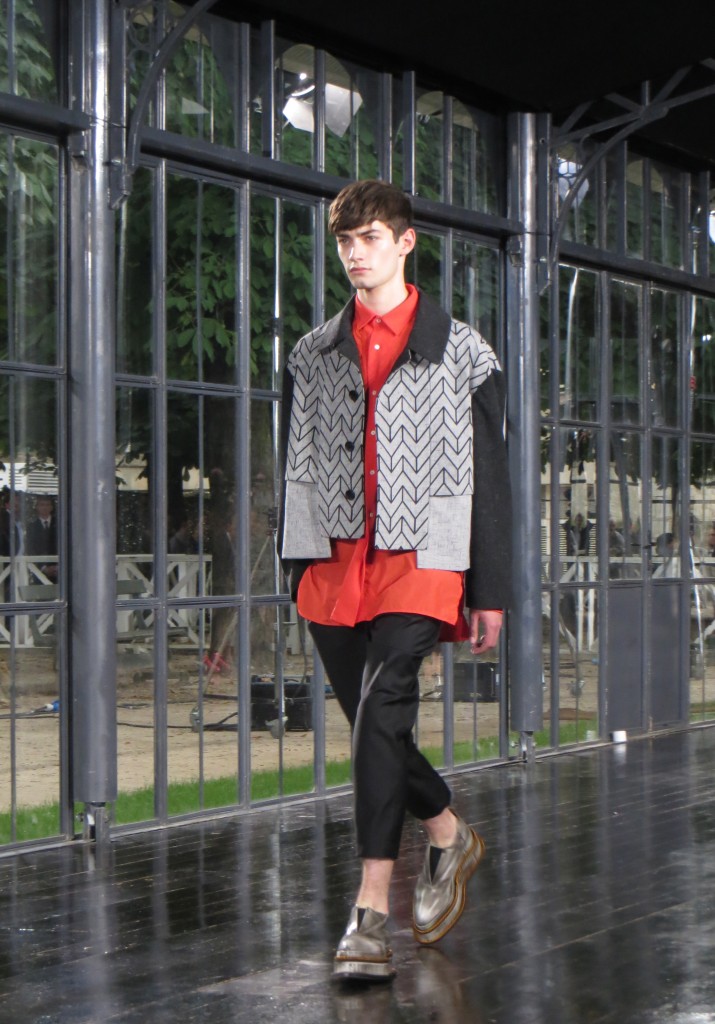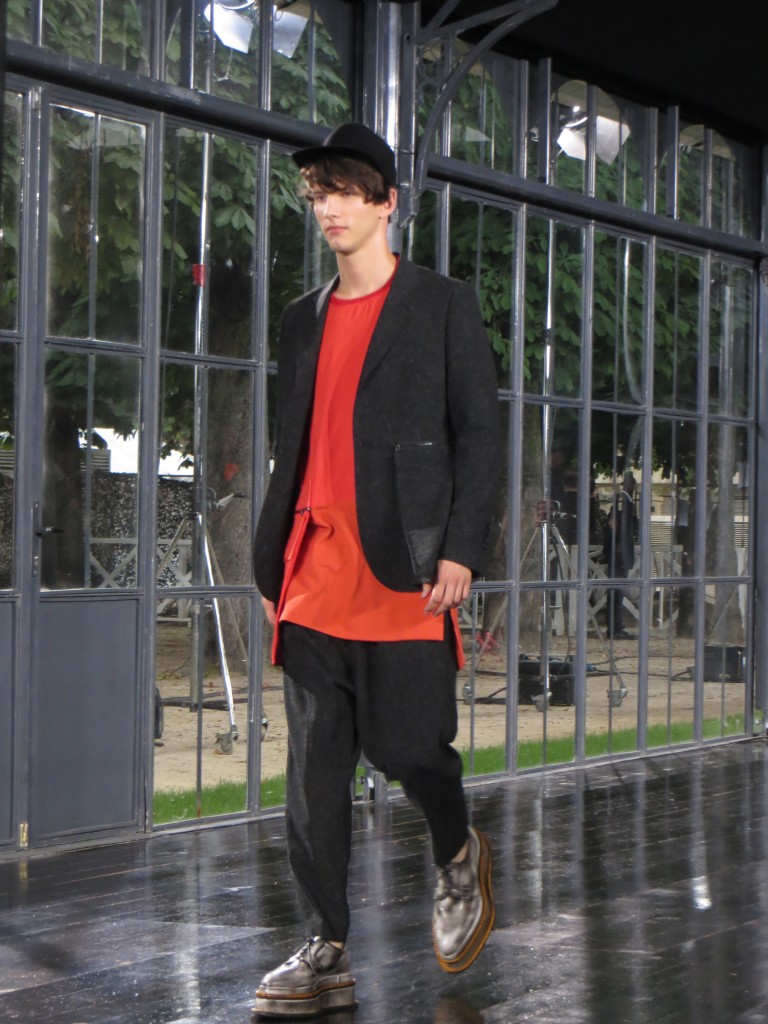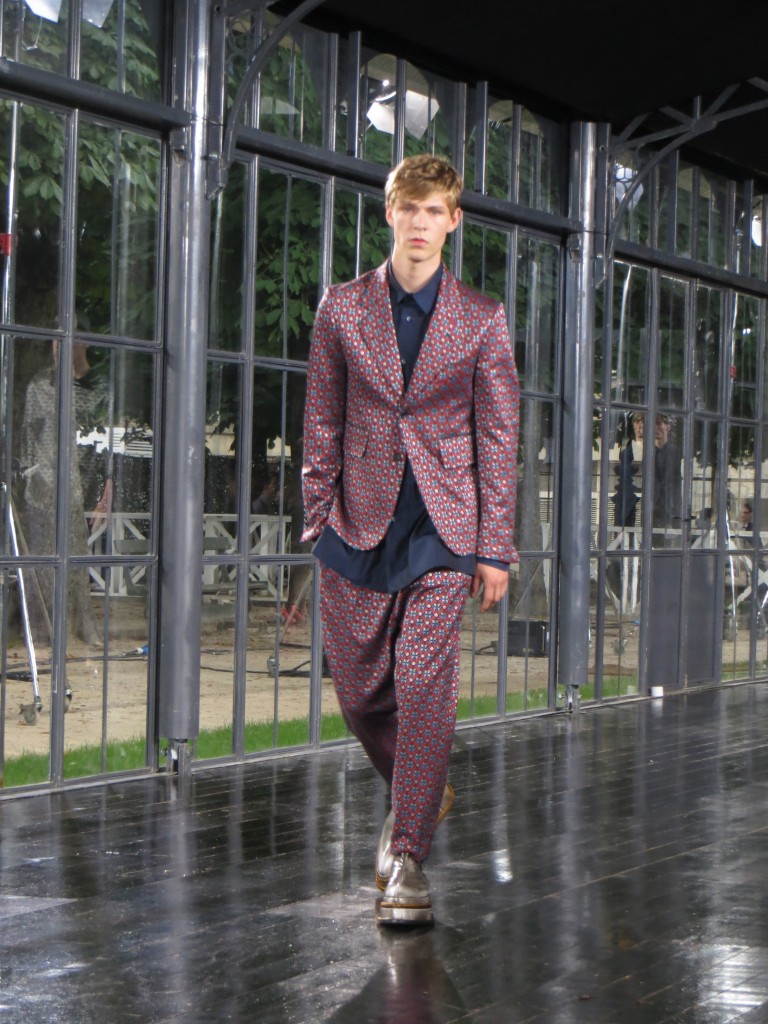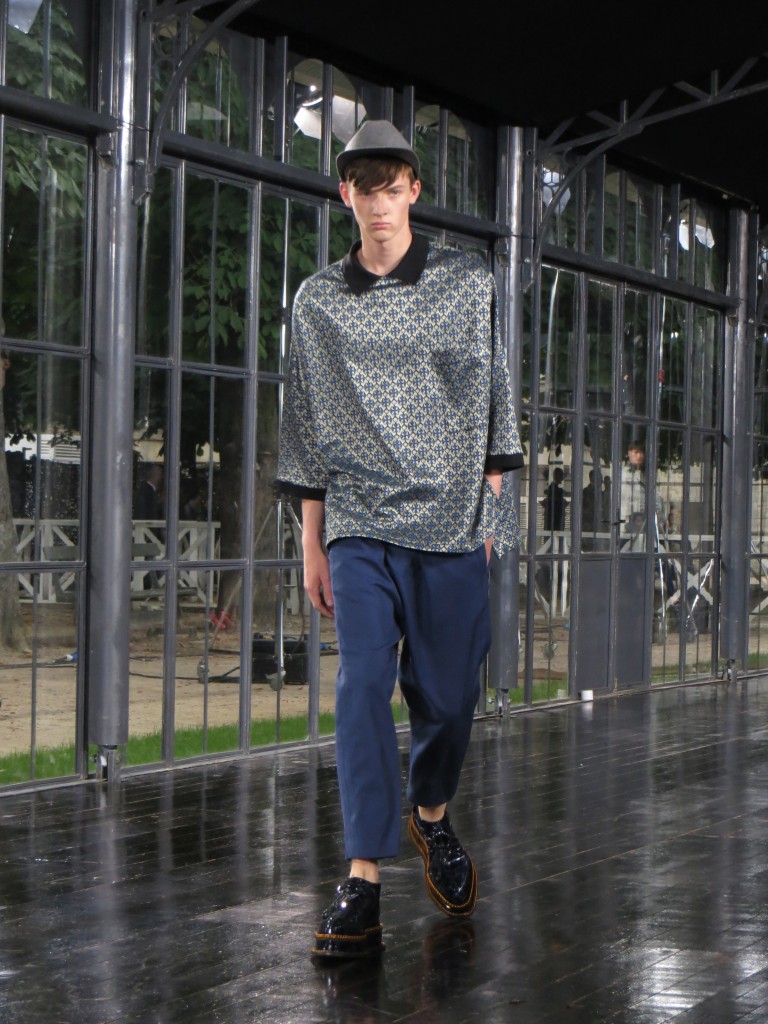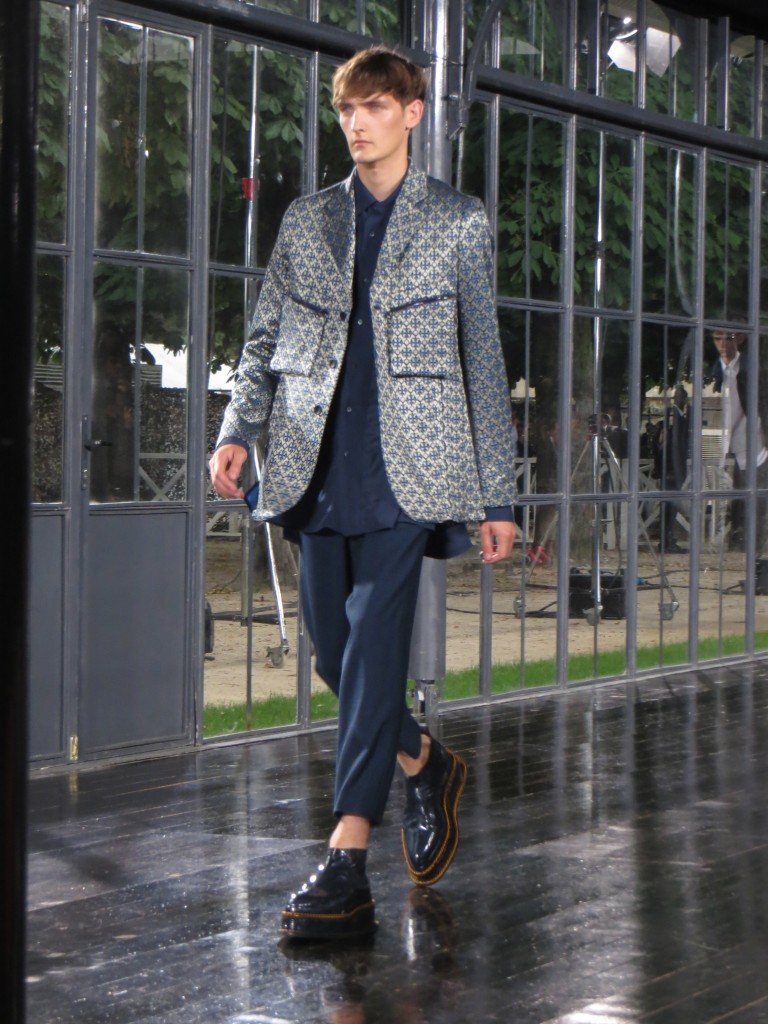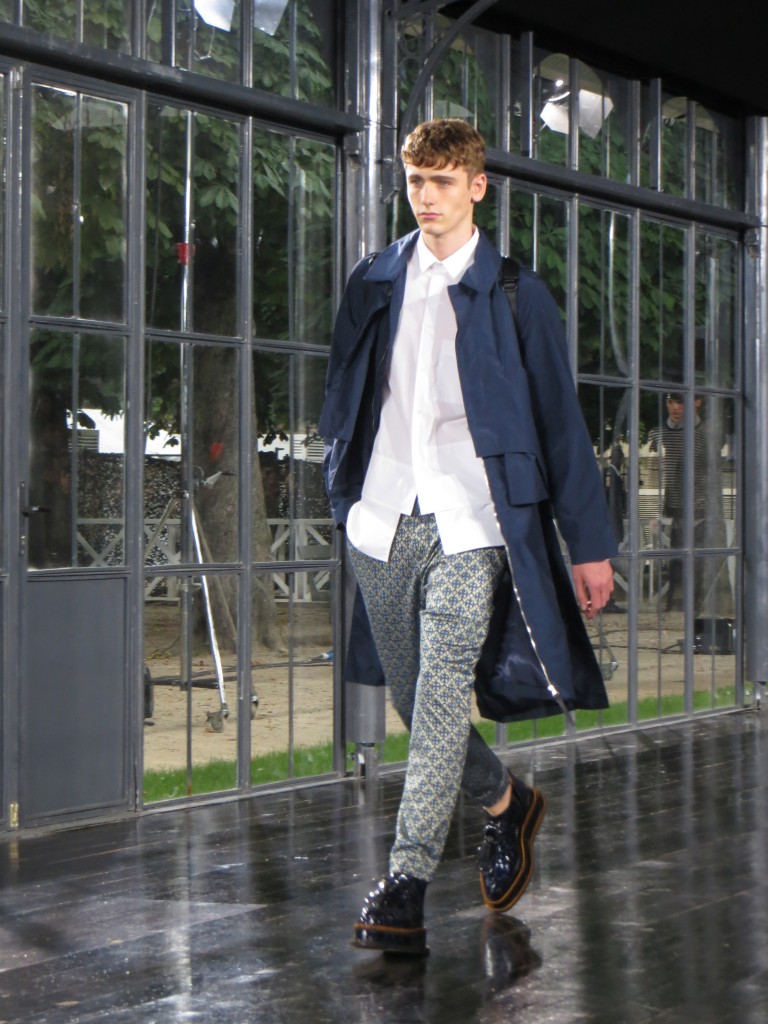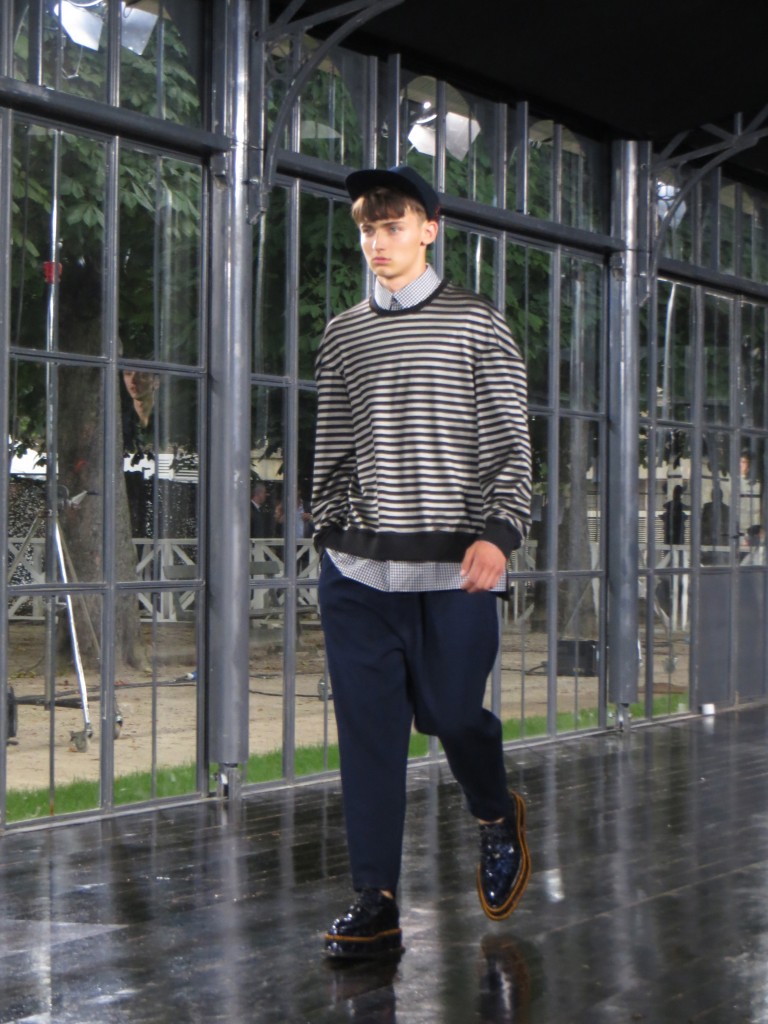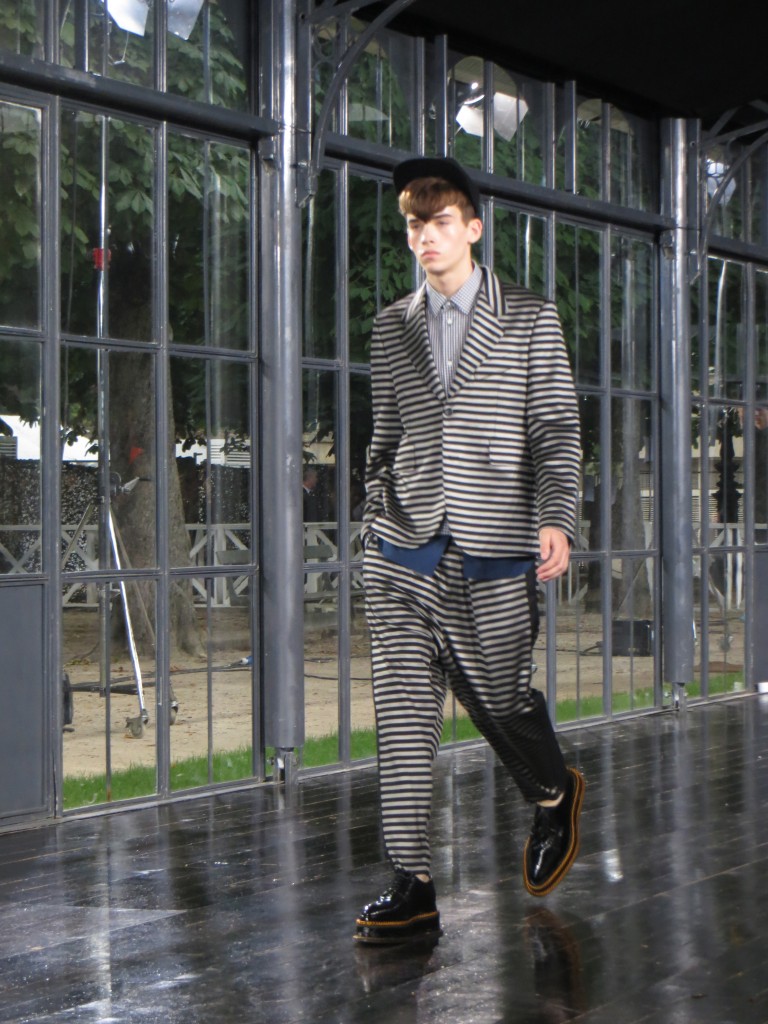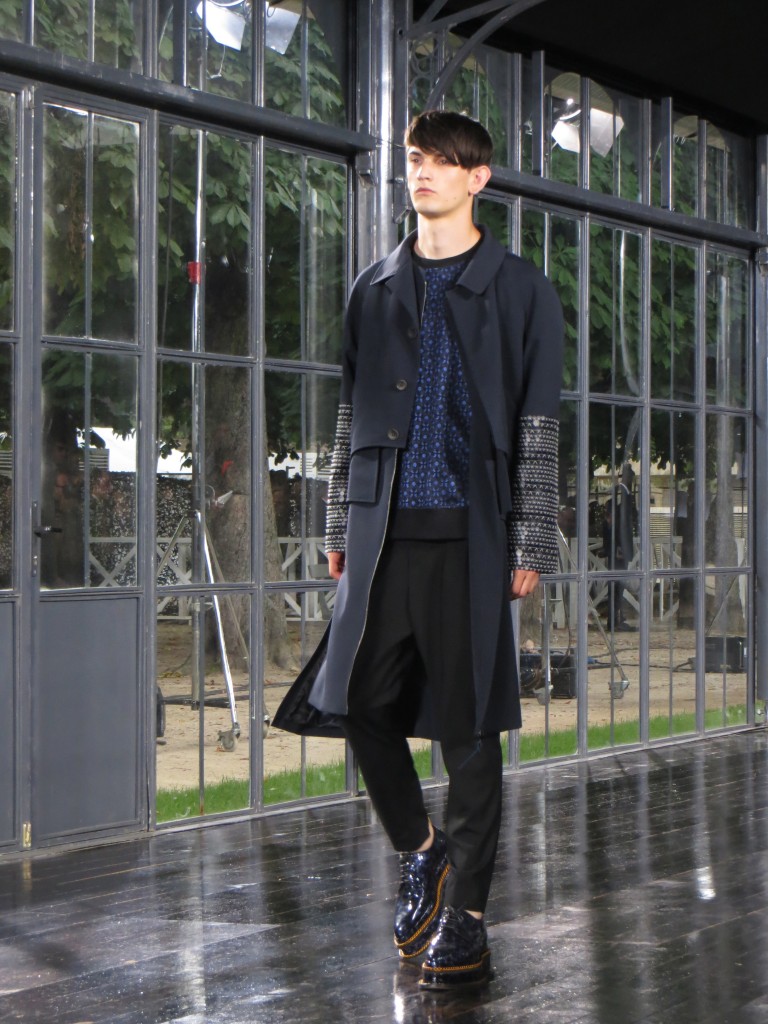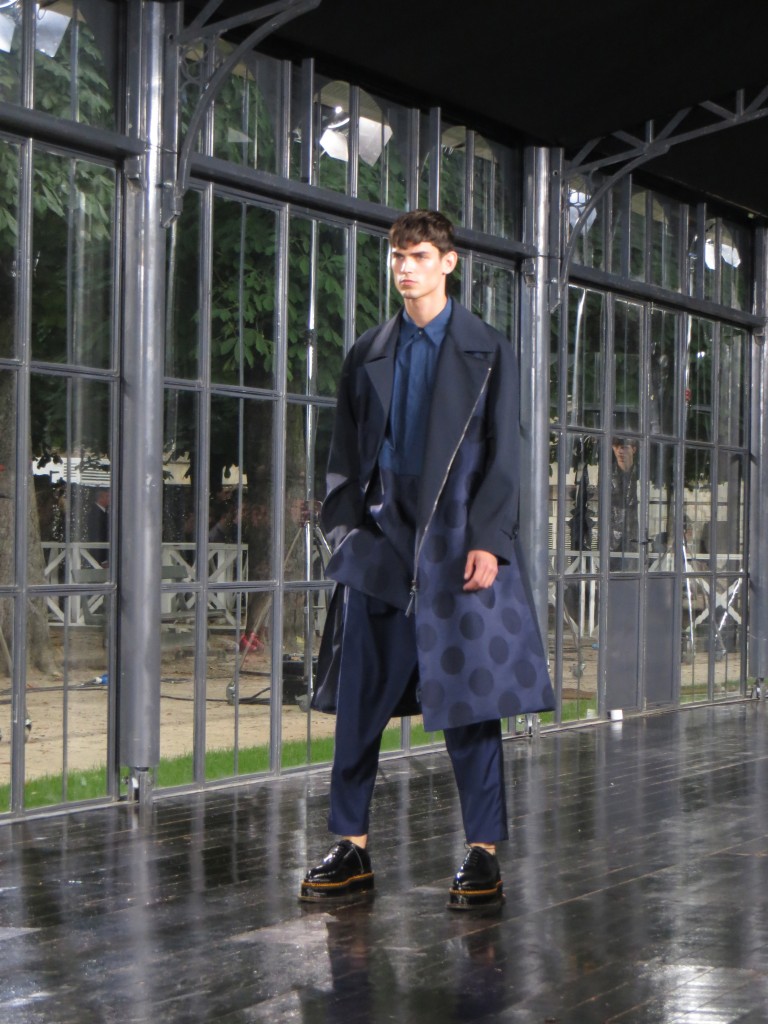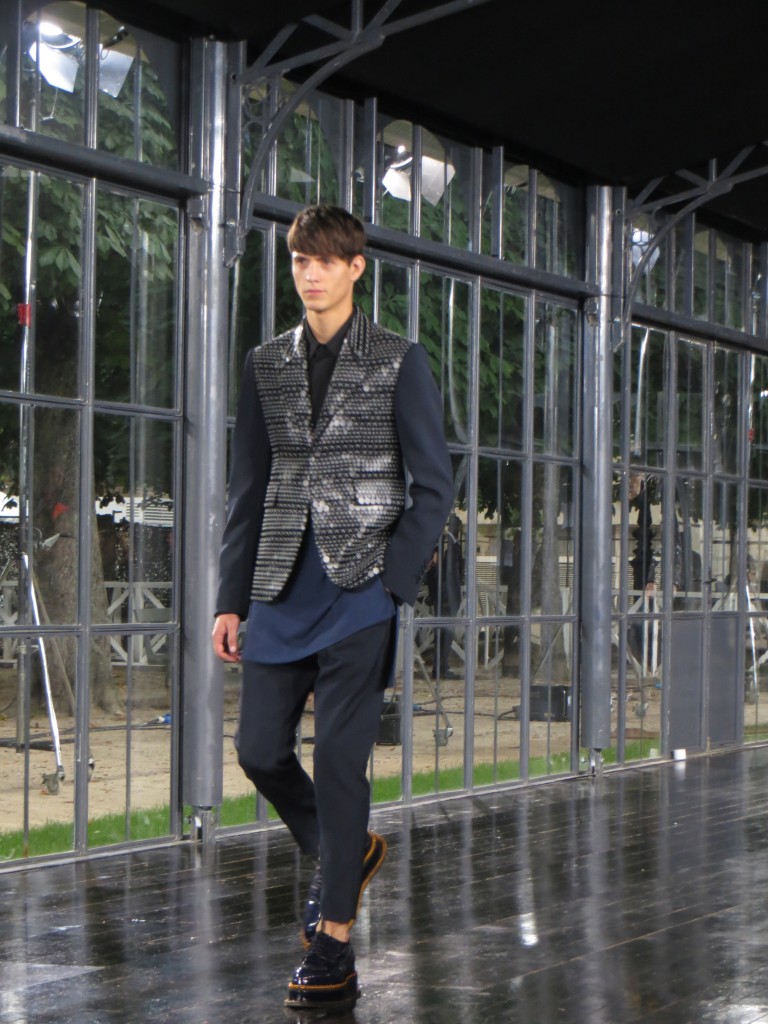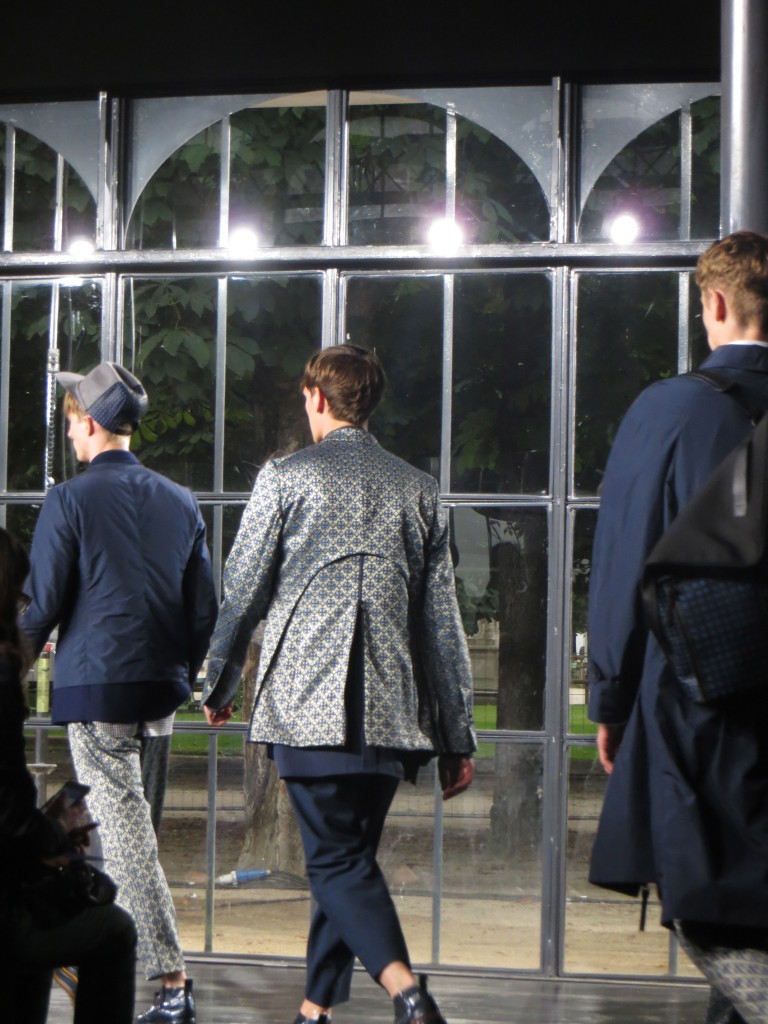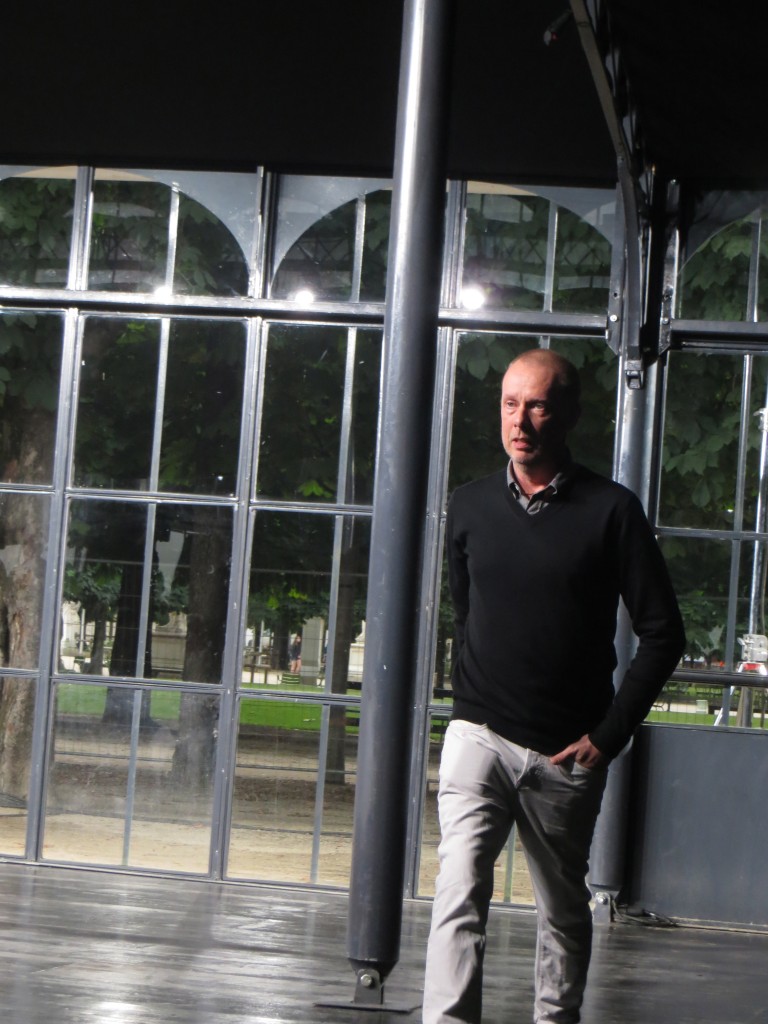 Everyone seemed thrilled to realize that there was an hors d'oeuvres with champagne after the show. Especially since it was for all the guests and not just something happening backstage.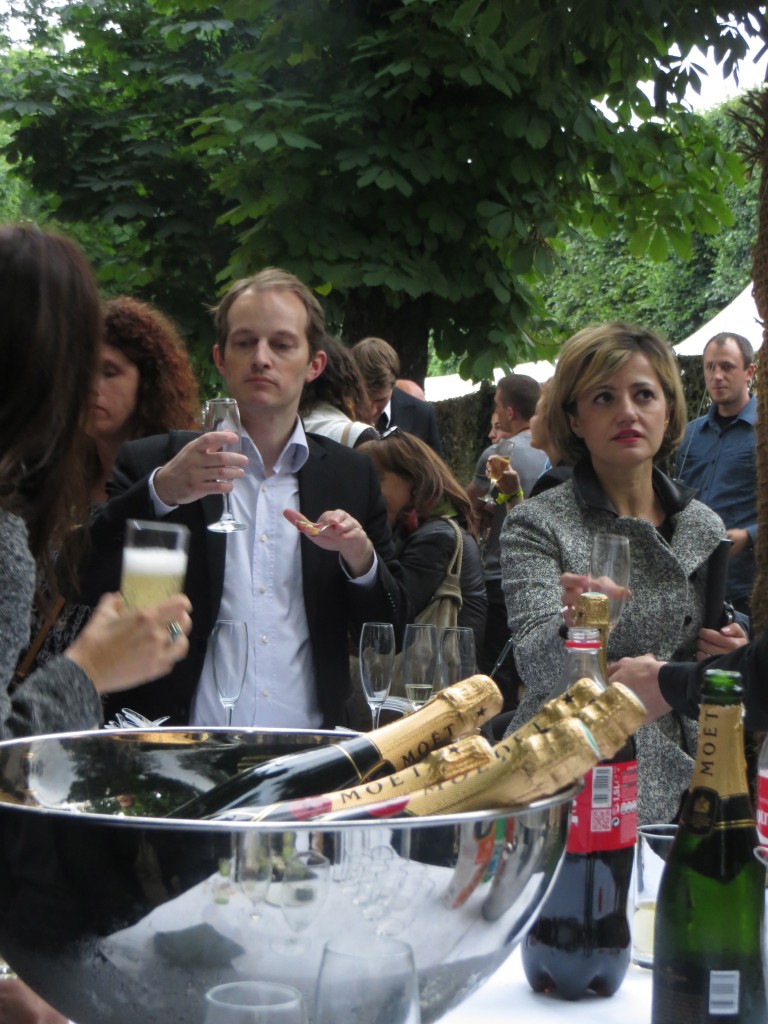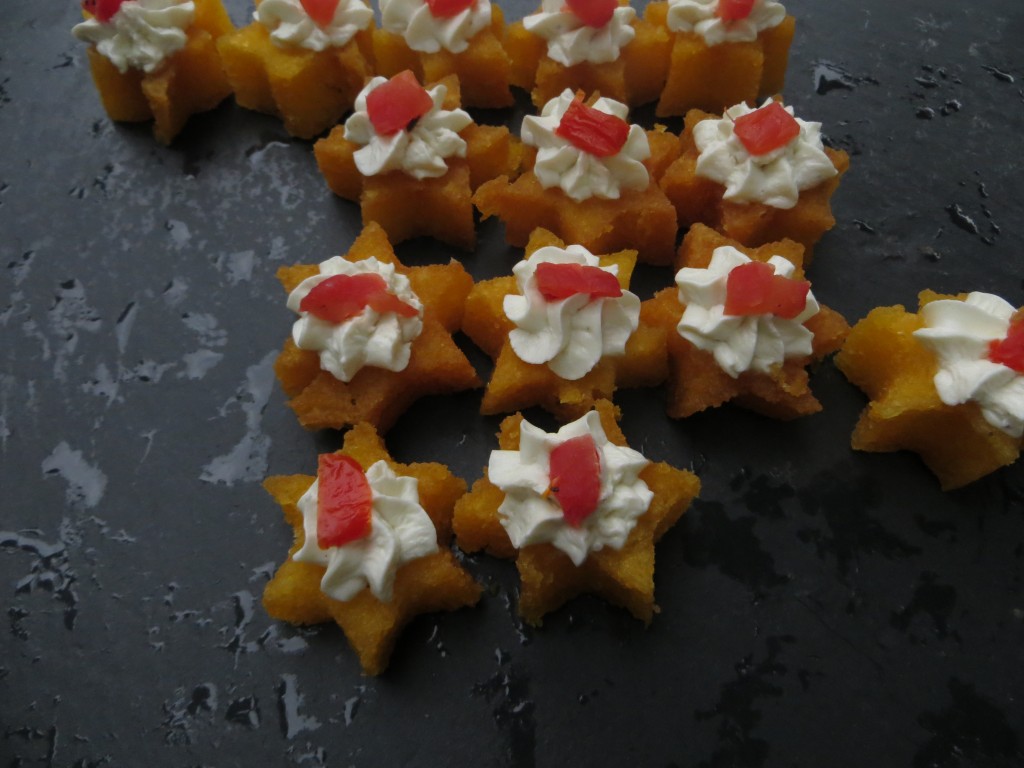 In this case it was made as an outdoor happening for everyone, with was quite extraordinary… it kind of brought everyone together!!