Ralph & Russo Haute Couture Spring Summer 2014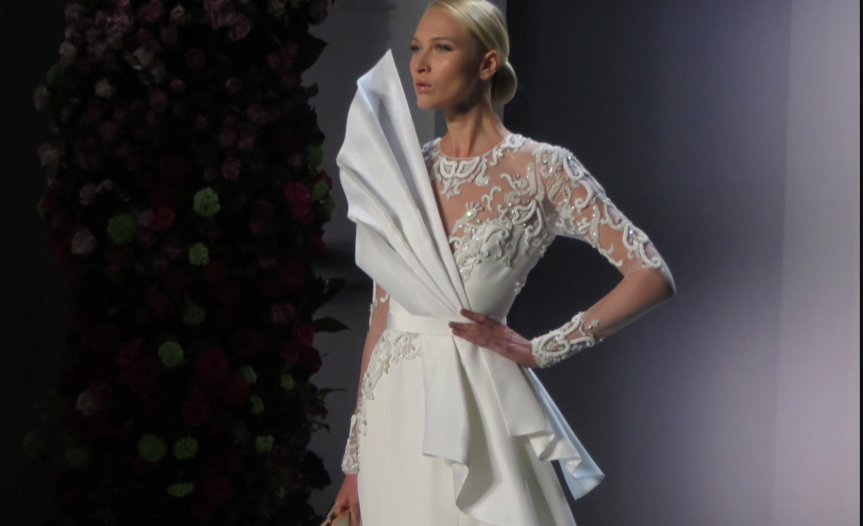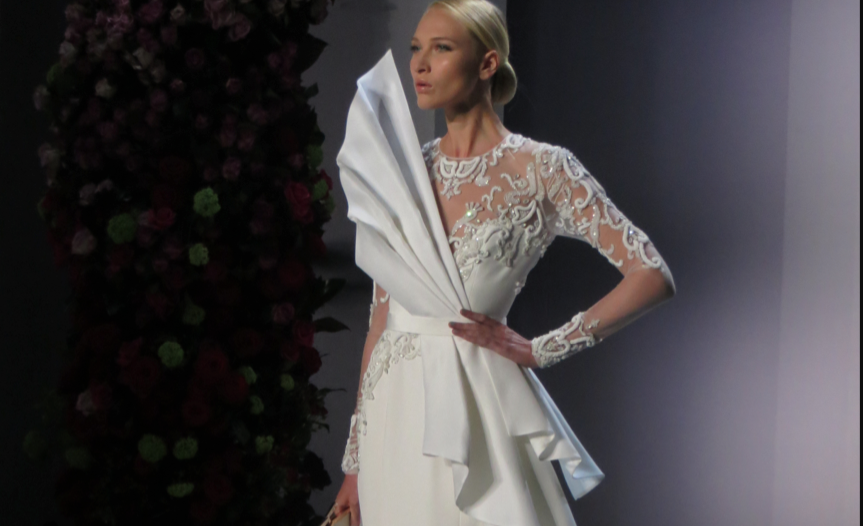 For spring/summer 2014, Ralph & Russo hailed us back to Haute Couture's heyday – a world in which glamour was rife and reality forfeited for fantasy.
Have a look here…
Article and Pictures by Julie Johansen
Each look was a reminder of the glorious 1940s and 1950s: high points in fashion that were so magically captured by the likes of Walde Huth, Henry Clarke, Irving Penn, Willy Maywald and Lillian Bassman. This season's woman oozes such allure. Soignée and confident, each model could have effortlessly stepped out of an iconic portrait by any of those photographic masters.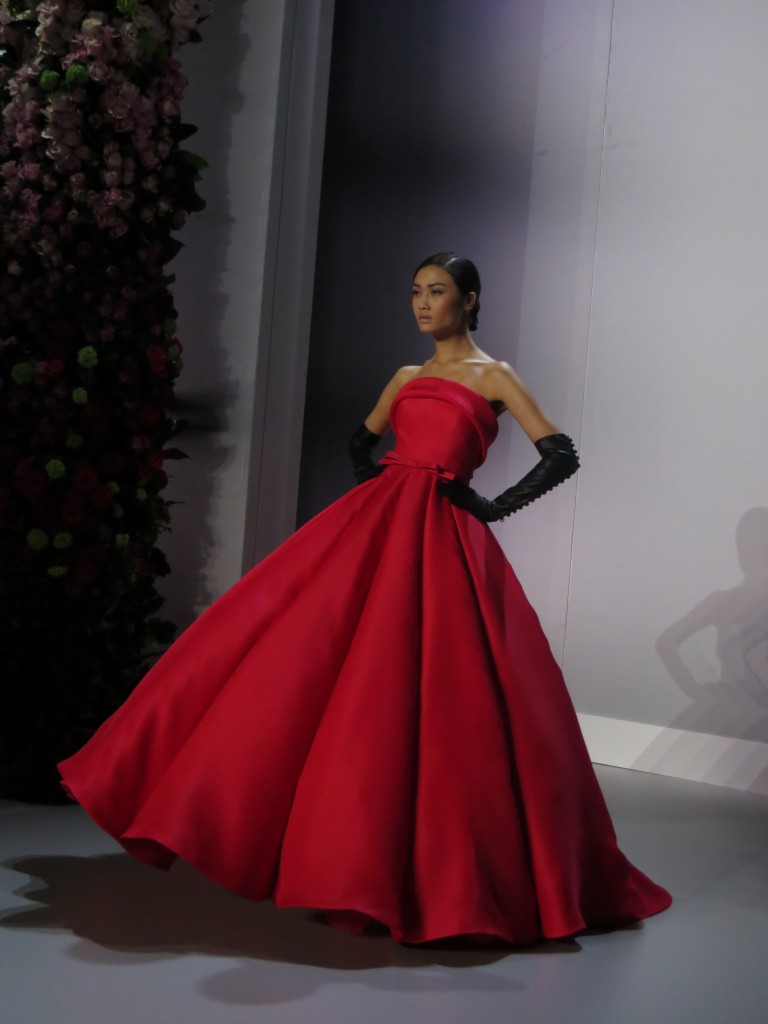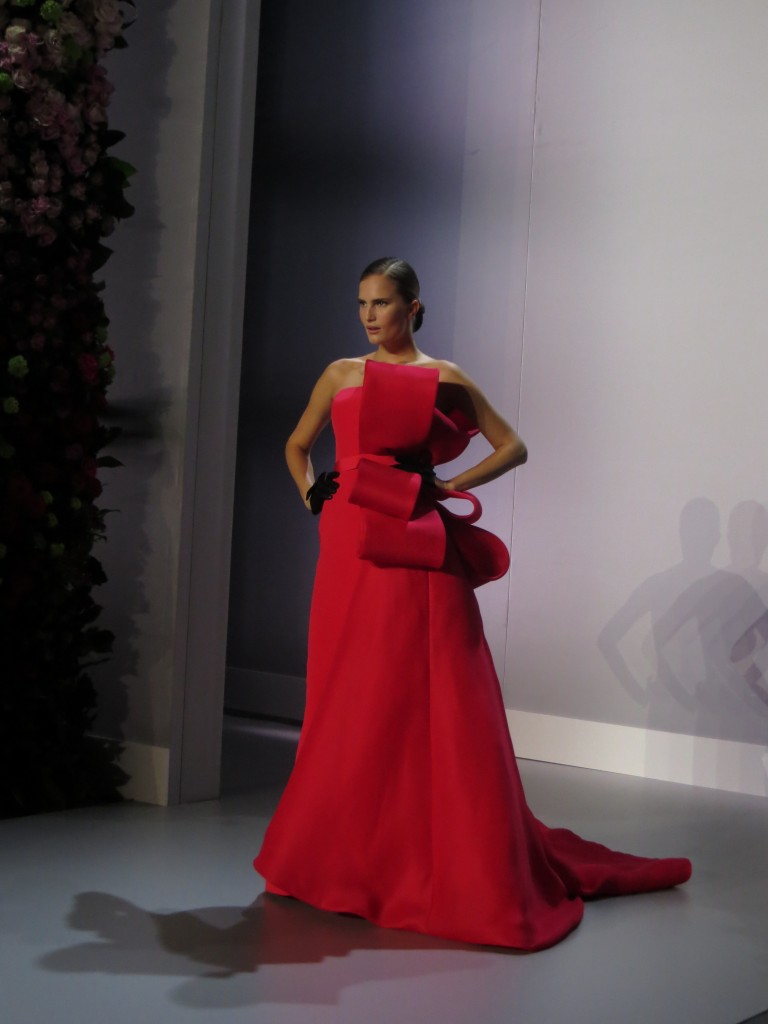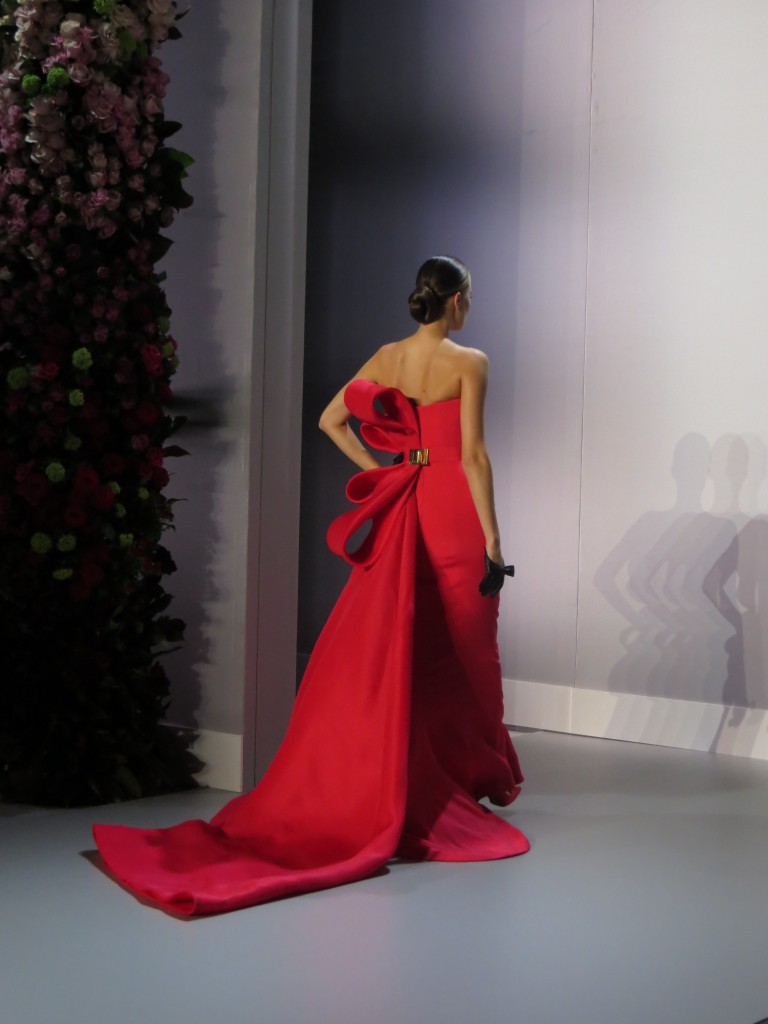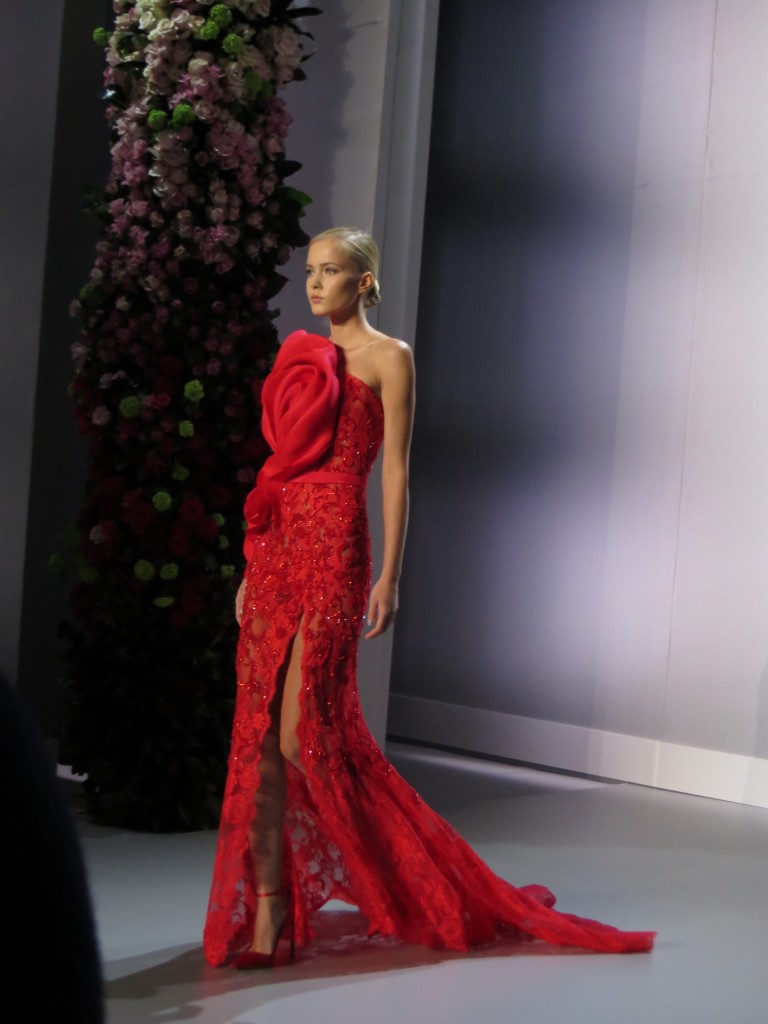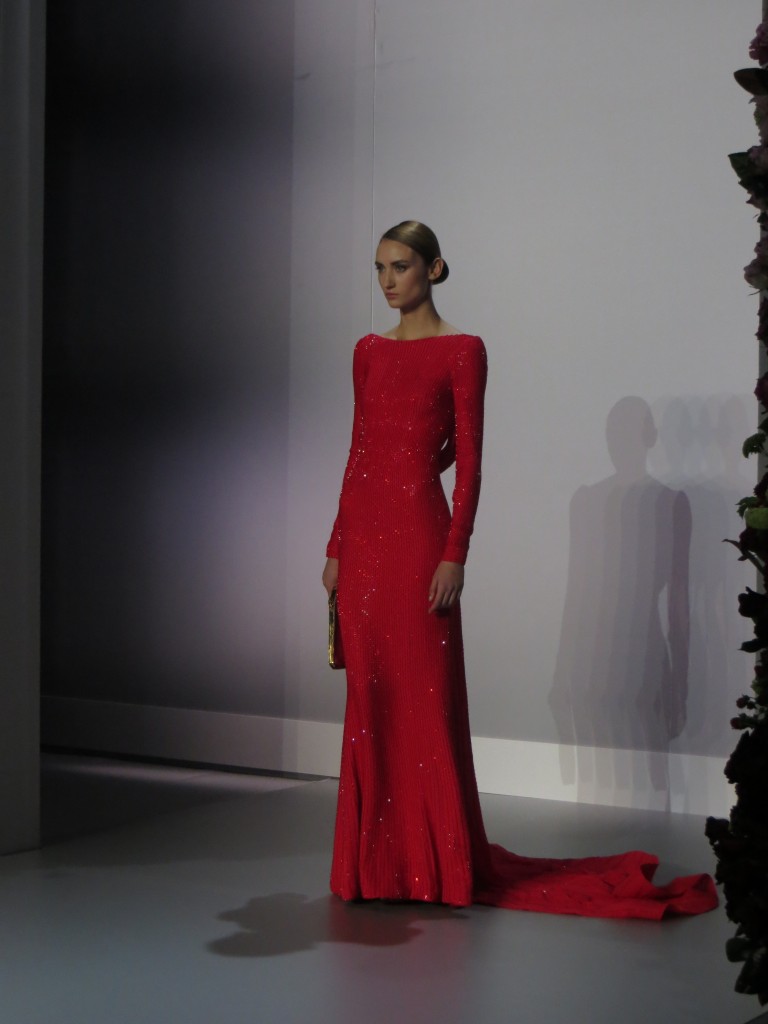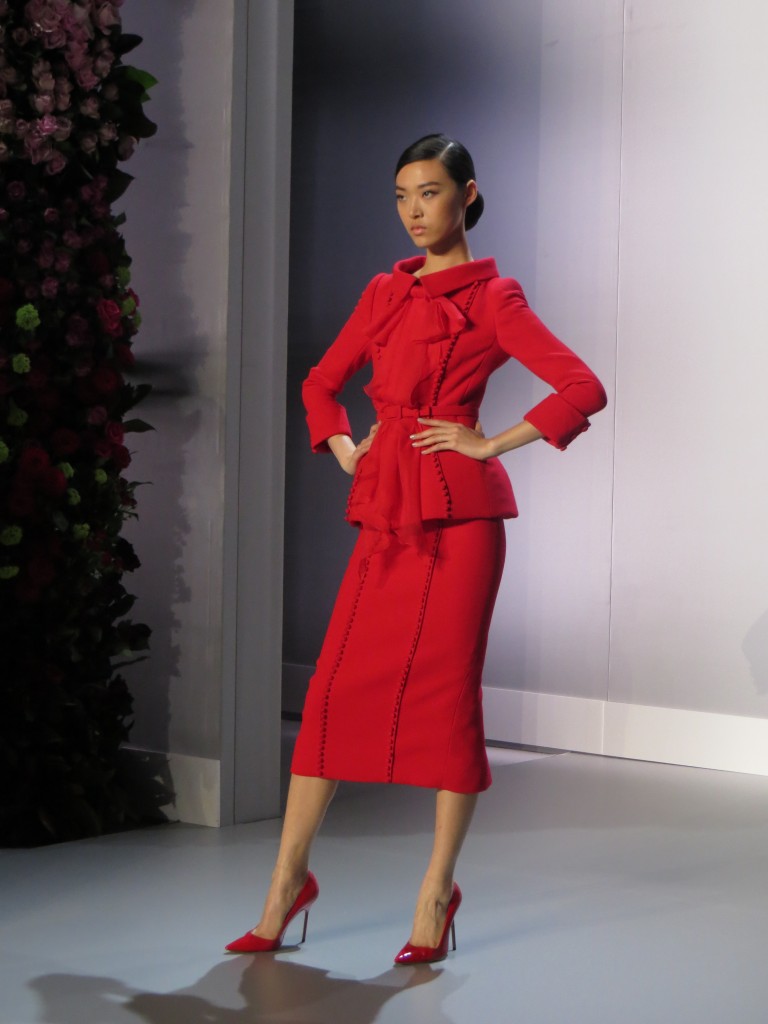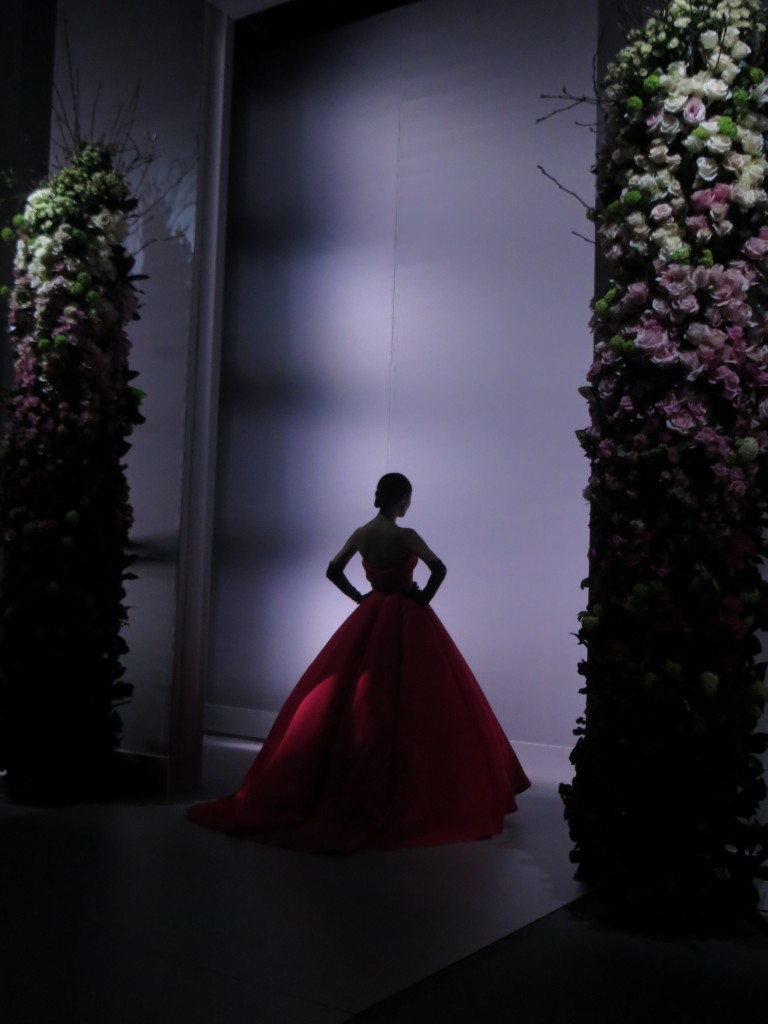 The power and drama of that era's black-and-white fashion imagery is reflected in the cinched waists, the graphic silhouettes and the generous volumes of classic ball gowns – in gazar and organza – that epitomize sophistication. These are goddess gowns that would have sent Ava Gardner's and Rita Hayworth's hearts aflutter.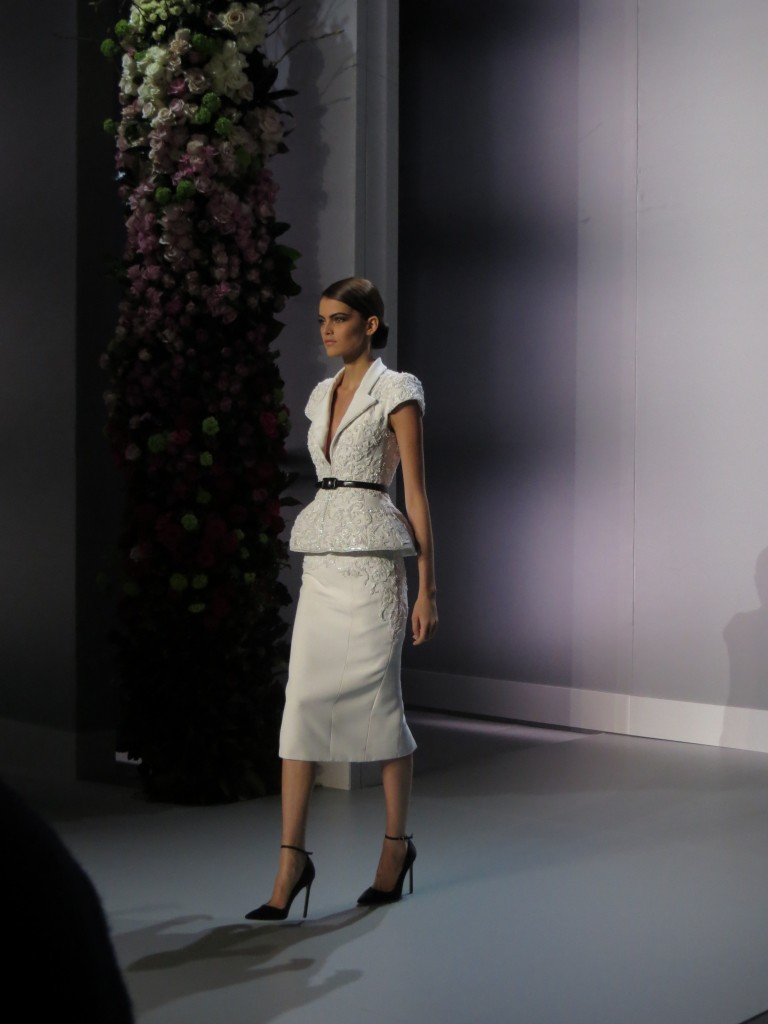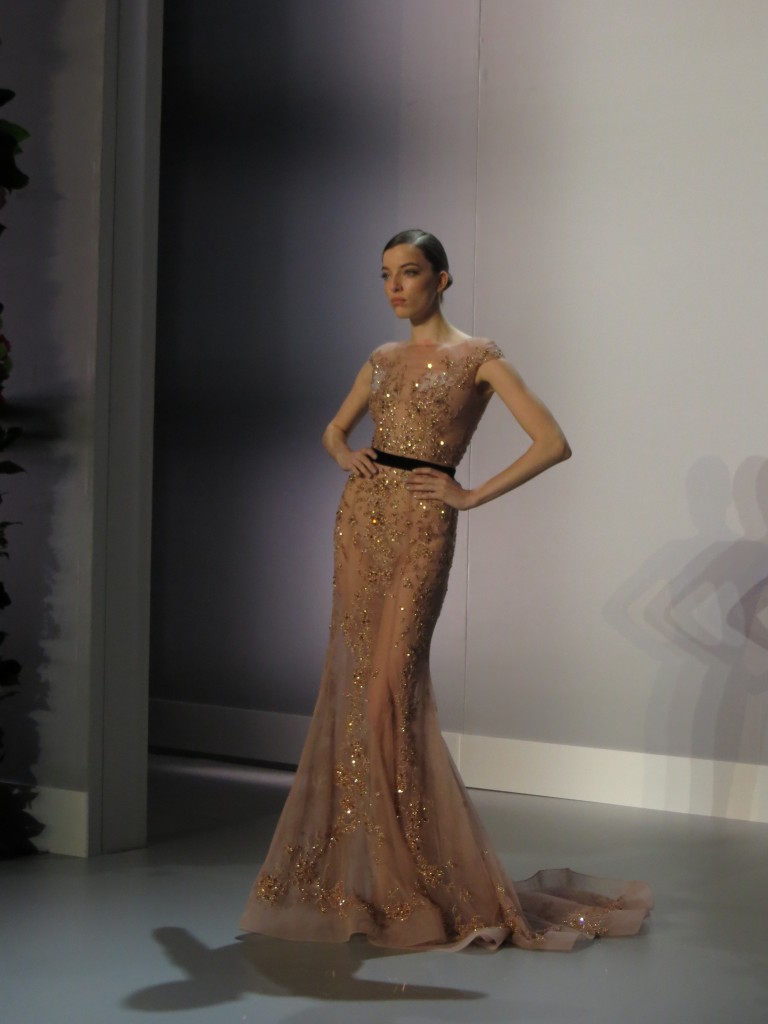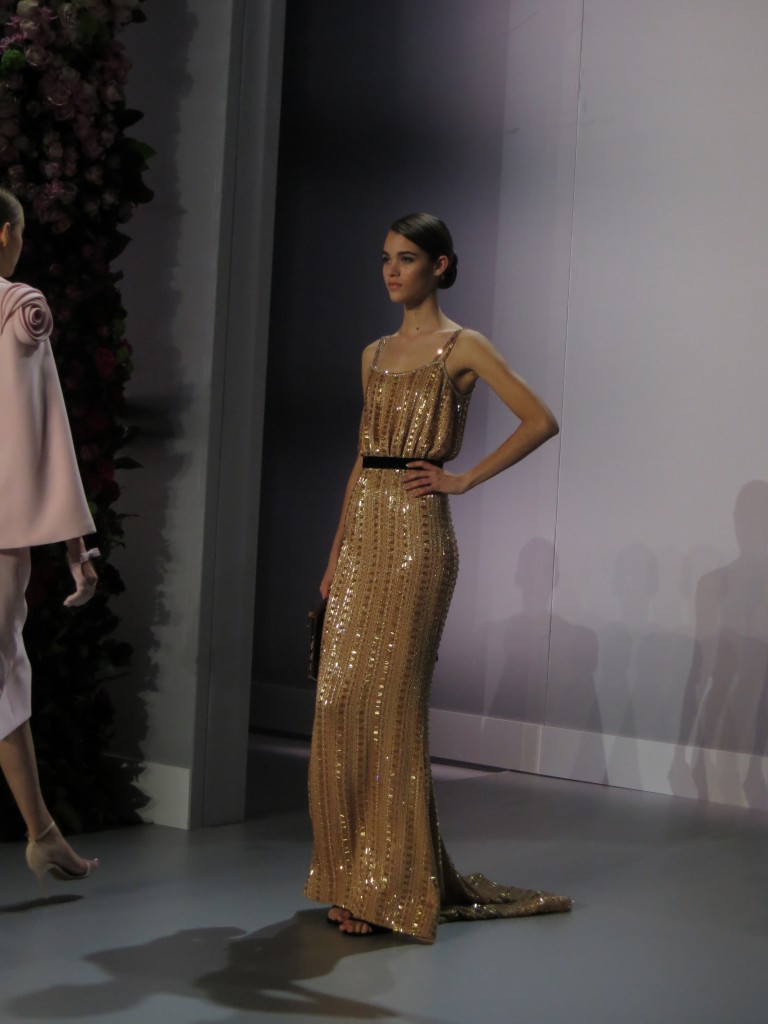 But the collection was not just all oomph. Super-femininity also underlies every aspect of this 'bouquet': Embellishment inspired by the romance of an archetypical French garden – jardin à la francaise. Ornate patterns were intricately hand-embroidered on silk crepe and Chantilly lace in salmon and rose-pink, with the palette extending to dusty blues, pale grays and shimmery silvers, in light georgettes and tulles.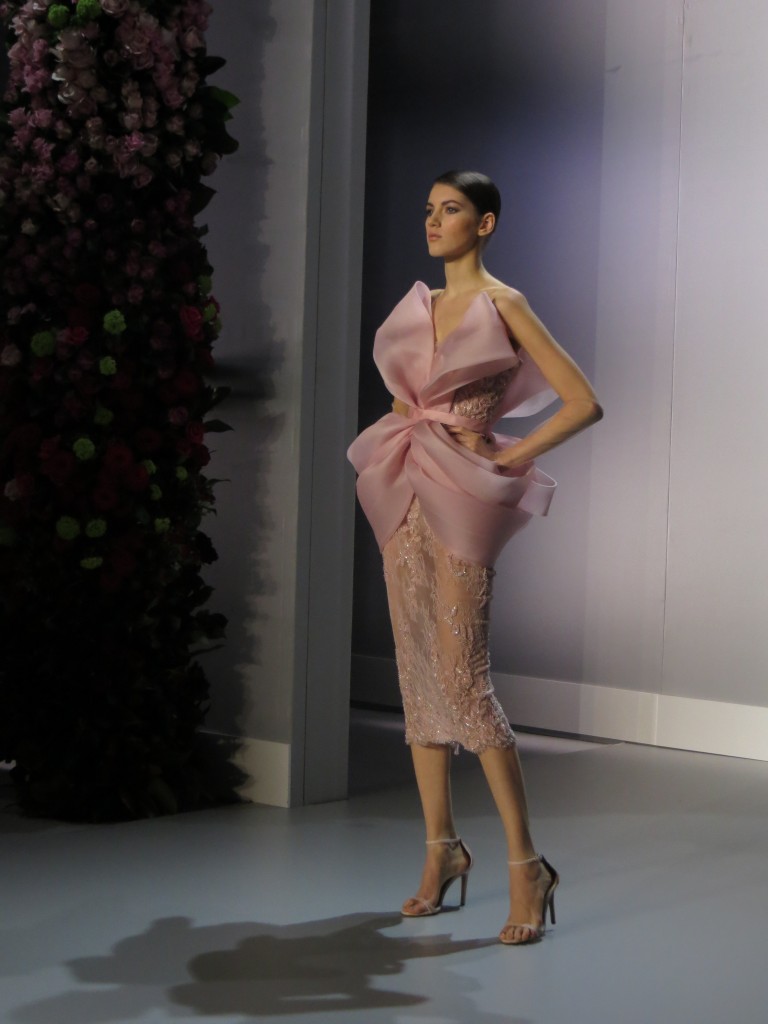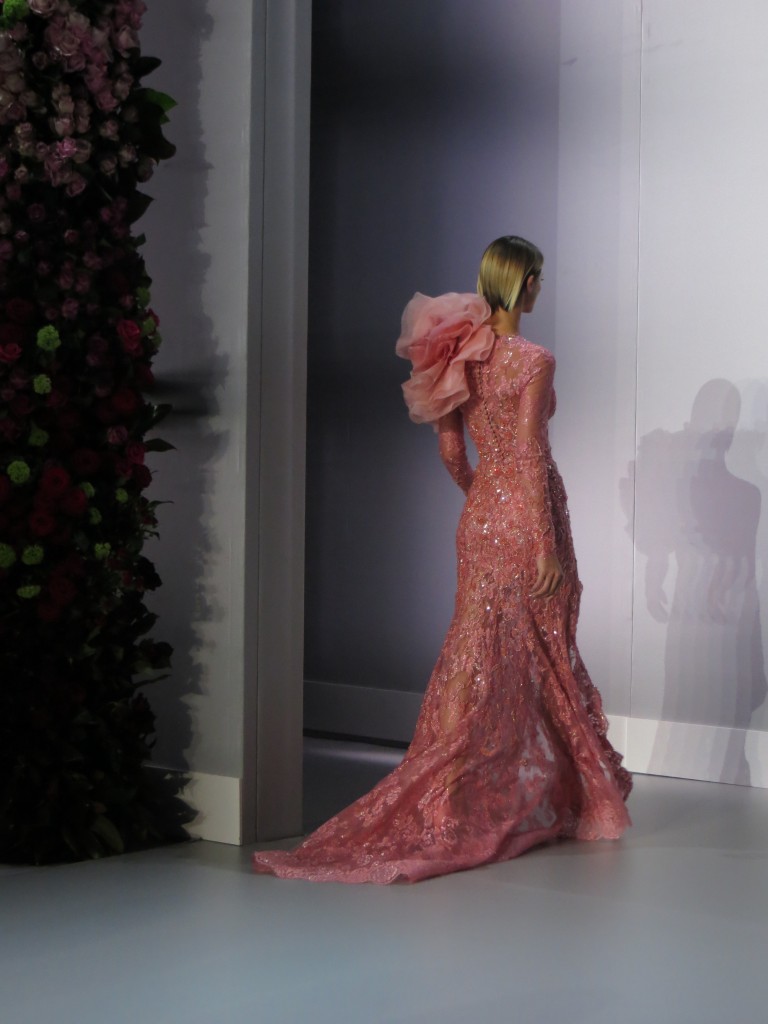 Chiffon neckties flutter delicately over razor-sharp tailored suits, and bow-belts fasten petal-like peplums that finely frame 50s-shaped pencil skirts. Structural floral corsages blossom majestically on shoulders, and drapes of georgette swirl organically into crisp roses – some bursting at the hips into cascading trains.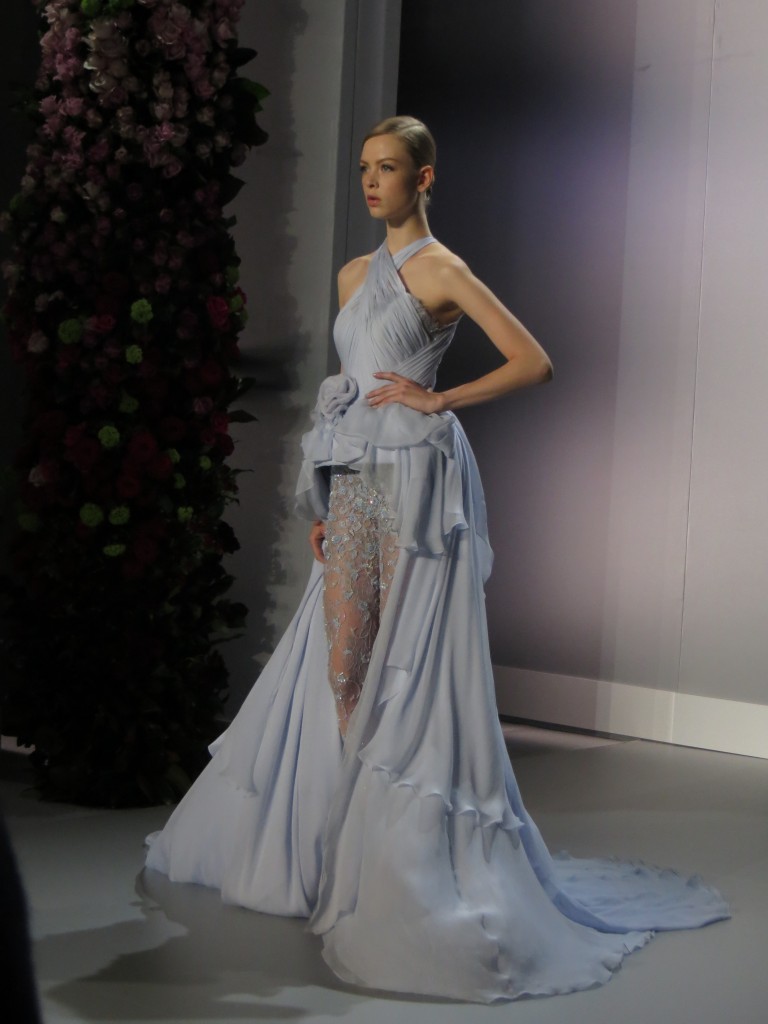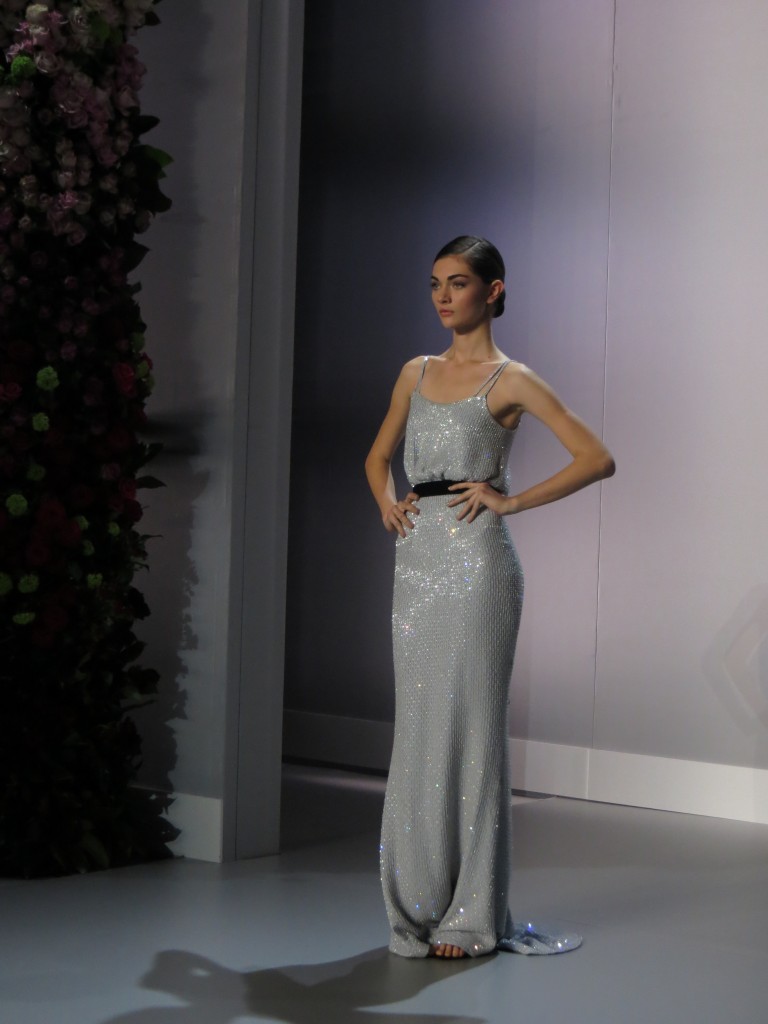 Working in true couture tradition this young maison de couture demonstrate atelier skills that attest to why they were invited to join the prestigious Chambre Syndicale de la Haute Couture, making this duo the first British brand in the century to show on the federation's official schedule. An exceptional garment boasts as many as 1,600 hours of hand embroidery, 800.000 beads and crystals, and 120 hand-made fabric buttons.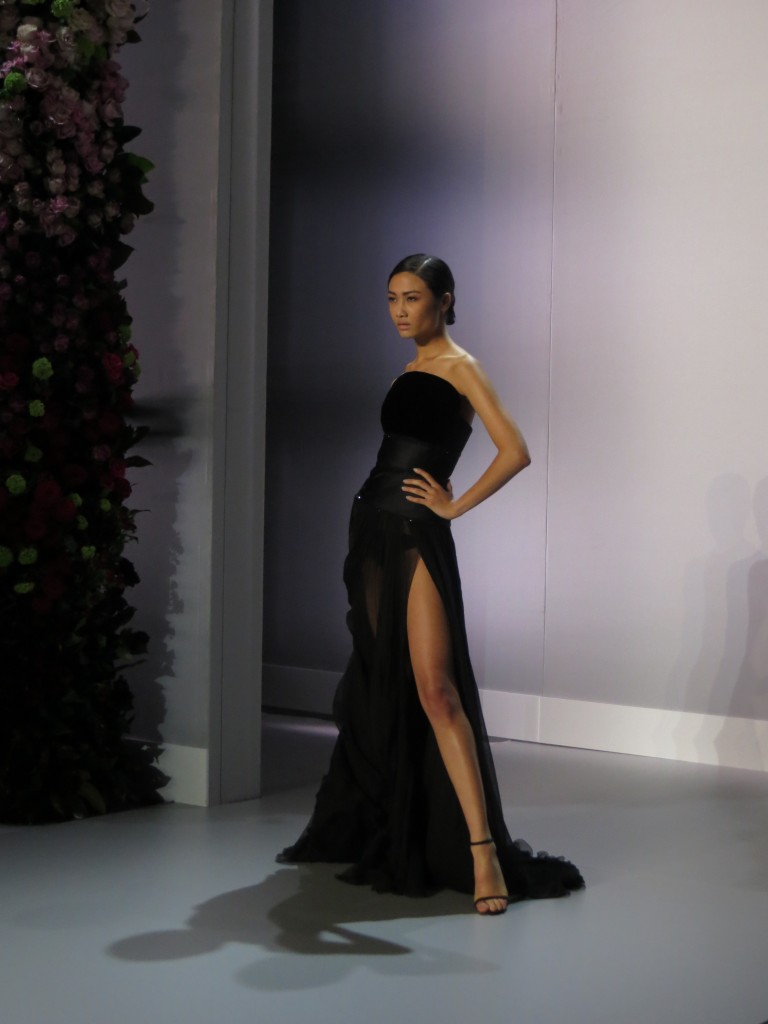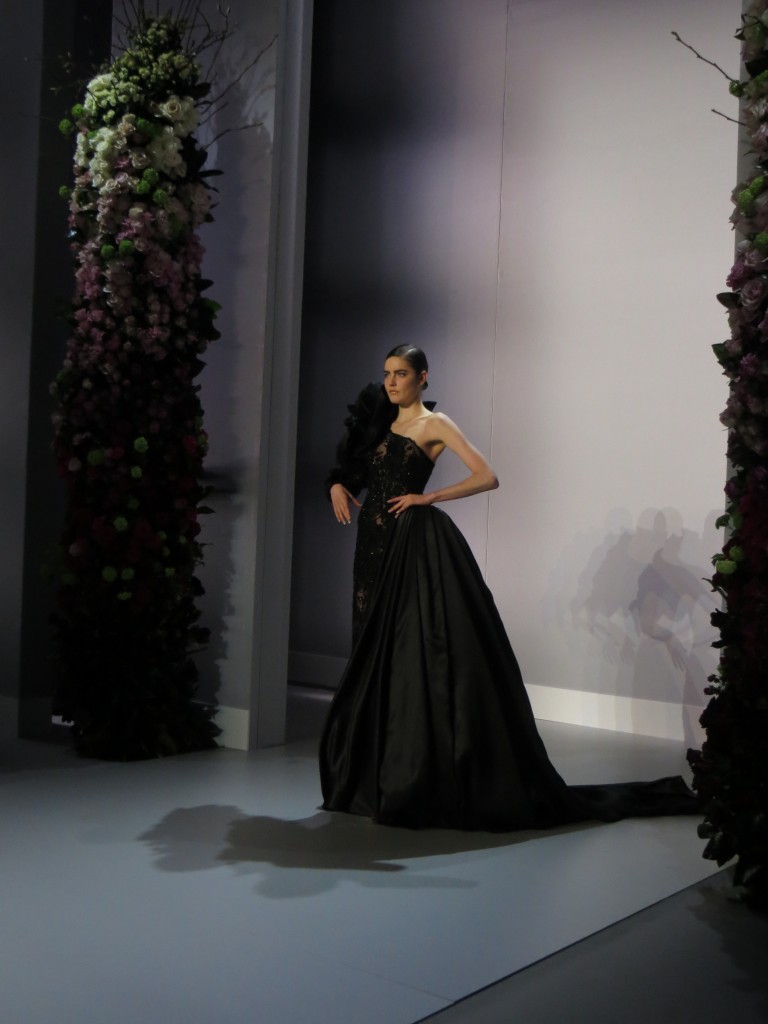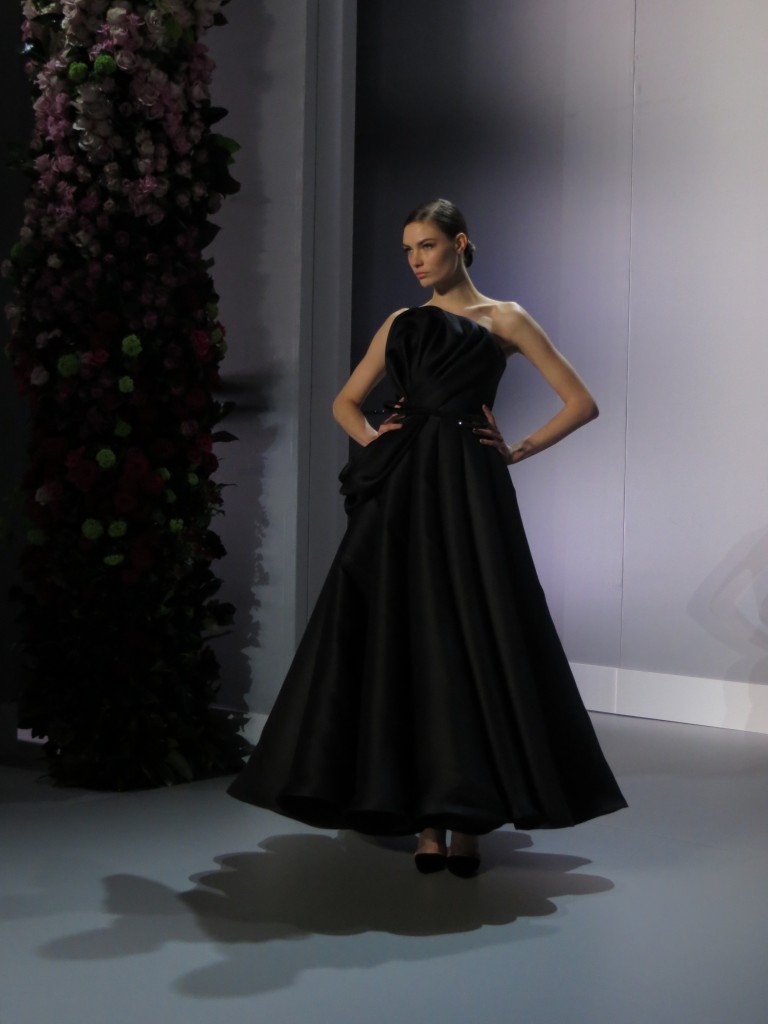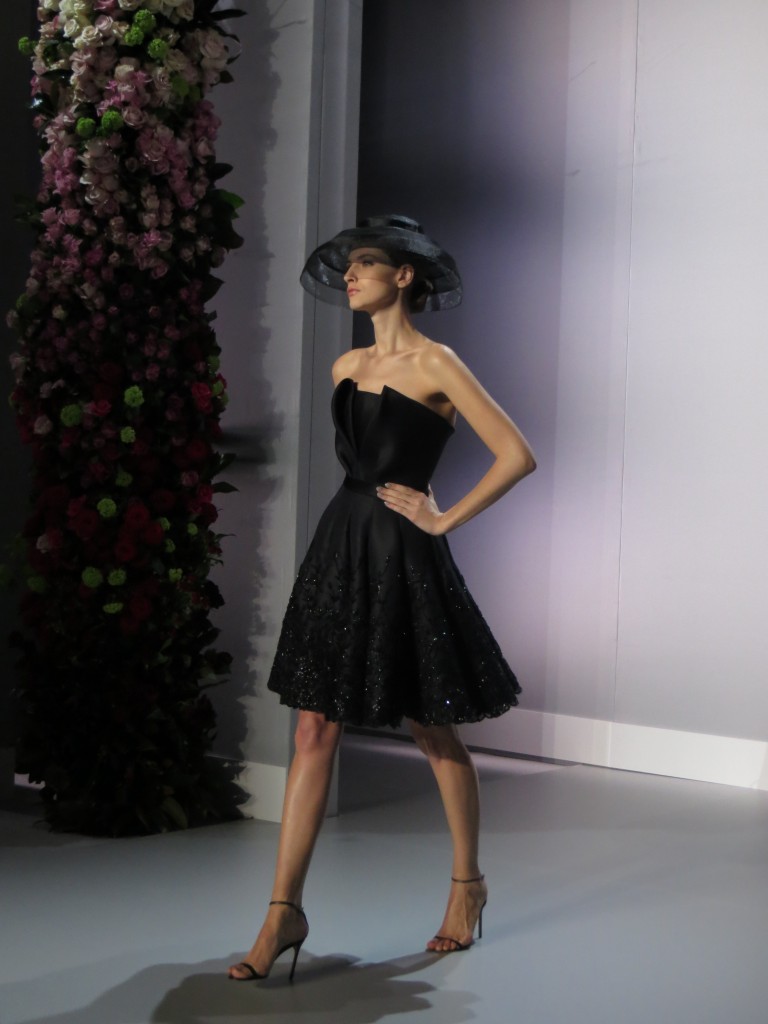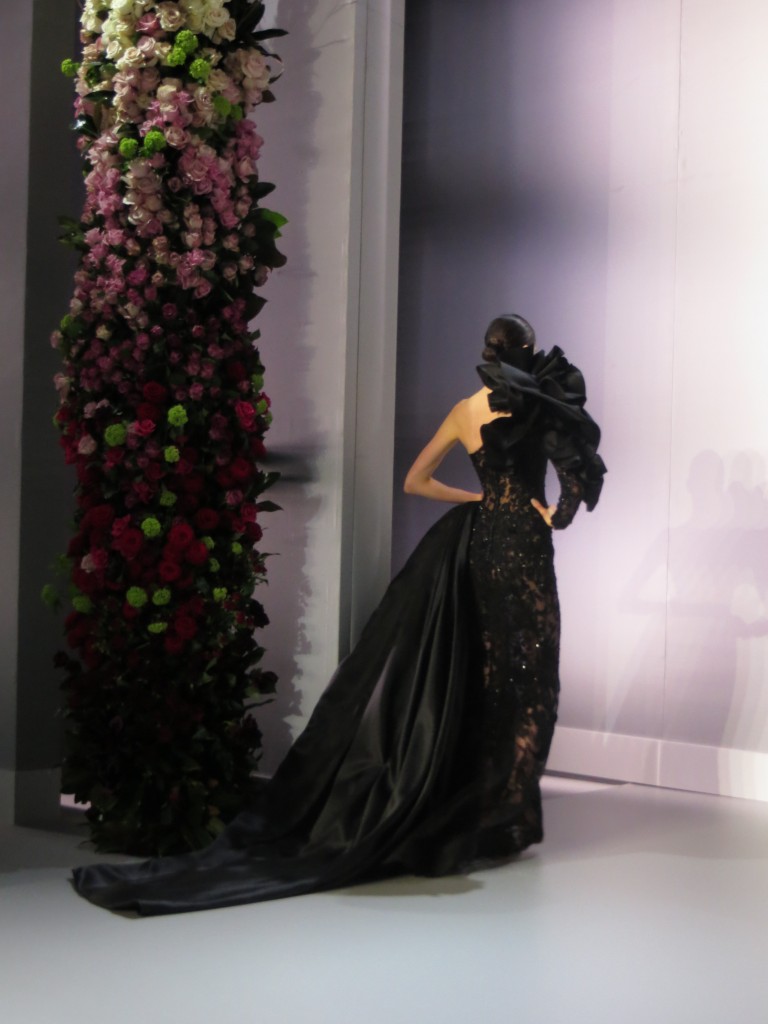 With a finale of voluminous, sweeping gowns in raspberry red, royal-blue and white, Tamara Ralph and Michael Russo are flying the Union Jack, bringing Paris Haute Couture Week to a close with a landmark in fashion history.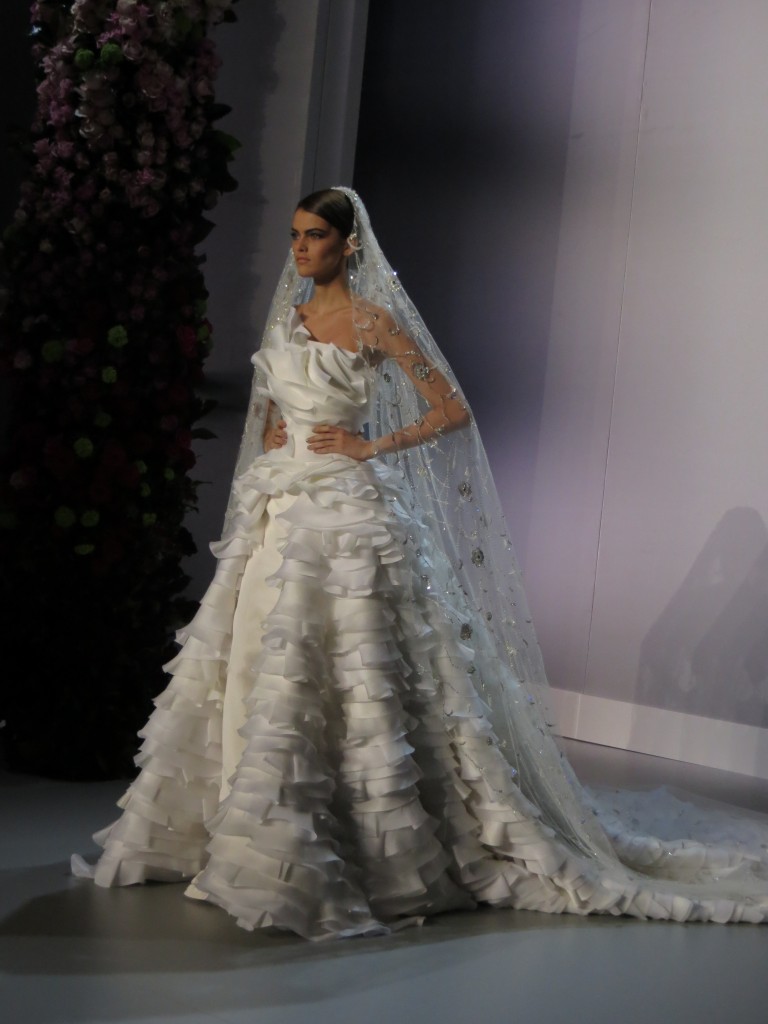 I would LOVE to own the entire collection!!! Thanks for a fantastic show…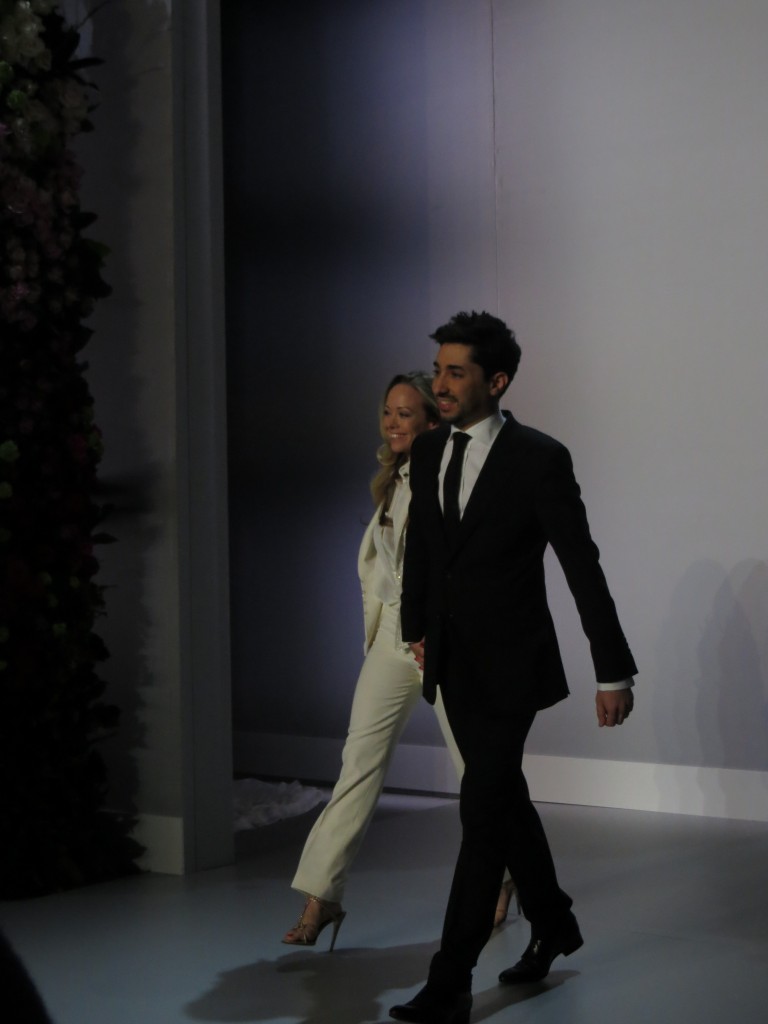 See the end of the show… all the dresses: