Versace, Haute Couture show 2013-14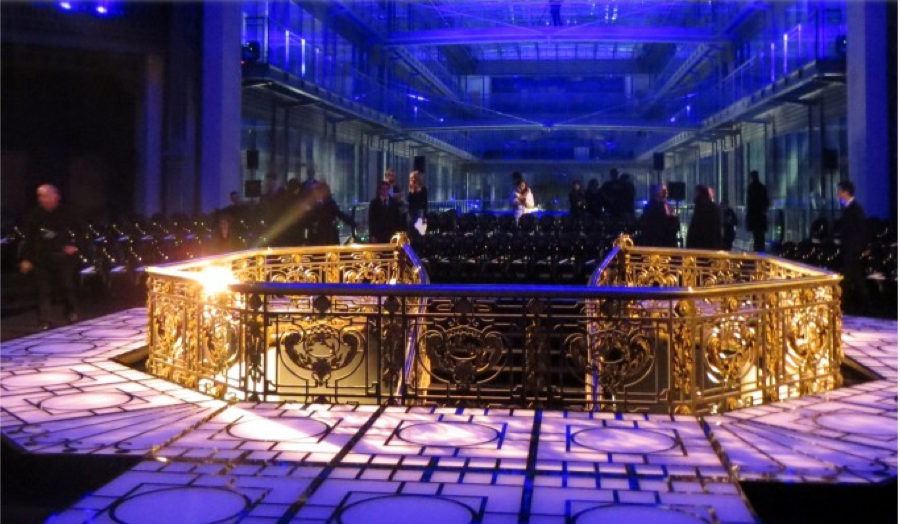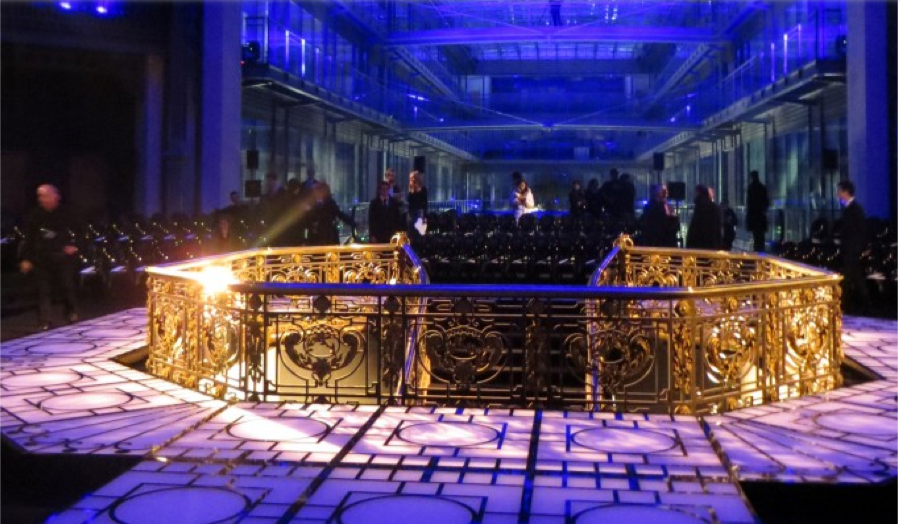 The Versace Haute Couture Show SS13 in Paris was really outstanding! One of the best Haute Couture shows I have seen until now. The settings were extremely beautiful and Kevin Costner (the American Actor that most of us know from the movie "The Bodyguard") attended the show – amazing detail!
Article and pictures by Julie Johansen
VERSACE, HAUTE COUTURE 2013-14 
When I entered the fantastic room all the greatest run-way-photographers had already begun lining up: Ready to shoot Versace´s Haute Couture Collection Spring/Summer 2013.
Amongst them were: Bruno Rinaldi (who has been a fashion photographer for over 40 years now, and with whom I made an Interview after the show), Valerio, Leah McQueen and Stefano Guindani
Amongst the guests was the american actor Kevin Costner: An icon that many people will remember for the 80s film: The bodyguard. Remarkable that he still looked just as good!
The Versace Haute Couture SS2013 Collection
When the last guests had arrived, the show was ready to begin… and we saw:
A black anatomical dress with gold pinstripe. Graphic cut-outs of transparency that outlined the curves of the body. The look was complimented by a black fox fur shoulder piece, with gold metal embroidery emphasizing the shoulders.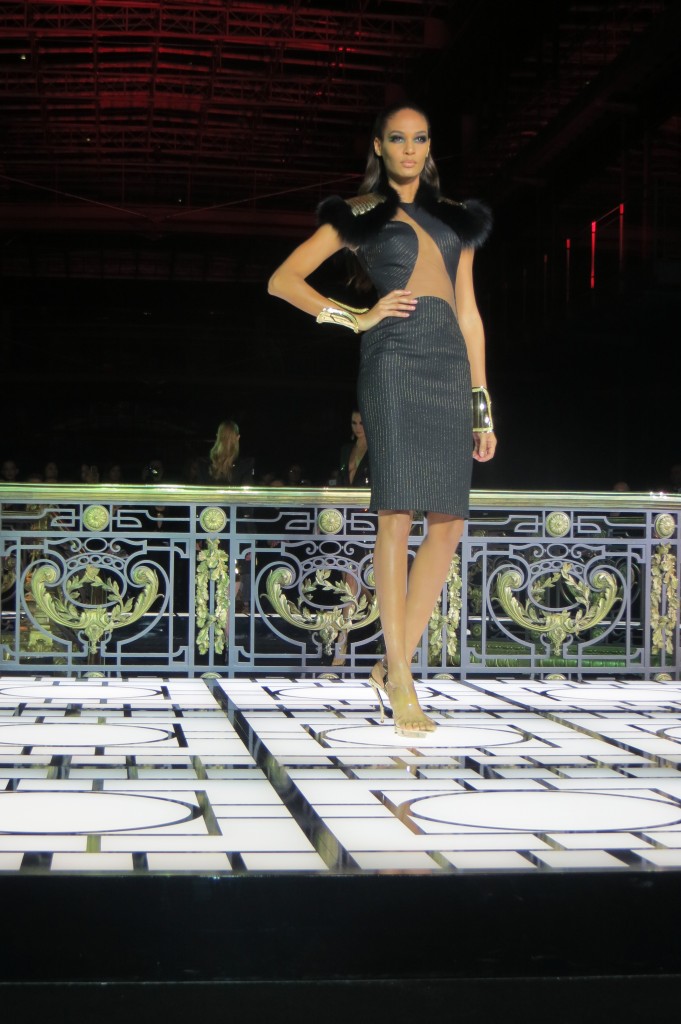 A trouser suit made from gold Japanese denim. Geometric cuts, embellished with gold metal embroidery that emphasized the shoulders and the cut of the trousers, creating a slum, sleek silhouette. The waist was clinched by a golden chain belt.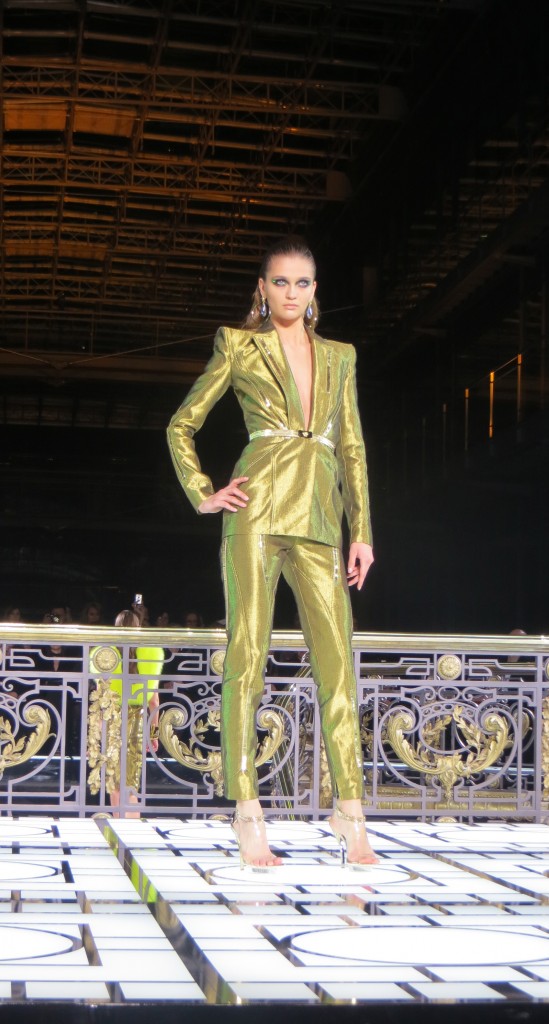 A Fluorescent yellow mini gilet. Alternating strips of mink applied onto a base of invisible tulle and mixed with borders of embroidery made in a geometric pattern of crystal, python and gold laminate.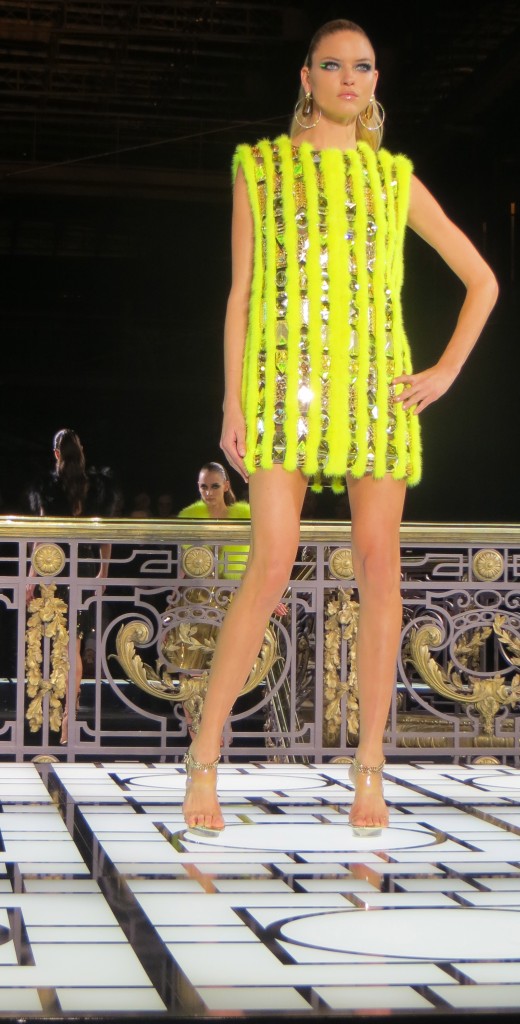 A Fluorescent pink fox fur gilet, woven by hand. A gold chain belt that emphasized the waist. A pink mini bustier dress was worn underneath.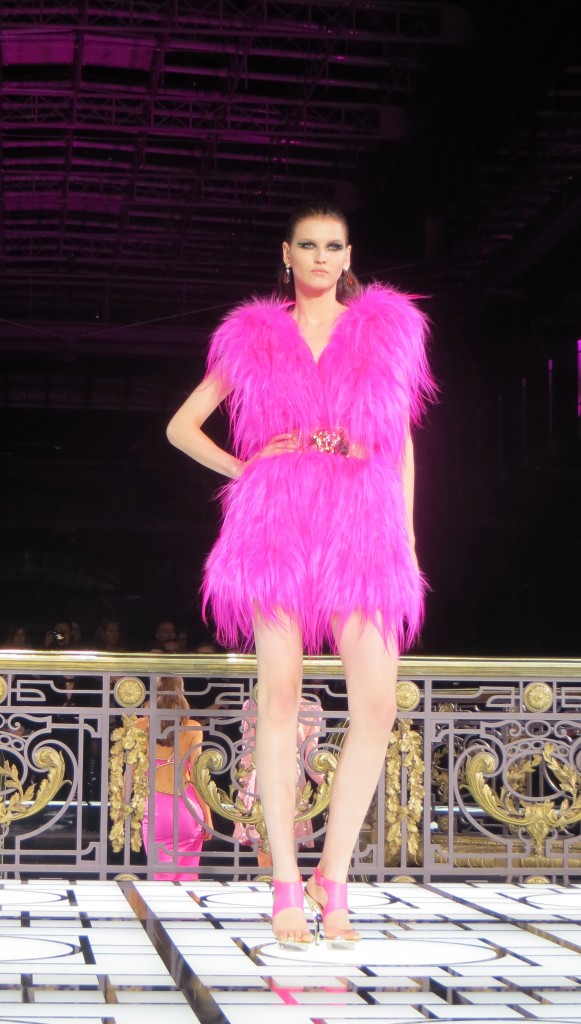 An anatomical mini dress in metallic gold leather. Flourescent yellow piping outlined the geometric cuts. A black fox fur with embroidered shoulders completed the look.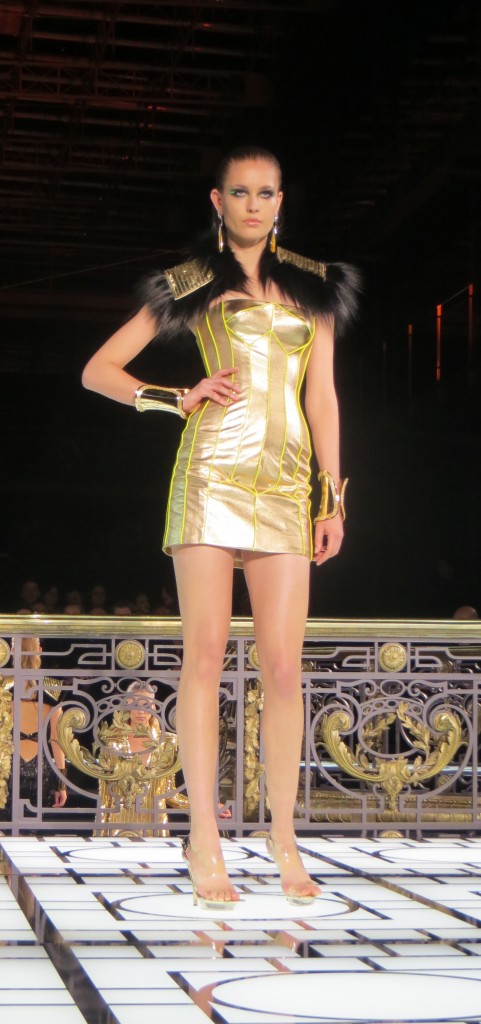 A mini dress made from fuchsia pink metal mesh. A panel of white silk chiffon with a glossy effect layered over the top. Leather tubes around the neck.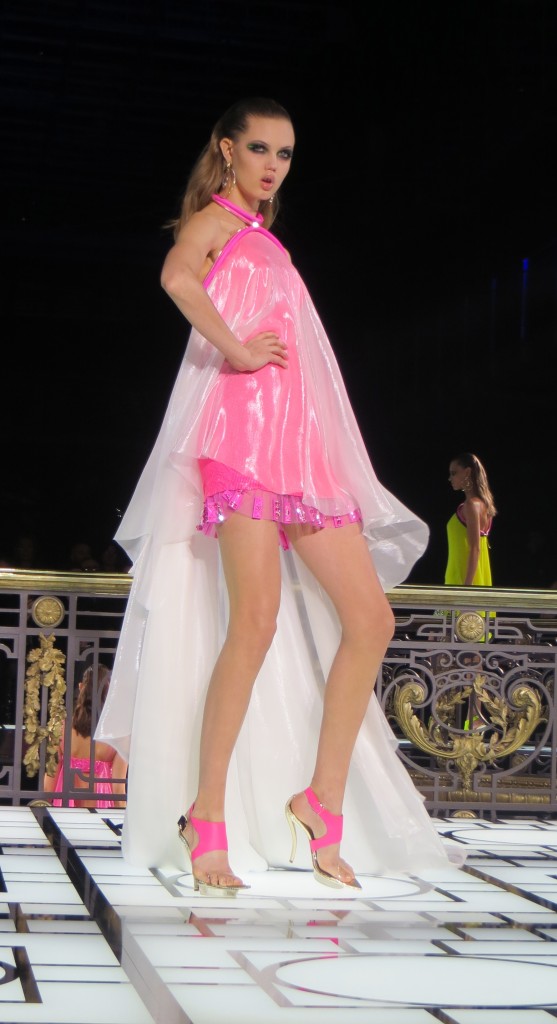 A baby doll evening dress in fluorescent pink. An embroidered band across the bust was embellished with pink crystals and mirrored elements.
An amazing feminin collection – A must have next summer