Dior, Haute Couture show 2013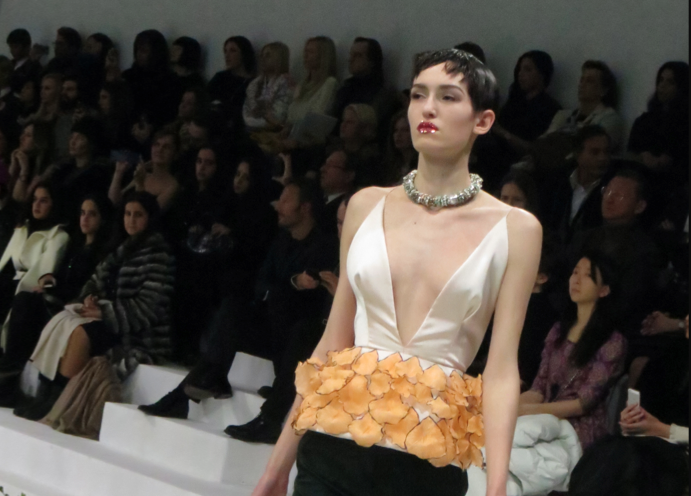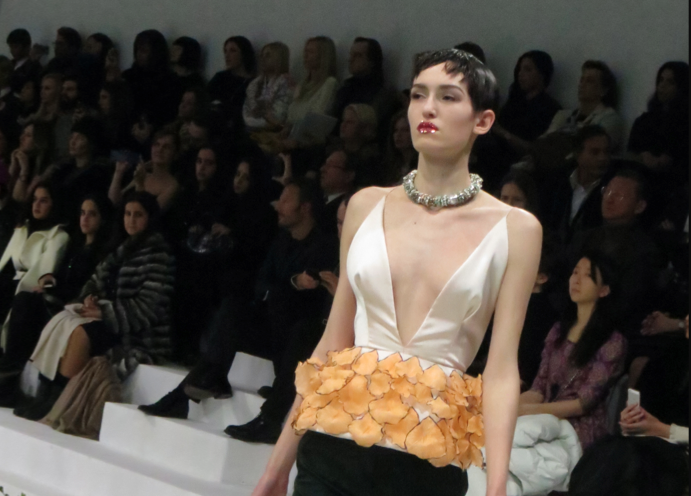 The Dior Haute Couture fashion show 2013 was exceptional! Raf Simons, Artistic Director of Christian Dior, had created a garden-theme that symbolized an embodiment of the seasonal growth and change. He had focused on the flux of the natural world tempered by human control and craftsmanship.
Article and pictures by Julie Johansen
DIOR HAUTE COUTURE IN PARIS 2013 
Raf Simon, Artistic Director, said to the press: "I wanted to do a very self-explanatory collection this season. I wanted it to literally be about the season; to be about the very idea of spring".
http://youtu.be/fRAsOkpKh4Y
The clothing and the women reflected the passing of time of the season, beginning as the signs of early life and blossoms from the winter ground, to the full flower and blooming of mid summer. Much of this sense was achieved through a concentration on the exquisite multi-layered flower embroidery that increased as the collection continued.
Silhouettes were in flux this season, seemingly finding their own forms naturally and yet al expertly tended to and under control.
The garden was both the perfect metaphor and setting for the collection. Presented in the Jardin des Tuileries, with all of the multi-layered history this location entails. The Garden was both without and within the mirror walls of the show venue. Here, amongst the boxwood hedges and trees of a contemporary "jardin a la francaise" the model would emerge and take their place as the flowers.
Amazing atmosphere and collection!!! So feminine and enchanting. I loved it.