Dior, Men´s Wear Fashionshow 2013-14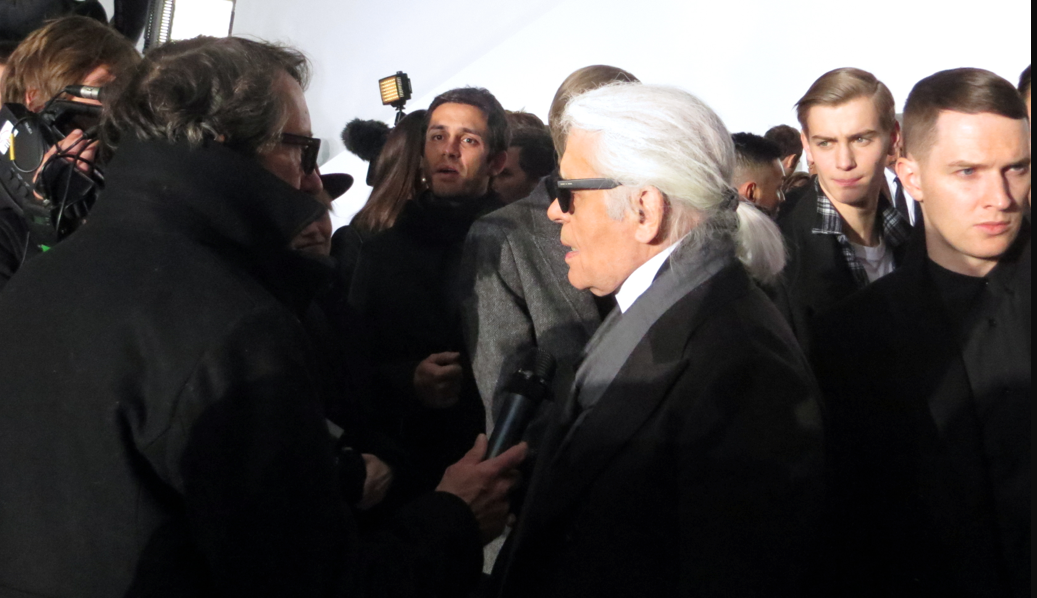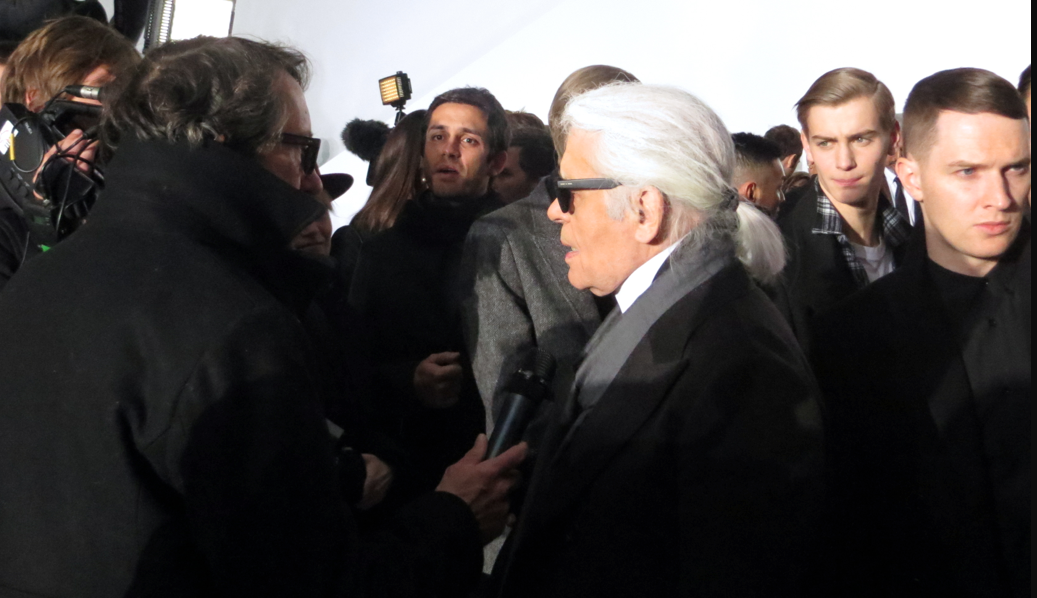 It was an elegant Dior collection that was shown on the catwalk in Paris the 19.01.13. Everyone was there: Karl Lagerfeld, Suzy Menkes (Fashion editor), Schott Schuman (American blogger: "The Sartorialist"), Godfrey Deeny (Editor at large for women's fashion at the French newspaper Le Figaro) and of cause all the great fashion photographers etc.
Article and pictures by Julie Johansen
DIOR MENS WEAR 2013-14 
Creative Director Kris Van Assche had created an elegant Dior collection that certainly showed the amazing spirit of Dior.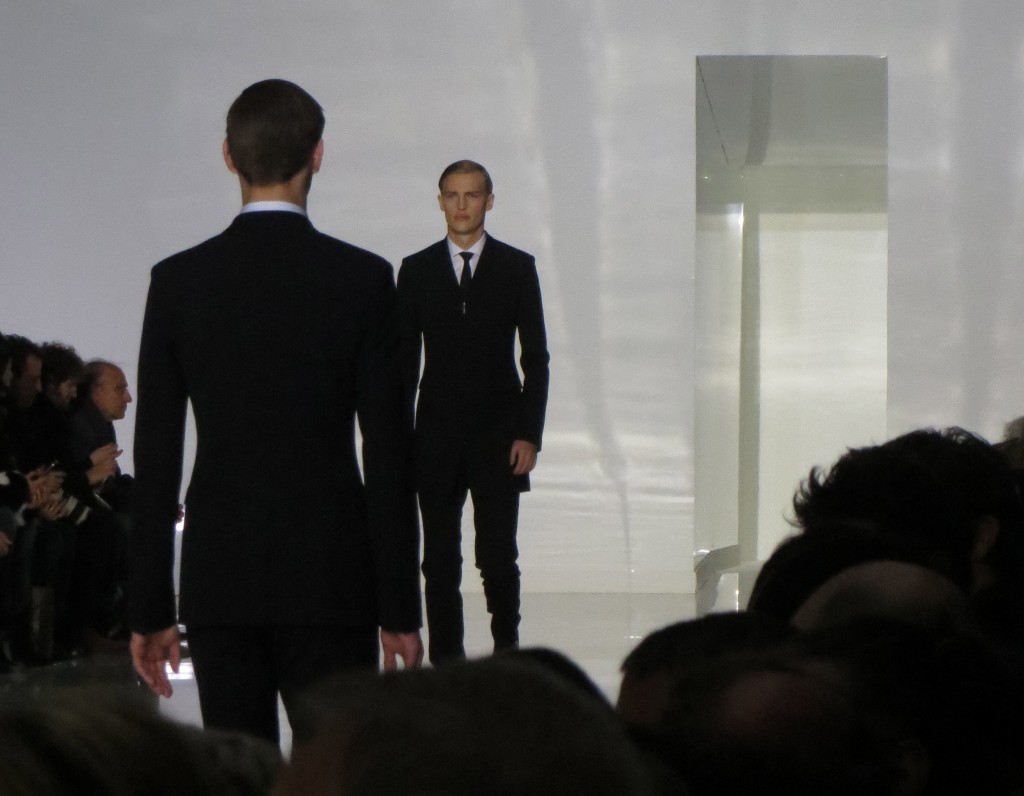 Scott Schuman, the American blogger and fashion photographer who has created "The Sartorialist" blog, was sitting on my feet – dedicated to get some nice pictures. A cool man with a great humor! Leah McQueen (Fashion photographer) and I bumped into him again later after another show – he was going to a meeting, we were going to the Dior after-party.
There was an amazing atmosphere at the Dior show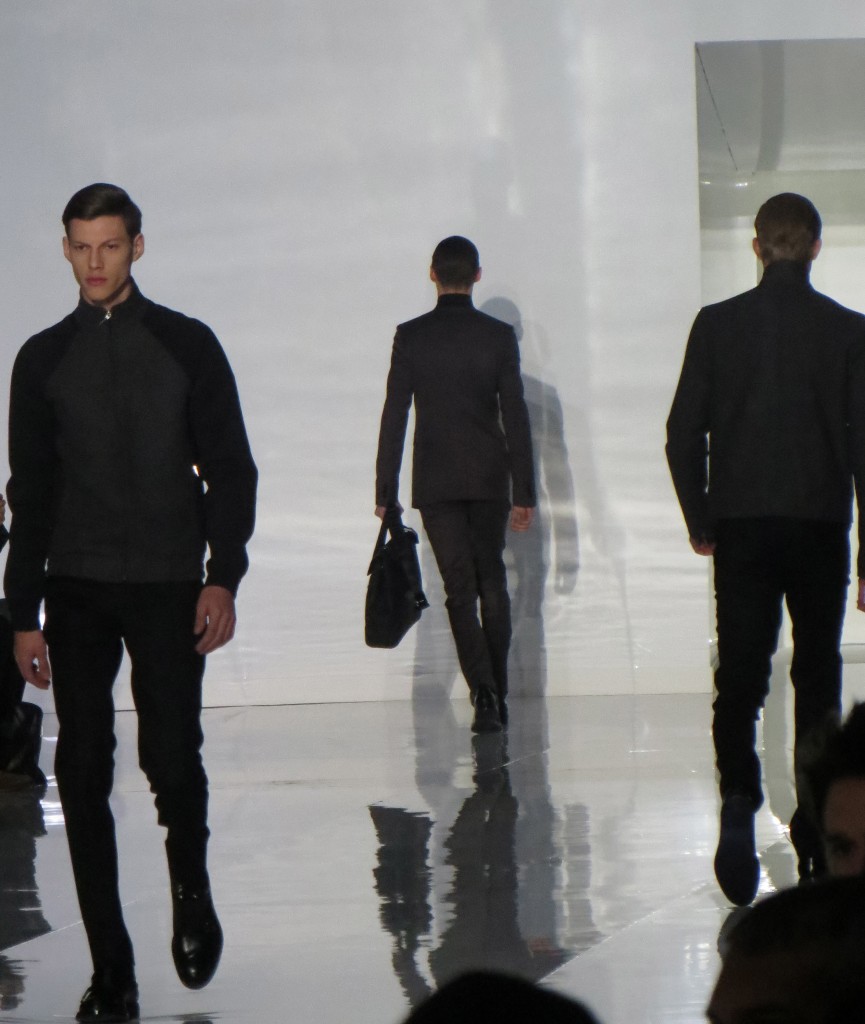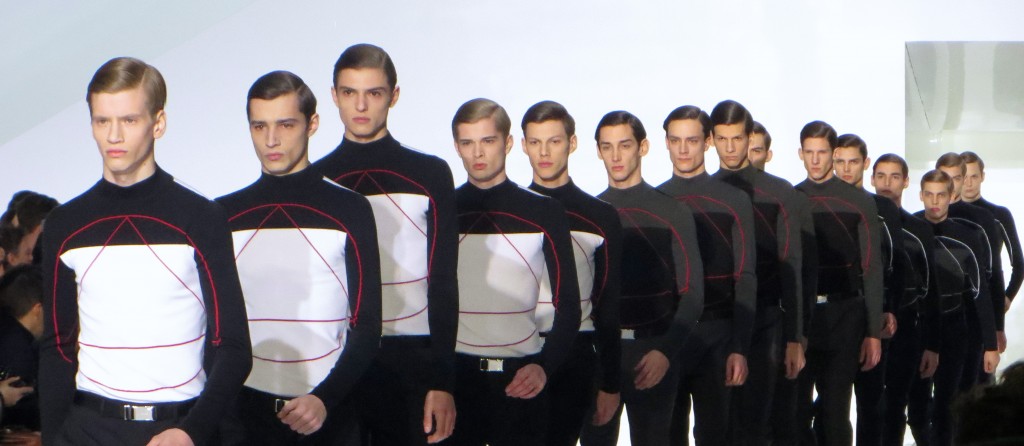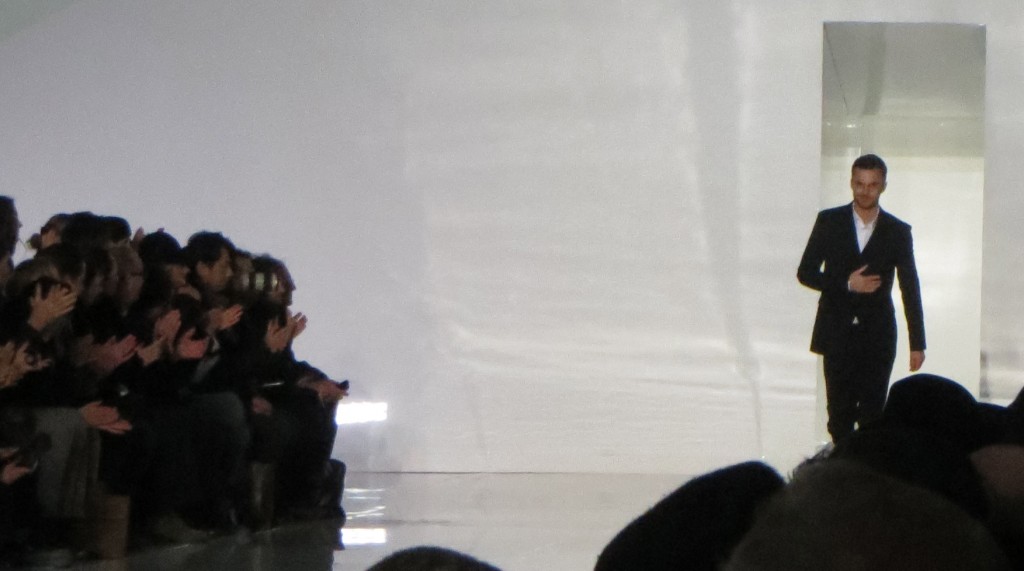 After Dior show
After the show I had a quick chat with the producer of the show. Think of all the time and effort it takes to establish a show like this!
I stood still for a while, observing and admiring how  Karl Lagerfeld took his time to let people have their picture taken with him. Some people say that he never smiles, but then think about what it must be like always having a crow of people attached to you like flies! He was polite to everyone and with glimpse of humor when he talked.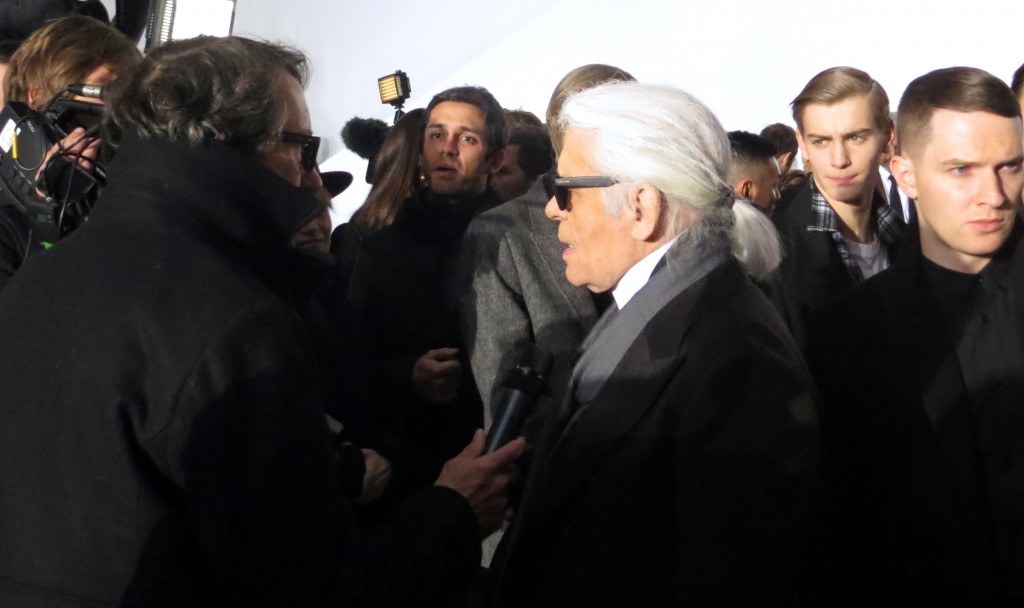 He also carrying around his cell-phone with a Karl Lagerfeld cover – I like that: A creative man with a great portion of marketing knowhow.
The Dior mens wear F/W 2013-14 was filled with style and straight lines.