Givenchy, Men´s Wear 2013-14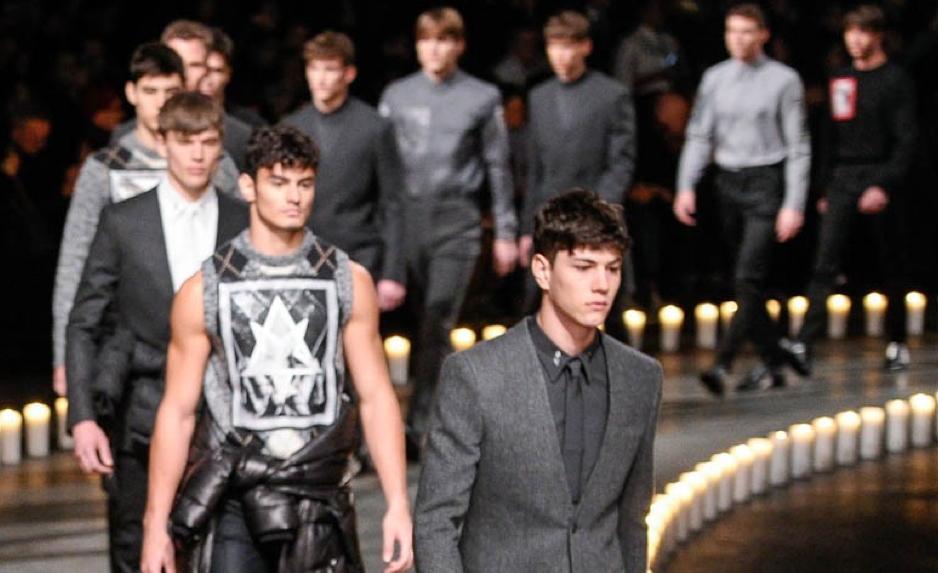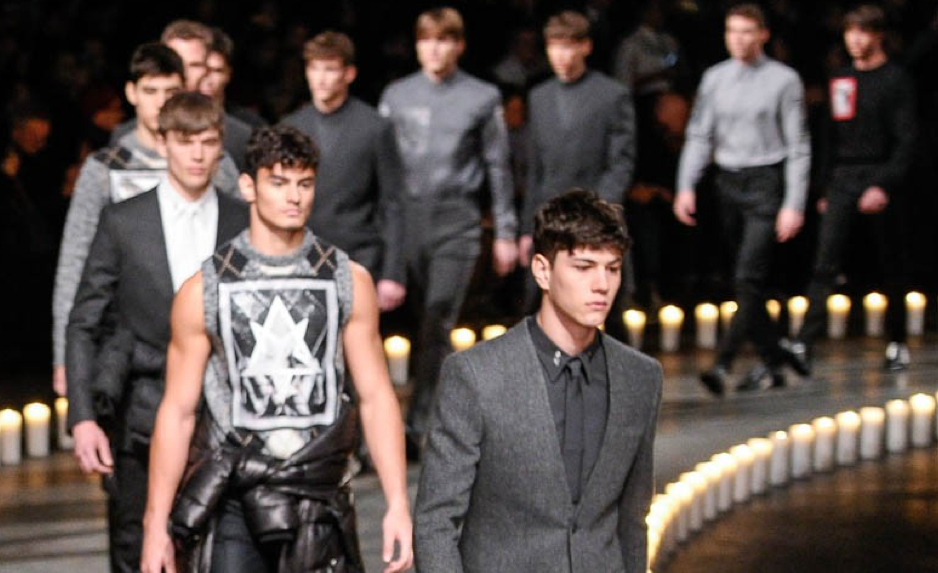 While the show fell outside, the Givenchy Men´s Wear F/W 2013 -14 collection was presentered inside – in a warm atmosphere: A strong, dark and powerful collection, that definitely had a religious touch to it. Have a look.
Article and pictures by Julie Johansen
GIVENCHY MENS WEAR 2013-14
I arrived at the Givenchy show on a scooter with one of the fashion photographers.
He went inside the Hall Freyssinet in the 13th arrondisement to set up his gear while I waited outside in the line.
The show was set to begin at 6pm and since we had arrived a bit early it started go get cold…and when cold turned into snow we decided to seek shelter in the nearest cafe.
I think Café le bar had a good turnover that night cause we weren´t the only one who had got the excellent idea to warm up with a coffee. The place was packed with fashion people: amongst others Fashion photographer Steve wood and his assistant Elinor.
Once the PR-staff opened the doors to the Givenchy show I completely forgot how cold I was. Candlelights with a warm glow lighted up the room and everyone seemed to be excited to see the new collection.
Once the models entered the podium I was carried away.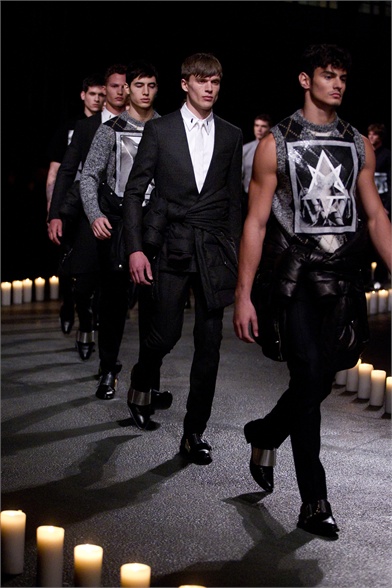 Biography: Givenchy´s Creative Director Riccardo Tisci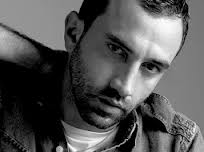 Born in 1974 in Taranto, Italy.
He graduated from London´s Central Saint Academy in 1999.
After graduating Tisci started working for companies such as Puma and Coccapani before signing a three-year contract with Ruffo Research, which launched the careers of a plethora of fashion designers.
Once his contract had expired in July 2004, Tisci began to work on his own collection, which he exhibited during Fall 2005/2006 Fashion week in Milan.
Shortly after he was named Creative Director for Givenchy women´s wear and haute couture.
In May 2008 he was also named as menswear and accessories designer of the Givenchy men's division.
Tisci´s apparent fascination with Gothic touches has drawn new attention to the Givenchy brand – and meets the Catholic roots of Givenchy in a good way.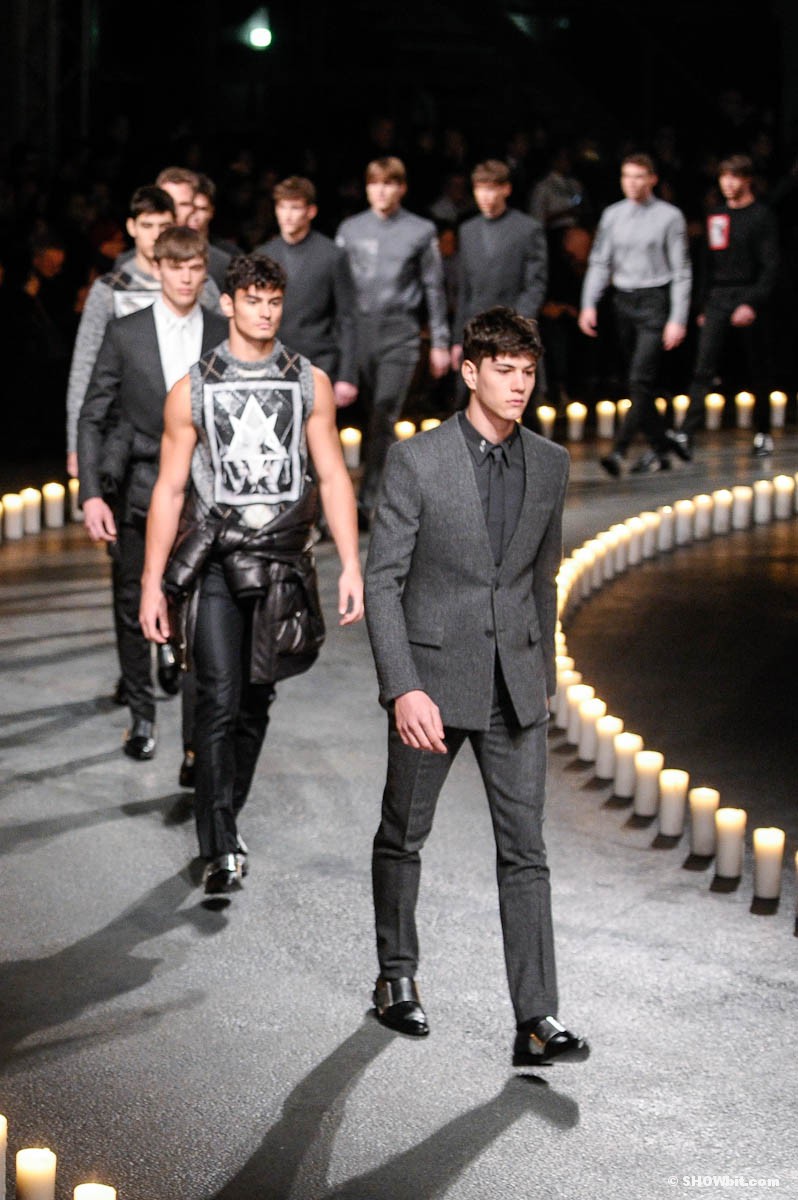 I loved the show…thumbs up, with one of the fashion-photographers!