Hermès, Men´s wear fashionshow 2013-14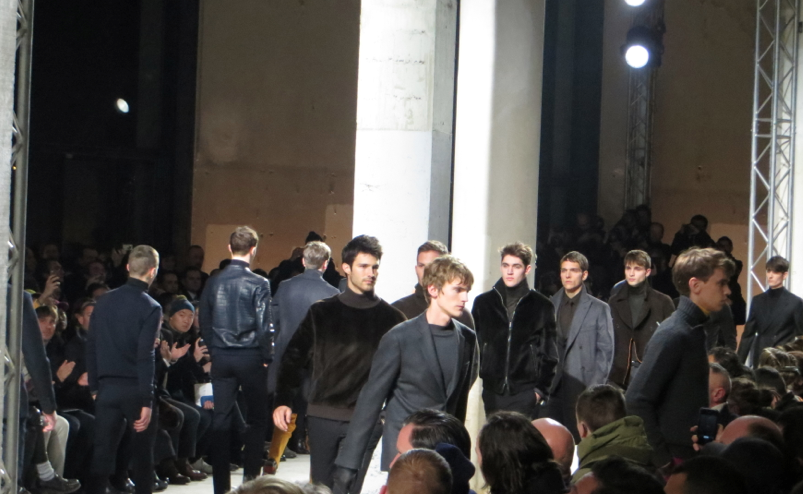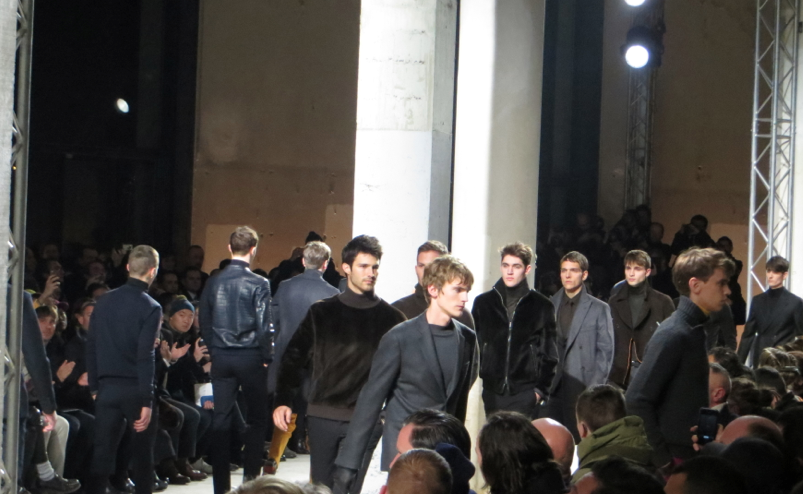 People arrived at Hermès Men´s Wear 2013-14 fashion show around 8pm. It was taking place at Palais de Tokyo. There were Champagne and smoothee for everyone who wished for it while they were finding their seats and saying hallo to everyone they knew.
Article and pictures by Julie Johansen
Hermès, Men´s wear fashionshow 2013-14
One of the big fashion photographers said: "The fashion world is like a little big family". It is great to meet the same people season after season.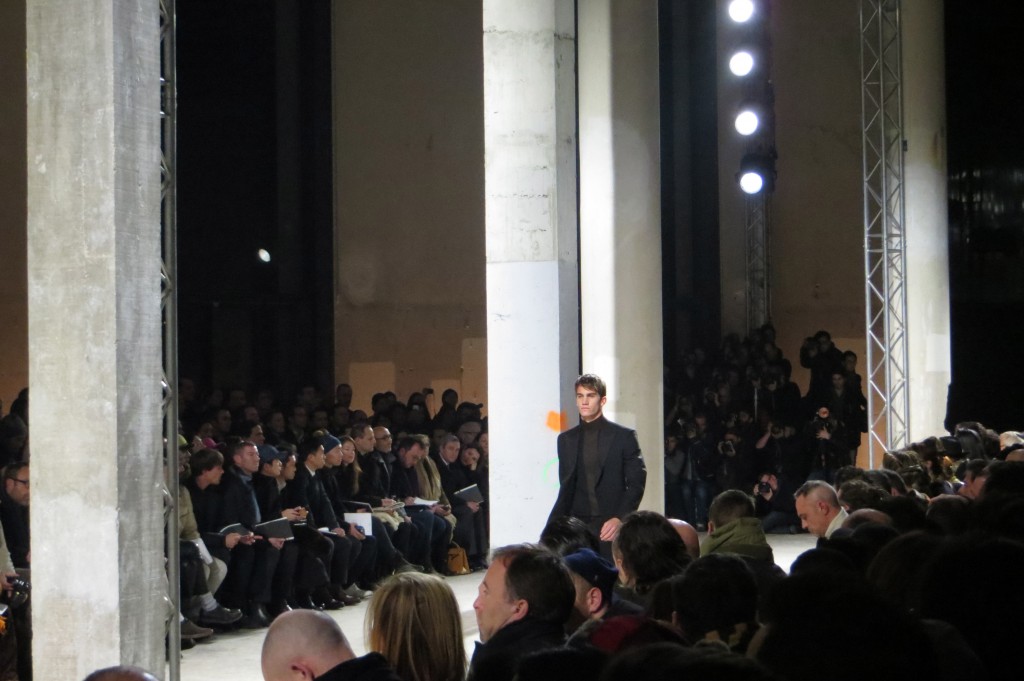 Hermès Fall/Winter 2013-14 was sophisticated chic and colorful: A combination of blue, pink, magenta and yellow, splayed across sweaters, pants, and shoelaces.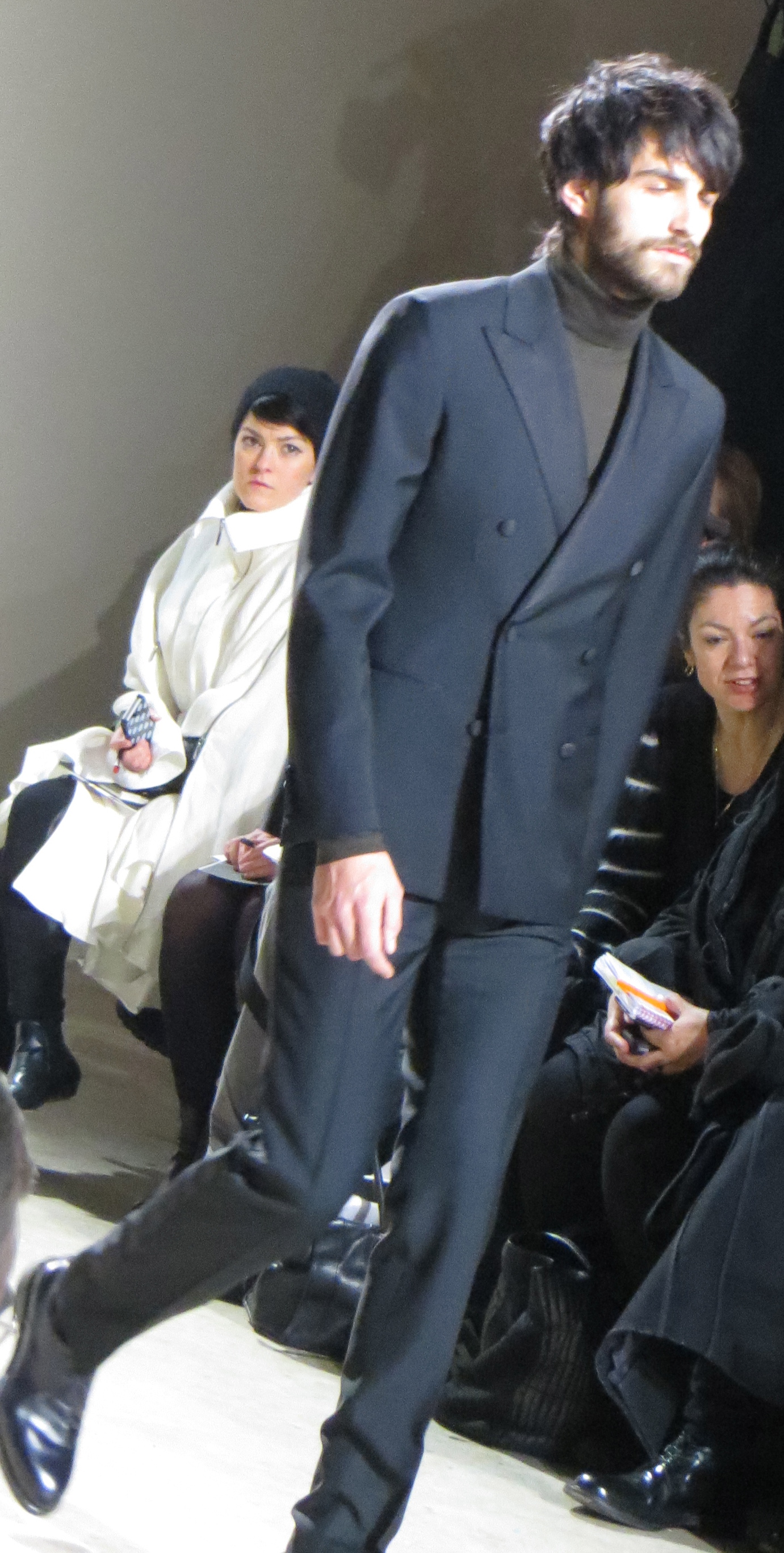 Understated luxury continues to be the brand's trademark, featuring impeccably tailored cuts. I have a friend working at Hermès and also she confirms that everything is done with great perfection.

Nothing is random in the Hermès collection…
Quality materials like: cashmere, wool, mohair, calfskin, mink and chiffon crocodile were being put into play in this men´s wear fall/winter collection. Again, it shows the luxury stamp of Hermès.
The editors were pleased! Indeed, it was an amazing collection that showed a great match of colors!!!