Elie Saab, Haute Couture show in Paris 2013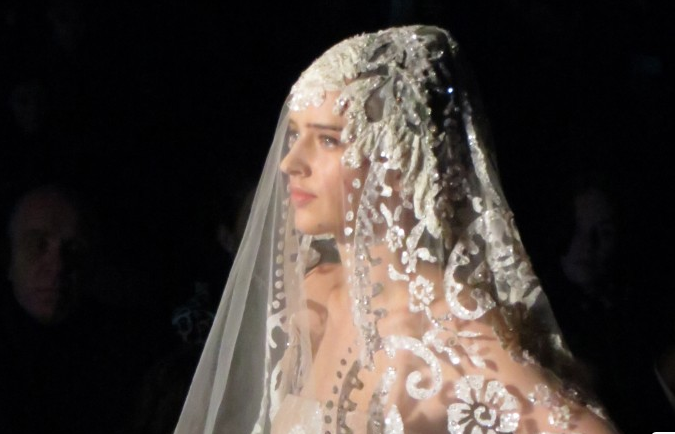 [vc_row][vc_column][vc_column_text]This season, Elie Saab showed a fragile elegance; a degree of transparency over silky skin, with a touch of pink and gold. During the show I saw a man doing a reportage about the fashion-show. Afterwards I talked to him about luxury. Here you can see the beautiful collection from Elie Saab´s and read what Ed had to say about luxury.[/vc_column_text][/vc_column][/vc_row][vc_row][vc_column width="1/2″][vc_images_carousel images="11026,11027,11028,11029,11030,11031,11032,11033,11034,11035,11036,11037,11038,11039″ img_size="350×430″ speed="7000″ autoplay="yes" el_class="centre"][/vc_column][vc_column width="1/2″][vc_column_text css_animation="left-to-right"]
Elie Saab, Haute Couture show in Paris 
The light turned off and the models entered the catwalk wearing dresses with neo-Baroque and floral motifs
The pale pink dresses seemed to slip on like a second skin.
And finely the Bride emerged in a crystalline cloud of champagne lase, an infinitely graceful vision of delicateness… amazing!
After the show I talked to Ed Kavishe (Working for Fashion Wire Press)
Ed has been a photographer for over 12 years.
I asked him what luxury is to him?
He said: "Luxury is being able to enjoy and appreciate the things you love. To Appreciate it instead of taking it for granted. For example being invited to fashion shows: Even though you have done it a lot of times and for several years, you should still remember to appreciate it!"
I couldn´t agree more. With these words I hope you´ll enjoy your day!
See the last Elie Saab show here.[/vc_column_text][/vc_column][/vc_row]