Bowie Wong, Haute Couture Paris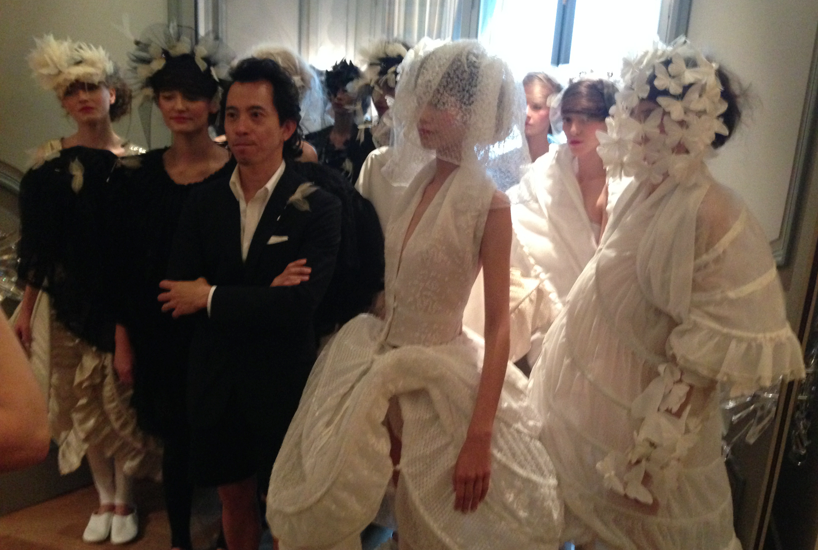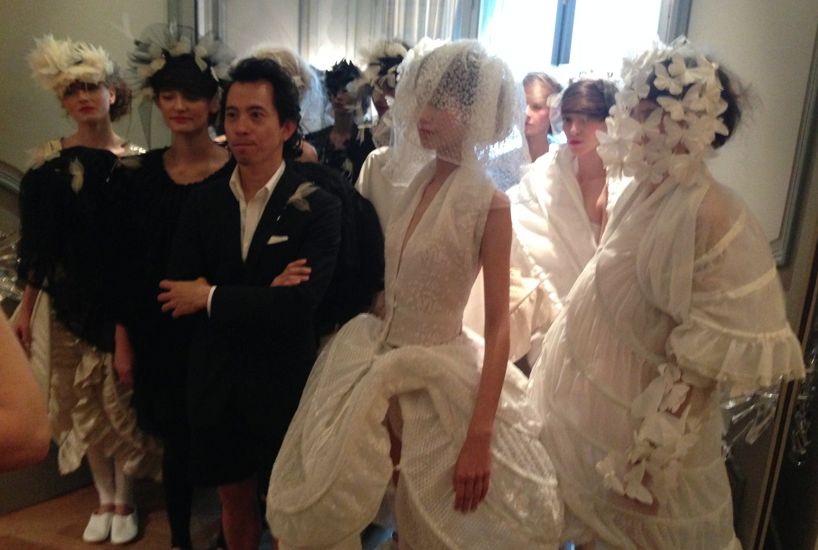 [vc_row][vc_column][vc_column_text]Bowie Wong, one of my favorite Haute Couture designers, overdid himself once more with his magnificent 2015 collection – presented in Paris during fashion week. I loved it. I was glued to the chair with my mouth wide open while the show went on. "For me, the magic of couture is that it is the creation of a fairytale. Each season is an evolution of the story as I am telling it." Says Bowie. Take part of his adventure here.[/vc_column_text][/vc_column][/vc_row][vc_row][vc_column width="1/2″][vc_images_carousel images="10904,10905,10906,10907,10908,10909,10910,10911,10912,10913,10914,10915,10916,10917,10918,10919,10920,10921″ img_size="350×400″ speed="7000″ autoplay="yes" el_class="centre"][/vc_column][vc_column width="1/2″][vc_column_text css_animation="left-to-right"]
About the collection
Bowie Wong´s innovative and spellbinding designs looks like nothing I´ve seen before. This is what I admire so much about him: his creativity and ability to think out of the box and turn his thoughts into concrete and elegant dresses. Especially in the world of fashion, where it is very difficult to create something that hasn´t been seen or done before.
Throughout time fashion has evolved gradually, but today it evolves and changes faster than ever before, which means that as a designer you must be extremely creative and talented to follow up with society´s demand of fast-fashion and constant newness. This is why I´m even more impressed when I see Bowie Wong´s design: A collection that seems to be very carefully thought through, down to the finest details. And despite the short deadlines he has succeeded in creating something really refined.
Bowie is constantly trying to challenge his designs process, which is probably one of the keys to his success.
Bowie Wong found his inspiration for this collection in the early stages of transformation of a cicada. In the individual elements of the insect – from its curved shell to its fragile lace-like wings. Really impressive.
After the show he said: "Free yourself from restrictions and don´t get stuck in one shell. Be inspired to transform. Go your own way and fly free." With these words I´ll finish my blogpost, hoping that one day I´ll be walking down the streets wearing one of his amazing designs.[/vc_column_text][/vc_column][/vc_row]