Elie Saab´s showroom & FW collection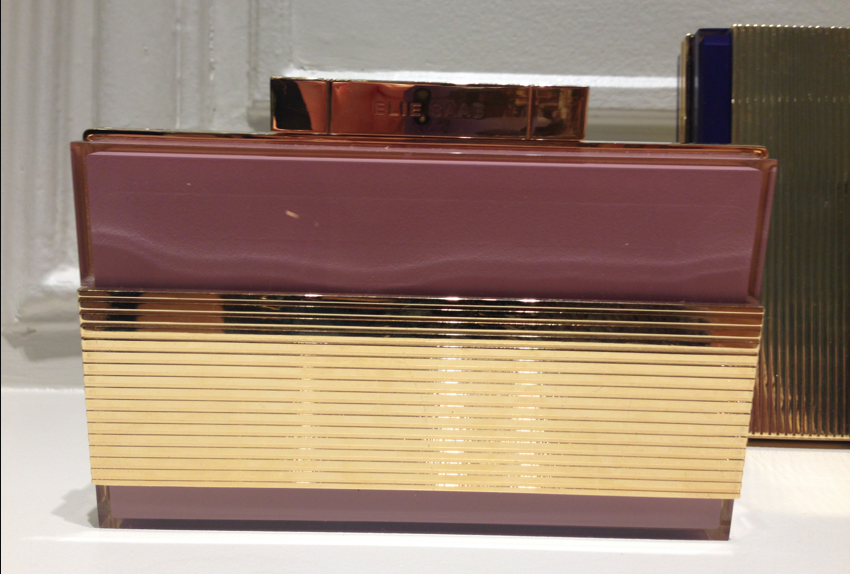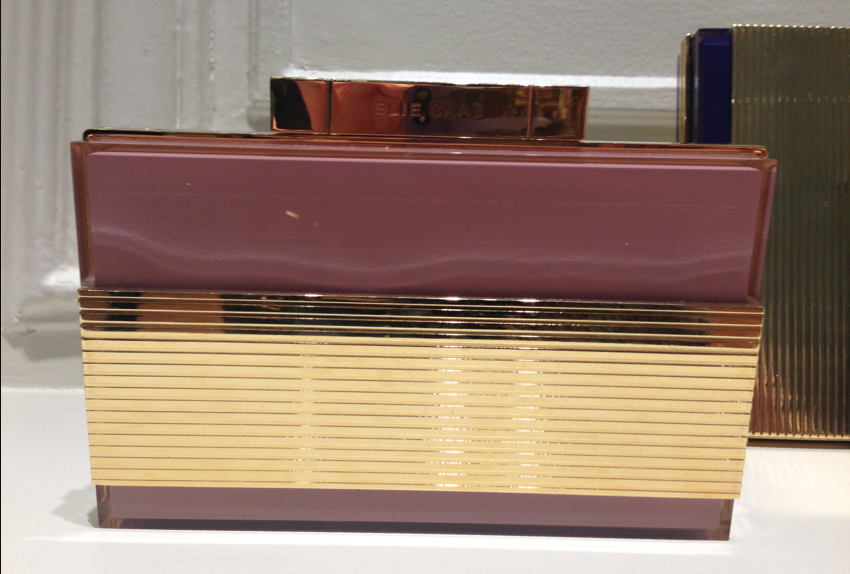 10.04.2014 I visited Elie Saab´s showroom in Paris, to see the fall/winter collection 2014-15. To show you my favorite pieces from the collection, that you can get in the stores this summer. I loved the showroom…what a classy, hundred percent elegant and splendid place! Check it out here…
Article and Pictures by Julie Johansen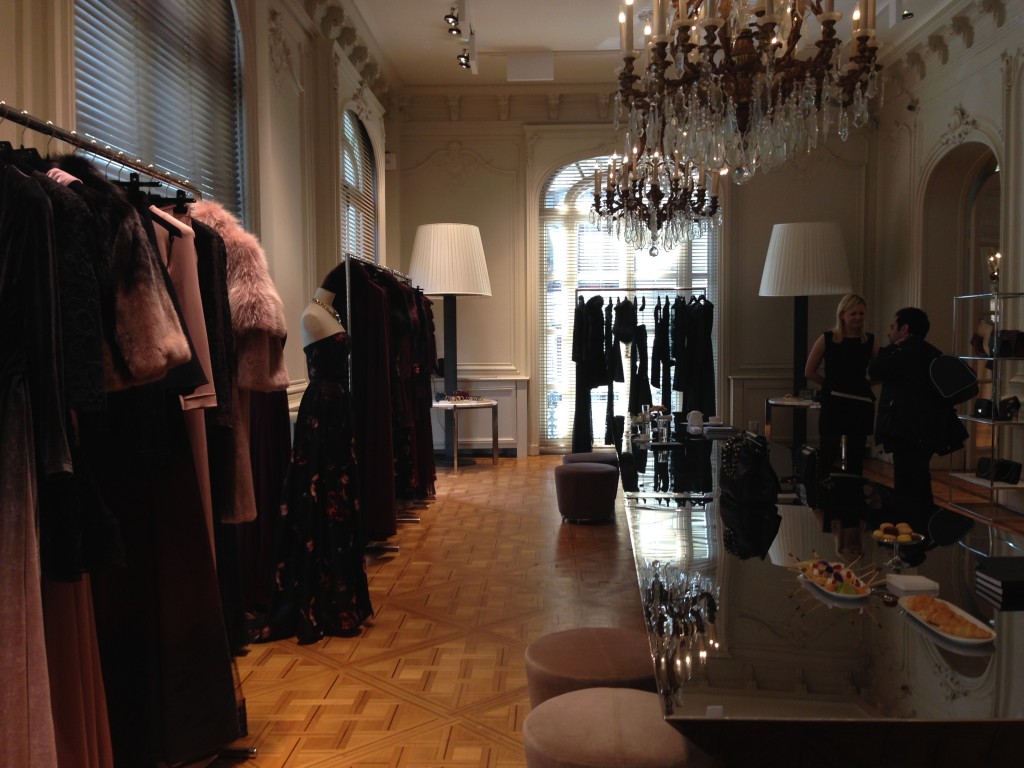 And the service: the PR ladies´ sincere smile and warm attitude, underlined a top-level´s professionalism. It was obvious that they loved working for Elie Saab. To me that´s an important factor to truly appreciate a brand..together with the history, the quality, the setting and the design of cause…
The handbags' surface textures are an exercise in precious skins: mink, crocodile and finest leathers, in the jewel tones that dominate the collection.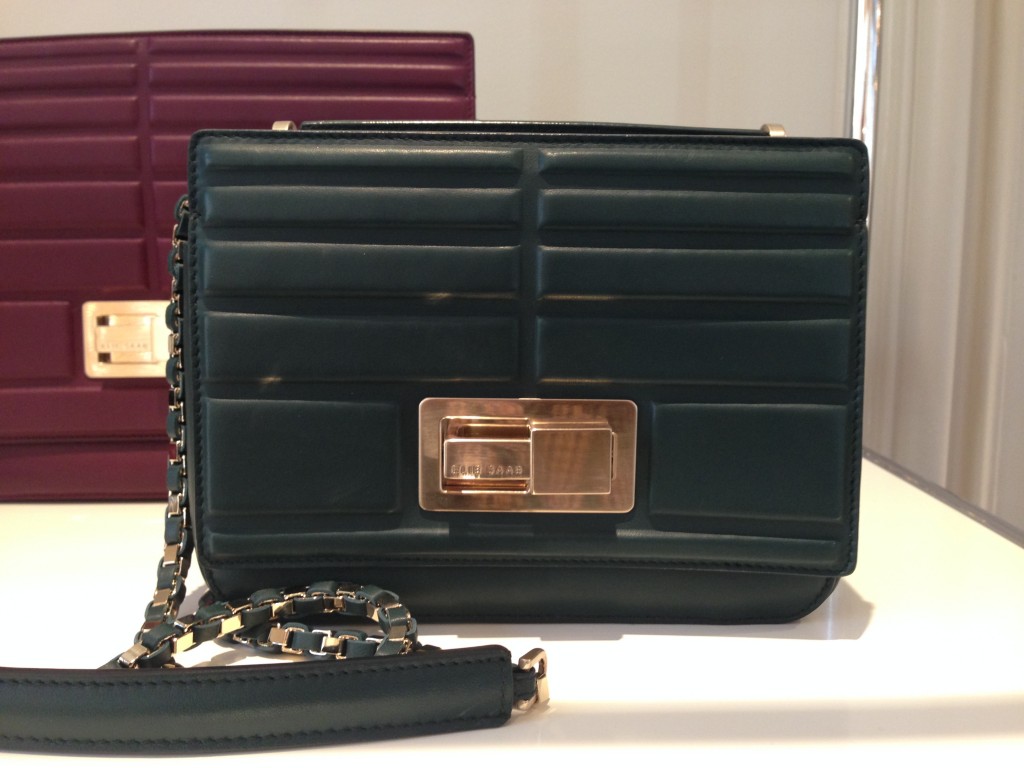 A bit of history:
Elie Saab is a Lebanese fashion designer. His main workshop is in Lebanon, with additional workshops in Milan and Paris.
Saab is self-trained and began sewing as a child. At the age of nine his attention was already turned to fashion. He used to cut patterns out of newspaper and searched his mother's closet for any lace he could find. He used his sister as his model, raiding his mother's closet for anything he could drape upon her. However, his family was pleasantly surprised when he turned out a blue and white striped gown for his sister.
In 1982, Saab launched his Beirut-based fashion label when he was 18 years old with a team of 15 employees. At first, his atelier was specialized in bridal couture. In Beirut, his reputation grew from dressing the women in his neighbourhood, and was soon enhanced by high society women who began sporting his designs. (wikipedia).
In 1981 he moved to Paris to study fashion, but ended up returning and opening his workshop in 1982.
In 1997 Saab was the first non-Italian designer to become a member of the Italian Camera Nazionale della Moda, and in 1997, showed his first collection outside Lebanon in Rome.
In 1999, Queen Rania of Jordan wore Elie Saab for her enthronement. One of his dresses—somewhat less demure, presumably, than Queen Rania's, and thickly embroidered with emeralds and diamonds—was reportedly sold for $2.4 million.
He became an overnight success after he became the first Lebanese designer to dress an Oscar winner, Halle Berry, in 2002.
In May 2003, the Chambre Syndicale de la Haute Couture invited him to become a member, and he showed his first haute couture collection in Paris in July 2003. His first ready-to-wear collection in Paris was the Spring-Summer 2006 collection, and Paris is now his permanent ready-to-wear runway.
His creations can be found all over the world, with boutiques located in Beirut, Paris and London. Elie Saab has 60 retail outlets all over the world. Elie Saab launched his first fragrance "Le Parfum" which became an overnight bestseller in 15 countries, including the UAE. (History from wikipedia).
I would loooove to have the golden Elie Saab clutches below…