20 great coffee places in Paris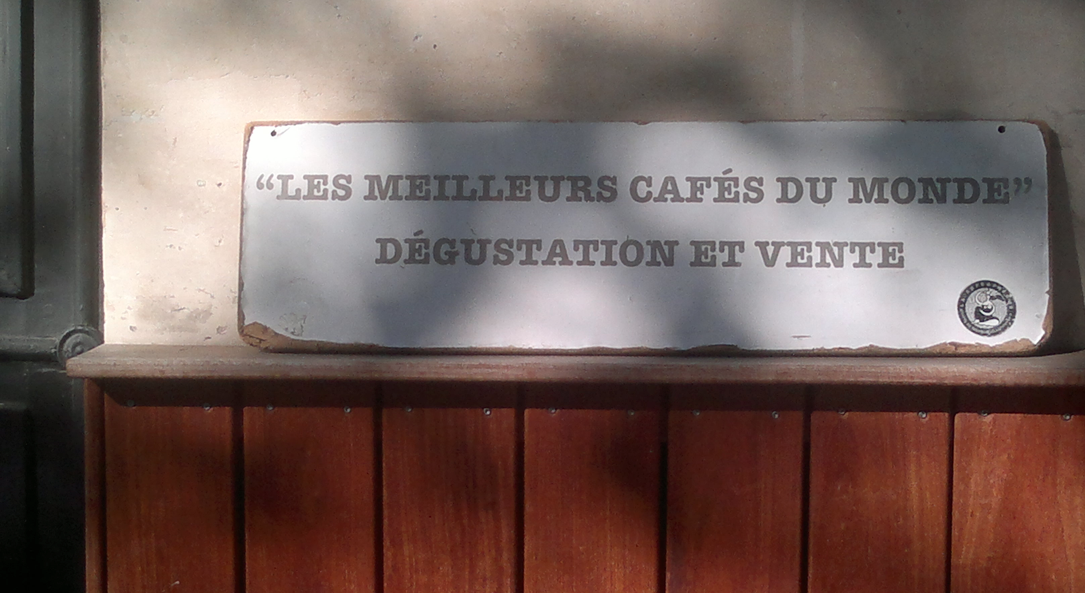 In this article you´ll find: The best coffee-adresses in Paris. Not necessarily the glamourous places, but the best coffee!
Article and pictures by Julie Johansen
La Caféotheque: 52, rue de l'Hôtel de Ville (4th)
 Métro: St. Paul or Hôtel de Ville
This shop is dedicated to roasting their own coffee, and aside from their café, offers courses in coffee-tasting and appreciation. A small and authentic place.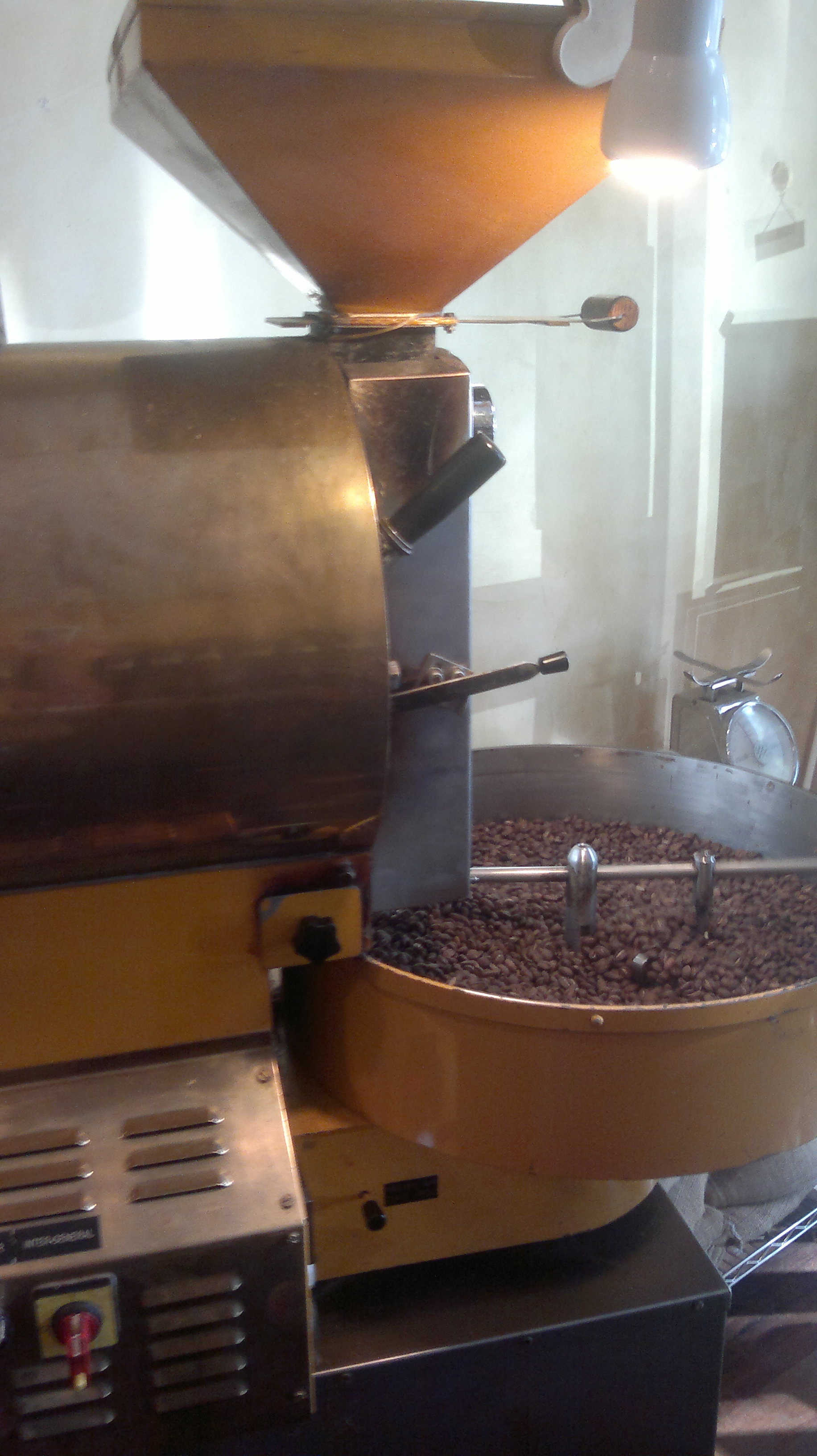 2. Coutume Café: 47, rue Babylon (7th arr.)
The coffees here are extraordinary (but don´t choose the smoothie – it is not fresh made).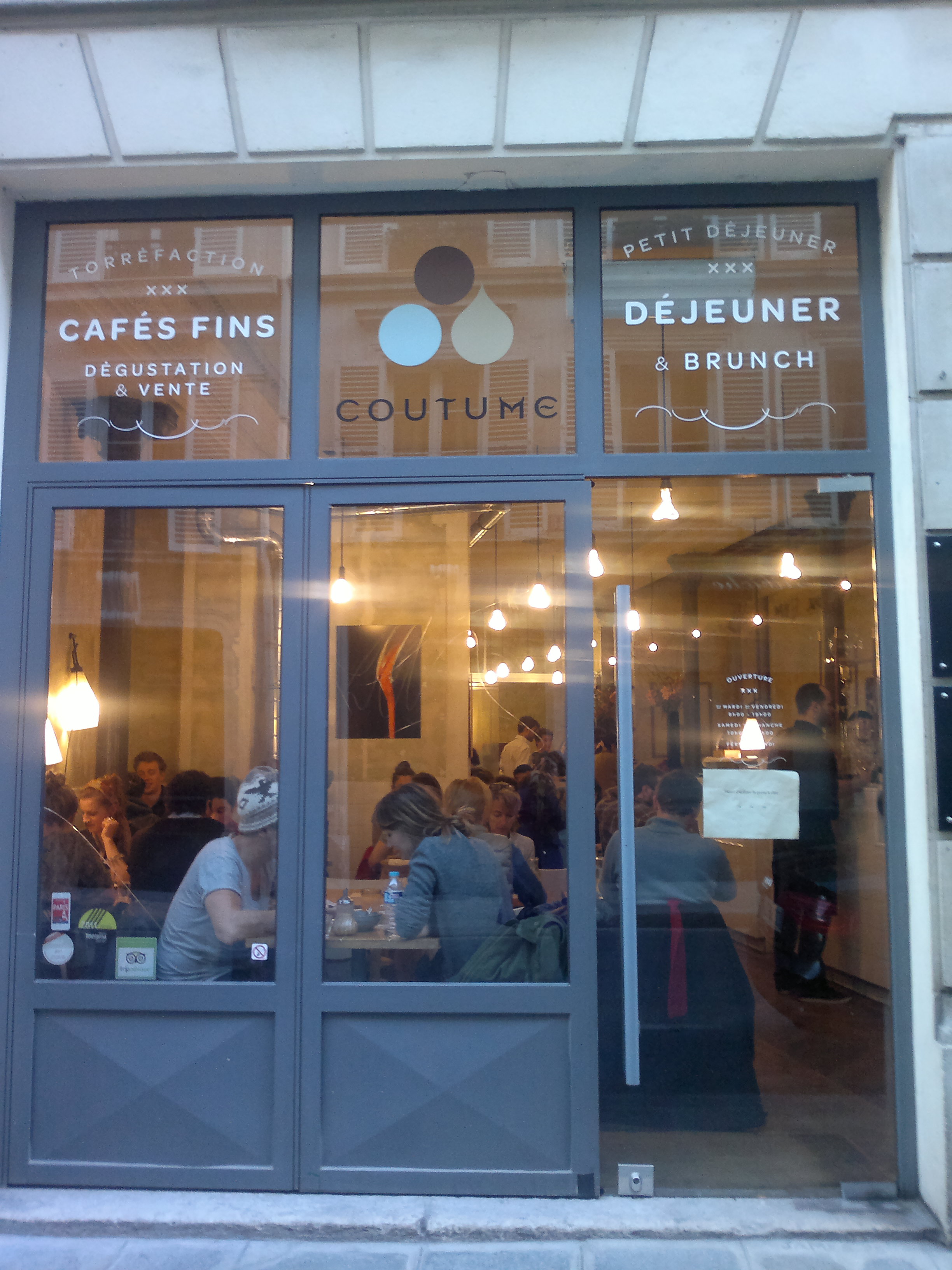 3. Café Malongo: 50, rue Saint-André des Arts (6th arr.)
RER: St. Michel
68, rue du Commerce (15th)
Métro: Commerce
Café Malongo is also a good place to drink or buy a decent coffee. I often went to the one at rue du Commerce (which is also a great shopping-street).
4. Télescope: 5, rue Villedo (1st)
Small cosy place, that gives you an opportunity to try different kinds of coffee as well.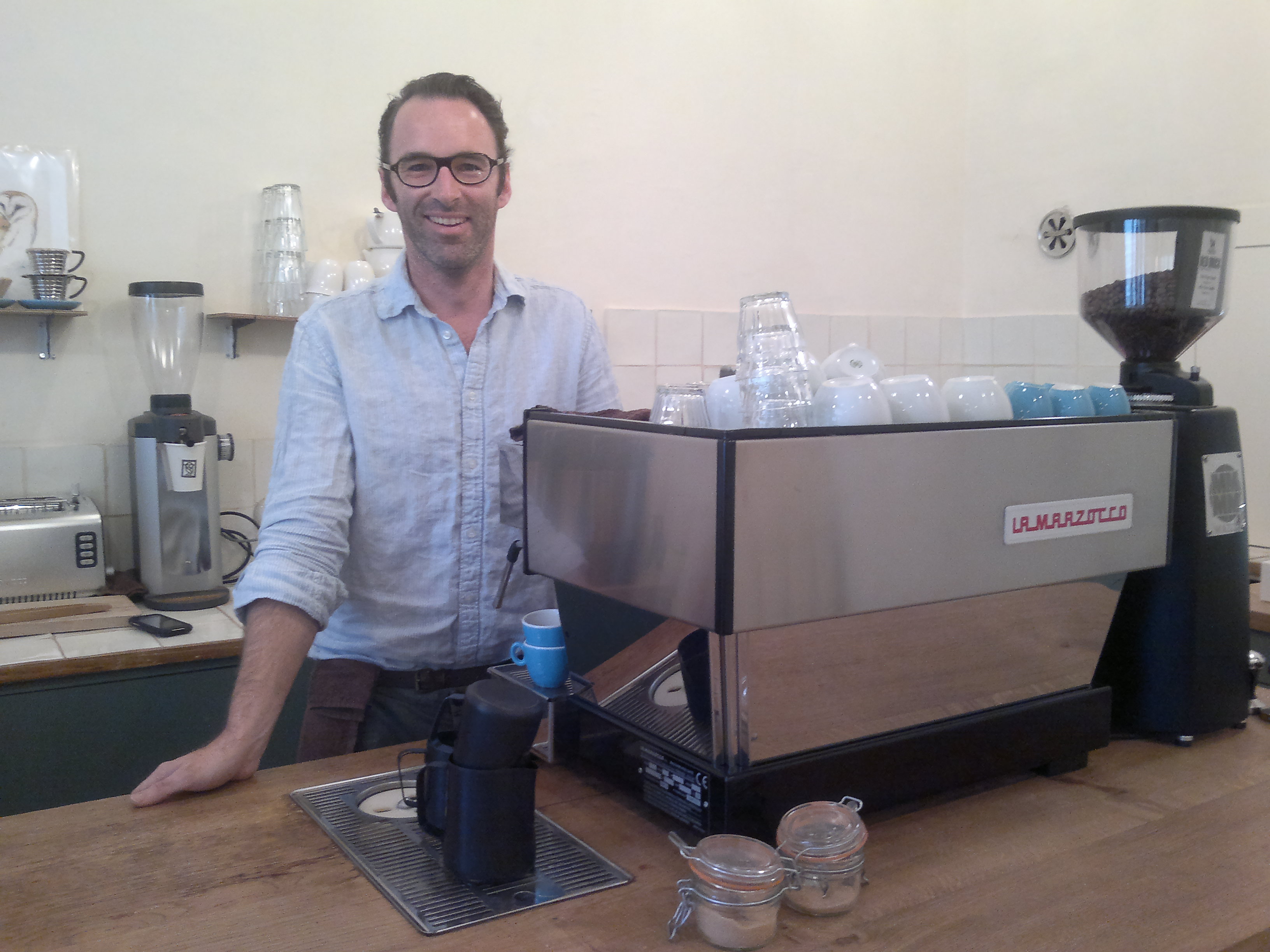 5. Garden Perk: 21 rue Cujas, 75005 Paris, Metro RER Luxembourg
The coffee-shop Central Perk that you probably know from the tv-serie FRIENDS has been the inspiration to the new-opened Garden Perk Café in Paris. Nice place.
6. Espressamente Illy: 13, rue Auber (9th)
 Métro: Opéra, RER: Auber
A concept store and café for Illy coffee. Here you can be sure to get a real Italian espresso. 
7. Vélo Café: Place de la Bourse (2nd)
Métro: Bourse
8. Comme a Lisbonne: 37, rue du Roi de Sicile (4th) 
Métro: Hôtel de Ville or St. Paul
Portuguese coffee made with care. Be sure to try one of the delicious pastéis de nata tartlets with your espresso. There are only two seatings so you´ll probably have to stand, but the atmosphere and coffee is excellent and definitely worth trying.
9. Sugarplum Cake Shop: 
68, rue du Cardinal Lemoine (5th) 
Métro: Place Monge or Cardinal Lemoine
Organic and fair-trade coffee. American-style in a laid-back bakery and café.
10. Pozzetto
: 39, rue de Roi de Sicile (4th)
 Métro: St. Paul
Italian espresso.
11. Gocce di Caffè
 25, Passage des Panoramas (2nd)
Métro: Bourse or Grand Boulevards
The delicious coffee served here is shipped in from Rome and pulled by a genial Italian fellow. For a true espresso, specify a caffè ristretto (café serré.)
12. Lockwood café, 73 Rue d'Aboukir, 75002 Paris
13. Merce and the Muse: 1, rue Dupuis (3rd) 
Métro: Filles du Calvaire or Temple
A "New York-style" neighborhood spot. Here they brews a real drip coffee in individually filtered cups, as well as shots of espresso and other drinks.

14. Kooka Boora: 62, rue des Martyrs (9th)
 Métro: Saint-Georges or Anvers
This Australian import is one of the latest places to bring good coffee to Paris. There is outdoor seating.
15. Falafel Café: 1 Rue Bernard de Clairvaux: 75003 Paris
Here you can taste a real Liberian coffee. Really good!!! At the same time try their falafel.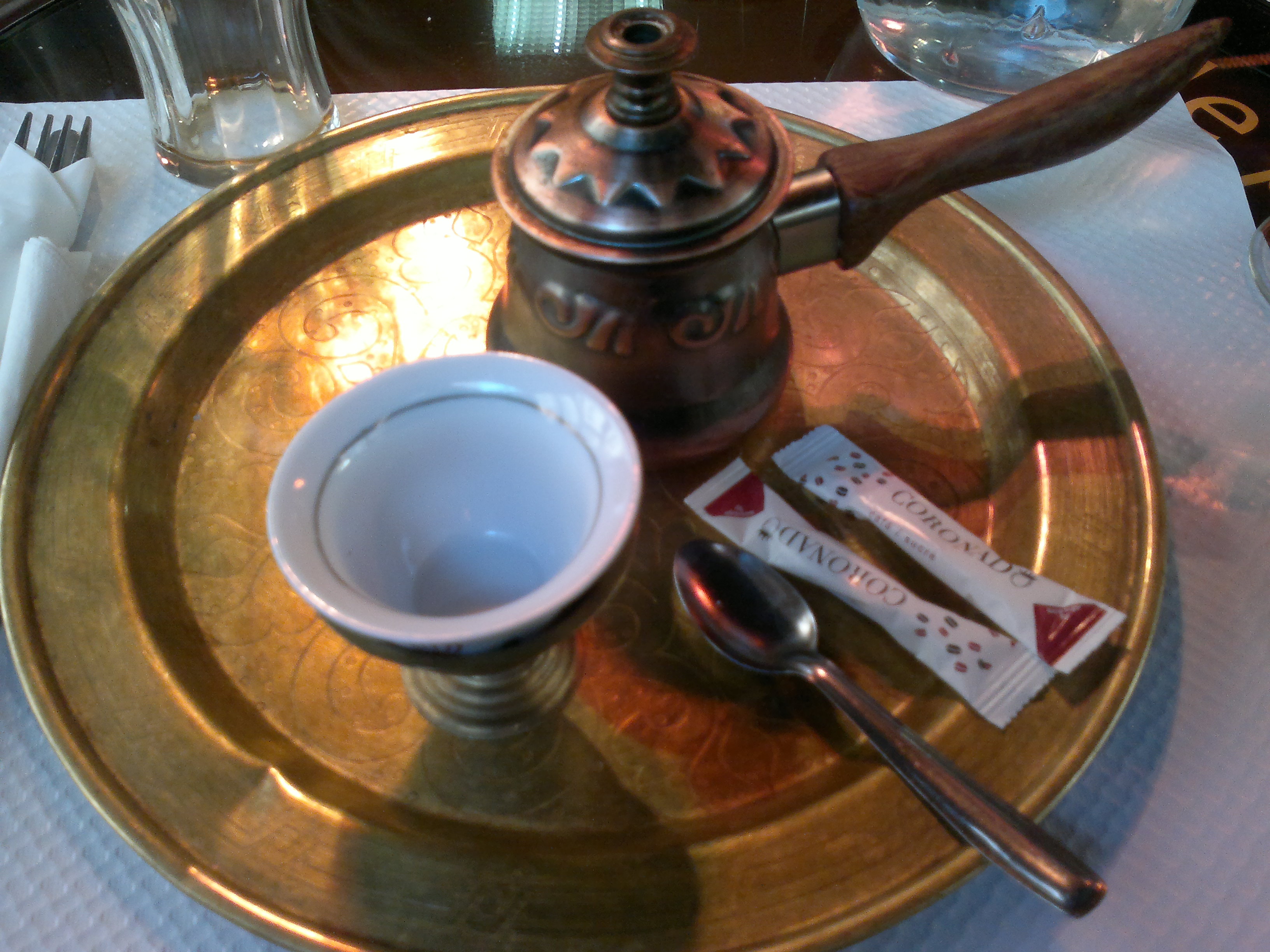 16. Café Lomi: 
9, rue de Saussure (17th)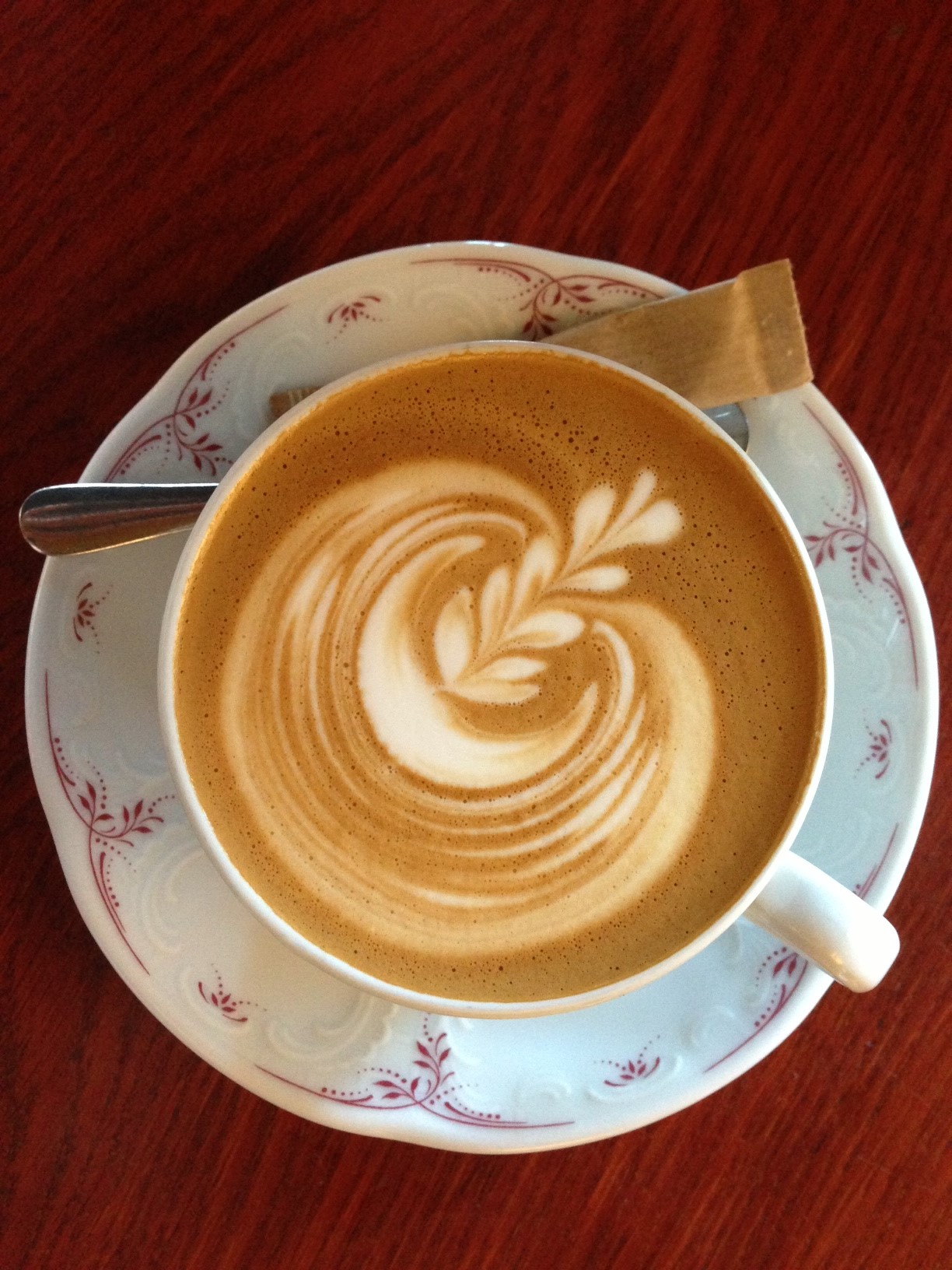 17. Tuck: 13, rue Lucien Sampaix (10th)
18. Le Rocketship: 13, bis rue Henri Monnier (9th)
19. Starbucks: Everywhere (and always good)
20. The broken arm: 12, rue Perrée Paris (3th) – Great coffee from Café lomi, and at the same time a concept store.