Baccarat, 250 years anniversary cocktail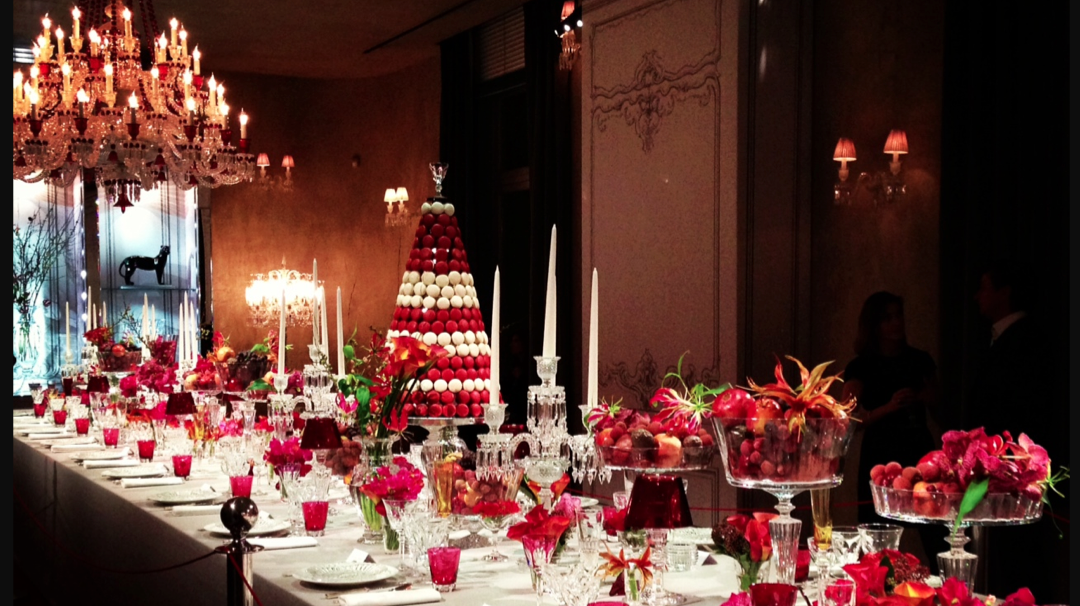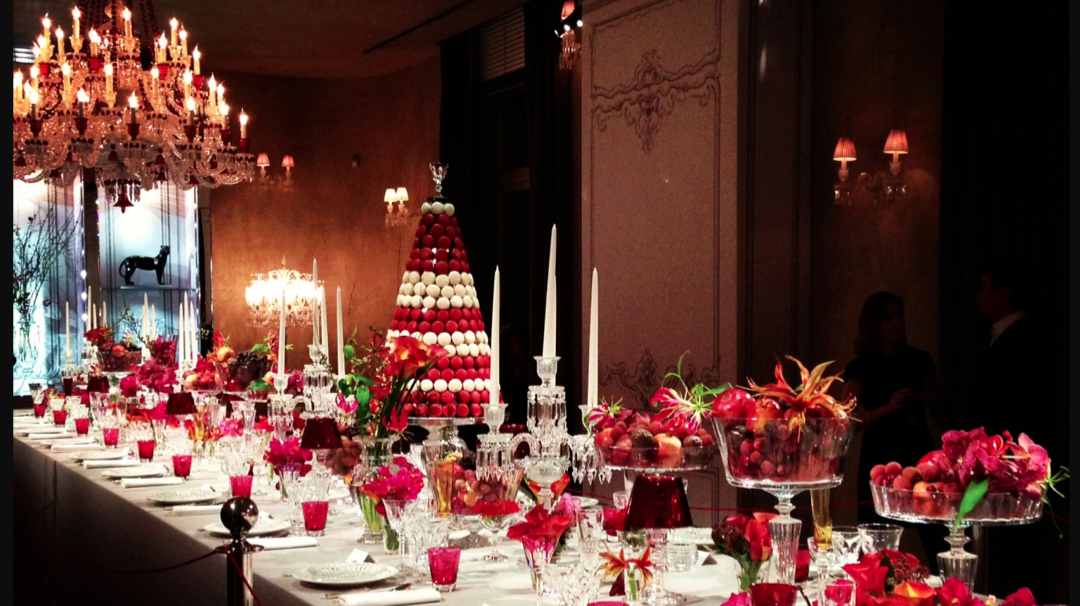 Friday, during fashion week, Baccarat celebrated their 250 years anniversary. A cocktail party at the Baccarat museum at 11 Place des étais unis in Paris. Check it out here.
Article and Pictures by Julie Johansen  
 Creation of a glassworks at Baccarat
In 1764, King Louis XV authorized the Bishop of Metz, Louis de Montmorency-Laval, to establish a glassworks in the village of Baccarat situated in Lorraine on the banks of the Meurthe River. In 1775 it was named the "Sainte-Anne glassworks." And that is how it started.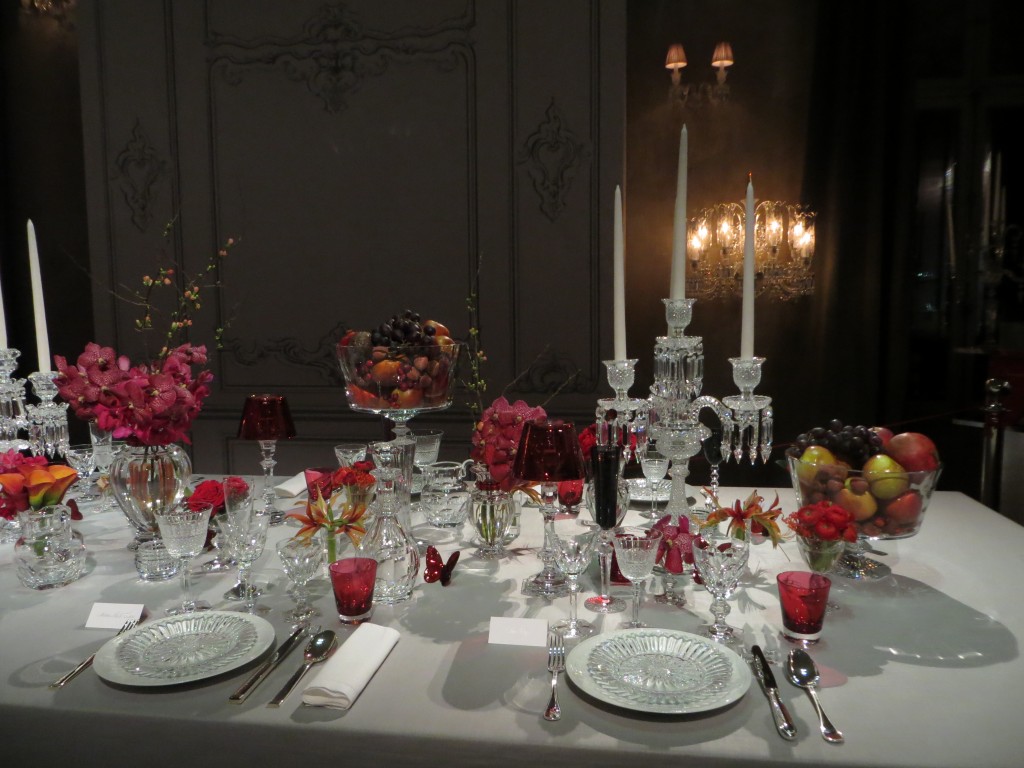 Transformation of the glassworks into a crystal manufacture.
Then Industrialist Aimé-Gabriel d'Artigues, owner of the Vonêche (Belgium) glass and crystal works, took over the Sainte-Anne glassworks and transformed it into a crystal glassworks.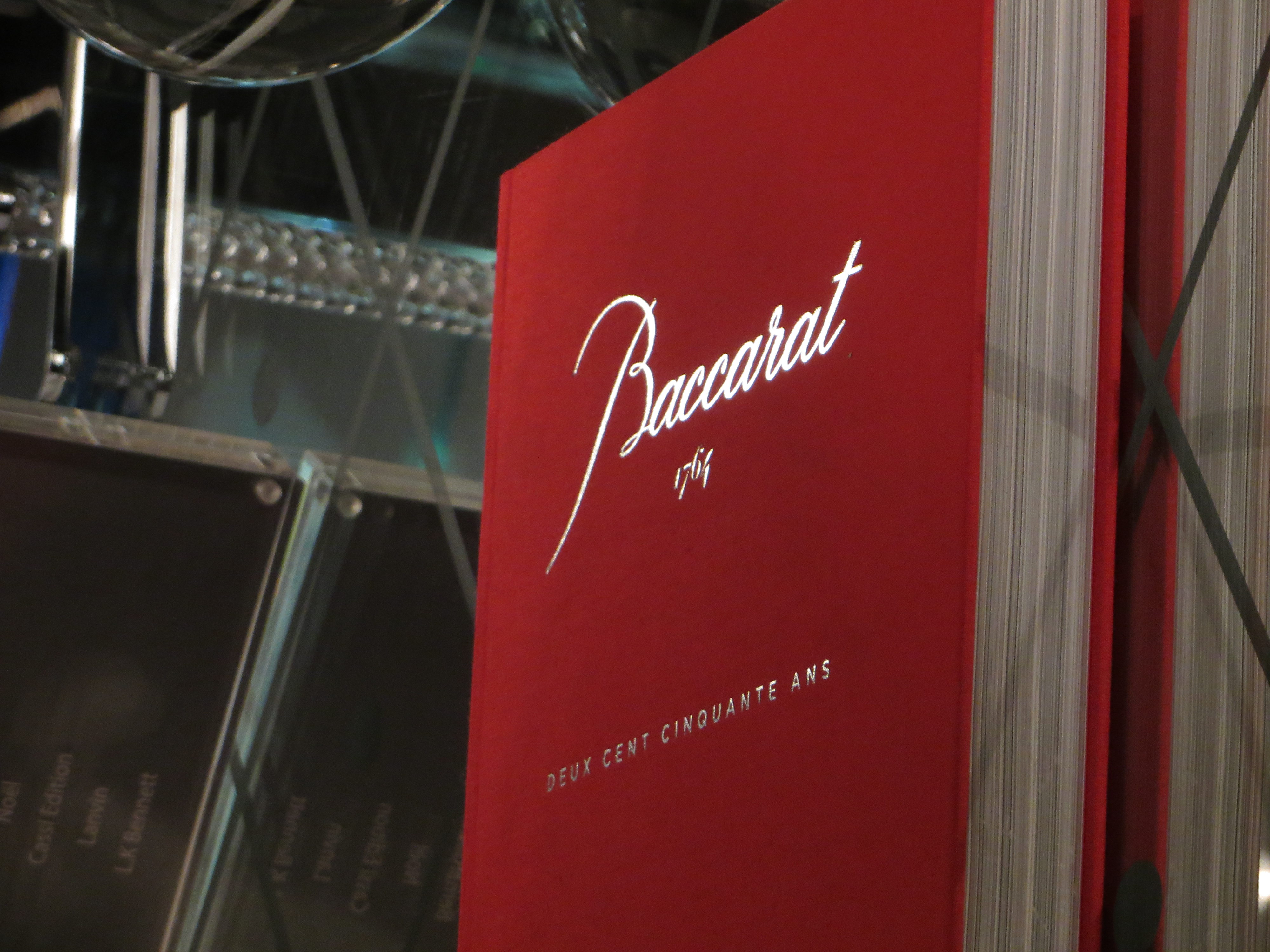 First royal commission
And in 1823 Baccarat received its first prestigious commission  for a set of stemware from King Louis XVIII.  Soon after, Kings Charles X and Louis-Philippe followed suit.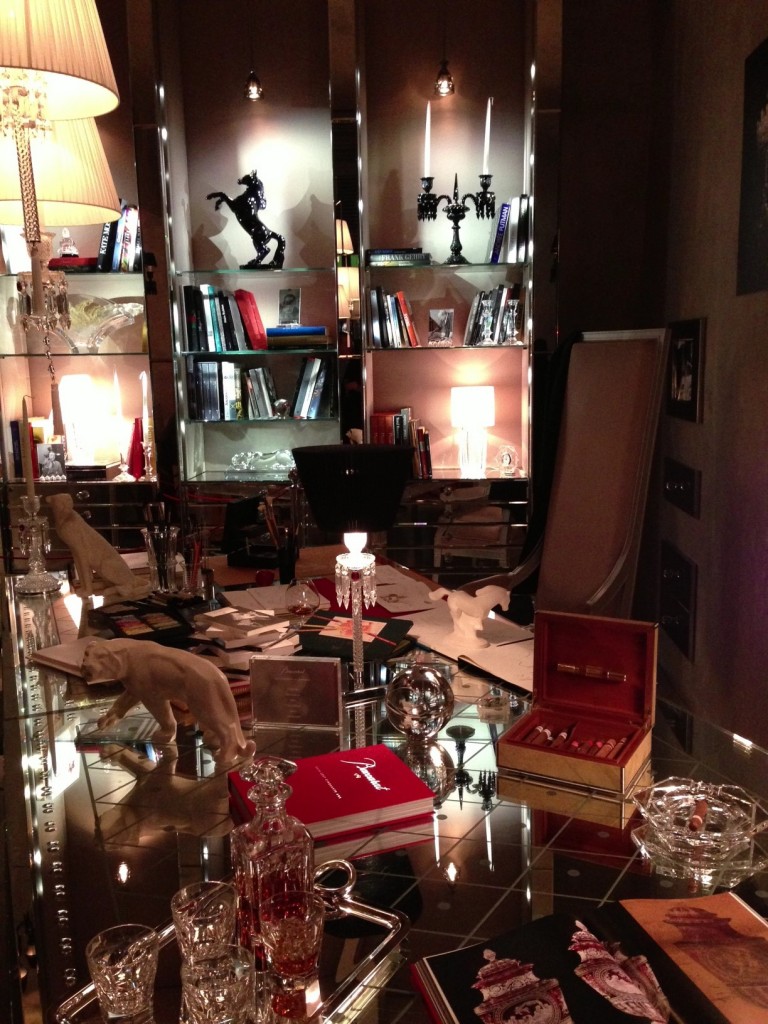 Baccarat was the first French crystal manufacturer to exhibit chandeliers  (which had been in development since 1824) during the National Exhibition of French Industrial Products. You can go see the amazing exhibition in Paris: 11, Place des étais unis.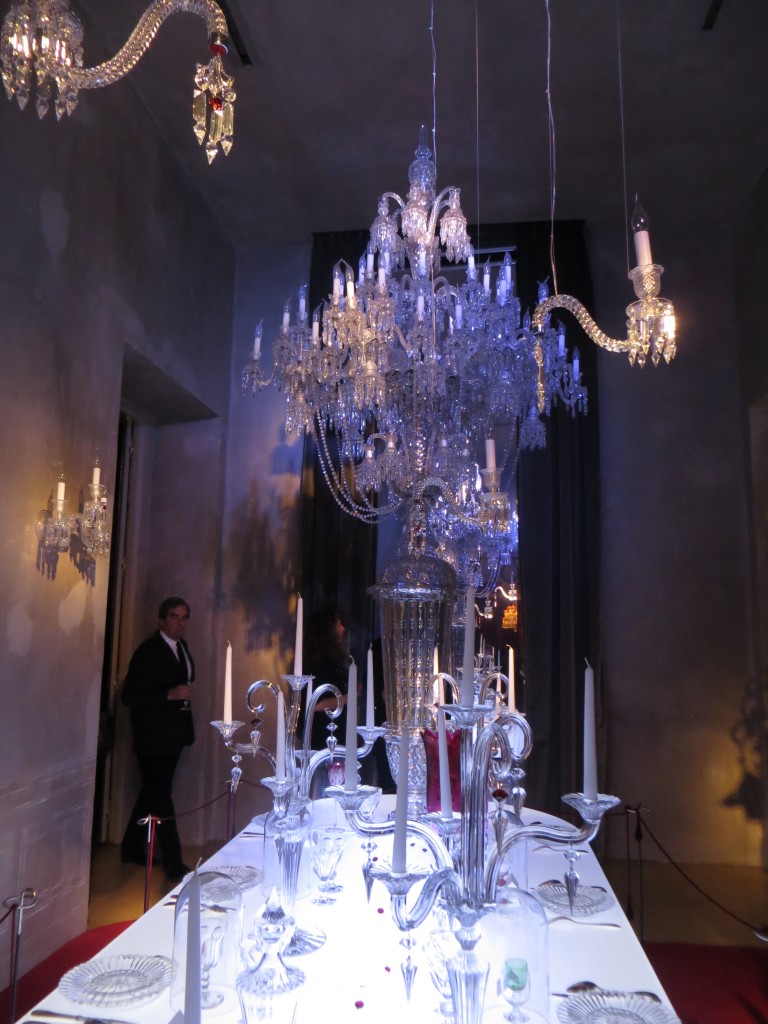 Production of colored crystal pieces.
Baccarat was the first glassworks in France to create colored crystal, for which the company received a gold medal  at the National Exhibition of Industrial Products. Baccarat will remain a leader in this art, particularly for the invention of the famous gold ruby red and opaline colors. You can see it at the museum.
Creation of the Harcourt service.
In 1841 Baccarat started designing the Harcourt service; the classic, timeless shape that has become the brand's emblem and an international bestseller. The famous flat facet cut magnifies the light in the crystal.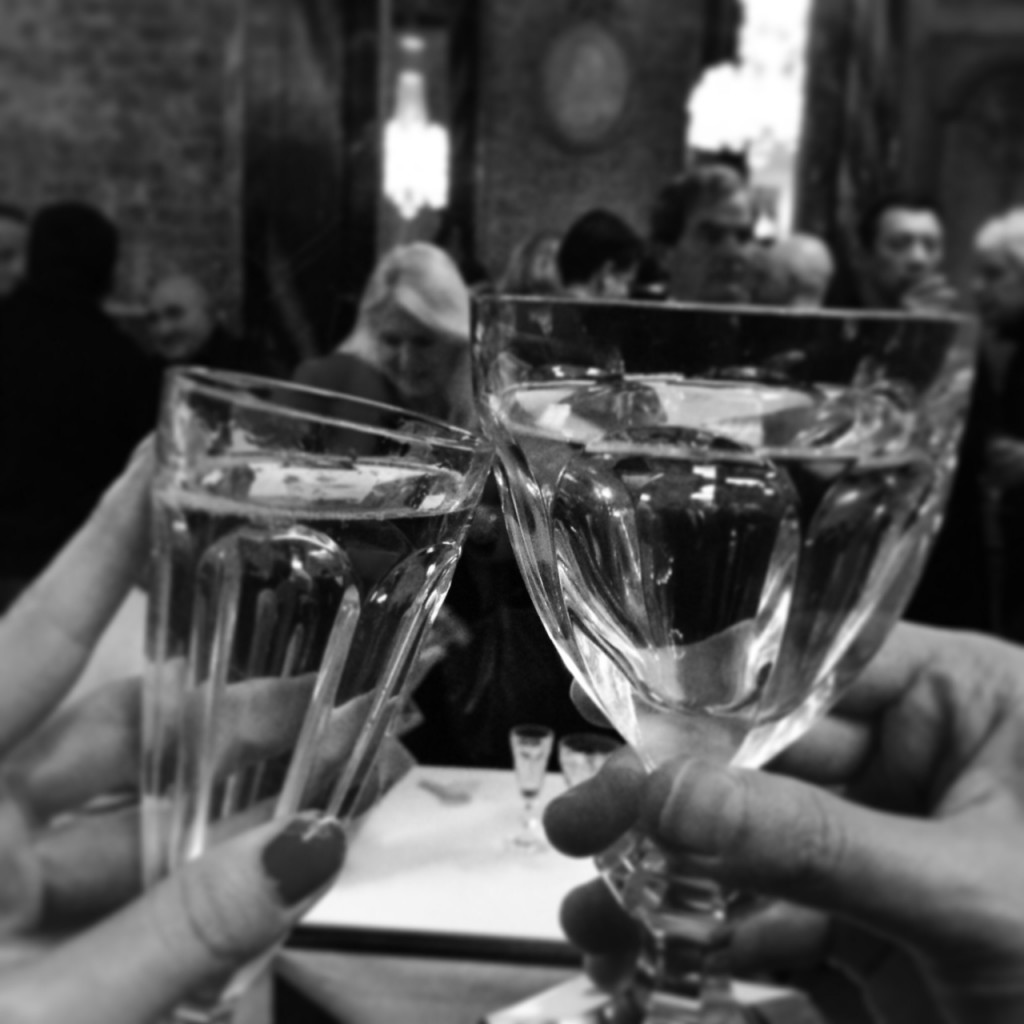 Supremacy in the lighting world.
The crystal glassworks achieveed universal acclaim in 1855, by exhibiting candelabras more than five meters  high and chandeliers featuring 140 lights at the first Paris Universal Exhibition.  This marked Baccarat's leadership in the field of lighting, a position strengthened in 1896  when it designed a method of adapting chandeliers to electricity.
In 1992 Baccarat launched its first jewelry collection. The most creative contemporary designers, including Catherine Noll (Coquillage collection, 1993), Peggy Huynh Kinh (Blade collection, 2008), Philippe Airaud (Facettes collection, 2009), Stefano Poletti (Pampilles collection, 2009) and Elie Top (Bouchons de Carafe collection, 2010)—worked with Baccarat.
 2014 Baccarat was celebrating 250 years anniversary. A great cocktail party.