Lacoste pressday x cocktail-party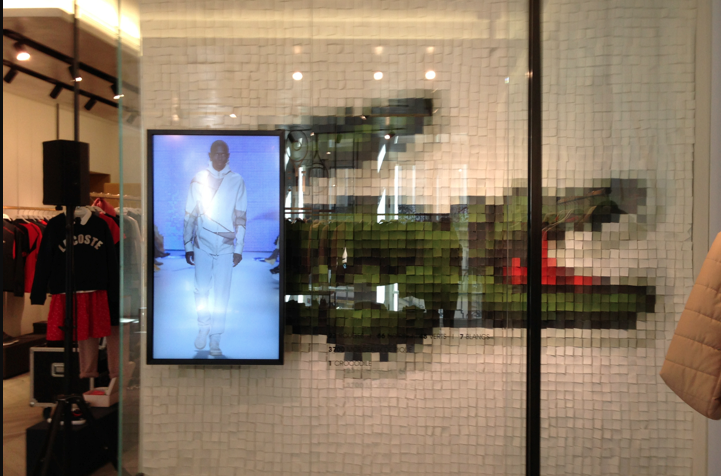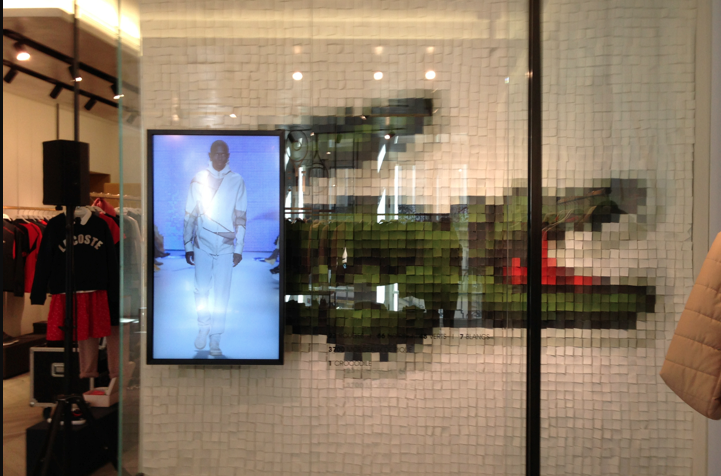 Yesterday, 09.04.2014, I visited Lacoste´s showroom in Paris. Here I share with you some of my favorite Lacoste-pieces for 2014/15. They will be out in the store this summer 2014, so take a sneak peak here…
Article by Julie Johansen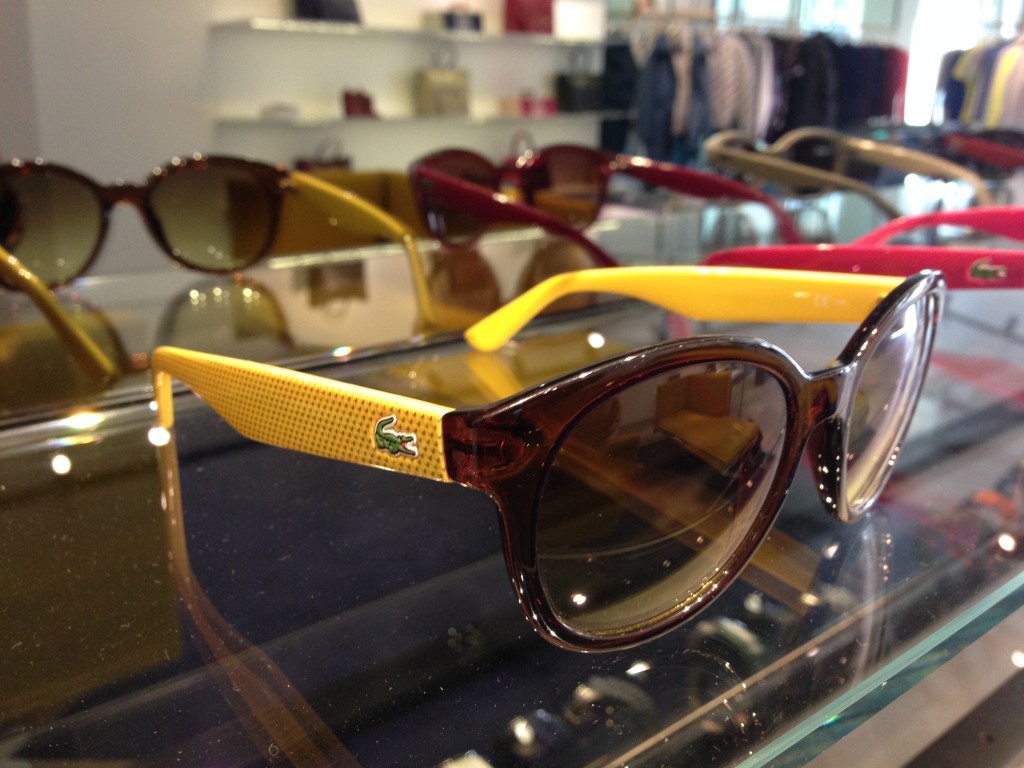 First of all I loved these sunglasses and the watch – super cool!
Lacoste, the French clothing company, was founded in 1933 and sells high-end clothing, footwear, perfume, leather goods, watches, eyewear and the famous polo shirts.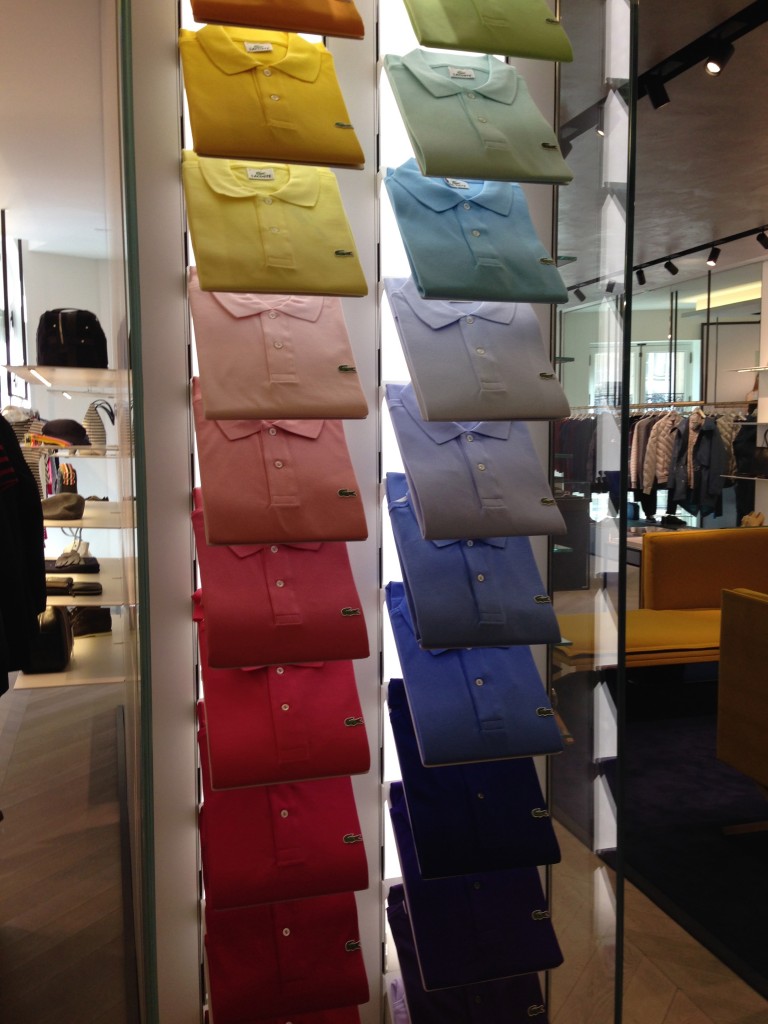 In recent years, Lacoste has introduced a home line of sheeting and towels as well.
You probably recognize the company by its green crocodile logo. René Lacoste, the company's founder, was nicknamed "the Crocodile" by fans because of his tenacity on the tennis court… and in 1933 he founded La Chemise Lacoste with André Gillier, the owner and president of the largest French knitwear manufacturing firm at the time. They began to produce the revolutionary tennis shirt Lacoste had designed and worn on the tennis courts with the crocodile logo embroidered on the chest. (wikipedia)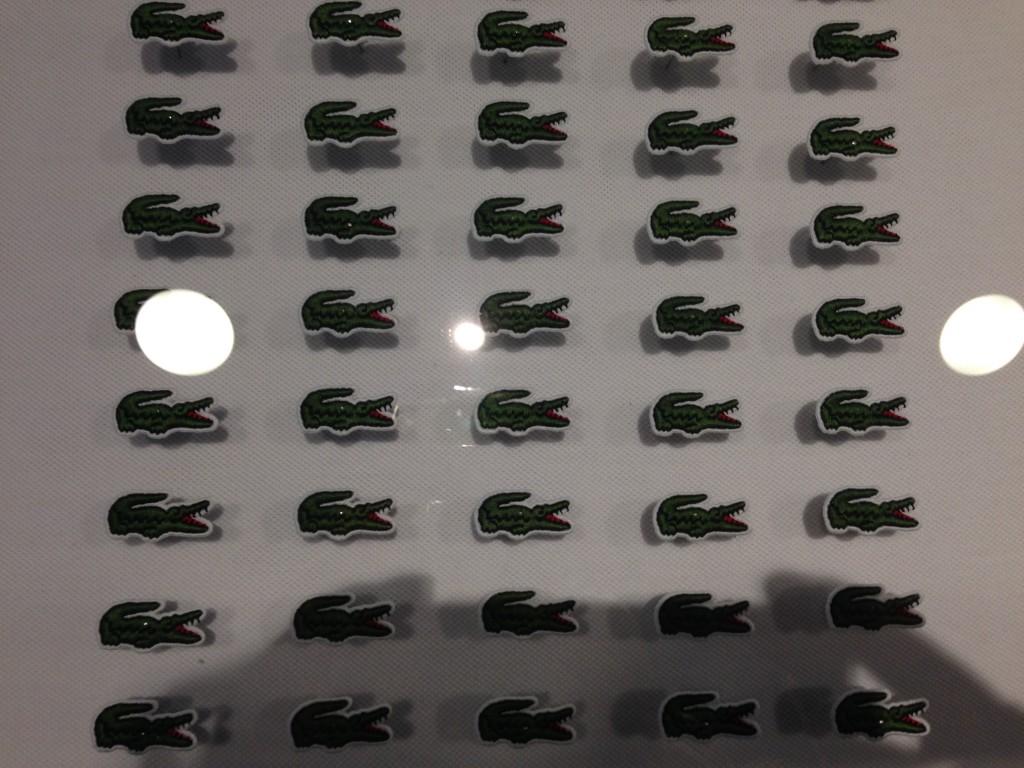 In 1951, the company began to expand as it branched from "tennis white" and introduced color shirts.
In 1952, the shirts were exported to the United States and advertised as "the status symbol of the competent sportsman," influencing the clothing choices of the upper-class.
In 1963, Bernard Lacoste took over the management of the company from his father René. Significant company growth was seen under Bernard's management. When he became president, around 300,000 Lacoste products were sold annually. The Lacoste brand reached its height of popularity in the US during the late 1970s and became the signature 1980s "preppy" wardrobe item.
And it continued…in 2005, almost 50 million Lacoste products were sold in over 110 countries. Its visibility has increased due to the contracts between Lacoste and several young tennis players. (Wikipedia)
In November 2012 Lacoste was bought by Swiss family-held group Maus Freres…but the quality of the brand stays the same!!
I could not help but falling in love with the children´s wear…SO CUTE…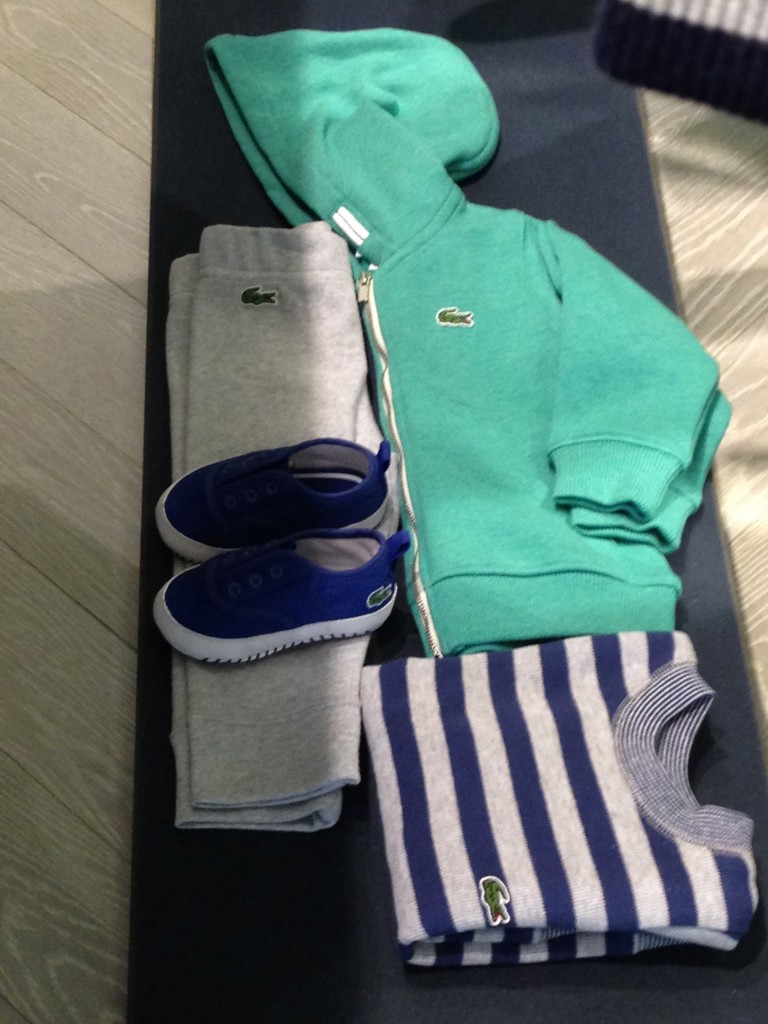 In the end of the day…around 19h…famous french actors and designers, such as Marie-Anne Chazel (behind me) and Jitrois, showed up for the cocktail party…
A great great evening…at the rooftop!