Le Fourbi, Bio Cocktail tapas bar in Paris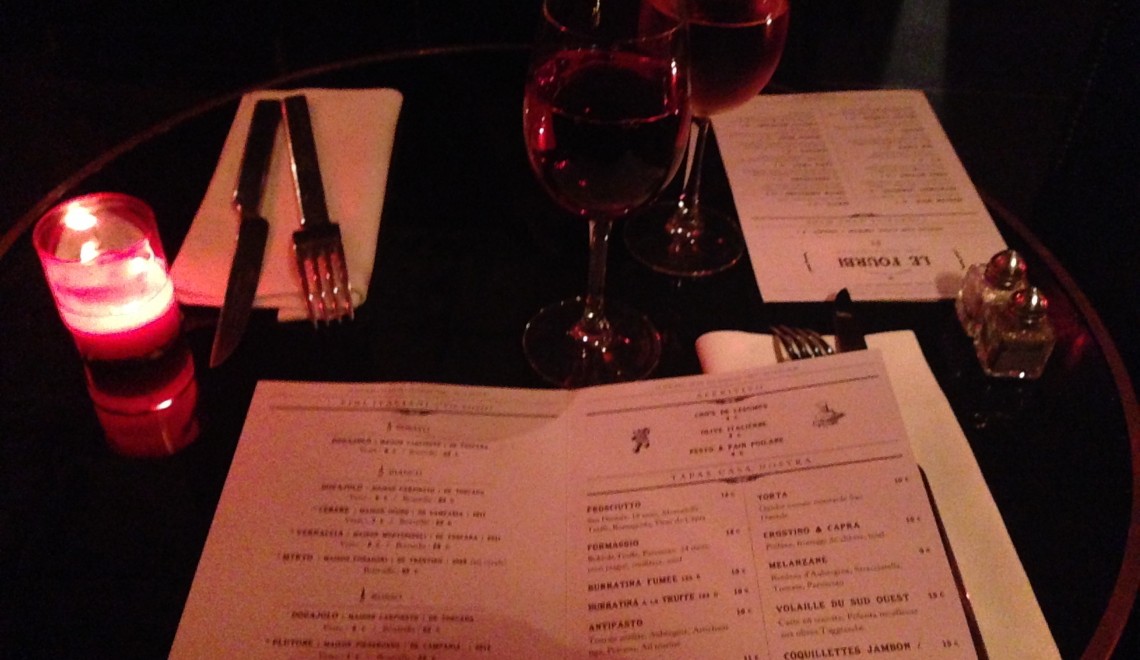 Yesterday I discovered an amazing little place in the heart of the 7th area in Paris: Le Fourbi: A fancy cocktail / tapas bar with BIO products only.  The new Parisian hotspot. Not to miss out on!
Article and pictures by Julie Johansen
As I entered the tapas bar Le Fourbi I was met by a cosy and authentic ambience. A mix and match of Italian design and vintage from "les Puces of Paris" as the name " Le Fourbi" also indicates.
Jazz music was playing in the background, while elegant people enjoyed a drink in the bar: A place for the 30-40 years old, hype and fashionable people!
It is the two Brothers Anthony & Adrien Maselli who opened Le Fourbi Bar in May 2013. An Italian family project.
Adrien and Anthony Maselli´s parents are Italian and have been in the restoration-business for a long time. It would have made sense for them to follow in the footsteps of their parents and launch an italian restaurant…but instead they chose to do something different.
They both have a background in the Parisian night life, as animators, DJs, managers and organizers of events at Queens and Bagatelle in Paris just to name a few. Not to forget their skills as barmen.
These talents combined finely let them to launch their own solo project: A cocktail bar, with elements of the chick ambience, special cocktails and Italian bio products (which distinct them from the rest)… and a great network of fashionable people have followed them to discover this place.
A fancy cocktail /tapas bar has seen its light!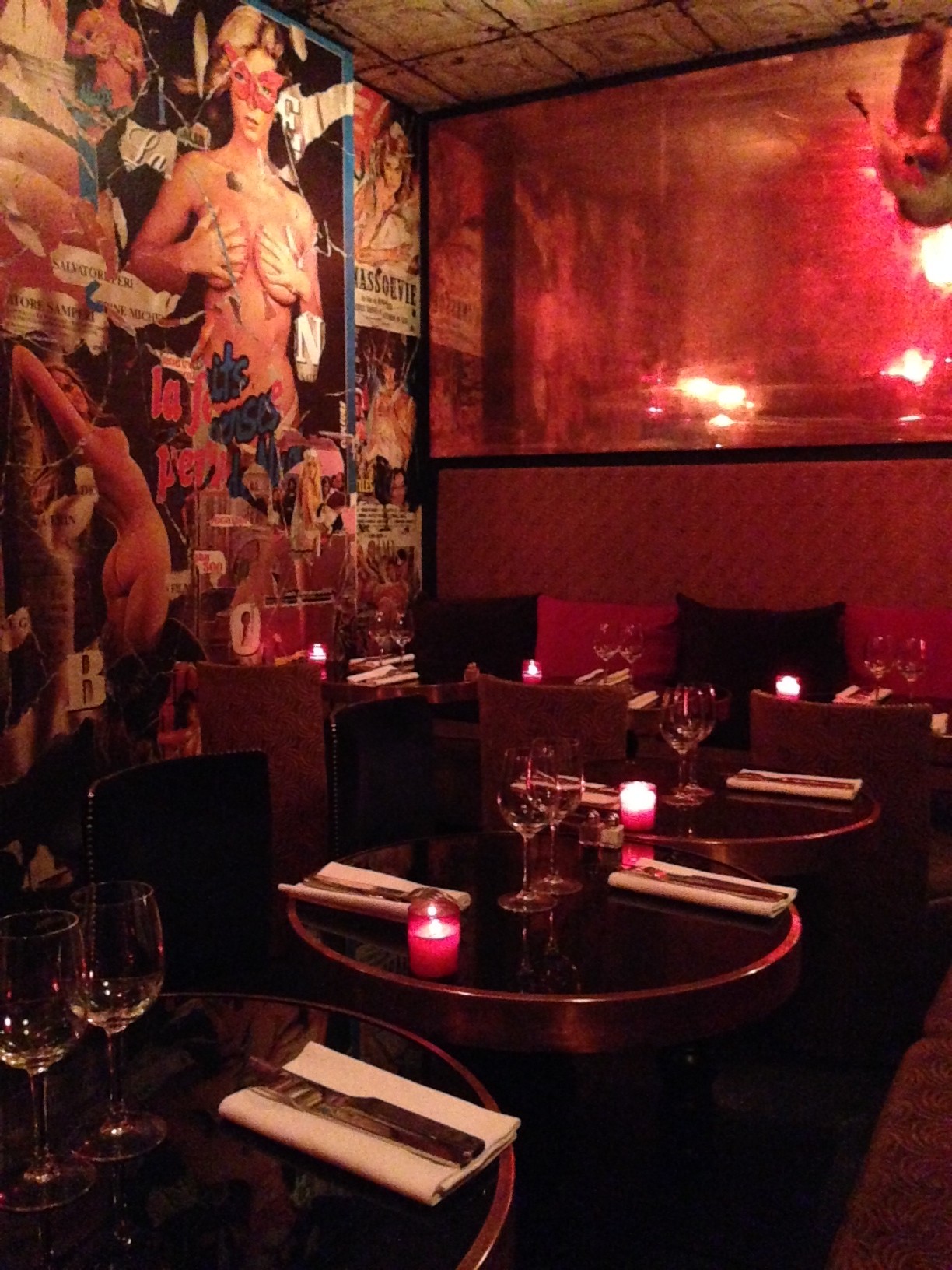 I tasted the "Pollo & Melanzana – Blanc de poulet & gratin d´aubergine" and the "Crostino & capra – poilane, fromage de chévre et miel"… no doubt about the great quality.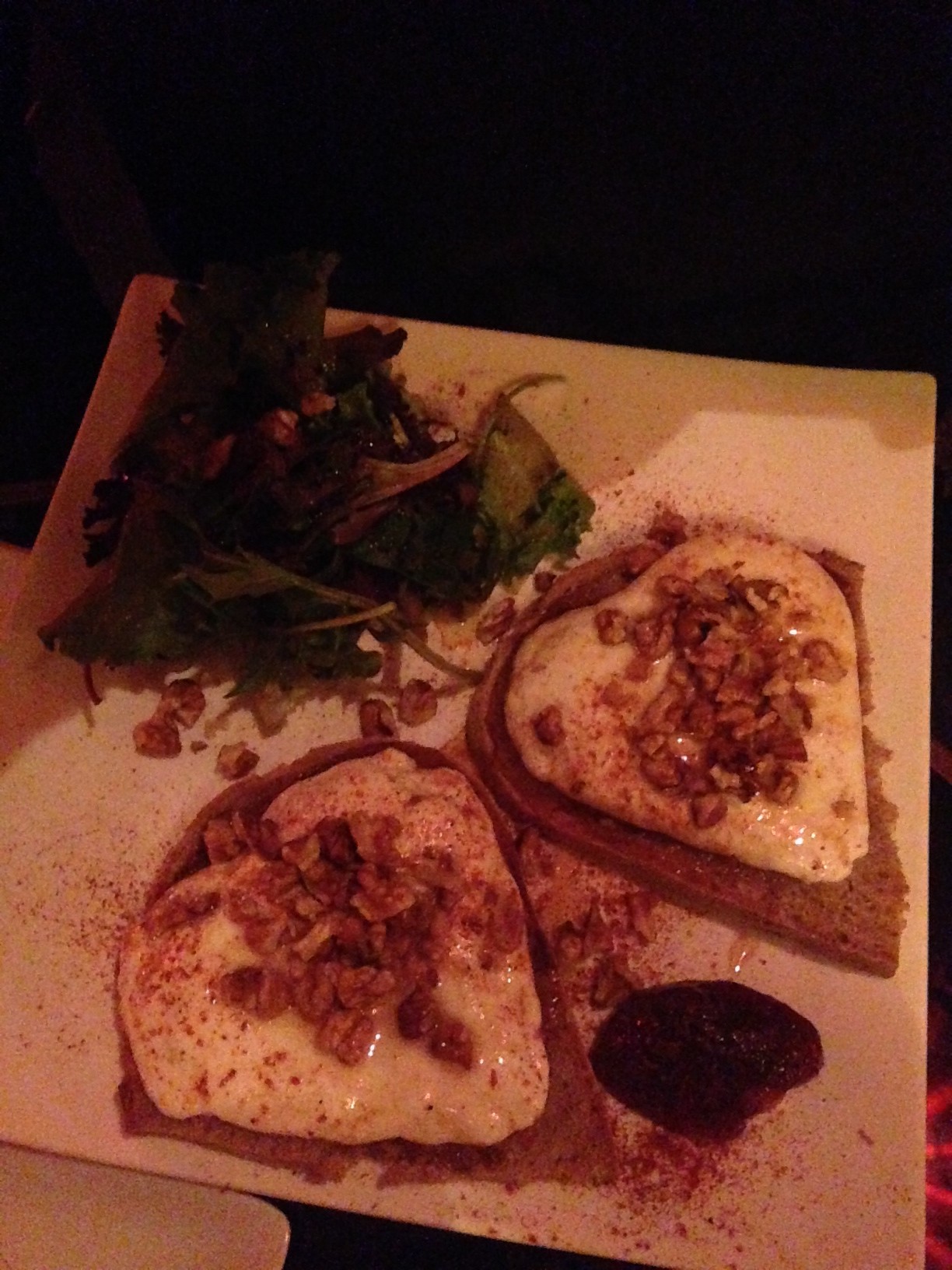 We are not talking Michelin stars, refined cuisine or culinary art…but their 100 percent natural BIO products is reason enough to consider this place´s concept a luxury: You are sure to get the best of the best (the fresh, bio, natural and healthy products).
Today, when entering an ordinary restaurant, you are not quite sure where the ingredients come from. It feels good to know that all the products here are fresh and BIO.
All their vines are a 100 % natural – no pesticides have been added to the vineyards, which means that the products are not being affected. That is a huge plus.
After the delicious tapas and Italian dessert I tried their super cocktails.
Moscow Mule: Vodka Guinoa, Green Citrus, and ginger beer.
Tania Twist: Champagne, confiture de fruits rouge aux pigments d´espelette, st Germain.
I was convinced: I´ve found a super place! The freshness and perfect harmony between the different flavors was a true joy.
And it is not the classical cocktails!
Once, each 3. months, a cocktail tasting is taking place at la Fourbi! 40 cocktails with different combinations are made and tested! Only 10 new cocktails are chosen.
The service is warm and authentic – almost familiar – which made me want to come back.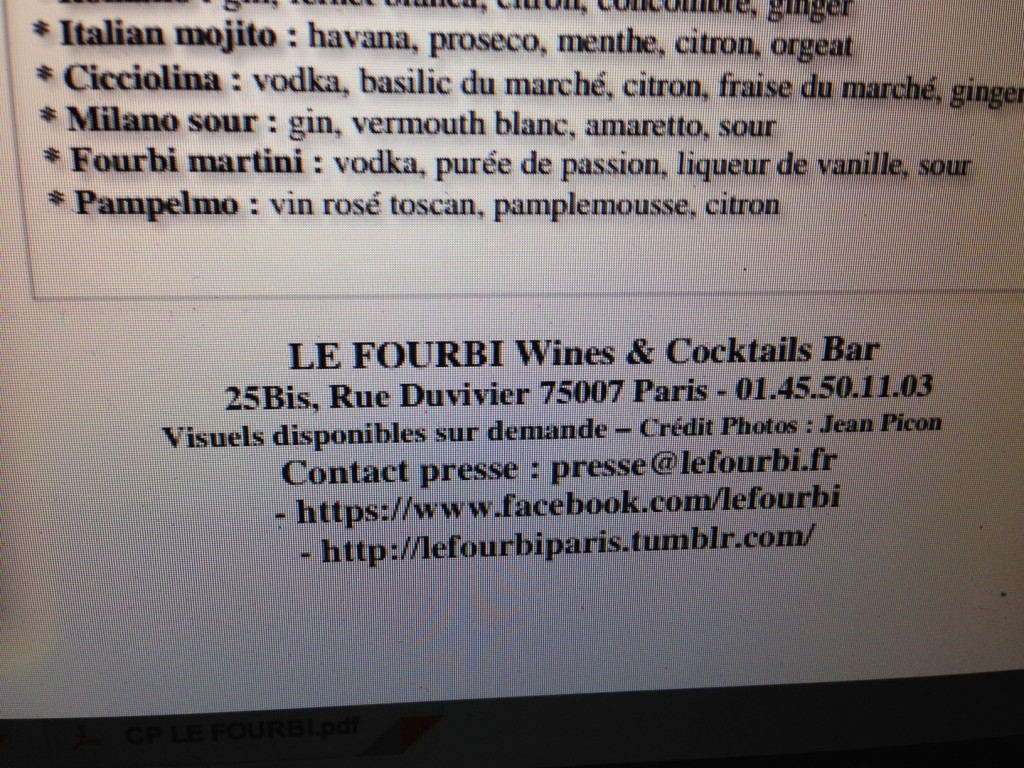 Currently open Wednesday to Saturday from 7:30 pm to 2 am
Starting at 10:30pm djs take over the bar to push the party.