Luxury sales force management, by Michaela Merk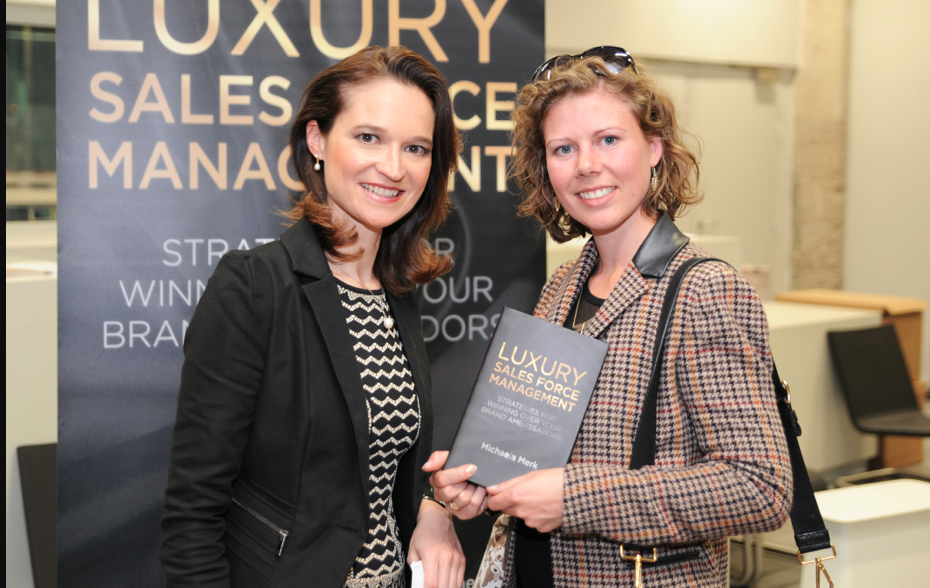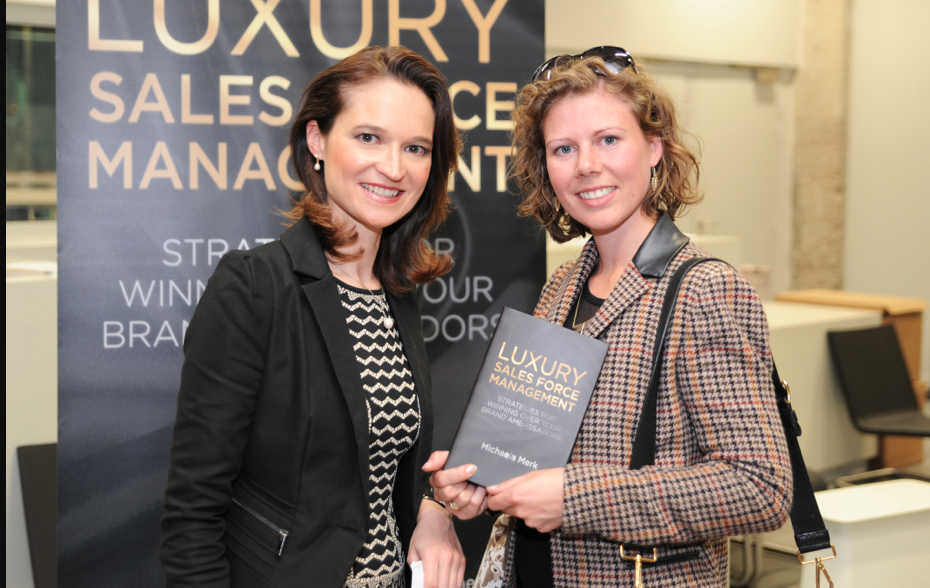 The 10.04.14 I attended the launch event of Michaela Merk´s new book: "Luxury Sales Force Management": Strategies for winning over your brand ambassadors. A revolutionary book that challenges the management strategies within the luxury industry and the way it has been driven until now! A wake up call…I loved it! Read about it here

Article by Julie Johansen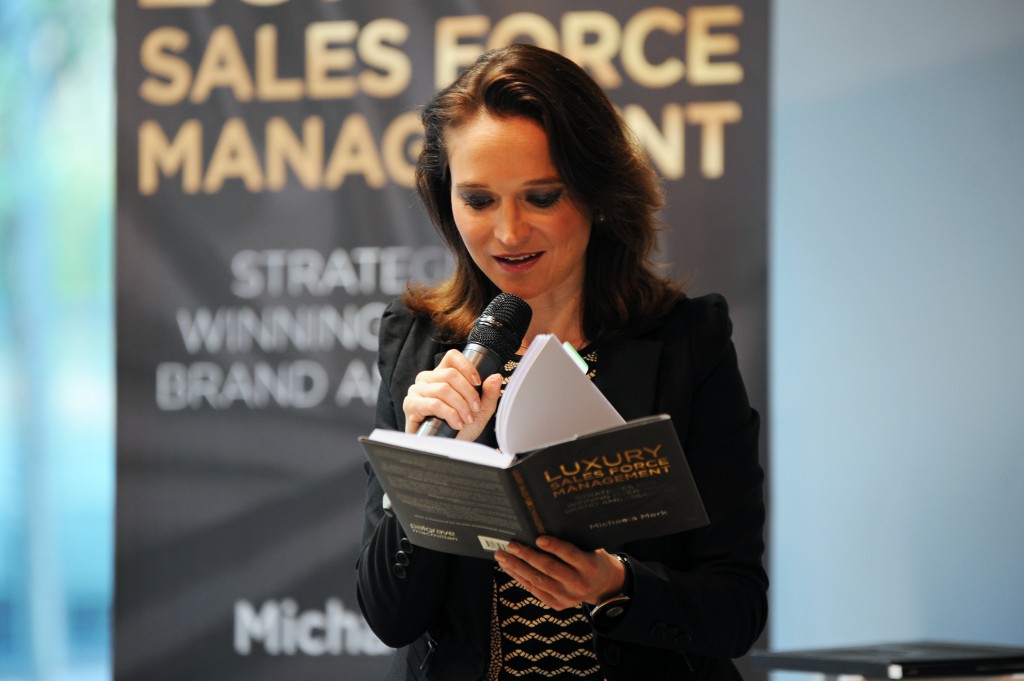 For you who hasn´t read the book already I can only recommend it!
ABSTRACT OF THE BOOK
Luxury Sales Force Management examines the strategies that allow managers from all industry sectors in which selling is vital, including luxury to win their sales team's hearts and minds, enabling higher sales performance.
The book is based on new research into premium and luxury sales teams worldwide, involving over 600 interviews with managers and salespeople from companies including Cartier, Prada, L'Oréal, Sephora, Marionnaud, and Hermès.
Michaela Merk uniquely explores which kind of relationship salespeople develop with their brands. Based on Interviews with top managers and salespeople, she discusses what the top management should do to strengthen their salesforce.
She found out how future brand ambassadors can be identified during the recruitment process in order to find and bind the most engaged talents.
Featuring easy-to-use checklists, models and frameworks, as well as an exploration of the digital revolution and the challenges that it poses to salespeople, this is the ultimate, practical guide for managers to develop their sales force into true brand ambassadors.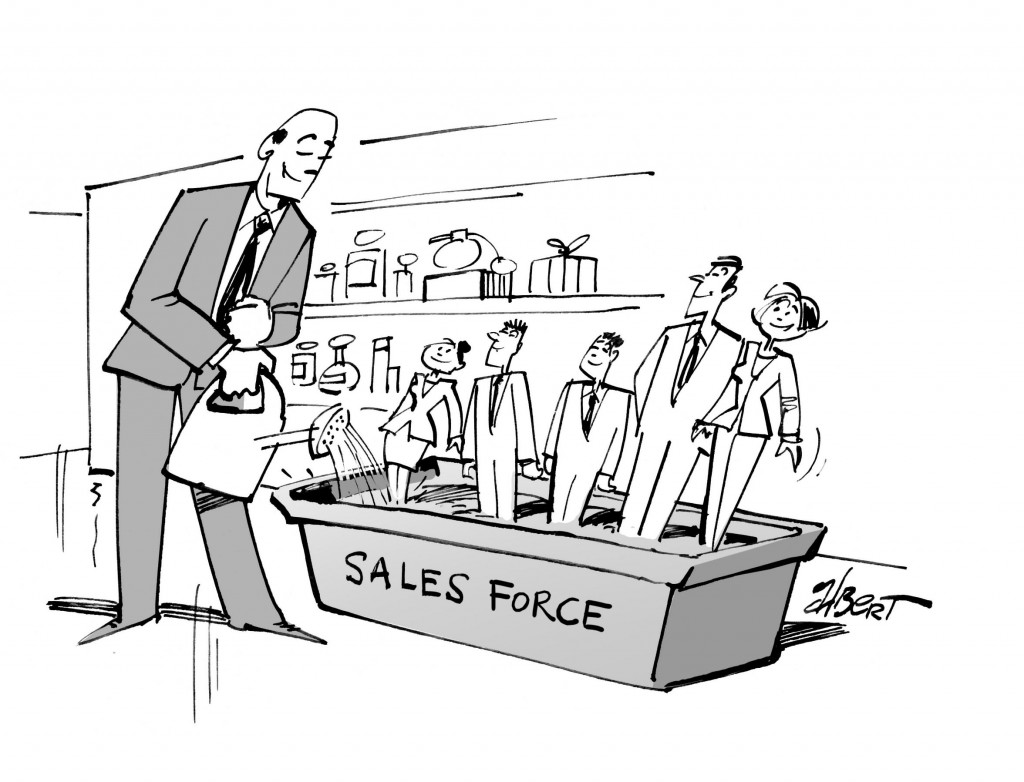 REASONS TO READ THIS BOOK
This is one of the first books to focus on strengthening the bond between the sales team, the brand and the management.
Based on 4 years of research in which over 600 salespeople and top managers in the luxury industry were interviewed.
Contains 18 management strategies aimed at reinforcing the five key emotional facets that help build strong ties between a brand and its sales force
Contains easy-to-use checklists, models and frameworks that can be applied in any company
Illustrated by 150 quotes from salespeople and managers of over 50 premium and luxury brands, such as Cartier, Prada, Fendi and Hermès.
Features innovative graphics and humorous illustrations, drawn by well-known cartoonist Albert Dessinateur (like the one above and below).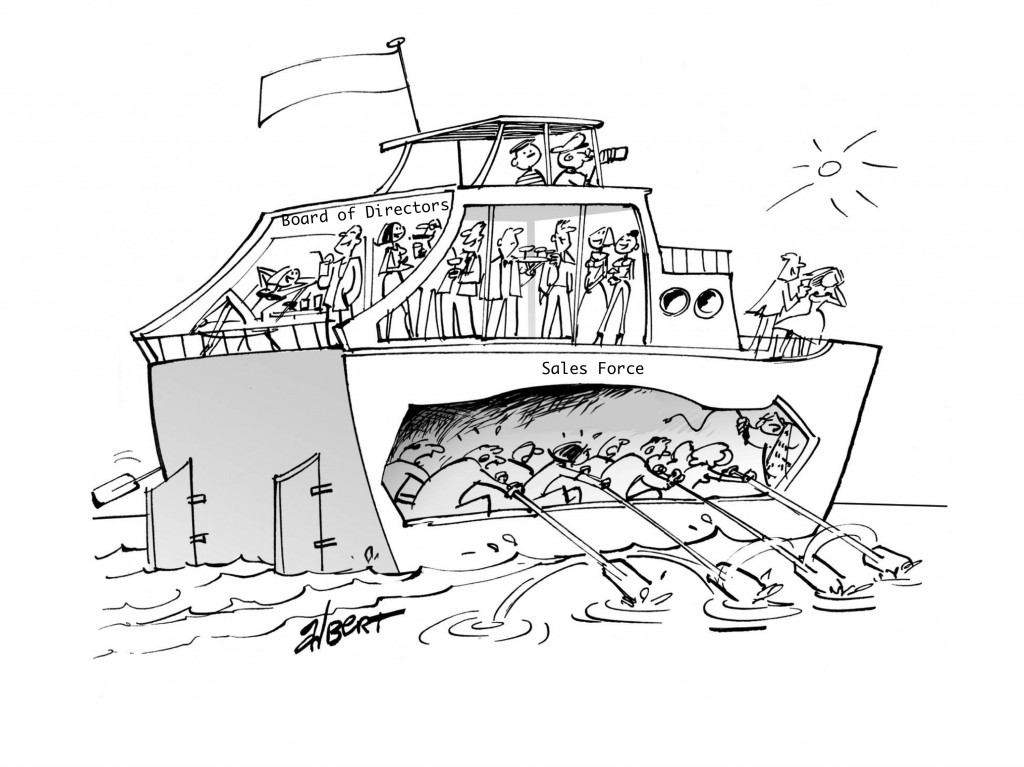 MY MEETING WITH MICHAELA MERK
A week after the launch of the book, I met with the author Michaela, at George V Café, only a few steps away from line 9, Alma Marceau, to talk to her about her book…
Michaela Merk is an international marketing and retail expert and CEO of MERK VISION & Partners, a global consultancy and training agency for brands and retailers in the luxury, cosmetics and fashion sectors.
She has held top management positions with international responsibility at corporations such as L'Oréal, Estée Lauder Companies and Marionnaud. In these functions she managed and coordinated hundreds of salespeople.
Also Associate Professor in Luxury Management at Paris Dauphine University.
Using her broad experience in online and offline marketing from brand building, retailing to top management, she advises and trains international companies worldwide such as L'Oréal, Lacoste, Hermès, Shanghai Jahwa Group (China) – and has worked with BCG, Roland Berger, and Bain and Company.
She gives seminars and lectures at conferences and events worldwide and teaches at business schools in Europe, Middle East and Asia (including ESSEC, Sorbonne, Institute of Fashion (IFM), Sup de Luxe, Beida and East China Normal University).
The leading speakers agency 'Speakers Excellence' counts her among the top 100 trainers in Europe… I think there can be no doubt about her skills and capacity to write this book.
We talked for 4,5 hours…A surreal experience. As the evening went along I discovered that not only were we both passionate and occupied by the universe of luxury… we also had quite similar experiences: Living in Brazil in an age of 17, going back to our native country to study (Her germany, me Denmark)…then going to Paris on an exchange program for 6 months only…but as we discovered the world of luxury and fashion we were bound…enchanted and curious to discover more of the creativity and passion you´ll find within this world.
That turned into a more permanent stay…and several working experiences within the field of luxury – in the marketing department. Her perception of the management led her to write her book: Luxury sales force management…while my curious about the perception of luxury in general made me launch my blog… and then our ways crossed!! It was a very unique meeting that I´ll never forget!
FROM THE LAUNCH OF THE BOOK
Michaela is a very passionate person with a great knowledge to share… with this book she dares to question the way luxury companies work. Some companies might argue that the way they handle their business already is perfect…but I think it´s a great force to be able to  constantly question the way you manage, work and sell… and if you could do better in another way! This panel of people below, were discussing this during the launch event of the book… and they all agreed of the importance of Michaela´s discoveries…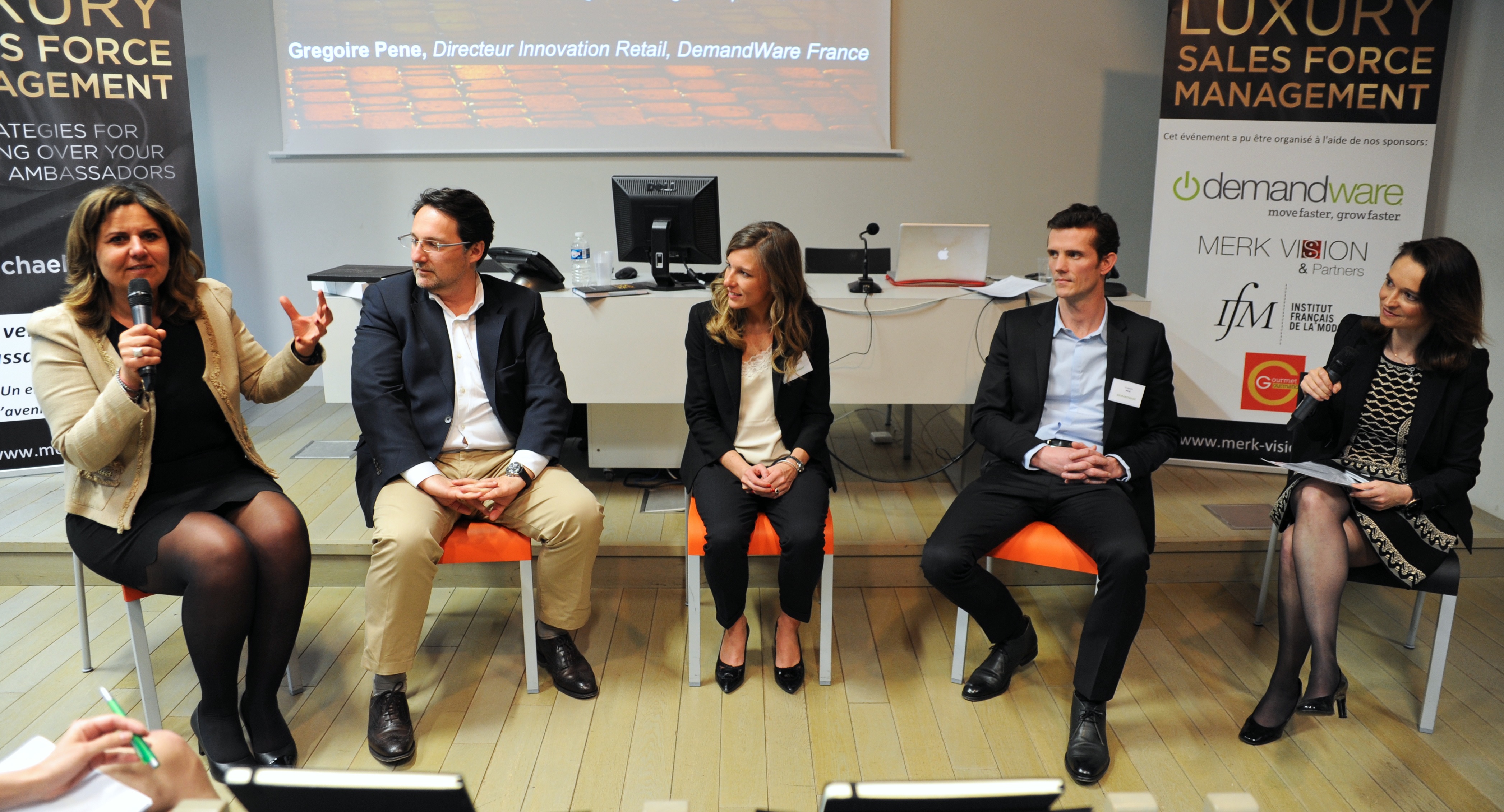 WHAT TOP MANAGERS SAID ABOUT THE BOOK
—Michel Guten, Sup de Luxe President, Vice President Comité Champs Elysées, former Vice President of Cartier – "I strongly recommend this book to professionals and future professionals across all industry sectors because it reflects the reality of business, that selling is vital. Without salespeople there is no turnover and no company can survive."
—Arnaud de la Grange, International Chief Editor, Le Figaro – "This striking book, written with passion, is compulsory for all managers and salespeople. It is truly inspiring! A real practical tool for managing more efficiently, illustrated within one of the most demanding industry sectors – the luxury industry – but still relevant for all!"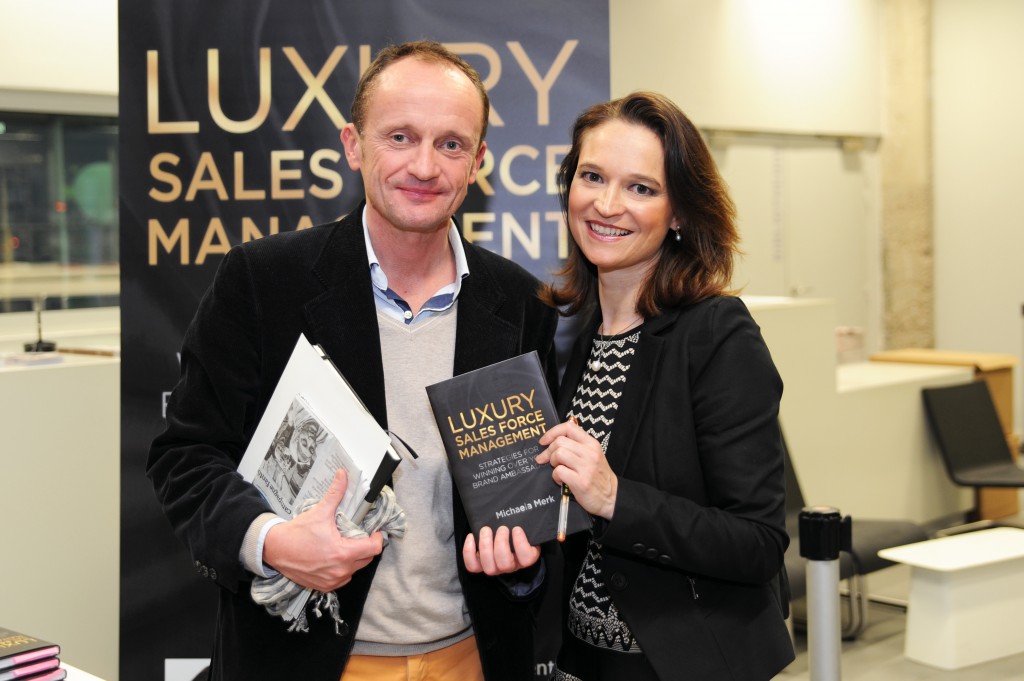 —Roselyne Lecuyer, Program Development Director, HR Learning International, L'Oreal Luxe – "Is managing a luxury brand any different and if so, in what ways? Based on the author's solid experience, engaged observation, endless curiosity and open mindset, Michaela Merk generously shares the recipes for success, acknowledging the human dimension as the most essential component for success in the luxury industry."
—Alain Dominique Perrin, Non-Executive Director at Richemont Group, former President of Cartier International, President of EFMD (European Foundation for Management Development) and President of EDC (École des Dirigeants et Créateurs d'Entreprises) – "No brand can sustain or develop in the long run without a strong sales force willing to fight for the brand… The salespeople who love their brand will do everything they can to put it on the winning podium."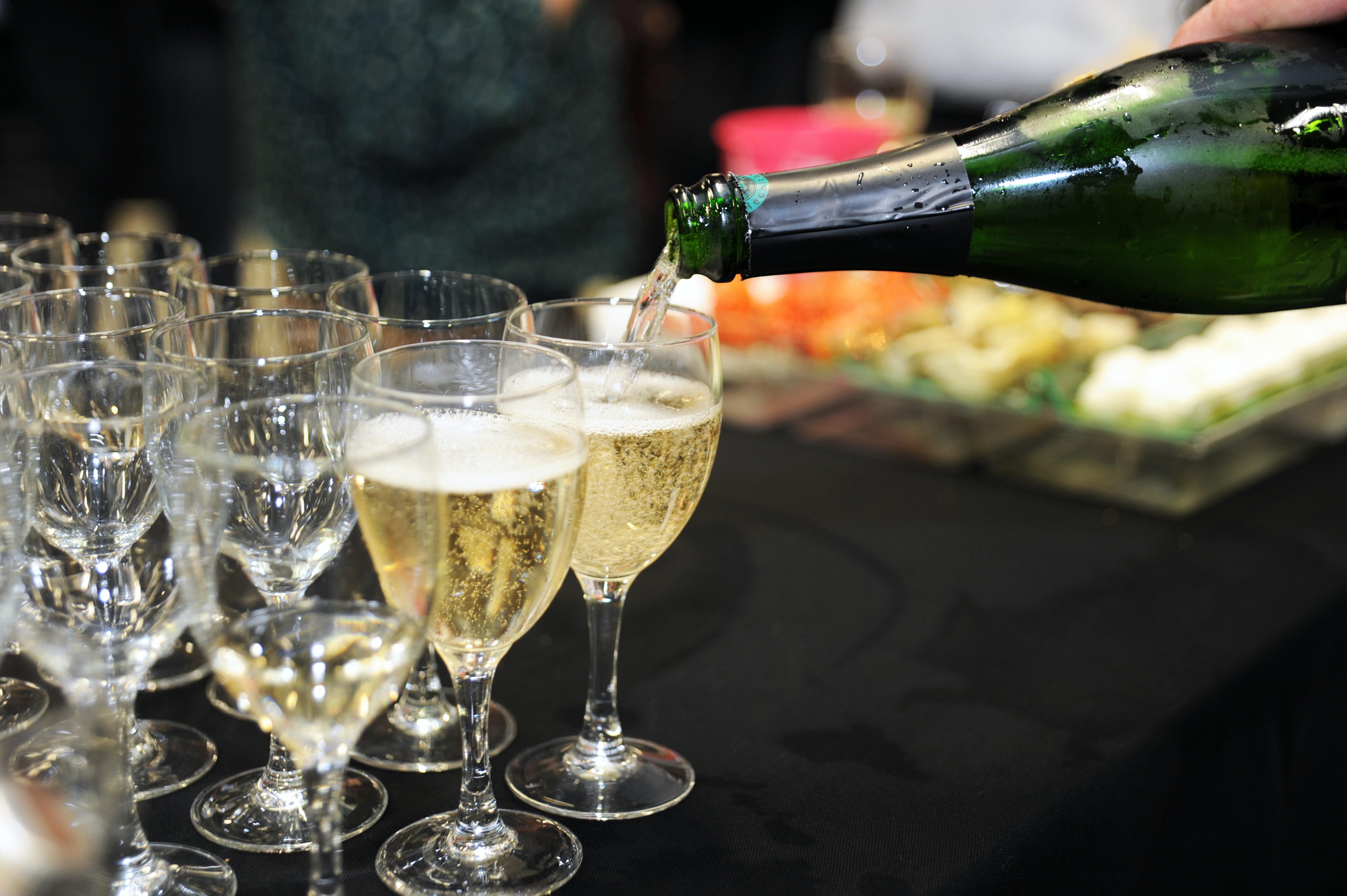 Below: Michaela and Frederic Layani, International CRM and Internet Director at Tag Heuer, Group LVMH…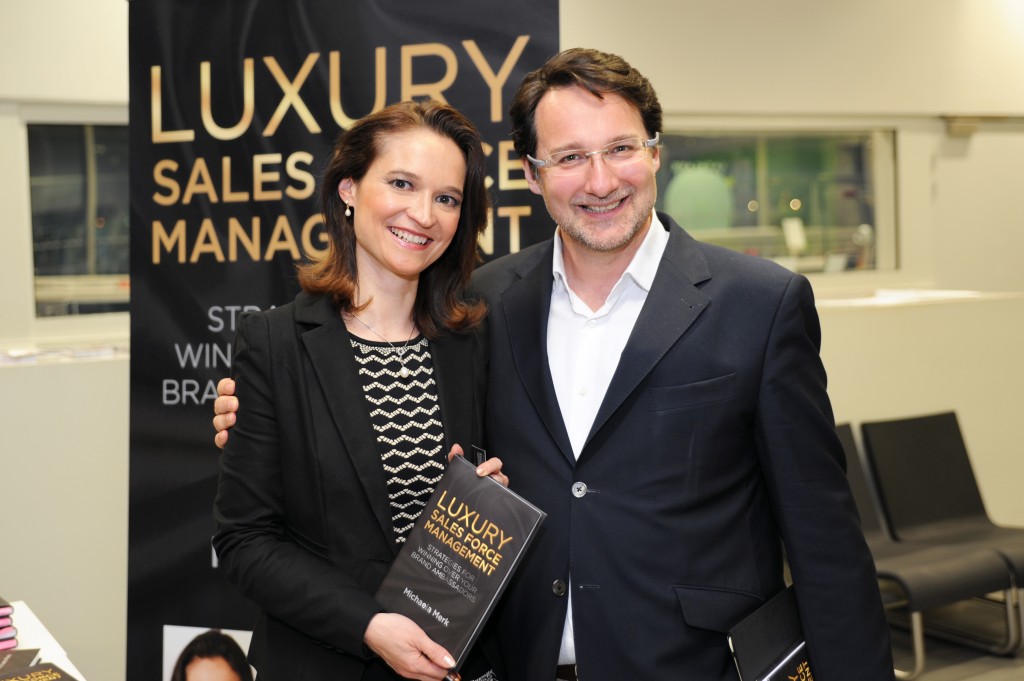 Dorothée Benkalifa, European Retail and Education Director YSL, Clarasonic at L'Oréal Luxe…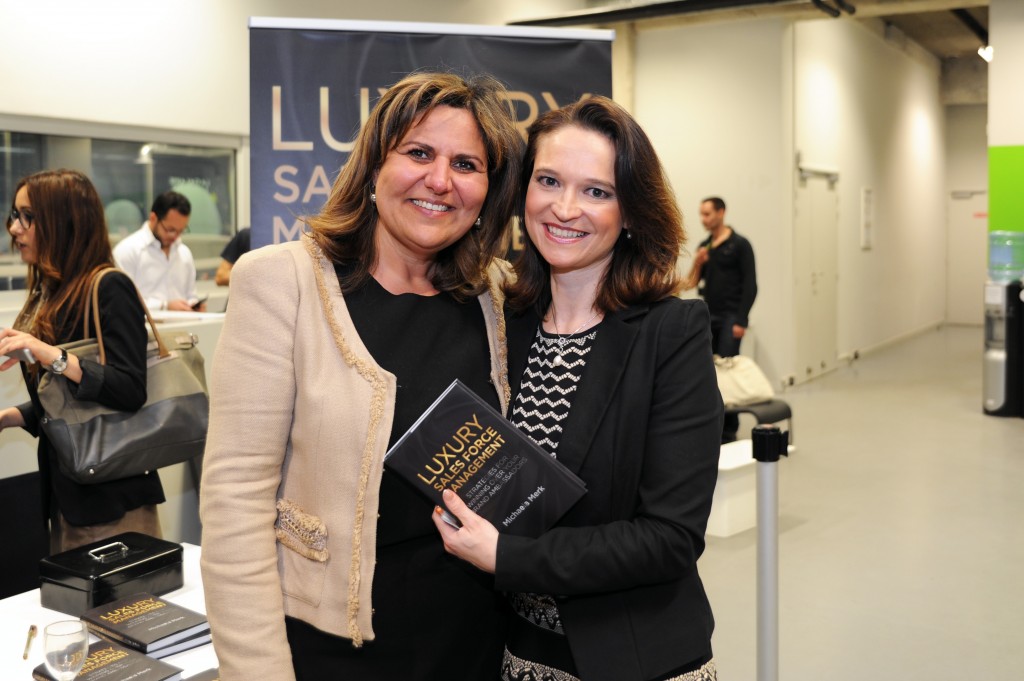 Store Managers at Breitling Flagship store in Paris…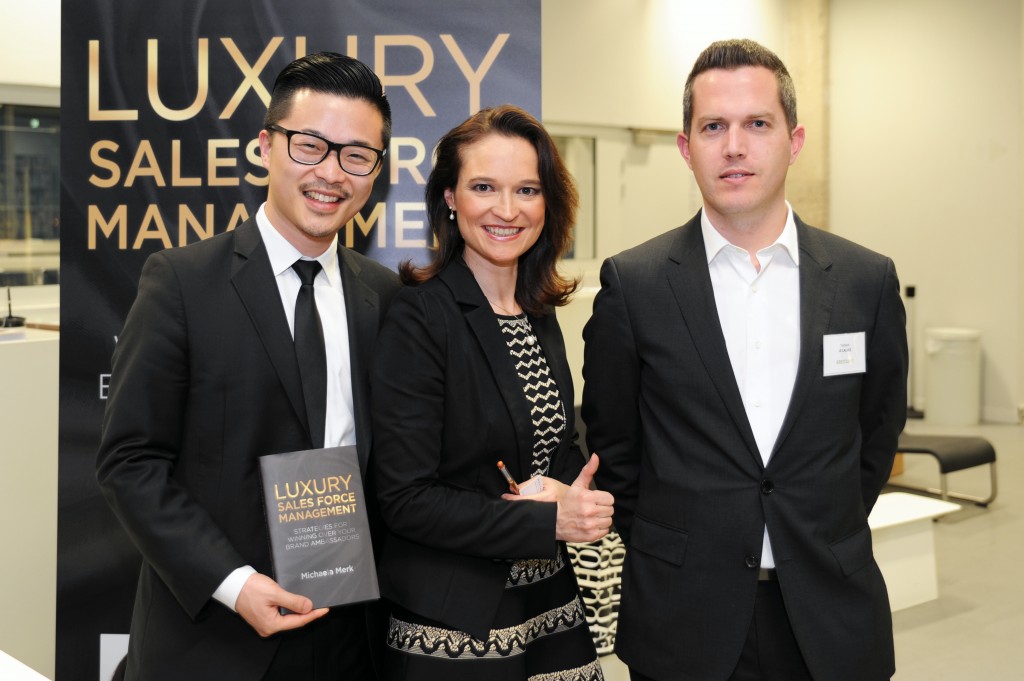 You can buy her book here!