Nissan opening of the Rooftopping exhibition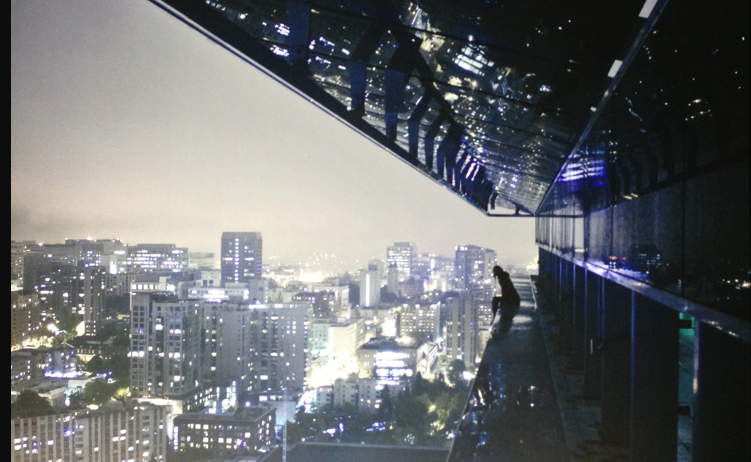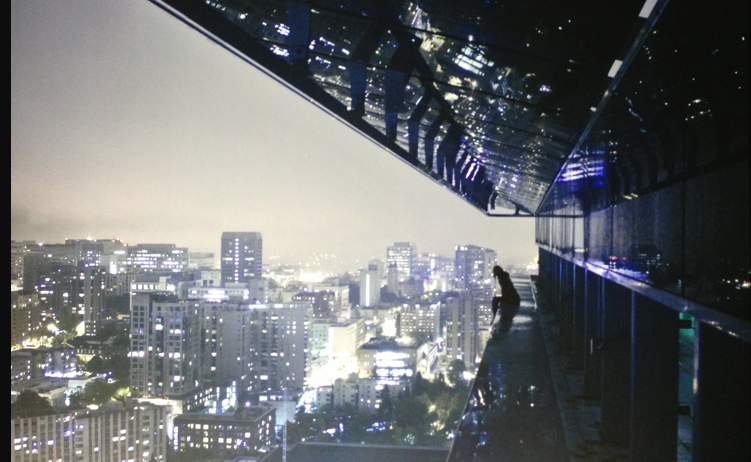 In general Publicis store at Champs Elysée in Paris is a one of the fancy places to hang out during fashion week. Tonight, was not only the kickoff of menswear WF14/15 in Paris, but also the opening of Nissan´s Rooftopping exhibition…I was invited to attend..to share it with you here…
Article and pictures by Julie Johansen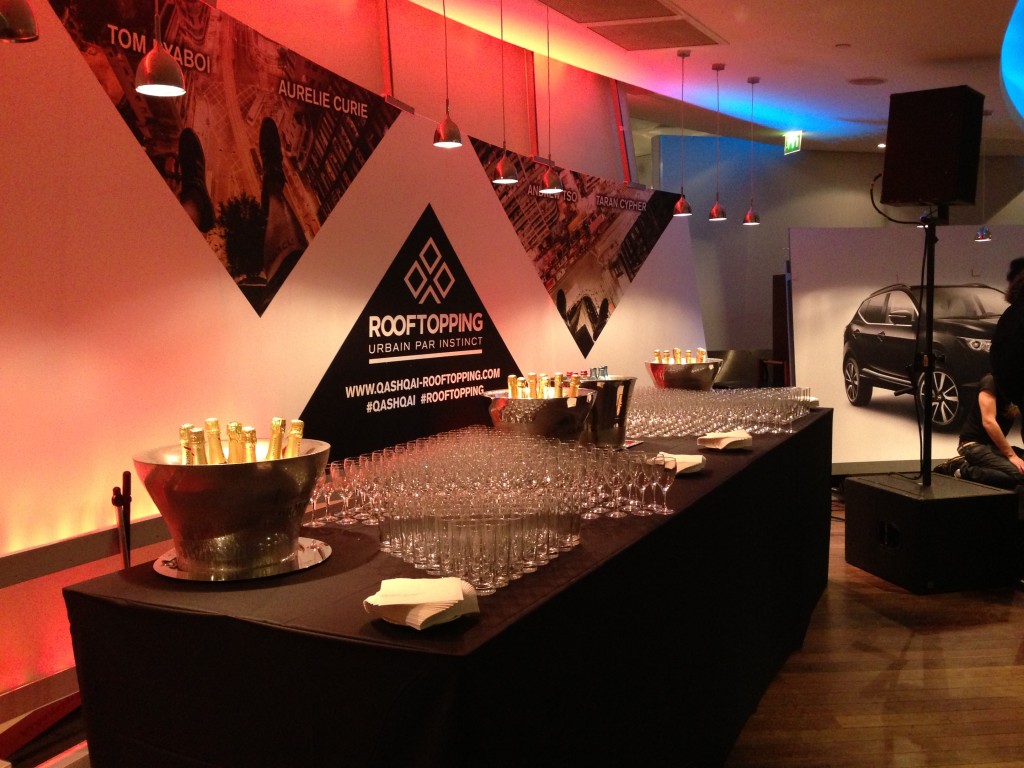 In 2014, 50% of the population worldwide lives in the city. In 2050 this number is estimated to reach 70% (according to Nissans numbers). It can be a source of stress living in the city, still the city attracts more and more people, why? Because within this very same space dreams and hopes of millions of people are united and realized. That is what the artist has tried to capture in these photos at the Rooftopping exhibition.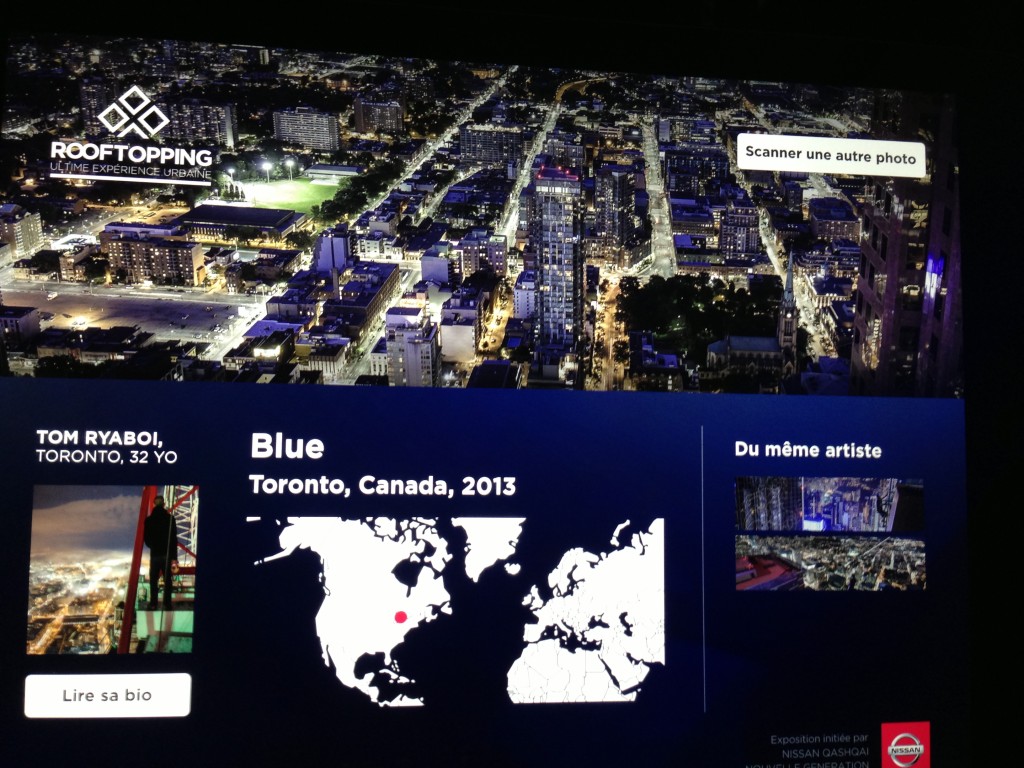 Sometimes, seing things from a bird´s perspective, from a new angle, enables us to see them differently… and appreciate them in a new way.
The Rooftopping exhibition at the top of Publicis at Champs Elysée treats the subject: the cultural movement in the city… the instinct and spontaneous moments being brought to life by the new Y-generation. We are part of it…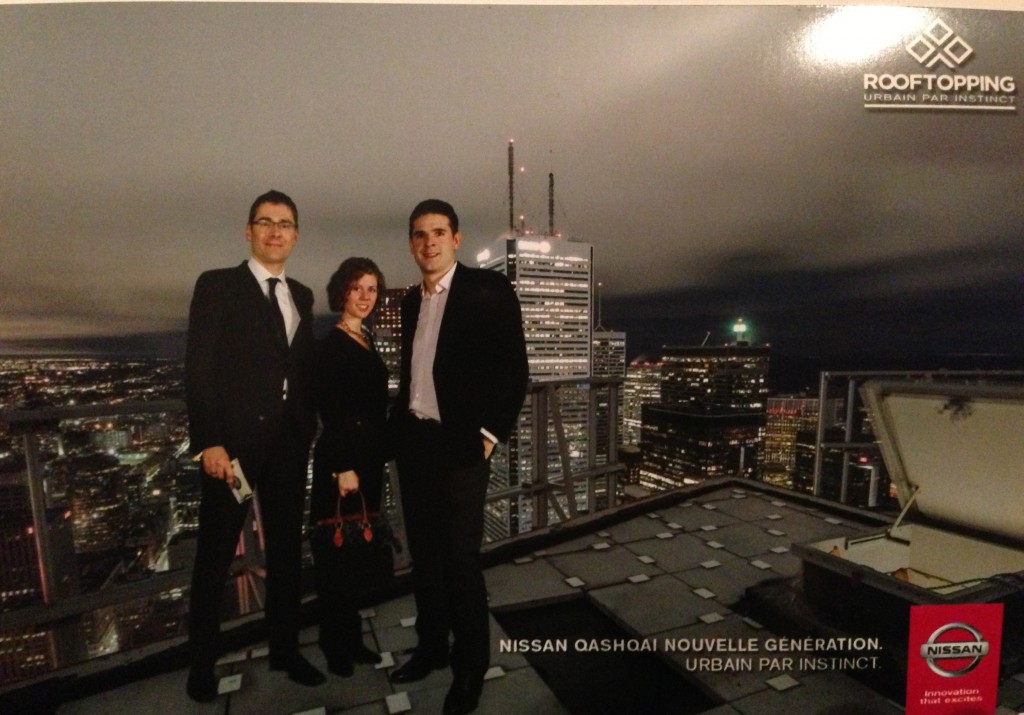 Pictures captured in all secret…presenting the human – facing the city.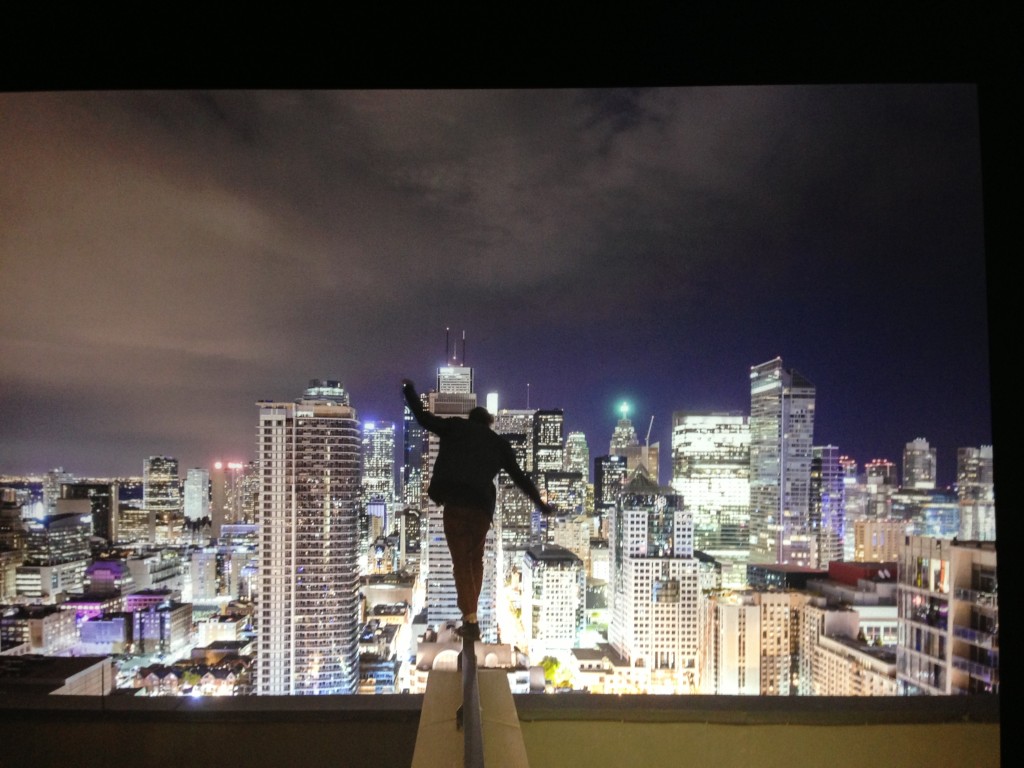 The artists behind the exposed pictures are: Tom Ryaboi, Aurelie Curie, Andrew TSO and Taran Cypher. As you enter their universe you can clearly sense their expression of the city magic, the vision of the vertical buildings, and the ultimate feeling of freedom…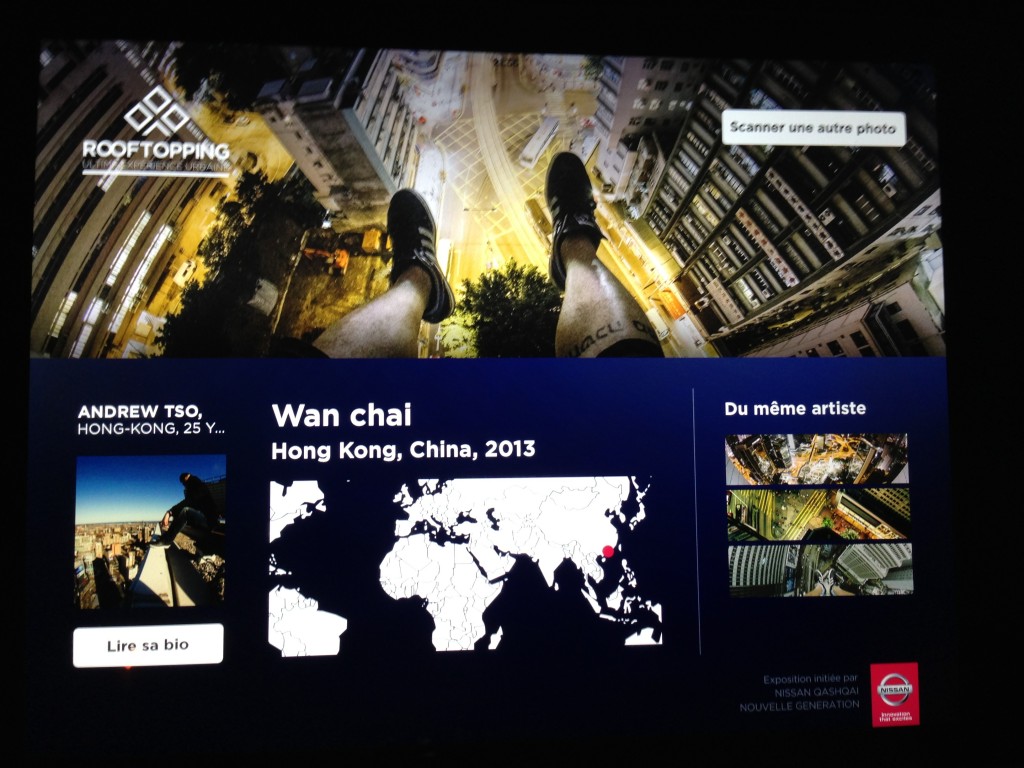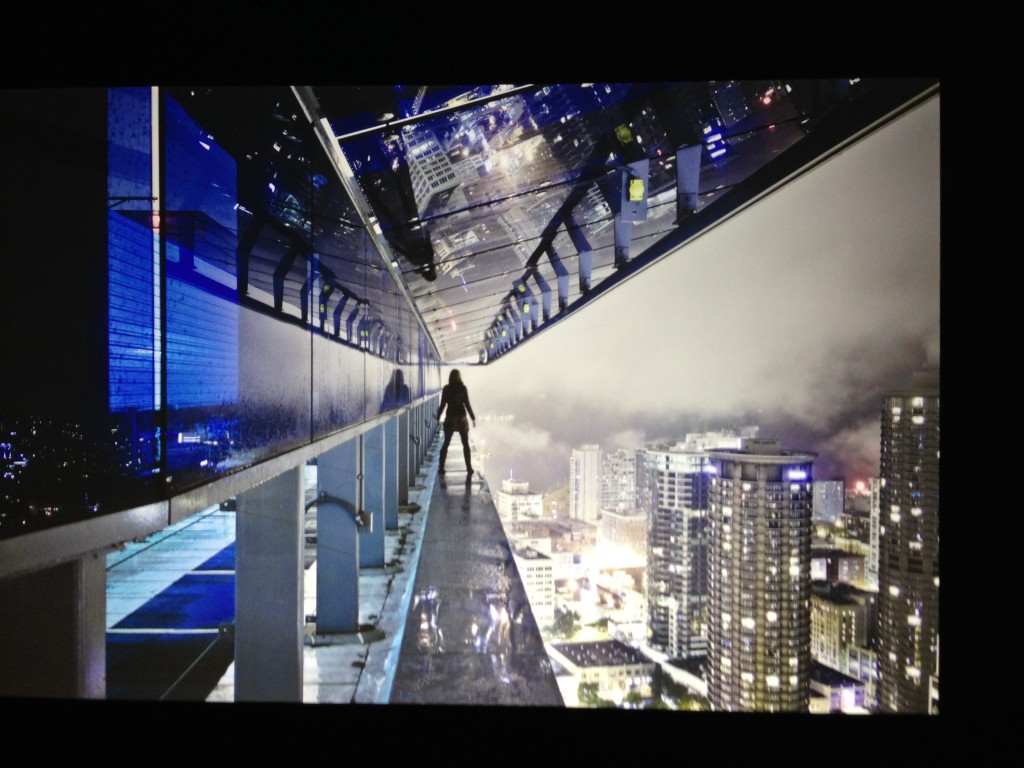 The exhibition officially takes place from 16-21th January 2014 at 133 avenue de Champs Elysée.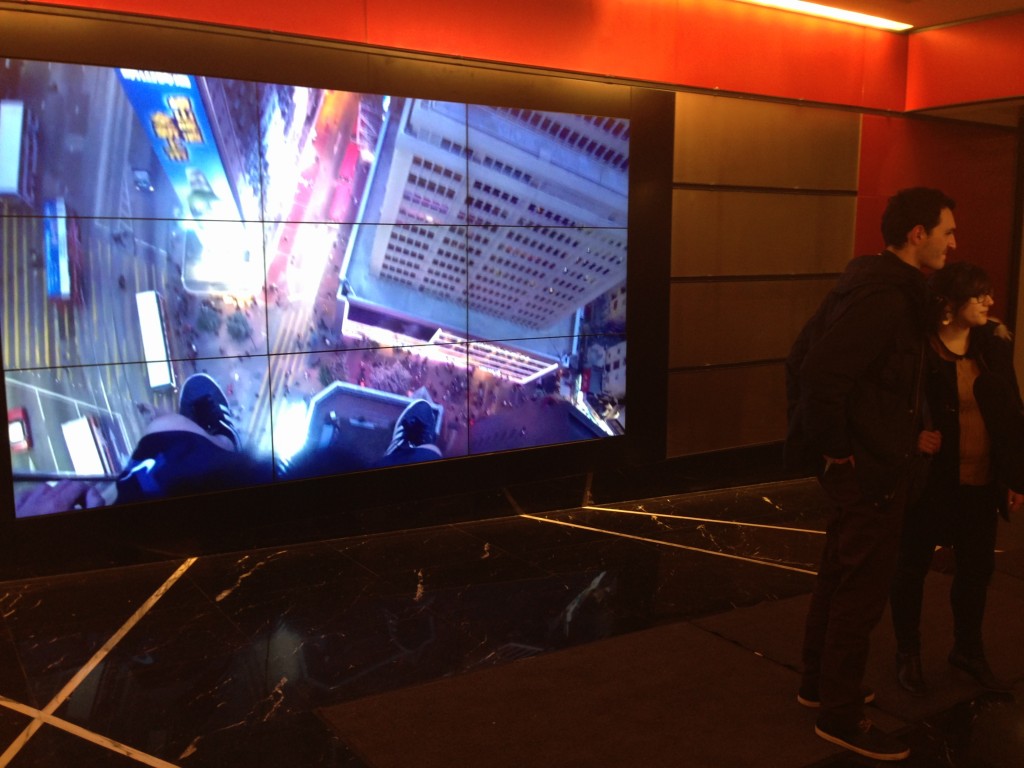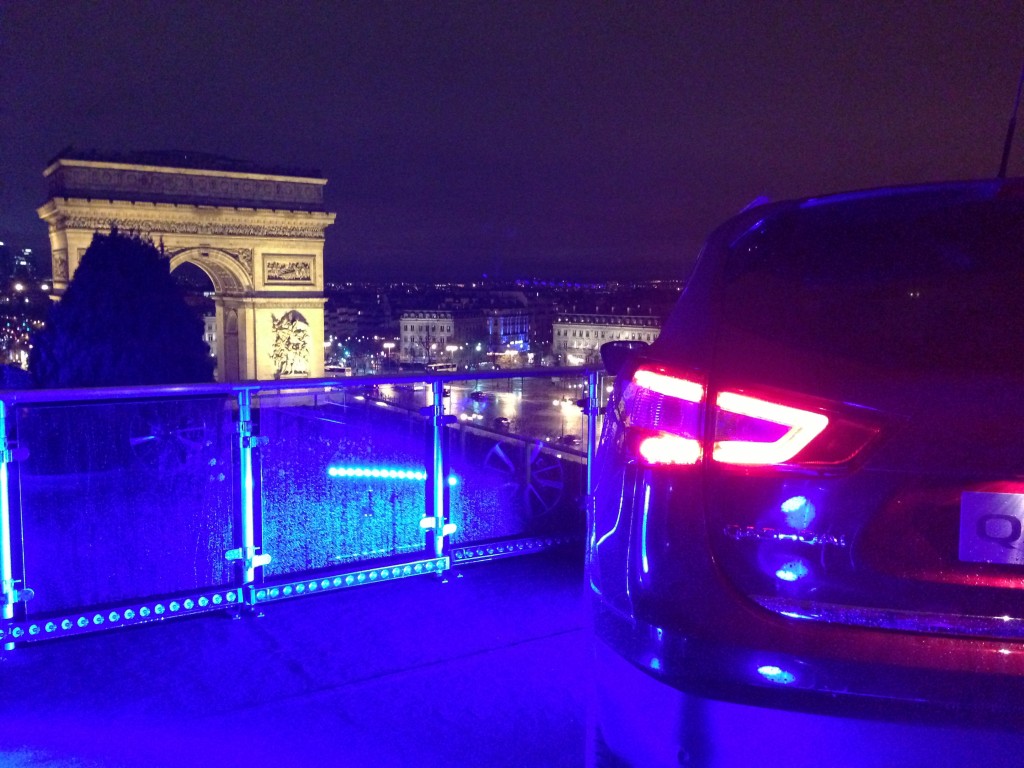 Tonight the was the opening…in collaboration with Nissan Qashqai. Thanks for a great evening.