Issey Miyake Menswear AW14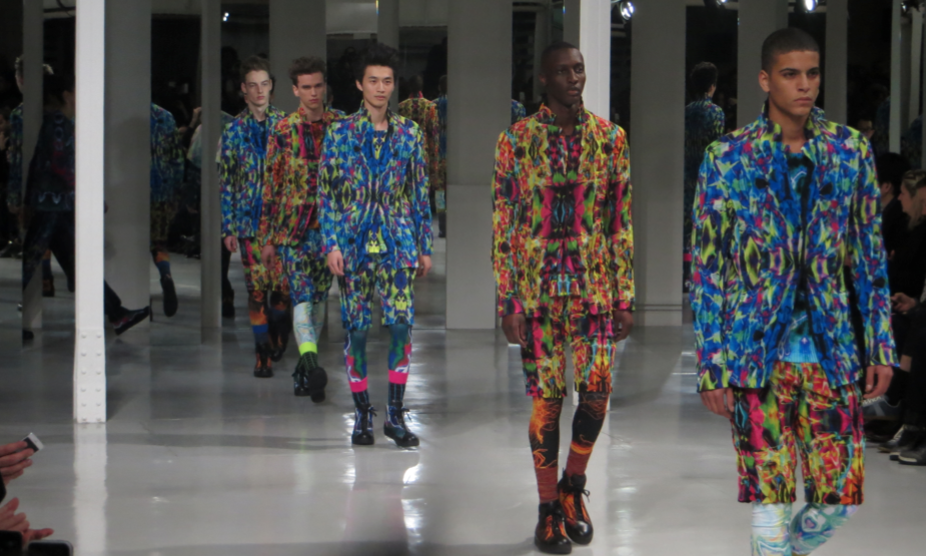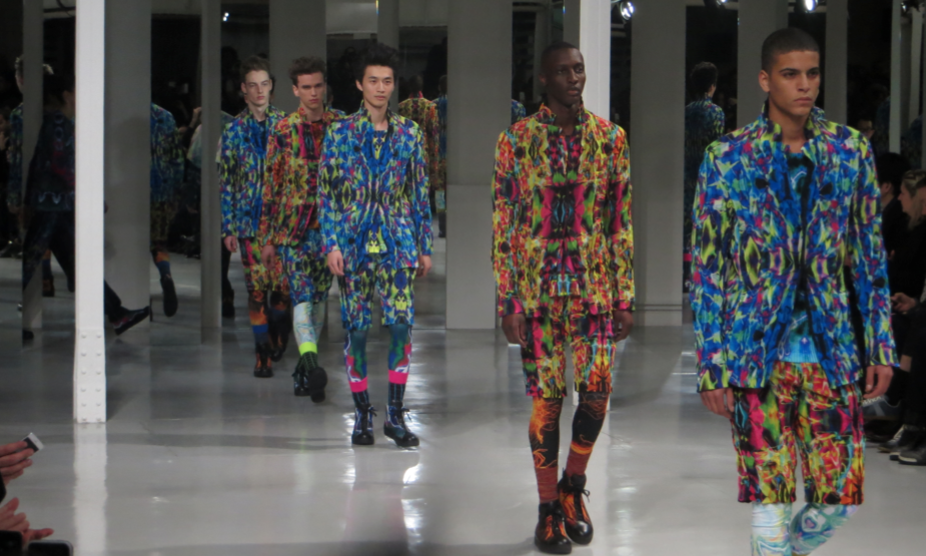 Today Issey Miyake presented their collection at 5, Place des Vosges in the 4th arrondisement in Paris, just next to their store. Check out the tendencies here…
Articles and pictures by Julie Johansen
This collection had been inspired by the wonders of extreme nature. Landscapes of ice and fire, volcanos, glaciers, breathtaking cliffs, northern lights, the mystery of twilight: wild nature that took us beyond our own imagination. I liked how he had dared to put together  these strong colors and wild patterns.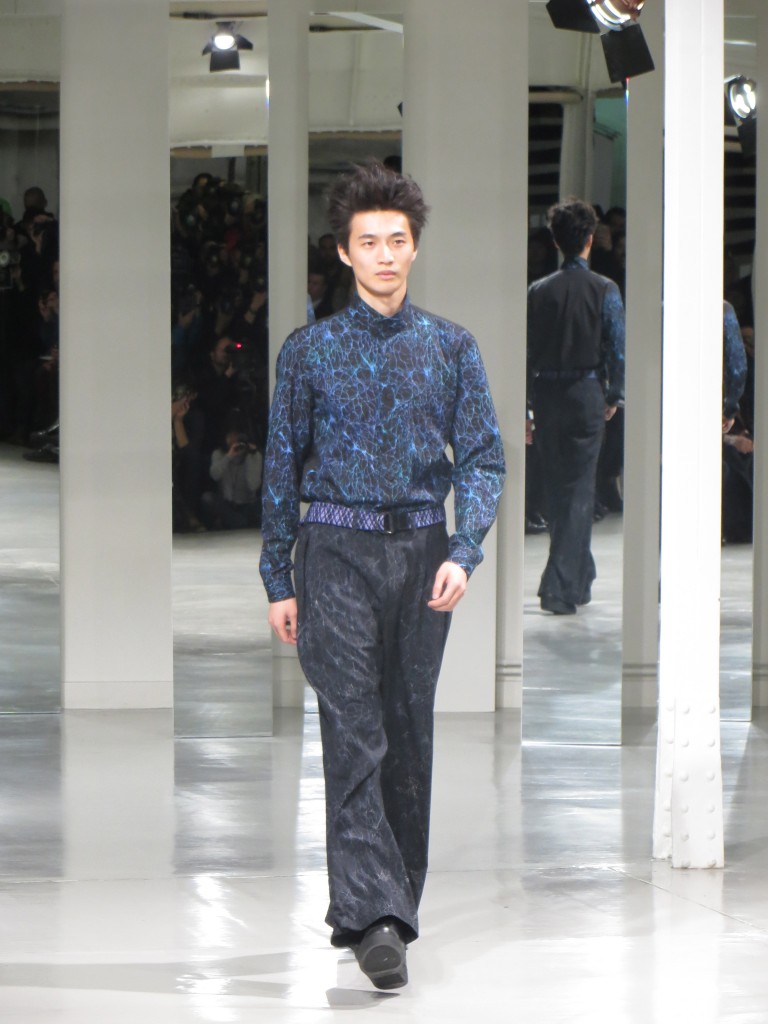 Combining elegance with radicality, functionality with eccentricity, ancient techniques with hypermodernity, the Issey Miyake men drew the portrait of the man of tomorrow expanded by unlimited possibilities.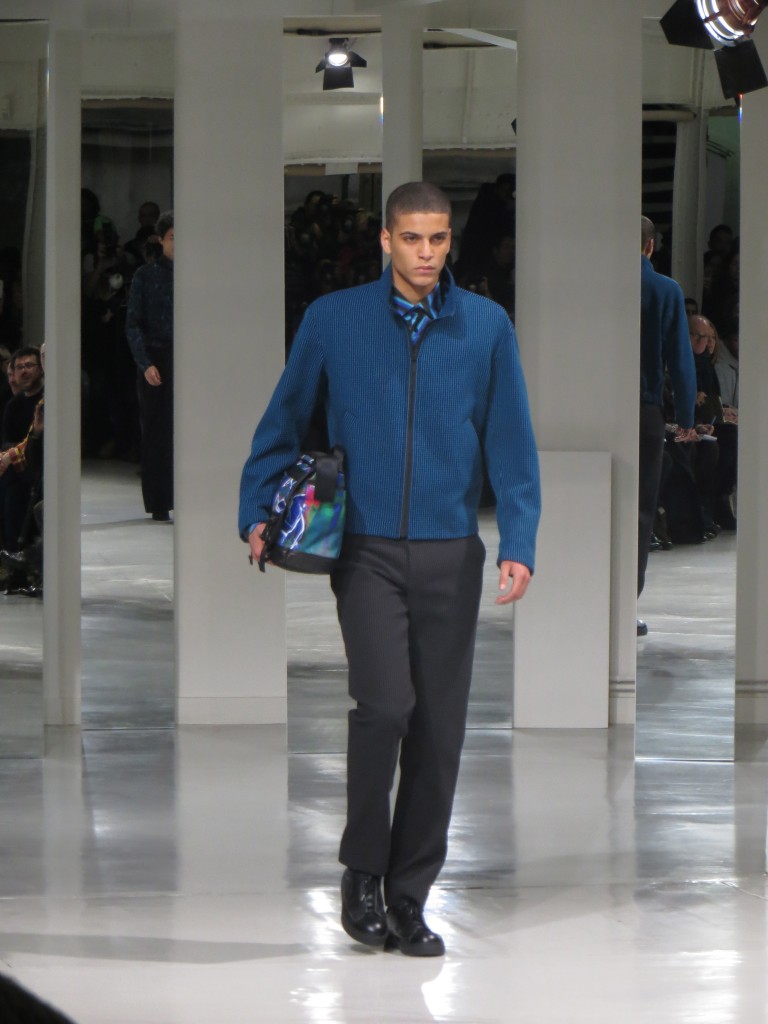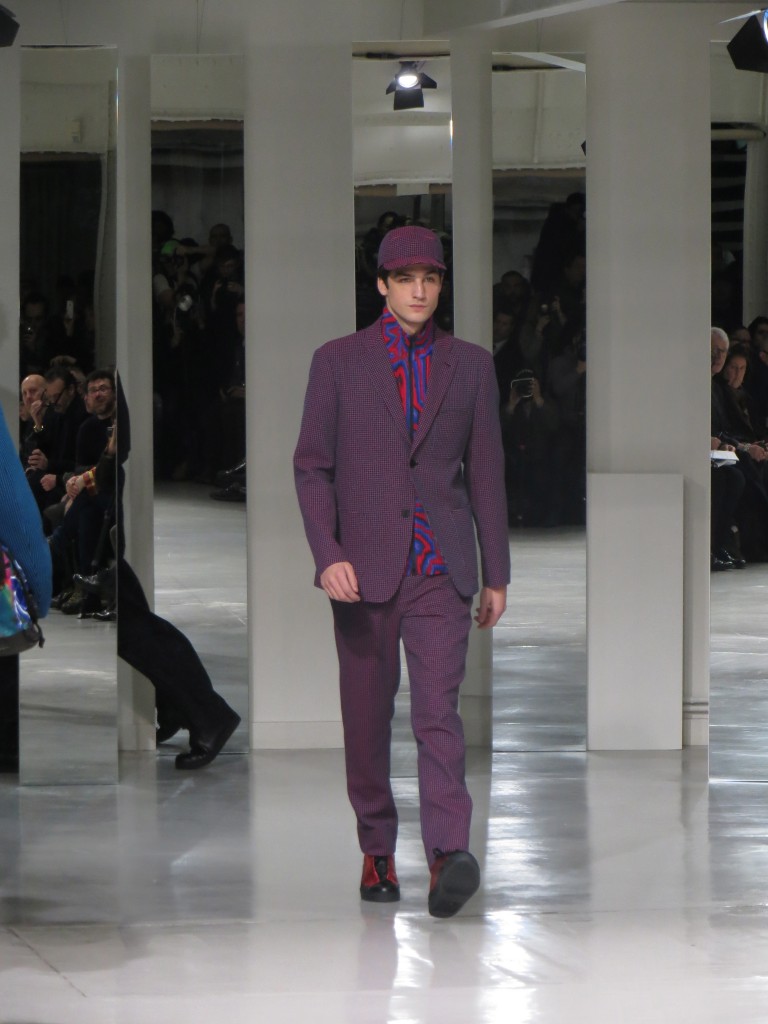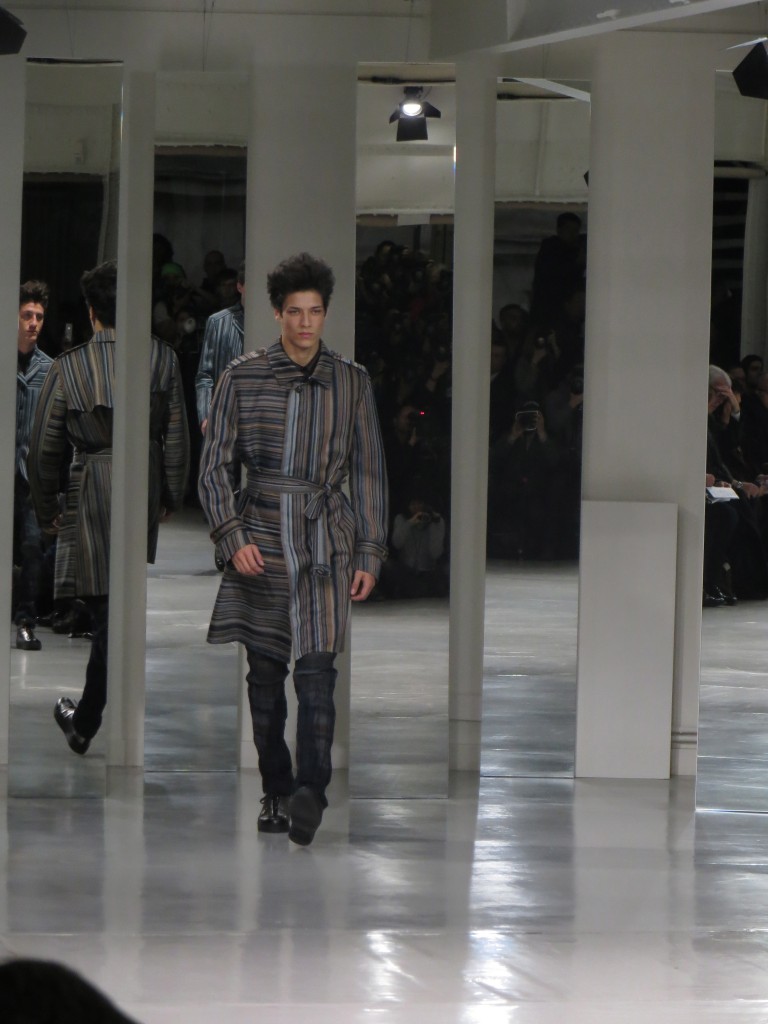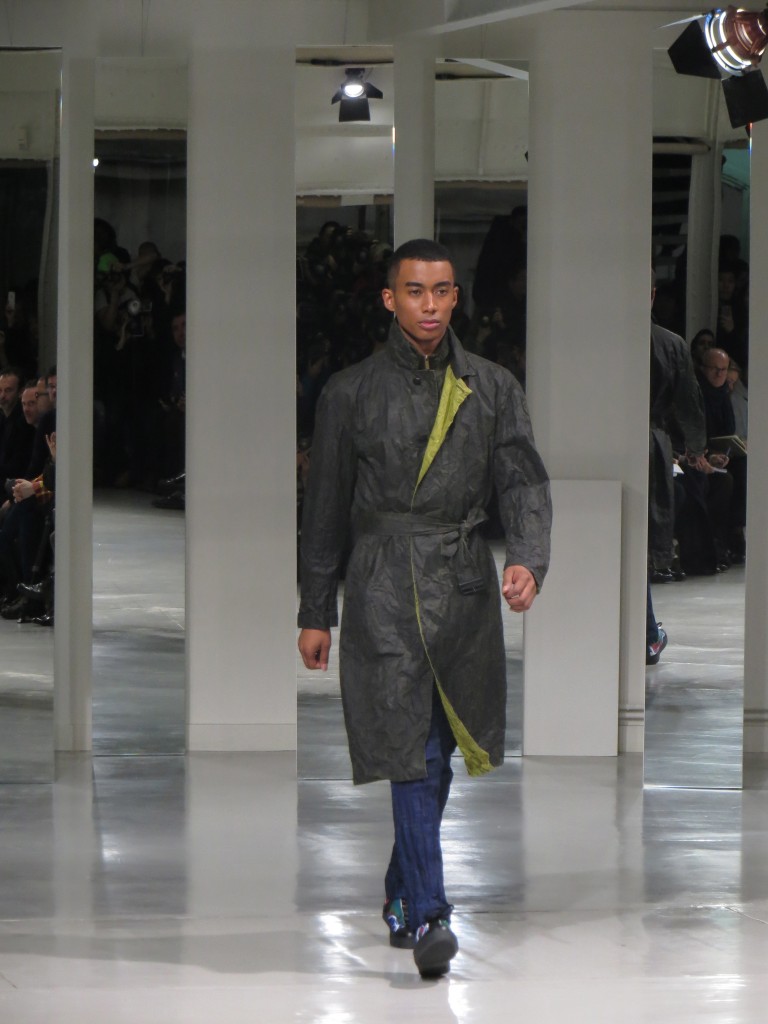 Remark the fantastic detail of color in the end of the pants, matched with a different kind of color shoe…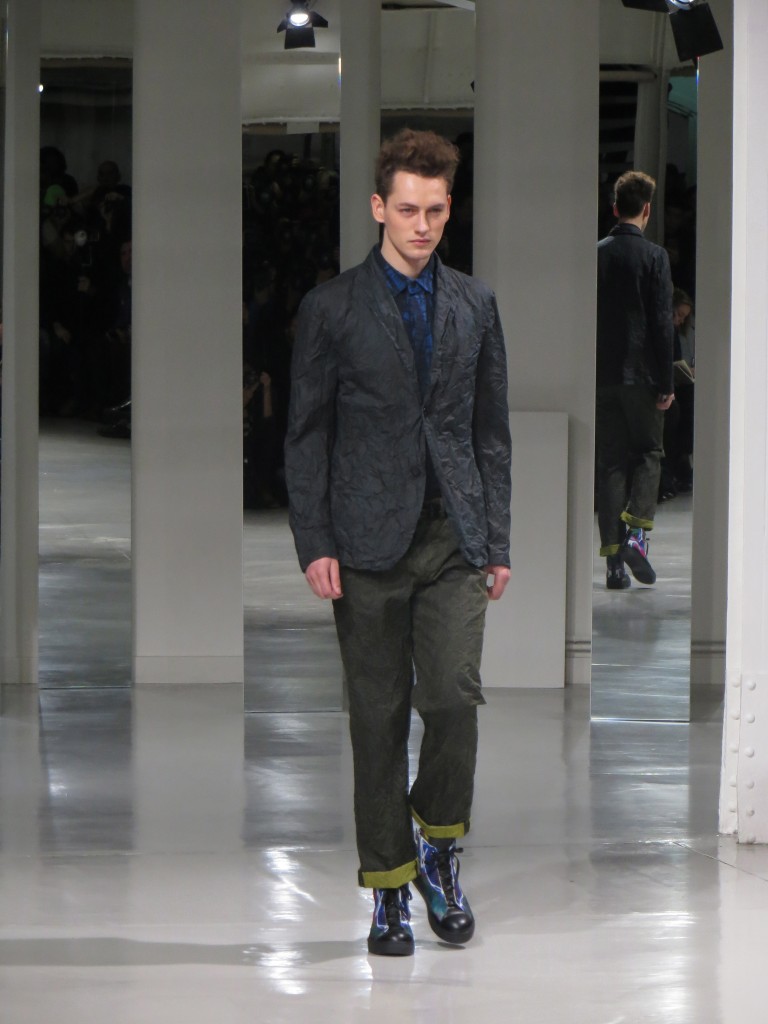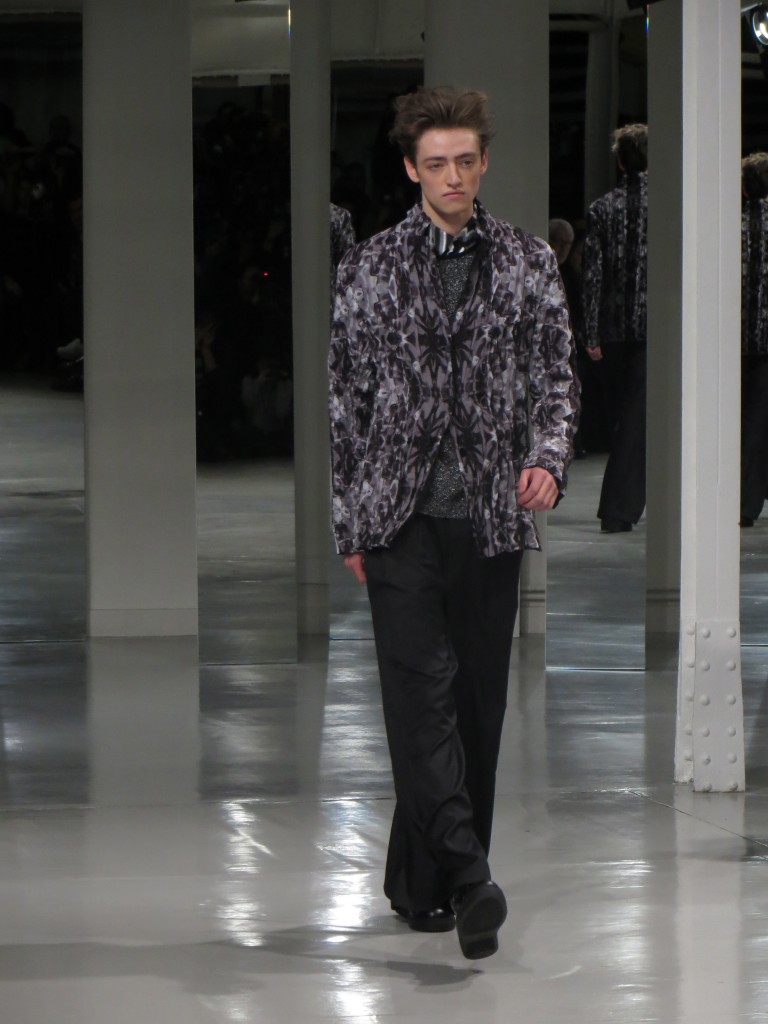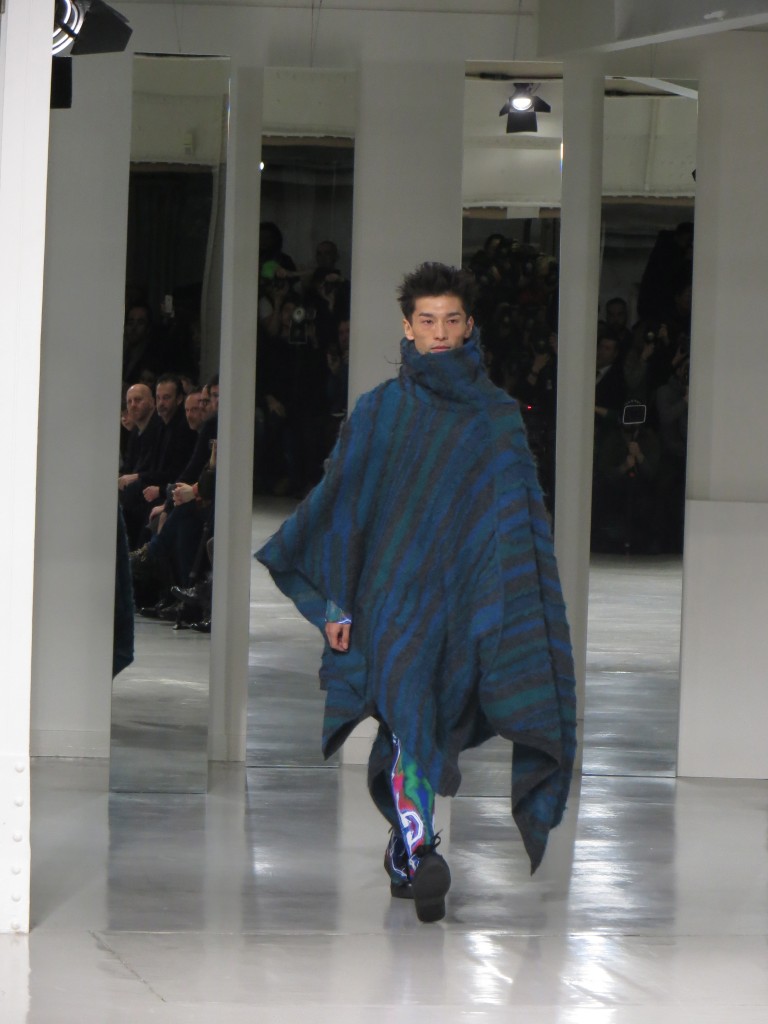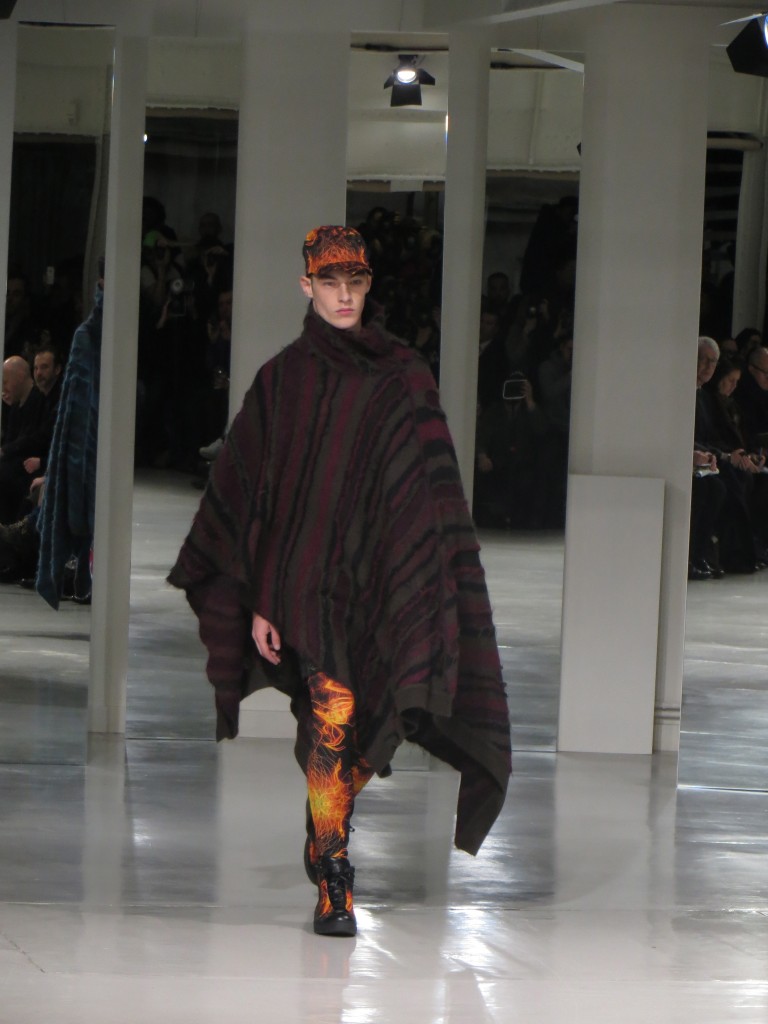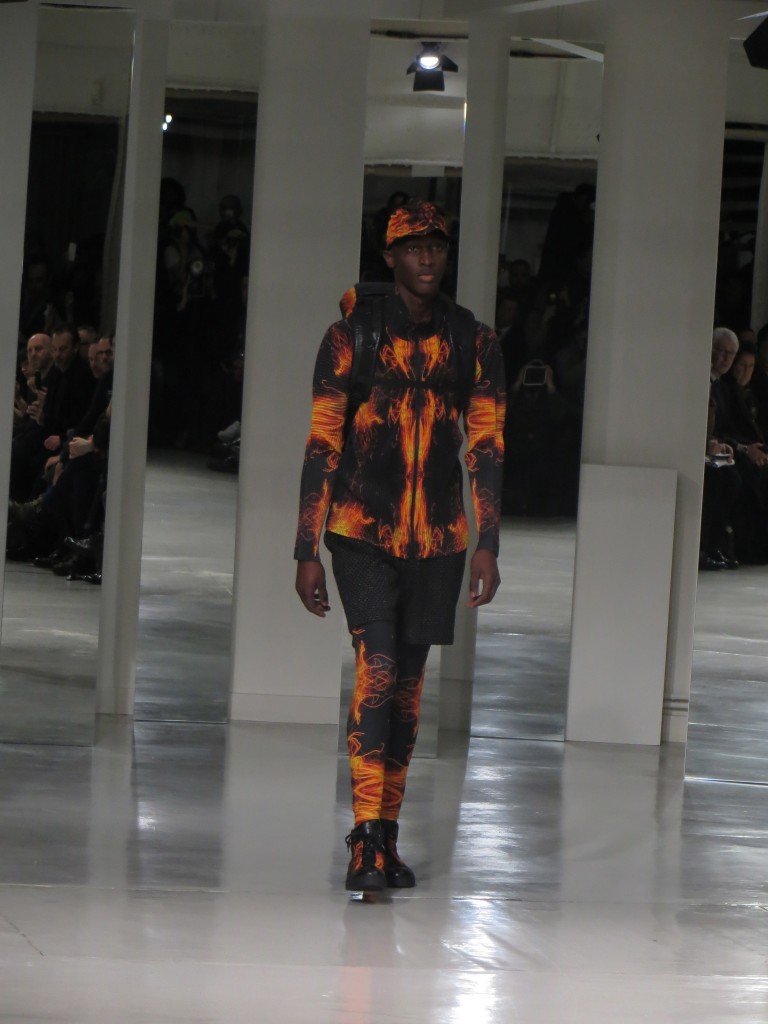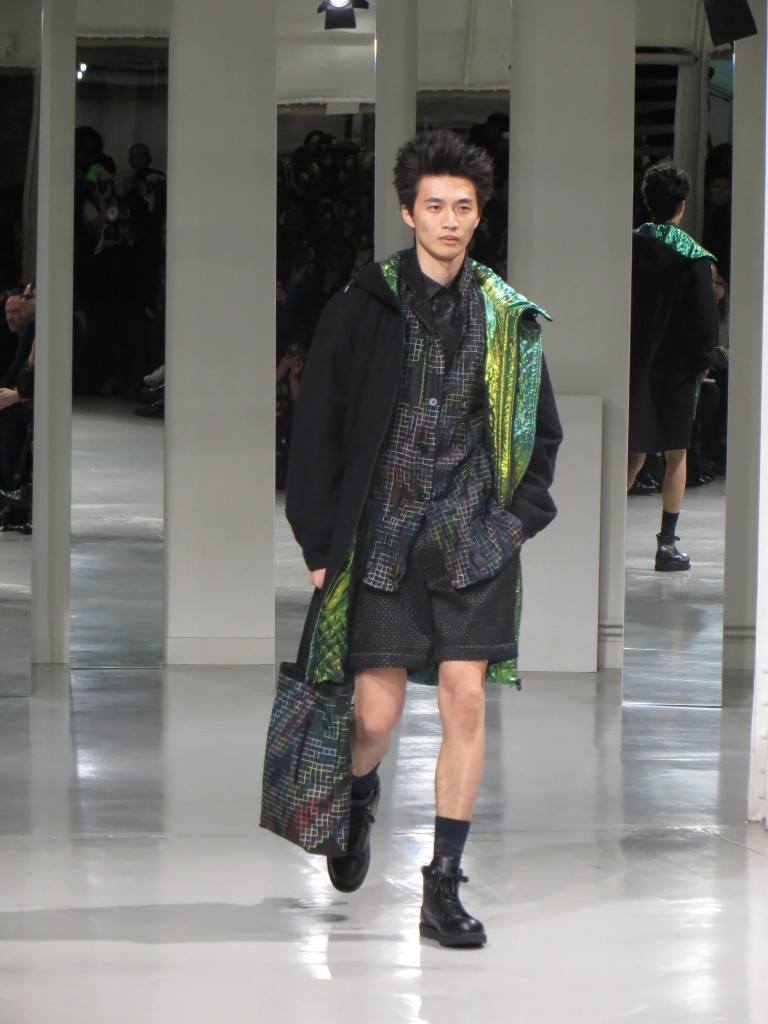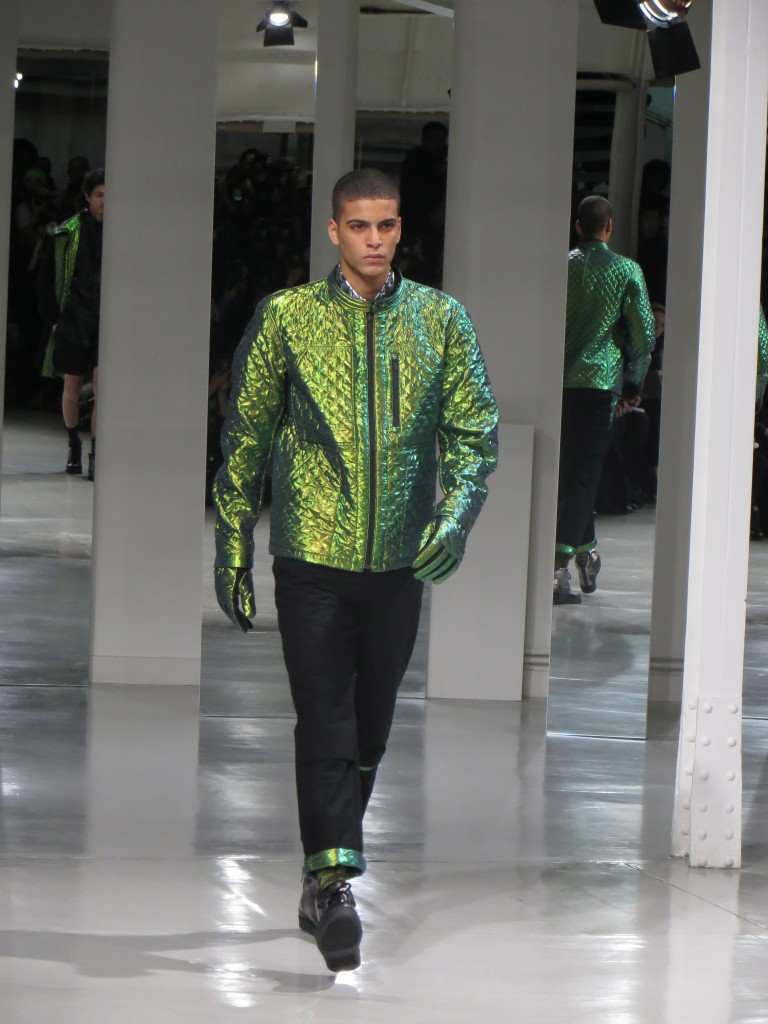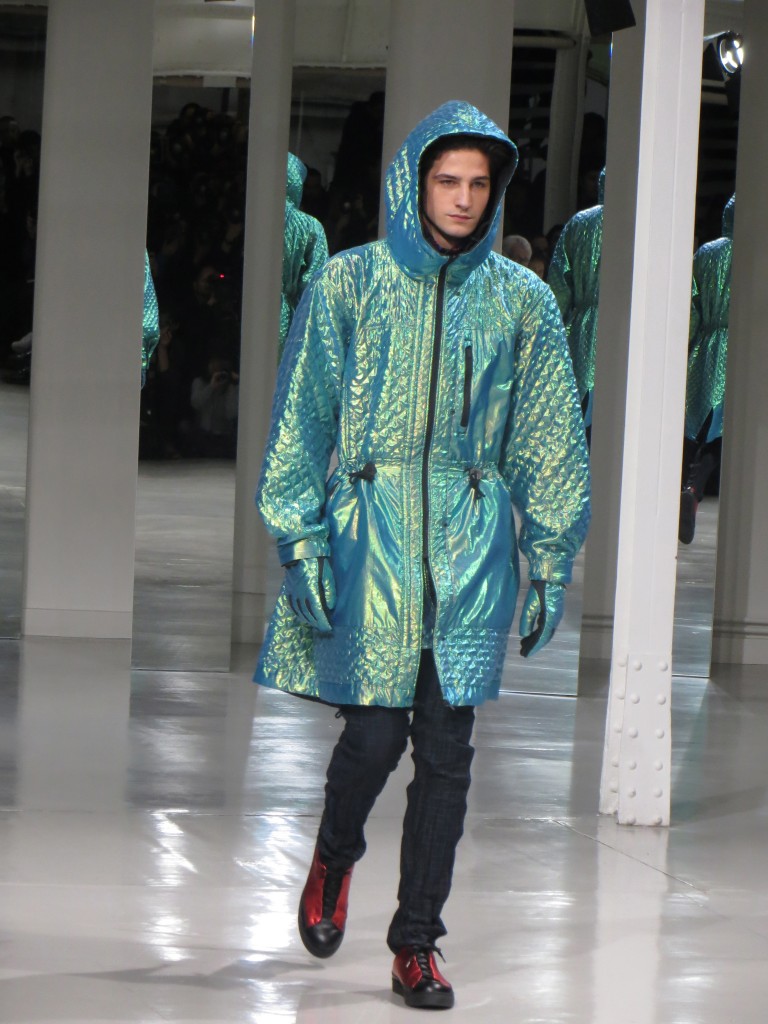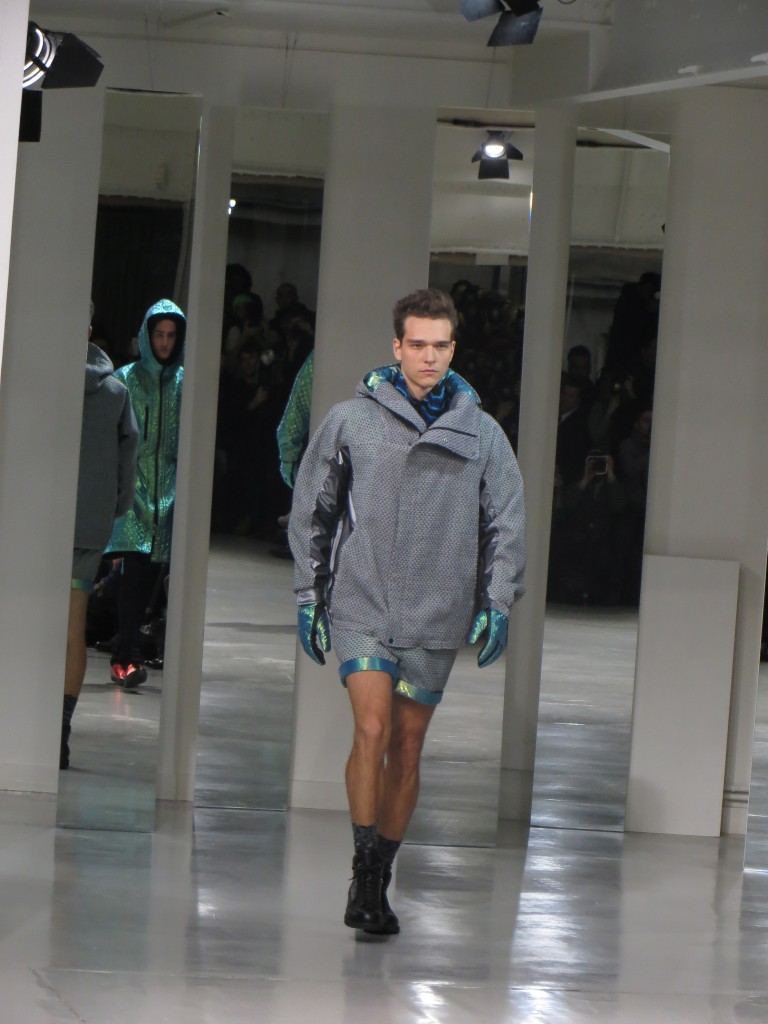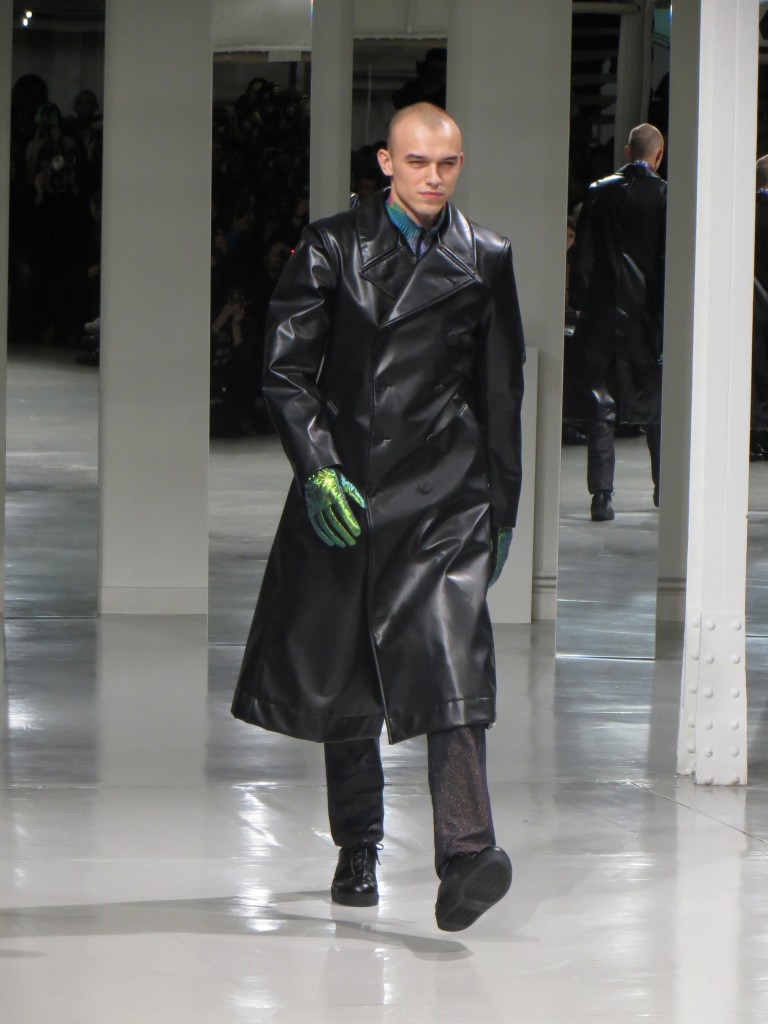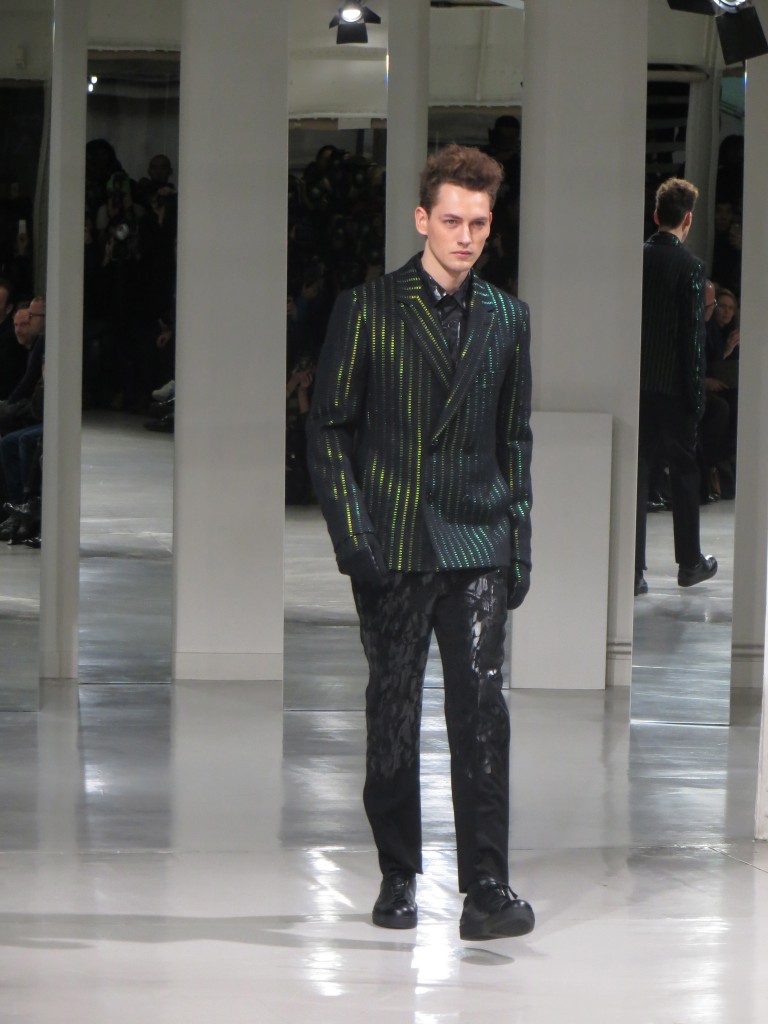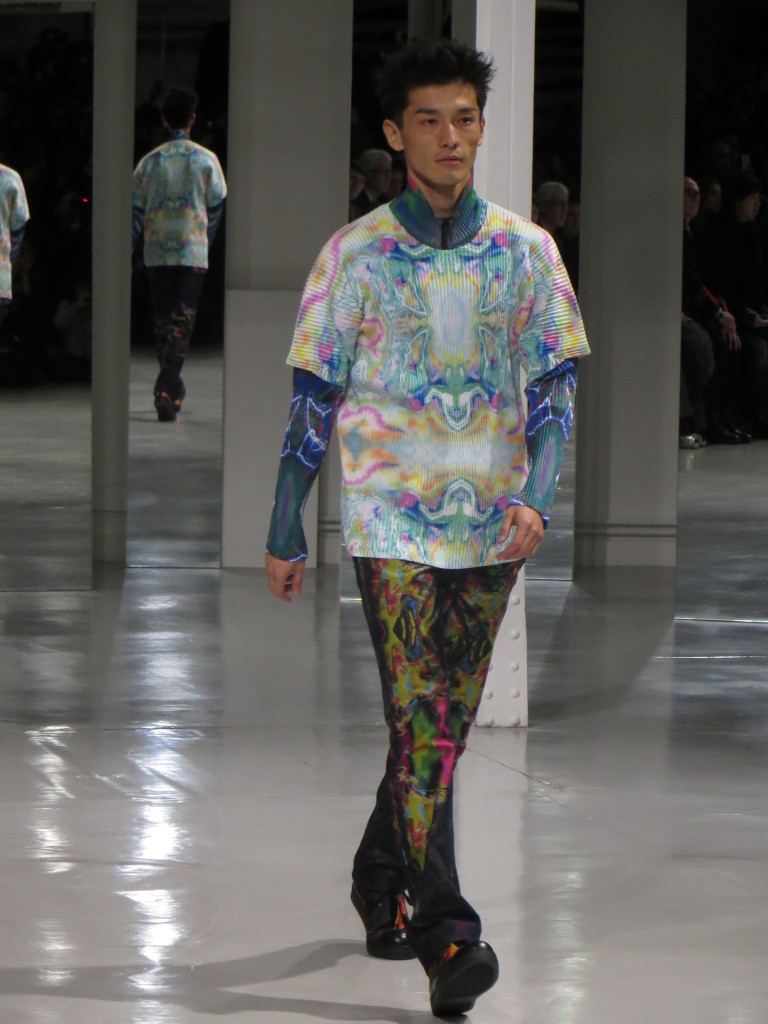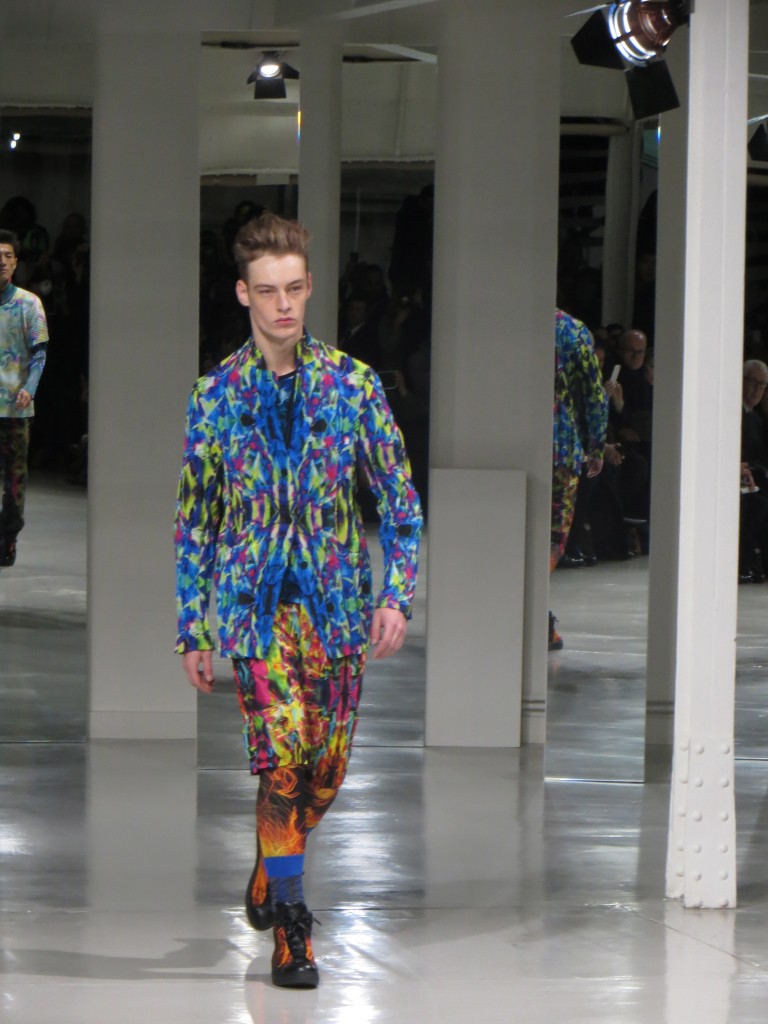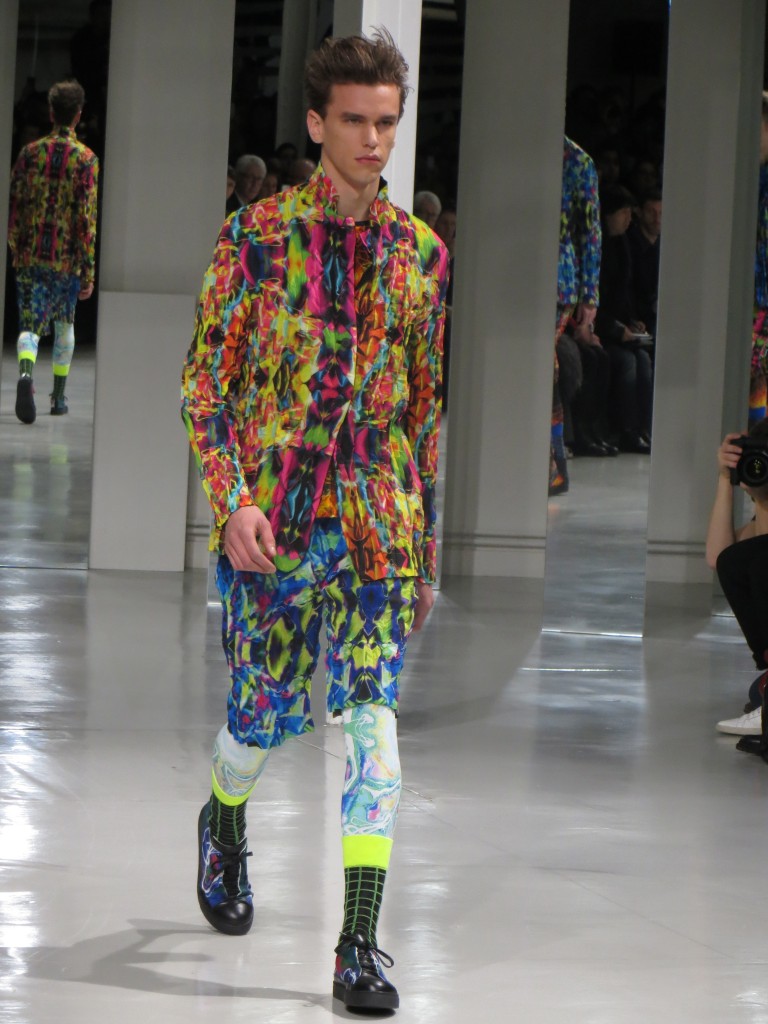 I think there were lots of inspiration to find in this collection… in my opinion a really cool one!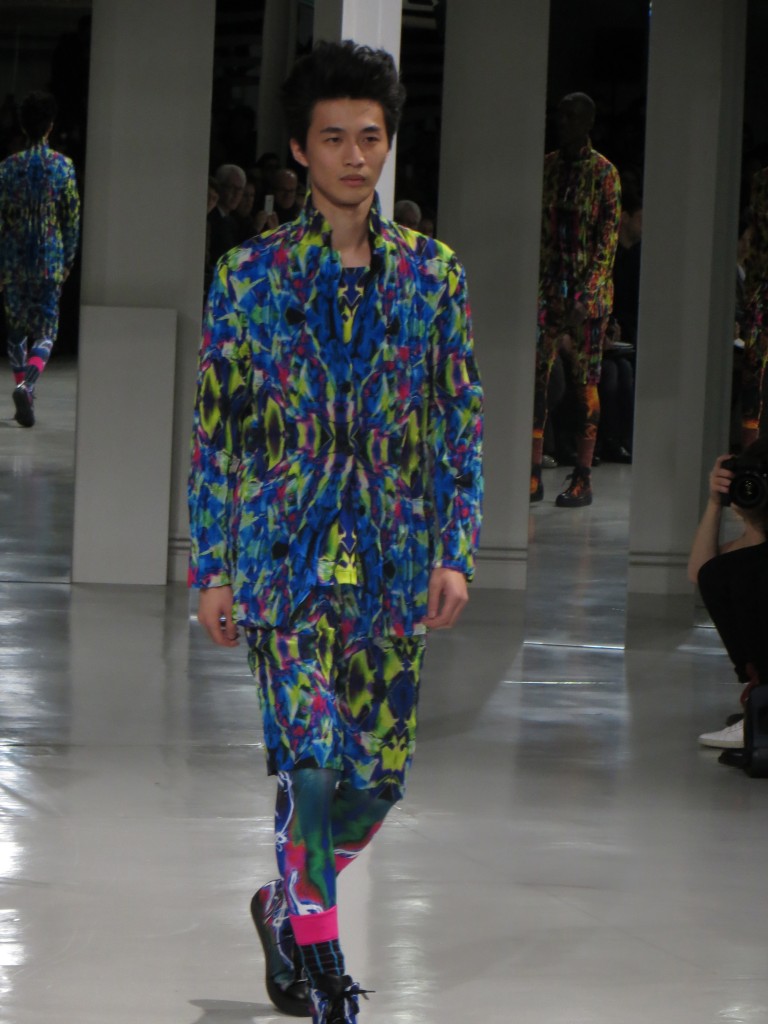 Go get ready for a funky winter…thanks to the designer Yusuke Takahashi!