Opening of UNICEF and the designers doll exhibition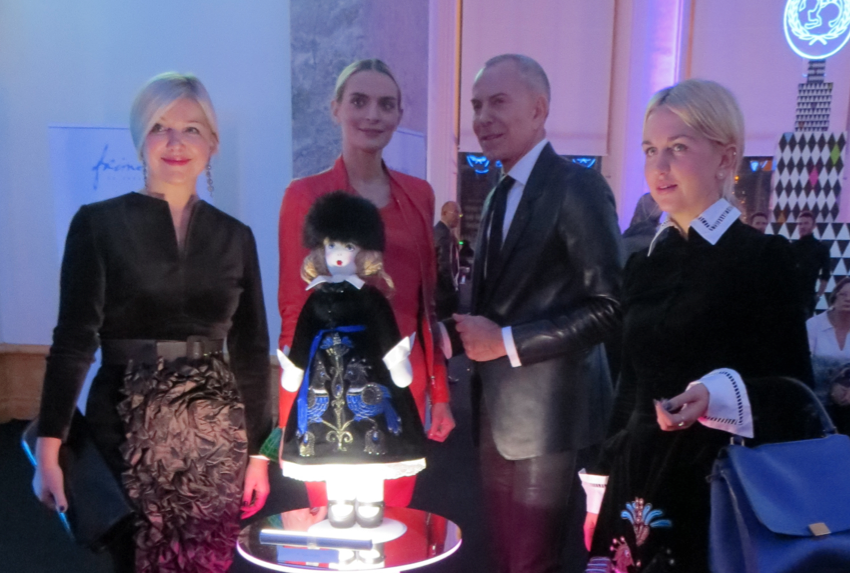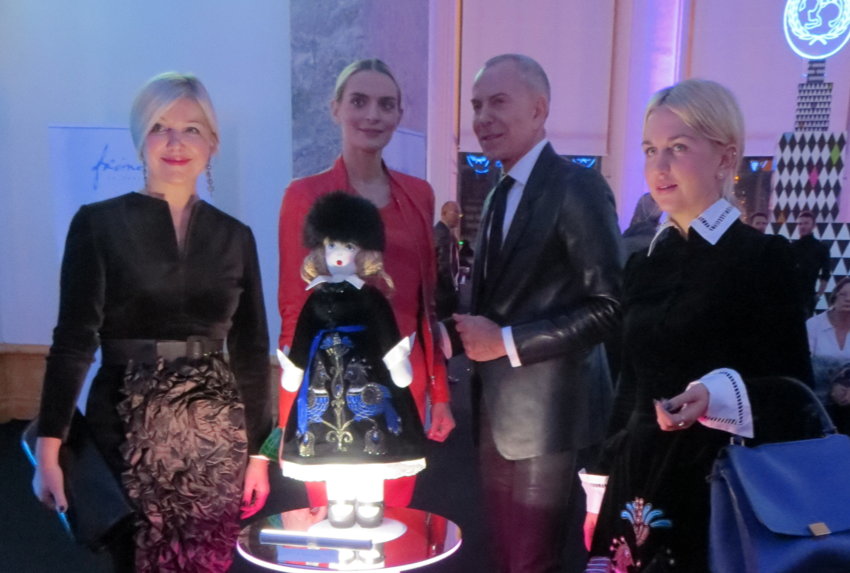 Monday 26.11.12, I went to the opening of the famous doll exhibition/ action: "The Frimousses de créateurs", at Petit Palais in Paris.
An event organized by UNICEF in collaboration with all the great designers to help children in Darfur towards a promising future.
This year is the celebration of their 10th anniversary, so a lot of interesting people had shown up. I talked to the famous designer Jean-Claude Jitrois (that has designed clothes for Lady Gaga), and with designer Tilmann Grawe & Joël Liochon. The subject was luxury: read about it in the article.
The exhibition is free and will be open to the public from today: Tuesday 26.11.12 – 2.12.12.
Article and pictures by Julie Johansen
FASHION EXHIBITION: OPENING OF THE FAMOUS DOLL EXHIBITION IN PARIS
The "Frimousses de Créateurs" action started in 2003.
It is an event where UNICEF offers the great designers such as: Chanel, Christian Dior, Louis Vuitton, Chantal Thomass, Chloé and Jean Paul Gaultier etc. an opportunity to show their loyalty, and get involved in this solidarity – by creating a doll for the action.
The extraordinary alliance between fashion, art and humanitarian involvement has been created. Every year, fashion houses, jewelers, artists and designers exert their talent for the benefit of children from Darfur.
This year they celebrate their 10th anniversary with the theme « Yes Future» that indicates that UNICEF and its partners have faith in better prospects.
From November 27 to December 2, the "artwork" dolls will be shown in the Petit Palais. The dolls invite the visitors to fully immerse themselves into a dream, a futuristic universe, in an avant-garde atmosphere with a magical staging (by Valeria Attinelli).
Below: Dior,  Chanel,  Prada & Chloé …
On December 3th 2012, fashion fans, art collectors and generous donors will meet for the auction at the Petit Palais.
In 10 years of rallying, "the Frimousses de Créateurs" has enabled the UNICEF to raise 1.527.480 € in order to pay for large-scale child vaccinations.
Within this decade 250 creators have designed more than 771 dolls.
The Frimousses 10th anniversary gives the opportunity to break a new record to offer the children from Darfur a promising future. You should go take a look.
Opening Hours:
Tuesday- Sunday: 10am – 6pm
THE OPENING EVENT
The press, designers & fashion-photographers etc. had been invited to the opening of the "Frimousses de Createurs 2012". A very great evening indeed.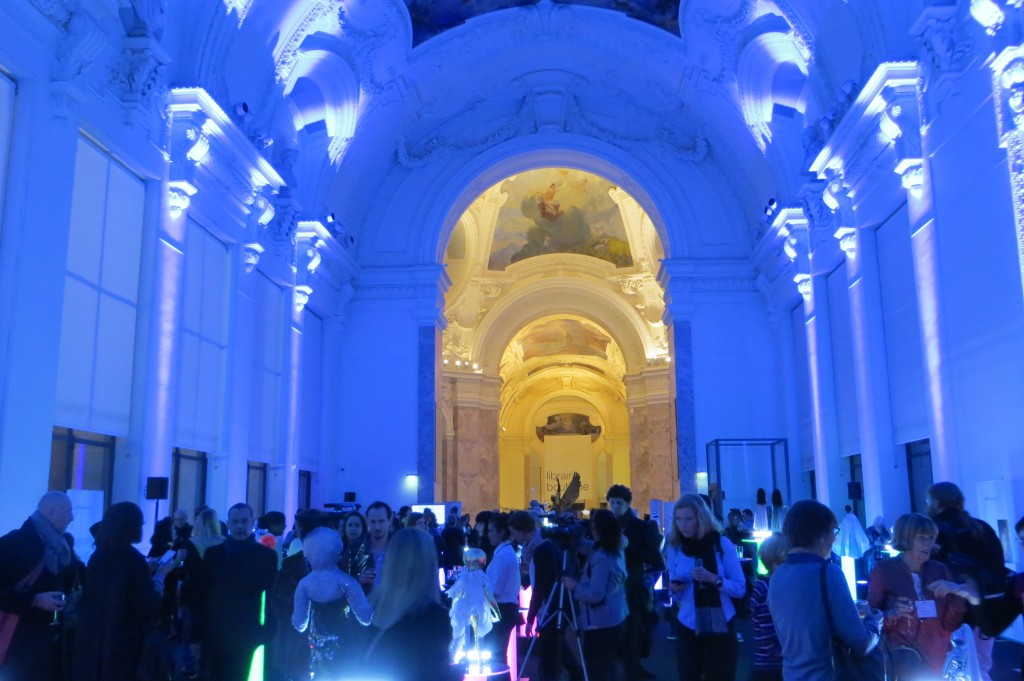 Tilmann Grawe & his doll
Tilmann has designed many great things, amongst them; accessories worn by Lady Gaga.
I talked to the German designer Tilmann Grawe, and asked him what luxury is to him.
He said: "Luxury is the pleasure of enjoying the present. It is a good moment spend next to the sea, with family or friends."
I asked him what had inspired him in the creation of his doll.
He said: "I have named my doll "Ulduz Buta". Ulduz means star and Buta comes from a form that represents a flower. I have created it for the European Azerbaijan Society."
It was easy to see, that also he appreciated the UNICEF event and initiative. It is a good cause. Afterwards I continued to see more dolls.
Below: Maison Lesage, Léonard Paris & Jean Paul Gaultier dolls.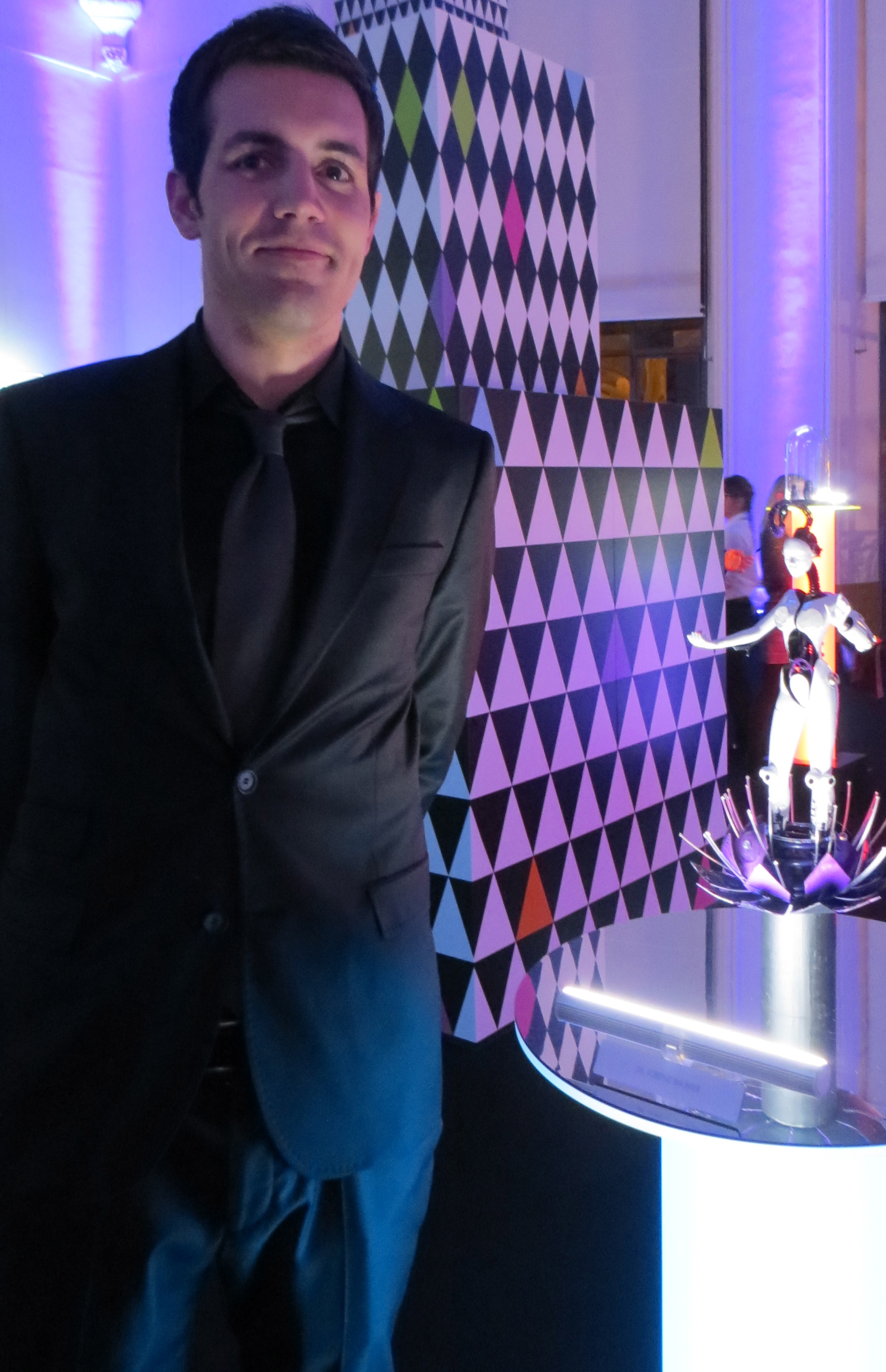 Joël Liochon & Lorenz Bäumer doll
I bit later I talked to Joel Liochon: one of the 15 designers for Lorenz Bäumer. I asked him what luxury is to him.
He said: "Luxury is the use of: best knowledge, craftsmanship, materials & histories".
He explained that they have created a doll that reminds us a bit of a sculpture. It tells us a story about the future… but at the same time it shows us a bit of the jewelry universe. You can see more in the store of Lorenz Bäumer in Paris.
Below: Elie Saab, Louis Voitton & Missoni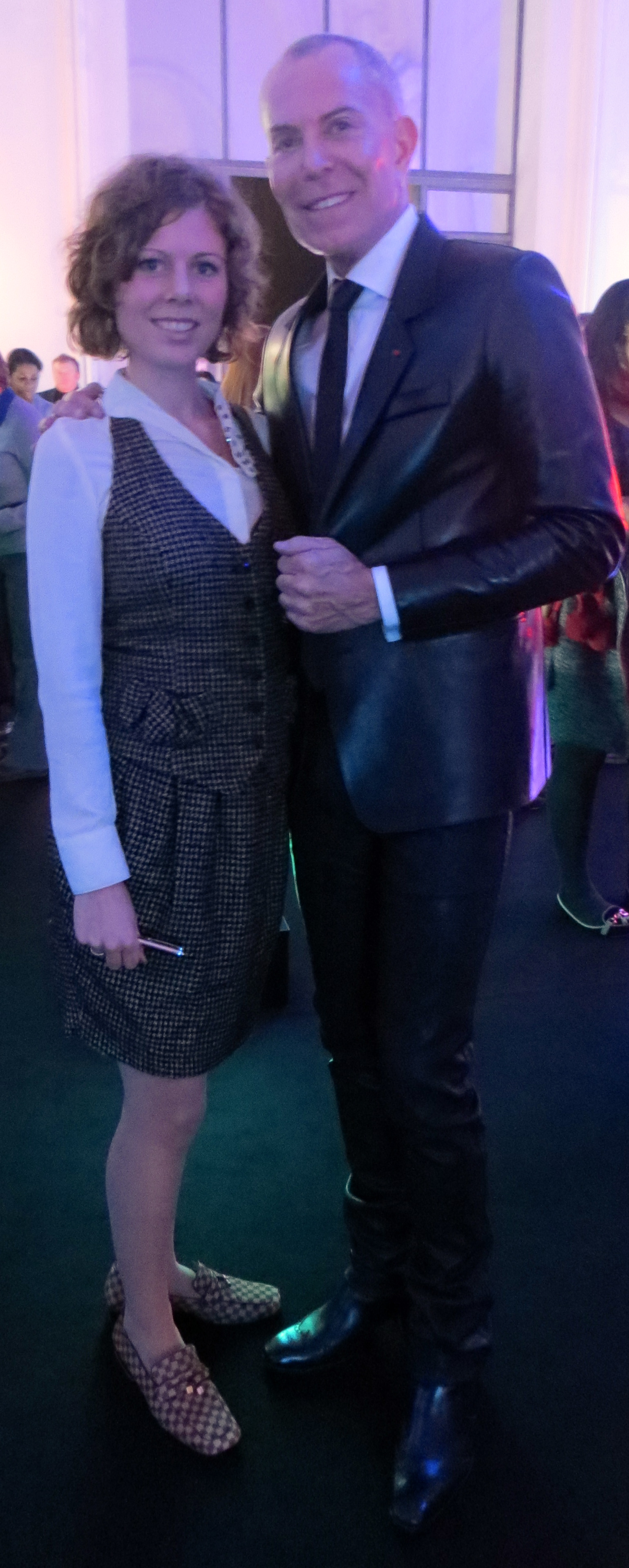 Me & Jean Paul Jitrois (Designed clothes for Lady Gaga)
In the end of the evening I met Jean-Claude Jitrois: Founder and current artistic director of the house Jitrois, specialized in ready-to-wear leather and fur since 1983.
Jean-Claude Jitrois has designed clothes for celebrities since 1976.
Some of the first were: Elton John, Cher, and Princess Caroline of Monaco.
From the world of film he has designed dresses for: Liz Hurley, Monica Bellucci, Sharon Stone and Jessica Alba.
The music scene is not left. He has also made clothes for Celine Dion (at the World Music Awards in Monaco – a leather dress and gold embroidered) and for Beyonce Knowles & Mary J. In 2009, he met Lady Gaga and draw her stage costumes in stretch leather & fetish material. Afterwards he dressed pop-stars such as Rihanna, Kesha and Shakira.
The world of sport has its followers: Emmanuel Petit, Michael Schumacher, Zinedine Zidane, Claude Makelele and Thierry Henry.
Jean Claude Jitrois has also worked with renowned photographers as Helmut Newton, Jean-Baptiste Mondino and Karl Lagerfeld.
I asked him what luxury is to him.
He said: "Luxury is the things you can´t buy. It is for example the things you see in the windows in the store. You can see it, but you cannot have it."
I must admit I would like to be dressed by him as well !! Just a little great outfit.
With these words in mind I continued on to see the rest of the dolls.
Below: Sonia Rykiel, Dolce & Gabbana & Yay Ahr dolls
 Below: Agatha Ruiz de la Prada & Kaloo dolls.  It was a great evening – I would recommend you to go see the dolls yourself